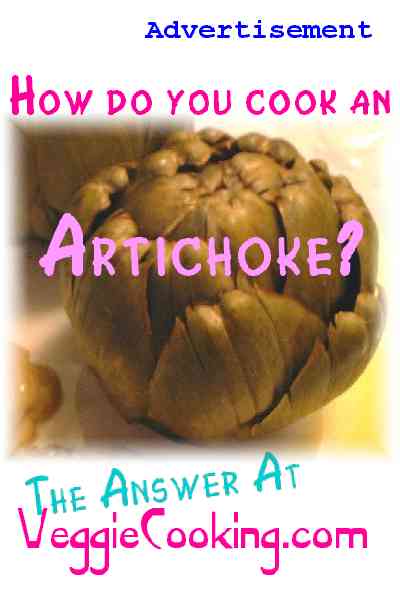 Arizona

The Grand Canyon
[Posted 1 June 2004]
Arizona is a beautiful desert state. Its most famous attraction is the Grand Canyon, which needs to be seen in person to believe -- no photo can begin to compare. The Grand Canyon is an area with high enough elevation for cold weather and snow, and some roads and areas of the canyon are closed during the winter. It's best to check online or call for information before planning a trip, to be sure the area you want to see will be open. There are also a number of different ways to see the canyon, e.g. hiking, helicopter, rafting, etc., and so again it's good to do some research before your trip to see what will be available. Note that the famous mule ride to the bottom had a 2-year waiting list when I checked into it during the 90s, and also a weight restriction for riding the mules. For those preferring to drive in by car and hike, parking can be a big problem. Coming later in the day almost guarantees that it will be difficult or impossible to find a parking spot. Time to see the canyon varies depending on activities -- driving around from wayside to wayside could be accomplished in a day. More serious sightseers would want to take several days, and that's where hotels can become difficult to reserve, and expensive. The park in general is so popular that reservations and plans should be made well in advance.

Painted Desert
The Painted Desert is another beautiful desert area, also in Northern Arizona, not as breathtaking as the Grand Canyon but worth seeing. You'd never believe that rocks could be so pretty or colorful. It's a very large area, much of it on an Indian Reservation, and can be driven through.

Flagstaff
Flagstaff is a city in Northern Arizona and therefore close to the Grand Canyon. One nice thing about Flagstaff is that it snows during the winter, due to its elevation of about 7,000 feet above sea level. This is important for people who live in the Soutwest but miss having access to snow in the winter. Hotels here are very inexpensive in the winter, as Grand Canyon sightseeing is down due to cold weather and road closures. There are a few tourist sites in the Flagstaff area, like the Golden Pueblo ruins, a small Native American ruins where I've seen very large elk tracks in the snow. Otherwise the town's beauty is its peace and serenity, and the trains rolling through the town all hours of the night and day. There's also another surprise -- Flagstaff is less like the desert and more like a mixture of forest and typical residential areas.

Phoenix
Phoenix is the state capitol and largest city, and I'm sure it has a few tourist sites of its own. However, it's hard for Phoenix to compete with the rest of Arizona. I also found its hotels to be a little on the pricey side.

Navajo Reservation
The Navajo Reservation is the largest Indian Reservation in the country, and a beautiful area that can be driven through. There are stores where Native or local art, jewelry, etc. can be purchased. I'm pretty sure the neighboring Hopi reservation is closed to tourists, and also doesn't allow photography. I don't recall driving through Tucson yet, although I've heard it's nice. The Arizona desert in general is very pretty, with a number of different cacti and colorful rock formations.

Cautions about Arizona highways
One word of caution about Arizona roads. When I lived in the Southwest in the 90s, the maximum speed on the interstates there was 75 mph. You'd think that was a good thing, that the state wasn't trying to take advantage of tourists with low speed limits and more speeding tickets. And the police there aren't too bad. But this speed limit poses frequent hazards on the mountain roads. For example, on more than one occasion I'd be driving up a mountain and come up behind an 18-wheeler going about 20 mph up the road. I'd go to pass the truck at 75 mph, and suddenly it would pull out in front of me. Why? Well, he'd finally caught up to a truck going 15 mph in front of him, and didn't want to wait for a bunch of cars behind him to pass first. This has not only happened to me several times in Arizona, but everyone else in Arizona complains about it, too. It's almost as bad as the crazy 18-wheelers in Gallup, New Mexico. Another thing about going 75 mph in the dark -- one time a shredded truck tire was laying on the fresh black pavement, and I didn't see it until the last second, with almost no time to swerve. I ran over the tire, and it reached up and slapped the side of my car, damaging the front end slightly and leaving a few permanent marks on the car. These are the examples I use when I try to convince people not to consider going 75 mph unless it's dry, daylight, and there are almost no other cars on the road at the time. Otherwise, going 65 or less in the right-hand lane is fine, might just save your life. And remember to look for shoulders to swerve onto if you can't stop on time.

Arizona's housing boom & retirement haven
Another word about crowding, and not just around the Grand Canyon -- Arizona is a huge retirement state. It drains the western US of retirees much like Florida drains the east. It's beautiful and everyone wants to live there, but of course wages are low and there aren't enough jobs, so people come back when they're finally retired. There are huge mobile home parks blossoming here and there, new housing developments built regularly, often detracting from the beautiful areas around them. The gorgeous Lake Havasu is one such area, with houses eating up most of the scenery, and no peace or serenity to be found. Another irritating thing about the housing boom is the ATVs tearing up the desert. I'm amazed to see parents allowing their children who look no older than 10 to drive deep into the desert on ATVs, often pulling stunts on steep inclines like daredevils. It makes me wonder if a child was hurt, how the parents would manage to find him in the first place, not to mention in time to save the child's life if possible. But aside from the obvious parenting issues, some areas of desert are crowded with ATVs and quite ugly because of it. Nothing but huge tire tracks for scenery. Another social issue in Arizona is illegal immigration from Mexico. Some residents in Southern Arizona complain that they see illegal aliens walking through their backyard at night all the time, trying to find their way through undetected by Border Patrol.

Always worth seeing
Despite the traffic, crowds, and expenses, Arizona is one of the most beautiful states in the nation. It's definitely worth the trip, just be sure to plan in advance. And bring your camera! Incidentally, I do have photos of the Grand Canyon and other areas, but they're on old 35 mm film, and would have to be found in my boxes of photos and then scanned. Perhaps in future months or years I'll post some of those photos here, but for now there are plenty of other photos on the web that can't even begin to approximate the natural beauty there.

Happy travels!


Back to the top

Back to the Pam's Travels page

Back to Pam's vegan vegetarian FUN page

Pam's vegan vegetarian cookbook, with vegan vegetarian recipes

All content including photographs &copy 2004 by Pam Rotella.