Pam Rotella's Vegetarian FUN page -- News on health, nutrition, the environment, politics, and more!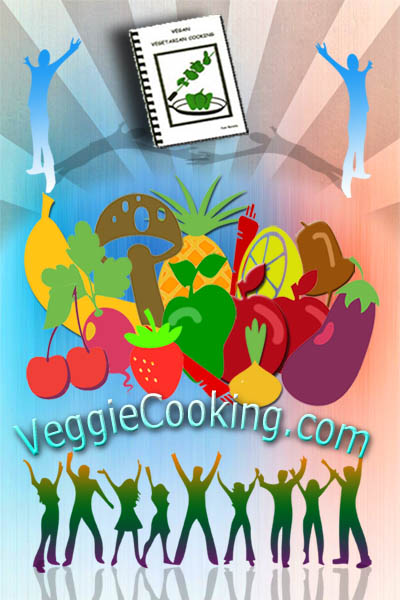 Fun link of the month:

Although the DC eagle nest is still going, it's time for some new fun links! The office crowd will appreciate A Video Conference Call in Real Life. Also A Conference Call in Real Life, Every Meeting Ever, and Email in Real Life.

And while it's not very "fun," last year's documentary Soaked in Bleach (about the suspicious 1994 death of musician Kurt Cobain) covers some interesting facts.


News from the Week of 26th of March to 1st of April 2016
I'll be updating this page soon, hopefully this week.. - PR

New Passenger Pigeon Sightings! -- Every year, people send more, and from the bird's historical range. There's a great sighting from Maryland, and my own from St. Patrick's Day in Virginia. Also notice the PICTURES from last year! Yes, they ARE out there...


News from the Week of 20th to 26th of March 2016
I've had no time for this web site lately, but here's an article on one of my UFO sightings, which I haven't discussed online before. - PR

The Phoenix Lights Sighting -- Did I See the Same UFO on an Earlier Date? (25 March 2016)
. When I first heard about Phoenix Lights, it was long after my own sighting had occurred -- maybe months, maybe years. Yet those other witness accounts reminded me of a sighting I'd had around the same time, also in the southwest, and so I sat down and figured out how my sighting fit into the timeline. My sighting was just before the Phoenix Lights. Maybe the previous week, maybe a few days prior, but most likely the previous weekend.

Basically I was in a suburb of Las Vegas, Nevada, either in Boulder City or somewhere between Boulder City and Las Vegas. I was on a highway -- the "main drag" that goes from Boulder City to Las Vegas -- going toward Las Vegas after dark, and I wasn't in a downtown area. It was more of a rural desert area.

At that time in my life, I was still working in Los Angeles, California and occasionally going to Las Vegas, Nevada for a much-needed weekend break from the stress of the job and the L.A. metro area. It wasn't uncommon for me to find a smaller hotel in Boulder City and then drive to Las Vegas for sightseeing, which in Las Vegas is 24 hours a day.

While on the highway, driving at a low rate of speed, suddenly six lights came on directly overhead. This was without warning and without noise. I looked up, and saw what looked like gymnasium lights from my childhood, and very bright. They were in a V-shape that was large enough to be 6 helicopters flying in formation, which at the time I assumed they were. The reddish sky was visible in between the lights, giving me the initial impression that the lights weren't attached to the same craft. They were also very low to the ground, and although I'm not very good at estimating heights, my best guess is somewhere between 20 and 30 feet from the ground to the lights. They also weren't entirely stationary. They were traveling in a forward motion, toward the city like my car, but very slowly. [Read more...]



Holiday Ordering Announcements
1.) For those ordering Pam's all-vegan cookbook, Vegan Vegetarian Cooking for Christmas, try to order from VeggieCooking.com by December 15th to give yourself the best chance of receiving the book before December 25th. Mail can be especially slow during the holidays, and so the sooner you place your order, the better.

2.) For those ordering Pam's wildlife photography prints from HoriconBirds.com, try to order as soon as possible, preferably by December 1st, as the prints are produced by a professional photo lab after you place the order. This process could take 1-2 weeks, and then the print(s) will be shipped to you. Again, mail can be very slow during the holidays, and so ordering early gives you the best chance of prompt delivery.

3.) Wholesale ordering information for Pam's cookbook is available near the bottom of the orders pages for VeggieCooking.com. The publisher is very flexible about wholesale orders, which can be for retail establishments or group fundraisers.


News from the Week of 27th of September to 3rd of October 2015
The page's new format will happen gradually, as older news below goes to the archives. - PR

Operation Migration Begins The 2015 Guided Whooping Crane Migration (30 September 2015)
ST. MARIE, WISCONSIN - Operation Migration began the 2015 guided whooping crane migration this morning, leading six young whooping cranes from White River Marsh to their first migration stop a few miles away. The cranes will learn a migration route to Florida by following ultra-light aircraft.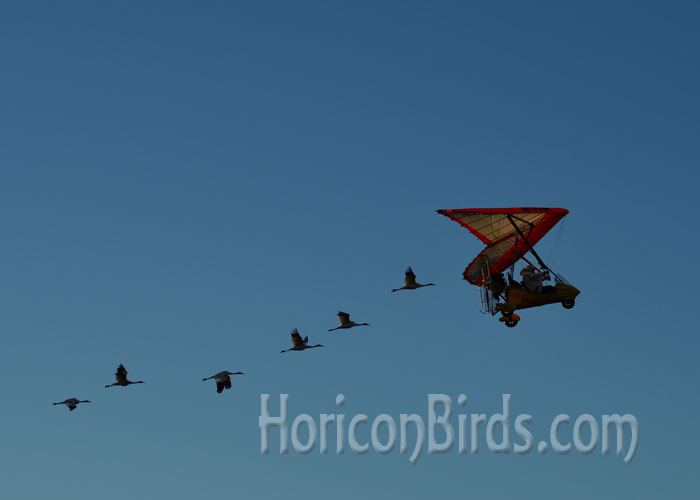 Operation Migration co-founder Joe Duff begins the 2015 guided whooping crane migration at White River Marsh with six whooping crane colts. Photo by Pam Rotella



Whooping cranes are among the most endangered species in North America. The ultra-light method is one of several reintroduction programs that attempts to establish alternative flocks to the one wild flock that migrates between Wood Buffalo National Park in Canada and Aransas National Wildlife Refuge in Texas.

The whooping crane reintroduction program at Horicon Marsh uses the "direct autumn release" or DAR method, which does not provide any migration guidance in the autumn. Rather, the Horicon whooping crane colts are released into the marsh and left to find their way south by following older cranes, usually sandhills.

Other reintroduction programs include the non-migratory flock in Louisiana and the parent-reared program at Necedah National Wildlife Refuge. [Read more...]



News from the Week of 19th to 25th of July 2015
I'm starting this year's posts with a page on the possibility of living passenger pigeons, the same topic I ended on last year. Going forward, the format of this front page will change. More to come on the new format, but one thing is certain -- I no longer have time to select good news links each week as in previous years. I will focus on my own articles, as new ones are available, and other changes may come soon. - PR

Passenger Pigeon Sightings from the Birding Community (22 July 2015)
If you believe that you've seen a living passenger pigeon, then please submit that sighting to HoriconBirds.com via the form included on the Contact page. This page is organized with the most recent sightings first.

In light of my own passenger pigeon sightings, and others' sightings e-mailed to me after I posted my own on the world wide web, I've decided to maintain a page documenting possible passenger pigeon sightings from anyone willing to share them. This sightings page is meant to benefit the birding community, and I'll maintain it because the bird banding lab and other official bird reporting sites don't make room for the possibility of living passenger pigeons.

I haven't scrutinized the sightings here, as that would make birdwatchers critical of themselves and discourage them from sharing what may be valid sightings. Readers can decide for themselves whether any of these sightings indicate a surviving species or not. The range of these sightings is interesting -- Southeastern Pennsylvania, Southern Ohio, Wisconsin, Iowa, and Eastern Wyoming. [Read more...]



News from the Week of 7th to 13th of September 2014
I know I haven't updated the page for a while. What can I say, it's been a busy summer. I've actually enjoyed the time off, and today will post a link to one of my own articles, an important one. I'll work on the page again soon, starting with changing the "fun link." - PR

The holy grail of birding: Pam's passenger pigeon sighting (11 September 2014)
Without proof of the encounter, I didn't report the sighting or even take notes. Rather I intended to look at "mourning doves" and pigeons in Wisconsin more closely, hoping to find that passenger pigeon again, or ideally his flock.

Yet even without the photo, I'm convinced that the large bird was a living passenger pigeon, and recently decided to make that information public. I think it's important to reveal that a bird photographer saw a living passenger pigeon.

The bird's good flight skills also matched the description of passenger pigeons. He needed very little space to launch toward the road, do a tight turn to proceed in the direction away from traffic, and avoid the additional power lines above the lower lines that the pigeon and his companions had perched on.

While I didn't note the highway or general location of the sighting, I have an idea of where I was. I do remember the power line design, lower than modern lines and close to the road. That's why I was able to identify the bird without use of a long camera lens or binoculars. Only certain highways have those types of electrical lines, and then only in certain spots.

Although I won't publish the exact road where I believe the sighting occurred online, to help preserve both avian and human habitats there, I will say that one of three counties is almost certainly the location. In the order of likelihood: Fond du Lac County, Green Lake County, or Waushara County, Wisconsin. However, around the same time frame, I did pass through other counties where there's a lower chance the sighting occurred: Marquette, Dodge, Sauk, Adams, Waupaca, Winnebago, Outagamie, Brown, Juneau, Portage, Marathon, Columbia, La Crosse, Monroe, Wood, and Jackson Counties, Wisconsin (roughly in that order of likelihood). [Read more...]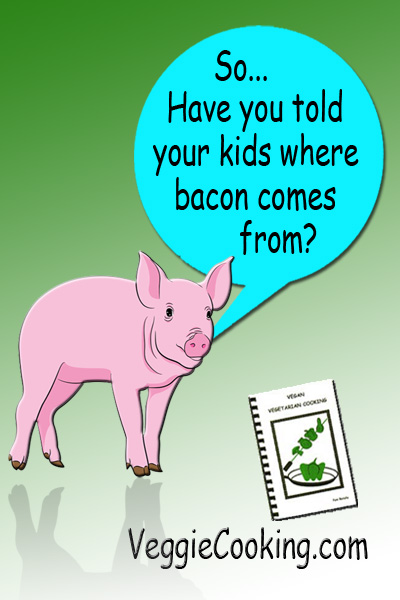 Need earlier news?

Visit Pam's NEWS LINK ARCHIVES


---------------------------

Banner and artwork photo information