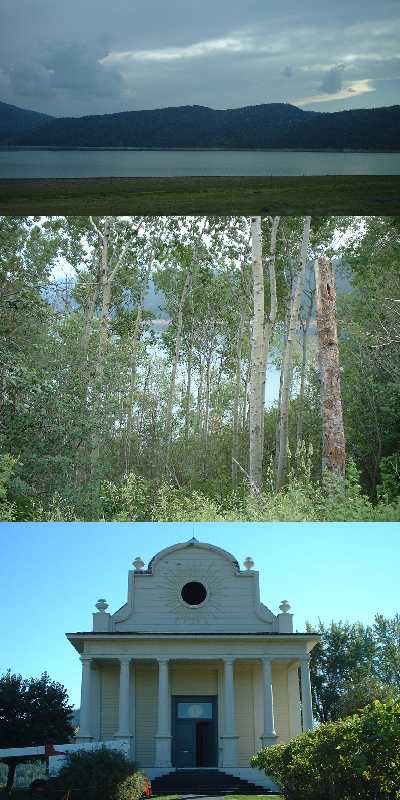 Idaho

Mountains and farmland
[Posted 13 June 2004]
Idaho is well known for its potatoes and farming, although I remember the state for its huge mountains. The southeastern corner of the state provides a western view of the Grand Teton mountains, and huge mountains continue northward into the panhandle. Most of the mountains are heavily wooded, with huge trees comprising pristine forest. Mountains in the Idaho panhandle are especially large and beautiful.

There are also wide open farmlands, and the state in general is very rural. Even its cities are small. However, Idaho was one of the few places where I actually felt concerned for my safety when I stopped to use a laundromat in a small town. Then when my laundry was finally finished and I was able to step outside, I was appalled to see a truck driving down the main road spraying huge quantities of pesticide into the air. I haven't seen such heavy pesticide use since I lived in Key Largo. I did notice a mosquito problem in another section of the state, but that was only near a small lake at sunset.

Otherwise, people in general seemed friendly despite the occasional aggressive driving, and the scenery was relaxing and pretty.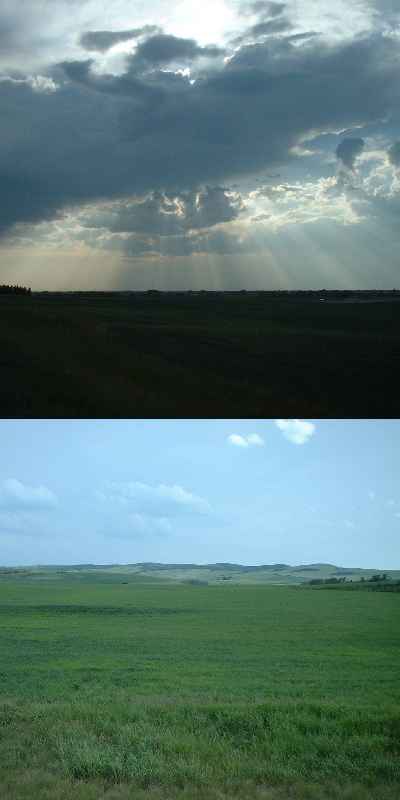 No spuds in sight
I was surprised that no one seemed to be promoting Idaho potatoes in Idaho. Somehow I suspected that as soon as I hit the state's border, there would be restaurant after restaurant with stuffed potatoes, catering to tourists. So when I couldn't find any place offering an Idaho spud, I asked a store clerk about it. She said she'd never seen any tourist-oriented restaurant like that, and she'd lived in the state her entire life. Maybe I missed something, but it seems that Idaho is content with simply exporting its potatoes to other states.

I also visited the restored Cataldo Mission/Mission of the Sacred Heart, pictured at the bottom of the photo above. It's basically a large one-room church, with a history connected to the Native Americans living in the area at the time.

Otherwise, I was simply passing through the state, and didn't find many obvious tourist attractions along the way. Perhaps I'll find more if I have the chance to visit the state again. But Idaho's charm is in its peacefulness and scenery, and perhaps crowded tourist attractions are best found elsewhere.


Back to the top

Back to the Pam's Travels page

Back to the main page

All content including photographs &copy 2003, 2004 by Pam Rotella.