<-- Previous page (2) | Next page (4) -->
"Art in Protest" banned art show - photo gallery page 3 of 11
14 March 2012
Pam Rotella

This painted banner reflects the large protests in Madison over the past year.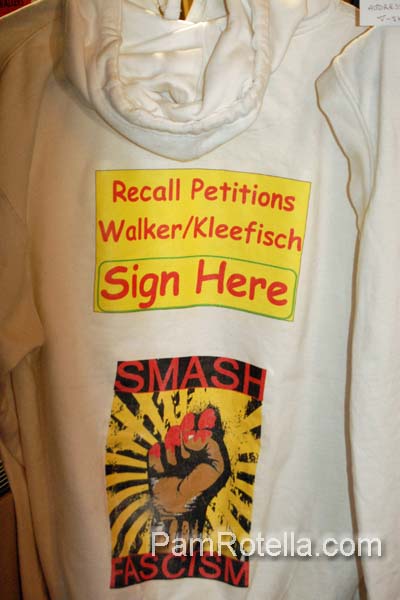 The people gathering signatures to recall Governor Walker were dedicated people, standing in the freezing cold and occasional snow storm during Wisconsin's long, cold winter. Their dedication paid off -- they've gathered over a million signatures.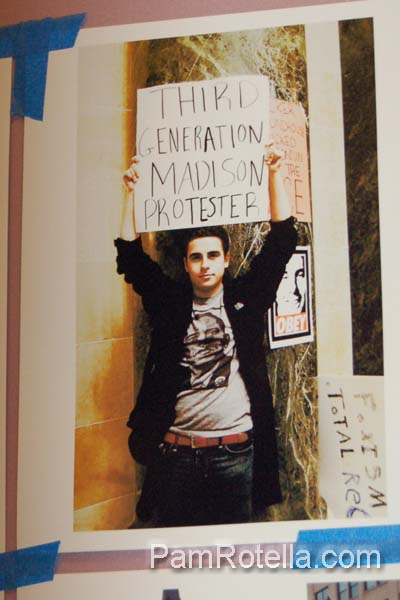 I'd like to know the issues that his parents worked on. Someone needs to interview the man!
<-- Previous page (2) | Next page (4) -->
Back to the top

&copy 2012 by respective artists and Pam Rotella.

Back to Pam's vegan vegetarian FUN page

Pam's vegan vegetarian cookbook, with vegan vegetarian recipes