Pam Rotella's Vegetarian FUN page -- News on health, nutrition, the environment, politics, and more!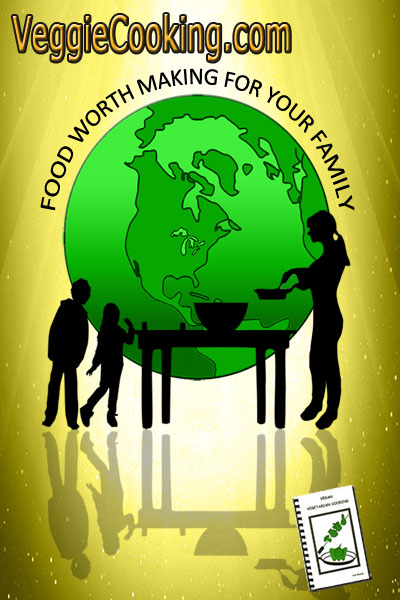 Don't forget to check the fun links of the month page!


ARCHIVES 2011


News from the Week of 5th to 11th of June 2011

In a pure coincidence, Gaddafi impeded U.S. oil interests before the war (11 June 2011)
I have two points to make about all this:

(1) The reason -- the only reason -- we know about any of this is because WikiLeaks (and, allegedly, Bradley Manning) disclosed to the world the diplomatic cables which detail these conflicts. Virtually the entirety of the Post article -- like most significant revelations over the last 12 months, especially in the Middle East and North Africa -- are based exclusively on WikiLeaks disclosures. That's why we know about Gaddafi's increasingly strident demands for the "Libyanization" of his country's resource exploitation. That's how we know about most of the things we've learned about the world's most powerful political and corporate factions over the last 12 months. Is there anything easier to understand than why U.S. Government officials are so eager to punish WikiLeaks and deter future transparency projects of this sort?

(2) Is there anyone -- anywhere -- who actually believes that these aren't the driving considerations in why we're waging this war in Libya? After almost three months of fighting and bombing -- when we're so far from the original justifications and commitments that they're barely a distant memory -- is there anyone who still believes that humanitarian concerns are what brought us and other Western powers to the war in Libya? Is there anything more obvious -- as the world's oil supplies rapidly diminish -- than the fact that our prime objective is to remove Gaddafi and install a regime that is a far more reliable servant to Western oil interests, and that protecting civilians was the justifying pretext for this war, not the purpose? If (as is quite possible) the new regime turns out to be as oppressive as Gaddafi but far more subservient to Western corporations (like, say, our good Saudi friends), does anyone think we're going to care in the slightest or (at most) do anything other than pay occasional lip service to protesting it? Does anyone think we're going to care about The Libyan People if they're being oppressed or brutalized by a reliably pro-Western successor to Gaddafi?

In 2006, George Bush instructed us that there was a "responsible" and an "irresponsible" way for citizens to debate the Iraq War: the "responsible" way was to suggest that there may be better tactics for waging the war more effectively, while the "irresponsible" way was to outrageously insinuate that perhaps oil or Israel or deceit played a role in the invasion:

... [Quote from George Duh-b-ya Bush omitted -- did anyone really want to hear from him again, anyway?]

...Earlier this month, Hillary Clinton hosted a meeting of top executives from a wide array of corporations -- Goldman Sachs, JPMorgan, Halliburton, GE, Chevron, Lockheed Martin, Citigroup, Occidental Petroleum, etc. etc. -- to plot how to exploit "economic opportunities in the new Iraq." And one WikiLeaks "diplomatic" cable after the next reveals constant government efforts to promote the interests of Western corporations in the developing world. Nonetheless, the very notion that the U.S. wages wars not for humanitarian or freedom-spreading purposes, but rather to exploit the resources of other nations for its own large corporations, is deeply "irresponsible" and unSerious. As usual, the ideas stigmatized with the most potent taboos are the ones that are the most obviously true.

It's certainly possible to contend reasonably that (as was true for Iraq) removing a heinous dictator and other humanitarian outcomes will be the incidental by-product of our war in Libya even if not its purpose (although, as was also true in Iraq, one would need to see the regime that replaces Gaddafi to know if that's true). And it's fine -- or at least candid -- to argue, as Ann Coulter often does, that "of course we should go to war for oil. . . .We need oil. That's a good reason to go to war." But to believe that humanitarianism (protection of Libya civilians) was why we went to war in Libya requires a blindness so willful and complete that it's genuinely difficult to describe.

PAM COMMENTARY: Also a good letter to the editor on this article here:

http://letters.salon.com/opinion/greenwald/2011/06/11/libya/permalink/fab86e10b68c5343a23d1fa838e17295.html

"[Senator Jim Webb] added that 'Libyan oil, even though it's only 2 percent of the world's output, is a very light oil. It's much more easily refined and the factories in Europe are not geared up for some of the heavier crude that comes out of Saudi Arabia, for instance. They have much more of an interest in terms of conducting military operations than we do. We don't have to get involved in every one of these [conflicts].' "





Conflict in Libya: U.S. oil companies sit on sidelines as Gaddafi maintains hold (10 June 2011)
But Libya's oil production has foundered, sagging to about 1.5 million barrels a day by early this year before unrest broke out. The big oil companies, several of which had drilled dry holes, felt that Libya was not making the best exploration prospects available. One major company privately said that it was on the verge of a discovery but that unrest cut short the project.

With the country torn by fighting, the big international oil companies are treading carefully, unwilling to throw their lot behind Gaddafi or the rebel coalition.

Yet when representatives of the rebel coalition in Benghazi spoke to the U.S.-Libya Business Council in Washington four weeks ago, representatives from ConocoPhillips and other oil firms attended, according to Richard Mintz, a public relations expert at the Harbour Group, which represents the Benghazi coalition. In another meeting in Washington, Ali Tarhouni, the lead economic policymaker in Benghazi, said oil contracts would be honored, Mintz said.

"Now you can figure out who's going to win, and the name is not Gaddafi," Saleri said. "Certain things about the mosaic are taking shape. The Western companies are positioning themselves."



Formaldehyde, styrene among substances deemed carcinogens or likely to cause cancer (10 June 2011)
Styrene, which is used to make those ubiquitous white foam coffee cups, food containers and many other products, is probably a human carcinogen, the federal government declared Friday.

The declaration came in the government's latest update of its official list of known or possible carcinogens. It categorized formaldehyde, a chemical widely used to make many products, and a family of substances found in some herbal remedies as known carcinogens.

Officials stressed that the listings do not mean that any exposure to the substances will cause cancer. Instead, it means that the latest scientific evidence indicates that the agents can cause cancer in some people exposed to enough of the compounds under the right circumstances. Most of the evidence for a cancer risk came from people exposed to relatively high levels in industrial settings.

"A listing .?.?. does not by itself mean that a substance will cause cancer," John Bucher, associate director of the National Toxicology Program, which issues the list, said during a briefing for reporters. "Many factors, including the amount and duration of exposure and an individual's susceptibility to a substance, affect whether a person will develop cancer."

PAM COMMENTARY: Hulda Clark said this in her books back in the 90s.



Pentagon Papers to be declassified at last (10 June 2011)
The disclosure of the Pentagon Papers four decades ago stands as one of the most significant leaks of classified material in American history. Ever since, in the eyes of the government, the voluminous record of U.S. involvement in Vietnam has remained something else: classified.

In the Byzantine realm of government record-keeping, publication of a document in the country's biggest newspapers, including this one, does not mean declassification. Despite the release of multiple versions of the Pentagon Papers, no complete, fully unredacted text has ever been publicly disclosed.

On Monday, the National Archives and Records Administration will change that, as it officially declassifies the papers 40 years to the day after portions were first disclosed by the New York Times. In doing so, and in making the papers available online, the Archives could provide researchers with a more holistic way of understanding a remarkable chapter of U.S. history.

It could also bring a small measure of solace to advocates of open government frustrated by what they see as the overzealous classification of important documents. They note that tens of thousands of the classified diplomatic cables released by WikiLeaks also remain classified.



"The Most Dangerous Man in America": New Documentary Chronicles Story of Daniel Ellsberg, Whose Leak of the Pentagon Papers Helped End Vietnam War (FLASHBACK) (16 September 2009) [DN]
AMY GOODMAN: The role of Randy Keeler, the longtime tax resister, as we know him today, peace activist, and then how you actually leaked the papers?

DANIEL ELLSBERG: Well, the difference that it made was, as I said, practically everybody who had been to Vietnam concluded that the way we were doing it would lead to no success whatever, merely to an escalating bloody stalemate, which is what it did under both Johnson and Nixon.

The question was what you might do about that. And most of them did their job, got their retirement eventually, had the excitement of working in Vietnam and feeling important, or they moved to other things. They moved to the Peace Corps, or they moved out of government some way or other, and they washed their hands of it. Even McNamara, when he left, when he was fired in March of '68, then went to the World Bank and tossed off Vietnam, did nothing, while the war went on for seven more years. So the question really was, what do you do about this pessimism there? And most people regarded it as fully the responsibility of the President or the public or the Congress, and for them to move on and not look toward the past, as Obama likes to say now.

In my case, I thought, I had been there, I'd been part of it, even when I'd criticized what was going on, like the bombing, which I'd criticized from the beginning. Nevertheless, I'd taken part in it, under orders. So I thought, alright, we're there, it's my job to do something to get us out.

Randy Keeler showed me that I could do something that I had never thought of, and that was risk my clearance, risk my career, risk my new relationship or my regained relationship with Patricia, go to prison for the rest of my life -- very heavy costs -- with the possibility of informing the public in a way that would save hundreds of thousands of lives. And when I saw Randy, who was going to prison as a draft resister, rather than go to Canada, rather than to be a CO, I realized I could do what they did, and it put the question in my head: what can I do now that I'm willing to go to prison?



Boston doctors give chimp attack victim new face (10 June 2011)
Doctors at Brigham and Women's Hospital in Boston have performed their third face transplant surgery, this time on a Connecticut woman who was mauled by a chimpanzee, the hospital announced today.

Charla Nash, 57, whose face and hands were ripped from her face [sic] when her friend's 200-pound chimp went on the attack in February 2009, underwent the surgery late last month. A team of 30 hospital staffers spent more than 20 hours replacing her face and two hands, doctors said. The hands "failed to thrive" and had to be removed after Nash caught pneumonia and developed sepsis, doctors said today. Nash was housed at a Boston area rehabilitation center prior to the surgery late last month and she remains there while she is recovering, her family said.

At a press conference earlier today doctors as well as Charla's brother Steve Nash talked about the results, taking time to thank the family who donated the face and hands.

"She looks perfect," Steve Nash said. "She has a forehead now, a nose, everything's there ... it took me back a little bit. Finally, you make the adjustment to it and you start realizing what has taken place, but its kind of an eerie feeling."



Coroner says 3 tornado victims died with fungal infection (10 June 2011)
The kind of fungal infection that has sickened a small number of people injured in the Joplin tornado may have a fatality rate of about 50 percent or higher, said a doctor for the federal Centers for Disease Control who is an expert on such infections.

Dr. Benjamin Park urged anyone injured in the tornado who has skin lesions or wounds that aren't healing to seek medical attention.

"It's very important for people ... to seek medical attention immediately," Park said.

Jacqueline Lapine, communications director for The Missouri Department of Health and Senior Services, wrote in an email the department has received reports of eight cases of suspected fungal infection in persons injured from the tornado. Samples taken from the patients are being sent to the federal Centers for Disease Control and Prevention for further testing and confirmation.

Rob Chappell, the coroner for Jasper County, said three people injured in the Joplin tornado who have died had fungal infections. Chappell said it is not clear if the fungus caused the deaths or was a contributing factor.



Agreement with FDA would allow Triad to resume production (10 June 2011)
Federal officials have reached an agreement with Triad Group that would allow the Hartland medical products firm to resume production provided it meets strict requirements.

The agreement was filed Friday in U.S. District Court in Milwaukee.

Triad would face fines of $15,000 per day and $15,000 per violation if it does not live up to the agreement's terms, which include detailed manufacturing plans subject to approval by the U.S. Food and Drug Administration.

The FDA has admitted it should have taken stronger action against Triad as the result of the company having products contaminated with dangerous bacteria.

The FDA was aware of manufacturing sterility and contamination problems at the company -- yet little was done to protect the public until voluntary product recalls were launched last December and earlier this year, according to an ongoing Journal Sentinel investigation.



FDA inspectors knew about fatal alcohol-wipe contamination 'but did not do anything about it' (FLASHBACK) (24 February 2011)
The federal Food and Drug Administration allegedly knew about contaminated alcohol wipes that have led to one death and scores of illnesses.
MSNBC said government documents it had obtained showed FDA inspectors knew about problems with contamination and sterilisation at a plant run by the Triad Group of Hartland, Wisconsin, as early as July 2009.

But MSNBC said there were no records of the FDA warning companies about the risk or forcing Triad to improve its manufacturing process.
Two-year-old Houston boy Harrison Kothari died on December 1 from a rare infection blamed on contaminated alcohol wipes, and dozens of others have said they have been made seriously ill.



German investigators confident that local sprouts caused the deadly E. coli outbreak (10 June 2011)
The Robert Koch Institute, Germany's disease control center, also had a special team examine five groups in detail -- a total of 112 people who had eaten in restaurants and of whom 19 had fallen ill. All of the sick people could be traced back to produce from the suspected farm.

"They even studied the menus, the ingredients, looked at bills and took pictures of the different meals, which they then showed to those who had fallen ill," said Andreas Hensel, head of Germany's risk assessment agency.

The Koch institute identified 26 clusters of sickened people -- and are still looking into some 30 more -- all connected with the farm.

Then, on Wednesday, the nearly-smoking gun: it was confirmed that three employees of the farm had fallen ill from E. coli bacteria in early May, when the outbreak first started.



Drug shortages at all-time high (10 June 2011)
NEW YORK (CNNMoney) -- The number of drug shortages is at a record high, and the Food and Drug Administration is warning that they are getting even worse.

Fueling the problem are shortages of raw materials. Also, drugmakers are discontinuing older, and off-patent drugs in favor of newer and more profitable ones, and issuing large recalls of drugs due to quality problems, the agency said.

In 2010, 178 drug shortages were reported to the FDA. These include cancer drugs, anesthetics used in surgery, a large number of "sterile injectables" -- medicines that are given intravenously -- and "crash cart" drugs used in emergency treatments.

Valerie Jensen, FDA's expert on drug shortages, said regulators are seeing a large number of new drug shortages in 2011 as well.



Rife microscope for sale on Ebay (9 June 2011)
The Special Power of Attorney by John F. Crane with the right to retrieve the Universal Microscope is included along with all the technology, reports, handwritten notes, photos, research papers, movies and more are all included. This package was valued over 7.4 Million in 1991 and is now being offered for only $250,000. Training and restoring the Universal Microscope will be available at $95 per hour plus any out of pocket expenses should the buyer locate and recover the Universal Microscope.

PAM COMMENTARY: I contacted Jeff Rense about this listing, to see if he thinks it's a genuine Rife microscope. He said that yes, his friends worked on it, and after John Crane died Rockwell inherited it. He also posted the auction to his site, and so a lot of people are aware of the sale now.



Pumps' fish slaughter alarms conservationists (9 June 2011)
The giant pumps propelling water to some of California's biggest cities and farming districts trapped and killed 6 million young splittail last month, enraging conservation groups and further stoking the fiery debate over operation of the state's sprawling water system.

The killings are also renewing calls to relist the splittail - a native California species in the minnow family - as officially threatened under the Endangered Species Act.

In addition to the splittail, the pumps have killed tens of thousands of imperiled chinook salmon since October, officials said.

"This was supposed to be a rebuilding year for salmon and splittail," said Jeff Miller, conservation advocate for the Center for Biological Diversity in San Francisco. "But if they're getting massacred at the pumps, there aren't going to be enough for the populations to rebound."



Annie Jacobsen on New Book, "Area 51: An Uncensored History of America's Top Secret Military Base" (9 June 2011) [DN]
JUAN GONZALEZ: Well, interestingly, of course, the legend of Area 51 has existed for decades. And of course, that famous science fiction film, Independence Day, when the president says, "Oh, no, no, that's a conspiracy theory," then the CIA director says, "Well, Mr. President, not exactly," as if to say the president didn't even know it existed. You document that many presidents didn't know. Could you talk about that?

ANNIE JACOBSEN: That's right. Well, the base, because everything that happens at Area 51, when it is happening, is classified top secret, my book is very much about secrets. And as a very scant few number of programs have been declassified over the years, people have been able to talk about them, not including the context of Area 51. And as I was working with my 74 sources who I use in the book, all of whom I name except for one, I learned this very interesting compartmentalization that goes on when working on top-secret programs and operations, and that's called the "need to know," which is so famously referenced in that fictional film, Independence Day. And it's the idea that one man in a cubicle out at Area 51 working on, let's say, radar would not know what his colleague is working on the other side of the cubicle in, say, telemetry. And likewise, the pilots who are going to eventually fly these spy planes don't have any idea, really, what the specs are on the plane, much more than how it works in terms of flight and also maybe the coordinates where they're going to fly to. But that ensures a kind of secrecy that keeps the programs unknown and what's called "black."

And at the end of the day, one of the major threads of my book touches upon this issue of, like, what exactly is a good thing about these "need to know" projects? What is keeping America safe and secure and really enhances our national security? And what goes over into the area of what I would call a rogue program? And because of the nature of black operations, hidden from Congress, hidden from the people, I find these are really important issues that should be discussed by Americans. And I believe that my book introduces that discussion, brings it to the table.

AMY GOODMAN: Annie Jacobsen, why did the U.S. government choose this area of Nevada? I mean, we're talking about a vast area, over 4,500 square miles. It's, what, five times the size of Rhode Island? Why Nevada? And what have they been doing there, from the beginning?

ANNIE JACOBSEN: One of the first most fascinating things I discovered about Area 51, mindful of all the conspiracies about it, was one of the true facts of the base is that it was set up in 1951 by President Truman to explode nuclear weapons into the atmosphere. And we did explode over 100 mushroom clouds in all out there in the desert in a partition of that greater area that the Department of Defense and the Atomic Energy Commission were running. That smaller partition was called the Nevada Test Site. It's divided up into quadrants -- Area 1, Area 9, Area 30. And Area 51 sits just outside that Nevada Test Site where the atomic bombs were going off. So, it was an interesting way to kind of put the CIA over the fence from where the Atomic Energy Commission was practicing how to have a nuclear war with the Soviets, if it came to that. Meanwhile, just over the fence, at Area 51, the CIA was working to try to prevent nuclear war by developing these spy planes that could go peer over the fence, so to speak, over the Iron Curtain from 13 miles up. That's how high the U-2 flew. So it's this strange paradox out there in the desert, you know, practicing how to have a nuclear war, but then also practicing how to prevent one. And that still goes on today.



Drugs for benign prostate tumors increase the risk of aggressive cancers, FDA says (9 June 2011)
The Food and Drug Administration said Thursday it will require changes in the labeling of a family of drugs used to treat benign prostate hyperplasia to indicate that the drugs increase the risk of developing a more aggressive form of prostate cancer.

The family of drugs are called 5-alpha reductase inhibitors, or 5-ARIs, and includes finasteride ( Proscar) and dutasteride ( Avodart), as well as the hair-growth drug Propecia. Dutasteride is also sold in combination with tamsulosin under the brand name Jalyn. The drugs are also increasingly used as a preventive agent for men who are at high risk of developing prostate cancer, but they are not approved for that purpose.

The drugs interfere with the production of male hormones, starving the tumors of nutrients they need to grow. For use in treating prostate cancer, the FDA said, the benefits of the drugs far outweigh the risks.

The FDA's concern is based on two studies in which the drugs were used to prevent the occurrence of prostate cancer in men who are at high risk of the disease. The two studies, one on finasteride in 2009 and one on dutasteride in 2010, showed that each of the drugs could reduce the risk of developing prostate cancers by about a quarter.



State seeks compensation for Nevada Test Site contamination (9 June 2011)
The Nevada Legislature has taken the first step in demanding that the federal government make amends for massive radioactive contamination left by decades of nuclear weapons testing on a swath of desert the size of Rhode Island.

In a joint resolution, the state's Senate and House are asking the federal government to contain and mitigate about 300 million curies of contamination left in the soil and water of the former Nevada Test Site, about 75 miles northwest of Las Vegas.

The Energy Department detonated 921 nuclear warheads underground before testing ended in 1992. An estimated 1.6 trillion gallons of water in aquifers under the site are radioactively contaminated with the byproducts of the bomb tests.

The resolution will open the way for Nevada to demand compensation for the loss of its water resources, said Assemblyman Ed Goedhart, the resolution's lead sponsor. He said the resolution stemmed from a detailed examination of the radioactive legacy of testing that was published by The Times in November 2009.

"It is one of the largest contamination zones in the U.S., if not the world," Goedhart said. "If we are prevented from using our water resources, it is a taking and we should be compensated."



Egypt's Economy Slows to a Crawl; Revolt Is Tested (9 June 2011)
Egypt's economy, whose inequities and lack of opportunities helped topple a government, has now ground to a virtual halt, further wounded by the revolution itself.

The 18-day revolt stopped new foreign investment and decimated the pivotal tourist industry. The annual growth slowed to less than 2 percent from a projected 5 percent, and Egypt's hard currency reserves plunged 25 percent.

In a region where economic woes enraged an entire generation, whether and how Egypt can fix its broken economy will be a crucial factor in determining the revolution's success. It could also influence the outcome of the revolts across the Arab region, where economic troubles are stirring fears of continued instability, authoritarian crackdowns, or even a backlash against what had appeared to be a turn toward Western-style market reforms.

"People are angry," said Hassan Mahmoud, a resident of a slum near Cairo. He expected a better life after the revolution, he said, but instead he was laid off from his $10-a-day job in a souvenir factory. "People in the neighborhood are talking about going back to the streets for another revolution -- a hunger revolution," he said.

With Egypt's first open election this fall, the challenge of meeting public expectations while nursing the economy back to health has prompted a wide-ranging debate over radically divergent proposals. They include deep cuts to the bloated government work force and vast public subsidies, a leftist re-expansion of the state's role in the economy, and the Muslim Brotherhood's plan to impose a 7.5 percent income surtax on all Muslims to fulfill their religious mandate to give to charity. Non-Muslims would not be required to pay -- a distinction that could reinforce sectarian resentments.



Petraeus to judge: Blackwater shootings undermined mission (9 June 2011)
Gen. David Petraeus, head of U.S. and NATO forces in Afghanistan, told a federal judge here that the shooting deaths of two Afghans by two Blackwater contractors undermined the military's mission there and weakened the "bond of trust" between our forces and the Afghans.

The letter was sent to Judge Robert G. Doumar in advance of the sentencings next week of Justin Cannon and Christopher Drotleff.

The former Blackwater arms instructors were convicted in federal court earlier this year of involuntary manslaughter. The jury acquitted the pair of more serious murder charges.

Drotleff, of Virginia Beach, and Cannon, of Louisiana, shot and killed two Afghans and wounded a third following a traffic accident at an intersection in Kabul in May 2009. They claimed they fired their weapons in self defense after a car came driving at them.



US universities in Africa 'land grab' (8 June 2011) [R]
Harvard and other major American universities are working through British hedge funds and European financial speculators to buy or lease vast areas of African farmland in deals, some of which may force many thousands of people off their land, according to a new study.

Researchers say foreign investors are profiting from "land grabs" that often fail to deliver the promised benefits of jobs and economic development, and can lead to environmental and social problems in the poorest countries in the world.

The new report on land acquisitions in seven African countries suggests that Harvard, Vanderbilt and many other US colleges with large endowment funds have invested heavily in African land in the past few years. Much of the money is said to be channelled through London-based Emergent asset management, which runs one of Africa's largest land acquisition funds, run by former JP Morgan and Goldman Sachs currency dealers.

Researchers at the California-based Oakland Institute think that Emergent's clients in the US may have invested up to $500m in some of the most fertile land in the expectation of making 25% returns.



American E.coli fears as toddler dies and more fall ill... on the day the Agriculture Secretary says it won't happen in U.S. (7 June 2011)
A girl of two who died at the weekend had been infected with E.coli sparking fears of a Germany-style outbreak in America - as the Agriculture Secretary said it could never happen here.

The child, from Dryden, Virginia, died after being exposed to the lethal strain that already appears to have spread throughout the South.

Health officials have admitted that in Tennessee one child is in hospital and several others are being treated for exposure to the virus.

The disclosures have stoked fears that the U.S. could be heading for a similar outbreak as that which hit Germany in which 23 people have died and 2,330 are ill.

But they came on the day that Agriculture Secretary Tom Vilsack made the extraordinary claim he was "reasonably confident" that America will not face a similar crisis.


PAM COMMENTARY: Of course they call it "lethal" because they're not willing to try anything but standard drug therapy on it. Try the Hulda Clark zapper, colloidal silver, oreganol, grapefruit seed extract, goldenseal, and everything else on that bug from ALTERNATIVE medicine, and then come back and tell me whether or not it's REALLY lethal. I suspect that something we already have would work just fine on that.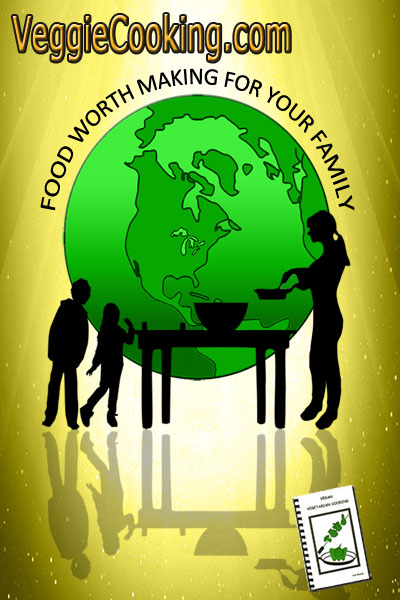 Back to Pam's NEWS ARCHIVES


Back to Pam's vegan vegetarian FUN page

Pam's vegan vegetarian cookbook, with vegan vegetarian recipes


Sources (if found on major news boards):
[AJ] - InfoWars.com, PrisonPlanet.com, or other Alex Jones-affiliated sites
[BF] - BuzzFlash.com
[DN] - DemocracyNow.org
[R] - Rense.com
[WRH] - WhatReallyHappened.com

---------------------------