Pam Rotella's Vegetarian FUN page -- News on health, nutrition, the environment, politics, and more!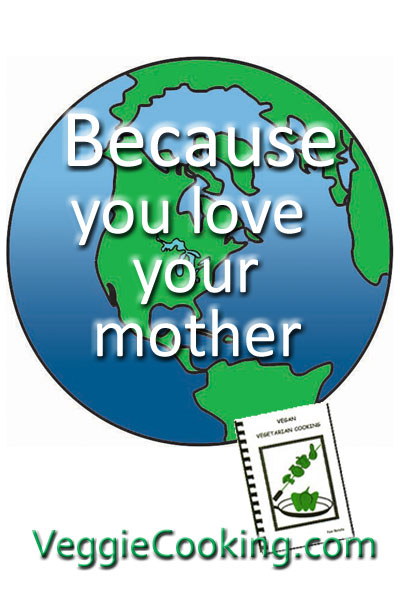 Don't forget to check the fun links of the month page!


ARCHIVES 2011


News from the Week of 19th to 25th of June 2011

US House Rejects Move to Cut Funds from Libya Mission (25 June 2011)
The White House and US President Barack Obama achieved a surprising victory in its power struggle with Congress when the House of Representatives rejected a bill that would have cut off support for the the US NATO mission in Libya.

The vote on funding followed the rejection earlier Friday of another measure that would have authorised current level of military force in Libya for one year, which was seen as a rebuke to President Obama.

Despite growing frustration in Congress over the White House's handling of the Libya mission, the failure of the back-to-back votes in the House will preserve the status quo for now, allowing the U.S. military to continue operations in Libya.

The attempt to strip funding was in large part an attempt to give voice to that frustration.



Insiders Sound an Alarm Amid a Natural Gas Rush (25 June 2011)
Natural gas companies have been placing enormous bets on the wells they are drilling, saying they will deliver big profits and provide a vast new source of energy for the United States.

But the gas may not be as easy and cheap to extract from shale formations deep underground as the companies are saying, according to hundreds of industry e-mails and internal documents and an analysis of data from thousands of wells.

In the e-mails, energy executives, industry lawyers, state geologists and market analysts voice skepticism about lofty forecasts and question whether companies are intentionally, and even illegally, overstating the productivity of their wells and the size of their reserves. Many of these e-mails also suggest a view that is in stark contrast to more bullish public comments made by the industry, in much the same way that insiders have raised doubts about previous financial bubbles.

"Money is pouring in" from investors even though shale gas is "inherently unprofitable," an analyst from PNC Wealth Management, an investment company, wrote to a contractor in a February e-mail. "Reminds you of dot-coms."



Surry nuclear reactor remains inactive after April 16 tornado (22 June 2011)
Welcome to the future of nuclear power in Virginia. Dominion Virginia Power announced on Tuesday that its second nuclear reactor in Surry stalled amid attempts to restart it after an April 16 tornado knocked out electricity in the area.

Richard Zuercher, spokesman for Dominion Virginia Power, said that Unit 2 was shutdown on Monday following the detection of a problem in one of Unit 2's cooling ducts.

It remains unclear when another try will be attempted to restart the second nuclear reactor.

Let's face it, nuclear power has a number of drawbacks, and one of the least significant in the grand scheme of things is the inability of nuclear reactors to stay online when the electricity goes out.

We should also consider the elephant in the room: where to put all of the spent nuclear fuel.



"If a Tree Falls": New Documentary on Daniel McGowan, Earth Liberation Front and Green Scare (21 June 2011) [DN]
AMY GOODMAN: At Daniel McGowan's sentencing hearing, June 2007, prosecutors compared him and other defendants to the Ku Klux Klan. Daniel McGowan's lawyer, Jeffrey Robinson, criticized prosecutors outside the federal courthouse in Eugene, Oregon.

JEFFREY ROBINSON: He stood in that courtroom as a representative of the United States government and told Judge Aiken that Daniel McGowan and his co-defendants were essentially the same as the terrorists from the Ku Klux Klan. That meant something to me personally as an African American. And I am disappointed that my federal government would make that kind of a comparison in a case like this. I grew up in Memphis, Tennessee, and I was born in 1956. I know something about the Ku Klux Klan and what they were about. And what they were about was murder, was killing -- completely different from Daniel McGowan and these defendants.

AMY GOODMAN: The attorney for Daniel McGowan. Will Potter, author of Green is the New Red: An Insider-s Account of a Social Movement Under Siege, is with us in Washington. Can you put this in context, Will?

WILL POTTER: Sure. This threat, this threat of animal rights and environmental activists as the number one domestic terrorism threat, according to the FBI, has been a manufactured threat. This has been manufactured since the early 1980s, when corporations created the term "ecoterrorism." And over the next several decades, they relentlessly pushed that -- in the press and in the courthouses and in Congress and congressional hearings. And so, by the time Daniel McGowan was arrested, that threat had been pretty firmly established. So the government held these national press conferences announcing a major victory in the war on terrorism and, as we heard Marshall talking about, labeling him in the courtroom with terrorism enhancement and now putting him in the CMU. So this was really the culmination of a long-running campaign by corporations to demonize their opposition and silence dissent.



First lady Michelle Obama visits ex-president Nelson Mandela in South Africa (21 June 2011)
JOHANNESBURG -- First lady Michelle Obama has said she hopes to inspire young adults during her visit this week to South Africa and Botswana, but she seemed inspired herself after a brief visit Tuesday with former South African president Nelson Mandela.

The unscheduled talk with Mandela, the nation's first black president and patriarch of racial equality here, came after a visit to his foundation. Mandela, 92, who has not been seen often in recent months, is revered here. He was hospitalized in January, and rumors of his ill health have been reported in the local news media.

In photos taken of the private 20-minute visit between members of Mandela's extended family and Obama, her mother, daughters, niece and nephew, he is sitting on his couch holding a book of his quotations that he is signing for the first lady.

Earlier, during a tabletop tour of a display of letters, photos and years of desk calendars that Mandela kept while in prison for 27 years, Obama said, "Wow," and asked how he kept up with all of the documents.



Controller Chiang halts pay for lawmakers (21 June 2011)
Controller John Chiang announced today he has blocked pay for lawmakers, rejecting his own party's spending plan as insufficient to satisfy a voter-approved law on timely budgets.

In doing so, the Democratic controller exercised unprecedented authority, establishing a new role for his office under Propositions 25 and 58 to determine whether a legislative budget is "balanced."

"My office's careful review of the recently-passed budget found components that were miscalculated, miscounted or unfinished," Chiang said in a statement. "The numbers simply did not add up, and the Legislature will forfeit their pay until a balanced budget is sent to the Governor."

The controller said he determined that the Democratic budget spent $89.75 billion but only provided $87.9 billion in revenues, leaving a $1.85 billion imbalance.



Scott Walker finds making bumper stickers is easier than creating jobs (21 June 2011)
This doesn't mean Walker's policies have failed; by his own account, the benefits could take years to materialize. But it does suggest that the conservatives criticizing the Obama administration's handling of the economy don't have a silver bullet of their own. Walker, who has large Republican majorities in the Wisconsin legislature, experimented with a long conservative wish-list, but the state hasn't been a standout in job creation during his six-month tenure.

The truth is that there's not much more that government can do to boost jobs in the short term. That's up to the private sector now. Corporate America has recovered so well that profits have been at or near record levels of an annualized $1.7 trillion in the last two quarters -- but businesses have yet to spend their piles of cash.

Instead, flush CEOs are demanding still more government spending. This was a theme of Monday's session at the Chamber, where 23 men and one woman sat around a u-shaped table and listened to Chamber president Tom Donohue describe states as "laboratories of democracy," where businesses are more likely to find "common sense solutions, innovations, experimentations, bipartisanship."

Walker, whose tenure has made Wisconsin more of a laboratory of theocracy, clenched his jaw at the mention of bipartisanship. "The very first day I was elected," he said when his turn came, "I put up a sign that said, 'Wisconsin is open for business.'" He waved a bumper sticker for the Chamber crowd with that same message. "I called the legislature into a special session based solely on jobs."



AP IMPACT: Tritium leaks found at many nuke sites (21 June 2011)
Tritium, which is a radioactive form of hydrogen, has leaked from at least 48 of 65 sites, according to U.S. Nuclear Regulatory Commission records reviewed as part of the AP's yearlong examination of safety issues at aging nuclear power plants. Leaks from at least 37 of those facilities contained concentrations exceeding the federal drinking water standard -- sometimes at hundreds of times the limit.

While most leaks have been found within plant boundaries, some have migrated offsite. But none is known to have reached public water supplies.

At three sites -- two in Illinois and one in Minnesota -- leaks have contaminated drinking wells of nearby homes, the records show, but not at levels violating the drinking water standard. At a fourth site, in New Jersey, tritium has leaked into an aquifer and a discharge canal feeding picturesque Barnegat Bay off the Atlantic Ocean.

Previously, the AP reported that regulators and industry have weakened safety standards for decades to keep the nation's commercial nuclear reactors operating within the rules. While NRC officials and plant operators argue that safety margins can be eased without peril, critics say these accommodations are inching the reactors closer to an accident.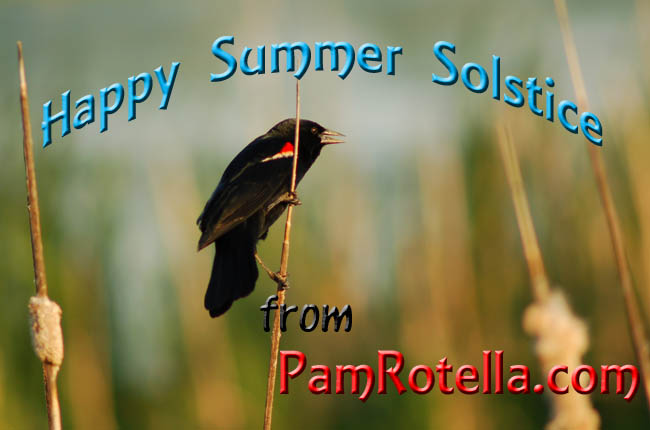 White House, lawmakers speed up debt-reduction talks (21 June 2011)
But what Biden called "the philosophically big-ticket items" remain: the Republican demand for significant savings from Medicare, the biggest driver of future deficits, and the Democratic demand for fresh revenue.

"There are differences that are going to have to be bridged," the vice president said last week, after emerging from a bargaining session at the Capitol. "We're not going to cut any deal that can't be sold."

Still, leaders in both parties acknowledge that the sales job will not be easy, particularly in the House. Speaker John A. Boehner (R-Ohio) has demonstrated limited control over his independent-minded caucus, which is dominated by conservatives who are skeptical about the need to raise the legal limit on government borrowing.

For many, the memory is still fresh of that queasy day in September 2008 when Boehner struggled to get a third of his conference to support the Troubled Assets Relief Program bank bailout. The first vote failed, sending stock markets tumbling nearly 800 points.

PAM COMMENTARY: It's hard to see why this is even an issue at all, with 9% or worse unemployment in the country. Seems like a way that Republicans can justify their time without working on the most important issue of the day -- UNEMPLOYMENT.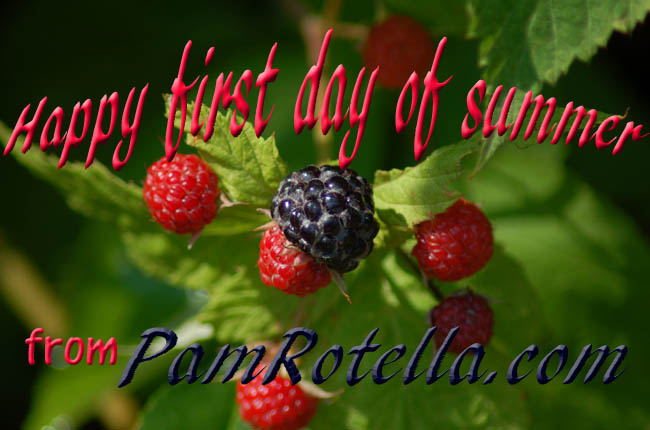 Glenn Greenwald: Why Was Rep. Weiner Forced to Resign While Bush and Cheney Walk Free? (17 June 2011)
AMY GOODMAN: Glenn Greenwald, you've also written about Anthony Weiner, "The Joys of Repressed Voyeuristic Titillation." Very quickly. And then I want to end on gay marriage in New York. The legislature could be poised to pass gay marriage as early as today in New York. But first, Anthony Weiner.

GLENN GREENWALD: Right. The Anthony Weiner thing is just extraordinary to me in that he was forced out of office over -- it wasn't even rising to the level of a sex scandal. By all accounts, he never met any of these women, never had sex with them. And yet, the Democratic leadership -- Nancy Pelosi, Barack Obama and the rest of them -- all acted to force him out of office. And yet, throughout the Bush years, when you had torture and illegal eavesdropping and the war in Iraq, that left hundreds of thousands dead, Nancy Pelosi said impeachment is off the table. Barack Obama said he will not allow any investigations of those crimes, on the grounds that we have to look forward, not backward. And that, to me, just shows the warped priorities of the Democratic Party and the country, that Anthony Weiner was forced from office, and yet George Bush and Dick Cheney continue to walk free.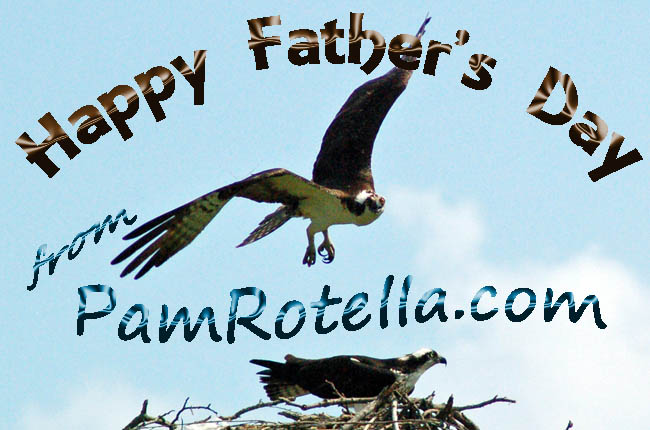 The Great Cancer Hoax: The Brilliant Cure the FDA Tried Their Best to Shut Down... (19 June 2011)
Burzynski, the Movie is the story of a medical doctor and Ph.D biochemist named Dr. Stanislaw Burzynski who won the largest, and possibly the most convoluted and intriguing legal battle against the Food and Drug Administration in American history.

In the 1970's, Dr. Burzynski made a remarkable discovery that threatened to change the face of cancer treatment forever. His non-toxic gene-targeted cancer medicine could have helped save millions of lives over the last two decades had his discovery not been criminally suppressed by the US government, as his therapy, called "antineoplastons," have been shown to effectively help cure some of the most "incurable" forms of terminal cancer.

This documentary takes you through the treacherous 14-year journey Dr. Burzynski and his patients have had to endure in order to finally obtain FDA-approved clinical trials of antineoplastons.

His story is yet another testament that fact can be far stranger than fiction, as the film exposes the powerful, unscrupulous forces that work to maintain the status quo of the medical- and pharmaceutical industry at any cost -- including the lives of millions of people.

PAM COMMENTARY: Interesting, if it works as well in general as it did for the patients featured here. Just another cancer cure suppressed by the profit-driven American medical system.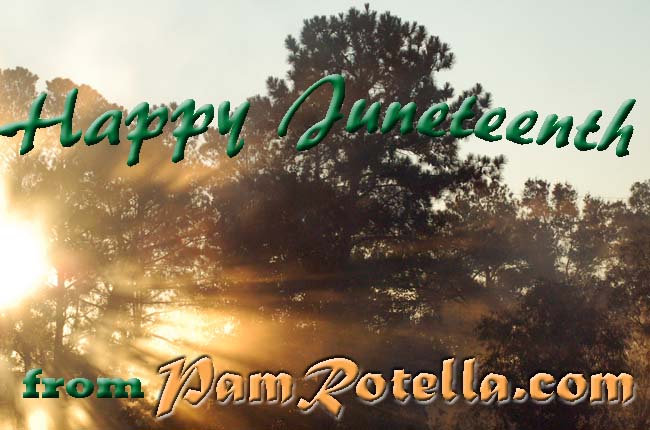 Levees in northern Missouri breached, overtopped (19 June 2011)
KANSAS CITY, Mo.-- Several levees in northern Missouri were failing Sunday to hold back the surge of water being released from upstream dams, and locals braced themselves for more breaches as the Missouri River dipped but then rose again.

A hole in the side of a Holt County levee continued to grow, deluging the state park and recreational area in Big Lake, a community of less than 200 people located 78 miles north of Kansas City. The water -- some from recent rain -- started pouring over levees Saturday night and Sunday morning in Holt and Atchison counties, flooding farmland, numerous homes and cabins.

In Nebraska, a flooding alert was issued for a second nuclear power plant. But officials said it was the least serious emergency notification issued, and the public and workers are not threatened.

The Missouri River dipped by almost 1 foot after the Big Lake breach in Missouri, but water started to rise again by Sunday afternoon, said Jud Kneuvean, chief of emergency management for the U.S. Army Corps of Engineers' Kansas City District.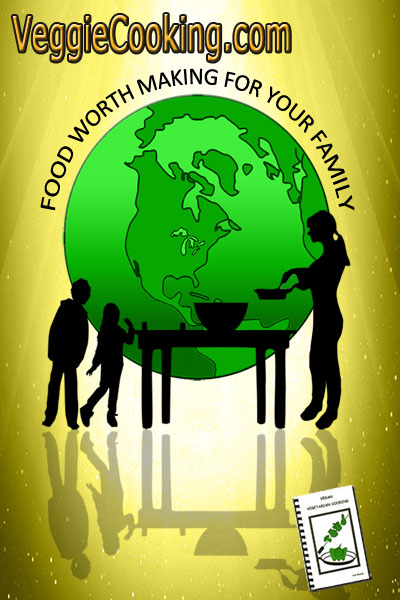 Back to Pam's NEWS ARCHIVES


Back to Pam's vegan vegetarian FUN page

Pam's vegan vegetarian cookbook, with vegan vegetarian recipes


Sources (if found on major news boards):
[AJ] - InfoWars.com, PrisonPlanet.com, or other Alex Jones-affiliated sites
[BF] - BuzzFlash.com
[DN] - DemocracyNow.org
[R] - Rense.com
[WRH] - WhatReallyHappened.com

---------------------------