Pam Rotella's Vegetarian FUN page -- News on health, nutrition, the environment, politics, and more!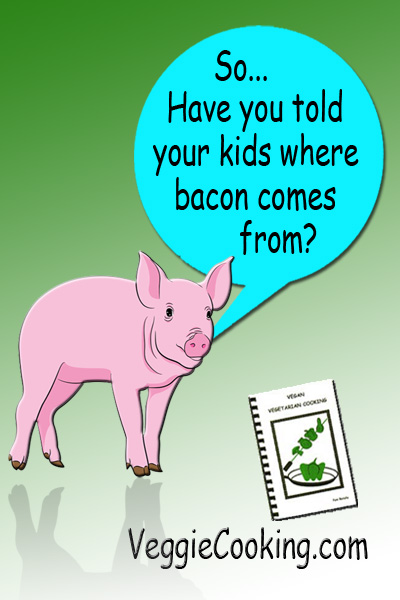 Don't forget to check the fun links of the month page!


ARCHIVES 2011


News from the Week of 26th of June to the 2nd of July 2011

Oil spill in Yellowstone River fouls water, miles of shoreline; cleanup under way (2 July 2011)
UPDATE 9:30 a.m.: An ExxonMobil oil pipeline just east of the Laurel Bridge ruptured around 11:30 p.m. Friday, dumping oil into the Yellowstone River.

In a press conference Saturday morning, Yellowstone County and ExxonMobil officials said they don't know yet what caused the break in the 12-inch pipeline or how much oil escaped into the river.

The pipeline runs below the Yellowstone riverbed. Emergency crews shut the pipeline down just before midnight, said Duane Winslow, Yellowstone County director of disaster and emergency services.

"Throughout the night, we've worked to determine what happened," he said.

The oil slick started in Laurel and, with the speed of the river, had moved to Custer by about 9 a.m. A light sheen of petroleum can been seen along banks and in eddies all down the river between the two points.



FDA probes new death, infections tied to tainted wipes (2 July 2011)
Federal health officials are investigating whether contaminated alcohol prep products from a shuttered Wisconsin firm led to the death of a 66-year-old man who developed a bacterial infection after being treated for skin cancer and diabetes.

The death is among eight reports of fatalities, 11 infections and nearly 250 other problems now associated with medical products manufactured and distributed by the Triad Group and H&P Industries Inc. of Hartland, Wis., newly released records from the federal Food and Drug Administration show.

The death is the second fatal report to the FDA that specifically cites a rare infection with the bacteria Bacillus cereus in a patient who used Triad Group alcohol prep pads. Last month, the Wisconsin firm was legally barred from making or distributing the products because of potential contamination with that life-threatening bacteria.

The man was receiving outpatient radiation for squamous cell skin cancer, and he had used home testing supplies to monitor diabetes when he developed a blood infection, the report by the FDA Office of Surveillance and Epidemiology showed. No other details were included.



Managed care enters the exam room as insurers buy doctors groups (1 July 2011)
Even if UnitedHealth Group isn't your insurance company, there's a good chance it touches you in some way. The $100 billion behemoth sells technology to hospitals and other insurers, distributes drugs, manages clinical trials and offers continuing medical education, among other things, through the growing web of firms it owns.

Now, that touch could get a lot more personal. United health services wing is quietly gaining control of doctors who treat patients covered by United plans -- buying medical groups and launching physician management companies, for example.

It's the latest sign that the barrier between companies that provide health coverage and those that provide care is crumbling.

Other large insurers, including Humana and WellPoint, have announced deals involving doctors in recent months, part of a strategy to curb rising health costs that could cut into profits and to weather changes to their business arising from the federal health law. But United is the biggest insurer by revenue, making the trend much more significant.

Many patients insured by these companies are going to see much tighter management of their care.

PAM COMMENTARY: If insurance companies really wanted to save money, they'd stop embracing medical standards based on profiteering. Alternative medicine could reduce their costs substantially, but they don't want to rock the boat, at least not yet.



Blue catfish catch a Virginia record, and a monster of our own creation (1 July 2011)
MECKLENBURG COUNTY, Va. -- Talk to fishermen here, and you will hear the legend of Buggs Island Lake: A Navy diver sent to recover the wreckage of a small plane encounters a fish the size of a man on the lake's bottom. He bolts to the surface and refuses to dip a toe in the waters again.

The yarn seemed as dubious as any other fish tale -- until two weeks ago. An angler hooked a 143-pound blue catfish in this reservoir along the Virginia-North Carolina border; it smashed the state record by more than 30 pounds and could be a world record.

It is likely not the only one lurking out there. A monster fish that can easily top 100 pounds and stretch nearly five feet has come of age in the region's waterways.

It has a distended beer gut of a belly, a chin studded with whiskers tipped with taste-bud-like sensors and a grunt like a pig's. Like a creature from a Hollywood B-movie, it has grown fat from conditions created by pollution.



India: Treasure unearthed in Kerala temple (1 July 2011)
Treasure, thought to be worth billions of rupees, has been unearthed from secret underground chambers in a temple in the southern Indian state of Kerala.

Precious stones, gold and silver are among valuables found at Sree Padmanabhaswamy temple.

The riches are thought to have been languishing in the temple vaults for more than a century, interred by the Maharajahs of Travancore over time.

They have not been officially valued and inspectors are taking an inventory.



Minnesota government shutdown begins after talks fail (1 July 2011)
Minnesota's state government began a broad shutdown on Friday going into the July 4 holiday weekend after the Democratic governor and Republican legislative leaders failed to agree on a budget.

The impasse means around 23,000 of roughly 36,000 state employees will be furloughed, and all but the most critical state functions suspended. Parts of the government had already begun to shut down on Thursday ahead of the midnight deadline.

State parks and campgrounds have closed ahead of what is usually their busiest stretch of the year for the July 4 holiday, and dozens of highway rest stops were shut down for one of the biggest travel days of the year.

As with tensions across state governments from Wisconsin to Ohio, the shutdown had its origins in elections last November, when Minnesota voters elected the state's first Democratic governor in 20 years and Republican majorities in the House and Senate that were not big enough to override his vetoes.



Broken deals, bitter words and a state shuts down (1 July 2011)
The governor said his last offer would have raised income taxes only on those earning more than $1 million a year -- an estimated 7,700 Minnesotans, or 0.3 percent of all taxpayers, according to the Revenue Department.

Republicans rejected the proposal, Dayton said, because they "prefer to protect the richest handful of Minnesotans at the expense of everyone else."

Republican leaders made their own statement, saying Dayton's proposal for dealing with the projected $5 billion deficit would cause irreparable harm to the state's economy for generations.

"We will not saddle our children and grandchildren with mounds of debts, with promises for funding levels that will not be there in the future," said House Speaker Kurt Zellers, R-Maple Grove. "This is debt that they can't afford. It's debt that we can't afford right now."



Las Conchas fire near Los Alamos largest in New Mexico history (1 July 2011)
The Las Conchas wildfire burning along the western edge of Los Alamos National Laboratory in New Mexico has grown to more than 103,800 acres (according to the Associated Press), making it the largest forest fire in New Mexico history.

This new record has been set less than a month after the Wallow fire in Arizona became the largest in state history, burning more than 470,000 acres. And firefighters have responded to nearly 1500 wildfires in Texas this year, which have burned a record 3.3 million acres. The old Texas record was 1.98 million acres in 2006 (records have been kept for 25 years) according to Amarillo.com.

The Las Conchas fire has forced the closure of the Los Alamos laboratory, one of the nation's three nuclear-weapons labs. Firefighters may finally have the opportunity to contain the fire this weekend due to decreasing winds. Wunderground.com meteorologist Jeff Masters summarized the improving situation as such:

Today, winds will be lighter, 10 - 15 mph, and according to the NOAA Storm Prediction Center, these will not be critical fire conditions. Critical fire conditions are not expected in the Southwest U.S. over through July 8
Prior to the Las Conchas fire, the Dry Lakes fire of 2003 in southern New Mexico had been the biggest fire to occur in New Mexico. The Christian Science Monitor reports three of New Mexico's largest forest fires on record have occurred in the last 10 years.



New York releases rape suspect Dominique Strauss-Kahn from house arrest (1 July 2011)
The attorney for the hotel maid, Kenneth Thompson, lashed out at the district attorney's decision to release Strauss-Kahn. While acknowledging that his client erred in lying to prosecutors, he said that had no bearing on whether she was raped.

"The victim here made some mistakes," he said. "That does not mean she is not a rape victim."

Thompson said there were photos, medical tests and other evidence of a forced sexual encounter, including vaginal bruising and a torn ligament in the woman's shoulder.

He said his client may now talk publicly about her version of events because "we do not have confidence that they will ever put Dominique Strauss-Kahn on trial. .?.?. [New York District Attorney] Cyrus Vance is too afraid to try this case. He is afraid he is going to lose."



Accuser credibility questions shake IMF sex case (1 July 2011)
In early hearings, prosecutors underscored that they thought the evidence against Strauss-Kahn was formidable. And it appeared so at first, the law enforcement official told the AP.

"In the beginning, it was a strong case. There was a victim and several witnesses and forensic evidence that supported the victim's claim," the official said.

The woman was in Strauss-Kahn's room only briefly before the alleged attack, his semen was found on her uniform, and she quickly reported the alleged assault and told a consistent story about it to investigators and prosecutors, the official said.

Prosecutors have said in court that Strauss-Kahn appeared on surveillance tapes to be in a hurry as he left the hotel, though his lawyers have said he was merely rushing to lunch.



Second Gaza Strip flotilla boat is reported damaged; organizers accuse Israel (30 June 2011)
JERUSALEM -- Organizers of a flotilla seeking to break Israel's naval blockade of the Gaza Strip said Thursday that another of their boats had been damaged in port, and they accused Israel of sabotage.

It was the second boat reported damaged in recent days, setting back plans by the pro-Palestinian activists to sail this week.

Fintan Lane, coordinator of a boat that was to carry Irish activists, said the propeller shaft of the vessel had been damaged when it was at a marina in Gocek, on Turkey's Mediterranean coast. He said a gash in the shaft appeared to have been caused by cutting equipment or a small explosive charge.

"There's no way this could have happened accidentally," Lane said by telephone from Turkey. "I think Israel was behind it. No one else has an interest in sabotaging our boat."



Feds expand probe of CIA interrogations, deaths of 2 detainees (30 June 2011)
A federal prosecutor has deepend his inquiry into harsh CIA interrogation practices during the Bush administration and is conducting a full criminal investigation into the deaths of two detainees, U.S. officials said Thursday.

At the same time, Assistant U.S. Attorney John Durham has concluded that no charges will be filed in the interrogations of 99 other detainees who were in U.S. custody after the Sept. 11, 2001, attacks, Attorney General Eric H. Holder Jr. said. At Holder's request, Durham has been examining the actions of CIA interrogators and contractors at "black site" prisons for nearly two years.

Although officials would not identify the two detainees, sources said a Durham-led federal grand jury in Alexandria has been looking into the death of Manadel al-Jamadi, a suspected bomb-maker who died in November 2003 in Iraq's Abu Ghraib prison while in CIA custody . He had been beaten by Navy SEALS. One SEAL was charged in connection with his death but was acquitted.

Sources have said Durham is also closely examining the death of Gul Rahman, a young Afghan man who was beaten and chained to a concrete floor without blankets at a secret CIA facility north of Kabul. He died in November 2002 at a place known as the Salt Pit. A team of career federal prosecutors earlier declined to file charges in both cases, but Durham is looking at them anew.



Oilsands development will wipe out woodland caribou in a few years, expert says (30 June 2011)
But Komers said the land set aside is not in the caribou's natural habitat and was only selected because it was not desirable for industry.

"If you say you want to protect the caribou, you have to designate a conservation area where there is a lot of them," he said.

Komers said there has been little to no research done on the suitability of these conservation areas for woodland caribou. The caribou need old-growth forests and lichen habitats, and Komers said adequate research hasn't been done to ensure these conservation areas will give caribou the vegetation they need.

"(Caribou) can't just go willy nilly to some area we designate for them," Komers said. "These conservation areas are out of the normal caribou ranges."



5-Hour Energy binge lands woman in hospital (30 June 2011)
For many of us who march in the sleep-starved army that is the American workforce, it's as critical to our survival as air, food, and bad reality TV: Caffeine. Beloved, energizing, career-preserving caffeine.

But here's a word of caution to you true overachievers: the slightly sweaty/foot-tapping/takenobreathsbetweenwords caffeine junkies. For you, coffee was the gateway drug -- to energy drinks and, later, to energy shots. Too much of a good thing may help shrink that massive work stack before the 5 p.m. whistle, but it also may kill you -- or just land you in the hospital.

Case in point: The 22-year-old woman who arrived at an emergency room complaining of upper abdominal pain, nausea, vomiting and a slight fever, according to the June 22 edition of the Journal of Medical Case Reports. A scan of her midsection was normal. She was sent home. She returned, however, even sicker, and bathed in a yellowish tint -- jaundice -- meaning her liver was failing. Doctors diagnosed the woman with acute hepatitis.

The staff checked her for viruses, alcohol and drugs. Nothing. Then the woman revealed a key part of her diet over the previous two weeks: 10 bottles of 5-Hour Energy per day.



Feds show fake safety records in WV mine blast (29 June 2011)
In a private briefing Tuesday night, officials with the Mine Safety and Health Administration showed relatives of the Upper Big Branch miners side-by-side comparisons of books that purported to document the same shift. The agency was holding a public news conference on its findings Wednesday.

In one authentic report, Massey recorded that a mining machine was shut down because of problems with ventilation and a potentially explosive accumulation of methane gas. The on-shift inspection report, meanwhile, indicated no problems with gas, said underground miner Bobbie Pauley, whose fiance Howard "Boone" Payne was among the men killed in the April 5, 2010, blast near Montcoal in southern West Virginia.

"You put in an inspection report what you wanted the inspectors to see," Pauley said. "The books, they told two different stories. But I already knew that because I worked there."

Massey was bought by Alpha natural Resources this month. Alpha spokesman Ted Pile said Wednesday the company was hearing about the faked reports for the first time.



Senate votes to streamline confirmation process (29 June 2011)
The Senate Wednesday voted 79-20 to approve legislation to streamline its confirmation process by reducing the number of positions requiring full Senate confirmation and requiring fewer nominees to go through a full confirmation procedure.

The action, which removes 169 of the total 1,416 jobs now requiring Senate approval, had been something of a foregone conclusion since a bipartisan group of senators, including Majority Leader Harry Reid (D-Nev.) and Republican leader Mitch McConnell (Ky.) signed on in January.

The jobs in that category -- such as assistant secretaries of public affairs -- are generally ones that rarely spark partisan Senate battles. The

House of Representatives, which has no role in confirming nominees, has indicated it will pass the measure.

PAM COMMENTARY: Streamline, or give up its rights?



As Obama Quietly Pushes for a Nuclear Weapons Renaissance, Wildfire Threatens Los Alamos Nuclear Lab (28 June 2011) [DN]
AMY GOODMAN: What about the concern expressed by Concerned Citizens for Nuclear Safety that say the fire now appears to be about three-and-a-half miles from this area where as many as 30,000 55-gallon drums of plutonium-contaminated waste are stored in fabric tents above ground?

GREG MELLO: Yes, those drums are definitely there. That's about their distance to the fire. Without an external fuel source, those drums probably will be difficult to catch on fire. Some are flammable. Some are filled with cement paste. The fuel loading around that site is rather low. It's not in a heavily forested area, just relatively small pinyon and juniper trees. Nearby, the area around the tents has been cleared. It's on a mesa top. So, we're not unduly concerned about that, but on the other hand, it's very difficult to coordinate a lot of people in different agencies over a large area with issues of security, with issues of inter-agency communication. And so, there's always the chance that there could be a major screw-up.

AMY GOODMAN: What about the large plutonium facility that Los Alamos is planning to build, with the purpose of building nuclear weapons?

GREG MELLO: Well, this is one of the centerpieces of the proposed Obama nuclear weapons build-up, or renaissance. Most people probably don't know about that. In an effort to get the New START treaty ratified in the Senate, the White House made a lot of promises to Republicans, including building a new factory here at Los Alamos for plutonium warhead cores, called "pits." That's this $6 billion building in a complex of large -- of other supporting facilities. There is a new factory of comparable size proposed in Oak Ridge, Tennessee, which is moving along, as well. And there is a factory under construction in Kansas City. So, also Obama proposed -- he's not the first, of course -- to replace the submarines, replace the bombers, replace some of the missiles, the cruise missiles particularly. Warheads are to be upgraded. All of this is very expensive. Whether it happens or not will depend on many factors.

AMY GOODMAN: [inaudible] nuclear renaissance under Obama, because we know, unlike his Republican predecessors, who did not start up nuclear -- more nuclear power plants for decades, Republican and Democrats, he is pushing for this. That's nuclear power plants. But you're also saying a nuclear weapons renaissance under Obama. What do you mean?

GREG MELLO: Well, an unprecedented level of increased spending on new factories for nuclear weapons, on upgrades to existing nuclear weapons, changes to the stockpile. There's a sense that if we don't spend money -- in the White House, there's a sense that if we don't spend a lot of money on these things, that we'll somehow fall behind the Russians. It's really like a mini Cold War -- quiet, in the background, but there's a lot of money involved.



A case of shattered trust (25 June 2011)
"They weren't fooling around," the longtime employee said. "I think they knew exactly what they were looking for."

What they were looking for - and found - was a dangerous bacterium.

And they would find dozens of other serious problems: children's cold medicine being made without its active ingredient; workers packaging acne pads with their bare hands; a water supply that could contaminate products; dirty utensils and equipment.

They found workers who changed the specifications of products when the products didn't meet the proper standards and sent them out anyway.

The plant did not have a microbiologist on staff. And inspectors found that some employees could not read or write English, raising questions about whether they had followed directions in making products.

Each of the four investigators was familiar with the plant. FDA records show they found major problems there six months earlier - including workers not following proper procedures to sterilize alcohol wipes and suppositories containing metal shavings.



FDA panel against use of Avastin for breast cancer (30 June 2011)
A panel of cancer experts ruled Wednesday that Avastin - the world's best-selling cancer drug, developed by Genentech in South San Francisco - should no longer be used in breast cancer patients because of concerns the medicine didn't work as well in follow-up studies and may cause deadly bleeding.

Outside advisers to the Food and Drug Administration voted 6-0 against Avastin's use in breast cancer at a first-of-its-kind hearing in Silver Spring, Md. Their recommendations will be sent to FDA Commissioner Margaret Hamburg, who will make the final ruling on an unspecified date. Avastin will remain on the market because it's approved for four other types of tumors.

The decision capped two days of testimony from patients urging the panel to continue access while FDA scientists argued the drug is too dangerous. A final ruling is at least weeks away while the agency takes comments from the public through July 28. Doctors can prescribe Avastin "off label" in breast cancer even if approval is withdrawn, though insurers may no longer pay the $8,100-a-month price tag.

"There are just so many questions here and the agency has to look at protecting a larger number of patients," said panel member Ralph Freedman, a clinical professor at the University of Texas M.D. Anderson Cancer Center in Houston.



Mine found to fake safety logs before blast (30 June 2011)
BEAVER, W.Va. -- The owner of the West Virginia coal mine where an explosion killed 29 men last year kept two sets of books on safety conditions -- an accurate one for itself and a sanitized one for the government, federal regulators said yesterday.

Managers at Massey Energy pressured workers at the Upper Big Branch mine to omit safety problems from the official set of reports, said Mine Safety and Health Administration official Kevin Stricklin. Workers told investigators that the company wanted to avoid scrutiny from inspectors and keep coal production running smoothly.

Massey was bought by rival Alpha Natural Resources earlier this month.

Even before the April 5, 2010, tragedy that was the nation's deadliest coalfield disaster in four decides, Massey had a poor safety record. The mine was cited for 600 violations in less than 18 months before the blast.



Putting the pieces back together again in Libya. Analysis by James M. Dorsey (29 June 2011)
No doubt, Libyan leader Muammar Qaddafi will eventually be forced out of power. But forces loyal to the embattled colonel are likely to be as much part of post-Qaddafi reconstruction as they are part of the problem today.

That is the conclusion of government experts on nation building and development from the United Nations, the United States, Europe, Canada and Turkey who are consulting with the NATO-backed Libyan rebels -- Transitional National Council (TNC). The experts are using the transition in post-invasion Iraq as their model.

Preparations for a Libya without Mr. Qaddafi, who has ruled the country with an iron hand for 41 years, come as the United Nations quietly seeks to negotiate an end to the crisis. UN Under Secretary General for Political Affairs Lynn Pascoe told the Security Council earlier this week that a "nascent negotiation process" was underway.

Three of Mr. Qaddafi's ministers were in Tunisia this week for talks with unidentified foreign parties. A senior TNC official, Abdel Hafiz Ghoga, said last week that the rebel leadership had been in indirect contact with Mr. Qaddafi's government about a possible peace deal.



Flee Los Alamos now, people told (28 June 2011)
LOS ALAMOS, N.M. -- Los Alamos County officials are ordering a mandatory evacuation of the northern New Mexico community of Los Alamos because of the threat from a fast-moving wildfire.

The fire has destroyed at least 30 structures, including some homes, and has the potential to grow much larger, fire officials said Monday.

The blaze that began Sunday forced the closure of the nation's pre-eminent nuclear lab while stirring memories of a devastating blaze more than a decade ago that destroyed hundreds of homes and buildings in the area.

Los Alamos County Fire Chief Doug Tucker said the blaze Sunday night was the most active fire he had seen in his career, forcing residents near Cochiti Mesa and Las Conchas to flee with "nothing but the shirts on their back."



Flames Threaten Renovated Bandelier Visitor Center (28 June 2011)
BANDELIER NATIONAL MONUMENT (AP) -- A wildfire that broke out west of Bandelier National Monument is threatening the renovated visitor center.

Los Alamos County fire chief Doug Tucker says the fire that broke out Sunday has the potential to grow much larger than its roughly 50,000 acres and is within a half-mile of Bandelier.

The blaze forced the closure of the monument that's nestled among pine trees and canyons south of Los Alamos. Los Alamos itself was ordered evacuated Monday.

Officials unveiled the $4 million renovated visitor center last August after nearly a decade of careful consultation with neighboring pueblo. The remnants of American Indian settlements line the floor of Frijoles Canyon and are carved into its walls.

Tucker says the National Park Service is removing some artifacts from the monument as a precaution.



Mexican priest alleges mass kidnapping of Central American migrants (28 June 2011)
Reporting from Mexico City -- A Roman Catholic priest who has long championed the cause of migrant workers denounced on Monday what he said was another mass kidnapping of undocumented Central Americans, purportedly yanked from a train by masked gunmen in southern Mexico.

Father Alejandro Solalinde, who runs the Hermanos en el Camino shelter for migrants, said at least 80 people mainly from Guatemala and Honduras were apparently abducted Friday in Veracruz state. He based his claim on information from several members of the group who said they managed to escape.

If the report is true, it would be the latest in a string of cases in which armed gangs have intercepted illegal immigrants on their voyage across Mexico to the United States. The gangs often try to extort money from the immigrants' families or force them to work as drug mules or in other tasks.

Many of those abducted have ended up in mass graves; in the worst massacre of such migrants, 72 were slain execution-style last year in Tamaulipas state, which borders Texas.



Leukemia sufferer, 95, tells of TSA ordeal being forced to remove adult diaper (28 June 2011)
A 95-year-old woman asked to remove her adult diaper by TSA agents has spoken for the first time about her embarrassing ordeal.

Lena Reppert, who is in the final stages of a battle with leukaemia was detained and humiliatingly searched at a Florida airport while in a wheelchair - but, remarkably, says she is 'too old to care'.

Her daughter Jean Weber, claims Mrs Reppert was asked to remove an adult diaper in order to complete a pat-down search after TSA agents felt something soggy around her thigh area.

Speaking to 24 Hour News 8, Mrs Reppert said TSA agents took her into an examination room.

She said: 'That's when they took my pants.



NJ's Salem 2 nuclear reactor shuts down after cooling pump failure; cause under investigation (27 June 2011)
LOWER ALLOWAYS CREEK TOWNSHIP, N.J. -- The Salem 2 nuclear power plant in southern New Jersey is shut down because of a problem with a reactor coolant pump.

Spokesman Jo Delmar tells Today's Sunbeam of Salem that the Salem 2 reactor went offline automatically at 6 p.m. Sunday. Delmar says an auxiliary pump automatically kicked in when the main pump shut down.

He says the cause is under investigation.

Salem 2 is one of three reactors operated at the Artificial Island generating site in Lower Alloways Creek Township on the Delaware River.



New Jersey police misuse and abuse informants: ACLU report (27 June 2011)
The use of confidential informants by New Jersey police leads to violations of civilians' rights and botched investigations thanks to inconsistent polices and insufficient oversight, according to a study by the American Civil Liberties Union of New Jersey and ACLU Criminal Law Reform Project.

The report (PDF) found that some departments throughout New Jersey failed to put agreements in writing, circumvented search warrant requirements, used juveniles improperly, and insufficiently checked the reliability of information given by confidential informants, who can be motivated by financial incentives or fear of prosecution to fabricate information.

The report, released Monday, is based on information gathered from law enforcement and citizens.

In addition, the lack of a clear single state policy regulating the use of informants by law enforcement "has led to inconsistent and ethically questionable practices, and in some instances downright corruption and serious criminality," the report found. "Whether intentional or inadvertent, the unregulated and unsupervised use of informants causes harms that must be addressed through training and enforcement."

PAM COMMENTARY: New Jersey's crime problem impacts the states within driving distance.



Wildfire reaches US Los Alamos nuclear facility (27 June 2011)
A raging wildfire on Monday briefly entered the property of the preeminent U.S. nuclear facility, Los Alamos National Laboratory, a vast complex that houses research laboratories and a plutonium facility.

A mandatory evacuation was ordered for the town of Los Alamos, which has a population of about 12,000. The speed at which the fire has grown surprised fire officials.

The laboratory, which ensures the safety and reliability of the U.S. nuclear stockpile, is a national security research facility located in the Jemez mountains of northern New Mexico.

It was set up in 1943 as part of the Manhattan Project to create the first atomic bomb and still maintains the nation's largest nuclear weapons arsenal.



President Obama hasn't always agreed with Senator Obama (27 June 2011)
President Obama now insists that he had the right to dispatch U.S. forces to the conflict in Libya without authorization from Congress. Critics have noted that Sen. Obama seemed to feel differently about the proper use of military force in 2007.

Rep. Dennis J. Kucinich (D-Ohio) even carries a quote from Sen. Obama in his pocket, to show people who don't believe it.

"The president does not have power under the Constitution to unilaterally authorize a military attack in a situation that does not involve stopping an actual or imminent threat to the nation," Obama said four years ago.

The past is always an occupational hazard for presidents, who find themselves disowning statements they made when they were candidates or legislators embroiled in partisan fights.



Flood test not over for nuke plant (27 June 2011)
Two outside lines of defense against flooding failed Sunday at Fort Calhoun Nuclear Station, shifting the plant to backup electricity for 12 hours.

On Monday, the Omaha Public Power District was studying whether it could patch and refill the temporary water dam that burst. When the dam ruptured, it allowed floodwater to fill in around the plant to a depth of more than two feet, said OPPD spokesman Jeff Hanson.

Sunday's development offers more evidence that the relentlessly rising Missouri River is testing the flood-worthiness of an American nuclear power plant like never before. The now-idle plant, 19 miles north of Omaha, has become an island. And unlike other plants previously affected by high water, Fort Calhoun faces months of flooding.

Also on Monday, the head of the nation's nuclear regulatory agency, his lieutenants and congressional representatives toured the plant.



NJ's Salem 2 nuclear reactor shuts down after cooling pump failure; cause under investigation (27 June 2011)
LOWER ALLOWAYS CREEK TOWNSHIP, N.J. -- The Salem 2 nuclear power plant in southern New Jersey is shut down because of a problem with a reactor coolant pump.

Spokesman Jo Delmar tells Today's Sunbeam of Salem that the Salem 2 reactor went offline automatically at 6 p.m. Sunday. Delmar says an auxiliary pump automatically kicked in when the main pump shut down.

He says the cause is under investigation.

Salem 2 is one of three reactors operated at the Artificial Island generating site in Lower Alloways Creek Township on the Delaware River.



Pat Robertson warns God will destroy America over same sex marriage (27 June 2011)
Television evangelist Pat Robertson responded to New York's decision to legalize same sex marriage by warning Monday that the result would be America's destruction.

"I think we need to remember the term sodomy came from a town known as Sodom and Sodom was destroyed by God Almighty and the thing that they practiced was homosexual activity and even they tried to rape angels who came down there, so that's the kind of people they were," Robertson said. "God sent an angel down there and He said to Lot and his family, 'get out now because I'm gonna destroy this whole area.'"

"We're heading that way as a nation. In history there's never been a civilization ever in history that has embraced homosexuality and turned away from traditional fidelity, traditional marriage, traditional child-rearing, and has survived. There isn't one single civilization that has survived that openly embraced homosexuality. So you say, 'what's going to happen to America?' Well if history is any guide, the same thing's going to happen to us," he predicted.

Robertson also admitted that Jesus "didn't say anything about the homosexuality."

PAM COMMENTARY: Nothing like a TV preacher when you need a good laugh. Yeah, if God destroys America, everyone will think it's because of gay marriage, rather than the hundreds of thousands INNOCENT PEOPLE KILLED IN BUSH'S (and now Obama's) RECENT WARS.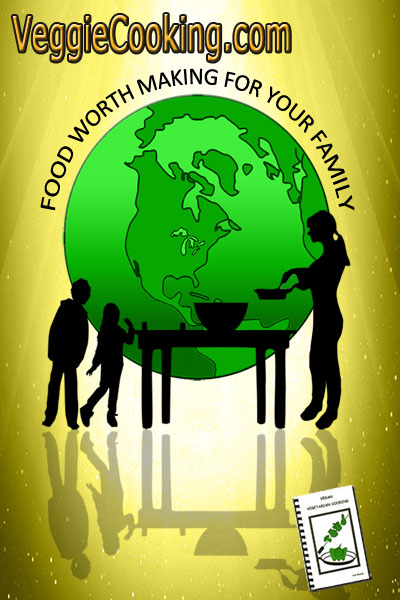 Back to Pam's NEWS ARCHIVES


Back to Pam's vegan vegetarian FUN page

Pam's vegan vegetarian cookbook, with vegan vegetarian recipes


Sources (if found on major news boards):
[AJ] - InfoWars.com, PrisonPlanet.com, or other Alex Jones-affiliated sites
[BF] - BuzzFlash.com
[DN] - DemocracyNow.org
[R] - Rense.com
[WRH] - WhatReallyHappened.com

---------------------------