Pam Rotella's Vegetarian FUN page -- News on health, nutrition, the environment, politics, and more!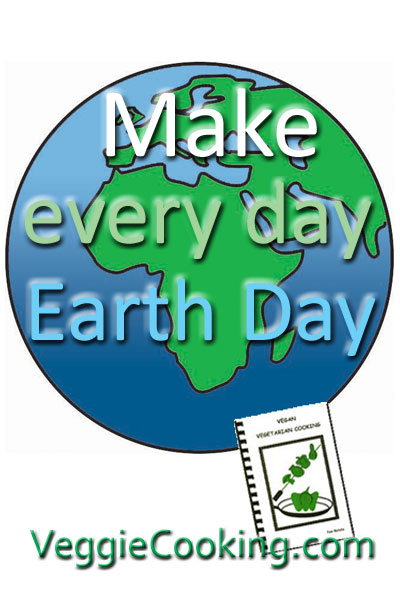 ARCHIVES 2011

News from the Week of 3rd to 9th of July 2011

Clean up on oil spill resumes; officials plan morning press briefing (3 July 2011)
An ExxonMobil oil pipeline that ruptured beneath the Yellowstone River has fouled more than 150 miles of the waterway between Laurel and Miles City.

Exxon officials have not said what caused the leak, but in a morning press conference Saturday, Yellowstone County officials noted that the high level of the river, the speed of the water and quickly moving debris all may be factors.

ExxonMobil spokeswoman Pam Malek said the pipe leaked an estimated 750 to 1,000 barrels of oil for about a half-hour before it was shut down. Other Exxon officials estimated as much as 42,000 gallons of crude oil escaped.

The oil slick started just east of the Laurel Bridge late Friday night and by 9 a.m. Saturday had reached Worden. By about 3 p.m. it had reached the Myers Bridge in Hysham. The pipe itself connects Exxon's Silvertip Line -- which brings crude from the oilfields in northern Wyoming -- to the Billings refinery.

At various points along the Yellowstone, strings and pools of black and red-brown crude collected in eddies and clung to plant life and riverbanks. White pelicans sitting on floating logs in the morning sun Saturday were ringed with brown slurry.

"It's going to be a heck of a cleanup," said Duane Winslow, Yellowstone County director of disaster and emergency services.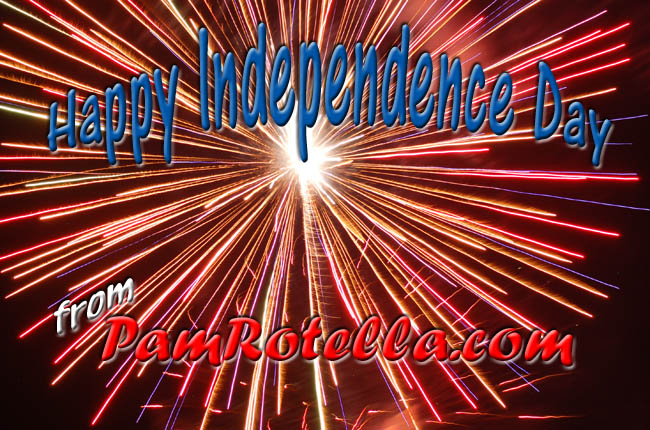 Jury rejects claims against KBR of woman who says she was drugged, raped while working in Iraq (8 July 2011)
Joanne Vorpahl, one of KBR's attorneys, tried to portray Jones to jurors as someone with a history of being dishonest on resumes and job applications, including not disclosing in a medical questionnaire she filled out before leaving for Iraq that she had been treated in prior years for various things, including depression, dizziness and kidney and bladder problems. Jones said those were simply mistakes and she never intended to be dishonest.

Jones also accused KBR officials of locking her in a trailer after she told them about the rape and not letting her call her family. She testified she's been treated for post-traumatic stress disorder, takes medications for anxiety and had to have reconstructive surgery for her breasts, which were disfigured in her attack.

KBR and Halliburton, which split in 2007, were unsuccessful in having Jones' case settled through arbitration as stipulated in her contract.

Due in part to Jones' case, federal lawmakers in 2009 approved a measure prohibiting contractors and subcontractors that receive $1 million in funds from the Department of Defense from requiring employees to resolve sexual assault allegations and other claims through arbitration.

PAM COMMENTARY: Gang-raped and then imprisoned to stop her from reporting it... KBR never should have been used to replace the US military's function in the first place. Awarding military contracts to private companies affiliated with themselves -- another way that Bush-Cheney looted the country with their oil wars.



Economic outlook worsens as U.S. adds only 18,000 jobs in June (8 July 2011)
Job growth came nearly to a halt in June, according to surprisingly grim new data released Friday that raise doubts that the economy will bounce back from its spring lull anytime soon.

Midway through a year that began with expectations that this would finally be the time for the ailing U.S. economy to take off, the nation is stuck in a muddle, growing too slowly to keep the jobless rate from rising, let alone to put some of the 14 million people looking for work back to earning paychecks. The odds that job creation will take off in the remainder of the year are looking slimmer with every new piece of data.

The 18,000 jobs that U.S. employers added to their payrolls in June was less than a fifth of what economist had expected, and far below the 125,000 or so jobs needed to keep up with an ever-growing population. The unemployment rate, as a result, rose to 9.2 percent from 9.1 percent.

"This does throw a lot of cold water on the idea that we'll get a quick rebound," said Michael Hanson, a senior economist at Bank of America-Merrill Lynch.

The jobs survey was exceptionally bleak even in its details. Job growth in April and May was revised downward by a combined 44,000 positions. Temporary employers, often a leading indicator of future activity in the labor market, cut 12,000 jobs. And roughly 272,000 Americans dropped out of the labor force, perhaps out of frustration with their job prospects. The unemployment rate would have risen even higher had they continued their job hunts.



Major grocer getting rid of self-checkout lanes (8 July 2011)
One of the nation's major grocery store chains is eliminating self-checkout lanes in an effort to encourage more human contact with its customers.

Albertsons LLC, which operates 217 stores in seven Western and Southern states, will eliminate all self-checkout lanes in the 100 stores that have them and will replace them with standard or express lanes, according to published reports.

"We just want the opportunity to talk to customers more," Albertsons spokeswoman Christine Wilcox said. "That's the driving motivation."

Wilcox said the replacement of automated checkout lanes with human-operated lanes likely would mean more hours available for employees to work.

PAM COMMENTARY: They wouldn't be doing it just to "talk" to customers -- people hate those things.



New source of deadly asbestos found in Libby (5 July 2011)
LIBBY - For a decade, the people of Libby have longed for the day when they will be rid of the asbestos that turned their town into the deadliest Superfund site in America.

Now they are being forced to live through the agony all over again, thanks to two giant piles of bark and wood chips on the edge of town.

An Associated Press investigation found that the federal government has known for at least three years that the wood piles were contaminated with an unknown level of asbestos, even as Libby residents hauled truckload after truckload of the material away from the site and placed it in yards, in city parks, outside schools and at the local cemetery. The Environmental Protection Agency did not stop the removal of the material until the AP began investigating in early March.

Regulators still do not know what effect the material could have on public health, but EPA documents obtained by the AP showed that the agency found potentially deadly asbestos fibers in four of 20 samples taken from the piles of scrap wood in 2007. The sprawling piles came from a now-defunct timber mill that took thousands of trees from a forest tainted with asbestos from a nearby mine.



Crews searching for wildlife affected by oil spill (VIDEO) (5 July 2011)
International Bird Rescue Director Emeritus Jay Holcomb discusses how they determine whether or not an animal should be captured and cleaned in the event of an oil spill (VIDEO).



Before rupture: Exxon told feds pipeline was 12 feet beneath Yellowstone River (6 July 2011)
BILLINGS -- Exxon Mobil Co. reassured concerned regulators that an oil pipeline beneath the Yellowstone River was buried deep enough and not in danger just a month before it broke in a flood and spewed an estimated 1,000 barrels of crude into the waterway.

Details about Exxon Mobil's actions leading up to the Friday night spill into one of the West's premiere rivers emerged in federal safety documents as cleanup work continued downstream of the rupture site in the Montana town of Laurel.

There is still no definitive word on how far downriver the spill could spread. Oil has been reported as far as 240 miles away and officials worry high water could wash it into new areas.

There were also new revelations that Laurel officials pressed Exxon Mobil about the integrity of the line as the river rose, but were reassured it was safe.



Energy-Efficient House, Formerly an Academic Exercise, to Join Neighborhood (3 July 2011)
Every two years, the U.S. Department of Energy stages the Solar Decathlon, a challenge for college teams to design and construct attractive, affordable solar-powered homes. The sleek and sometimes outlandish houses sit on the National Mall for more than a week for tourists and school groups to ogle. But when the contest concludes, each intricately engineered abode returns to its respective college, where many are dismantled.

That got Joel Towers, executive dean of Parsons the New School for Design, thinking: "Why are all these houses going away afterward?"

Last Wednesday in Northeast Washington, Mr. Towers announced that at least one house would be sticking around, thanks to a team of students and administrators from his own institution and from the Stevens Institute of Technology and the Milano School of International Affairs, Management and Urban Policy at the New School. Representatives of the institutions, joined by local leaders and members of Washington's Habitat for Humanity affiliate, broke ground in Deanwood, the middle- to low-income neighborhood where the house that the team designed and built will be placed permanently as early as October to serve as affordable housing.

"We wanted to demonstrate that you can build affordable, energy-efficient, well-designed housing in collaboration with a community," Mr. Towers said, standing on the grass lot where Habitat for Humanity will construct the house's foundation. "We built something that really matters."



In Brazil, Vocational Education Expands to Meet Demands of a Booming Economy (5 July 2011)
A decade ago, technical institutes like this one, on the outskirts of São Paulo, were filled with students learning trades such as plumbing, carpentry, and electronics.

But today, their classrooms are as likely to attract students training to be high-school math teachers or studying for a degree in systems analysis.

The number of Brazil's technical institutes has nearly tripled over the last eight years, and the institutes have broadened their scope.

The expansion of this system is considered vital for a nation in desperate need of skilled workers. Brazil's growing oil and gas sector requires a range of skilled professionals, including welders, electricians, builders, and information-technology specialists. The country is also urgently trying to build the infrastructure necessary to handle rapidly increasing living standards, and to ensure that roads, airports, stadiums, and accommodations will be ready for the 2016 Olympics and the 2014 World Cup.



More Phoenix storms forecast after huge evening dust storm (5 July 2011)
A blanket of haze upwards of 10,000 feet high still covered downtown Phoenix on Wednesday afternoon, caused by dust from Tuesday's storm, Ellis said. The dust will remain if another dust storm hits tonight, but could dissipate with rainfall.

The wall of dust, which originated between Phoenix and Tucson, rolled into the Valley just before 7:30 p.m. Tuesday, Ellis said. The mile-high dust storm moved between speeds of 50 and 60 mph and appeared to be nearly 100 miles wide, according to the Weather Service's radar. The dust began to settle by the time it reached Yuma later in the evening.

A typical dust storm in Arizona might reach 1,000 feet and travel between 30 and 40 mph, Ellis said.

At its peak Tuesday night, visibility fluctuated between zero to a quarter of a mile.



Oil and gas spills in North Sea every week, papers reveal (5 July 2011)
Serious spills of oil and gas from North Sea platforms are occurring at the rate of one a week, undermining oil companies' claims to be doing everything possible to improve the safety of rigs.

Shell has emerged as one of the top offenders despite promising to clean up its act five years ago after a large accident in which two oil workers died.

Documents obtained by the Guardian record leaks voluntarily declared by the oil companies to the safety regulator, the Health and Safety Executive(HSE), in a database set up after the Piper Alpha disaster of 6 July 1988 which killed 167 workers. They reveal for the first time the names of companies that have caused more than 100 potentially lethal and largely unpublicised oil and gas spills in the North Sea in 2009 and 2010.

They also deal a significant blow to the government's credibility in supporting the oil industry's fervent desire to drill in the Arctic. Charles Hendry, the energy minister, has said operations to drill in deep Arctic waters by companies such as Cairn Energy off Greenland are "entirely legitimate" as long as they adhere to Britain's "robust" safety regulation.

Shell has been at the forefront of plans to drill in the Arctic waters of the Beaufort and Chukchi seas.



Somali terror suspect secretly held on Navy ship for two months (5 July 2011)
WASHINGTON -- A Somali militant linked to Al Qaeda in both Somalia and Yemen was captured in April and held for two months on a U.S. Navy ship while being interrogated, Obama administration officials said Tuesday.

The case is the first known example of the Obama administration secretly holding and questioning a terror suspect. It also sheds light on growing concerns about links between extremists in Somalia and Yemen, two of the world's poorest, least stable countries.

Administration officials revealed the case Tuesday after an indictment against the man, Ahmed Warsame, was unsealed in federal court in New York. The indictment charges Warsame with providing support to a terrorist organization.

Officials said Warsame's interrogation was conducted "humanely" and under the rules of the U.S. Army Field Manual, which strictly limits the types of interrogation techniques that can be used. During the interrogation, Warsame provided considerable information about activities in Yemen, the officials said. He was questioned by members of the High Value Interrogation Group, a unit made up of FBI, CIA and Defense Department personnel, said senior administration officials who spoke on condition of anonymity.



'Diva" Ostriches Back on the Job After Egg Delay (5 July 2011)
Owner Todd Appelbaum tells the Wall Street Journal that the famously fast birds are a little picky.

Notes Appelbaum: "Ostriches can be divas.''

The farm supplies the eggs, which are growing in popularity, to the Union Square greenmarket, and a number of restaurants, including Blue Hill and Gentleman Farmer.

A fresh egg sells for about $30 and weighs 4 pounds. It takes two hours to boil.



Scramble for Ostrich Eggs After Hens Go on Strike (5 July 2011)
Roaming Acres' ostrich operation brings in about $500,000 a year, Mr. Appelbaum said. The farm sells about 50 eggs a week and harvests some 350 birds annually, each one yielding 75 pounds of meat after maturing for a year. The reluctance of his long-necked ladies this year cost the farmer about $150,000, he said.

The locavore movement has been a good friend to the ostrich farmer, as demand for ostrich-related products--meat, eggs, leather and even the odd femur and tendon for dogs--has doubled over the past year, according to Mr. Appelbaum.

The big-city foodies and chefs who favor meat that's born, raised and slaughtered within a 100-mile radius have become Mr. Appelbaum's best customers. Roaming Acres is located just 56 miles from Manhattan.

Couple that with the rise of adventurous eating programs on cable television, which have made ostrich meat and eggs less of an unthinkable option. The meat, as advocates like to point out, is low in cholesterol and calories like poultry but has a taste more like beef.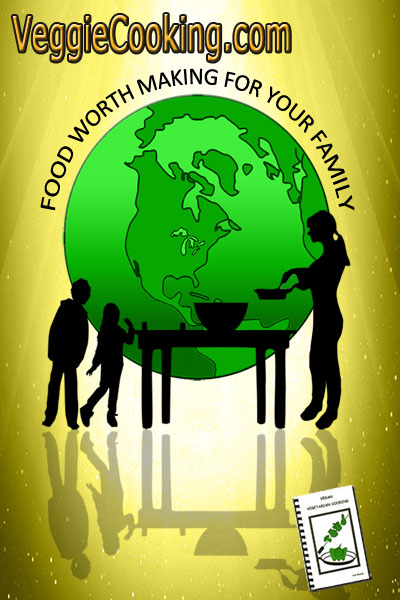 Back to Pam's NEWS ARCHIVES


Back to Pam's vegan vegetarian FUN page

Pam's vegan vegetarian cookbook, with vegan vegetarian recipes


Sources (if found on major news boards):
[AJ] - InfoWars.com, PrisonPlanet.com, or other Alex Jones-affiliated sites
[BF] - BuzzFlash.com
[DN] - DemocracyNow.org
[R] - Rense.com
[WRH] - WhatReallyHappened.com

---------------------------