Pam Rotella's Vegetarian FUN page -- News on health, nutrition, the environment, politics, and more!


NEWS LINK ARCHIVE 2011

News from the Week of 30th of October to the 5th of November 2011

Most of the unemployed no longer receive benefits (5 November 2011)
WASHINGTON (AP) -- The jobs crisis has left so many people out of work for so long that most of America's unemployed are no longer receiving unemployment benefits.

Early last year, 75 percent were receiving checks. The figure is now 48 percent -- a shift that points to a growing crisis of long-term unemployment. Nearly one-third of America's 14 million unemployed have had no job for a year or more.

Congress is expected to decide by year's end whether to continue providing emergency unemployment benefits for up to 99 weeks in the hardest-hit states. If the emergency benefits expire, the proportion of the unemployed receiving aid would fall further.

The ranks of the poor would also rise. The Census Bureau says unemployment benefits kept 3.2 million people from slipping into poverty last year. It defines poverty as annual income below $22,314 for a family of four.

Yet for a growing share of the unemployed, a vote in Congress to extend the benefits to 99 weeks is irrelevant. They've had no job for more than 99 weeks. They're no longer eligible for benefits.



Jim Webb goes out swinging (1 November 2011)
On the wall in Sen. Jim Webb's office hangs a framed newspaper article highlighting his "blunt challenge" to President George W. Bush during an emphatic Democratic State of the Union response in 2007.

Webb is now on his way out of the Senate -- and he's offering a blunt challenge to his own party.

He's opposed President Barack Obama's jobs proposals because of its tax policies. He suggests the administration is not being "serious" and believes the White House seems to have "misquoted" Warren Buffett in some of its proposals. Webb won't even say whether he'd stump next year for Obama in Virginia, a state critical to the president's reelection hopes.

And he expressed frustration that Senate Democratic leaders continue to bring pieces of the president's plan forward even though they know full well the proposals will fail.

"I think people in this country are really worried about the future -- they are looking for people who will stick up for them," he said, before referring to his leadership's strategy as political "messaging."

"I've always gone my own way," he said in his no-nonsense, matter-of-fact style.

PAM COMMENTARY: I like the cartoon of Webb in this article -- they even show him wearing his son's combat boots. Webb wore the boots during his '06 campaign to remind everyone that he came from a military family, unlike the chicken hawks of the executive branch who were in power and sending people to war at the time.



Tribes Question Foster Group's Power And Influence (26 October 2011)
"It's a massive conflict of interest," says Melanie Sloan, executive director of the Washington, D.C.-based Citizens for Responsibility and Ethics in Washington, adding that any organization run by a state's top elected official would have undue power in that state.

"When you're lieutenant governor, people are anxious to curry favor with you," she says.

Daugaard declined NPR's repeated requests for an interview. In a statement, his office said Children's Home was the only viable organization that could have done the work, and that Daugaard never used his influence as lieutenant governor to secure contracts for the organization.

Tribal leaders, though, say the unusual relationship provides a window into the role money and politics play in South Dakota's foster care system. They say the dominance of Children's Home in this area is but one example of the interests of the state trumping the interests of native children.

"They make a living off of our children," says Juanita Sherick, the tribal social worker on South Dakota's Pine Ridge reservation.

She says the state pushes aggressively in her cases to place kids in Children's Home who, she says, should be placed with their grandmothers, aunts and uncles -- family members who are often desperate to take them in.



Horicon's Lost Whooping Crane (November 2011)
HORICON MARSH, WISCONSIN - On Saturday, October 29th, I went to Horicon Marsh to ask about the status of Horicon's first whooping crane release. This year, for the first time, the International Crane Foundation was using Horicon as one of its nesting sites -- Necedah wasn't working out very well, with its swarming black fly problem. Whooping cranes are one of the most endangered species on the planet, and the ICF has been trying to bring them back from the brink of extinction by releasing captive-bred birds into the wild.

Birds thrive at Horicon, including a good number of sandhill cranes. I was glad to hear that ICF was finally warming to the idea of a whooping crane flock at Horicon, and not just because photographers will have better access to the birds there. I truly believe that whooping cranes will also thrive at Horicon, just like the sandhill cranes and other water birds who nest there.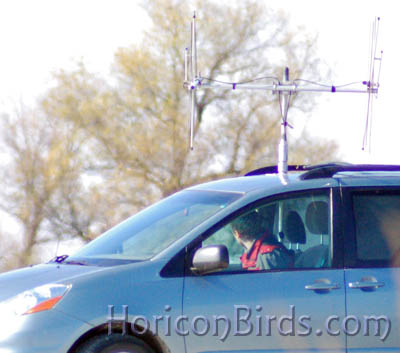 I asked about the whooping cranes at the visitor's center, and was told that one of the eight cranes released from Horicon had separated from the group. They thought that the lone crane may still be in the area, and were hoping that the bird would follow the remaining sandhills on their migration south this year. Unlike grown chicks trained to migrate with an ultra light aircraft in past years, ICF had planned to allow this year's flock to be guided by Horicon's migrating sandhill crane population.

Of course, hearing that was enough to make me look for the lost crane for a few hours. I did see a van with an antenna on its roof, sitting along the edge of a dirt road in the marsh, and asked the man inside if he was looking for the lost crane. He said yes. Then I asked if the whooping crane hung out with sandhill cranes. He said yes again, and so I told him where I'd seen or heard sandhills in the area. Like it or not, all whooping cranes released into the wild have tracking devices on them. They're so endangered that biologists follow and document the birds as much as possible.



Global carbon dioxide output soars in 2010 (4 November 2011)
It is a "monster" increase that is unheard of, said Gregg Marland, a professor of geology at Appalachian State University, who has helped calculate Department of Energy figures in the past.

Extra pollution in China and the United States account for more than half the increase in emissions last year, Marland said.

"It's a big jump," said Tom Boden, director of the Energy Department's Carbon Dioxide Information Analysis Center at Oak Ridge National Lab. "From an emissions standpoint, the global financial crisis seems to be over."

Boden said that in 2010 people were traveling, and manufacturing was back up worldwide, spurring the use of fossil fuels, the chief contributor of man-made climate change.



Wisconsin Assembly committee votes to allow concealed guns (3 November 2011)
Madison -- Assembly Republicans voted Thursday morning to allow concealed guns on the body's floor and in its public viewing galleries.

The policy passed 5-3 on a party line vote. The committee of lawmakers did vote unanimously to amend the policy to prohibit the open carrying of weapons such as rifles.

The move comes after Gov. Scott Walker's administration last week decided to open up the Capitol and most other state buildings to concealed guns by valid permit holders. On Tuesday, Wisconsin became the 49th state in the country to allow concealed guns and other weapons to qualifying people who fulfill a training requirement and receive a permit.

In the Assembly, individual lawmakers will still be able to post their own offices and prohibit weapons there.

The policy has drawn criticism from Democrats who point out that people are not allowed to use cameras in the viewing galleries or hold signs but will be able to carry guns. Republicans voted down a Democratic motion to allow signs but Assembly Speaker Jeff Fitzgerald (R-Horicon) said he might reconsider that question at a later date.



Video Report from Streets of Oakland: First General Strike in City Since 1946 Shuts Down Major Port (3 November 2011) [DN]
AMY GOODMAN: We just got a report in from Oakland, the general strike, the first in more than a half a century. We go right now to John Hamilton of KPFA.

JOHN HAMILTON: The Port of Oakland is among the world's busiest, moving thousands of shipping containers on a normal day. But Wednesday in Oakland was anything but normal. By 5:00 p.m., a crowd, that police estimated at several thousand and which protesters said was far higher, swamped the entrances to the port and idled trade. It capped an extraordinary day of actions that followed Occupy Oakland's call for a general strike.

Community organizer Kat Brooks.

KAT BROOKS: I've heard ranges from 20,000 all the way up to 100,000 people were here. All I know is that when I hit the hill for the bridge, I looked back, and all I could see was floods and floods and floods and floods of people chanting and marching. We took over three gates that we found that were going to be working today. We stayed there until the arbitrator came. And in all three cases, the arbitrator said that it was an unsafe place for the workers to enter. And from what I understand, though we've gotten mixed reports, the workers were sent home with pay, which is a huge victory, because, of course, we don't want anybody to lose a day's pay in today's economy.

We're out here today, A, as a part of Occupy Oakland, but it was really preempted by the brutal and vicious attack on peaceful protesters by the Oakland Police Department last week, where they shot tear gas and flashbomb grenades into crowds of women and children and elderly. The most famous example of what happened, of course, was to the Iraq veteran, Scott Olsen, who was hospitalized. Thank goodness he's doing much better now, but there was a point there where folks were not sure if he was going to make it. And I think people have just--on the heels of the Oscar Grant protests, where they also used very brutal repression on us, I think, really, people have just had enough, you know, that we just said we're not going to take it anymore. And so folks came out in the thousands, right, across race, across class, across ideologies, across tactics, to say, "No more."

JOHN HAMILTON: The day of action began early Wednesday morning at the Occupy Oakland encampment in Frank Ogawa Plaza, an area renamed by protesters after Oscar Grant, the 22-year-old man shot to death by a transit officer on New Year's Day 2009. Kicking off the day of action was a famous author, activist and scholar.



Police erase Occupy Richmond tent site (31 October 2011)
Oakland, Calif.: Scott Olsen, the 24-year-old former Marine and Iraq War veteran who suffered a serious head injury during a police raid on an Occupy Oakland camp Tuesday, is expected to make a full recovery.

Olsen's roommate Keith Shannon visited him on Sunday, and afterward told The Associated Press that Olsen still could not talk because of damage to the speech center of his brain, but said "he seems to be doing well."

Doctors told Shannon they expect Olsen to make a full recovery.

Olsen was moved over the weekend to a new medical facility, but neither Shannon nor officials at Highland Hospital where Olsen was first treated would say where that was, or give any further details on his condition or treatment.

Oakland organizers said between 50 to 75 tents have been erected at the encampment since authorities allowed protesters to return to the site after it was cleared out earlier in the week. The city was maintaining a "minimal police presence" and fire inspectors would be inspecting the Occupy encampment daily, said Sue Piper, a spokeswoman for Oakland Mayor Jean Quan.

PAM COMMENTARY: I don't get it -- cops in Oakland don't have anything more important to do? There aren't enough violent crimes in Oakland on a daily basis to keep them busy now? And it's arguable that removing protests from public places violates the First Amendment's guarantee of "the right of the people peaceably to assemble, and to petition the Government for a redress of grievances."

Now, Richmond cops -- maybe that city's too quiet for them. Perhaps a transfer to Oakland would give them the excitement they need.



Undercover "Barber Cop" That Exposed Ticket-Fixing Scam Gets Promoted (2 November 2011)
"Snitches Get Stitches," so the saying goes. But the undercover NYPD officer whose work was largely responsible for the department's ticket-fixing woes has just been promoted. The Wall Street Journal reports that he has been bumped up a rank by Commissioner Ray Kelly at a "private ceremony." The now first-class detective had cut hair before becoming a cop, and was able to get a job at one of Jose Ramos' barbershops, where he was party to many an illicit conversation.

Ramos, a former PBA delegate and police officer, took flat-screen TVs in exchange for fixing tickets, and is one of the 16 NYPD employees indicted in the Bronx DA's ticket-fixing case. He has also been charged with running marijuana and stolen DVDs out of his barber shops, both named "Who's First," and allegedly participated in the theft of $20,000 from a motel room that was planted by police in a sting operation. Kelly told reporters that police investigators were "wrapping up their investigation of Ramos" when they happened to hear him talk about ticket-fixing, which then led them to plant the undercover in his barber shop.

PAM COMMENTARY: I once had a "subcontractor" in an unmarked van write me a parking ticket 5 minutes BEFORE I couldn't park there, according to the sign. This was in the Bronx. I was walking back to my car to move it, and the "meter maid" had already started writing the ticket and wouldn't stop when I confronted him with the fact that it wasn't quite time for him to start writing tickets yet. (I was going by the time on my cell phone, so either the cell tower was wrong or his watch was... or he was just crooked.) I called the city and complained, then wrote and complained and appealed, and they threw it out -- not because the meter maid was wrong in writing me the ticket, they said, but because he'd written the ticket wrong...

Jerks! I'm glad they caught some of the bad ones. As if New York City isn't hard enough on car owners.



8 Members of NYPD Charged With Gun Smuggling (26 October 2011)
In the NYPD's latest failure, eight current and former officers were arrested and charged yesterday for agreeing to smuggle dirty guns into New York in exchange for thousands of dollars. This FBI sting operation is a black eye on the city's war on illegal guns and New York gun laws in general. Ask Weezy; he can empathize with these cops, if he isn't busy laughing at them.

Five current and three retired officers, many of whom worked in the same Brooklyn station house at some point, were arrested at their homes by feds for moving M-16's, handguns and other assorted stolen goods across state lines. A New Jersey correction officer, an ex-NYC Sanitation Department officer and two of his flunkies are also primed to go down in flames.

The investigation started in 2009, after a protected informant attempted to have a ticket fixed in exchange for payment. He crossed paths with one of the cops, William Masso, leading to the beginning of a crooked business relationship. It began with trafficking cigarettes into New York, and would expand to include slot machines, clothing and handbags and finally firearms, all which were believed to be stolen. One of the cops even sold a shotgun to an undercover agent this past July.

Just last month, the same undercover agent paid 8 of the defendants $2,000 to $5,000 to move 22 guns from New Jersey to New York. Although the weapons couldn't be used, the cops knew the serial numbers were scratched off, making them untraceable. The laundry list of charges include conspiracy to transport firearms across state lines, conspiracy to transport defaced firearms across state lines, conspiracy to sell firearms across state lines and conspiracy to transport and receive stolen property across state lines.

Not only is this incident an embarrassment to the Bloomberg administration's crusade to keep illegal guns off the street, it's another stain on the reputation of the NYPD. In just weeks, the department has suffered several blows to its credibility, including one a**hole who got busted by the feds for insurance fraud and extortion in addition to getting caught dropping the N-bomb after bragging about falsely accusing a black man of resisting arrest. Let's see if the NYPD deploys the "Gentleman's Police Officer" and his community outreach efforts at Zuccotti Park for some much-needed good press while they dodge bullets.



Ammonia leak at San Onofre nuclear plant prompts emergency alert (31 October 2011)
An ammonia leak prompted officials to declare a Level-Two emergency at the San Onofre nuclear power plant and evacuate some workers, officials said.

The leak posed no danger to the public, and no radiation was released during the emergency, said Lauren Bartlett, a spokeswoman for Southern California Edison.

Under federal regulations, there are four emergency levels, depending on the severity of the situation. Level Two involves any "potential substandard degradation in the level of safety of the plant."

The leak was detected about 3 p.m in the No. 3 make-up water treatment system in the non-nuclear section of the plant, Bartlett told The Times. The leak was confined to Unit Three.

PAM COMMENTARY: That plant is nasty. Years ago, I was driving past San Onofre on the interstate, and nearly passed out from something in the air there. I had to pull off of the interstate and stop, then get something to drink in order to recover. Yet there was no report of what happened in the news, no warning the public to give us the option of deciding whether to take that road or not.



Debate on Fracking: Was Syracuse Right to Ban the Controversial Natural Gas Drilling Process? (4 November 2011)
KATHLEEN JOY: Well, we unanimously voted to ban hydrofracking in the city of Syracuse. The Common Council, with the support of the mayor, wanted to be proactive and ban hydrofracking and the storage of the fracking fluids before there were investments in the city. We don't believe that there are any leases now, but we wanted to send that message very clearly that this is a city of Syracuse where the hydrofracking and the storage of the waste would not be accepted.

AMY GOODMAN: And talk about the forces on both sides, how you passed this. How large is the Syracuse Common Council? It's a city council.

KATHLEEN JOY: It's a city council. There's about 140 residents in the city. There are nine members of the Common Council. Again, the vote was unanimous, very little opposition, if any -- none from the Common Councilors. And again, we wanted to be proactive. We wanted to -- we drafted up the ordinance and passed that last week, had two meetings. Many, many individuals spoke in favor of the steps that we were taking. There was a bit of opposition. But overall, we wanted to take steps to protect our citizens, our environment and our heritage.



Whooping cranes begin flight to Florida (25 October 2011)
UNDATED (WSAU) Eight more Wisconsin baby whooping cranes have just started a journey to Florida, as part of an annual migration project. The endangered birds were released Sunday from the Horicon Marsh in Dodge County, where they joined older cranes which have taken the trip south.

Meanwhile 10 other baby cranes have still not left Wisconsin. They took off from a marsh in Marquette and Green Lake counties over two weeks ago with the help of an ultra-light pilot. Windy weather has held them up -- and according to the Operation Migration Web site, one of those 10 birds went missing and is still being sought.

The Wisconsin part of the project used to be centered at the Necedah National Wildlife Refuge -- but it split up this year. 96 birds have survived since the migration project began in 2001. It's part of a long-running effort to reintroduce the endangered whooping crane to the eastern U-S.

PAM COMMENTARY: This news is from last week, but it's relevant because one of the 8 cranes released from Horicon separated and is supposedly still somewhere around the marsh, according to an employee at the visitor's center there. A van with a tracking antenna was parked on Dike Road near the marsh last Saturday, and the employee inside told me that he was looking for the bird. More on that later...



For this year's Halloween card to readers... I happened upon an Oshkosh, Wisconsin cemetery late last summer with curtains of swarming insects, backlit by the setting sun. (The insects were about the size of gnats, but I couldn't identify them with absolute certainty.) Happy Halloween!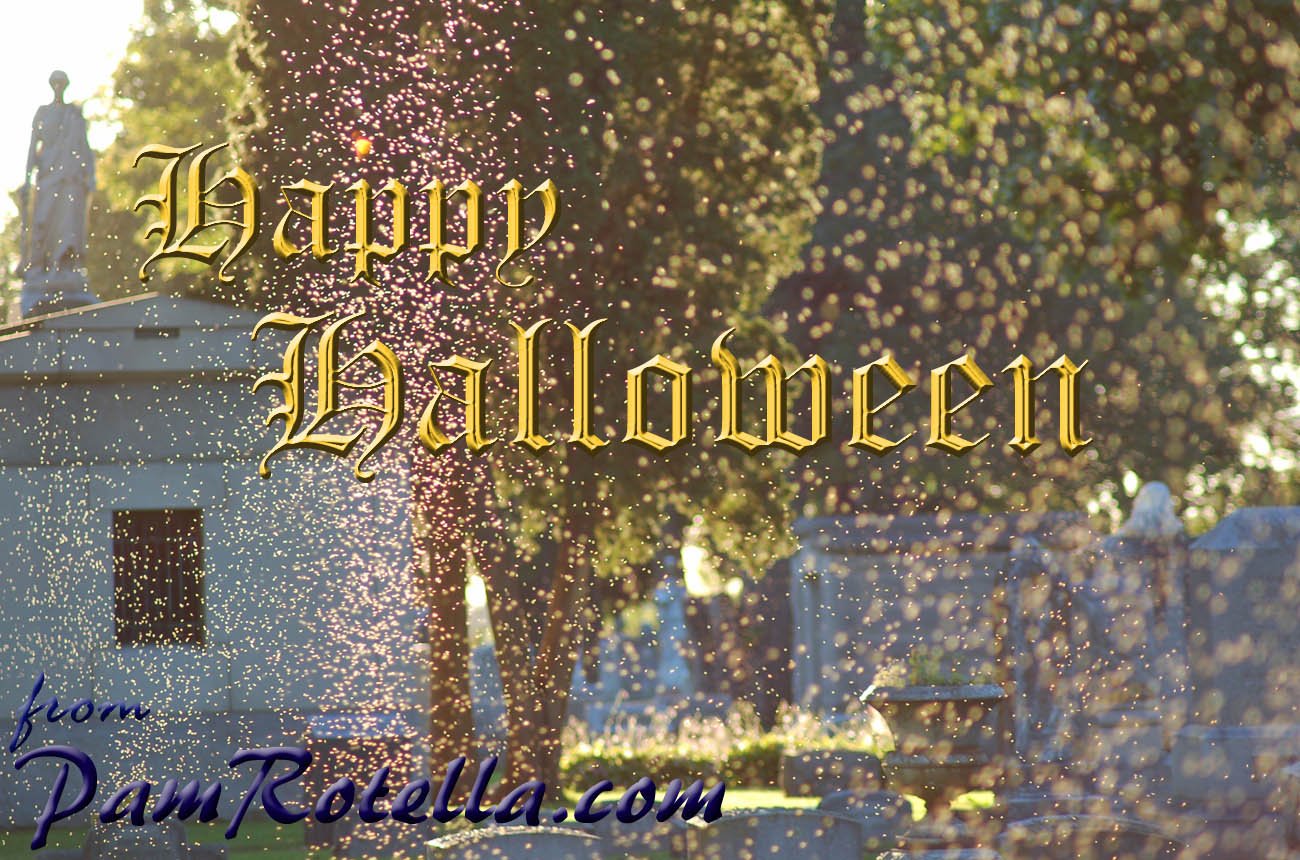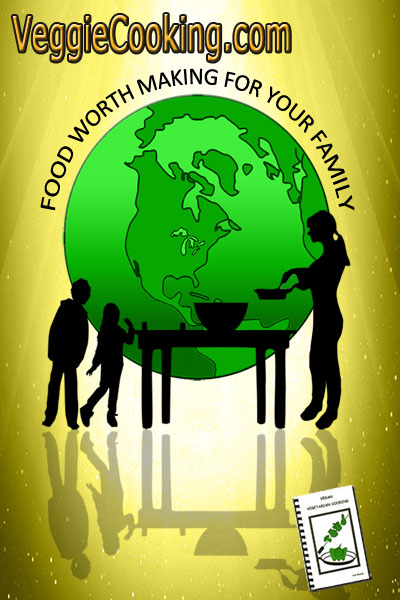 Back to Pam's NEWS ARCHIVES


Back to Pam's vegan vegetarian FUN page

Pam's vegan vegetarian cookbook, with vegan vegetarian recipes


Sources (if found on major news boards):
[AJ] - InfoWars.com, PrisonPlanet.com, or other Alex Jones-affiliated sites
[BF] - BuzzFlash.com
[DN] - DemocracyNow.org
[R] - Rense.com
[WRH] - WhatReallyHappened.com

---------------------------