Pam Rotella's Vegetarian FUN page -- News on health, nutrition, the environment, politics, and more!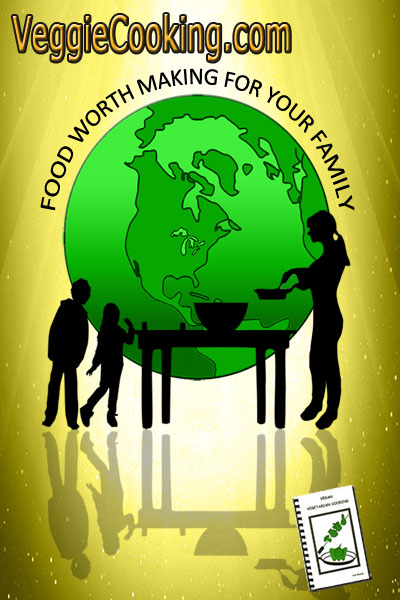 NEWS LINK ARCHIVE 2011

News from the Week of 6th to 12th of November 2011

Union busting beaten in Ohio (9 November 2011)
Ohio voters, by a landslide, decided Tuesday to repeal legislation that would have severely curtailed collective bargaining rights of the Buckeye State's 360,000 state employees.

The new law, championed by Republican Gov. John Kasich, was being rolled back by a three-to-two margin.

"Many national politicos and pundits are watching the Ohio results to see if the GOP drive to trim public unions continues or hits a wall," the Columbus Dispatch reported this week.

Democrats were jubilant.

President Obama issues a statement congratulating "the people of Ohio for standing up for workers and defeating efforts to strip away collective bargaining rights."

"Voters in Ohio sent a clear message: It's time for Republicans to end their single-minded obsession with busting unions," said Rep. George Miller, D-Calif., ranking Democrat on the House Education and Workforce Committee



Israel Deports Democracy Now! Correspondent Jihan Hafiz; Most Gaza Flotilla Activists Still Detained (8 November 2011) [DN]
JIHAN HAFIZ: There were three warships, and there were about 20 smaller gunboats, so four Zodiac boats. And these are boats that can maneuver very quickly and can disrupt--our boats were not as big as the warships, but they could disrupt us in the water, and they pushed us forcefully side to side, because the waters that day were rough, as a storm was coming. And so, they were intimidating both boats, going back and forth, surrounding them. There were four Zodiacs, four water cannon boats, as well as four regular gunboats. All of the commandos on all of these boats were heavily armed. I mean, obviously, they did not look like they were taking two very much smaller boats filled with unarmed people, with activists and civilians. It looked like they were taking on an army of a foreign country.

In any case, they followed the Irish boat, which decided to make a run for it. They went straight ahead, attempted to break away from the Israeli commandos. And at that point, two gunboat--two water cannons started to pour lots of water into the Irish boat, which flooded it, blew their sockets, and cut off all the electricity. And so, at that point, the Irish delegates I spoke to said they told the Israeli army, "We're taking on water. We're sinking. We're going to go down at sea if you continue with the water."

Our boat, on the other hand, was--they started to board our boat as soon as the Irish boat went down and they boarded that one. And as soon as they came on board, they were extremely hostile. They approached us as if they--as if we were armed. They had guns in everyone's faces, on every--pointed at everyone's heads. And I found it interesting and somewhat schizophrenic that they would say, with their guns pointed in our faces, "Don't worry. Don't worry. Sit down. Sit down. Get up. Don't worry. Move to the side. Don't worry. It will be OK." And it's hard to--it's hard to believe a soldier--you don't have his face, because all their faces are masked, black masks. It's hard to believe someone that has their gun in your face that--not to worry, everything will be OK.

At this point, they attempt to separate us. They put the men on one side and the women on the other side. As they're boarding, they taser David Heap, who was in the captain's room trying to get to the back of the boat.



Exclusive: 5,000 Haitian Cholera Victims Sue U.N. After Deadly Epidemic Kills 6,000, Sickens 450,000 (8 November 2011)
AMY GOODMAN: What has been the response to the lawsuit?

BRIAN CONCANNON: So far, there's not been a response, which is consistent with the U.N.'s practice. Democracy Now! viewers know that the U.N. has had an impunity problem almost since it's been in Haiti. MINUSTAH got to Haiti in 2004. Early in its mission, there were attacks against--there were arrests of political dissidents. There were attacks in poor neighborhoods that killed dozens of people at a time. Throughout its tenure, the U.N. has had a problem of sexual abuse. And time after time, the response has been to deny the allegations. We're hoping that this is the case that's too big to fail, that the evidence against the United Nations is so overwhelming here that the U.N. will have no choice but to finally take responsibility for its malfeasance.

AMY GOODMAN: Talk about the origins of the outbreak.

BRIAN CONCANNON: Sure. The outbreak first hit about 150 meters below a U.N. military base in an area called Mirebalais in central Haiti. And the people who have done the genetic testing find that the strain of cholera that hit that area is identical to a strain that was in Nepal, and Nepal had a cholera outbreak in the summer of 2010. Towards the end of that outbreak, Nepalese troops were transferred to Haiti. They were not adequately tested for cholera. And they were transferred to this Mirebalais base, where the sewage from the base was disposed of by dumping it in a pit. There were leaky pipes, and there were other problems that led the U.N. to conclude that there was a good chance that the sewage from that camp went right into the river called the Meye River, which is a tributary of Artibonite, which is Haiti's Mississippi River. It's the biggest river. It's used for drinking water. It's used for irrigation. And it's used for--it's used by a large percentage of Haiti's population.

Once the cholera got into that river, it first got people downriver, but then, when the people downriver started getting sick and there wasn't any effective public health response, people in the whole area panicked, and they ran to other parts of Haiti, and they brought with them the cholera disease. And so, it rapidly--rapidly spread to a large portion of Haiti's territory. And right now there are areas that are safer, but in almost every--every department of Haiti has had cholera cases. And as you mentioned, it's now the worst cholera epidemic in the world.



Military trial of al Qaeda's at-Nashiri begins (10 November 2011)
Guantanamo Bay Naval Base, Cuba -- A Saudi considered among the most senior figures in al Qaeda emerged Wednesday from nine years of secret confinement to face charges of orchestrating the deadly attack on the destroyer Cole in the start of a new round of Guantanamo Bay war crimes tribunals under a president who vowed to halt them.

Abd al-Rahim al-Nashiri did not enter a plea as he was arraigned and the court dealt with a number of procedural issues. The detainee, who was subjected to harsh interrogation techniques that his lawyers say amounted to torture, appeared engaged and occasionally smiled as he responded to questions from the judge.

The charges against al-Nashiri, 46, include murder in violation of the law of war in the 2000 suicide bombing of the Cole in Yemen, an attack that killed 17 crew members. Authorities say he took orders directly from Osama bin Laden and also set up the October 2002 bombing of the French supertanker MV Limburg, which killed one crewman, as well as a failed attack on another American warship, the guided missile destroyer The Sullivans in January 2000

He was allowed to remain unshackled, declined an offer to exchange his white prison uniform for civilian clothes in future court appearances and said he wants to keep all the members of his appointed legal team. "At this moment these lawyers are doing the right job," he told the judge.

It was a low-key start to a highly anticipated proceeding, the start of a capital case against a prisoner who was held in a series of clandestine CIA prisons where he was subjected to the simulated drowning technique known as waterboarding as well as mock executions and other forms of harsh interrogation



U.S. soldier found guilty in Afghan thrill-killings (11 November 2011)
JOINT BASE LEWIS-McCHORD, Wash. - A U.S. Army soldier accused of exhorting his bored underlings to slaughter three civilians for sport was convicted of murder, conspiracy and other charges Thursday in one of the most gruesome war crimes cases to emerge from the Afghan war. Staff Sgt. Calvin Gibbs will be eligible for parole after serving 10 years in prison.

Gibbs of Billings, Mont., was the highest-ranking of five soldiers charged in the deaths of the unarmed men during patrols in Kandahar province early last year. At his seven-day court-martial at Joint Base Lewis-McChord south of Seattle, the 26-year-old acknowledged cutting fingers off corpses and yanking out a victim's tooth to keep as war trophies, "like keeping the antlers off a deer you'd shoot."

But he insisted he wasn't involved in the first or third killings, and in the second he merely returned fire.

Prosecutors said Gibbs and his co-defendants knew the victims posed no danger but dropped weapons by their dead bodies to make them appear to have been combatants.



In Myanmar, A Wary Welcome For Signs Of Change (11 November 2011)
A few years ago, the generals approved a massive Chinese-financed dam near the headwaters of the Irrawaddy River, just upstream from where on a recent day women use the mocha-colored water to beat their clothes clean, brush their teeth and bathe.

Others, like some people farther downstream, depend on the river for transportation, fish and agriculture. During British colonial times, the Irrawaddy Delta was called the breadbasket of Southeast Asia. The new dam, opponents argued, threatened all this, but the military went ahead anyway.

Then, last month, the new president -- Thein Sein, a former general -- abruptly suspended construction, saying the dam was not "in the interests of the people." The decision angered the Chinese government, but drew rare praise from environmentalists, Western governments and the people of Myanmar

"That's a good thing because people were very, very angry, so they stop it now," says Yangon businessman Tin Win, whose name has been changed to protect his safety.



Joe Paterno Fired: Barry Switzer Says 'Everyone On That Staff Had To Have Known' (11 November 2011)
The firing of legendary Penn State football coach Joe Paterno amid the horrifying sex abuse scandal surrounding former defensive coordinator Jerry Sandusky has elicited a wide range of reactions.

Students responded by rioting in the streets in support of Paterno. Meanwhile, many outside of the university believed it was necessary to dismiss Paterno since, according to the grand jury report, he was told in 2002 of an alleged incident involving Sandusky sexually assaulting a young boy in a locker room shower and told the athletic director but not the police.

Although it remains uncertain precisely how much information Paterno and others involved had about Sandusky's alleged actions, former University of Oklahoma and Dallas Cowboys coach Barry Switzer said on Thursday that he believes this scandal goes deeper than just Paterno and athletic director Tim Curley.

"Having been in this profession a long time and knowing how close coaching staffs are, I knew that this was a secret that was kept secret," Switzer said. "Everyone on that staff had to have known, the ones that had been around a long time."



Sandusky's deviance may have affected adopted son: report (12 November 2011)
According to the grand jury presentment that outlines the 40 counts of alleged sexual abuse on minors by former Penn State football coach Jerry Sandusky, the first red flag was raised in 1998, when a university police probe ultimately yielded no charges filed against the long-time PSU defensive coordinator.

But a Patriot-News report indicates that Sandusky's alleged deviant behavior could be traced back even further, and may have involved one of his six adopted children, Matt Sandusky.

In the Patriot-News report, it reveals that Matt Sandusky's adoption file contains letters written by Matt's biological mother, Debra Long, which depict Long's concern for Matt living with the Sandusky family

Matt began living at Sandusky's State College home in 1995. The Patriot-News report says Long was only able to visit her son a half day per month.

The report also says Matt Sandusky attempted suicide a few months after moving into the Sandusky home and that a probation officer assigned to Matt Sandusky, Terry Trude, later wrote a letter to Centre County Judge David Grine stating that the probation department was concerned for Matt Sandusky's "safety and his current progress" in the Sandusky family's care. The letter stated that Debra Long had concerns about Matt's personal safety and mental stability as well. Trude requested to the judge that Matt's living situation go under review. Calls to Trude's home by the Daily News were not returned Friday



City's Homeless Count Tops 40,000 (9 November 2011)
The number of people in New York City's homeless-shelter population exceeded 40,000 last week for the first time, capping a rapid rise in homeless children and families since the spring when the city eliminated a rent subsidy program, according to a report to be released Wednesday.

The report by the Coalition for the Homeless, an advocacy group, comes as Mayor Michael Bloomberg's administration faces renewed scrutiny for policies on homelessness that critics say have failed.

The City Council is slated Wednesday to hold a hearing on a new shelter-eligibility policy for single adults that Speaker Christine Quinn has denounced as "cruel" and "irresponsible."

"We are at a historic crisis of homelessness in the city," said Patrick Markee, senior policy analyst at the Coalition for the Homeless. "The numbers continue to rise and it is clear evidence of the failures of Mayor Bloomberg's approach to this problem."



Legendary Folk Duo Crosby & Nash on Soundtracking Movements from the 1960s to Occupy Wall Street (10 November 2011)
AMY GOODMAN: We put out on Facebook and Twitter that you guys were coming, and lots of people emailed us--

DAVID CROSBY: Oh, boy.

AMY GOODMAN: --tweeted us questions, posted them on Facebook. Leigh Kerr wrote in, asking, "How do today's demonstrations feel different from the demonstrations of the 1960s?"

GRAHAM NASH: They don't, to me.

DAVID CROSBY: Didn't, to me.

GRAHAM NASH: They're actually the same, same as Selma, same as women's rights, same as--

DAVID CROSBY: Same kind of emotions, same kind of pride.

JUAN GONZALEZ: Except now they don't have mimeograph machines. They have--

GRAHAM NASH: I know, but they have the internet.

JUAN GONZALEZ: --computers and phones.

DAVID CROSBY: Well, it's much faster.



Shooting Outside Frank Ogawa Plaza During Occupy Oakland Event (10 November 2011)
A man was shot outside the Occupy encampment by Oakland City Hall Thursday evening, witnesses said. He did not survive.

Sources on the scene said four to six shots were fired outside the 12th Street BART station at the intersection of 14th Street and Broadway by Frank Ogawa Plaza, which has served as the epicenter of Occupy Oakland since the group formed more than a month ago. The victim was given CPR by Oakland firefighters before an ambulance drove him away.

Members of Occupy Oakland remained adamant that the incident was unrelated to their movement. "This was not an internal incident," 35-year-old Shake Anderson told the San Francisco Chronicle. "What happened was the result of neighborhood violence. Don't forget, we're in downtown Oakland."

Interim Oakland Police Chief Howard Jordan confirmed the victim's death during a press conference, explaining that the a fight transpired between two groups of African American males, during which one pulled out a gun and fired several rounds into the crowd. Protesters interrupted his speech several times, shouting, "Turn the lights on!"

Occupy Oakland's official Twitter account expressed condolences while also distancing itself from the shooting. "This was unrelated to the occupation. Please keep this man in your thoughts," one tweet read.

According to the Bay Citizen, ABC7 News cameraman Randy Davis sustained injuries during the chaotic aftermath, but remained on the scene to continue filming.



Nearly 29% of mortgaged homes underwater, report finds (8 November 2011)
A whopping 28.6 percent of homeowners with mortgages owe more on their loans than their homes could sell for, according to quarterly data released Tuesday by Zillow, a real estate website. That's up from 26.8 percent in the second quarter. Home values declined only 0.2 percent from the second quarter but were down 4.4 percent year over year.

The rising percentage of homes with "negative equity" or "underwater" status is due largely to how long the foreclosure sale process takes rather than home value fluctuations, said Zillow chief economist Stan Humphries. Prior to the "robo-signing" scandal around foreclosures that came to light in 2010, the negative equity rate hovered in the 21 to 23 percent range, but has been in the 26 to 28 range since due to added delays in foreclosure sales. While the rate of foreclosures is dropping, the time required for foreclosures to sell has lengthened.

"We're in uncharted waters," Humphries said in an interview. "More than one in four homes underwater and about 9 percent unemployment is a recipe for more foreclosures."

Homes with underwater status are often considered risks for future foreclosure, since owners could have trouble refinancing or selling and may opt for a foreclosure via "strategic default" if they feel they will never regain their lost equity.



D.E.A. Squads Extend Reach of Drug War (6 November 2011)
Late on a moonless night last March, a plane smuggling nearly half a ton of cocaine touched down at a remote airstrip in Honduras. A heavily armed ground crew was waiting for it -- as were Honduran security forces. After a 20-minute firefight, a Honduran officer was wounded and two drug traffickers lay dead.

Several news outlets briefly reported the episode, mentioning that a Honduran official said the United States Drug Enforcement Administration had provided support. But none of the reports included a striking detail: that support consisted of an elite detachment of military-trained D.E.A. special agents who joined in the shootout, according to a person familiar with the episode.

The D.E.A. now has five commando-style squads it has been quietly deploying for the past several years to Western Hemisphere nations -- including Haiti, Honduras, the Dominican Republic, Guatemala and Belize -- that are battling drug cartels, according to documents and interviews with law enforcement officials.

The program -- called FAST, for Foreign-deployed Advisory Support Team -- was created during the George W. Bush administration to investigate Taliban-linked drug traffickers in Afghanistan. Beginning in 2008 and continuing under President Obama, it has expanded far beyond the war zone.

PAM COMMENTARY: Didn't Gary Webb mention a drug-trafficking Honduran airport in his book "Dark Alliance"? So, we're to believe that George Duh-b-ya Bush's drug squad is really going to fight the drug-trafficking Iran-Contra infrastructure created under his father?



Sarkozy and Obama's Netanyahu gaffe broadcast via microphones (8 November 2011)
The French president, Nicolas Sarkozy, described the Israeli prime minister, Binyamin Netanyahu, as a "liar" in a private exchange with Barack Obama at last week's G20 summit in Cannes that was inadvertently broadcast to journalists.

"I cannot stand him. He's a liar," Sarkozy told Obama. The US president responded by saying: "You're fed up with him? I have to deal with him every day."

Neither leader apparently realised that microphones that had been attached for a press conference had already been switched on, allowing journalists waiting for a press conference to hear the conversation.

The exchange was first reported on the French website Arrêt Sur Images, and was later confirmed by a Reuters reporter who also heard the remarks.

PAM COMMENTARY: At least they're honest to each other.

Although the remarks were intended to be private, Netanyahu should step down after this. It proves that he lacks the respect to deal with his superpower "friends" in good faith. It seems unfair, but Sarkozy's complaint is easily verified by anyone who pays attention to the news, and therefore justified.



Poverty ensnares record 49.1M Americans as new census measure counts medical, other expenses (7 November 2011)
A record number of Americans -- 49.1 million -- are poor, based on a new census measure that for the first time takes into account rising medical costs and other expenses.

The numbers released Monday are part of a first-ever supplemental poverty measure aimed at providing a fuller picture of poverty. Although considered experimental, they promise to stir fresh debate over Social Security, Medicare and programs to help the poor as a congressional supercommittee nears a Nov. 23 deadline to make more than $1 trillion in cuts to the federal budget.

Based on the revised formula, the number of poor people exceeds the record 46.2 million, or 15.1 percent, that was officially reported in September.

Broken down by group, Americans 65 or older sustained the largest increases in poverty under the revised formula -- nearly doubling to 15.9 percent, or 1 in 6 -- because of medical expenses that are not accounted for in the official rate. Those include rising Medicare premiums, deductibles and expenses for prescription drugs.

"As seniors choose between food and medicine, some lawmakers are threatening lifeline programs that provide a boost to those in poverty or a safety net to those grasping at the middle class," said Jo Ann Jenkins, president of AARP Foundation, which represents the needs of older Americans. "With nearly 16 percent of seniors already living in poverty, our country cannot afford to slide further backward."

Working-age adults ages 18-64 saw increases in poverty -- from 13.7 percent to 15.2 percent -- due mostly to commuting and child care costs.



Seniors Join Occupy Chicago, Protest Cuts To Medicare, Social Security (7 November 2011)
More than 1,000 senior citizens and their supporters marched from Chicago's Federal Plaza to the intersection of Jackson and Clark Street Monday morning to protest proposed cuts to Medicare, Medicaid, Social Security and Housing and Urban Development (HUD). At the intersection, more than 40 protesters, 15 of them seniors affiliated with the Jane Addams Senior Caucus, stood or sat in the street, arms linked, blocking traffic.

Amid chants demanding that the cuts be forestalled -- with suggestions for alternatives, including tax hikes -- 43 demonstrators were escorted from the intersection (see video, above) by police and issued citations for pedestrian failure to "exercise due care," or for blocking traffic. Those cited included four protesters using assisted mobility devices and at least one centenarian.

Judy Moses said she was glad to receive the citation--her second in her quest to maintain funding for programs that benefit seniors, following an arrest for blocking traffic in December at a similar protest.

"When I was younger, I never did protests," she said. "I was a silent majority. Now, I'm ready to make noise."

Before the traffic-stopping demonstration, an estimated 1,500 people turned out for a rally at Federal Plaza, where community members and activists spelled out the damage that individuals, and the greater Chicago community, stand to bear if funding is cut from welfare programs that benefit seniors. After decades of payments into social security with the expectation of returns, Chicago's senior citizens expressed shock that the federal support they rely on could be reduced.

"We paid into these programs," Patricia Kerz, pictured below, said. "We don't want them tinkering with our investments."



10,000 Surround White House to Protest Keystone XL Tar Sands Oil Pipeline (7 November 2011)
BILL McKIBBEN: Well, Amy, yesterday was a gorgeous day in Washington. It was a gorgeous day in the weather, but it was even more beautiful, the sort of spirit outside the White House. We'd thought maybe we could get enough people to ring the White House, something that hadn't been done apparently since the 1960s, according to some of the veteran activists on hand. But we were a little worried that there'd be enough, because even three months ago, no one in this country really knew very much about this pipeline, except in Nebraska. As it turns out, people poured in from across the Eastern seaboard and as far west as Chicago. We surrounded the White House three, four and five deep. It was a beautiful, beautiful sight.

And it really underlined that this has become not only the biggest environmental flash point in many, many years, but maybe the issue in recent times in the Obama administration when he's been most directly confronted by people in the street. In this case, people willing, hopeful, almost dying for him to be the Barack Obama of 2008. Every banner that people carried yesterday had quotes from that wonderful rhetoric of that election: "Time to end the tyranny of oil," "In my administration, the rise of the oceans will begin to slow." We're looking for some kind of glimmer, some kind of echo, of that Barack Obama to re-emerge and do the right thing on this pipeline.

JUAN GONZALEZ: Well, Bill, the administration has already taken about three years, and now there's this report in the L.A. Times that it may postpone a decision for another year. Your sense of--clearly this is the impact of this movement, but do you consider, if they do decide to postpone this, a victory of sorts?

BILL McKIBBEN: So, the best case is, Barack Obama says, "You know what? This thing is a bad idea. My foremost climatologist, Jim Hansen at NASA, says that if we tap the tar sands heavily, it's game over for the climate. That should be enough." But if he also says, or instead says, "It's very clear that this process has been completely flawed and that the environmental review that the State Department conducted was a joke, and so we're sending it back to square one for a fresh, independent review," well, I think there's no way this pipeline proposal would ever survive that.

One of the things we've discovered as this has become a real issue in the course of this fall is how corrupt and warped that process was. If you want a poster child for Occupy Wall Street, check this out. TransCanada was allowed to pick the company that would review it. The company that they picked, a company called Entrix, if you did deep investigative reporting, i.e. if you clicked on their website, you would immediately find out that one of Entrix's major clients was TransCanada itself. It's no wonder, I guess, then, that this, quote-unquote, "environmental review" decided that a 1,700-mile pipeline to the second-largest pool of carbon on earth would have no environmental impact. It's an utter joke. And it's--you know, if only for purposes of the process, it would be a good thing to send it back. The best thing would simply be to say, "This is a bad idea all around. Let's get on with the work of converting our economy to renewable energy and producing the kind of jobs that that would create."



Occupy Oakland: second Iraq war veteran injured after police clashes (4 November 2011)
A second Iraq war veteran has suffered serious injuries after clashes between police and Occupy movement protesters in Oakland.

Kayvan Sabehgi, who served in Iraq and Afghanistan, is in intensive care with a lacerated spleen. He says he was beaten by police close to the Occupy Oakland camp, but despite suffering agonising pain, did not reach hospital until 18 hours later.

Sabehgi, 32, is the second Iraq war veteran to be hospitalised following involvement in Oakland protests. Another protester, Scott Olsen, suffered a fractured skull on 25 October.

On Wednesday night, police used teargas and non-lethal projectiles to drive back protesters following an attempt by the Occupy supporters to shut down the city of Oakland.

Sabehgi told the Guardian from hospital he was walking alone along 14th Street in central Oakland -- away from the main area of clashes -- when he was injured.

"There was a group of police in front of me," he told the Guardian from his hospital bed. "They told me to move, but I was like: 'Move to where?' There was nowhere to move.



U.S. "Underwater" Homeowners Increase to 28.6%, Zillow Reports (8 November 2011)
The number of U.S. homeowners who owe more than their properties are worth climbed in the third quarter as lenders repossessed fewer houses, Zillow Inc. said.

The share of borrowers with negative equity rose to 28.6 percent, up from 26.8 percent in the second quarter and 23.2 percent a year earlier, the real estate data provider said today. Last quarter's portion was the biggest since Seattle- based Zillow began tracking the measure in the first quarter of 2009, when 22.3 percent of households were underwater.

The number increased because fewer delinquent properties are being taken over by banks, said Stan Humphries, Zillow's chief economist. Banks have slowed the pace of seizures as they negotiate with state attorneys general probing the mishandling of foreclosure documents.

"We still have very high negative equity rates," Humphries said in an e-mail. "That's putting extreme pressure on households because temporary job losses translate into foreclosures at much higher rates when the household is in negative equity."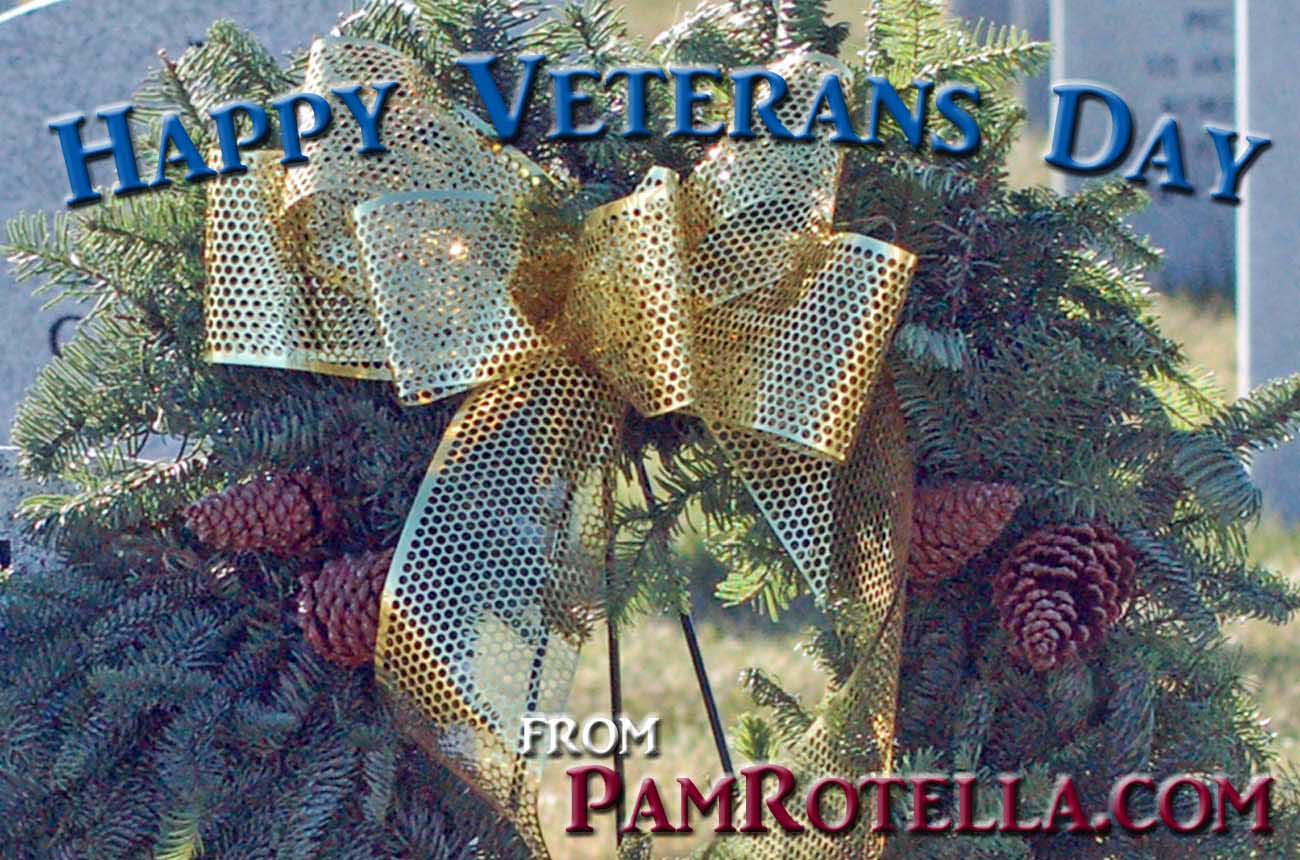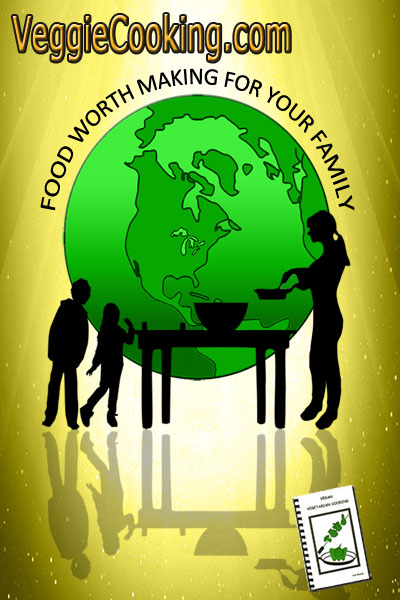 Back to Pam's NEWS ARCHIVES


Back to Pam's vegan vegetarian FUN page

Pam's vegan vegetarian cookbook, with vegan vegetarian recipes


Sources (if found on major news boards):
[AJ] - InfoWars.com, PrisonPlanet.com, or other Alex Jones-affiliated sites
[BF] - BuzzFlash.com
[DN] - DemocracyNow.org
[R] - Rense.com
[WRH] - WhatReallyHappened.com

---------------------------