Pam Rotella's Vegetarian FUN page -- News on health, nutrition, the environment, politics, and more!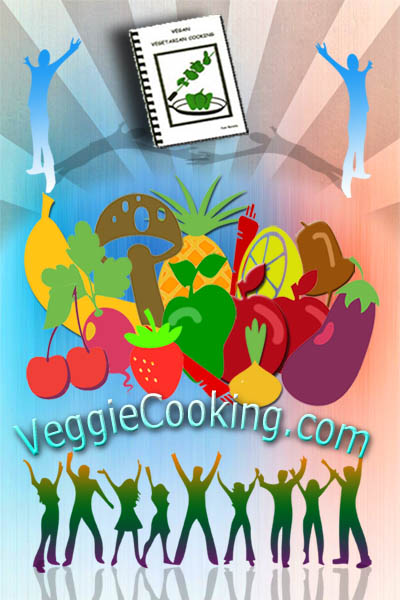 NEWS LINK ARCHIVE 2011

News from the Week of 4th to 10th of December 2011

Life choices dwarf pollutants in breast cancer risk, report finds (7 December 2011)
Instead, the team of toxicologists, epidemiologists and clinical cancer experts focused on the immediate role that women's decisions about diet, exercise, medical care and prescription drugs may have on their risk of developing breast cancer. Although such influences may not fit popular notions of disease-causing environmental factors, the panel defined "environment" in the broadest possible sense, including all the factors other than genes that shape a woman's health prospects.

Despite many women's fears of environmental culprits over which they have little control, research linking breast cancer risk to the factors highlighted in the report is far stronger, said breast cancer specialist Dr. Patricia Ganz, who conducts research and clinical work at UCLA's Jonsson Comprehensive Cancer Center and was not an author of the report.

"Everyone thinks there's an easy fix, that there was something they put in the drinking water" that can be removed to prevent breast cancer, Ganz said. But the truth about cancer prevention, she said, "is closer to home. ? This would be exactly the way I would counsel my patients."

The report, 20 months in the making, acknowledges there are many unknowns. It calls on the Food and Drug Administration to require better proof from drug makers, before and after market approval, that their products do not increase women's risk of breast cancer.



Skywatchers enjoy lunar eclipse (10 December 2011)
Skywatchers have been enjoying the last total lunar eclipse until 2014.

The spectacle, which occurs when the earth casts its shadow over the Moon, has been watched from Australia, Asia and North America.

At some points, indirect sunlight still illuminated the Moon, turning it a dramatic shade of red.

The shadow started to fall at 11:33 GMT and ended after 17:30 GMT. The moon was totally eclipsed for 51 minutes eight seconds.



Zimbabwe media activists to remain in jail (9 December 2011)
HARARE, Zimbabwe -- Lawyers say three Zimbabwean media monitors will remain in jail for a second week after state prosecutors defied an order to free them on bail.

Defense attorney Kossam Ncube says the three were granted $50 bail by a court in the western town of Gwanda on Friday, but prosecutors invoked a draconian clause in the nation's criminal laws that suspends bail for seven days to allow them to appeal the order.

The monitors, who campaign for free expression in the media, were arrested Monday on accusations of holding an unauthorized political gathering. Their independent media group says they convened a civic education meeting on media and electoral freedoms that was not illegal.

Amnesty International had declared the three "prisoners of conscience" and demanded their immediate release.



Virginia Tech 2011 shooter identified as Radford University student Ross Ashley (10 December 2011)
BLACKSBURG -- Police are trying to determine why a 22-year-old part-time Radford University student fatally shot a police officer on the campus of nearby Virginia Tech on Thursday afternoon, and then turned the gun on himself.

The gunman, identified by police late Friday as Ross Truett Ashley, of Spotsylvania County, had no apparent connection to Tech Police Officer Deriek W. Crouse, 39, who was slain as he sat in his cruiser, police said. A day earlier, authorities said, Ashley is suspected of walking into a real estate office in Radford with a gun, demanding car keys and stealing a white Mercedes SUV. That car was found Thursday on Virginia Tech's campus.

Radford University officials said in a statement that Ashley was enrolled part-time as a business management major, but declined further comment.

Exactly what led to the string of violence remains unclear, but police have said they think Ashley acted alone. They are working to piece together his movements in the hours before the shooting, which occurred just after noon Thursday in the university's coliseum parking lot. Crouse had just pulled over a driver in an unrelated incident.



Police sweep through Occupy Boston camp, arresting dozens; no injuries reported (10 December 2011)
Hundreds of Boston police officers swooped down on the Occupy Boston encampment early this morning, arresting dozens of protesters and tearing down tents, bringing an end to the 10-week rally against economic inequality, the longest continual Occupy demonstration in the country.

At least 46 protesters were arrested in the lightning-swift operation, which was over in less than an hour. The vast majority are facing trespassing charges, Boston police spokeswoman Elaine Driscoll said.

"They wanted to get arrested. It went very well, and we're very happy with this operation," said Superintendent William Evans.

An armada of police vans and prisoner transport vehicles appeared on Atlantic Avenue, along the edge of the Dewey Square encampment, just before 5 a.m. Police quickly swarmed the area, many equipped with plastic handcuffs.

PAM COMMENTARY: So much for Boston's Police Commissioner being "the best."

If you scroll down, there's an aerial photo of the raid, although it's too small to see much.



Motive is a mystery in Virginia Tech murder-suicide (10 December 2011)
Ashley's motive has eluded investigators.

"That's very much the fundamental part of the investigation right now, determining for what reason this man approached Officer Crouse and took his life," Geller said at a news conference.

Authorities have ruled out any history between the two men, and the gunman was not a current or former student at Virginia Tech. The male driver pulled over by Crouse is a Virginia Tech student, and he is cooperating with police and has no connection to the shooter, Geller said.

The day before the shooting, Ashley stole a Mercedes-Benz sport utility vehicle at gunpoint from a real estate office in Radford, the Virginia State Police said. The vehicle was found on the Virginia Tech campus Thursday.

Officials, emphasizing that they are still in the midst of their investigation, stopped short of calling the shooting a random attack.

PAM COMMENTARY: I hope this wasn't one of those "I'm gonna be a famous jerk" things.



Scientists kick off debate over barefoot running (10 December 2011)
In a series of analyses, they found that even on hard surfaces, barefoot runners who fore-foot strike generate smaller "collision forces" -- less impact -- than rear-foot strikers in shoes. Barefoot runners also had a springier step and used their calf and foot muscles more efficiently.

Lieberman, who spoke at the conference after an early-morning barefoot run along the banks of London's Thames, is keen to stress that the scientific evidence on whether barefoot running is better in terms of injuries is still very unclear.

"A lot of people are arguing on the basis of passion, anecdote, emotion or financial gain -- but what's quite true is there are no good data saying whether it's better for you or worse for you," he said.

Having said that, he has already voted with his feet.



Gingrich: Palestinians an 'invented' people (9 December 2011)
Republican presidential hopeful Newt Gingrich is telling a Jewish cable channel that Palestinians are an "invented" people and that they are really Arabs who chose not to live elsewhere.

The Jewish Channel on Friday released excerpts of an interview in which the former House speaker says there was no Palestine as a state and that the residents there were part of the Ottoman Empire before the creation of the state of Israel.

Gingrich says Palestinians were historically part of the Arab community and that they had a chance to go many places.

Gingrich says the peace process between Israel and the Palestinians has been, quote, "delusional." He says President Barack Obama's effort to treat the Palestinians the same as the Israelis is actually, as he puts it, "favoring the terrorists."

PAM COMMENTARY: And I suppose Gingrich thinks all Native Americans should "return" to Mexico and Canada.



Slain Virginia Tech officer remembered as a 'natural' on the job, devoted dad at home (10 December 2011)
Crouse took his son on motorcycle rides and to his first concert, a Metallica show. They played video games, such as Madden football, watched Pittsburgh Steelers games, and traveled to Pittsburgh to see a game once.

Crouse cracked up everyone around him, especially with impressions of Ross Perot, Scooby-Doo and the Looney Toons' Marvin the Martian.

Dustin often came to Christiansburg, where Crouse lived with his second wife, Tina, and his four stepsons.

Crouse remained an Army reservist, and served in Iraq. When he came home, he pursued law enforcement at the Cardinal Criminal Justice Academy in Salem, and landed jobs first at the New River Valley Regional Jail and then as a correctional officer with the Montgomery County Sheriff's Office in February 2007.



Supreme Court temporarily blocks Texas redistricting over racial discrimination concerns (9 December 2011)
The three federal judges in San Antoniohad to create interim redistricting plans for the 2012 election because the maps passed by Legislature aren't legally enforceable until a federal court in Washington, D.C., certifies the proposals don't disenfranchise minority voters.

Abbott told the Supreme Court that the San Antonio judges' maps were "judicial activism at its worst," and argued that the lower court had gone too far with its maps because courts have not explicitly ruled that the state's maps were illegal.

However, lawyers with the U.S. Justice Department wrote in a key filing that they believed the Legislature's congressional and Texas House maps were drawn with the intent to discriminate.

The judicial panels in Washington and San Antonio -- both comprised of two Republican appointees and one Democratic appointee -- have signaled their discomfort with the Legislature's redistricting plans.

In a pretrial order, the Washington judges said they believed the state used an improper standard to determine whether the Legislature's maps would disenfranchise minority voters.



Va. Tech shooter changed clothes to evade detection (9 December 2011)
Ms. Geller confirmed that the shooter was not a Virginia Tech student.

She said the suspect was seen holding the gun on surveillance footage from the dashboard camera in Officer Deriek W. Crouse's patrol car. The shooter is believed to have fatally shot Officer Crouse at about 12:15 p.m. Thursday as he sat in his car in the course of a routine and unrelated traffic stop. Police said the shooter approached on foot, and the occupant of the car was not involved in the shooting.

After the shooting, the man changed the clothes he was wearing at the time of the shooting. The clothes seen in the surveillance footage were later recovered from a backpack found nearby the man's body.

At 1 p.m. Thursday, an officer in a patrol car driving down rows in a parking lot about a half mile from the shooting saw a suspicious man. He radioed in the sighting and briefly lost sight of the man. When he saw the man again, the man was dead from a self-inflicted gunshot wound. The gun was found nearby.

Police said there was a "likelihood" the shooting suspect was connected to reports of a stolen car about 20 miles from campus Wednesday in Radford, Va., fueling speculation that he had targeted Officer Crouse.

PAM COMMENTARY: This was the news link with the most detail so far about today's press conference, including the possible connection to a stolen car, and the shooter having changed clothes.



Is this the "stolen car from Radford" used in the Virginia Tech shooting? (7 December 2011)
Radford, VA - Radford police are warning residents about a man they say is armed and dangerous and on the loose in a stolen car.

Police say an armed man walked into Gilbert Real Estate on Calhoun Street and demanded the keys to a staff member's car.

Police describe the man as a college-aged white man wearing dark clothes and a dark colored baseball cap.

He took a white Mercedes SUV with Virginia tag KLF6778 that looks similar to the picture attached.

If you see the car, or know anything about this incident, call Radford City Police Department at 540-731-3627.



Study shows rats nice, not naughty (8 December 2011)
New experiments show rats demonstrating compassion and helping other rodents. It is a trait some scientists thought was reserved only for humans and higher primates.

And it is certainly not the sneaky, selfish rap that goes with calling someone a dirty rat.

In repeated tests, rats freed another trapped rat in their cage, even when yummy chocolate served as a tempting distraction. Twenty-three of the 30 rats opened the trap by pushing in a door. The rats could have gobbled the chocolate before freeing their partners, but often didn't, choosing to help and share the goodies.

"Basically they told us (freeing another rat) is as important as eating chocolate," said study author Peggy Mason of the University of Chicago. "That's a very striking thing."



Experts warn against eating raw cookie dough (9 December 2011)
For years, concerns about raw dough have centred on the idea that raw eggs could contain bacteria such as salmonella. In this case, though, investigators were looking into a different bacteria -- Shiga toxin-producing Escherichia coli, or STEC.

The outbreak didn't affect Canada, but 77 patients were identified in 30 states, and 35 people were admitted to hospital. Ground beef and leafy greens are usually seen as likely culprits, but the evidence didn't point in that direction, Neil said.

"Because of that, we kind of scratched our heads and tried to think about what other things could be causing this outbreak, and so we ended up doing these open-ended interviews," Neil said.

Cookie dough came up in discussions with five patients. "And so we asked more cases about cookie dough and started focusing on cookie dough and lo and behold, a lot of people ate raw pre-packaged commercial cookie dough and a lot of them were naming a specific company," she said.



Fracking may be causing groundwater pollution, says EPA report (7 December 2011)
The US Environmental Protection Agency announced Thursday for the first time that fracking -- a controversial method of improving the productivity of oil and gas wells -- may be to blame for causing groundwater pollution.

The draft finding could have significant implications while states try to determine how to regulate the process. Environmentalists characterized the report as a significant development though it met immediate criticism from the oil and gas industry and a US senator.

The practice is called hydraulic fracturing and involves pumping pressurised water, sand and chemicals underground to open fissures and improve the flow of oil or gas to the surface.

The EPA found that compounds likely associated with fracking chemicals had been detected in the groundwater beneath Pavillion, a small community in central Wyoming where residents say their well water reeks of chemicals. Health officials last year advised them not to drink their water after the EPA found low levels hydrocarbons in their wells.



On Campuses, the Income Gap Widens at the Top (9 December 2011)
Within the world of private higher education, there are a handful of college presidents who earn considerably more than professors on their campuses, or gobble up a notable share of their institutions' budgetary pie, a Chronicle analysis has found. There are also significant pay gaps among presidents, 36 of whom earned more than $1-million in 2009.

A typical private-college leader made 3.7 times as much as the average full professor on his or her campus in 2009, but six presidents reviewed by The Chronicle made more than 10 times as much as their faculty colleagues, according to national faculty-salary data and the most-recent available federal-tax filings. While most colleges spent less than $5 on presidential pay for every $1,000 of their budgets, 14 of the institutions The Chronicle reviewed spent two times that.

The question of how much is too much money for a college leader has particular resonance at a time when the national conversation is increasingly focused on the haves and the have-nots. Looking at what college leaders earn relative to their faculty counterparts and the size of their campus budgets, as The Chronicle has for the first time in this year's survey, helps identify outliers whose take-home pay appears disproportionately high.

Included in The Chronicle's overall analysis are 519 private-college presidents whose institutional budgets exceed $50-million. Among that cohort, the median total compensation was $385,909 for 2009, a 2.2-percent increase over 2008.



Noriega, 'old and tired,' heads back to Panama cell (8 December 2011)
MEXICO CITY -- Twenty-two years after American GIs invaded Panama and spirited away dictator Manuel Noriega, the former strongman will return on Sunday to a jail cell in his homeland.

Jitters over his arrival rippled through Panama, where Noriega, now 77 and ailing, still has allies who fear the secrets that he may reveal.

Noriega spent 20 years in a Miami prison on drug charges after the 1989 U.S. invasion of Panama, and then was sent to France on charges he had laundered $3 million for the Medellin cocaine cartel. France has cleared Noriega's return for Sunday.

Noriega faces at least two 20-year jail terms in Panama for the disappearance of political opponents during his 1983-1989 rule. But his future remains uncertain. Panama allows convicts who are 70 years and older to serve their sentences under house arrest.



Ford to recall Fusion, Milan sedans because wheels could fall off (8 December 2011)
Ford is recalling more than 128,000 Ford Fusion and Mercury Milan sedans from the 2010 and 2011 model years because the wheels can fall off the cars.

The recall affects only cars with 17-inch steel wheels built from April 1, 2009 through April 30, 2009, and from Dec. 1, 2009 through Nov. 13, 2010.

Federal regulators say that bolts holding the wheels on can fracture, causing a vibration. If the vibration is ignored, the wheels can separate from the car.

Ford says it's not aware of any crashes or injuries caused by the problem.

Dealers will replace the lug nuts on all four wheels and check the rear disc brake surface. The recall is expected to begin around Jan. 24.



Officials: Gunman found dead after killing Va. Tech officer (9 December 2011)
A routine traffic stop at Virginia Tech turned violent Thursday, leaving a university patrol officer and his assailant dead and the campus on lockdown, a scenario reminiscent of the 2007 massacre that claimed 33 lives and redefined how universities respond to emergencies.

The mayhem began about 12:15 p.m., when a Virginia Tech patrol officer, 39-year-old Deriek W. Crouse of Christiansburg, stopped a driver at the university's Coliseum parking lot. Someone, not the person who was pulled over, walked up to the officer and shot him. The shooter then ran.

Crouse's body was found in a sprawling parking lot near the Virginia Tech stadium. The gunman's body, along with a weapon, was found in another parking lot nearby, law enforcement and government officials said. Authorities say they think he killed himself as police closed in. They would not say whether he was a student.

At a news conference late Thursday, state police said the man found dead in the other parking lot was spotted with a weapon by a camera installed in the police officer's vehicle. The person could be seen holding a gun, they wrote in a news release this morning.

Ballistics tests officially have linked the two killings to the same gun, but the news release did not give any other specific details about the weapon. A black backpack found late Thursday afternoon by Blacksburg Police had been discarded at the Greenhouses on the campus. It contained clothing similar to that worn by the person in the video.



Unsilenced: How this mother fought to protect her daughter... and yours. (7 December 2011)
"They report to the school administration," says Russell of campus cops, "and the administrations have a vested interest in keeping crime stats low in order to attract the best new students."

Statistics from the Virginia Crime Commission show that of 28 sexual assaults reported to campus police in 2010, not one resulted in an arrest.

"I'd tell women who've been raped to go straight to local authorities and stay away from campus police," says Kathryn. "Those numbers tell the story."

Last February, the bill was passed over by the Militia, Police and Public Safety committee and sent to the Virginia Crime Commission for review. That review took place at hearings this fall, when victims and police representatives offered their testimony.

"We very strongly feel that this bill should pass and be applied nationally," says Gil Harrington, mother of Morgan Harrington, who disappeared after attending a Metallica concert in October 2009 and whose remains were found on an Albemarle County farm three months later. In addition to avoiding any conflict of interest, Harrington says, local police departments have access to greater resources necessary for fully investigating felony crimes.



Occupy Boston protesters get visit from Police Commissioner Edward Davis; some praise police restraint (9 December 2011)
Boston Police Commissioner Edward F. Davis visited the scene at 8 a.m. Some of the protesters applauded the muted police response to the encampment during the past 24 hours.

In contrast to other cities where police forcibly ended encampments, Boston police did not make any mass arrests after a midnight deadline passed early today, nor did they move to forcibly evict the Occupy Boston protesters.

Nonetheless, 10 police officers remained on scene.

"Your guys were the best last night,'' Philip O'Connell, 44, a carpenter from Amherst who has lived in Dewey Square since the third day of the protest, told Davis.

The commissioner declined to say whether the city would ramp up the pressure against the remaining protesters.



Commissioners ask Occupy Missoula to leave courthouse lawn (8 December 2011)
Missoula County is asking Occupy Missoula to fold up its tents on the courthouse lawn.

Two months to the day since the occupation began with a march from Caras Park, commissioners on Thursday sent a letter to Occupy Missoula participants requesting they remove their camp .

The county said it wants a response by Monday, the day after the protesters' next general assembly at Union Hall.

"If they want to go every day and have a protest on the courthouse lawn, we think that's a legitimate use of free speech and assembly," said Dale Bickell, the county's chief administrative officer. "Having 24/7 occupancy, where it's putting our staff into a position of having to clean up after them - you know, maybe not."

Those cleaning efforts have led to "increased exposure of county staff to pathogens," the commissioners' letter said. The county has fielded dozens of complaints about the occupation of the courthouse lawn from citizens, and county employees have spent "countless hours" monitoring and communicating with the oft-changing faces of the protest movement.



Western U.S. states to see unusual total lunar eclipse early Saturday morning (9 December 2011)
While the East Coast misses out, residents in central and western states will catch a unique total lunar eclipse Saturday morning. Where visible, the final lunar eclipse of 2011 promises to be eye-catching.

The eclipse will officially begin at 3:30 a.m. Pacific Standard Time (PST), but not until 4:45 a.m. PST will Earth's umbral shadow start darkening the moon's edges. Total eclipse is set to begin at 6:06 a.m., and last for 51 minutes.

Sky watchers in Northern California and the Pacific Northwest will see the fully eclipsed moon emerge from Earth's shadow just before sunrise. Assuming clear conditions, the eclipsed moon will appear impressively large and low in the sky. Over the Rocky Mountains and northern Plains, the full moon will still be entirely in Earth's shadow as it sets along the northwestern horizon. Farther east, from the Ohio Valley into the Southern Plains, observers will see the partially eclipsed moon set before it reaches totality.

For western North America, Saturday's lunar eclipse will offer a rare visual phenomenon in which the rising sun and fully eclipsed moon can be seen at the same time. By definition, a lunar eclipse occurs when the sun and moon are 180 degrees apart, with Earth moving between them to form a straight line. This suggests that observers should be unable to see both the sun and moon during a full lunar eclipse. However, atmospheric refraction -- an optical illusion that causes celestial objects to appear higher in the sky than they really are -- will allow some locations to see the eclipsed moon and rising sun simultaneously.



There's a large lunar eclipse coming bright and early Saturday (9 December 2011)
If the cloud cover allows, a total eclipse of the moon will be visible Saturday morning, as the Earth lines up directly between the moon and the sun.

The action starts shortly before 5 a.m. Seattle time, when "the Earth's shadow will start to take a bite out of the full moon," said NASA astronomer Tony Phillips.

By just after 6 a.m., the Earth's shadow will completely cover the moon, just as the moon is setting in the west.

It won't blot out the moon entirely. Instead, the moon will take on a reddish or copper color, caused by the sun's rays being bent and deflected by dust particles in the Earth's atmosphere.



Lead From Old U.S. Batteries Sent to Mexico Raises Risks (8 December 2011)
NAUCALPAN DE JU?EZ, Mexico -- The spent batteries Americans turn in for recycling are increasingly being sent to Mexico, where their lead is often extracted by crude methods that are illegal in the United States, exposing plant workers and local residents to dangerous levels of a toxic metal.

The rising flow of batteries is a result of strict new Environmental Protection Agency standards on lead pollution, which make domestic recycling more difficult and expensive, but do not prohibit companies from exporting the work and the danger to countries where standards are low and enforcement is lax.

Mexican environmental officials acknowledge that they lack the money, manpower and technical capacity to police a fast-growing industry now operating in many parts of the country, often in dilapidated neighborhoods like the one here, 30 miles northwest of Mexico City.

Batteries are imported through official channels or smuggled in to satisfy a growing demand for lead, once cheap and readily available but now in short global supply. Lead batteries are crucial to cellphone networks, solar power arrays and the exploding Chinese car market, and the demand for lead has increased as much as tenfold in a decade.



UPDATE: Police say Virginia Tech shooter is dead (8 December 2011)
BLACKSBURG, Va. (AP) -- A gunman walked into a parking lot and killed a Virginia Tech police officer who was conducting a traffic stop on campus Thursday, state police said.

Sgt. Robert Carpentieri said it appeared that the shooter was not in the car that had been pulled over. The sergeant said another officer later spotted a second person in a different parking lot who was alive at the time. That person, a white man, later died of a gunshot wound.

Police would not say during a Thursday afternoon news conference whether the second dead person was the gunman who killed the officer. However, a law enforcement official who had knowledge of the case and spoke on condition of anonymity told The Associated Press that the gunman was believed to be dead.

Virginia Tech officials said on the school's website that a weapon was recovered near the second body found on campus. School officials also said there was no longer an active threat Thursday afternoon and that normal activities could resume.

Investigators were interviewing the person who was pulled over Thursday. Carpentieri also said he couldn't say exactly how many people were involved.



Trooper wounded, suspect shot in I-95 traffic stop (8 December 2011)
A Virginia State Police trooper was shot in the leg in an incident on the shoulder of Interstate 95 in Caroline County that police said resulted in a suspect also being shot.

The trooper, who worked out of the Fredericksburg office but was not identified, was taken to Mary Washington Hospital in Fredericksburg with a non-life-threatening injury. The suspect was airlifted to the same hospital with a life-threatening gunshot wound, said Sgt. Thomas Molnar, a state police spokesman.

The shooting occurred about 3:25 p.m. during an apparent traffic stop on the right shoulder of I-95 at mile marker 116.3, which is two miles south of the Thornburg exit in Spotsylvania County.

Details of how the shootings occurred were not immediately released. Molnar said he was still gathering specifics and could not yet say whether the trooper and suspect exchanged gunfire.

PAM COMMENTARY: The second cop shot in Virginia in a DAY?



Minnesota E.coli cases linked to romaine lettuce (8 December 2011)
At least two Minnesotans, including one who had to be hospitalized, are among 60 people nationwide sickened in an E.coli outbreak linked to romaine lettuce.

The illnesses were reported in 10 states, but were concentrated in Missouri, where 37 people got sick from E.coli O157:H7. Thirty people were hospitalized nationwide and two developed kidney failure, according to the Centers for Disease Control (CDC). No deaths have been reported.

In Minnesota, one victim was hospitalized for a few days, but did not have kidney failure, said Doug Schultz, a spokesman for the Minnesota Department of Health. While the CDC said a third Minnesotan was sickened in the same outbreak, the state health department hasn't confirmed that.

The outbreak began Oct. 10, but appears to be over. Consumers are not being advised to avoid eating romaine lettuce, according to the CDC.

The bulk of the illnesses stemmed from lettuce purchased at salad bars at a grocery chain the CDC described only as "Chain A." However, St. Louis-based Schnuck Markets, which does not operate in Minnesota, acknowledged that it is "Chain A."



Wind turbine catches fire during gale force winds in Scotland (8 December 2011)
A ?2 million, 100 metre tall wind turbine catches fire in hurricane-force winds at Ardrossan, North Ayrshire, Scotland. The wind turbine was spinning so fast it caught fire. The engine of the giant turbine went up in flames and its blades were blackened by smoke. The turbine was one of 15 set up on hills overlooking the Scottish coast, built to supply green electricity to 20,000 homes.



Do we really need Facebook and Twitter in the car? (8 December 2011)
I heard a commercial on the radio that made me hit the roof. I couldn't believe what I was hearing.

It was an ad for a new 2012 BMW and it started with the customary list of safety features that come with the car. The ad used the term "intelligent" BMW for the new vehicle's sophisticated electronic features, which include stability control and the ability to access Facebook and Twitter.

Wait, what? Did I hear that correctly?

Driving experts and safety advocates have been doing their best to help motorists and truckers understand that being distracted by cellphones, texting, conversations or just plain day dreaming is not in anyone's best interest. Our government has also stepped in to make it illegal and police are trying to wean the public off using electronic devices while driving.

So why would a reputable automotive manufacturer like BMW make it possible for a driver to access Facebook or Twitter while driving?



More drivers texting at the wheel, federal study says (8 December 2011)
Texting while driving increased 50 percent last year despite a rush by states to ban the practice, federal safety officials said Thursday. Two out of 10 drivers say they've sent messages from behind the wheel -- and that spikes much higher among young adults.

The National Highway Traffic Safety Administration takes an annual snapshot of drivers' behavior by staking out selected stoplights and intersections to count people using cellphones and hand-held Web devices that allow them to text, view directions, check emails, surf the Internet, or play games. At any given time, just under 1 percent of drivers were texting or manipulating hand-held devices.

The activity increased to 0.9 percent of drivers in 2010, up from 0.6 percent the year before.

In a separate telephone survey of drivers, 18 percent said they've sent texts or emails while at the wheel. That number jumps to half among younger drivers, ages 21 to 24.



Campus police officer, 2nd person killed at Virginia Tech (8 December 2011)
Virginia Gov. Bob McDonnell, in a previously scheduled interview at The Virginian-Pilot this afternoon, said officials were certain only that there had been two fatalities on campus and they were evaluating whether the second was the shooter. A large number of state police have been sent to help.

"It sounds like all the systems worked pretty well," the governor said. "The students were all compliant" as soon as the warning sirens sounded on campus.

Campus was quieter than usual today because classes ended Wednesday and students were preparing for exams. Virginia Tech announced that all exams scheduled for Friday have been postponed.

"It's crazy that someone would go and do something like that with all the stuff that happened in 2007," said Corey Smith, a 19-year-old sophomore from Mechanicsville, who was headed to a dining hall near the site of one of the shootings.



Air Force dumped ashes of more troops' remains in Va. landfill than acknowledged (8 December 2011)
The Air Force dumped the incinerated partial remains of at least 274 American troops in a Virginia landfill, far more than the military had acknowledged, before halting the secretive practice three years ago, records show.

The landfill dumping was concealed from families who had authorized the military to dispose of the remains in a dignified and respectful manner, Air Force officials said. There are no plans, they said, to alert those families now.

The Air Force had maintained that it could not estimate how many troops might have had their remains sent to a landfill. The practice was revealed last month by The Washington Post, which was able to document a single case of a soldier whose partial remains were sent to the King George County landfill in Virginia. The new data, for the first time, show the scope of what has become an embarrassing episode for vaunted Dover Air Base, the main port of entry for America's war dead.

The landfill disposals were never formally authorized under military policies or regulations. They also were not disclosed to senior Pentagon officials who conducted a high-level review of cremation policies at the Dover mortuary in 2008, records show.



Virginia Tech police officer, one other killed on campus (8 December 2011)
The shooting happened, by chance, on a day when Virginia Tech officials were in Washington to appeal a $55,000 federal penalty from the U.S. Department of Education over the university's response to the 2007 massacre. Virginia Tech Police Chief Wendell Flinchum was among the scheduled witnesses, according to a report in the Roanoke Times newspaper.

Today's report of shots fired came in the noon hour. The first alert advised of gunshots reported at the school's Coliseum parking lot, off Washington Street and Spring Road, in a southern section of campus devoted to athletics. It told the community to stay inside and secure doors.

A second alert described a suspect as "white male, gray sweat pants, gray hat w/neon green brim, maroon hoodie and backpack," and said he was "on foot towards McComas," a facility housing health and counseling services.

Matt Banfield, a senior from Williamsburg who is a representative on the board of visitors, said shortly after 3 p.m. that hundreds of students were still waiting in the Squires Student Center on lockdown.

PAM COMMENTARY: Why does that school have so many problems with violence?



Mumia Abu-Jamal Spared Death Penalty After Prosecutors Drop 30-Year Bid for Execution (8 December 2011) [DN]
AMY GOODMAN: That was Maureen Faulkner, widow of slain police officer Daniel Faulkner.

Pennsylvania law now requires Abu-Jamal to be sentenced to life in prison without the possibility of parole. Many of his supporters, including the former South African Archbishop Demond Tutu, are calling for Abu-Jamal's release from prison. We'll hear from Tutu in just a moment, but first we're joined by Democracy Now!'s Ren?Feltz for more details on this major development.

Welcome, Renée. You've been following death row politics for years, as well as Mumia Abu-Jamal's case. Talk about the significance of this decision.

RENÉE FELTZ: Well, it's a very significant case. You know, I've been here covering COP 17. I stepped away to look at exactly what's happened here in a major development. The district attorney in Pennsylvania, which has been fighting for over three decades now to uphold Mumia Abu-Jamal's death sentence, has decided they will not pursue it any longer.

They had a choice: would they decide to go forward with a new sentencing hearing, which could present new evidence, questionably pointing out whether or not Mumia was convicted constitutionally, before a new jury, or would they decide to change his sentence to life? They decided to change it to life. One of the arguments that they put out was that in the court of public opinion, this new trial would have cost a lot of money. Was there support for that? That was negotiable. Now many of his supporters say that the state claims that the facts in the case would have upheld a capital charge, but others doubt that. So that's a little bit about why maybe why they didn't go forward with a new sentencing hearing.

Now, what's going to happen next is that Mumia Abu-Jamal, according to lawyers familiar with the case, will be resentenced to life without parole in a Philadelphia County Court of Common Pleas. And that hearing has not yet been scheduled.

PAM COMMENTARY: That case was always full of holes.



Inside Romania's secret CIA prison (8 December 2011)
In northern Bucharest, in a busy residential neighborhood minutes from the center of Romania's capital city, is a secret that the Romanian government has tried for years to protect.

For years, the CIA used a government building -- codenamed Bright Light -- as a makeshift prison for its most valuable detainees. There, it held al-Qaida operatives Khalid Sheik Mohammad, the mastermind of 9/11, and others in a basement prison before they were ultimately transferred to Guantanamo Bay in 2006, according to former U.S. intelligence officials familiar with the location and inner workings of the prison.

The existence of a CIA prison in Romania has been widely reported but its location has never been made public until a joint investigation by The Associated Press and German public television, ARD Panorama. The news organizations located the former prison and learned details of the facility where harsh interrogation tactics were used. ARD's program on the CIA prison will air Dec 8.

The Romanian prison was part of a network of so-called black sites that the CIA operated and controlled overseas in Thailand, Lithuania and Poland. All the prisons were closed by May 2006, and the CIA's detention and interrogation program ended in 2009.

Unlike the CIA's facility in Lithuania's countryside or the one hidden in a Polish military installation, the CIA's prison in Romania was not in a remote location. It was hidden in plain sight, a couple blocks off a major boulevard on a street lined with trees and homes, along busy train tracks.



Police clear Occupy encampment in San Francisco in Surprise 2 a.m. Raid (7 December 2011)
Police in San Francisco cleared the Occupy SF protest site at a downtown plaza early Wednesday, taking down more than 100 tents and making dozens of arrests as they dismantled the nearly two-month-old site.

Dozens of police cars, fire engines and ambulances surrounded the campsite at Justin Herman Plaza and blocked off the area during the raid that began around 2 a.m., KCBS radio reported.

Police spokespersons could not immediately be reached to provide an official arrest count, but Police Chief Greg Suhr told KCBS that officers dismantled more than 100 tents.

Gene Doherty, 47, an Occupy protester who was not at the site during the raid but watched it on a live streaming website, estimated that at least 40 people were taken into custody.

"They gave us about a five-minute notice to vacate the plaza and then came through and started tearing down the tents and putting them into trash compactor trucks," he said.

Radio reports said at least 50 protesters were arrested, and they could be heard chanting as they were taken away on a bus.

PAM COMMENTARY: Aside from the obvious First Amendment violations, why are the police stealing and destroying property? Why throw tents into trash compactors when the police could easily hand the tents back to their owners and give people the chance to leave with their stuff? You'd think cops would be smart enough to avoid inviting lawsuits against their city.



Obama Strikes Populist Chord With Speech on G.O.P. Turf (6 December 2011)
Infusing his speech with the moralistic language that has emerged in the Occupy protests around the nation, Mr. Obama warned that growing income inequality meant that the United States was undermining its middle class and, "gives lie to the promise that's at the very heart of America: that this is the place where you can make it if you try."

"This is a make-or-break moment for the middle class, and all those who are fighting to get into the middle class," Mr. Obama told the crowd packed into the gym at Osawatomie High School.

"At stake," he said, "is whether this will be a country where working people can earn enough to raise a family, build a modest savings, own a home, and secure their retirement."

Mr. Obama purposefully chose this hardscrabble town of 4,500 people, about 50 miles south of Kansas City, Kan., where Theodore Roosevelt once laid out the progressive platform he called "the New Nationalism" to put forth his case for a payroll tax cut and his broader arguments against the Republican economic agenda in what his aides hoped would be viewed as a defining speech.



More detail: Supreme Court to weigh whether man can sue Secret Service agents in Dick Cheney case? (7 December 2011)
Howards was at the shopping center with his older son to attend a piano recital. On the way to the event, Howards noticed Cheney engaged in a meet-and-greet with shoppers. Howards was on his cellphone and made the comment: "I'm going to ask him [Vice President Cheney] how many kids he's killed today." It was an apparent reference to US policy in Iraq.

A Secret Service agent overheard the comment and reported it to another agent. Agents were told to pay close attention to a white male in a green T-shirt (Howards).

Howards then waited in line as Cheney greeted shoppers, shook hands, and posed for photographs. When his turn came, Howards told the vice president that his "policies in Iraq are disgusting."

Cheney replied: "Thank you."

As he was leaving, Howards then touched Cheney's right shoulder with his open hand. The character of this physical contact is in dispute. Howards says it was an open-handed pat on the shoulder. Agents called it a "forceful touch," a "push off," or a "slap."

Howards left the area to attend the piano recital, but he later passed near the vice president on his way out of the mall. At some point, Howards's younger son wandered off. Secret Service agents approached Howards as he was looking for his son.

PAM COMMENTARY: OK, the specifics mentioned in this article seem to imply that the problem was an uncool Secret Service agent and not Cheney. But if that's the case, then why didn't the agents arrest the man right after he "touched" Cheney? (Patting each other on the shoulder is a way that a lot of men greet each other, usually without really thinking about it -- was Cheney so frail that he couldn't handle it?) The difference is, the agents had the chance to "TALK" to "SOMEONE" in between the time that the man talked with Cheney and the time that he returned to look for his lost child. And who do you suppose that "SOMEONE" could have been? ("Wah! Wah! He TOUCHED me!" Of course I wasn't there and so I don't know for sure, but I sure SUSPECT Dick Cheney, don't you?)

Also, if the child was under 18, it was irresponsible of the agents to detain the man without also dispatching agents to search for the lost child. The kid could've been abducted by a pedophile and killed the same day, and the Secret Service would've been responsible if that had happened. From top to bottom, this incident was completely half-assed, and people deserve to be sued. Whether Cheney caused anything to happen also should be investigated -- if Cheney demanded that the man be arrested, thereby leaving the child to fend for himself in the crowd, then I think Cheney should be sued personally, too.



The 'hacktivists' of Telecomix lend a hand to the Arab Spring (6 December 2011)
On a rainy November morning in Northern Virginia, at a cafe where elderly women are meeting for pastries, Andrew Lewis is hacking into one of the most tightly controlled police states in the Middle East.

"The more you know, the more you can help," he murmurs, as his scan of Syria's cyberspace throws up lists of servers.

His 6-foot-6-inch frame hunched over his laptop, Lewis skims the codes at lightning speed and clicks on one of the servers that process and direct Syrian Internet traffic -- but then he is asked for a password. He guesses it correctly on his second attempt.

Lewis, 22, is a member of Telecomix, an unconventional Western computer club that helps activists across the Middle East. During this year's Arab Spring, pro-democracy protesters have used Facebook to promote rallies and Skype to avoid tapped cellphones, but their governments have in turn boosted online censorship and spying. Telecomix has tried to step in and provide the activists with tech support.

When Hosni Mubarak, Egypt's now ousted president, cut off the entire country's Internet in January, Telecomix set up dial-up connections using two servers in Europe. The members then faxed the dial-up numbers to every Egyptian office, university and coffee shop they could find. In August, after extracting records from unsecured servers, the group discovered that Syria was using equipment made by a Silicon Valley company, Blue Coat Systems, to block certain sites. (The U.S. government is now investigating Blue Coat, which denies selling its products to a country under economic sanctions.) Telecomix has also helped activists in Tunisia, Yemen and Bahrain.



Pot, narcotics OK to treat pain, UCSF study finds (7 December 2011)
Inhaled marijuana appears to be a safe and effective treatment for chronic pain when used in addition to narcotics like morphine and oxycodone, according to a small UCSF study that is the first to look at the combined effects of the two classes of drugs in humans.

The study, published in this month's edition of Clinical Pharmacology and Therapeutics, was designed primarily to look at whether taking marijuana with narcotics is safe, and researchers reported that there were no negative side effects from combining the drugs.

Overall, the 21 men and women in the study reported a roughly 25 percent reduction in pain after inhaling vaporized marijuana several times a day for five days.

If the results can be backed up in further studies, marijuana could prove an important means of augmenting the effects of narcotic drugs for the millions of people who suffer from chronic pain associated with cancer, AIDS and a variety of other conditions, said study author Dr. Donald Abrams, a UCSF professor and chief of the hematology-oncology division at San Francisco General Hospital.

PAM COMMENTARY: Let me just say this, for everyone pushing marijuana as "the" herb that matters -- there are lots of LEGAL herbs and supplements that are more effective than marijuana depending upon the type of ailment. A little research can open up many things to try that are both cheaper than marijuana and easier to get. When I had back spasms after my car was hit by a speeding SUV in '98, it was VALERIAN ROOT that finally ended the spasms for me permanently. At the time, valerian was one of the top 5 herbs used in the United States, and it ran about $8 a bottle at most health food stores. A lot easier to find and use than marijuana, huh? And importantly, LEGAL. Everyone can get it today with a little money, no special doctor prescriptions or drug dealers involved.



Coolant leak likely cause of Volt fires (7 December 2011)
DETROIT -- The liquid solution that cools the Chevrolet Volt's batteries is the likely cause of fires that broke out inside the electric car after government crash tests, a person briefed on the matter said.

Engineers at General Motors Co., which makes the much-celebrated car, are working on structural changes to strengthen the car's T-shaped battery pack, the person said. They are also looking at ways to bolster the Volt's frame to make it more resistant to side-impact crashes.

The coolant did not catch fire, but crystallized and created an electrical short that apparently sparked the fires, said the person, who asked not to be identified because the findings are not final.

On Nov. 25, the National Highway Traffic Safety Administration opened an investigation into Volt battery fires, which occurred from seven days to three weeks after crash tests by the agency. NHTSA spokeswoman Lynda Tran would not comment on the investigation Tuesday evening.

The chemical reaction that stores and discharges energy from the battery is not the culprit, and engineers believe that if they can stop the coolant from leaking, they can stop the fires, the person said.



Transgender city manager fired after 2 years (7 December 2011)
McVoy praised Stanton for the professional staff she brought to city hall and criticized the abrupt firing.

"I find it really out of line to have this dropped on us and on the public without advance notice," McVoy said.

Mulvehill called Stanton's firing "a reckless and irresponsible decision for the best interests of the city."

Mulvehill praised Stanton for clearing up many city problems.

"It was absolutely mayhem in this city when I came on board in 2008," she said. "We have made tremendous progress."

Stanton received a mostly favorable evaluation by the commission in April, though then-Mayor Rene Varela criticized her for poor relations with residents, employees and other government leaders.



India suspends retail reform, yanking welcome mat from Wal-Mart (7 December 2011)
REPORTING FROM NEW DELHI -- Less than two weeks after India announced it would let foreign companies such as Wal-Mart enter its fast-growing but often inefficient retail market, the government said Wednesday it was bowing to mounting opposition and suspending the move.

The turnaround is the latest sign of weak leadership and lack of direction by India's Congress Party-led government, which is beset by corruption scandals, an increasingly ineffective prime minister and rebellious allies. The long-awaited opening of the retail market was touted as the government's biggest reform initiative since it was reelected in 2009.

Finance Minister Pranab Mukherjee told parliament Wednesday after a meeting with government and opposition parties that the proposal would be put on hold until a consensus emerged. The changes would have allowed single-brand foreign firms such as Nike or Adidas to assume a 100% ownership stake and multi-brand retailers such as Wal-Mart a 51% stake.

Even though experts said the move would boost incomes for India's 225 million farmers, reduce waste and improve distribution, it faces strong opposition from the 35 million people employed in Indian mom and pop stores. By some accounts, three out of every 10 vegetables and pieces of fruit are lost, stolen or spoil between the farm and the city.



Electricity plants much worse than oilsands in emissions: report (6 December 2011)
EDMONTON - Never mind the oilsands, what about all that pollution coming from electricity plants?

A report from an organization tasked with overseeing environmental practices in Canada, the United States and Mexico says electricity-generating plants that run on fossil fuels in North America account for 33 per cent of greenhouse-gas emissions originating on this continent, and six per cent globally.

By comparison, the Canadian government estimates the country's oilsands-mining operations account for just 0.1 per cent of the world's greenhouse gas emissions, or 6.5 per cent of Canada's.

The electricity plants at issue are run mostly on coal in Canada and the U.S., and oil and gas in Mexico.

PAM COMMENTARY: But electricity plants produce a lot more power than the oil sands do -- the study needs to include a statistic PER UNIT OF ENERGY, not overall, or it's not a good measure of pollution. Another example of how people can manipulate the numbers to prove whatever they want.



Radiation found in Japanese baby formula sparks recall (6 December 2011)
TOKYO--Traces of radiation spilled from Japan's hobbled nuclear plant were detected in baby formula Tuesday in the latest case of contaminated food in the nation.

Major food and candy maker Meiji Co. said it was recalling canned powdered milk for infants, with expiration dates of October 2012, as a precaution.

The levels of radioactive cesium were well below government-set safety limits, and the company said the amounts were low enough not to have any affect on babies' health even if they drank the formula every day.

Experts say children are more at risk than are adults of getting cancer and other illnesses from radiation exposure.



BP: Halliburton destroyed key oil spill evidence (6 December 2011)
NEW ORLEANS -- BP in a high-stakes court filing on Monday accused Halliburton of destroying damaging evidence about the quality of its cement slurry that went into drilling the oil well that blew out last year and caused the nation's worst offshore oil spill.

BP accused Halliburton of having intentionally destroyed evidence about possible problems with its cement slurry poured into the deep-sea Macondo well about 100 miles off the Louisiana coast. An oil well must be cemented properly to avoid blowouts.

Also in the documents filed in a New Orleans federal court, BP accused Halliburton of failing to produce incriminating computer modeling evidence. BP accused Halliburton of claiming the modeling is gone.

BP asked U.S. District Judge Carl Barbier to penalize Halliburton and order a court-sponsored computer forensic team to recover the missing modeling results.



Obama to echo Theodore Roosevelt in a big thematic speech on Tuesday (5 December 2011)
In a preview late Monday, senior administration officials used phrases such as "fair shot" and "fair shake" to describe what's needed for the middle class -- and "fair share" for what's required of the wealthy.

"We're in this moment coming out of severe crisis, where inequality's been rising, the middle class is getting squeezed, there's a sense the rules don't apply ... people at the top aren't paying their fair share," said one senior administration official, who spoke on condition of anonymity under rules set by the White House.

"The president is going to say very clearly his sense of what's required ... where everyone gets a fair shot and a fair shake. That's going to animate not just the political debate next year, but the debate going forward," the official said.

Obama has talked about elements of this message several times, including in his 2008 campaign. But the White House fears that many of his economic initiatives have appeared piecemeal and reactive to the recession, rather than to the deep changes already underway in a country awash with unsettling change brought on by the decline of manufacturing jobs, rapid immigration, the global economy and new technology.

"It's important that they not be seen as rifle shots," the official said of his boss's proposals.

Obama's top advisers have read the Roosevelt speech word for word, and they were struck by how much of it could be delivered verbatim today.



Copper thefts around tracks bedevil BART officials (6 December 2011)
Jim Allison, a BART spokesman, said most of the copper thefts have occurred after trains shut down for the night, and have not prompted delays for riders. Thieves slice away thick "negative return" cables, which complete an electrical circuit by returning power to a substation.

Allison said workers have been on alert for the damage left behind by thefts that "create a dangerous situation, because the current is now going into the earth or along the rails, and creates a fire hazard."

Thieves have also gone after copper that is part of the train-control circuitry, Allison said, opening up the possibility for delays. The BART control center could experience a "false occupancy," he said, with the system showing a train that isn't actually running.

As for the bandits, Allison said, "Obviously it's a dangerous environment. You have a third rail that's possibly energized with 1,000 volts, and trains that operate at speeds up to 80 mph. ... We need to make sure we catch these criminals before somebody gets hurt or it does cause delays."



Shell about to unveil massive icebreaker (5 December 2011)
"It will be the world's largest and most powerful anchor-handling icebreaker," Gary Chouest said.

Unloaded, the ship will weigh as much as 26,000 Chevy Suburbans, said Gary Rook, who, as technical director for Edison Chouest, designed the Aiviq. It's double hulled and was designed with redundancies like dual oil-water separators.

Features include ultra low emissions -- it was built to 2016 Environmental Protection Agency standards -- and extra insulation so that it operates as quietly as possible.

Pete Slaiby, Shell's vice president for Alaska, said the company wanted to address the concerns of North Slope communities that fear whales and other marine life will be disturbed by noise.



Oil spills and violence plague Shell operations in Nigeria (5 December 2011)
Ask almost any environmental activist about Shell and he'll point to Nigeria, in West Africa.

Environmentalists say decades of oil production have left the Niger Delta one of the most polluted regions in the world. Shell is Nigeria's biggest operator, with more than 50 years of oil production there, and it's a main target of activists' wrath.

The political and social situation there is far more complex than anything Shell will encounter in Alaska.

Shell maintains that sabotage by rebels and spills from oil thieves drilling into pipelines or opening wells are mainly to blame for the pollution. Some areas of the country are so violent it's difficult to safely reach the infrastructure for repairs, Shell says.

Other assessments say aging and neglected equipment, substandard practices and insufficient cleanup efforts are also factors.



BP worker found 'cold' pipe on Slope weeks before it blew (5 December 2011)
As a lead operator, Tony Jackson oversees daily operations at the Lisburne Production Center, where oil is separated from the water and natural gas produced from wells. He now also is a witness for BP as the oil company defends itself in Anchorage against government accusations that the circumstances surrounding a 2009 spill from that frozen pipeline amount to criminal behavior.

On the stand Monday in U.S. District Court, Jackson said he was working the night shift on Nov. 14, 2009, when he discovered that the pipe inside the heated facility was just 55 degrees, much colder than it should have been.

He and others began to troubleshoot. A crude oil heater for that pipeline was being repaired. BP soon determined that oil had stopped flowing and that the pipeline was frozen. Operators and managers took the issue seriously, Jackson testified. The plan was to try to thaw the pipeline.

No one realized just how big the problem was, according to his testimony.

"Rupturing was not on our radar at the time," Jackson said. Another BP pipeline that froze thawed on its own without rupturing, he said.



US Attorney: W.Va. mine disaster yields $210M settlement, allows individual prosecutions (5 December 2011)
CHARLESTON, W.Va. -- The owner of a West Virginia mine where 29 men died in the deadliest U.S. coalfield accident in decades will pay $210 million, the largest settlement ever in a federal investigation of a mine disaster, prosecutors said Tuesday.

U.S. Attorney Booth Goodwin said the deal would compensate victims' families, pay fines and improve underground safety. It also does not prevent the future prosecutions of individuals on criminal charges in the April 2010 blast.

The agreement between federal authorities and the new owners of the Upper Big Branch mine includes $46.5 million in criminal restitution to the miners' families, $128 million to fund cutting-edge mine safety upgrades, research and training, and $35 million in penalties for federal mine safety violations, Goodwin said.

Goodwin characterized the settlement as a "nonprosecution agreement," and said Alpha Natural Resources -- which acquired the mine's owner, Massey Energy, this year -- will not be charged with crimes as long as they abide by its terms. He also stressed that the agreement does not bar any future prosecutions of individuals as both his office's probe and one Alpha is conducting internally continue.



Supreme Court to hear case on arrest at Cheney event (5 December 2011)
But the case before the court is complicated in two ways. First, it involves Secret Service agents who have a special duty to act quickly and decisively to protect the president and vice president from harm.

And second, the Colorado man touched or pushed Cheney as he confronted him, and a lower court said his arrest was justified for that reason.

Nonetheless, the U.S appeals court in Denver cleared the way for the Colorado man to proceed with the part of his suit arguing that his arrest was in retaliation for his critical comments, and therefore a violation of the 1st Amendment.

Obama administration lawyers joined with attorneys for Secret Service Agent Virgil "Gus" Reichle and Daniel Doyle, a second agent on the scene, in urging the high court to take up the case and dismiss the lawsuit. They argued the agents protecting Cheney had acted reasonably and deserved to be shielded from personal lawsuits for doing their jobs.

In June 2006, Steven Howards spotted Cheney emerging from a shopping mall in Beaver Creek, Colo., and chatting amiably with several people. Agents overheard Howards talking on his cellphone, saying, "I'm going to ask [Cheney] how many kids he's killed today."

PAM COMMENTARY: "Wah! Wah! He TOUCHED ME and said something MEAN about my favorite hobby, killing kids! Arrest him now, taxpayer-supplied goons!" - Dick "Professional Heart Attack Victim" Cheney (Not exact quote, of course, but I'm sure it's what he was THINKING.)

As usual, Cheney can't handle everyday interactions with the human race. Sort of reminds me of a certain running mate he had, caught on camera wiping his hands on a previous president after shaking hands in Haiti. "Ew, I TOUCHED peoples' HANDS! I don't want my OWN pants to get dirty, so here's some sweat stains for YOUR pants, Bill!" - George "Duh-bya" Bush (Not exact quote, of course...)



We are the median: Living on $50,000 a year (5 December 2011)
Does $50,000 a year seem like plenty to live on, or not nearly enough?

If you said somewhere in between, that makes sense because $49,445 is the national household median income, meaning about half of all households live on more than that and half on less. The figure, based on 2010 calculations, was reported in September by the Census Bureau as part of an extensive report on income and poverty.

In some places and circumstances, $50,000 is enough for a large family to live comfortably. In others, it's not even enough for a single person to afford rent, utilities and other expenses.

Four years into the deepest economic downturn in a generation, some Americans, especially those who have experienced bouts with unemployment, are overjoyed to be earning $50,000 a year. Others are devastated to have seen their incomes fall so far.



Sheriff Arpaio staff accused of botching sex cases (5 December 2011)
In El Mirage alone, where Arpaio's office was providing contract police services, officials discovered at least 32 reported child molestations - with victims as young as 2 years old - where the sheriff's office failed to follow through, even though suspects were known in all but six cases.

Many of the victims, said a retired El Mirage police official who reviewed the files, were children of illegal immigrants.

The botched sex-crimes investigations have embarrassed a department whose sheriff is the self-described "America's Toughest Sheriff" and a hero to conservatives on the immigration issue.

Arpaio's office refused several requests over a period of months to answer questions about the investigations and declined a public records request for an internal affairs report, citing potential disciplinary actions.

PAM COMMENTARY: I think there's confusion here between the words "tough" and "flamboyant." Arpaio is one of the most FLAMBOYANT sheriffs in the country, not one of the toughest. A TOUGH sheriff would've caught these guys right away, and gathered whatever evidence he could to help prosecutors lock them away for real. There are lots of sheriffs in the country who are plenty tougher than Arpaio. And in general, they don't spend their time grandstanding around immigration or political issues.



Whooping cranes spark a water war; Federal lawsuit is filed that could have an impact all the way to San Antonio (4 December 2011)
FULTON -- The whooping crane, the majestic bird slowly making its way back from the brink of extinction, is returning to the Texas coast in record numbers, with as many as 300 expected.

This could be a hard winter for the endangered species, however, because a severe drought has left the marshes saltier than usual and without the abundance of plump blue crabs they like to eat.

Working in pairs, the cranes can be seen all along the shores of the Aransas National Wildlife Refuge, rooting through the mud and coming up empty.

These conditions, made worse by a toxic algae bloom in the Gulf, could bolster a federal lawsuit filed by a local group against Texas over how much water is needed to sustain the species.



Endangered whooping crane recovery suffers major setback (29 November 2011)
A major bi-national conservation effort linking the endangered whooping crane's Canadian breeding grounds to a new experimental colony in Louisiana has suffered a "profound setback" after what officials are calling the "thoughtless" killing of two of the 10 reintroduced birds -- allegedly by a pair of teenagers firing gunshots from their truck along a Gulf Coast backroad.

The earlier deaths of four other transplanted cranes over the past nine months have left just four survivors in the new colony at Louisiana's White Lake wetlands, imperilling a wildlife recovery project that has involved dozens of Canadian and American experts and has attracted high-profile support from U.S. Interior Secretary Ken Salazar.

Fewer than 400 whooping cranes live in the wild, migrating annually between breeding grounds in Wood Buffalo National Park on the Alberta-Northwest Territories border and their wintering site at the Aransas National Wildlife Refuge in Texas.

Another 200 or so whoopers live in managed flocks, and the 10 birds released to the Louisiana reserve in February -- including four hatched from eggs raised at a Calgary Zoo breeding facility -- represented a significant portion of the species' entire population in a strategically important new habitat for one of the world's most threatened animals.



Whooping Cranes Pay Rare Visit To Southwest Missouri (28 November 2011)
NEOSHO --(Ammoland.com)- Jeff Richards was hunting deer north of Neosho Monday night when he heard what he thought might be an injured hunter calling for help.

When he went to investigate, he was amazed to find a pair of whooping cranes.

Whooping cranes are endangered, with fewer than 500 left in the wild. They also are spectacular, with wingspans exceeding 7 feet, white bodies and striking red-black-and-white heads.

In addition to being a hunter, Richards apparently is a naturalist, too. He knew immediately what he was seeing and called the Missouri Department of Conservation (MDC) office in Neosho with the news.

Jeff Cantrell, a conservation education consultant for the Missouri Department of Conservation (MDC) hurried to the site and was stunned to find an adult crane and a juvenile fitted with a leg band and a radio transmitter. The two birds were feeding contentedly in a crop field amid Canada geese and crows.

PAM COMMENTARY: One thing they'll teach you at the International Crane Foundation in Baraboo, Wisconsin, is that sandhill cranes look for food in farm fields whereas whooping cranes do not. This is one of the reasons that they think sandhills made a quicker recovery than whooping cranes -- sandhills don't limit themselves to marshy areas for food. I wonder if whooping cranes are picking up sandhill "culture" after being introduced from breeding programs into sandhill flocks, or if they were always willing to look for food on land.



South Africa's unlikely ally (4 December 2011)
This was the gap Ichikowitz decided to fill -- between South Africa's starving defence industry and impoverished African countries in no position to deal with 200 potential suppliers.

Acting as prime contractor, he started packaging military equipment from sundry suppliers to suit a country's needs. He'd then arrange financing for the buyer, on condition they hire Paramount to look after the maintenance.

"We'd never be in a position where they'd say, ?this isn't working so we're not paying you."

It proved a lucrative operation, but it was all threatened six years ago when one of the biggest local suppliers of armoured vehicles announced it was pulling out of Africa.

One option was to sue, but another one came up during a meeting of Paramount executives. "One guy said, give me the money you'd spend on the lawsuit and we'll produce our own vehicle," says Ichikowitz.

Paramount opted for the latter, at an eventual cost of roughly $40 million, "but it was the best thing that ever happened."



Occupy DC demonstrators arrested by U.S. Park Police (4 December 2011)
It was a rare confrontation between police and the Washington demonstrators, who had up until now avoided the clashes that Occupy protests in other parts of the country have experienced, such as in Boston, New York and California.

The arrests Sunday were peaceful and orderly, but some demonstrators clung to the wooden framework of the structure and refused to move, including at least two who climbed onto the roof and sat on the building's ridge. Others sat inside the unfinished building and waited for police to enter and take them out. Some were handcuffed and put on the ground and later taken to waiting police vehicles.

Police appeared to be focused on the building itself and were not trying to remove the small tent city that has occupied the square for weeks.

The building, on the grassy southwest side of the square near the Metro entrance, sparked the issue early Sunday. Police surrounded it shortly after 10 a.m. and gave protesters an ultimatum: Take it down, or we will.

After discussing a way forward for an hour -- demonstrators debated whether it was worth making a stand for the structure after lengthy good relations with police -- roughly a dozen demonstrators remained inside at the deadline. Police told demonstrators they would need a permit to erect such a building.



America's Weak Jobs Report (4 December 2011) [R]
For America's 26 million unemployed, it never looked bleaker. It's reflected in what Bureau of Labor Statistics (BLS) figures and major media scoundrels don't report - the nation's near-23% unemployment rate (including millions wanting work but dropped out for lack of jobs), its highest since the Great Depression.

A same day Times editorial more accurately explained conditions headlined, "Been Down So Long...," saying:

Despite a reported 120,000 new jobs created at a time nearly double that's needed to keep up with population growth and people entering the workforce, the unemployment rate drop "was not because jobless people found new work."

"Rather, it is because 315,000 people dropped out of the work force, a reflection of extraordinarily weak demand by employers for new workers."

In fact, 349,000 adult women dropped out last month at a time seasonals should have stimulated new hiring through Christmas.



NHS patient data shared with animal test firms (U.K.) (4 December 2011)
One senior executive at a leading drugs company well-known for using animal testing said: "You can look at the NHS as one massive database with 60 million people in it."

The Prime Minister will stress that greater integration between private companies and the NHS could advance medical science, give patients greater access to cutting-edge treatments and save money, while boosting economic growth.

With Britain teetering on the brink of a double-dip recession, ministers are keen to show that they have a positive vision of the future.

"Britain has the potential to become a powerhouse in the world's life sciences industry," said a Downing Street source this weekend.

"We want to see much closer collaboration between the NHS and life science companies -- not just greater data-sharing, but more clinical trials in hospitals.

PAM COMMENTARY: A lot of people die in clinical trials, and even more die from profit-driven medicine. That's why I use ALTERNATIVE medicine when I can -- I don't have a fortune to spend on junk that doesn't work.



Mystery company buying up U.S. gun manufacturers (4 December 2011)
In recent years, many top-selling brands - including the 195-year-old Remington Arms, as well as Bushmaster Firearms and DPMS, leading makers of military-style semiautomatics - have quietly passed into the hands of a single private company. It is called the Freedom Group - and it is the most powerful and mysterious force in the U.S. commercial gun industry today.

Never heard of it?

You're not alone. Even within gun circles, the Freedom Group is something of an enigma. Its rise has been so swift that it has become the subject of wild speculation and grassy-knoll conspiracy theories. In the realm of consumer rifles and shotguns - long guns, in the trade - it is unrivaled in its size and reach. By its own count, the Freedom Group sold 1.2 million long guns and 2.6 billion rounds of ammunition in the 12 months ended March 2010, the most recent year for which figures are publicly available.

Behind this giant is Cerberus Capital Management, the private investment company that first came to widespread attention when it acquired Chrysler in 2007. (Chrysler later had to be rescued by taxpayers). With far less fanfare, Cerberus, through the Freedom Group, has been buying big names in guns and ammo.

From its headquarters in Manhattan, Cerberus has assembled a remarkable arsenal. It began with Bushmaster, which until recently was based here in Maine. Unlike military counterparts like automatic M-16s, rifles like those from Bushmaster don't spray bullets with one trigger pull. But, with gas-powered mechanisms, semiautomatics can fire rapid follow-up shots as fast as the trigger can be squeezed. They are often called "black guns" because of their color. The police tied a Bushmaster XM15 rifle to shootings in the Washington sniper case in 2002.



Aboriginal statistics reveal life is better off the reserve (Canada) (4 December 2011)
The numbers are stark: Out of almost 1.2 million Canadians who identify themselves as aboriginal, just over 26 per cent live on a reserve; the rest do not.

Some of that is easily explained. Metis, who by definition are not treaty Indians, are not likely to live on a reserve.

But the lack of enthusiasm for reserves occurs even among First Nations peoples (North American Indians, in Statistics Canada language), most of whom do have treaties. Even there, fully 57 per cent of First Nations people live off reserve. That's up from 2001, when just over 55 per cent lived off reserve.

Drill down into the last available census and other numbers reveal much about where Canada's aboriginals prosper.



Tian Tian and Yang Guang the giant pandas land in Scotland (4 December 2011)
Tian Tian and Yang Guang arrived at Edinburgh Airport at 1pm on a specially-chartered non-stop flight from China.

The eight-year-old breeding pair are destined for Edinburgh Zoo, which will be their new home for the next 10 years.

Tian Tian, whose name means "sweetie", and Yang Guang, meaning "sunlight", travelled from China on board a Boeing 777F flight dubbed the FedEx "Panda Express", along with a vet and two animal handlers.

Four pilots with "extensive experience" in transporting some of the world's most precious cargo, including white rhinos and penguins, were also on the flight.

PAM COMMENTARY: Yay! Everybody loves pandas!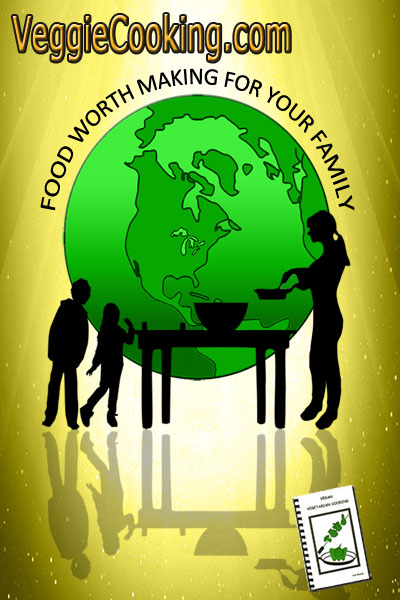 Back to Pam's NEWS ARCHIVES


Back to Pam's vegan vegetarian FUN page

Pam's vegan vegetarian cookbook, with vegan vegetarian recipes


Sources (if found on major news boards):
[AJ] - InfoWars.com, PrisonPlanet.com, or other Alex Jones-affiliated sites
[BF] - BuzzFlash.com
[DN] - DemocracyNow.org
[R] - Rense.com
[WRH] - WhatReallyHappened.com

---------------------------