Pam Rotella's Vegetarian FUN page -- News on health, nutrition, the environment, politics, and more!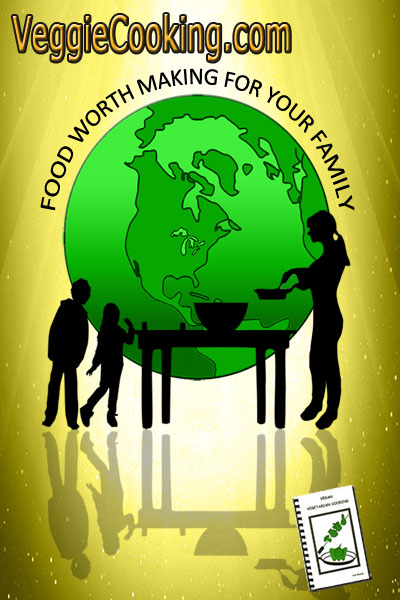 NEWS LINK ARCHIVE 2011

News from the Week of 11th to 17th of December 2011

Republicans to taxpayers: No payroll tax cut without hasty pipeline decision, and then we'll only allow you two extra months... (16 December 2011)
Senate leaders reached an agreement Friday to extend the payroll tax cut for two months, averting a New Year's tax increase for millions of workers. The agreement also will require the administration to decide quickly whether to allow construction of a controversial transcontinental oil pipeline.

President Obama had demanded that Congress extend the tax holiday, but Republicans had refused to go along unless the White House agreed to an accelerated decision on the pipeline.

"We'll be back discussing the same issues in a couple months," Senate Minority Leader Mitch McConnell (R-Ky.) said.

Indeed, Senate Majority Leader Harry M. Reid (D-Nev.) vowed late Friday that Democrats would spend the next two months pushing for a full-year extension.



Newt Gingrich FBI investigation documents (16 December 2011)
Bennett advised the source that he wanted to work the deal directly with the source because he also had a side deal he wanted to do that he did not want people in London to know about. Bennett then asked the source whether the source knew Newt Gingrich...



Bradley Manning pre-trial hearing opens amid tight security (16 December 2011)
Bradley Manning has been seen in public for the first time since he was arrested in Iraq in May 2010 for allegedly leaking hundreds of thousands of secret US state documents to WikiLeaks.

Security was exceptionally -- some say bizarrely -- tight at the opening on Friday of Manning's pre-trial hearing at Fort Meade in Maryland. Though a small number of seats in the military courtroom were reserved for members of the public, rigid reporting restrictions remained in place that will prevent any live coverage of the proceedings.

The full charge sheet against Manning was released for the first time. It includes a total of 23 counts against the soldier, the most serious of which is that Manning knowingly gave "intelligence to the enemy, though indirect means".

The idea that WikiLeaks constituted an "enemy", or a conduit to an enemy of the US state, will in itself be subject of much debate and legal argument. A second charge follows a similar theme, and accuses of Manning of causing information to be published "having knowledge that intelligence published on the internet is accessible to the enemy".

Manning is charged with passing information from a secure database containing more than 250,000 records belonging to the US government -- a reference to the US embassy cables that were published by WikiLeaks through a group of international newspapers including the Guardian in November 2010.



Thousands of birds make crash landing in Utah (16 December 2011)
Thousands of migratory birds are dead or injured after they apparently mistook a Wal-Mart parking lot, football fields, highways and other areas of southern Utah for bodies of water and plummeted to the ground.

One state wildlife expert is calling it the worst downing she'd ever seen.

Crews went to work cleaning up the dead birds and rescuing the injured survivors after the creatures crash-landed in the St. George area Monday night.

By midday Wednesday, volunteers had helped rescue more than 3,000 birds, releasing them into a nearby pond. There's no count on how many died, although officials estimate it's upwards of 1,500.



Transparency lags as Bradley Manning case opens (16 December 2011)
After more than 18 months, the veil on the military's case against Private Bradley Manning is set to be pulled back a bit Friday, as a public legal hearing gets underway into the evidence supporting charges that Manning leaked thousands of classified military reports and diplomatic cables to the online document repository WikiLeaks.

The proceedings against Private First Class Manning since his arrest last May have amounted to a legal black hole, at least on the official record. Aside from two charge sheets listing the preliminary allegations against the Army intelligence analyst, the Army has refused to release any of the legal filings exchanged between the defense and the prosecution, as well as any of the orders issued by military judges or investigating officers assigned to the case.

One notable irony: while Manning is now charged with aiding the enemy through his alleged leaks, there would be far more information placed on the official public record about his case if he actually were the enemy. If Manning were a foreigner held at Guantanamo Bay and facing a military commission, numerous filings about his case would be on a public website that the Pentagon set up earlier this year in response to long-running complaints that the controversial military tribunals lacked transparency because while proceedings were open to the press and human rights observers, the legal motions being discussed were unavailable to the public.

Military law experts say numerous legal filings must have been exchanged in Manning's case by now, especially regarding the protracted delays and their implications for speedy trial rules that apply in the military justice system. One reason for the delay in Manning's case is known: he was referred to a board of mental health experts to determine his competence to stand trial. Army officials announced in April 2011 that the Rule 706 board had found Manning competent to stand trial.



Wave of Restrictive Voting Laws Prompts Federal Probes, Grassroots Activism Ahead of 2012 Elections (15 December 2011) [DN]
BENJAMIN JEALOUS: Look, we've seen, in the past year, the greatest state-by-state attack on voting rights in more than 100 years. We've seen them come after Sunday voting, early voting, same-day registration. We've seen them put back in place ex-felon voting bans in states like Florida. These are bans that, when you go back into the actual history of debate and you look at what was said at the time--they were first imposed more than a hundred years ago in most cases--they said, quite plainly, the purpose of an ex-felon voting ban is to suppress the black vote. So they've actually kind of pulled it out of the vault, if you will, and put it back in place, pushing more than a half-million people off the rolls in Florida by itself, over half of those black and all of them poor.

And then, we've seen--you know, and then here comes voter ID. Now, this truly is a solution without a problem. You know, they--last year, DOJ found nine cases of voter impersonation. George Bush spent five years going through millions of votes, found 86 cases--or 82 cases over a five-year period. The state of New Mexico did a similar investigation, spent over $1 million, found two people. Well, you know, if it's 86 over five years or nine in a year or two in a state, we have prosecutors who can handle that. What you really have to ask is, what is the impact of these laws going to be? It's not going to make the vote more secure. What it is going to do is put the first financial barrier between people and their ballot box since we got rid of the poll tax.

JUAN GONZALEZ: And Ben Jealous, where this springs from? Obviously, in 2000 and--in the 2008 election, there was a huge increase in the African-American vote and in the Hispanic vote. Two million more voted in each of those communities than had voted in the prior presidential election. And after that, we saw first this enormous attack that occurred against ACORN and the voter registration drives that ACORN had conducted throughout the country, and now, after 2010, all of the state laws that were passed. Your sense of what's at work here?

BENJAMIN JEALOUS: Well, look, in 2008, you saw a huge surge in voting amongst young people, amongst people of color. In 2010, you saw the census confirm that there had basically been no increase in the ranks of white voters in this country, but there had been more than a 10 percent increase demographically in the black and Latino populations that can vote, people over 18. And then in 2011, you see this massive rash of voter suppression laws pushed in more than two-thirds of the states in this country. And while we've beaten them back in about half of those states, they've gotten through in others. And they all have the same impact. And the impact is to suppress the--to suppress turnout, you know, to actually put obstacles, to block the vote, if you will, for people of color, for students, for the poor.



Pattern of civil rights abuses alleged in Sheriff Joe Arpaio's Maricopa County (15 December 2011)
Reporting from Washington and Las Vegas-- Sheriff Joe Arpaio's Phoenix-based department repeatedly arrested Latinos illegally, abused them in the county jails and failed to investigate hundreds of sexual assaults, the Justice Department charged after a three-year civil rights investigation.

Justice officials are expected to file suit in U.S. District Court in Arizona asking a federal judge to order changes in the department run by Arpaio, 79, who bills himself as "America's toughest sheriff" for his stance on illegal immigration.

The Department of Homeland Security, reacting to the Justice Department report released Thursday, revoked Maricopa County jail officers' authority to detain people on immigration charges, meaning they can't continue to hold immigration violators who are not charged with local crimes.

Arpaio said at a televised news conference in Arizona that he would try to cooperate, but that "if they are not happy, I guess they can carry out their threat and go to federal court."



Mexico admits responsibility in rape, torture of indigenous woman (15 December 2011)
For the second time in a month, the Mexican government has formally taken responsibility for military abuses committed years ago, a step demanded by a series of international human rights court rulings. The gestures come at a time of heated debate over how to investigate and punish murders, torture and other violence committed by military personnel against civilians, abuses that are on the rise amid a raging war against drug cartels. The military has enjoyed relative impunity where such crimes are concerned, activists maintain.

The Rosendo case is especially compelling because indigenous women are among the most vulnerable and disenfranchised groups in the country as a result of poverty and language and social exclusion.

A member of the indigenous Me'phaa community in Mexico's southern Guerrero state, Rosendo, then 17, and another woman, Ines Fernandez, were raped by soldiers patrolling the region in 2002. Backed by human rights groups, including Mexico's Tlachinollan organization and the U.S.-based Robert F. Kennedy Center, both women pressed the case for years, turning to often-dismissive officials and government agencies until the case finally reached the Inter-American Court of Human Rights.

The court ruled in favor of the women, and, in two sentences late last year, ordered the government, among other steps, to publicly recognize the atrocities committed. The ruling cited the particularly insidious discrimination and violence faced by indigenous women and their lack of access to healthcare and justice, and it called for more civilian control over military accountability.



Co-op manager tells court of efforts to stop food tampering (16 December 2011)
"The area affected in February was not covered in cameras," said Madsen. "We looked for other places of fresh products to put cameras and we made sure we covered all areas that were affected."

Madsen said undercover security officers were hired to be on the lookout at all times for possible tampering by customers or staff.

Following yet another rash of discoveries of food items with pins in them on March 11, 2010, the manager said it was decided not to close the store again, but to have cashiers inform all customers at checkouts to be vigilant about checking any food products for tampering.

That day, the bulk food bins were dumped out and because the store could not ensure safety of customers, $9,000 worth of food was thrown out.



Four arrested in Norfolk while protesting sweeping military detention powers included in current defense authorization bill (15 December 2011)
About 40 demonstrators rallied Wednesday to protest a measure moving through Congress that they say would curtail Americans' legal rights.

Four were arrested after they were refused entry to the World Trade Center in an attempt to discuss their concerns with a staff member in U.S. Sen. Mark Warner's office.

The protesters called themselves Occupy Virginia. Many were part of the Occupy Norfolk movement, which spent weeks camped out downtown this fall protesting Wall Street greed and income inequality. Like-minded demonstrators from Richmond and Charlottesville joined the group.

Wednesday's protest targeted a provision in the annual defense authorization bill, nearing final passage in Congress, that authorizes military detention of suspected terrorists. The protesters called the measure an unnecessary expansion of military authority and an encroachment on legal due process.



After more than 8 1/2 years, Iraq war draws to a quiet close (14 December 2011)
BAGHDAD -- Defense Secretary Leon E. Panetta paid solemn tribute on Thursday to an "independent, free and sovereign Iraq" and declared the official end to the Iraq war, formally wrapping up the U.S. military's mission in the country after almost nine years.

"After a lot of blood spilled by Iraqis and Americans, the mission of an Iraq that could govern and secure itself has become real," Panetta said at a ceremony held under tight security at Baghdad ?s international airport. "To be sure, the cost was high -- in blood and treasure for the United States, and for the Iraqi people. Those lives were not lost in vain."

The 1:15 p.m. ceremony (5:15 a.m. in Washington) effectively ended the war two weeks earlier than was necessary under the terms of the security agreement signed by the U.S. and Iraqi governments in 2008, which stipulated that the troops must be gone by Dec. 31.

But commanders decided there was no need to keep troops in Iraq through the Christmas holidays given that talks on maintaining a U.S. presence beyond the deadline had failed. The date of the final ceremony had been kept secret for weeks, so as not to give insurgents or militias an opportunity to stage attacks.

PAM COMMENTARY: I hope this isn't one of those things where we find out years later that there were a huge number of "advisors" left behind. As if Iraq hasn't suffered enough for a gang of greedy oil men.



Junkyard Gives Up Secret Accounts of Massacre in Iraq (14 December 2011)
BAGHDAD -- One by one, the Marines sat down, swore to tell the truth and began to give secret interviews discussing one of the most horrific episodes of America's time in Iraq: the 2005 massacre by Marines of Iraqi civilians in the town of Haditha.

"I mean, whether it's a result of our action or other action, you know, discovering 20 bodies, throats slit, 20 bodies, you know, beheaded, 20 bodies here, 20 bodies there," Col. Thomas Cariker, a commander in Anbar Province at the time, told investigators as he described the chaos of Iraq. At times, he said, deaths were caused by "grenade attacks on a checkpoint and, you know, collateral with civilians."

The 400 pages of interrogations, once closely guarded as secrets of war, were supposed to have been destroyed as the last American troops prepare to leave Iraq. Instead, they were discovered along with reams of other classified documents, including military maps showing helicopter routes and radar capabilities, by a reporter for The New York Times at a junkyard outside Baghdad. An attendant was burning them as fuel to cook a dinner of smoked carp.

The documents -- many marked secret -- form part of the military's internal investigation, and confirm much of what happened at Haditha, a Euphrates River town where Marines killed 24 Iraqis, including a 76-year-old man in a wheelchair, women and children, some just toddlers.



Counting the casualties; A statistically based study claims that many more Iraqis have died in the conflict than previous estimates indicated (FLASHBACK) (27 January 2005)
The Chronicle of Higher Education today has a top-drawer article about the researchers from Johns Hopkins and Columbia Universities who published the study in the British medical journal The Lancet suggesting there were 100,000 Iraqi civilian dead from the war and the occupation. Lila Guterman, the article's author, notes that, "On the eve of a contentious presidential election -- fought in part over U.S. policy on Iraq -- many American newspapers and television news programs ignored the study or buried reports about it far from the top headlines."
The Chronicle article recounts in detail the methdology used for the study's 8000 interviews, in which 30 homes in each of 33 neighborhoods all over Iraq were visited. And other statisticins confirm the validity of the Lancet study's methdology: "Scientists say the size of the survey was adequate for extrapolation to the entire country. 'That's a classical sample size,' says Michael J. Toole, head of the Center for International Health at the Burnet Institute, an Australian research organization. Researchers typically conduct surveys in 30 neighborhoods, so the Iraq study's total of 33 strengthens its conclusions. 'I just don't see any evidence of significant exaggeration,' he says.

The researchers, including Johns Hopkins' Les Roberts--whose previous mortality statistics of conflicts had been used as fact by both the State Department and the U.N.--were particularly shocked by their findings in Fallujah:

"The Fallujah data were chilling: 53 deaths had taken place in the study's 30 households there since the invasion commenced, on March 19, 2003. In the other 32 neighborhoods combined, the researchers had counted 89 deaths. While 21 of the deaths elsewhere were attributable to violence, in Fallujah 52 of the 53 deaths were due to violence.

"The number of deaths in Fallujah was so much higher than in other locations that the researchers excluded the data from their overall estimate as a statistical outlier. Because of that, Mr. Roberts says, chances are good that the actual number of deaths caused by the invasion and occupation is higher than 100,000.

PAM COMMENTARY: In the spirit of full disclosure, I worked at The Chronicle of Higher Education in 2007.



Combating civilian deaths and restoring health in Iraq (FLASHBACK) (13 January 2007)
December, 2006, was the bloodiest month in the bloodiest year of the Iraq war, culminating in the 3000th US casualty and the hanging of Saddam Hussein. Yet these two killings, though sadly symbolic in their own ways, are dwarfed by the daily reports of civilian carnage. In today's Lancet, Gil Burnham and his Iraqi and US colleagues respond to criticisms of their study that estimated 654 965 Iraqi deaths between March, 2003, and July, 2006.

Understandably, no one wants to believe that 2?5% of the Iraqi population has died as the result of an invasion undertaken in the name of each UK and US reader. Riverbend, the Iraqi author of an award-winning blog, Baghdad Burning, speaks of wanting the figures to be wrong: if the estimate is inaccurate, perhaps things are not so bad in Iraq after all. However, there is a difference between wishing the situation was less grave and pretending that it is so. The legacy of such denial has allowed the fabric of Iraq to unravel--a process that will continue until the magnitude of the problem is grasped and effective action is taken to restore stability.

By highlighting indirect post-invasion mortality not measured by other estimates, Burnham and colleagues give voice to thousands of dead Iraqis and show that damage to services that enable public health, such as water, sewers, electricity, and access to hospitals can be just as deadly as car bombs. The Iraqi government and its allies would do well to focus on this infrastructure and on services that promote human dignity and health. Such a commitment to the long-term welfare of the Iraqi people, rather than to short-term political goals, would help to emphasise that health-care workers and other citizens and their families have a stake in building a secure Iraq.

The people of Iraq, not territory or oil, are her most precious asset and will determine her future success. Burnham and colleagues' study is a reminder that their welfare must be paramount.



Jobless caught in grim vigil (14 December 2011)
Legislative assistant Christina Hughes lost her job at the State Capitol a year ago.

Since then, she's taken the bar exam, used her 401(k) to pay bills and attended countless job fairs while applying for jobs nonstop. Still no luck.

Her unemployment benefits expire in two weeks. Determined to find work, any work, Hughes took her law degree off her resume and is now applying at temp agencies, restaurants and retailers. She's trying not to panic.

"There are still 300 applicants for some of the jobs I am applying for, ... so looking has been painful," she said. "There are not a lot of full-time jobs available."

PAM COMMENTARY: Most jobless don't even have Unemployment Comp anymore.



Brazilian federal prosecutors seek $10 billion from Chevron for offshore oil leak (15 December 2011)
Brazilian federal prosecutors said Wednesday they are seeking $10.6 billion in damages from U.S.-based Chevron Corp. because of environmental harm caused by an offshore oil leak. The prosecutors are also asking a judge to order Chevron and Transocean Ltd., the drilling contractor for the well where the leak occurred in November, to halt all activities in Brazilian territory for an indefinite period.

"During an investigation, the attorney general's office found that Chevron and Transocean were not capable of controlling the damage caused by the spill of nearly 3,000 barrels of oil, proof of a lack of environmental planning and management by the companies," the statement read.

Chevron, in an emailed statement, said that it had received no notice of the action by the federal prosecutors and that Brazilian oil regulators had not contacted it about the issue.

"From the outset, Chevron responded responsibly to the incident at its Frade Field and has dealt transparently with all Brazilian authorities," the company said.



Interior considers moving Montana bison to S.D., Colo. (14 December 2011)
BILLINGS - For the first time in decades, the federal government is considering moving bison captured outside Yellowstone National Park to public lands in Colorado, South Dakota and elsewhere in part to prevent an annual slaughter of the animals.

However, Montana Gov. Brian Schweitzer said Wednesday he wants the animals to remain in Montana and would block any attempt to move them.

In a letter obtained by the Associated Press, Interior Secretary Ken Salazar told Schweitzer Tuesday his agency is looking at multiple options for moving Yellowstone bison, including to Badlands National Park on South Dakota's Pine Ridge Indian Reservation and Great Sand Dunes National Park in Colorado.

Salazar also mentioned Wyoming's Wind River Reservation, where a prior attempt to place Yellowstone bison collapsed two years ago .



Bootleg liquor kills 126 people in eastern India (15 December 2011)
Bootleg liquor laced with toxic methanol killed 126 people and sickened dozens more who bought the illegal brew at small shops in eastern India, officials said Thursday. Police arrested seven suspected bootleggers.

Thousands of relatives, many of them wailing, gathered outside the packed hospital. Inside, dead bodies lay on the floor covered in quilts, while the ill waited on staircases to be treated. Groups of men sat in the halls with saline drips running into their arms.

Illegal liquor operations flourish across the slums of urban India and among the rural poor who can't afford the alcohol at state-sanctioned shops. The hooch, often mixed with cheap chemicals, causes illness and death on occasion, but rarely creates such mass carnage.

Day laborers and other poor workers began falling ill late Tuesday after drinking cheap booze from illegal shops near the village of Sangrampur, district magistrate Naraya Swarup Nigam said.



U.S. Forest Service to use aerial retardant with steps to protect species (14 December 2011)
U.S. Forest Service Chief Tom Tidwell has cleared the way for continued use of aerial fire retardant as long as pilots use special maps to avoid hurting threatened or endangered species.

The decision answers a lawsuit the agency lost over whether its aerial firefighting tactics properly consider fire retardant's environmental impact. Fire retardant is essentially ammonium-based fertilizer, which kills fish and aquatic insects and promotes the spread of noxious weeds. A misplaced retardant drop in 2003 killed 20,000 fish in a single stream. In 2008, the Forest Service reported 65 drops where retardant may have hurt a plant or animal protected by the federal Endangered Species Act.

"These new guidelines strike a balance between the need to supplement our boots-on-the-ground approach to fighting wildfires while protecting our waterways and important plant and animal species at the same time," Tidwell said in an email statement on Wednesday. "Our new approach will benefit communities, ecosystems and our fire crews."

The new rules will make it challenging for fire management, according to Neptune Aviation President Dan Snyder. The Missoula-based company is the nation's largest provider of retardant-dropping airplanes.



White House says no veto of defense bill (14 December 2011)
The White House on Wednesday abandoned its threat that President Barack Obama would veto a defense bill over provisions on how to handle suspected terrorists as Congress raced to finish the legislation.

Press secretary Jay Carney said last-minute changes that Obama and his national security team sought produced legislation that "does not challenge the president's ability to collect intelligence, incapacitate dangerous terrorists and protect the American people."

Based on the modifications, "the president's senior advisers will not recommend a veto," the White House said.

The statement came just moments after the House wrapped up debate on the $662 billion bill that would authorize money for military personnel, weapons systems, the wars in Iraq and Afghanistan and national security programs in the Energy Department in the budget year that began Oct. 1.



House-Senate Revise Indefinite Detention Bill in Bid to Avoid White House Veto, But Fears Remain (14 December 2011) [DN]
AMY GOODMAN: Explain exactly what you mean. Give us an example of an American citizen, what could happen here in this country.

CHRIS ANDERS: Well, I think one of the things that's been really helpful in this debate is the Japanese American Citizens League has come out strongly against this legislation. And one of the things that they are worried about and that they've drawn a direct line from is what happened during World War II, where there was an internment of Japanese Americans based on nothing more than suspicion or just, you know, plain-out, old racism, where there was that internment experience of people indefinitely detained without charge or trial. And what's happening here, and this kind of power that would be given over to any president, not just President Obama--but this is so broadly written, it would become a permanent feature of United States law, so that 10 years, 20 years down the road, any president could still use this power to have the military pick up people and indefinitely detain them without charge or trial, potentially for years, potentially for life.

AMY GOODMAN: Who's pushing for this? And what about the amendments that are being talked about right now? And also, what about the Udall amendment?

CHRIS ANDERS: Well, there was, on the Senate--in the Senate, there was a vote a couple weeks ago, when it was first considered there, on an amendment offered by Senator Mark Udall, and there were a couple of amendments from Senator Feinstein, that would have either taken these provisions out entirely or would have sharply limited their ability to be used. The Udall amendment failed, 38 to 60. There were 38 senators who voted for that. And the two Feinstein amendments failed 45 to 55. The good news in all that is that it shows that if the President follows through on his veto threat, his veto could be sustained, because the only way a veto can be overridden is with two-thirds of the vote.

But unfortunately, those bills--that bill had passed the Senate, had already passed the House back in May, and so what we're facing today is a vote on the conference report. And one of the things that's important for your viewers and listeners is that most members of Congress are still trying to struggle with figuring out what this issue is, and they really do need to hear from constituents. This is one of these things where it's not just call your member of Congress, but this is a time where members of Congress, a lot of them are seeing this for the first time. This is another secret deal. There were--the conference met in secret, with four members of them making up this deal together. It was rubber-stamped late Monday night. For a lot of them, today is the first day they're really looking at it, and they're trying to figure out what to do. So this is actually the prime time, between now and about 1:00 Eastern time, to call your member of Congress on the House side, but also on the Senate side, and say, "Vote no on this bad bill."



Battlefield America: U.S. Citizens Face Indefinite Military Detention in Defense Bill Before Senate (FLASHBACK) (29 November 2011) [DN]
AMY GOODMAN: Now again, suspected. This is not that you've been convicted.

DAPHNE EVIATAR: Suspected. And this is military custody without trial. So, this is for example what we have in Guantanamo Bay and at Bagram only you're now expanding the battlefield, as you said, to the United States. And, explicitly, some members of congress have said recently, yes, the battlefield now is the United States as well and the U.S. military ought to be able to operate here as well. And one other point, another very controversial provision in the bill and what the administration has particularly objected to, is the mandatory military custody provision which would say anyone suspected of terrorism in any way connected to Al Qaeda would have to be put into military custody. So, the government wouldn't even have the option. So, all these FBI investigations that are thwarting terrorist attacks and local police investigations, immediately that would have to be turned over to the U.S. military, and that would become a military action here in the United States, on U.S. soil.

AMY GOODMAN: How is this constitutional?

DAPHNE EVIATAR: That's a good question. It could be challenged, constitutionally, but, by the time something like this gets to the Supreme Court and we get a decision, it could be years.



Revealed: huge increase in executive pay for America's top bosses (14 December 2011)
Chief executive pay has roared back after two years of stagnation and decline. America's top bosses enjoyed pay hikes of between 27 and 40% last year, according to the largest survey of US CEO pay. The dramatic bounceback comes as the latest government figures show wages for the majority of Americans are failing to keep up with inflation.

America's highest paid executive took home more than $145.2m, and as stock prices recovered across the board, the median value of bosses' profits on stock options rose 70% in 2010, from $950,400 to $1.3m. The news comes against the backdrop of an Occupy Wall Street movement that has focused Washington's attention on the pay packages of America's highest paid.

The Guardian's exclusive first look at the CEO pay survey from corporate governance group GMI Ratings will further fuel debate about America's widening income gap. The survey, the most extensive in the US, covered 2,647 companies, and offers a comprehensive assessment of all the data now available relating to 2010 pay.

Last year's survey, covering 2009, found pay rates were broadly flat following a decline in wages the year before. Base salaries in 2009 showed a median increase of around 2%, and annual cash compensation increased just over 1.5%. The troubled stock markets took their toll, and added together CEO pay declined for the third year, though the decrease was marginal, less than three-tenths of a percent. The decline in the wider economy in 2007, 2008 and 2009 far outstripped the decline in CEO pay.



Lawsuit: 14 bomb-sniffing dogs on way to Afghanistan died in truck (14 December 2011)
In an unsuccessful bid to settle the matter without going to court, a Houston lawyer for the Florida company asked the defendants to pay $1.3 million in damages and $30,000 in legal fees.
According to the lawsuit, the animals -- Tiny, Rex, Rocky, Crock, Dork, Harrie, Stress, Sigo, Rex, Jaco, Kimbo, Kilo, Albert and Bak -- were taken the Houston shipping facility on Dec. 20. A veterinarian had certified all were in good health.

When it was not possible to ship the animals on a same-day flight, the lawsuit contends Animal Port Houston employee Christopher Hay said the dogs would be boarded overnight in the company's kennel and warehouse.

The animals were to be flown to Afghanistan Dec. 21, 2010.
But when agents for the dogs' owners visited the shipping facility early on that morning, they found the animals inside an unattended refrigerated box truck, the lawsuit says. The truck was running with the doors partly ajar.

The agents smelled a rancid odor, the lawsuit says, and when they shook the crates, the dogs inside failed to move. They found blood on the truck floor and in some crates and damage that suggested two animals had tried to escape the containers.



Study finds unattractive men most likely to incorrectly think women really dig ?em (14 December 2011)
Researchers from Williams College and University of Texas at Austin took 96 men and 103 women, all undergraduates, and put them through a "speed date" type scenario. The men and women first took surveys rating themselves on attractiveness and their level of desire for a short-term sexual encounter. They then talked with five members of the opposite sex for about three minutes each. After the meeting they rated the partners on physical attractiveness and how interested in them sexually the partner appeared to be. The study will be published in the journal Psychological Science.

Researchers found men who were looking for a short-term sexual encounter were more likely to overestimate a woman's desire for them. Men who thought they were hot also overestimated women's desire for them. Furthermore, the more attractive the woman was to the man, the more likely he was to overestimate his desire in her.

Men who were actually considered attractive by the women's rankings did not seem to have this discrepancy in evaluating the situation. Women, for the record, consistently underestimated their male partners' interest in them sexually.

Researchers say there's an evolutionary explanation for this discrepancy.



France's faulty breast implants scandal (14 December 2011)
Over the past 10 years more than 30,000 women in France, and thousands of others in countries including Spain and the UK, had breast augmentation with what have turned out to be potentially defective implants in what is now described as a cosmetic surgery horror story. The scandal has sent panic through France's vast plastic surgery industry.

The company Poly Implant Prosthesis (PIP), based in the south of France, was one of the world's leaders in silicone implant production until last year when it was found to have been cutting corners and saving an estimated ?1bn (?840m) a year by using industrial silicone instead of medical-grade fillers in their breast implants. The casing around the filling was also faulty and prone to rupture or leakage. The company has closed and more than 2,000 women have filed legal complaints. A judicial investigation has begun for involuntary homicide over a woman who died from cancer.

The French government recently identified four known cases of cancer in women who have had the implants, two of whom have died, although they have not established a link between the implants and cancer.

But on Wednesday French women who had PIP implants staged their first street demonstration outside the French health ministry, saying the state had not done enough. They believe the government should pay for all implant removals. "We're sick of being dismissed as bimbos," said one woman in the crowd who had PIP implants after breast removal from cancer. Many said they felt dismissed as vain or had themselves to blame. Most were on low incomes, had taken out loans for the initial surgery and were struggling to pay for removals.



Paracetamol kills mother who took a 'few extra' pills a day (14 December 2011)
The death of Desiree Phillips, 20, follows studies showing that "staggered overdoses" of paracetamol over the course of a few days can be more dangerous than a single, massive overdose.

Miss Phillips, of Llanelli, South Wales, had a routine procedure to remove several benign lumps on her breast earlier this year.

Doctors prescribed antibiotics and over-the-counter paracetamol to help her cope with the discomfort.

Nine days after the operation, she was taken to hospital in excruciating pain and diagnosed with liver failure.

She underwent a liver transplant but died a week later at Birmingham Queen Elizabeth hospital.



University of Western astronomers get rare video of meteor's fall near Toronto (14 December 2011)
Astronomers from the University of Western Ontario have captured on video, a relatively rare occurrence -- a meteor, estimated to be 4.5 billion years old, as it falls from the evening sky just outside of Toronto.

The bright fireball or meteor travelled through the evening sky east of Toronto on Monday and was captured by a highly advanced video surveillance system from the university.

Six cameras from Western's Southern Ontario Meteor Network recorded a slow-moving fireball, estimated to be no bigger than a basketball, at 6:04 p.m. It first entered the atmosphere at a shallow angle of 25 degrees at 14 kilometres per second.

The sighting occurred near the peak of the annual Geminid meteor shower, but the meteor is unrelated to that shower.



Attorney General Holder may challenge new state voting law restrictions, proposes federal government automatically register all citizens to vote (14 December 2011)
Holder proposed that the federal government automatically register all citizens to vote.

"Today, the single biggest barrier to voting in this country is our antiquated registration system," the attorney general said. "All eligible citizens can and should be automatically registered to vote."

He said he was troubled by new laws in South Carolina and Texas that require registered voters to show state-issued photo identification before casting a ballot. Alabama, Kansas, Rhode Island, Tennessee and Wisconsin also require photo IDs.

Holder also cited Florida's recent law that reduced the number of days for early voting and set new penalties on voter registration groups, such as the League of Women Voters, if they don't follow strict procedures.



Police knew stolen SUV was at Tech before shooting (13 December 2011)
Blacksburg police knew hours before a gunman shot and killed Virginia Tech police officer Deriek W. Crouse that an SUV stolen by an armed gunman was on campus; the first alerts to students went out only after Crouse had been shot.

While gaps in key information still existed Tuesday night in a new timeline released by Virginia State Police, state authorities acknowledged that a white Mercedes SUV, known to have been stolen in Radford the day before Crouse was shot to death, was reported to be parked at the Virginia Tech Transportation Institute at 9:30 a.m. Thursday, a few hours before Crouse was killed.

A Radford City Police Department alert to area law enforcement agencies, including police at Virginia Tech and the city of Blacksburg, that went out at 12:11 p.m. Wednesday after the SUV theft described the vehicle and said the suspect in the theft was "armed and dangerous."

The Virginia Tech Transportation Institute facility is at the south end of Blacksburg, about 3 miles from where Ross Truett Ashley, a part-time Radford University student, gunned down the officer as Crouse sat in his patrol car during an otherwise routine traffic stop.



State Police: Virginia Tech gunman purchased handgun legally months before killing officer (13 December 2011)
RICHMOND, Va. -- The man who fatally ambushed a Virginia Tech police officer had legally purchased the handgun used in the shooting, Virginia State Police said Tuesday.

Ross T. Ashley, 22, in January purchased the .40-caliber semiautomatic weapon used to kill 39-year-old officer Deriek W. Crouse in January. It was bought at a licensed Virginia gun dealer, but state police investigators did not release the dealer's name.

Crouse was gunned down on Tech's Blacksburg campus during a routine traffic stop on Thursday in a parking lot of Cassell Coliseum. Ashley was found a short time later in a nearby parking lot, dead of a self-inflicted gunshot wound. Ballistics tests have linked the same gun to both killings.

Investigators said they have found no link between Ashley and Crouse. Ashley was a part-time student at nearby Radford University.



100 Beluga whales trapped in Russian Far East (14 December 2011)
Over 100 Beluga whales are trapped in water between ice floes in the Chukotka region of Russia's Far East, the authorities said, calling on the government to send an ice-breaker to free them.

"A group of over 100 Beluga whales are cut off from the sea and are prisoners of ice floes in the Bering Sea," the Chukotka region said in a statement on its website, saying the local governor Roman Kopin had requested an ice-breaker.

It said that the whales were trapped just 15 kilometres (10 miles) south of the village of Yanrakynot on the Bering Sea.

The statement said the Kopin had written a letter to Transport Minister Igor Levitin and Emergencies Minister Sergei Shoigu "to study the possibility of sending an ice-breaker to save the whales."



Occupy Wall Street leaders, heady with momentum, plan to continue blockades, similar protests (13 December 2011)
OAKLAND, Calif. - Heady with their successful attempts to block trucks and curb business at busy ports up and down the West Coast, some Occupy Wall Street protesters plan to continue their blockades and keep staging similar protests.

Thousands of demonstrators forced shipping terminals in Oakland, Calif., Portland, Ore., and Longview, Wash., to halt parts of their operations Monday and some intend to keep their blockade attempts ramped up overnight.

At least one outside observer who has followed political movements for decades said the port blockades were an indicator of the disruptive activities likely to continue for months and right until next year's presidential elections.

The movement, which sprang up this fall against what it sees as corporate greed and economic inequality, focused on the ports as the "economic engines for the elite." It comes weeks after police raids cleared out most of their tent camps.



Va. Tech shooter described as "nice guy" by friends (12 December 2011)
"It seemed like he had his head straight," said Brittany Perry, a senior at Radford University about her friend Ross Ashley, the gunman in last Thursday's murder-suicide at Virginia Tech University.

Perry told The Washington Post the two used to work together as stagehands at the university's Bondurant Auditorium and he'd walk her home after late-night shows.

Days after she last saw him, Ashley, a 22-year-old part-time student, flashed a gun to steal a Mercedes from a woman. On Thursday, police said, he abandoned that SUV at Virginia Tech, fatally shot campus police officer Deriek W. Crouse, and was found dead a short time later of a self-inflicted gunshot wound.

The events stunned Ashley's friends who say they had seen no indications of anger or trouble.

"I never would have expected this. I mean, he was a nice guy. I didn't believe it at first," Radford senior Garrett Manion said. He lived with Ashley last year.



Obama establishes Office of Manufacturing Policy (12 December 2011)
At a time when economists say U.S. manufacturing policy is in disarray, the Obama administration said Monday it has created a new cabinet-level Office of Manufacturing Policy to be co-chaired by the Commerce Department secretary and the director of the White House National Economic Council.

"At this make or break time for the middle class and our economy, we need a strong manufacturing sector that will put Americans back to work making products stamped with three proud words: Made in America," President Barack Obama said in his announcement.

The new office expands on a previous appointment for a White House adviser on manufacturing, known as a "manufacturing czar." Washington has had no fewer than three manufacturing czars in the course of two administrations. The most recent, Ron Bloom, resigned in August - but only after he issued a report that found that "past manufacturing policies have largely failed."

As one of the new co-chairs, Commerce Secretary John Bryson is meant to give the position cabinet-level influence for the first time. His co-chair will be National Economic Council Director Gene Sperling, an economic pragmatist who helped negotiate China's entry into the World Trade Organization as an adviser to President Bill Clinton.



Oakland port workers stay home as protesters rally (13 December 2011)
OAKLAND -- Despite calls to desist from Oakland politicians and union officials, Occupy protesters succeeded Monday night in shutting down operations at the Port of Oakland for the second time in less than two months.

The companies that operate the 26 berths at the nation's fifth-busiest container port told longshore workers not to report for the 7 p.m. evening shift - effectively halting work for the next eight hours and preventing 100 to 200 employees from earning the pay they would have received on a typical shift.

The decision was made even before protesters began marching toward from downtown and West Oakland BART toward the port. It turned the planned demonstration into a celebration: About 3,000 marchers gathered in the dark, dancing to music while some clambered atop trucks that were lined up with nowhere to go.

"We are ecstatic with the results," said Milo Avery, 22, of Oakland. "This day is the culmination of a lot of hard work. It's a historic and momentous step in this movement."

Some protesters pledged to remain at the port to block workers from arriving for 3 a.m. shifts today, saying further disruption would be a sign of support for demonstrators in other port cities who sparred with police Monday. But by 9:30 p.m., the crowd had dwindled to about 150 people.

PAM COMMENTARY: The workers will probably pick up extra hours later.



First Blackwater, then Xe, now company is Academi (13 December 2011)
The company once known as Blackwater, then as Xe, renamed itself again Monday. Its new moniker: Academi.

The latest renaming reflects a continuing effort by the company's new management to distance itself from Blackwater's controversial past, which includes allegations of indiscriminate shooting of civilians by its security operatives in Iraq.

Ted Wright, president and chief executive officer, said Monday that the choice of the name Academi reflects an intent to refocus on training.

"We chose the name because we want to let people know that part of our strategy is to lead with training and focus on training," Wright said.



Occupy protest at Port includes melee, arrests (13 December 2011)
A crowd of 500 people peacefully blocked a Port entrance near the lower West Seattle Bridge on Monday before violence broke out nearby during an "Occupy the Ports" day up and down the West Coast.

The Seattle group marched from Westlake Park to lower Spokane Street, blocking truck access to the Terminal 18 south gate, and for a time traffic in both directions.

Three people were arrested after defying police, who advanced with bicycles upraised to clear a lane. Then a larger melee happened just before 5 p.m. on Klickitat Avenue Southwest, a route to Port facilities, a shipyard and petroleum tank depot on Harbor Island.

Some in the crowd used wood or metal scraps they had stacked as a barricade, and then someone tossed a flare toward officers. Another protester tried to cover a police horse's face with a protest banner. One officer was hit in the face with a bag of paint, police said.

Police surged forward, squirting pepper spray at some groups and tossing out two concussion devices that let out a cloud of acrid brown smoke. Eleven protesters were arrested and processed at a van parked nearby.

After the confrontation, demonstrators who had been pepper sprayed treated each other with milk, antacid solution and water. Some shouted angry comments at police, such as "Protect and serve, my ass."



Police clear Occupy Baltimore protesters from McKeldin Square (13 December 2011)
Baltimore police in riot gear moved in full force but peacefully evicted protesters with the Occupy Baltimore movement from the Inner Harbor's McKeldin Square during the early morning hours Tuesday.

Officials reported no arrests. About 40 people grabbed their belongings and left the encampment, surrounded by police wearing shields and carrying nightsticks who stayed on the periphery. Those who were homeless were given the option of climbing into city buses to be taken to a shelter.

The eviction, long alluded to by city officials, brought the 10-week protest to an end. For the most part, protesters seemed disappointed to be leaving but said police had been respectful.

"I'm very impressed by the level of civility that's been shown. There's mutual respect on both sides," said Mike Gibb, 21. "It's nothing like Oakland, nothing like Los Angeles."

Others said the eviction was abrupt and unnecessary. "It's 4 in the morning," said Derrick Marshall, 34, who left behind a backpack with books and medicine. "They could've done this at 4 in the afternoon. It's cold. ? Everything I own is back there."



Targeting the Unemployed (Editorial) (12 December 2011)
The House Republican leadership managed to get one thing right in its bill to extend the payroll tax cut and unemployment benefits. The bill does, indeed, extend the payroll tax cut for another year, but, beyond that, there is a lot to dislike. To help pay for the package, for instance, the bill would cut social spending more deeply than is already anticipated under current budget caps without asking wealthy Americans to contribute a penny in new taxes.

It also holds the expiring provisions hostage to irrelevant but noxious proposals to undo existing environmental protections. Worse, it would make unemployment compensation considerably stingier than it is now.

At last count, 13.3 million people were officially unemployed and 5.7 million of them had been out of work for more than six months. At no time in the last 60 years has long-term unemployment been so high for so long.

But Republican lawmakers would have you believe that the nation cannot afford jobless benefits and that many recipients are not so much needy, as lazy, disinclined to work as long as benefits are available. When was the last time any Republican lawmaker tried to live on $289 a week, the amount of the average benefit?

PAM COMMENTARY: They're taking a page from their boyfriend, Ronald Reagan, and blaming the unemployed for the bad economy. A display of heartlessness AND cluelessness.



Occupy Portland protesters block work at three Port of Portland terminals (12 December 2011)
Port officials said the early morning decision to close Terminals 5 and 6 put safety ahead of business. Indeed, around 375 International Longshore and Warehouse Union workers on two shifts went without work -- or pay -- for the day, said Mike Gardner of ILWU Local 8 of Portland. Dozens of locally based companies like Boshart's paid their employees but said they'd lost anywhere from $400 to $10,000 as they reworked the logistical puzzle of managing loads of everything from hay and animal feed to consumer goods with Columbia Sportswear, Nike and Intel labels.

Around 5 p.m., members of the anti-Wall Street movement surprised Port officials by then gathering around 400 deep at Terminal 4, where work unloading a ship was abandoned and 25 workers sent home with just four hours pay.

The intent, protesters said, was to hurt large corporations that make millions off importing and exporting. They pointed to SSA Marine, a cargo-handling company at the Port of Portland that is owned by Goldman Sachs -- a favorite target of Occupy Wall Street protesters' anger nationally. Demonstrators also said they were there to lend support to the ILWU and Warehouse Union Local 21 in Longview, which are engaged in a bitter labor dispute over staffing of a grain terminal there.

"We're trying to send the message that a day without importing and exporting hurts," said protester Shawna Gonzelez. "We're hurting them where it hurts, and that's taking away the tools of their trade."

The mostly peaceful gathering of protesters said they were there "in solidarity" with workers. Although idled Monday, workers likely will get extra work this week handling the shipments stuck in Port, protesters reasoned.



The scent of a man? It could be an STD (11 December 2011)
Would-be lovers wondering whether to go forward with a new relationship might heed the advice of Russian scientists: Take a deep whiff.

Sniffing a potential partner's scent could tell whether Mr. Right has a sexually transmitted disease, according to a small study that found that gonorrhea-infected men smelled "putrid" to a bevy of young ladies.

"Our research revealed that infection disease reduces odor attractiveness in humans ?" wrote Mikhail Moshkin, a professor at the Institute of Cytology and Genetics in Novosibirsk, Russia, and the lead author of research published in the most recent issue of the Journal of Sexual Medicine.

The off-putting scent may be subtle, more a chemical warning than a blast of body odor, but it definitely has an effect, according to the experiment conducted by Moshkin and his colleagues.



Born smaller than soda cans, tiniest babies are growing up healthy; docs say most not so lucky (11 December 2011)
CHICAGO -- One is a healthy first-grader, the other an honors college student majoring in psychology. Once the tiniest babies ever born, both girls are thriving, despite long odds when they entered the world weighing less than a pound.

A medical report from the doctor who resuscitated the infants at a suburban Chicago hospital is both a success story and a cautionary tale. These two are the exceptions and their remarkable health years later should not raise false hope: Most babies this small do poorly and many do not survive even with advanced medical care.

"These are such extreme cases," said Dr. Jonathan Muraskas of Loyola University Medical Center in Maywood, Ill. They should not be considered "a benchmark" to mean that doctors should try to save all babies so small, he said.

The report involves Madeline Mann, born in 1989 weighing 9.9 ounces, then the world record; and 7-year-old Rumaisa Rahman, whose 9.2-ounce birth weight remains the world's tiniest. Rumaisa's birth weight was initially reported as several ounces less, but that figure was based on a different conversion scale.



Four dead after Lewis-McChord helicopters crash (12 December 2011)
The helicopter involved is known as a Kiowa Warrior, said Piek, and is primarily used for armed reconnaissance and security. The Warrior is a single-engine, four-blade chopper known for its highly accurate navigation system and its portability; two of them can be transported by a C-130.

In late October, Fort Rucker temporarily grounded its own Kiowa Warrior fleet. The grounding was not the result of an accident, but part of a proactive review of "specific system concerns," according to an Army press release.

Dangerfield didn't say what the helicopters were doing when they crashed Monday night. "Pilots, as you know, do a lot of night training," he said.

Joint Base Lewis-McChord, one of 12 joint bases in the world, supports more than 100,000 military and civilian personnel, contract employees and retirees.

Three Fort Lewis soldiers died five years ago this month when a Black Hawk utility helicopter crashed during a night time training session near Enumclaw.



In California, Indian Tribes With Casino Money Cast Off Members (12 December 2011)
For Indians who lose membership in a tribe, the financial impact can be huge. Some small tribes with casinos pay members monthly checks of $15,000 or more out of gambling profits. Many provide housing allowances and college scholarships. Children who are disenrolled can lose access to tribal schools.

The money and the immense power it has conferred on tribes that had endured grinding poverty for decades have enticed many tribal governments to consolidate control over their gambling enterprises by trimming membership rolls, critics and independent analysts say.

"Sometimes it is political vendettas or family feuds that have gotten out of hand," said David Wilkins, a Lumbee Indian and professor of American Indian studies at the University of Minnesota who has studied disenrollment across the country. "But in California, it seems more often than not that gaming revenue is the precipitating factor."

At least 2,500 Indians have been disenrolled by at least two dozen California tribes in the past decade, according to estimates by Indian advocates and academics. In almost all of those cases, tribal governments -- exercising authority granted by the federal government -- have determined that the ousted Indians did not have the proper ancestry. According to 2010 census figures, more than 362,000 Indians live in California.



Western Montana Christmas tree hunters finding damage by spruce budworm (13 December 2011)
Cut-your-own Christmas tree hunters have been finding a lot of cosmetic damage in the forests around Missoula this December.

Large swaths of Douglas fir, grand fir and spruce trees have had their crown needles nibbled away by the spruce budworm, another forest pest on the rise in recent years. Along with the tussock moth, spruce budworms have been moving west after munching around Bozeman, Butte and Helena.

"It's definitely moved into western Montana," said Montana State University Extension Service forester Peter Kolb. "You go a decade without seeing it, and all of a sudden, you see a lot of defoliation. This last decade, we've seen some significant mortality."

Unlike the mountain pine beetle, which kills lodgepole and ponderosa pine trees within a year of infestation, spruce budworms present a more drawn-out hazard. In caterpillar form, the bug eats all the freshest growth on a host tree - usually the top and the tips of branches. Because fir trees keep their needles for five to seven years, it takes a long time with the bugs eating new growth before the old needles run out.



City hauls away, stores Occupy Calgary protesters' sculpture (13 December 2011)
The Occupy Calgary sculpture Heart of the Beast was winched onto a tow-truck Monday morning and hauled away from Olympic Plaza after a fair bit of shouting by some protesters and one half-hearted attempt to lie underneath a backhoe and stop the removal.

The sculpture was the last remnant of the movement left in the park, deposited there in the middle of the night not long before bylaw officers moved in to clear the area last Friday.

It's now in the hands of the city, which says it wants to display the piece again. But for the moment, Heart of Beast is being stored in a heated north-east warehouse until the public art board can figure where it should be located.

Already, there are a few suggestions. Ald. Brian Pincott hopes it will be stationed right in front of City Hall, calling the three-metre high twisted steel sculpture "elegant" and "beautiful."



20 Occupy Houston protesters arrested (12 December 2011)
Police arrested 20 Occupy Houston protesters Monday afternoon as more than 100 demonstrators from as far as Dallas and Austin gathered just outside the Houston Port in a coordinated action with other Occupy demonstrations targeting the nation's ports.

More than 1,000 Occupy Wall Street protesters blocked cargo trucks at some of the West Coast's busiest ports Monday, forcing terminals in Oakland, Calif., Portland, Ore., and Longview, Wash., to halt operations.

Organizers called for the "Shutdown Wall St. on the Waterfront" protests, hoping the day of demonstrations would cut into profits of corporations that run the docks and send a message that their movement was not over.

The closures' economic impact, however, wasn't immediately clear.



Occupy protesters block West Coast ports (12 December 2011)
The protests stretched from San Diego to Anchorage, brought work to a standstill in Oakland and Longview, Wash., and led to the closure of a major marine terminal in Portland, Ore. Demonstrators caused smaller disruptions in Seattle and in Long Beach, where a driving rain and threats of arrest put a damper on an early morning picket line.

In many cities, protesters targeted terminals operated by SSA Marine, a shipping company that is locked in a labor dispute with some port truckers, and is partly owned by Wall Street investment bank Goldman Sachs.

Organizers said Monday's actions were also an expression of support for union workers in Longview, where the International Longshore and Warehouse Union has been fighting to ensure its members get jobs at a new shipping facility.

But Monday's protests were not endorsed by ILWU or the other major unions operating at the ports. A spokesman for ILWU, Craig Merrilees, said the union has specific rules about when it can agree to support a protest. "This was not a picket line under the legal terms of the current labor agreement," he said.



Big diesel fuel spill reaches creek at UC Berkeley (12 December 2011)
Several agencies were on the UC Berkeley campus Sunday assessing how much damage was done when 1,711 gallons of diesel fuel spilled from an underground tank Saturday night, with some of the fuel washing into Strawberry Creek and possibly beyond.

"No fuel has reached San Francisco Bay or the Berkeley Marina," said Mary Simms, a regional spokeswoman for the U.S. Environmental Protection Agency.

Cleanup crews were busy Sunday mopping up Stanley Hall, a science building where most of the fuel spilled sometime around 7 p.m., as well as along the creek and the surrounding area, environmental officials said.

The leak was contained by 9 p.m. Saturday, but Stanley Hall remains closed. Campus officials hope to have the spill cleaned up by today, the first day of final exams at the university.



Family of Virginia Tech shooter offers prayers, condolences to the family of slain officer (12 December 2011)
RICHMOND, Va. -- The family of the man authorities say shot and killed a Virginia Tech police officer has offered condolences and prayers to the slain officer's family.

In an unsigned statement faxed Sunday to The Associated Press, the family of 22-year-old Ross Truett Ashley also requested that their privacy be respected.

Investigators say Ashley walked up to police officer Deriek Crouse on Virginia Tech's Blacksburg campus and fatally shot him. Ashley was found a short time later, dead of self-inflicted gunshot wound.

"The Ashley family would like to offer their condolences to the family of Officer Crouse," the statement said. "Officer Crouse and his family are in their prayers."



Details trickle out in shooting of Tech officer (11 December 2011)
Dailey, who said he has been interviewed by police, said he last saw Ashley on Tuesday when he came to Dailey's residence to check his email.

"We're just college kids," Dailey said. "We went to the bar. We played pool. We watched football."

He said Ashley worked at the Fatz restaurant in Dublin. A supervisor and a public relations spokesman for the restaurant chain would neither confirm nor deny that Ashley had been an employee.

Michael Armory, a student who lived with Ashley when he attended the University of Virginia's College at Wise, said Ashley seemed prone to depression and angry outbursts but could also be "real cool" and helpful.

In Radford, acquaintance Anthony Iacovone, 21, described Ashley as "very nice" and "very genuine."

"From what I know about Ross, he was a good guy," Iacovone said Friday.

PAM COMMENTARY: I wonder if drugs were involved. The previous Virginia Tech shooter had been on antidepressants, which can increase homicidal tendencies as a "side effect." That might explain why a "nice kid" could suddenly become violent without an apparent reason.



NYPD Facebook probe raises free speech question (11 December 2011)
"Maybe next year they should hold it on Riker's Island," one of the Facebook posts read, referring to the city's main jail.

At least 20 such comments made on the page may have come from police officers, New York Police Department officials said this week. Internal affairs detectives are interviewing officers under oath and getting subpoenas for computer records. Departmental charges could be brought, Police Commissioner Raymond Kelly said.

He said the department can discipline behavior determined to be unbecoming of a police officer or detrimental to the service - and that includes online outbursts.

"It is disturbing when anyone denigrates a community with hateful speech. It is unacceptable when police officers do it," Kelly said in a statement.

But the posts, however embarrassing or outrageous, also raise a First Amendment issue about whether officers should watch what they say, online and off.

Government employees must be able to express their opinions, said Donna Lieberman, executive director of the New York Civil Liberties Union. Unlike private employees, governmental employees like police officers and firefighters are protected under the First Amendment that says the government can't restrict free speech.

"That comes into play not only when we like what they have to say, but also when they say obnoxious, disgusting and hateful things," she said.



Senator Calls for Passenger Advocate After TSA Strip-Search Claims (11 December 2011)
(NEW YORK) -- In response to recent claims of elderly women being strip-searched by Transportation Security Administration (TSA) screeners and another woman being stopped because of a colostomy bag, New York Democratic Sen. Charles Schumer on Sunday called for the creation of a passenger advocate at airports who could immediately act and respond to concerns related to screenings.

In making the announcement, Schumer said, "While the safety and security of our flights must be a top priority, we need to make sure that flying does not become a fear-inducing, degrading and potentially humiliating experience."

The TSA has denied the strip-search claims, saying it does not conduct those type of searches. It also says it is already planning its own advocacy service. TSA spokeswoman Kristin Lee says the agency is planning to establish a toll-free hotline in January that passengers can call if they feel they need assistance.

Lee says the service will, "give passengers direct access to guidance and information specific to persons with disabilities or medical conditions" prior to them flying. The spokesperson said TSA screeners are also regularly trained on how to handle passengers with disabilities or medical conditions.

Schumer, however, wants an advocate in place at airports to intercede in person on the passenger's behalf. New York State Sen. Michael Gianaris has teamed up with him in calling for a passenger advocate.



Occupy SF: Police clear last camp, arrest 55 (12 December 2011)
Beginning Saturday morning, police issued hourly warnings to the protesters that they were illegally lodging on the sidewalk and were subject to arrest. At 4 a.m. Sunday, officers ordered the protesters to leave, said San Francisco Police Officer Albie Esparza.

As officers moved in, protesters spat on several officers and shoved one, Esparza said. No demonstrators were injured, he said.

Nick Shaw, 32, of San Francisco said police kicked him and struck him with batons when he tried to retrieve his duffel bag during the sweep.

"They told me I had three seconds to get off the sidewalk, and I told them I have a right to be here - I'm a nonviolent protester," Shaw said, adding that police confiscated his bag. "Everything was in that bag - my medication, my birth certificate, my coat. Good thing I'm from Cleveland, or I would have froze to death."

By Sunday afternoon most of the protesters had been released from jail, and many had returned to the sidewalk with sleeping bags, protest signs and food. Several police officers stood in front of the bank, and Esparza said they would clear anyone who tried to sleep overnight.



Berkeley's Occupy camp thrives, unthreatened (12 December 2011)
It took a few weeks, but Berkeley is finally taking center stage in the Bay Area's Occupy movement.

The 2-month-old encampment in Civic Center Park - until recently a smattering of tents in the corner - is now a booming megalopolis of tents, banners, dogs and teach-ins. It fills most of the park and has become the largest Occupy protest in the Bay Area.

"I love it here. It's a rich, multifaceted experience," said Brian Lipson, 44, a preschool teacher who moved into the camp shortly after it was established. "A structure is blossoming here."

The population explosion came after police cleared Occupy camps in San Francisco and Oakland, leading dozens of protesters to relocate to downtown Berkeley.



Even smarter than we thought? Study reveals clever ravens (11 December 2011)
FAIRBANKS -- Ravens, which are well-known for outwitting everyone from garbage collectors to rival scavengers, may be even smarter than previously thought.

A new European study reports ravens commonly use gestures -- showing and offering objects to each other such as moss, stones and twigs. Such behavior puts ravens in rare company, making the birds the only non-primate confirmed as using pointing gestures to communicate, according to the study. The study, by Simone Pika and Thomas Bugnyar, was published in the Nov. 30 issue of the scientific journal Nature Communications.

Pika said gesturing skill and other intelligence tests, such as gaze-following and problem solving, show ravens could have cognitive abilities on the same level as great apes.

"We have discovered two distinct gestures in ravens, which might be very similar in function to some referential gestures used by humans," Pika, a researcher with the Germany-based Max Planck Institute for Ornithology, said in an email.

PAM COMMENTARY: Another one of those "Wow, could animals actually be smart?" studies.



Lunar eclipse: Your pictures (UK) (11 December 2011)



PG&E declared 2 high-pressure gas lines safe despite missing records (11 December 2011)
Pacific Gas and Electric Co. declared two high-pressure gas transmission pipes safe last year despite paper-trail gaps that left the utility ignorant of whether portions of the lines were running above legally allowed pressure levels, a Chronicle investigation shows.

One of the pipes runs through Discovery Bay and Brentwood in eastern Contra Costa County and is among the highest-pressure lines in the utility's system. PG&E documents show the company did not know the grade of pipe at three places near the line's eastern terminus at an underground gas storage site west of Stockton, but certified the segments safe anyway in a document intended to show that the utility was complying with federal pipeline inspection laws.

PG&E also certified a pipeline running from the San Joaquin Valley to the Central Coast as safe even though the company lacked the same crucial information on four parts of that line, including what grade of pipe the company had installed and its rated pressure capacity.

Knowing a pipe's grade - and how much pressure it is rated to withstand - is basic information used to determine whether it is safe under federal law. If operators can't determine a line's characteristics, federal rules require them to assume the pipe is the weakest grade possible and reduce pressure accordingly.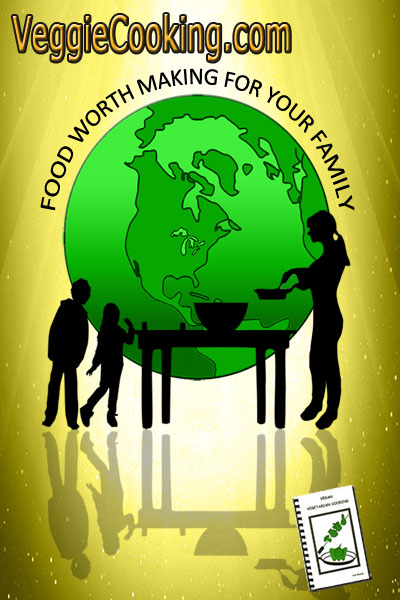 Back to Pam's NEWS ARCHIVES


Back to Pam's vegan vegetarian FUN page

Pam's vegan vegetarian cookbook, with vegan vegetarian recipes


Sources (if found on major news boards):
[AJ] - InfoWars.com, PrisonPlanet.com, or other Alex Jones-affiliated sites
[BF] - BuzzFlash.com
[DN] - DemocracyNow.org
[R] - Rense.com
[WRH] - WhatReallyHappened.com

---------------------------