Pam Rotella's Vegetarian FUN page -- News on health, nutrition, the environment, politics, and more!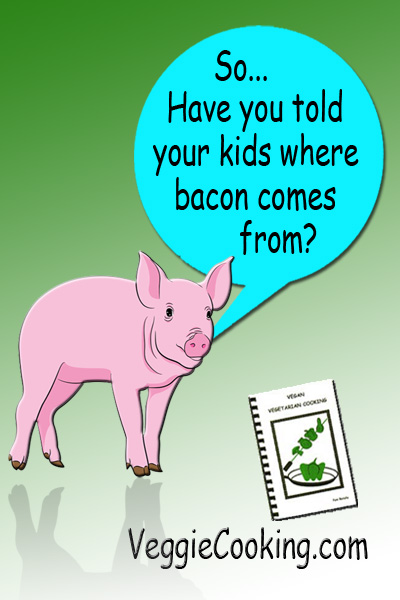 NEWS LINK ARCHIVE 2011

News from the Week of 25th to 31st of December 2011

Scott Olsen, U.S. Vet Wounded at Occupy Oakland, on Recovery, Protests, Iraq and Bradley Manning (30 December 2011) [DN]
AMY GOODMAN: Our guest is Scott Olsen, served two tours of duty in Iraq, grew up in Wisconsin, went home to Wisconsin, participated in the Madison protests, and then came out to the Bay Area, where he was involved in Occupy San Francisco and then went to Occupy Oakland, where he was hit by a police projectile on October 25th which fractured his skull. Actually, Scott, do you know who shot that projectile at you?

SCOTT OLSEN: I don't. The question is up in the air. I don't know particularly who, but there is no doubt that it came from the police, because of the--where I was standing. I was standing with one side, my left side, towards the police, and there was a small gap right there. And I'm not sure who it was, and no one has come upfront with that.

AMY GOODMAN: I mean, one of the more horrifying pictures at that time, when people, who didn't know you, came up to you after the pepper spray, tear gas cleared, and they saw someone was down, you were laying right in front of the police line. The police didn't break the line to help you. You were laying there bloodied. But young people came back, and they were asking who you were. They were trying to pick you up. And then they were hit by a flashbang grenade. So they had to back up, because they were so shocked by it. And then they came back again to try to help you and then carried you away. Do you remember--this is what we see in the video and the photos at the time. Do you remember that period?

SCOTT OLSEN: I don't--I don't really remember the flashbang going off or that. I remember people coming and then going and then coming back again. But I mean--but what they did with that is just unbelievable, that they would terrorize people from coming to help me. And the police themselves were supposed to be providing medical care for when they use chemical agents.



Quantico brig that held Bradley Manning closes, prisoners moved to Chesapeake facility (31 December 2011)
The [Quantico] pretrial confinement facility is being permanently closed Saturday as part of the cost-cutting measures recommended by the 2005 Base Realignment and Closure Commission.

Prisoners awaiting trial will be held instead at a regional military correctional facility in Chesapeake. The 209,000-square-foot facility, which opened earlier this year, is surrounded by security fences and topped with spirals of barbed and razor wire. It can hold as many as 400 prisoners in its vault-like 8-by-10 rooms.

The Marine Corps announced the move in October.

The brig was built in 1972. It had space for 30 detainees.

The Quantico brig was home for nine months to Army Pfc. Bradley Manning, the soldier suspected of passing classified documents to the anti-secrecy website WikiLeaks. Manning was moved to Fort Leavenworth, Kansas, in April and is still awaiting trial.

Past prisoners include John Hinckley Jr., who wounded President Ronald Reagan in a 1981 assassination attempt.



Scientists monitoring restless Alaska volcano after ash plume (31 December 2011)
Federal Aviation Administration spokesman Mike Fergus said all airlines with operations in the U.S. northwest were notified of the eruption, but he was not aware of any planes being diverted or deviating from flight plans as a result.

He noted that commercial airplanes typically fly above 15,000 feet, the level of the ash plume. Officials from United Airlines, Delta Air Lines and Alaska Airlines said there were no disruptions to their flights.

Cleveland, on the uninhabited Chuginadak Island, is one of Alaska's 90 active volcanoes and has been in an eruptive phase since July, when lava started oozing out of the crater and forming a hardened dome. Scientists keep tabs on the mountain with satellite data, eyewitness reports and video from mariners and pilots.

Thursday's explosion, captured by satellite imagery, likely stemmed from a gradual buildup of pressure during months of intermittent low-level eruptions, another geophysicist with the Alaska Volcano Observatory, Dave Schneider, has said.



Citing Gableman legal work, DA asks justices to reopen Wisconsin's controversial collective bargaining case (31 December 2011)
Madison - The Dane County district attorney asked the [Wisconsin] Supreme Court on Friday to reopen this summer's collective bargaining case because he said Justice Michael Gableman was wrong to participate in the matter.

The issue is sure to divide the court, which in recent years has been marked by deep personal and ideological disagreements. The filing also puts before the court the contentious law on collective bargaining just as Democrats try to recall Gov. Scott Walker over it.

Dane County District Attorney Ismael Ozanne, a Democrat, alleged in a civil complaint in March that Republicans who control the Legislature had violated the open meetings law in passing the collective bargaining measure. The Supreme Court in June ruled 4-3 - with Gableman in the majority - that key parts of the meetings law did not apply to legislators and that the collective bargaining changes could go into effect.

This month, the law firm Michael Best & Friedrich disclosed for the first time that Gableman did not have to pay for two years of legal work the firm did when it represented Gableman in an ethics case. Eric McLeod, the Michael Best attorney who performed the work, also served as an attorney for Walker's administration in the collective bargaining case.

Because he had received services from the firm without paying for them, Gableman was required to sit out the collective bargaining case, Ozanne said in his filing Friday. He asked the court to reopen the case because of the new information about Gableman and asked Gableman to recuse himself.

"Any litigant in any case deserves to have his case heard by a judge who has not secretly received a valuable gift from the other side's lawyer," Ozanne wrote in his filing.



Data breaches in 2011 carry unknown personal costs (31 December 2011)
In 2011, news about the loss of personal data became background noise. Unless it happened to you.

Dec. 26: Hackers obtain personal records for as many as 44 million Internet users, especially gamers and social media users.

Dec. 25: The Anonymous collective claims to have stolen thousands of credit card numbers and other personal data from clients of Texas-based Stratfor, a security think tank.

Dec. 24: Criminals take personal data for about 20,000 applicants for credit cards at China's Taishin International Bank.

Dec. 23: The Virginia Department of General Services starts notifying 600 or more people that their Social Security numbers have been visible on an agency website for 10 years.



Brazil, short of biofuel, can't open spigot to US (30 December 2011)
For three decades, the U.S. government sought to protect American corn farmers and ethanol makers from a feared flood of Brazilian imports by imposing a tariff that had the South American country crying foul.

But as the contentious tax finally expires at year-end, American farmers' fears of being swamped by sugar-based tropical biofuel seem unfounded. With Brazil's ethanol industry struggling to meet booming local demand, it's U.S. producers instead who are shipping millions of gallons to the south.

Three factors have converged to push Brazil's ethanol distilleries to the limit. Sugarcane production fell this year for the first time in a decade, reducing supplies; global demand for sugar has remained strong; and domestic motor-fuel demand has surged, straining local gasoline and ethanol supply.

Brazilian ethanol demand outstrips supply by nearly 25 percent, according to Reuters and industry data. It may take more than two years for new investment to correct the imbalance, delaying Brazil's predicted emergence as a "biofuel Saudi Arabia".

Brazil's shortage is so acute that the world's No. 2 ethanol producer is actually importing U.S. corn ethanol, helping the United States dethrone Brazil as the world's largest exporter.



Fuel top US export for first time in 60 years - PROFITS: Refiners sell to high bidder, and that's overseas. (31 December 2011)
For the first time, the top export of the United States, the world's biggest gas guzzler, is -- wait for it -- fuel.
Measured in dollars, the nation is on pace this year to ship more gasoline, diesel, and jet fuel than any other single export, according to U.S. Census data going back to 1990. It will also be the first year in more than 60 that America has been a net exporter of these fuels.

Just how big of a shift is this? A decade ago, fuel wasn't even among the top 25 exports. And for the last five years, America's top export was aircraft.

The trend is significant because for decades the U.S. has relied on huge imports of fuel from Europe to meet demand. It only reinforced the image of America as an energy hog. And up until a few years ago, whenever gasoline prices climbed, there were complaints in Congress that U.S. refiners were not growing quickly enough to satisfy domestic demand; that controversy appears to be over.



Shell in Africa: Hunt for Gas Makes South Africans Fear Increased Water Shortages (31 December 2011)
KAROO, South Africa -- When a drought dried up their wells last year, hundreds of farmers and their families flocked to local fairgrounds here to pray for rain, and a call went out on the regional radio station imploring South Africans to donate bottled water.

Covering much of the roughly 800 miles between Johannesburg and Cape Town, this arid expanse -- its name means "thirsty land" -- sees less rain in some parts than the Mojave Desert.

Even so, Shell and several other large energy companies hope to drill thousands of natural gas wells in the region, using a new drilling technology that can require a million gallons of water or more for each well. Companies will also have to find a way to dispose of all the toxic wastewater or sludge that each well produces, since the closest landfill or industrial-waste facility that can handle the waste is hundreds of miles away.

"Around here, the rain comes on legs," said Chris Hayward, 51, a brawny, dust-covered farmer in Beaufort West, quoting a Karoo saying about how rare and fleeting precipitation is in the area.



L.A. fires likely set by more than one arsonist, police believe (31 December 2011)
Los Angeles authorities investigating a string of more than 35 fires set over the last two days strongly suspect the blazes are the work of more than one arsonist.

On Friday morning, 21 fires were started in a relatively small area around Hollywood and West Hollywood. On Friday night and Saturday morning, 16 more fires were reported. They were similar to the ones in Hollywood but were spread out over a much larger area.

Eight of the fires occurred in North Hollywood, three in the foothill area of the San Fernando Valley, three in the Wilshire Division of the Los Angeles Police Department, one on the Westside and one in Lennox.

Law enforcement sources told The Times that it would be difficult -- but not impossible -- for one person to set all those fires. The sources, who spoke on the condition of anonymity because the case was open, said it's possible there is more than one arsonist or that some fires are the work of copycats.

PAM COMMENTARY: With all of the people and video surveillance cameras in L.A. metro, you'd think somebody or something would be able to produce a license tag by now.



Russian nuclear submarine blaze injures nine after crew remain inside (31 December 2011)
The Russian president, Dmitry Medvedev, has ordered an investigation after a nuclear submarine caught fire during repairs in the Arctic, injuring at least nine people.

The blaze, believed to have been started by a welding lamp igniting rubbish and wooden scaffolding next to the craft, raged for nine hours at a shipyard in the Murmansk region. Up to 30 crew members remained inside the submarine, although it was unclear if they were trapped.

Russian officials were quick to announce there had been no radiation leak from the nuclear sub, named Yekaterinburg, after the flames were extinguished. Conflicting reports said between nine and sixteen people were treated for smoke inhalation. Bellona, a respected Norwegian NGO which monitors Russia's nuclear fleet, said the number of casualties may have been higher.

Friday's fire was the second blow for Russia's military this week after it emerged a blogger had published photographs of a night visit to a secret rocket engine factory near Moscow. It is also the latest in a string of accidents to befall Russia's fleet of nuclear submarines in recent years, the most notorious being the explosion that sent the Kursk to the bottom of the Barents Sea in 2000, killing all 118 crew on board. A K-159 submarine sank in the same waters three years later with the loss of nine men, and 20 people died after the leak of a fire suppressant gas on a K-152 Nerpa off Russia's Pacific coast in 2008.



Computer hackers plan to protect the internet by launching own satellites (31 December 2011)
Forget science fiction -- this one sounds like pure fantasy -- but hackers at the Chaos Communication Congress in Berlin are dreaming of creating their own network of communications satellites and ground stations to forestall any attempt to control the internet.

They'd also like to put a hacker on the moon by 2035.

According to the BBC, hacker activist Nick Farr began calling for contributions to the Hackerspace Global Grid last August, spurred on by threats of online censorship such as that posed by the Stop Online Privacy Act.

The technical obstacles to such a plan might seem daunting. The BBC points out that "hobbyists have already put a few small satellites into orbit -- usually only for brief periods of time -- but tracking the devices has proved difficult for low-budget projects." Participants in Farr's project, however, believe that the tracking problem would be easy to address given sufficient funding.



Moon countdown: Hours until 1st NASA probe arrives (31 December 2011)
NASA is counting down the seconds until its twin spacecraft bound for the moon make back-to-back arrivals over the New Year's weekend.

The washing machine-size probes have been cruising independently toward their destination since launching in September aboard the same rocket on a mission to measure lunar gravity.

Approaching the moon from the south pole, the Grail spacecraft -- short for Gravity Recovery and Interior Laboratory -- won't land on the surface, but will survey from orbit.

On New Year's Eve, Grail-A was poised to fire its engine for more than a half hour to slow itself and get captured into orbit. Grail-B will follow suit on New Year's Day.



Ministers order review of safety data on breast implants (31 December 2011)
The NHS medical director Sir Bruce Keogh has asked regulators to check statistics held by plastic surgery clinics in this country.

It follows concerns about the record of implants made by Poly Implant Prothese, the bankrupt French company at the centre of a major scandal, after it was found to be making implants out of industrial silicone, instead of the medical version it was authorised to make.

More than 300,000 women worldwide are understood to have received the implants since the company adopted the practice in 2001, in a bid to cut costs.

They include around 50,000 women in [the U.K.].

In France, ministers have instructed that all 30,000 women who have the implants should be advised to have them removed, with costs paid by the state.



Canada's great pipeline debate about to begin (31 December 2011)
VANCOUVER -- Enbridge Inc.'s Northern Gateway pipeline project began life nearly a decade ago as a market study on how to open up Alberta's oilsands resources to ocean trade with Asia.

And now, public hearings on the $5.5-billion dual-pipeline proposal are set to begin Jan. 10.

The company and the federal government are pushing for approval, characterizing the project as a national imperative worth $270 billion to the Canadian economy over its lifetime.

In the eyes of many environmentalists and first nations communities, however, the project represents the risk of a major oil spill -- either from pipeline rupture or a tanker accident off British Columbia's pristine north coast.



Muslims boycott Mayor Bloomberg's interfaith breakfast (30 December 2011)
Islamic leaders in New York City have boycotted Mayor Michael Bloomberg's annual interfaith breakfast, in protest at reports of surveillance on Muslims.

They declined their invitations to the annual meeting in a letter outlining their concerns.

The Associated Press news agency first reported in August that the city police department had tried to infiltrate Muslim neighbourhoods and mosques.

Mr Bloomberg has insisted the city's counter-terrorism efforts are legal.

Fourteen Muslim leaders and a number of other community figures - including rabbis, a Roman Catholic nun and Protestant pastors - signed the letter boycotting the Friday breakfast, which is meant to celebrate the city's diversity.



Study: Brain injury from high-fat foods may be why diets fail (30 December 2011)
You've heard "a minute on the lips, years on the hips," or some variation. But did it make you put down that frosted butter cookie?

No? OK, here's another bit of research to snack on: After humans and rodents eat a high-fat diet, their brains begin to show evidence of injuries in just 24 hours. If they keep eating that yummy fatty stuff continuously, the area of their brains that regulates weight -- the hypothalamus -- will show evidence of serious inflammation and structural damage.

Researchers at the University of Washington and other institutions say they've found the first evidence that "hypothalamic neuron injury" is associated with obesity caused by a high-fat diet in rodents and humans.

That may help explain, researchers said, why dieting and exercise often lead right back to a "set weight" for obese individuals.



Make going vegetarian your new year's resolution (27 December 2011)
I RECENTLY saw a letter in the People's Voice from a retiring pig farmer and an advert from a supermarket advertising meat.

This, plus the non-stop promotion of meat 24/7, 365 days a year by the non-advertising BBC caused me to write to give an argument in favour of vegetarianism.

I was also prompted by seeing a lot of sad, intelligent eyes staring at me recently from a three-tier pig lorry stopped in traffic in Marfleet on the way to a slaughterhouse.

If there are any real animal-lovers who would like to make a new year resolution, then make it a lifesaving one: go veggie.



ADHD-drug abuse popular on Oregon campuses; university health officials fight back (29 December 2011)
When Dylan Budnick needed to pull an all-nighter -- a certainty nearly every final exam cycle -- he didn't bother with coffee.

Instead, the 21-year-old Portland State University student got an Adderall pill from a friend who has been diagnosed with attention deficit hyperactivity disorder to keep him awake and focused through the night.

"It's easier to get than caffeine pills," Budnick said of the prescription stimulant meant to improve focus in ADHD patients. "(Caffeine pills) are completely legal, but I would have to go out and buy it. I got (Adderall) for free."

Adderall and its counterparts, including Ritalin and the over-the-counter Vivarin, are growing in popularity among students who don't have ADHD but use the medications as study tools to stay awake and alert during prolonged cram sessions.

PAM COMMENTARY: We didn't have that, or even chocolate-covered espresso beans when I was in college. And the caffeine pills that a friend gave me (because she couldn't stand them) just seemed to make things worse.

The most effective formula I found for staying awake all night was nothing after my evening meal but blueberries and coffee... and cranking the heat so that it was too hot to sleep comfortably.



Wind tower manufacturers join green-power trade dispute with China (29 December 2011)
A group of four U.S. manufacturers calling themselves the Wind Tower Trade Coalition, asked the U.S. Department of Commerce and the International Trade Commission to investigate and slap tariffs on Chinese and Vietnamese manufacturers for dumping towers in the U.S. market below cost.

Their complaint contends that Chinese manufacturers, with operations in Vietnam, benefit from widespread and improper subsidies by Chinese national, provincial and local governments.

It lists nearly 40 separate subsidy and assistance programs -- ranging from cash grants and subsidized steel to tax breaks -- that allegedly allow the companies to engage in predatory pricing in the U.S.

The U.S. companies are asking for countervailing duties equal to the difference between imported tower prices and the normal value of the product in the exporting country -- 64.37 percent for Chinese towers and 59.11 percent for Vietnamese towers.

The complaint covers metal towers that hold wind turbines aloft, not the actual turbines or blades.

Thursday's complaint is the latest wrinkle in a trade war that began in November when U.S. solar panel manufactures led by Hillsboro-based SolarWorld Industries America asked for a similar investigation and countervailing duties against Chinese manufacturers of solar cells. SolarWorld's law firm, Wiley Rein, is also representing the wind tower manufacturers.



Grapes, black-eyed peas bring luck for New Year (30 December 2011)
The grape tradition apparently dates back to around 1909 when grape growers in Alicante, a Southern Spanish province, were faced with a large production surplus. The tradition spread throughout Latin culture and today is popular among a wide range of ethnicities including those from Brazil, Chile and Costa Rica.

But Hispanics aren't the only South Floridians who celebrate with food-based New Year's traditions. Southerners opt for black-eyed peas on New Year's Day as a way to ensure luck and prosperity in the coming year. Many also eat them with collard greens or turnip greens, which represent dollar bills, while the beans represent coins.

Publix will be ready for those customers too, bulking up on their supply of black-eyed peas. Those also see a "very significant increase" in sales throughout the chain -- not just South Florida, Jaeger said.



Struggling Idaho solar plant fears power cutoff (30 December 2011)
BOISE, Idaho -- A struggling plant in southeastern Idaho that hopes to produce material for solar panels fears Idaho Power Co. will shut off its electricity after it missed a payment.

Honolulu-based Hoku Corp., which has survived so far with help from Chinese financiers, said Friday that Idaho's biggest utility threatened to cut off power to its unfinished Pocatello plant after the company missed a payment.

Hoku Materials, the unit building the plant, lodged a formal protest with Idaho Public Utilities Commission regulators after getting a termination of service notice. The Honolulu-based company said it has told Idaho Power that it can't pay its November power bill until January due to cash flow problems.

The would-be polysilicon maker said losing power would delay the Pocatello plant's commissioning and expose infrastructure to freezing as winter sets in, causing "material harm." Southeastern Idaho's hopes that Hoku's $390 million plant will eventually add hundreds of green-energy jobs to the local economy have been replaced by uncertainty over whether the project will survive.
"If service is terminated, these high value systems may freeze, causing irreparable and material damage to Hoku's plant assets," the company's lawyers told utility regulators in their complaint. "Any damage would need to be repaired, at additional cost, prior to continuing with the commissioning and operation of the plant."



Verizon reverses on $2 fee for one-time payments (30 December 2011)
After a customer backlash, Verizon Wireless on Friday dropped a plan to start charging $2 for every payment subscribers make over the phone or online with their credit or debit cards.

In a statement on its website Friday, the company said "customer feedback" prompted the decision to drop the "convenience fee" it wanted to introduce on Jan. 15.

Verizon wanted to steer people to electronic check payments, which are cheaper, and automatic credit card payments, which are more reliable.

A petition on Change.org against the fees had gathered more than 95,000 names by Friday afternoon, a day after Verizon, the country's largest cellphone company, announced the fees. The petition was set up by Molly Katchpole, who earlier this year started a successful campaign to make Bank of America drop a $5-per-month fee for debit-card use.



Occupy's Rose Parade float: 70-foot octopus of corporate greed (30 December 2011)
Occupy protesters are busy finishing their float that will run at the end of the Rose Parade: a 70-by-40-foot octopus made of recycled plastic bags.

The octopus, said activist Mark Lipman of Los Angeles, represents Wall Street's stranglehold on political, cultural and social life, with tentacles "that reach into your pocket to get your money and a tentacle to get your house."

"This is the real Rose Parade, and the other is the Rose Charade," said Pete Thottam, 40, an Occupy activist.

Protesters will march the parade route after the floats and marching bands have passed. The group has been working with Pasadena police and Tournament of Roses officials on how not to disrupt the parade.



Public Eye: Dealing with Occupy protest costs Sacramento police $408,000 (30 December 2011)
The city of Sacramento's laws against camping overnight and staying in parks after hours have been challenged on two fronts in recent months. Both have been costly to the city.

The city's most expensive endeavor has been the monitoring and arrests of Occupy Sacramento protesters at Cesar Chavez Plaza and on the front lawn of City Hall.

Dozens of officers have spent 6,577 hours on the Occupy protests, which represents a total payroll impact of about $408,000, said police spokesman Sgt. Andrew Pettit. Included in that figure is $52,200 in overtime paid to police officers.

Since the protests began, police have made about 110 arrests of those who violated park curfew laws. Protesters have asked the City Council for a special permit to allow them to stay in the park, but the council has declined.



14-Year-Old Occupier Arrested at Iowa Democratic Party Headquarters (29 December 2011)
Occupy Iowa continued a string of protests on Thursday, this time outside Democratic Party headquarters in Des Moines, resulting in the arrests of 12 people. Among them was 14-year-old Frankie Hughes, who was released into her father's custody at the scene and may face a juvenile court proceeding. The overall tenor of the arrests was peaceful and symbolic.

When the protesters first arrived, Iowa Democratic Party chairwoman Sue Dvorsky and executive director Norm Sterzenbach came out to greet them. The two party officials spent about 20 minutes expressing their frustrations with what they considered to be a distraction, but also their willingness to listen to the protesters' grievances. Then they went back inside to prepare for the January 3 caucuses, and soon called the police.

The protesters originally planned to demonstrate outside Barack Obama's campaign headquarters, after having focused their attention Wednesday on Mitt Romney. They changed their plans after an impromptu early morning protest at Ron Paul's headquarters, and after hearing that Obama's headquarters had closed for the day. At the new location, about 40 protesters focused their attention on Obama's ties to Wall Street and his support of the National Defense Authorization Act, which codified the indefinite detention of terrorist suspects arrested on US soil.

"We are here to listen to you. We are not trying to ignore you," Dvorsky had told protesters before the arrests. "But we don't know what you want," she added, expressing frustration that, after eight protesters were arrested at the same location 10 days prior, some occupiers had turned down a subsequent offer to meet with her and instead showed up to protest on Thursday unannounced. When protesters asked Dvorsky to make a phone call to the White House to request that the president meet with Occupy Iowa, she refused, calling the demand unrealistic. "You guys are working outside of electoral politics," she added. "We work inside of it. That's the best answer I can give you."



Doctors in botched Elkton abortion case face murder charges (30 December 2011)
Two doctors who Maryland authorities say botched a teenager's abortion last year in Elkton have been indicted on murder charges and are awaiting extradition from New Jersey and Utah, where they were arrested this week.

Steven Chase Brigham, 55, of Voorhees, N.J., and Nicola Irene Riley, 46, of Salt Lake City, Utah, had been ordered to stop practicing medicine by the Maryland Board of Physicians in September 2010, a month after officials said an operation at the Elkton clinic went awry.

An attorney for Birgham did not return calls seeking comment. Riley's lawyer, Sharon Krevor-Weisbaum, said Friday that "we believe the charges are without legal merit." She also objected to her client behind held without bail in Utah.

But Krevor-Weisbaum said she could not comment further because she has not been able to read the indictment. It remains under seal in Cecil County Circuit Court until Riley is formally arraigned in Maryland. The attorney would not say whether Riley would fight extradition to Maryland.



Utah abortion doctor charged with murder (30 December 2011)
Nicola Riley, the Utah doctor accused of botching an abortion in Maryland in 2010, has been charged with murder.

A Maryland circuit court indicted her and another doctor this week after an investigation into a patient's medical complications led to the discovery of approximately 35 frozen late term fetuses.

Riley is charged with murder in the first and second degree, and conspiracy to commit first-degree murder. Her colleague, physician Steven Brigham of Voorhees, New Jersey, is charged with five counts of first-degree murder, five counts of second-degree murder and conspiracy to commit murder in the first degree.

The Unified Police Department of Greater Salt Lake arrested Riley at her home Wednesday after Maryland issued a warrant for her arrest. She is being held without bail in the Salt Lake County Jail awaiting extradition. Brigham is in jail in New Jersey also awaiting extradition.



The offshore drilling life: cramped and dangerous (30 December 2011)
The 160 workers on Shell's Perdido oil platform have access to a free restaurant, gym and movie theater. Their laundry and meals are taken care of and they get paid pretty well -- about $60,000 a year for a young roughneck, $90,000 for a young engineer and $150,000 for a supervisor. Plus they get a two-week vacation every two weeks.

The catch? They toil on this floating oil factory in 12 hour shifts for 14 days straight. Their rooms are tiny -- just enough space for a pair of bunk beds, one desk and some lockers. And there is definitely no getting away from work: They are 200 miles from shore and there is nothing on the horizon in all directions.

The clanking, buzzing machine they live on rises 30 stories out of the water and weighs 50 million tons. It uses new and unproven technologies to coax oil out of a tricky and important geologic formation in the Gulf of Mexico. One well is in the deepest water ever, 9,627 feet.

If they can't get Perdido to work right and have to stop the oil and natural gas from flowing, their company loses $5 million per day in revenue. If they lose control of it, their lives are at stake.



Deep Gulf drilling thrives 18 mos. after BP spill (30 December 2011)
Two hundred miles off the coast of Texas, ribbons of pipe are reaching for oil and natural gas deeper below the ocean's surface than ever before.

These pipes, which run nearly two miles deep, are connected to a floating Shell platform that is so remote they named it Perdido, which means "lost" in Spanish. What attracted Shell to this location is a geologic formation found throughout the Gulf of Mexico that may contain enough oil to satisfy U.S. demand for two years.

While Perdido is isolated, it isn't alone. Across the Gulf, energy companies are probing dozens of new deepwater fields thanks to high oil prices and technological advances that finally make it possible to tap them.

The newfound oil will not do much to lower global oil prices. But together with increased production from onshore U.S. fields and slowing domestic demand for gasoline, it could help reduce U.S. oil imports by more than half over the next decade.



Synthetic marijuana use big problem for U.S. military (30 December 2011)
U.S. troops are increasingly using an easy-to-get herbal mix called "Spice," which mimics a marijuana high and can bring on hallucinations that last for days.

The abuse of the drug has so alarmed military officials that they've launched an aggressive testing program that this year has led to the investigation of more than 1,100 suspected users, according to military figures.

So-called "synthetic" pot is readily available on the Internet and has become popular nationwide in recent years, but its use among troops and sailors has raised concerns among the Pentagon brass.

"You can just imagine the work that we do in a military environment," said Mark Ridley, deputy director of the Naval Criminal Investigative Service, adding, "you need to be in your right mind when you do a job. That's why the Navy has always taken a zero tolerance policy toward drugs."



Butterball turkey facility raided for abuse of birds (30 December 2011)
WINSTON-SALEM, North Carolina (Reuters) -- Authorities searched a Butterball turkey farm in North Carolina on Thursday after an animal protection group alleged that birds there were being neglected and abused, police said.

The search came after the nonprofit Mercy For Animals provided law enforcement with secretly recorded video footage that showed live turkeys being kicked, thrown, dragged by the neck and wings and hit with some sort of stick or bar.

The video was collected during several weeks in November and December by an activist who got a job at the company's turkey semen collection facility in Shannon, North Carolina, said Nathan Runkle, the organization's executive director.

Butterball, headquartered in Garner, North Carolina, is the largest producer of turkey products in the United States, according to the company's website. The company says it accounts for 20 percent of the country's total turkey production.



Retiring Border Patrol chief's legacy: A more secure border (30 December 2011)
Since Alan Bersin took over as head of the federal agency in charge of border security two years ago, illegal immigration has fallen sharply in Arizona and along the rest of the Southwest border.

Some immigration experts say much of the credit goes to Bersin, who today is stepping down as commissioner of U.S. Customs and Border Protection, a massive agency with 57,000 employees and an $11 billion budget.

As head of the agency, Bersin beefed up border security by adding manpower, aircraft surveillance, fencing and other barriers, and implementing a variety of programs aimed at deterring illegal immigrants and drug smugglers from entering the country.

As a result, Border Patrol apprehensions, a measure of illegal-immigration traffic, have fallen by 53 percent since 2008 and are now at one fifth of what they were at their peak in 2000, according to the Department of Homeland Security.



Escort ads rake in millions for websites (30 December 2011)
First, there was Craigslist.

Now, there's Backpage.com and a slew of others.

Make no mistake, business and legal analysts say, escort advertising is a lucrative business generating tens of millions of dollars a year.

And it has law enforcement scrambling to keep up, as evidenced in the recent discovery of four women whose bodies were found in trunks of cars on Detroit's east side over the holidays. Police have learned three of the victims had ties to escort ads -- a revelation that has homicide investigators combing the Internet for clues, looking at one salacious ad after another.

They're not hard to find.



Wolf's entry into Calif. major environmental step (30 December 2011)
A lone gray wolf crossed the border into California and was on the move south of Klamath Falls on Thursday, becoming the first wild wolf in the state in almost a century.

The 2 1/2-year-old male wolf, known as OR7, was tracked using a GPS collar as it crossed the Oregon border, to the delight of conservationists and the horror of the many ranchers in the forested northern regions of California.

"Whether one is for it or against it, the entry of this lone wolf into California is an historic event and the result of much work by the wildlife agencies in the West," said Charlton H. Bonham, director of the California Department of Fish and Game. "If the gray wolf does establish a population in California, there will be much more work to do here."

The presence of the mythic predator in California is a major event for environmentalists, who would like to see the state's native predators and wildlife returned. But it could also influence environmental and ranching policies and gun laws if the large, potentially dangerous canine carnivores become prevalent in populated regions.



Telecom customers may sue government over wiretapping, court says (29 December 2011)
Residential telephone customers can sue the government for allegedly eavesdropping on their private communications in a warrantless "dragnet of ordinary Americans," a federal appeals court ruled Thursday.

Lawyers for customers of AT&T and other telecommunications providers hailed the ruling for allowing the courts to decide whether widespread warrantless wiretapping violated their constitutional rights.

"It's huge. It means six years after we started trying, the American people may get a judicial ruling on whether the massive spying done on them since 9/11 is legal or not," said Cindy Cohn, legal director for the Electronic Frontier Foundation, which was among those fighting for a day in court.

The three-judge panel of the U.S. 9th Circuit Court of Appeals, however, upheld dismissal of other cases that sought to hold the telecommunications companies liable, citing Congress' decision to grant them retroactive immunity.



Land conservation benefits from economic downturn (30 December 2011)
Tough economic times have been a bonanza for land trusts and nonprofit conservation groups, which have recently been buying rights to California redwood groves, beaches, oak savannahs and timberland at a feverish pace.

The shopping spree has resulted in the preservation of hundreds of thousands of acres of the state's most pristine and picturesque landscapes at a time when the country is slopping around in an economic wallow.

The bargain prices from land investors and developers trying to get out of failed housing projects and real estate deals are among the very few positives in a debt-ridden state, where parks, preserves and historic sites are being shuttered and home and property foreclosures are occurring with disturbing regularity.

"The bright spot is that there are opportunities that we haven't seen before, with lands on the market that are priorities for conservation," said Brent Handley, the western division transaction director for the San Francisco's Trust for Public Land. "And there are prices that we haven't seen before. We're looking at values that have decreased 50 or 60 percent since 2007."



Chimpanzees seem to know what's on other chimps' minds (29 December 2011)
When the chimps regained their composure, they called out with repeated "hoos" to alert those behind them that a threat lay ahead. They made calls less often when other chimps already knew of the danger.

The behaviour suggests the animals knew what their fellow apes knew and made decisions over what warnings to give based on the information.

"Lots of animals give alarm calls and are more likely to do so if there's an audience, but these chimps are more likely to call if the audience doesn't know about the danger. It's as if they're picking up on differences in ignorance and knowledge in others," said Dr Catherine Crockford, who studies ape communication and social interaction at the University of St Andrews.

"The chimps would sometimes jump when they saw the snake, but they didn't call then. They would only call after going back for a second look. So there's a dissociation between their emotional reaction and the vocalisation. The call is not a knee jerk reaction to the snake, it's intelligent behaviour," she said.



An Uproar on the Web Over $2 Fee by Verizon (29 December 2011)
The Web lit up with howls of protest on Thursday as word of a planned new Verizon Wireless fee spread wildly -- and somewhat inaccurately.

The $2 monthly fee, which takes effect Jan. 15, will apply to people who make one-time credit or debit card payments on the phone or online. Subscribers who write checks or have the company charge their credit or debit cards or deduct from their bank accounts each month will not have to pay the new fee.

But Verizon customers nonetheless flooded Twitter with denunciations of the company, setting up online petitions and vowing to use paper to cost the company more money than it would raise through the new fee. Others noted that the people who tended to pay at the last minute were often those who lived paycheck to paycheck.

The outsize reaction in many ways reflects the year that is now concluding. The economy has not improved much, consumers are fresh off their victory in getting Bank of America to rescind its own move to levy a small new monthly fee and airlines and other companies continue to ask customers to pay ?a carte for goods and services that were once part of the standard price.



Darker Nights as Some Cities Turn Off the Lights (29 December 2011)
HIGHLAND PARK, Mich. -- When the sun sets in this small city, its neighborhoods seem to vanish.

In a deal to save money, two-thirds of the streetlights were yanked from the ground and hauled away this year, and the resulting darkness is a look that is familiar in the wide open cornfields of Iowa but not here, in a struggling community surrounded on nearly all sides by Detroit.

Parents say they now worry more about allowing their children to walk to school early in the morning. Motorists complain that they often cannot see pedestrians until headlights -- and cars -- are right upon them. Some residents say they are reshaping their lives to fit the hours of daylight, as the members of the Rev. D. Alexander Bullock's church did recently when they urged him to move up Saturday Bible study to 4 p.m. from the usual 7 p.m.

"It's just too dark," said Mr. Bullock, of Greater St. Matthew Baptist Church. "I come out of the church, and I can't see what's in front of me. What happened to our streetlights is what happens when politicians lose hope. All kinds of crazy decisions get made, and citizens lose faith in the process."



Alaska volcano sends ash plume up to 15,000 feet (30 December 2011)
A volcano in Alaska's Aleutian Islands sent up an ash cloud Thursday that prompted scientists to increase the alert level for commercial aircraft traffic. The Alaska Volcano Observatory said satellite images at 4:02 a.m. Alaska time showed Cleveland Volcano had spewed ash 15,000 feet into the air in a cloud that moved east-southeast. U.S. Geological Survey scientist-in-charge John Power called it a small explosion.

"It's not expected to cause a disruption to big international air carriers," he said.

However, it was significant enough to raise the alert level from yellow, representing elevated unrest, to orange, representing an increased potential of eruption, or an eruption under way with minor ash emissions or no emissions.



Russia nuclear submarine fire 'under control' (30 December 2011)
Firefighters extinguished a massive fire aboard a docked Russian nuclear submarine Friday as some crew members remained inside, officials said, assuring that there was no radiation leak and that the vessel's nuclear-tipped missiles were not on board.


Military prosecutors have launched an investigation into whether safety regulations were breached, and President Dmitry Medvedev summoned top Cabinet officials to report on the situation and demanded punishment for anyone found responsible.

The fire broke out Thursday at an Arctic shipyard outside the northwestern Russian city of Murmansk where the submarine Yekaterinburg was in dry-dock. The blaze, which shot orange flames high into the air through the night, was put out Friday afternoon and firefighters continued to spray the vessel with water to cool it down, Emergency Situations Minister Sergei Shoigu said.

Russian state television earlier showed the rubber-coated hull of the submarine still smoldering, with firefighters gathering around it and some standing on top to douse it with water.



Judge blocks California's low-carbon fuel rules (30 December 2011)
A federal judge on Thursday temporarily halted California's ability to enforce rules to reduce the carbon footprint of transportation fuels, effectively taking the regulatory teeth out of the state's year-old program.

U.S. District Judge Lawrence O'Neill issued a preliminary injunction that ruled the California Air Resources Board's low-carbon fuel regulations violated the U.S. Constitution's commerce clause by discriminating against crude oil and biofuels producers located outside California.

The regulations require producers, refiners and importers of gasoline and diesel to reduce the carbon footprint of their fuel by 10% over the next decade, as part of California's landmark global-warming law aimed at reducing greenhouse gas emissions to 1990 levels by 2020.

The regulation calculates the life cycle of fuels from their extraction -- or cultivation, in the case of biofuels such as corn-based ethanol -- to their combustion. For example, the state considers how corn is grown, harvested and converted to ethanol intended for California gas tanks, a life-cycle evaluation called "seeds to wheels."



Titanic artifacts are up for auction - at a hefty price (30 December 2011)
With the 100th anniversary of the sinking of the Titanic approaching, fans of the doomed steamship can relive the journey on a memorial cruise, attend one of myriad Titanic festivals, or watch the re-release of "Titanic" in 3-D.

But one lucky devotee can buy 5,500 Titanic artifacts plucked from the wreck site in the North Atlantic. Asking price: around $200 million.

The company that owns thousands of artifacts plans to auction off the collection in April - the same month, but 100 years later, that the cruise liner struck an iceberg and sank, killing more than 1,500 passengers and crew.

Atlanta-based Premier Exhibitions and its subsidiary, RMS Titanic, announced the hiring of the New York auction house Guernsey's to seek bids on the collection. The results of the auction are expected to be announced around the 100th anniversary date of the Titanic sinking, April 15, the company said in a news release.



Norfolk judge awards rights to Titanic artifacts (FLASHBACK) (16 August 2011)
Essentially ending one of the area's longest-running cases, a federal judge Monday granted title to thousands of artifacts from the doomed Titanic cruise liner to the company that plucked them from the ocean floor during six expeditions.

The long-awaited decision by U.S. District Judge Rebecca Beach Smith means that RMS Titanic Inc. will own more than 3,000 Titanic artifacts but with the condition that they be maintained forever. They could be sold but only under limited conditions.

RMS Titanic Inc. has been battling in court for almost 20 years to get title to the artifacts that were lifted from the North Atlantic during company-run salvage operations. The items include china, jewelry, playing cards, musical instruments and even a large chunk of the ship's hull.

The company had sought a salvage award of $110 million, the estimated net worth of the objects. The court could have ordered the artifacts auctioned to meet that price but instead gave the company control to market them for profit.



Virginia homeowners face foreclosures during the holidays (30 December 2011)
The house will be gone soon. For Jenny and Robert Click, the loss of their Dale City home, scheduled to be sold at a foreclosure auction Jan. 6, has loomed over their holidays.

The sense of sorrow was so intense that Jenny Click considered ignoring Christmas and New Year's, then changed her mind and put up a tree in her living room.

"Something got into me," said the 47-year-old mother of two. "I said, 'I might as well have my last Christmas and my last New Year's here.' "

Following a long-established custom, Fannie Mae and other major lenders halt foreclosure evictions during the holidays. Some, including Bank of America, also halt foreclosure auctions, too. But the foreclosure process never really stops, especially in Virginia, which has one of the shortest foreclosure timelines in the nation.




A Tribute to Blacklisted Lyricist Yip Harburg: The Man Who Put the Rainbow in The Wizard of Oz (26 December 2011) [DN]
INTERVIEWER: You got into political trouble in this country at a time when a lot of people got into political trouble, during the McCarthy years. Were you blacklisted?

YIP HARBURG: Thank God, yes.

INTERVIEWER: During that McCarthy period, were they actually going through your lyrics with a fine-toothed comb looking for lines that might be subversive, that might show Yip Harburg's true political colors?

YIP HARBURG: Yes. I wrote a song for Cabin in the Sky, which Ethel Waters sang and was part of the situation in the picture. Here was a poor woman who had nothing in life except this one man, Joe, and she sang, "It seemed like happiness is just a thing called Joe."

One of the producers, with not a macroscope, but a microscope, found in this lyric that "Happiness Is Just a Thing Called Joe" was a tribute to Joe Stalin. We're kidding about it now, but the country, this was the blackest, the blackest and darkest moment in the history of this beautiful country.

PAM COMMENTARY: I include a link to this old interview for my friends who didn't believe that chords from Pachelbel's Canon in D are in Somewhere over the rainbow, or in many songs, as the Pachelbel Rant showed.. NPR once played an interview where Canon in D was played in the background of "Over the Rainbow" to show how they matched, but so far the only NPR interview I was able to find on the subject was this one, which doesn't include that portion (click the "Listen" link to hear the interview).



Fruits and vegetables protect aging brains, trans fats accelerate harm, Oregon study suggests (29 December 2011)
Human brains tend to shrink and become less nimble in old age, but healthier eating may slow the process.

A study of older adults in Oregon identified mixtures of nutrients that seem to protect the brain, and other food ingredients that may worsen brain shrinkage and cognitive decline.

Diets high in trans fats -- long known to harm the heart and blood vessels -- stood out as posing the most significant risk for brain shrinkage and loss of mental agility. People whose diets supplied them with an abundance of vitamins B, C, D, and E consistently scored better on tests of mental performance and showed less brain shrinkage than peers with lesser intake of those nutrients.

"Trans fats appeared the most detrimental to cognitive function and brain volume in our study," said lead author Gene Bowman, a naturopathic doctor and assistant professor of neurology at Oregon Health & Science University. "Levels of trans fat weren't that high in the blood, so it doesn't take that much."

Unlike previous studies, which have relied on questionnaires to estimate nutrient intake, the Oregon researchers directly measured levels in the blood. That makes the evidence stronger, although not as definitive as a controlled clinical trial. "We wanted to take recall ability out of the equation," Bowman said.



Occupy Missoula to stay on courthouse lawn as county works on camping ban (29 December 2011)
The clock is ticking toward First Night Missoula on Saturday, and Occupy Missoula remains entrenched on the county courthouse lawn.

"We just had a meeting last night, and we're proceeding with plans to participate in First Night," Occupy's Crystal Kingston said Wednesday.

The Missoula Cultural Council, which sponsors the First Night festivities around town, met with the occupiers and Missoula County last week. While the county emphasized its desire for the tents to come down, an agreement was reached by which the traditional ice carving tent will be set up across the sidewalk from the Occupy camp.

"I've been thinking this is a nonissue, frankly, but there are people who are concerned, so I was concerned there is a concern," said Tom Bensen, the Cultural Council's executive director.

PAM COMMENTARY: Is kicking VOTERS off of the lawn a wise idea for politicians who WANT to keep their jobs?



With $30 Billion Arms Deal, U.S. Bolsters Saudi Ties (29 December 2011)
HONOLULU -- Fortifying one of its crucial allies in the Persian Gulf, the Obama administration announced a major weapons deal with Saudi Arabia on Thursday, saying it had agreed to sell F-15 fighter jets valued at nearly $30 billion to the Royal Saudi Air Force.

The agreement is part of a broader 10-year, $60 billion arms package for Saudi Arabia that Congress approved a year ago. But its timing is laden with significance, with tensions over Iran mounting and the United States pulling its last soldiers out of Iraq.

It could also indicate that the chill between the United States and Saudi Arabia has thawed since the two longtime allies clashed over how each handled the Arab Spring.

The administration announced the sale during a week when Iranian officials threatened to close the strategically vital Straits of Hormuz in response to indications that the United States planned to impose tough sanctions on Iranian oil exports.



Worst year in decades for endangered elephants (29 December 2011)
JOHANNESBURG -- Large seizures of elephant tusks make this year the worst on record since ivory sales were banned in 1989, with recent estimates suggesting as many as 3,000 elephants were killed by poachers, experts said Thursday.

"2011 has truly been a horrible year for elephants," said Tom Milliken, elephant and rhino expert for the wildlife trade monitoring network TRAFFIC.

In one case earlier this month, Malaysian authorities seized hundreds of African elephant tusks worth $1.3 million that were being shipped to Cambodia. The ivory was hidden in containers of Kenyan handicrafts.

"In 23 years of compiling ivory seizure data ... this is the worst year ever for large ivory seizures," said Milliken.

Most cases involve ivory being smuggled from Africa into Asia, where growing wealth has fed the desire for ivory ornaments and for rhino horn that is used in traditional medicine, though scientists have proved it has no medicinal value.



Oil Slick from Massive Spill in Nigeria Threatens Coastline, May Be Largest Spill in a Decade (27 December 2011) [DN]
NNIMMO BASSEY: The spill that has occurred has been very serious, and fishermen and people on the coast are really troubled by the amount of crude coming onshore. At the same time, Shell is pretending that the spill has been contained and that they are dispersing the crude in the ocean. But the truth is that the spill is hitting the shores in very far and a wide range of places. In [inaudible], a place of the Niger Delta hit by [inaudible], and they are there still. Fishermen, according to people, are reporting spills. Our monitors are reporting ground onshore and along the coast, and we are seeing evidence of the crude that is coming from the Bonga field.

AMY GOODMAN: What exactly has Shell said? What are you demanding that Shell do? You have dealt with these oil spills for years in the Niger Delta, whether it's Chevron, whether it's Shell. Talk about Shell's estimate of what's taking place and saying that they have it contained. And if you could speak as clearly as possible. We're having a hard time understanding you on the phone.

NNIMMO BASSEY: Well, since the spill occurred, Shell has sent out the information that they are--start cleaning the spill, that they are--they stopped the flow, and that they're cleaning it up. And unfortunately, all they've done is just the talk, and the regulatory agencies in Nigeria are not in a position to verify, so far, if what they've claimed to have done has actually been done. In fact, Shell has told the world that this is the largest spill in 10 years, but that is not accurate. There's been very large oil spills onshore. For example, in two instances near Ogoni, in 2008, 2009, there were over 300,000 barrels spilled. And in short, Shell are hoping to try to limit our memory to 10 years. In 1979, Shell spilled 570,000 barrels of crude oil in a part of the delta. And so, we're having this continual round of oil spilling and without adequate responses going on, and Shell would prefer not to have people have the information. Now, unfortunately for them, they are not able to hide the information from the common sphere, because both from satellite images and reports from fishermen who go to the ocean for livelihood, these stories are coming out very clearly that in fact there is [inaudible]--



The War at Home: Militarized Local Police Tap Post-9/11 Grants to Stockpile Combat Gear, Use Drones (27 December 2011) [DN]
AMY GOODMAN: Talk about--just discuss this further. Expand it from North Dakota. How are the drones being used?

CATHERINE CRUMP: Well, you know, in some extent, we don't know. But it is clear that local police departments are keenly interested in getting a hold of drones. Helicopter technology is very expensive, but drones are cheap. And there aren't legal protections in place to preserve Americans' privacy when these are used. And so, we face a real possibility that drones will be used by law enforcement agents across the country with very little regulation. And the ACLU published a report on this because we think it's vitally important that privacy protections be put in place now, so that before drones come to the U.S. airspace, there are rules and regulations in place to make sure we're all safe from pervasive surveillance.

AMY GOODMAN: Now, in North Dakota, they had been using the drones for the border. And so, when they wanted to move in--and maybe you could explain more fully what this story was in North Dakota.

CATHERINE CRUMP: Well, the police actually were engaging in an investigation about some stolen cows, actually, and they were concerned that the people who were on the property were armed. And so, they asked--they called in the Border Patrol and said, "Hey, could you help back us up in this operation, and could you help us by engaging in drone surveillance?" And they did that and were able to give the police information about who was on the property and whether or not they had weapons. And it's just--it's a remarkable story, because although--even those of us who follow the use of drones quite closely weren't aware that the federal government was actually loaning out its drones to local agencies to engage in surveillance. And then that, of course, poses the prospects that even smaller police departments are using this extremely advanced technology to engage in surveillance.

PAM COMMENTARY: Drones for missing COWS?



Dozens Dead And Hurt In Warehouse Blaze (29 December 2011)
Officials in Burma say a warehouse fire that spread to neighbouring houses has killed at least 17 people and injured more than 100.

The blaze started in a state-owned warehouse before dawn on Thursday and quickly spread to other buildings, many of them wooden.

There were several explosions as firefighters were trying to put out the blaze.

A senior nurse said more than 100 people had been taken to Rangoon's main hospital and more were continuing to arrive. She confirmed that at least 16 people had died.

She said the dead include at least three firefighters. The fire was in Mingalar Tahung Nyunt township in eastern Rangoon.



Gallery: Myanmar city rocked by massive unexplained explosion (29 December 2011)
Firemen attempt to put out a fire in Yangon December 29, 2011. Dozens of people were killed in a strong explosion that rocked eastern suburb of commercial city Yangon at about 2 a.m., witnesses and officials said.



Unemployment claims rise after steady declines (29 December 2011)
The number of people seeking unemployment benefits rose last week after three weeks of decline.

Even with the gain, applications remained at a level consistent with modest hiring. And the broader trend over the past month suggests job growth could pick up further in the new year.

Weekly applications increased by 15,000 to a seasonally adjusted 381,000, the Labor Department said Thursday.

The four-week average, a less volatile measure, dropped for the fourth straight week to 375,000. That's the lowest level since June 2008.



Hacking 'threat to train network' - UK (29 December 2011)
Hackers could attack the train network and disrupt services because of a shift to new signalling technology, a security expert has warned.

Professor Stefan Katzenbeisser of Technische Universit?Darmstadt told a security conference in Berlin that the new system was vulnerable to "Denial of Service" attacks.

"Trains could not crash, but service could be disrupted for quite some time," he said at the Chaos Communication Congress.

In a Denial of Service attack, hackers flood target computers with traffic, effectively forcing them offline. The tactic was used by the LulzSec hacking group earlier this year to briefly shut down the websites of the Serious Organised Crime Agency and CIA.

Network Rail is currently installing GSM-R across the British railway network. It uses the similar technical standards to 2G mobile networks and is due to replace older signalling technology in southern England next year, and throughout the whole country in 2014.

Train switching systems, which enable trains to be guided from one track to another at a railway junction, have historically been separate from the online world. GSM-R means they will be connected to the internet, however, raising the risk from Denial of Service attacks.



2 Doctors Without Borders workers shot in Somalia (29 December 2011)
MOGADISHU, SOMALIA--A disgruntled former employee shot at least two international workers from the aid group Doctors Without Borders at the group's office in the Somali capital, a security guard said Thursday. At least one person was killed.

Ahmed Ali, a security guard for the aid group which is known by its initials in French as MSF, said a Somali employee who ran its logistics was dismissed from his job on Wednesday. He returned on Thursday and opened fire, hitting the two aid workers, killing one of them, Ali said. Details were sketchy.

A Nairobi, Kenya-based security official said he believed three international workers had been shot. The security official spoke on condition he not be identified because the information hadn't yet been released publicly.

The nationalities of the aid workers weren't immediately known.



Rare species discovered under water (29 December 2011)
A brainless and faceless fish was one of 15 rare species discovered during a series of marine surveys this year.

The prehistoric Amphioxus, described by the Scottish Government as "elusive", was found in waters off Tankerness in Orkney.

The fish has a nerve cord down its back and is said to be regarded as a representative of the first animals to evolve a backbone.

Giant mussels with shells measuring up to 48cm (18in), were also discovered around the Small Isles and are said to have the largest sea shells in Scotland.



Sharks vs. Killer Whales: Who wins? (29 December 2011)
Tracy Thomas, who saw the incident, told The National that it appeared like the orcas, known as killer whales, were hunting the sharks. One shark washed up with a bloody gas on its snout, she said.

"That particular shark had been beaten up by the orcas," she said. "There were heaps of sharks just off the beach, swimming in towards the beach then turning around and going back out."

Another witness, Peter Robertson, said he had never seen orcas and sharks fight.

"It would appear the whales were fighting the sharks ? the sharks were coming ashore because they didn't want to be in the water."

Jim Fyfe, a marine ranger at the Department of Conservation Otago office, said small sharks are sometimes hunted by killer whales.



Guantanamo Bay's green regime has prison limits (29 December 2011)
Unlike the 171 men still being held at the notorious prison, we, two reporters and our escort, were detained for just 30 minutes. But the experience offered a useful lesson in how a relic of the war on terror is getting in the way of the Pentagon's efforts to transform America's military.

When green meets Gitmo -- the offshore prison camp -- sensitive issues surrounding the high-security facility tend to win out. The prison camp is one of the biggest consumers of electricity and water on the base -- and it is also one of the last in line to go green.

The navy is looking to halve its use of fossil fuels, on ship and on shore, by 2020, and to take up to half of its 100 or so bases completely off the grid, requiring them to make all their own power from wind turbines, solar arrays, or locally grown algae.

"We've been running full out on this. The other services are all doing interesting and exciting things, but I would say that I think we got a head start on them," said Jackalyne Pfannenstiel, assistant secretary of the navy for energy.

PAM COMMENTARY: Oh goodie -- an environmentally correct prison camp.



Error in medical tests in Drumheller prompts provincewide review (29 December 2011)
CALGARY -- Interpretation errors discovered in diagnostic imaging tests have prompted health officials to call for a review of 34 patient cases at Drumheller Hospital -- and a provincewide review of diagnostic imaging and pathology testing.

In Drumheller, Alberta Health Services is in the process of contacting the 34 patients and their physicians after errors in their CT scan interpretations were discovered during a review of 150 CT scans, 50 ultrasounds and 49 X-rays.

At this time, it's not known how many of the 34 patients will require change in their treatment as the cases are currently being reviewed in detail with the patients' physicians and independent radiologists.

The discovery has prompted officials to call for an expanded review of the CT scan interpretations at Drumheller Hospital over the last six months, which includes about 1,300 cases.



FDA draws criticism after U-turn on antibiotics in animal feed (29 December 2011)
Environmental and consumer groups have condemned the US Food and Drug Administration's move to renege on its long-held policy to regulate the use of human antibiotics in animal feed.

Last week, the agency quietly announced it was withdrawing its plan to limit the use of antibiotics fed to healthy livestock intended for human consumption.

Critics say the U-turn, which comes amid the FDA's own stated concerns over food safety, is at odds with its obligations to protect the public.

The groups also criticised the timing of the announcement, which was made during the holiday season and disclosed only in the federal register.

The use of low doses of antibiotics in agricultural animal feed contributes to drug-resistant superbugs, according to food and health experts.



Russian nuclear sub catches fire during repairs (29 December 2011)
MOSCOW - One of Russia's biggest nuclear submarines caught fire on Thursday while undergoing repairs in dock in the northern Murmansk region but no radiation leak was reported, officials said.

The 11,740-tonne Yekaterinburg had all of its nuclear missiles and conventional rockets removed before entering the Roslyakovo dock near Russia's border with Norway, a defence ministry spokesman said.

The fire began during the repair work and quickly spread from the shipyard's wooden structures to the submarine's outer hull, Northern Fleet navy spokesman Vadim Serga told the Interfax news agency.

Emergency workers launched a massive salvage operation involving 11 fire brigades and a navy fire boat but television footage showed huge clouds off smoke billowing from the shipyard even after the flames had been contained.



Doctors sued for creating "Valium addicts" (29 December 2011)
Doctors are being sued for creating prescription drug addicts amid claims they have failed to follow safety guidelines published more than 20 years ago.

Lawyers and medical experts have reported an increase in clinical negligence cases by patients left physically and psychologically broken by "indefensible" long-term prescribing of addictive tranquillisers such as Valium, collectively known as benzodiazepines.

Patients taken off the drugs too quickly, leaving them disabled with pain for months if not years, are also seeking legal redress. Many say they were never told about the dangers of rapid detoxification, which can lead to seizures and even death in severe cases. Doctors have been accused of being "in denial" about the problem.

Experts have warned of a coming flood of legal action against doctors who failed to inform their patients about the addictive nature of some tranquillisers, currently given to millions of people worldwide. They are prescribed to deal with common social and psychological complaints, from exam stress to relationship problems and bereavement.



Turkish airstrikes along Iraq border kill dozens (29 December 2011)
REPORTING FROM BEIRUT -- Dozens of people have been killed in Turkish airstrikes along the Iraq-Turkey border, and Turkey's ruling party acknowledged Thursday that the military probably mistakenly targeted civilians rather than guerrilla fighters in a mostly ethnic Kurdish area.

The Turkish military said its warplanes hit an area of northern Iraq regularly used by Kurdish militants to infiltrate Turkey after a drone detected people approaching the border on Wednesday night, according to local media reports.

Huseyin Celik, vice president of Prime Minister Recep Tayyip Erdogan's Justice and Development Party, said preliminary inquires indicated "these people were not terrorists but were engaged in smuggling."

He said authorities were still identifying the dead, but most appeared to be members of an extended family and were under the age of 30.



Judge rules BP's '09 North Slope spill an accident (28 December 2011)
A federal judge in Anchorage on Tuesday rejected an effort by prosecutors to hold BP criminally negligent for a 2009 pipeline rupture, one of a series of mishaps and disasters that have dogged the company over the past decade. In ruling that federal prosecutors failed to prove their case, U.S. District Judge Ralph Beistline released BP from probation over a 2007 criminal conviction. But he warned the oil giant that it was on notice and had better not make the same mistakes that led to the 2009 spill, when about 15,000 gallons of crude contaminated a frozen wetland on the North Slope.

"It is incumbent upon BP to make sure this does not happen again," he admonished.

Beistline's order followed seven days of hearings -- in effect a mini-trial -- into allegations that BP violated probation conditions from its conviction in 2007 for violating the Clean Water Act with a 250,000-gallon spill.

The Justice Department and the Environmental Protection Agency sought to have the 2007 probation revoked and reinstated with new conditions -- additional fines and an extended period of compliance.



Under Obama, an emerging global apparatus for drone killing (27 December 2011)
The Obama administration's counterterrorism accomplishments are most apparent in what it has been able to dismantle, including CIA prisons and entire tiers of al-Qaeda's leadership. But what the administration has assembled, hidden from public view, may be equally consequential.

In the space of three years, the administration has built an extensive apparatus for using drones to carry out targeted killings of suspected terrorists and stealth surveillance of other adversaries. The apparatus involves dozens of secret facilities, including two operational hubs on the East Coast, virtual Air Force- -cockpits in the Southwest and clandestine bases in at least six countries on two continents.

Other commanders in chief have presided over wars with far higher casualty counts. But no president has ever relied so extensively on the secret killing of individuals to advance the nation's security goals.

The rapid expansion of the drone program has blurred long-standing boundaries between the CIA and the military. Lethal operations are increasingly assembled a la carte, piecing together personnel and equipment in ways that allow the White House to toggle between separate legal authorities that govern the use of lethal force.



Home prices in largest U.S. cities fall in October from September (27 December 2011)
Home prices in the nation's largest cities fell in October for the second straight month, suggesting that prices will head down further next year and dashing hopes that the sluggish housing market was headed for an upturn.

The Standard & Poor's/Case-Shiller index, a measure closely followed by economists, showed price drops in 19 of 20 cities since September. Overall, the price index slipped 1.2% month over month and fell 3.4% compared with October 2010.

The decline is typical of the season, when home buyers back off after the busy summer period. But coming off five straight months of increases through August, the retreating prices in the fall suggest that weakness in the market may stretch into 2012.

Atlanta was on particularly shaky ground, according to Case-Shiller data. The price index there declined 5% in October after falling 5.9% in September and was down 11.7% over the last 12 months. Atlanta, Cleveland, Detroit and Las Vegas had average prices that were lower than they were in January 2000.



How an evangelist helped thaw Burma (26 December 2011)
Reuters has published an insightful chronology of the rapid thaw between the US and Burma, an army-controlled backwater described by American diplomats as an "outpost of tyranny" not too long ago.

The report is significant in its recasting of John Yettaw, a mentally disturbed Mormon zealot.

Yettaw is best remembered as the man who swam to pro-democracy icon Aung Sun Suu Kyi's house, offered her a Book of Mormon and promised to smuggle her away in a Burqa. He was freed after a visit from U.S. Senator Jim Webb.

Like most journalists at the time, I mostly presented the case as an embarrassment.

But the case appears to have been a spark, more crucial than most suspect, that lit up Burma's secretly held plans to engage America.



How the U.S. coaxed Myanmar in from the cold (cited in link above) (22 December 2011)
Myanmar's generals were looking for a chance to improve ties with the United States. A disturbed American gave them one in May 2009, when he swam across Yangon's Inya Lake on "a mission from God" to rescue Aung San Suu Kyi.

John Yettaw, a 53-year-old Vietnam veteran from Missouri, had hoped to smuggle the democracy champion out of the country in a burkha. He was convicted along with Suu Kyi for violating the terms of her house arrest. Instead of sending him to Yangon's notorious Insein Prison, however, the junta let Yettaw fly out of the country with a U.S. senator.

It was a major step in Myanmar's warming toward the West - but not the first one.

Interviews with dozens of officials in Yangon, Washington and Southeast Asia, and an examination of diplomatic cables obtained by Wikileaks, show that the United States and Myanmar had started waltzing warily toward each other in the first year of Barack Obama's presidency.

Yettaw's bizarre night-time swim gave impetus to the dance. But it began with Myanmar's fears of rising Chinese influence in their country and was given crucial help by Indonesia's top diplomat. Washington's subsequent willingness to engage the junta, and the generals' surprise steps toward reform, culminated in Hillary Clinton's visit to Myanmar earlier this month, the first by a U.S. Secretary of State in five decades.



New fee coming for medical effectiveness research (27 December 2011)
Starting in 2012, the government will charge a new fee to your health insurance plan for research to find out which drugs, medical procedures, tests and treatments work best. But what will Americans do with the answers?

The goal of the research, part of a little-known provision of President Barack Obama's health care law, is to answer such basic questions as whether that new prescription drug advertised on TV really works better than an old generic costing much less.

But in the politically charged environment surrounding health care, the idea of medical effectiveness research is eyed with suspicion. The insurance fee could be branded a tax and drawn into the vortex of election-year politics.

The Patient-Centered Outcomes Research Institute - a quasi-governmental agency created by Congress to carry out the research - has yet to commission a single head-to-head comparison, although its director is anxious to begin.



Medtronic paid millions to influential UW chairman (27 December 2011)
But the chairman, Thomas Zdeblick, got more than 25 times that amount from Medtronic himself during the three years. And a new accounting by the Journal Sentinel and MedPage Today shows he received more than $25 million in royalties from the company since 2003.

What's more, UW Hospital spent $27 million for Medtronic spinal products from 2004 to 2010, according to documents obtained through an open records request. And Zdeblick, a renowned spinal surgeon, has co-authored several positive research papers about the company's spine products.

Academic leaders questioned whether Zde blick could objectively serve as a department chairman.

"I really don't know how you would manage that conflict of interest," said Jordan Cohen, a former president of the American Association of Medical Colleges. "It (his financial relationship with Medtronic) is bothersome."

Cohen, a professor of public health at George Washington University, said it would be preferable for Zdeblick not to serve as chairman to avoid the potential for conflicts of interest.

Zdeblick is not alone - other department chairmen across the country get payments from drug companies and device-makers. But the ethical grounds may be shifting under their feet. While having a financial tie to industry once was considered a status symbol, more and more critics are questioning those relationships. Zdeblick declined to comment for this story.



Firms sued over San Jacinto River waste pits dating to 1965 (27 December 2011)
Harris County has filed a lawsuit in state court to recover hundreds of millions of dollars from local waste management companies and a Pasadena paper factory responsible for storage of a human carcinogen that has leaked into the San Jacinto River.

Named as defendants in the action, which seeks penalties of up to $25,000 a day dating to 1965, are McGinnis Industrial Maintenance Co., Waste Management Inc., Waste Management of Texas and International Paper Co.

The lawsuit, announced Tuesday by County Attorney Vince Ryan, centers on riverside waste disposal pits near the Interstate 10-San Jacinto River crossing opened in 1965 to contain dioxin, a toxic byproduct of paper production.

The U.S. Environmental Protection Agency designated the leaking, now-submerged pits, as a Superfund cleanup site three years ago.



Growing wealth widens distance between lawmakers and constituents (27 December 2011)
Between 1984 and 2009, the median net worth of a member of the House more than doubled, according to the analysis of financial disclosures, from $280,000 to $725,000 in inflation-adjusted 2009 dollars, excluding home -equity.

Over the same period, the wealth of an American family has declined slightly, with the comparable median figure sliding from $20,600 to $20,500, according to the Panel Study of Income Dynamics from the University of Michigan.

The comparisons exclude home equity because it is not included in congressional reporting, and 1984 was chosen because it is the earliest year for which consistent wealth statistics are available.

The growing disparity between the representatives and the represented means that there is a greater distance between the economic experience of Americans and those of lawmakers.



White House on Friday to request $1.2 trillion increase in nation's borrowing limit (27 December 2011)
The Obama administration says the federal government has nearly reached its borrowing limit -- again.

Treasury officials said Tuesday that the White House plans to request another $1.2 trillion in borrowing authority Friday. The increase is necessary, they say, because the government will be within $100 billion of its current limit by then.

In the past, such a request would be routine. But this one follows a summer of intense partisan debate over the nation's record debt, which has yet to end despite a last-minute deal reached in August that averted a potential default.

The increase would boost the debt limit to $16.4 trillion. Congress and the Obama administration agreed to raise it to that level in three steps as part of the August deal. Officials say that should be enough to allow the government to keep borrowing until the end of 2012, or just after the presidential election.



Giant shrimp raises big concern as it invades the Gulf (24 December 2011)
A truly jumbo shrimp is causing big worries about the future of the Gulf of Mexico's ecosystem.

The Asian tiger prawn, a foot-long crustacean with a voracious appetite and a proclivity for disease, has invaded the northern Gulf, threatening prized native species, from crabs and oysters to smaller brown and white shrimp.

Though no one is sure what the ecological impact will be, scientists fear a tiger prawn takeover could knock nature's balance out of whack and turn a healthy, diverse marine habitat into one dominated by a single invasive species.

"It has the potential to be real ugly," said Leslie Hartman, Matagorda Bay ecoystem leader for the Texas Parks and Wildlife Department. "But we just do not know."



New photos of the Rena (25 December 2011)
Over 280 of the 1368 shipping containers have been removed from the stricken cargo ship Rena since it ran aground on the Astrolabe Reef off the coast of Tauranga.



Solyndra: Examining the allegations (26 December 2011)
Solyndra's largest investor was Argonaut Ventures, which operates on behalf of the George Kaiser Family Foundation. Kaiser, an Oklahoma oil man, was a campaign contribution bundler for Obama in 2008.

Solyndra's loan came from a Department of Energy program established under President George W. Bush in 2005. Solyndra applied for the money in 2006. The program had not yet issued loans by the time Bush left office, but Energy Department officials were actively considering several applications. They viewed Solyndra as the likely recipient of the first loan, the program's former executive director told congressional investigators. Before Obama took office in 2009, the former director said, the program's staff had set a timeline for issuing a conditional loan guarantee.

Several Energy Department officials interviewed by congressional investigators said they were unaware of Kaiser's link to Solyndra until they read about it in the media, according to a Nov. 16 memo by Democrats on the House Energy and Commerce Committee, whose oversight subcommittee has been investigating Solyndra.

Kaiser visited the White House in March 2009, before Solyndra's loan was approved, and met with Pete Rouse, who was senior adviser to the president at the time, as well as officials involved in economic policy and energy issues. Kaiser told congressional investigators that they discussed energy policy and early childhood education - one of his charitable pursuits - but not Solyndra.

The company received conditional approval for the loan on March 20, 2009, and final approval that September.

Solyndra's fortunes started falling in 2010 as the company found its innovative, tube-shaped solar modules undercut by far cheaper panels made in China. As its financial picture darkened, Solyndra sought help from the Energy Department to modify the terms of its loan. The company also wanted to persuade the Department of Defense to buy its modules.



'Date-rape drugs' a rarity in Missoula so far; UM seeks source in alleged assaults (26 December 2011)
When University of Montana Vice President Jim Foley announced an investigation into recent allegations of rape on campus, he said that review also would seek the source of the Rohypnol reportedly used in the attacks.

Rohypnol, which is illegal in the United States but easily obtained in other countries or online, is a powerful sedative often called "the date-rape drug" because it speedily renders people unconscious or nearly so - and conveniently produces amnesia, too.

The tablets, along with a host of other substances that mimic their effect, are also referred to as "roofies."

"Sadly, you can make a lot of these drugs with just ingredients you have around your house - even over-the-counter medicines mixed with alcohol," said Cat Otway, a registered nurse at the First Step Resource Center. "People are actually making recipes for these date-rape drugs."



Keeping Students From the Polls (NY Times Editorial) (26 December 2011)
Next fall, thousands of students on college campuses will attempt to register to vote and be turned away. Sorry, they will hear, you have an out-of-state driver's license. Sorry, your college ID is not valid here. Sorry, we found out that you paid out-of-state tuition, so even though you do have a state driver's license, you still can't vote.

Political leaders should be encouraging young adults to participate in civic life, but many Republican state lawmakers are doing everything they can instead to prevent students from voting in the 2012 presidential election. Some have openly acknowledged doing so because students tend to be liberal.

Seven states have already passed strict laws requiring a government-issued ID (like a driver's license or a passport) to vote, which many students don't have, and 27 others are considering such measures. Many of those laws have been interpreted as prohibiting out-of-state driver's licenses from being used for voting.

It's all part of a widespread Republican effort to restrict the voting rights of demographic groups that tend to vote Democratic. Blacks, Hispanics, the poor and the young, who are more likely to support President Obama, are disproportionately represented in the 21 million people without government IDs. On Friday, the Justice Department, finally taking action against these abuses, blocked the new voter ID law in South Carolina.



Fukushima investigation reveals failings (27 December 2011)
The 507-page interim report, compiled by interviewing more than 400 people, including utility workers and government officials, found that authorities had grossly underestimated tsunami risks, assuming the highest wave would be six metres (20ft). The tsunami hit at more than double that level.

The report criticised the use of the term soteigai, meaning unforeseeable, which it said implied authorities were shirking responsibility for what had happened. It said by labelling the events as beyond what could have been expected, officials had invited public distrust.

The report found that workers at Tokyo Electric Power Co (Tepco), the utility that ran Fukushima Daiichi, were untrained to handle emergencies such as the power shutdown that struck when the tsunami destroyed backup generators, setting off a nuclear disaster. There was no clear manual to follow, and the workers failed to communicate, not only with the government but also among themselves, it said.

Finding alternative ways to bring water to the reactors was delayed for hours because of the mishandling of an emergency cooling system, the report said. Workers assumed the system was working, despite signs it had failed and was sending the nuclear core into meltdown.



Ron Paul rides grassroots zeal to surge in polls (26 December 2011)
With just days until Iowans hit their Jan. 3 caucuses and New Hampshire holds its primary Jan. 10, the efforts by grassroots supporters like Beltramo are forcing pundits to recalculate the political landscape. Paul has surged to the front of the GOP pack in Iowa and has advanced against Romney's lead in New Hampshire.

"What are Republican primary voters looking for? Consistency," said Democratic pollster Ben Tulchin of San Francisco, as he surveys the field of GOP front-runners that has shifted from former Massachusetts Gov. Mitt Romney to Rep. Michele Bachmann to Texas Gov. Rick Perry to business mogul Herman Cain and lately to former House Speaker Gingrich.

Now it is Paul's turn at the top - a position that Tulchin said isn't so surprising, especially with his appeal to the growing ranks of independent or decline-to-state voters.

Paul's loyal followers - many of them young and independent-minded like Beltramo - are drawn to their candidate as the rare politician who can be counted on to give unvarnished, even potentially unpopular, answers to questions, Tulchin says.

PAM COMMENTARY: A fancy way of saying that he's honest, and they're sick of being lied to.



Coast Guard reminds ships to slow for right whales (27 December 2011)
VIRGINIA BEACH, Va. - Larger vessels sailing along the Atlantic Seaboard are being reminded to slow down for right whales.
The Coast Guard has implemented "Operation Right Speed" through April 2012 to ensure the migratory mammals have a safe passage along the Atlantic seaboard.

The National Oceanic and Atmospheric Administration has implemented regulations that require vessels 65 feet or greater to operate at 10 knots or less in areas where the right whales are known to migrate.

The first female right whale of the season was seen this month off Georgia.
Right whales are among the most threatened of all the whales worldwide. The global population is estimated in the hundreds.



Decades later, a Cold War secret is revealed (25 December 2011)
"Ah, Hexagon," Ed Newton says, gleefully exhaling the word that stills feels almost treasonous to utter in public.

It was dubbed "Big Bird" and it was considered the most successful space spy satellite program of the Cold War era. From 1971 to 1986 a total of 20 satellites were launched, each containing 60 miles of film and sophisticated cameras that orbited the earth snapping vast, panoramic photographs of the Soviet Union, China and other potential foes. The film was shot back through the earth's atmosphere in buckets that parachuted over the Pacific Ocean, where C-130 Air Force planes snagged them with grappling hooks.

The scale, ambition and sheer ingenuity of Hexagon KH-9 was breathtaking. The fact that 19 out of 20 launches were successful (the final mission blew up because the booster rockets failed) is astonishing.

So too is the human tale of the 45-year-old secret that many took to their graves.

Hexagon was declassified in September. Finally Marra, Newton and others can tell the world what they worked on all those years at "the office."



5 die of food poisoning at Mexican rehab center (26 December 2011)
Medical officials say five recovering drug addicts died and dozens of others were sickened by soy sausage served for Christmas dinner at a rehabilitation center in western Mexico.

Authorities were investigating whether the poisoning at the center in the city of Guadalajara was accidental or intentional. Drug cartels have taken over rehabilitation centers in parts of Mexico, forcibly recruiting addicts as hit men and smugglers. The invasions have led to mass shootings at the centers that have left dozens dead.

Alhy Daniel Nunez is a spokesman for the Red Cross in the western state of Jalisco, where Guadalajara is located. He said Monday that 37 people remained hospitalized, three of them in serious condition.



Whale imports into Australia were 'covertly authorised' (27 December 2011)
"We know that Japan's so-called scientific whaling is a front for illegal commercial whaling and I think most Australians would hate to think that we were criticising other countries' commercial whaling while at the same time importing materials that come from that same immoral trade," he said.

Details of the importation were obtained from the Department of Agriculture, Fisheries and Forestry, which would not reveal the nature of the research for which they were destined.

A department spokesman said it was very unlikely the companies involved would consent to "commercial-in-confidence" material being released to the public.

Environment Minister Tony Burke, who oversees the Australian campaign against Japanese whaling, said none of the approvals were granted by the current government.



Britain's health service reforms may lead to a for-profit medical system (27 December 2011)
Health service reforms will pave the way for NHS hospitals to earn up
to half of their income from private work, it was reported today.

The current cap on income generated from private patients is typically limited to just a few percent but is set to rise to 49% in a move slipped out by the Government last week, according to The Times.

It is expected to cause more friction within the coalition with a senior Liberal Democrat warning that it was part of an ideological drive that many in the party would oppose, the newspaper said.

Labour claimed the plans showed Prime Minister David Cameron was determined to mirror health care provision operated in the United States of America.

Shadow Health Secretary Andy Burnham told the newspaper: "This surprise move, sneaked out just before Christmas, is the clearest sign yet of David Cameron's determination to turn our precious NHS into a US-style commercial system, where hospitals are more interested in profits than people.

"With NHS hospitals able to devote half their beds to private patients, people will begin to see how our hospitals will never be the same again if Cameron's health bill gets through Parliament."



Dysfunctional banking sector helps keep Iraq in economic shambles (25 December 2011)
Yet it seems astonishing that after nearly nine years of U.S. occupation and military presence, Iraq is in so sorry a state. Many other basic services are missing in the fledgling democracy: Regular electricity supplies -- most people get four to six hours at best -- a postal service, public transport, a national airline and a judicial process to protect foreign investments and resolve claims, to name just a few.

Iraqis seem paralyzed about how to get out of the morass. On his recent visit to Washington, Prime Minister Nouri al Maliki promised new legislation to encourage foreign investment. But some of his own top aides disparage the role of the private sector and are perfectly happy to have the public sector crowd it out.

"Let me say in general we have deficient people here, sitting in certain high posts, who cannot create any economic vision," said Dabbagh.

To give but one example, half the public budget, including much of the oil revenues now starting to pour in, are going not to invest in future production or to capture the gas now being flared off -- which could provide enough electricity to power the whole country. Instead it's going to a jobs program to put more Iraqis on the government payroll.

"The government cannot employ everyone. The private sector has to play its role," said Dabbagh.

PAM COMMENTARY: I don't necessarily agree with every article I post here. It's questionable whether a new banking system would help Iraq, or ruin it with bubbles and crashes like here in the U.S.



Icebreaker reaches stricken Russian fishing vessel (26 December 2011)
A South Korean polar research ship on Monday reached a leaking Russian fishing vessel that has been stuck in the frigid waters off Antarctica for the past 10 days, New Zealand officials said.

The Sparta, with 32 crew on board, hit underwater ice on Dec. 16 that tore a 30-centimetre hole in its hull and caused it to list at 13 degrees.

Several rescue ships had been hampered by heavy ice in the Ross Sea off the northern Antarctica coast before the icebreaker Araon finally pushed through and reached the Sparta on Monday, New Zealand Rescue Coordination Centre spokeswoman Rosalie Neilson said.

The arrival was a relief to the crew, which had been desperately pumping out near-frozen sea water while awaiting rescue. At one point, more than half of those on board were forced onto life rafts.

A New Zealand air force cargo plane had previously made two parachute drops of pumps and hull patching gear that had helped keep the single-hulled Sparta from sinking.



Extraordinary rendezvous of the migrating cuckoos (26 December 2011)
In the bleak mid-winter, a group of travellers from Britain is keeping warm and well-fed in one of the world's least-known regions -- the Congo rainforest.

They are the five cuckoos caught in East Anglia last summer and fitted with miniature satellite transmitters, enabling their migratory journeys back to Africa to be followed by scientists for the first time.

The five birds, named by researchers as Clement, Martin, Lyster, Kasper and Chris, have been separated on occasions by thousands of miles during their great odysseys, but to the amazement of researchers from the British Trust for Ornithology, they have now all recongregated in the same, little-known part of the continent -- the Congo river basin.

It is an astonishing revelation about the birds whose two-note call is our best-known sign of spring, as although the destinations of a few British migrants are known -- our swallows fly to South Africa, and our nightingales fly to west African countries such as Guinea -- no one had any idea where British cuckoos spend their winter.



San Diego naval hospital testing unusual PTSD treatment (26 December 2011)
One of Lipov's patients, Raleigh Showens, 64, of McHenry, Ill., had suffered from PTSD since returning from service as an Army medic in Vietnam. "All I saw was torment, death and destruction," he said in a telephone interview.

A year ago, frustrated with counseling and medication, Showens said, he was on the verge of suicide. He took up Lipov's offer of free treatment and received an injection on Dec. 20. "That was the first night in 40-plus years that I'd slept all night," he said. But three days later, the effect seemed to wear off, and Showens needed a second injection. Showens said he feels so good that he has quit all counseling and medication.

McLay said his theory is that if the injection method proves effective, it will be best used in addition to therapy, not as a substitute. "I think it will be good to have a variety of treatments," he said.

There are differences between the work of Lipov and the Navy researchers involving what drug is best (obstetricians use several different ones for epidurals) and what is the best method for locating the precise location in the neck for the injection (Lipov likes X-ray, Hickey prefers ultrasound).

The treatment aims to affect the body's sympathetic nervous system through the nerves in the neck. The bundle of nerves that control the "fight or flight" syndrome in the brain are known as the stellate ganglion. The injection, Lipov said, "resets" the nerve bundle to calm down the agitation and "hypervigilance" that are common to PTSD sufferers. Although denied federal funding, Lipov has received $81,000 from the Illinois Department of Veterans Affairs and has 10 veterans enrolled in his own study.

Lipov and Maryam Navaie, president and chief executive of the La Jolla-based Advance Health Solutions, plan a trip to Washington early next year to lobby key members of Congress.

PAM COMMENTARY: It'd better be a lot better than pills, or I doubt that anyone would be willing to suffer through injections.



War contractors' stories reveal sense of purpose (25 December 2011)
"I had a pretty good job here in the U.S. and I was making pretty decent money, but I don't know, I just decided I wanted to do something different," Campbell said. "You know, make a difference."

For two years, he drove trucks for KBR and other private companies in Iraq.

"I think all of us were over there basically for the money, but the job that we had over there was a very important job, keeping the military supplied so they could do their jobs," Campbell said. "We hauled ammunition, we hauled food, we hauled anything that the military needed."

Campbell's truck came under fire almost every day. One time, his convoy got pinned down in an ambush that lasted for hours. Bullets riddled the vehicles and a missile hit a tanker right in front of Campbell, igniting a huge fireball that singed his arm.

"It was like a scene out of a war movie," Campbell said. "(When) we started out ... I think we had 24 trucks and 23 trailers and one bobtail truck, and when we got to our destination, which was Anaconda (base) in Iraq, we only had 11 trucks and 10 trailers."

PAM COMMENTARY: That was no movie... It was the real thing.



Solyndra: Politics infused Obama energy programs (26 December 2011)
The documents reviewed by The Post, which began examining the clean-technology program a year ago, provide a detailed look inside the day-to-day workings of the upper levels of the Obama administration. They also give an unprecedented glimpse into high-level maneuvering by politically connected clean-technology investors.

They show that as Solyndra tottered, officials discussed the political fallout from its troubles, the "optics" in Washington and the impact that the company's failure could have on the president's prospects for a second term. Rarely, if ever, was there discussion of the impact that Solyndra's collapse would have on laid-off workers or on the development of clean-
energy technology.

"What's so troubling is that politics seems to be the dominant factor," said Ryan Alexander, president of Taxpayers for Common Sense, a nonpartisan watchdog group. "They're not talking about what the taxpayers are losing; they're not talking about the failure of the technology, whether we bet on the wrong horse. What they are talking about is 'How are we going to manage this politically?'?"

The administration, which excluded lobbyists from policymaking positions, gave easy access to venture capitalists with stakes in some of the companies backed by the administration, the records show. Many of those investors had given to Obama's 2008 campaign. Some took jobs in the administration and helped manage the clean-
energy program.

Documents show that senior officials pushed career bureaucrats to rush their decision on the loan so Vice President Biden could announce it during a trip to California. The records do not establish that anyone pressured the Energy Department to approve the Solyndra loan to benefit political contributors, but they suggest that there was an unwavering focus on promoting Solyndra and clean energy. Officials with the company and the administration have said that nothing untoward occurred and that the loan was granted on its merits.

PAM COMMENTARY: At least this is an American-based, clean energy company which doesn't involve killing people to steal natural resources. It's just another business failure -- so what? There are plenty of windmill farms out there turning a hefty profit, as previous news links on this page and in my news link archive show.

Remember when Dick Cheney had the oil companies write Federal energy policy, and he was too arrogant to release details to the press on that? If this company had been involved in oil extraction, and friends with the Bush or Cheney families, Dick Cheney would've started oil wars on their behalf, and killed a few thousand Americans as justification -- just like they did in 2001.



Vegetarian Bar Owner Bans Customers With Fur Coats (21 December 2011)
Vegetarian bar owner Johnny Barounis, who owns Revision Lounge and Gallery in the East Village, the Back Room on the Lower East Side, and Auction House and Fetch on the Upper East Side, does not take kindly to customers who come in draped in furs. In fact, as DNAinfo reports, he straight-up refuses to serve them.

Barounis's bouncer carefully inspects the outerwear of all customers before they're allowed to enter. "We tell people you are welcome to come in, but the fur stays out," Barounis said. Unsurprisingly, some fur-loving patrons are not pleased by the policy--one woman called the cops when she was denied entry to the Back Room (which also has an age-25 and up policy), though another woman, desperate to gain entry to the exclusive speakeasy, crammed her fur coat in the dark corner of an alley instead.

Barounis insists he's not a radical--customers who eat meat, for example, are allowed in (it is such a bother to orally swab each of your patrons to test for meat traces, after all)--he just wants to get people who wear fur to "change their behavior." Which they can also do by going to Ssam Bar and stuffing their face full of ham instead.

PAM COMMENTARY: Fur coats -- helping thin women to look fat and hairy every day.



38 Haitian migrants die when boat sinks off Cuba (25 December 2011)
HAVANA -- Cuba says 38 Haitian migrants have died after a boat they were in sank off the island's eastern coast.

According to an official communique read out on state television, 87 others were rescued by Cuban civil defense forces after Saturday's shipwreck, including four children. A search was on for more survivors.

The boat was spotted in the sea off Cuba's Guantanamo province, some 590 miles (950 kilometers) from Havana. The province is home to the U.S. naval base where terror suspects are held.

It was not clear where the Haitians were heading, though Cuba likely was not their intended destination. The dead included 21 men and 17 women, according to the communique.



War's fallout includes brain injuries, anxiety and depression (24 December 2011)
Six years after a roadside bomb in Iraq charred his foot, blew out his eardrum and rattled his brain, David R. Franco chooses the seat in restaurants where he can see the most people. Always.

"I'm constantly watching my back. I have to face where the most traffic is," said the 51-year-old former Marine from Moorpark. "I always look to see where my avenue of exit is. I'm constantly watching everybody."

Many soldiers who have returned or are headed home from Iraq won't struggle with memory loss, life-changing injuries or feelings of isolation and depression. They adjust and resume their lives. Others will be cornered by acronyms that identify the nearly nine-year war like dog tags: IED, TBI and PTSD.

Franco is mired in that stew of letters. An improvised explosive device sent shrapnel through a floorboard into his foot. It affected his heart and liver and might have killed him if not for the armor of a brand-new Humvee.



Hackers attack US security think tank Stratfor, promise more targets for Christmas (25 December 2011)
LONDON - Hackers on Sunday claimed to have stolen a raft of e-mails and credit card data from U.S.-based security think tank Stratfor, promising it was just the start of a weeklong Christmas-inspired assault on a long list of targets.

One alleged hacker said the goal was to use the credit data to steal a million dollars and give it away as Christmas donations, and images posted online claimed to show the receipts.

Members of the loose-knit hacking movement known as "Anonymous" posted a link on Twitter to what they said was Stratfor's tightly-guarded, confidential client list. Among those on the list: The U.S. Army, the U.S. Air Force and the Miami Police Department.

The rest of the list, which Anonymous said was a small slice of its 200 gigabytes worth of plunder, included banks, law enforcement agencies, defense contractors and technology firms such as Apple and Microsoft.



In wellness push, a new job: Coach. (25 December 2011)
The tools of the trade for Janet Kennon are simple, but powerful:

A telephone. Time to listen. And the ability to break hefty goals - such as losing 20 pounds - into small steps, like eating more salad or buying a pedometer.

Kennon works for Sentara Optima, and she spends her day coaching people to be healthier.

Employers, insurance companies, doctors' offices and hospitals are increasingly hiring health coaches like Kennon to educate and motivate people. They come from many walks of life. Some, including Kennon and the other Sentara coaches, are nurse case managers. Others in the field are dietitians, licensed clinical social workers, pharmacists. Some hail from new programs set up specifically to train health coaches.

PAM COMMENTARY: Maybe they should start by serving less greasy food in their company cafeterias. And don't tell me that they've already done that, because I've eaten at some of the best company cafeterias in the country -- they all serve cholesterol-laden and fried foods to their staff. Sure there's a salad bar there, and occasionally a good one, but employees will still gather around the grill for a belly full of lard, because it's a choice there and they like being fed grease.



U.S. drones began with garage tinkering (24 December 2011)
LAKE FOREST, Calif. - In 1980, Abraham Karem, an engineer who had emigrated from Israel, retreated into his three-car garage in Hacienda Heights outside Los Angeles and, to the bemusement of his tolerant wife, began to build an aircraft.

The work eventually spilled into the guest room, and when Karem finished more than a year later, he wheeled into his driveway an odd, cigar-shaped craft that was destined to change the way the United States wages war.

The Albatross, as it was called, was transported to the Dugway Proving Ground in Utah, where it demonstrated the ability to stay aloft safely for up to 56 hours -- a very, very long time in what was a crash-prone world of drones.

Three iterations and more than a decade of development later, Karem's modest-looking drone became the Predator, the lethal, remotely piloted machine that can circle above the enemy for nearly a day before controllers thousands of miles away in the southwestern United States launch Hellfire missiles toward targets on video screens.



Ron Paul Hails Bradley Manning As "True Patriot" (25 December 2011) [AJ]
Ron Paul has hailed accused WikiLeaks source Pvt. Bradley Manning as a "true patriot."

Manning's Article 32 hearing concluded on Thursday -- just days after he turned 24 years of age. Manning is facing life in prison or even the death penalty.

Stress related to the military policy against gay and bisexual troops serving openly "contributed to mental and emotional problems that should have barred [Manning] from having access to sensitive material," Manning's lawyers argued in court.

Paul hailed Manning as a "hero" during a rally held in January.

"If we have an American citizen and he's willing to take the consequences and practice civil disobedience and say, ?This is what our government is doing,' should he locked up and imprisoned?" Paul rhetorically asked to a handful of "nos." "Or should we, you know, see him as a political hero? Maybe he is a true patriot who reveals what is going on in government."



19 killed in Abuja church blast (25 December 2011)
Witnesses said St Theresa's Church in Madala, an Abuja satellite town about 40 km from the city centre, was packed out and that there were many dead from the blast, which also blew out windows of neighbouring houses.
"In these three vehicles, there are 15 bodies," a Federal Road Safety official in a reflective jacket told Reuters on the scene outside a police cordon, gesturing at three ambulances.

Hours later, another blast went off at the Mountain of Fire and Miracles Church in the central, ethnically and religiously mixed town of Jos, witnesses and police said.

A Reuters cameraman on the scene said he saw one lightly wounded policeman from that explosion, but there were no reports of other casualties.
"I heard the blast. My house shook," resident Tony Akpan said of the Madala Catholic church bomb.

"I came out to the front of the church to see what was happening. I counted 19 bodies myself, many of them mutilated, and five destroyed vehicles."



Suspected Islamists bomb police station, bank in Nigeria (FLASHBACK) (26 November 2011)
Gunmen suspected to be members of the Islamist sect Boko Haram on Saturday bombed a police station, a bank and a beer parlour in Nigeria's northeastern Yobe state, residents said.

The gunmen threw explosives into a police station and a beer parlour in Geidam town, 160 kilometres (100 miles) from the state capital Damaturu, they said.

The attackers, armed with Kalashnikov rifles, also bombed a bank near the police station and carted away money from its vault.

Gaidam is the home town of the Yobe state governo Ibrahim Gaidam.

PAM COMMENTARY: I'm linking to this old article to show that the same group, according to Britain's Independent, was responsible for almost 500 killings so far this year. They were able to get more publicity for the shocking nature of bombings timed to kill on Christmas, though.



Global fight against extremism, not against Islam - Sultan of Sokoto (24 December 2011)
THE Sultan of Sokoto, Alhaji Sa'ad Abubakar III, has stated that the current global fight against extremism should not be a fight against Islam, as a secured society cannot be created through the use of force.

Abubakar, who spoke at the opening of the 69th National Islamic Vocation course of the Muslim Students Society of Nigeria in Katsina, on Saturday, said that it was wrong to link Islam with extremism because Islam is a religion of peace. According to him, "Islam is always against violence, we don't support extremism and violence," adding that "the violence in Nigeria is unfortunate."

He attributed lack of sincere leadership to the problem, stressing that political leaders must fear God, and also lead by example for others to follow.

On Boko Haram, Abubakar called on the government to dialogue with the group as a way of resolving issues with them. He blamed media organisations for raising the profile of the group, adding that it was wrong to link every armed robbery and violence to the group.

PAM COMMENTARY: Watch out for the pop-up ads on this one.

Notice he gave his speech the day before the Christmas bombings in Nigeria.



Another face of the U.S. recession: homeless children (25 December 2011)
(Reuters) - As her mother sat in a homeless shelter in downtown Miami, talking about her economic struggles and loss of faith in the U.S. political system, 3-year-old Aeisha Touray blurted out what sounded like a new slogan for the Occupy Wall Street protest movement.

"How dare you!" the girl said abruptly as she nudged a toy car across a conference room table at the Chapman Partnership shelter in Miami's tough and predominantly black Overtown neighborhood.

There was no telling what Aeisha was thinking as her 32-year-old mother, Nairkahe Touray, spoke of how she burned through her savings and wound up living in a car with five of her eight children earlier this year.

But how dare you indeed? How does anyone explain to kids like Aeisha and countless others how they wound up homeless in the world's richest nation?



Business interests were top bill-killers in California's Capitol this year (25 December 2011)
Business interests were the top bill killers inside California's Capitol during Gov. Jerry Brown's first year back in office, as concerns about the state's weak economy cut into labor's newfound clout.

Legislative data show business interests wielded strong influence despite a Capitol dominated by Democrats in the Legislature and the Governor's Office. Business lobbyists defeated bills that would have cut back various tax breaks, required employers to give workers unpaid bereavement leave and prolonged the foreclosure process.

In the current economy, "all legislators are more sensitive to the argument that something would be a job killer or harmful for investment or expansion," said Dorothy Rothrock, a lobbyist for the California Manufacturers and Technology Association, which represents major businesses around the state.

"That's made it easier for us to stop or amend bills to make them less hostile or burdensome."



States back FDA on graphic cigarette labels (25 December 2011)
Several states and U.S. territories are weighing in on a lawsuit over proposed graphic cigarette warning labels that include a sewn-up corpse of a smoker and a picture of diseased lungs, saying the federal government should be allowed to require the labels for the "lethal and addictive" products.

The 24 attorneys general filed a friend of the court brief on Friday in the U.S. Court of Appeals in Washington in support of the Food and Drug Administration's challenge of a lower court ruling in the case.

Last month, a U.S. District Court judge granted a request by some of the nation's largest tobacco companies, including R.J. Reynolds Tobacco Co. and Lorillard Tobacco Co., to block the labels while deciding whether the labels violate their free speech rights. The judge ruled it is likely the cigarette makers would succeed in a lawsuit to block the requirement that the labels be placed on cigarette packs next year.

Representatives for R.J. Reynolds declined to comment. Officials with Lorillard did not immediately respond to an email seeking comment Saturday.



Nigerian Agric Researchers Develop Vitamin-A Cassava (25 December 2011)
A research team led by the International Institute of Tropical Agriculture (IITA) has developed three new varieties of vitamin A cassava that could improve the livelihoods of millions of farmers in Africa and help put an end to malnutrition due to vitamin A deficiency in the continent.

The IITA Cassava Breeder, Dr. Peter Kulakow who disclosed this in a statement, said: "The development of these varieties is a major breakthrough that will change the nutritional status of people living on cassava-based food."

He noted that the vitamin A cassava varieties named by the National Variety release Committee of Nigeria as UMUCASS 36, UMUCASS 37, and UMUCASS 38 are recognized as IITA genotypes TMS 01/1368, TMS 01/1412, and TMS 01/1371. They have high beta carotene (pro-vitamin A) and are suitable for food uses as gari, fufu, and high quality cassava flour. According to him, the yellow root color of the vitamin A-rich varieties are products of over 20 years of breeding efforts for improved nutritional quality using traditional breeding methods involving hybridization and selection of cassava seedlings followed by clonal propagation of the selected desirable plants.

"Known for its high carbohydrate content, cassava is the fourth largest staple after wheat, maize, and rice consumed in the developing countries, with over 200 million people in sub-Saharan Africa relying on the crop for over half of their daily food energy," he stated.



Wind turbines crop up in Delta (25 December 2011)
By day their outline changes the horizon; from base to the highest blade each unit is almost twice the height of the Statue of Liberty. At night the dozens of blinking red lights atop the turbine make the sky look like an intergalactic truck stop.

They can also let a landowner pocket up to $20,000 per unit annually.

For landowners accustomed to the business of farming, taking on this new venture was fraught with ambivalence.

"I truly hate the look of the turbines," Margaret Anderson said. "But I do have to be very careful about what I say, because we benefit financially from them."

Ian Anderson said the money from the wind energy has given a level of comfort he never had before as a farmer. Royalties from the energy have helped put both their kids through college.

PAM COMMENTARY: I've always thought that windmills were cute. Usually they're in the middle of farm fields, and so they're the only interesting thing on the landscape. You can look at fields. often mud littered with dead stubs from the summer harvest, or at the big turbines turning against the horizon, giving the scene some action.



Romney's early comparison of family to business at Harvard (24 December 2011)
A few years after Mitt Romney graduated from Harvard Business School, he returned to share a simple, timeworn lesson in an unusual way.

Invited to give a presentation on balancing work and family, he began by telling students that they were like multinational corporations, recalled Clayton M. Christensen, who organized the event. "You have the same question as General Electric," said Mr. Romney, then a young father and a management consultant. "Your resources are your time and talent. How are you going to deploy them?"

He drew a chart called a growth-share matrix with little circles to represent various pursuits: work, family, church. Investing time in work delivered tangible returns like raises and profits.

"Your children don't pay any evidence of achievement for 20 years," Mr. Romney said. But if students failed to invest sufficient time and energy in their spouses and children, their families could become "dogs" -- consultant-speak for drags on the rest of the company -- sucking energy, time and happiness out of the students. The presentation was a hit: Mr. Romney had proved the value of family time based not on emotion but on yield.



Pope calls for end to violence, criticizes commercialization of Christmas (25 December 2011)
While his Christmas Day message took a partly political slant, mentioning some of the world's flash points, Benedict's Christmas Eve homily some 14 hours before lamented how the true meaning of the day had been overshadowed by materialism.

In that homily, he urged humanity to see through the superficial glitter and commercialism of the season and rediscover the real significance of the humble birth of Jesus.

"Today Christmas has become a commercial celebration, whose bright lights hide the mystery of God's humility, which in turn calls us to humility and simplicity," he said.

"Let us ask the Lord to help us see through the superficial glitter of this season, and to discover behind it the child in the stable in Bethlehem, so as to find true joy and true light."



Corbella: Thank commercialism for survival of Christmas (24 December 2011)
It's also my experience that it is not newcomers or people of other faiths who have tried to kill Christmas. Indeed, every December we get numerous phone calls and cards from our Muslim, Jewish and Sikh friends. They don't wish us season's greetings, but a Merry Christmas.

It's the atheists from the dominant culture who use official multiculturalism as their excuse to quell Christianity.

But not the malls. Sure, many stores banned their employees from saying Merry Christmas. But outside of that, Christmas is everywhere -- the lights, the carols, the ornaments. And if you listen to the music playing in those stores, it's not just Jingle Bells, Frosty the Snowman and Santa Claus is Coming to Town that is on the playlist. Even in the stores that ban their employees from saying Merry Christmas, the music that is often played are the religious songs like O Little Town of Bethlehem, Silent Night and Hark the Herald Angels Sing.

Why do retailers do this? Because they know it's not Frosty the Snowman that touches their heart and produces a spirit of giving. It's not the jingle in those bells that loosens the purse strings. It's the religious sentiments of about 80 per cent of the Canadian populace who -- according to the census -- still describe themselves as Christians that sets them on their spree of giving.

PAM COMMENTARY: OK, so this isn't the most historically accurate article -- atheists aren't the reason for saying "Season's Greetings" instead of "Merry Christmas," and Christianity isn't the reason for today's multiculturalism or religious tolerance. But after the Pope said Christmas was too commercial, I thought her point that commercialism has actually helped the holiday to survive is a valid one. You can't forget Christmas these days, can you? It's not just another obscure religious observance that you can easily skip without thinking about it.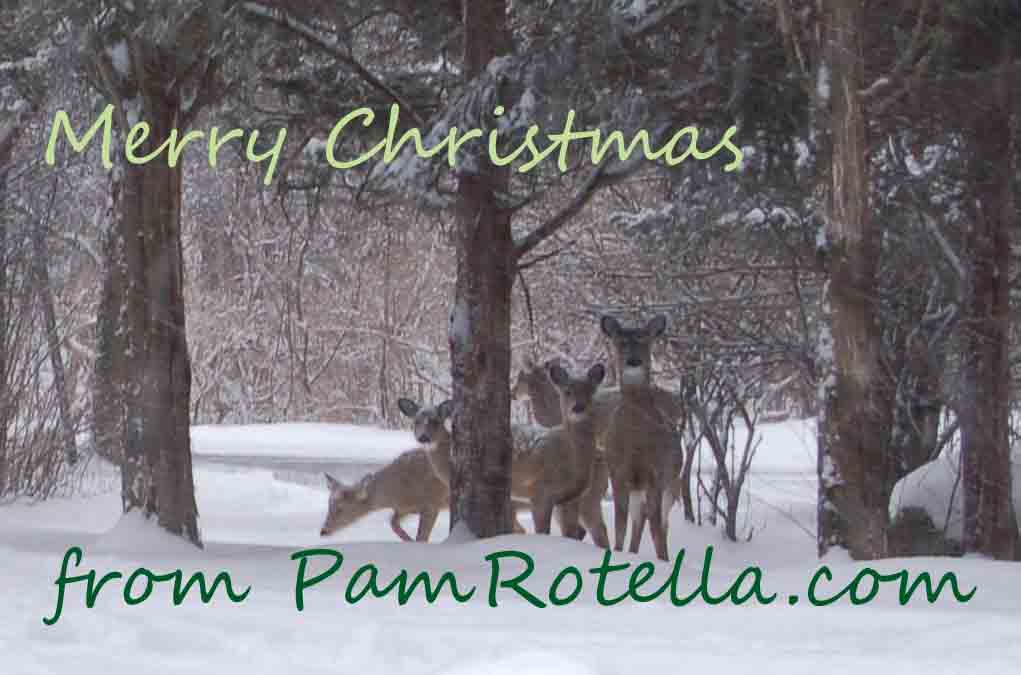 Occupy Toronto costs taxpayers $714,000, mostly for "policing" the protest (25 December 2011)
The city says the Occupy Toronto protest cost taxpayers $714,000, the majority for policing.

"We didn't anticipate this would happen," said Jackie DeSouza, the city's director of strategic communications. "These extra costs will come out of each division's budget for 2011."

The bill for policing the protest site is $661,500.

"I don't have the breakdown," said police spokesperson Constable Tony Vella.

Other costs, mostly for city worker overtime pay, went to five divisions: Toronto EMS ($36,909), parks and recreation ($8,181), waste management ($5,075), Shelter, Support and Housing Administration ($1,208), and Toronto Fire Services ($1,171).

Details are scarce, but some 30 truckloads -- 10,000 kilograms -- of waste were removed from St. James Park during the cleanup, said DeSouza.

PAM COMMENTARY: That's right, harassing so many protesters costs money...



Church in Nigerian capital Abuja hit by explosion (25 December 2011)
An explosion has hit a church near the Nigerian capital Abuja on Christmas morning, an emergency official said, killing at least 20 people.

The area around the scene of the blast degenerated into chaos after the blast, with angry youths starting fires and threatening to attack a nearby police station.

Police shot into the air to disperse them and closed a major highway. Emergency officials called for more ambulances as rescuers sought to evacuate the dead and wounded.

"We have in these three vehicles (ambulances) 15 corpses," a rescue source told the AFP news agency at the scene on condition of anonymity. He said the toll was likely to be higher since he believed other rescuers were also pulling out bodies.

People were inside the church at the time of the blast, but Mr Shuaib could not say how many.

Nigeria's emergency agency said it did not have enough ambulances available to evacuate the dead and the wounded.



Many more sex crimes on Alaska's west coast (25 December 2011)
Disturbing new numbers accent what law enforcement, social agencies, Native leaders and politicians have long realized about Western Alaska: It struggles with far more than its share of violence and family dysfunction. A picture of the challenge emerges from the Alaska State Troopers' just-completed annual report for 2010.

The sparsely populated, remote area logged between one-third and one-half of all cases handled by troopers involving sexual assault, sexual abuse of a minor, or assault.

If the cases were distributed evenly by population across Alaska, the numbers for Western Alaska would be far, far lower.

The common thread is alcohol abuse, troopers said.



ID errors put hundreds in L.A. County jails (25 December 2011)
Hundreds of people have been wrongly imprisoned inside the Los Angeles County Sheriff's Department jails in recent years, with some spending weeks behind bars before authorities realized those arrested were mistaken for wanted criminals, a Times investigation has found.

The wrongful incarcerations occurred more than 1,480 times in the last five years. They were the result of a variety of factors, including officials' overlooking fingerprint evidence and working off incomplete records.

The errors are so common that in some years people were jailed because of mistaken identity an average of once a day.

Many of those wrongly held inside the county's lockups had the same names as criminals or had their identities stolen -- problems that took days or weeks for authorities to sort out.



French expats to get their own MPs (25 December 2011)
British expats living on the Costa del Sol or in restored French rural ruins in what is now known as "Dordogne-shire" have often felt they should have their own MP at Westminster, to fight their corner on issues such as pensions, healthcare and how to crawl back home after financial meltdown.

Now, after decades of promises dating back to Fran?s Mitterrand, France wants to position itself as a model of expat rights, giving the 2.5 million French people abroad their own MPs for the first time. French officials have sliced the world into 11 constituencies, which will next year give France far-flung politicians including an MP for the US and Canada and an MP for north and east Africa. With the second biggest diplomatic network of embassies and consulates in the world after the US, France now joins a small group of European countries, including Italy, which allows its diaspora to choose its own expat MPs.

Paris's geographical carve-up has already caused political spats. The Socialist presidential candidate, Fran?s Hollande, failed to secure a close aide the candidate's ticket in north Africa, Christine Lagarde had been tipped as MP for the US before she left for the International Monetary Fund and the industry minister Eric Besson, supposed to be running as MP for Spain, Portugal, Andorra and Monaco, said he wanted to quit politics.

With next year's presidential and parliamentary elections months away, and a desperate rush to inform French expats they must register to vote before 31 December, London is emerging as a crucial constituency -- the closest to Paris and one of the biggest in terms of numbers. The MP for "northern Europe" will represent French people in the UK, Ireland, Scandinavia and the Baltic states. But London is the heart of it, home to around 300,000 of the 400,000 French people in Britain, with so many French expats that it is considered France's sixth biggest city. Nicolas Sarkozy cemented the political importance of "Paris-on-Thames" during his presidential election campaign in 2007, staging an unprecedented London rally urging people to come home, saying: "France is still your country even if you're disappointed by it." To some it seemed as extraordinary as David Cameron taking a campaign battle bus through the villages of expat Brits in western France.



Painkiller peddlers: Pharmacies targeted in pill-mill crackdown (25 December 2011)
In the constant battle to crack down on the newest method of peddling prescription drugs to the addicts who crave them, authorities have recently broadened their strategy to focus on pharmacies in addition to pain clinics and doctors. Ferrer says criminal investigations will at least slow the epidemic, especially in tandem with rigorous new anti-pill mill legislation that went into effect in Florida in July. Under the law, the state Department of Health will play a role in determining the appropriate monthly dosage limit that pharmacies can dispense. The permit process to open new pharmacies in the state has also been made far stricter.

At least one major pharmacy has recently stopped filling the prescriptions of certain drugs by a small number of doctors in Florida.

"In the beginning of our takedowns, we were seeing more of the pain clinic owners but as the fraud has evolved so have the kinds of businesses involved,'' Ferrer said. "This is at the top of my agenda and we are hoping the new law and regulations will help stem the problem.''

In the past several years, as Florida became known as the nation's painkiller capital , local, state and federal agencies concentrated initially on the growing number of storefront pain clinics -- at one point there were 150 in Broward County alone -- that liberally doled out prescriptions for highly addictive medicines with little or no medical cause. But that didn't stop the vast river of pills flowing through the state, attracting drug tourists from as far away as Kentucky, Tennessee, Turkey and Mexico, and pushing overdose rates to new heights, so authorities were forced to widen their probes.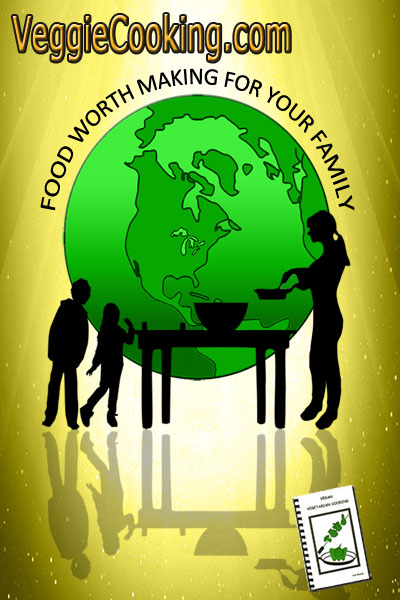 Back to Pam's NEWS ARCHIVES


Back to Pam's vegan vegetarian FUN page

Pam's vegan vegetarian cookbook, with vegan vegetarian recipes


Sources (if found on major news boards):
[AJ] - InfoWars.com, PrisonPlanet.com, or other Alex Jones-affiliated sites
[BF] - BuzzFlash.com
[DN] - DemocracyNow.org
[R] - Rense.com
[WRH] - WhatReallyHappened.com

---------------------------