Pam Rotella's Vegetarian FUN page -- News on health, nutrition, the environment, politics, and more!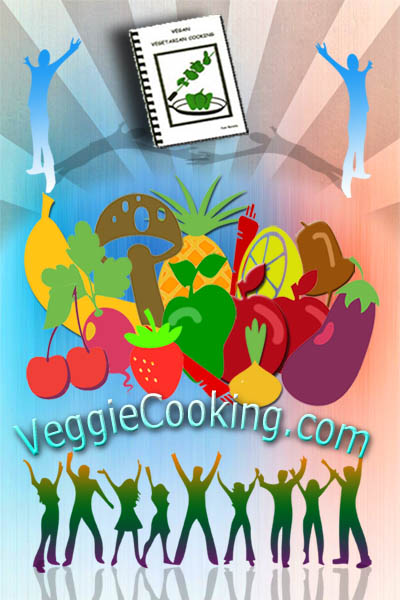 NEWS LINK ARCHIVE 2012

News from the Week of 1st to 7th of January 2012

The Cheery Jobs Report That Isn't: Outlook Still Dismal (7 January 2012) [R]
The Center on Budget and Policy Priorities gave a sobering look at the jobs report:

"..a strong jobs recovery remains elusive. The overall jobs deficit remains large, the labor force shrank for the second straight month, and the proportion of people aged 16 and over who have a job remains depressed. Jobs are still hard to find, especially for the long-term unemployed."

Economist Dean Baker remarks that the touted 200,000 figure is not an accurate number of the jobs created:

"We created 42,200 courier jobs in December. Was there really a big surge in hiring in the courier industry? Well, the Bureau of Labor Statistics showed a surge of more than 50,000 new courier jobs last December, all of which were gone in January and then some. In other words, pull out our 42,000 courier jobs and we are looking at job growth of 158,000, not much to celebrate."



American military accused of abusing Afghan detainees in comparison to Guantanamo Bay holdings (7 January 2012)
The American military has been accused of abusing detainees at its main prison in Afghanistan Saturday.

The allegations by an Afghan investigative commission follows effort by President Hamid Karzai for prisoners to be turned back into their custody saying anyone held without evidence should be freed.

The demands put the United States and the Afghan governments on a collision course as negotiations continue for a Strategic Partnership Document with America that will determine the U.S. role in Afghanistan after 2014, when most foreign troops are due to withdraw.

By pushing the detainees issue now, Karzai may be seeking to bolster his hand in the negotiations.



Why Obama hasn't closed Guantanamo camps (7 January 2012)
The last two prisoners to leave the U.S. detention center at Guant?mo Bay were dead. On February 1, Awal Gul, a 48-year-old Afghan, collapsed in the shower and died of an apparent heart attack after working out on an exercise machine. Then, at dawn one morning in May, Haji Nassim, a 37-year-old man also from Afghanistan, was found hanging from bed linen in a prison camp recreation yard.

In both cases, the Pentagon conducted swift autopsies and the U.S. military sent the bodies back to Afghanistan for traditional Muslim burials. These voyages were something the Pentagon had not planned for either man: Each was an "indefinite detainee," categorized by the Obama administration's 2009 Guant?mo Review Task Force as someone against whom the United States had no evidence to convict of a war crime but had concluded was too dangerous to let go. Today, this category of detainees makes up 46 of the last 171 captives held at Guant?mo. The only guaranteed route out of Guant?mo these days for a detainee, it seems, is in a body bag.

The responsibility lies not so much with the White House but with Congress, which has thwarted President Barack Obama's plans to close the detention center, which the Bush administration opened on Jan. 11, 2002, with 20 captives.

Congress has used its spending oversight authority both to forbid the White House from financing trials of Guant?mo captives on U.S. soil and to block the acquisition of a state prison in Illinois to hold captives currently held in Cuba who would not be put on trial -- a sort of Guant?mo North.



NC lawyers settle with company once known as Blackwater over deadly Baghdad square shooting (7 January 2012)
RALEIGH, North Carolina - The new owners of the security company formerly known as Blackwater said Saturday they have settled a lawsuit brought by some of the survivors and estates of Iraqis killed during an infamous 2007 shooting in Baghdad.

The settlement closes the last lawsuit against the company now called Academi over the shooting that killed 17 Iraqis in Baghdad's Nisoor Square, spokesman John Procter said.

Security personnel of North Carolina-based Blackwater were guarding U.S. diplomats when the guards opened fire in the crowded square on Sept. 16, 2007. Seventeen people were killed, including women and children, in a shooting that inflamed anti-American sentiment in Iraq.

The Blackwater contractors argued that insurgents ambushed them in a traffic circle before they opened fire. Prosecutors who filed criminal charges said the men unleashed an unprovoked attack on civilians using machine guns and grenades.

PAM COMMENTARY: "If we just change our name one more time, people will forget ALLLL the bad stuff that happened..."



Shootings anniversary: Giffords walks trail in memory of slain staffer (7 January 2012)
TUCSON - On a hiking trail overlooking the canyons of Tucson, Rep. Gabrielle Giffords held her husband's hand while he read the names of the shooting victims aloud - hers included.

Giffords came Saturday morning to honor one name in particular.

"Gabe Zimmerman," she said to The Arizona Republic, enunciating each syllable, shaking her head and touching her heart.

"Good stuff. Real good stuff," she said, gesturing to the trail now named in his honor.

Zimmerman, 30, was Giffords' staffer, friend, and one of six killed and 13 wounded in the shooting near Tucson a year ago Sunday. Giffords was shot point-blank through the head, and the bullet damaged her ability to speak and use the right side of her body.




Human remains found in Ivory Coast could be those of Canadian journalist (7 January 2012)
ABIDJAN, IVORY COAST--Authorities in Ivory Coast have unearthed human remains that may be those of a French-Canadian journalist who disappeared in 2004, a government official and a media watchdog group said Saturday.

Justice Minister Jeannot Kouadio Ahoussou said the remains were found in the western region of Issia, but he did not provide further details.

Guy-Andr?ieffer, who was 54 when he disappeared, was working in the commercial capital, Abidjan, as an independent journalist, writing articles about corruption in Ivory Coast.

He was a dual citizen of France and Canada.

Reporters Without Borders said in a statement that a skeleton was discovered after French judge Patrick Rama?ordered a search in the area to advance the investigation.

The group said DNA results are expected within a week.



West Point Grad, Iraqi War Vet Attacked & Arrested for Photographing Police (7 January 2012) [AJ]
West Point graduate and Iraqi war veteran Antonio Buehler appears to discuss his harrowing treatment & arrest on New Year's Eve in Austin, TX after he simply recorded video of what he considered to be police mistreatment of a woman being arrested at a gas station. Buehler gives his take on why he was arrested for 'harassment of a public servant' -- a third degree felony after police claimed he was interfering with the DUI suspect already in the process of being arrested. He is currently gathering witnesses of the event-- including those who recorded video-- to build his case.

Antonio Buehler, 34, was stopping for gas on his way home early Sunday morning when he and his friend heard a woman scream. "We look over, and we see the cop violently yanking the female out of the car," Buehler told KVUE. As seen on the video -- taken by a cell phone from across the street -- the woman had her hands pulled straight out behind her back. Buehler said, "It just looked extremely painful."

Buehler began taking pictures of the scene, which caught the attention of the officers. Officer Oborski approached Buehler and accused him of interfering with the investigation before pushing him into the white truck seen on the video. Buehler was then taken to the BAT (Breath Alcohol Test) bus and asked to take a breathalyzer. Buehler was the designated driver that morning and had not been drinking.

According to APD spokesman, Corp. Anthony Hipolito, it was likely Oborski took Buehler to the BAT bus in order to complete paperwork on the DWI arrest. However, when Hipolito was asked to provide the reason Buehler was requested to take a breathalyzer he responded with, "I don't know."



Buddy Roemer: GOP Pres. Candidate Who Backs Occupy, Campaign Finance Reform, Excluded from Debates (6 January 2012) [DN]
AMY GOODMAN: Republican presidential candidate Buddy Roemer joins us now from Saint Anselm College in Manchester, New Hampshire. Welcome to Democracy Now!, Governor. Talk about why it is that you are running for president, and then why it is most people do not know you're running for president.

BUDDY ROEMER: The country is in a modest recovery now. Earlier this year, we had the same jobs report that things were recovering, and it slid right back down. I think the nation is in decline, long term. We've lost a million-and-a-half jobs net in this country compared to when Bill Clinton was president. Long term, we have unsustainable trade imbalances. Long term, we have a debt we can't repay. Long term, we've lost three out of four manufacturing jobs because of unfair trade treaties. I think this nation is in trouble. The corporations have made more money in the last 18 months than any time in the history of America.

So what's the disconnect? A president gets elected, and he says he wants change. But he takes all his money from these same corporations who don't want change. Special interests control Washington. I've been there. I'm the only person running that spent eight years as a congressman and spent four years as governor of a state, turning unemployment around.

We--the issue in this campaign, the key to turning America around, is not budget reform. We need it. Tax reform, we need it. Trade reform, we need it. Immigration reform, we need it. Bank reform, we need it. Healthcare reform, we need it. But the key is to take the lobbyist out of the room and let plain people get in there and turn this country around. That's what I proposed. It's not complicated. It's not difficult.

It's the way I always run for office. And I usually win, if I can get my message to the people. I've been shut out of the debates. My message has not reached the people. We can do better, America. Kick the lobbyist out of the room.



Want to save money? Don't change your oil so often (6 January 2012)
The 3,000 mile per oil change mantra might have been true in the good ol' days, but it doesn't seem to ring as true anymore.

At that rate, the typical American driver, who on average drives more than 13,000 miles, would change their oil about four times a year. But California is leading a push to tell drivers to cut back on the number of oil changes per year.

The reason is pretty simple. You'll save money. It'll cut down on the amount of oil wasted by unnecessary oil changes and help the environment.

On top of that, most automakers don't advise oil changes every 3,000 miles anymore. Most car makers recommend oil changes at 5,000, 7,000 or 10,000 miles for certain vehicle models.



Man wears 'crack jacket' to court (7 January 2012)
A man accused of drug trafficking showed up for court Friday in Fort Lauderdale sporting a jacket that bore a cartoon-style recipe for cooking crack cocaine.

Maybe he was hoping to impress the judge or "crack up" the courtroom crowd, but the fashion police at the Broward County Courthouse labeled it a fashion fail.

"Probably not the smartest attire for a defendant!" said Michael Weinstein, a lawyer who snapped a cellphone photo.

The man's white jacket looked like a how-to guide for making crack cocaine, with a series of little pictures of a white substance with a spoon, a carton of baking soda and a little pot over a fire. The end product was a "rock," slang for the drug.



Wrecked by gales again as windfarms get ?300,000 to switch off...in high winds (6 January 2012) [R]
First there were the wind farms that had to be shut down if it got a bit blowy.

Then there was the turbine that burst into flames in a gale a month ago.

And now three turbines have been wrecked in the latest bout of rough weather -- sweeping away any remaining illusions that strong winds simply mean more electricity being generated.

One of them stands -- rather forlornly now -- off a country road called Windmill Lane.



Hawaii hit by number of endangered seal killings (7 January 2012)
HONOLULU -- Two Hawaiian monk seals were found bludgeoned to death on a remote coast of Molokai - one was killed in mid-November and the other shortly before Christmas. Earlier this month, a dead seal showed up on Kauai. A fourth possible killing on Molokai is also under investigation.
No one knows who is killing the seals - a critically endangered species - or why.

But the deaths are coming as the federal government steps up its efforts to protect the seals, leading to simmering resentment among some fishermen who fear new regulations will trample upon their right to fish. The killings are also happening as the misguided notion spreads that the animals aren't native to Hawaii and don't belong here.

"It's really serious. This attitude, this negative attitude toward the seals has overpowered the concern that this is a species that's going to become extinct," said Walter Ritte, a Molokai resident and longtime activist who has sounded an alarm about the killings.

Like pandas, the seals are adored by many humans for being cute, though their lazy demeanor and pudgy appearance belies the strength of a wild animal. Also like pandas, the animal is dangerously close to disappearing. There are only 1,100 left in the world, and scientists say the seal is on course to vanish in 50 to 100 years.



Prostate cancer screening does not reduce death rates, research shows (7 January 2012)
Annual screening for prostate cancer does not cut men's chances of dying from the disease, according to the latest results of a large screening trial.

Comparing men who were screened each year with so-called PSA tests, for prostate specific antigen to those who received their usual care, researchers found that more men in the screening group had been diagnosed with prostate cancer after 13 years -- but there was no difference in how many had died from it.

The results support a previous report by the same researchers that found no difference in deaths seven to 10 years after the screening program started.

They are also consistent with recent draft guidelines from the US Preventive Services Task Force recommending that average-risk men not undergo regular PSA screening, according to a researcher who worked on the study.



Northern Gateway pipeline raising spill fears along B.C. coast (7 January 2012)
VANCOUVER -- Two-tug escorts. Double-hulled tankers. Radar at critical stretches of coastline. A spill-response capability more than three times greater than now required by Transport Canada.

That, said Enbridge, is its commitment to ensure the safe movement of tankers associated with its Northern Gateway oil pipeline terminal on the British Columbia coast at Kitimat.

Critics don't buy the assurances.

They fear a spill by even one massive tanker could wreak havoc on marine life and coastline.

Environmentalists opposed to the project say it creates risks that have not previously existed on B.C.'s north coast -- specifically, oil-carrying supertankers navigating the same rock-shrouded channels that sank B.C. ferry Queen of the North.

PAM COMMENTARY: Those promises remind me of a fisherman's story in the documentary "Oil on Ice." He said that Exxon had promised double-hulled tankers and all of that -- but of course when the big Exxon-Valdez spill happened, they were really using a SINGLE-hulled tanker. Promises aren't legally binding, and so they can't be taken seriously. If these people were serious, they'd be encouraging laws requiring those safeguards so that their competition would have to cover the same costs.



Oil On Ice documentary - PART TWO (FLASHBACK) (31 December 2004)
NARRATOR: In 1989, the first Bush administration tried to get Congress to open the Arctic Refuge for drilling.

PRESIDENT BUSH SR: I believe it is a strategy for a future, energy future that is secure, efficient, and environmentally sound.

NARRATOR: At that time, a million barrels a day were flowing from the north coast, through the trans-Alaska pipeline, 800 miles to the south, to be loaded onto tankers in Prince William Sound. Then on March 24th, an accident changed everything.

DUNE LANKARD (Eyak Activist): When the Exxon-Valdez oil spill happened, it changed commercial fishing and our subsistence way of life forever. I grew up fishing from the time I was 6, 7 years old, to an adult fishing and living off of the bounty of the ocean. When the spill happened, the entire sound became silent.

ROBBIE MAXWELL (Cordova Fisherman): I was born and raised in Cordova in the Prince William Sound area. Been here all my life, never lived anywhere else. My grandpa came here, I can't remember, a long, long time ago. He's long gone now. But he came up to fish salmon and dig clams.

I remember when I was in 7th or 8th grade, the pipeline people came from Valdez, and they were telling us about double-hulled tankers, and the possibility of an oil spill is like zero -- trying to make us feel better. And I remember lots of questions being fired at those people -- and anyway we went a long time without an oil spill. And then all of a sudden, boom, we had an oil spill.

RIKI OTT (Marine Toxicologist): After the Exxon-Valdez oil spill we found that Exxon was mostly concerned about its public image and about its liability. What it did for public image was, it hired a lot of people to basically sit in Prince William Sound and wipe off rocks just because it made them look busy. It looked like they were out there, and they were trying.

Then, the very next year, Exxon started pumping out glossy brochures, and parading around British scientists with nice foreign accents, to convince people that everything had recovered in Prince William Sound.

EXXON COMPANY VIDEOTAPE, NARRATOR: Two years have passed since the Valdez oil spill, and the shoreline of Prince William Sound, Alaska, has recovered more rapidly than many expected. Plant and animal life are thriving in the waters and on the shoreline.

EXXON COMPANY VIDEOTAPE, DR. PAUL KINGSTON (Marine Biologist): The marine environment is a lot tougher and more resilient than most people believe. The scientific data that is available indicates that long-term effects of oil spills is minor on the environment.

RIKI OTT: And it was all nonsense, nothing could be further from the truth.

ROBBIE MAXWELL: The following year, I think that we did fish a normal fishing year. But then after that, things started sliding downhill really bad. We haven't fished herring since then, and I used to fish herring every single year.

RIKI OTT: Herring are a cornerstone species in Prince William Sound. There are over 40 species of birds, fish, and mammals that prey on herring, that eat herring. If the herring stocks are down, then nothing else in the sound can recover.

NARRATOR: Twelve years after the Exxon-Valdez spill, a group of researchers from the National Oceanic and Atmospheric Administration measured oil that remains on the shoreline around the Sound.

MANDY LINDEBERG (NOAA Biologist): There's been certain spots in the Sound that have remained the same, haven't changed for 10 years. You go back there and they look exactly the same. Those are sheltered habitats or ones where the oil has gotten trapped and it's capped by boulders. It's real problematic to try to remove that oil.

(To other researchers as they unearth an oil layer under the shore) Oh, look at that -- see that down there -- just really thick.

Surface oil will be in several different forms -- tar balls, little globs that are hard.

(To other researchers) Yeah, you can smell it.

And then the sub-surface oil, if it comes up to the surface, if it's exposed by winter storms, the boulders are turned over and fresh oil is exposed -- that stuff is very volatile, and can be uptaken by biological systems very easily.

RIKI OTT: In 1989 we thought that the main fraction of oil-causing toxicity was the benzene compounds -- the light, aromatic fraction. That's the fraction like, when you fill your car up with gasoline, that you smell. It evaporates really quickly into the air, it dissolves really quickly into the water. It's very toxic.

After we had the fish crashes in 1992 and 1993, scientists began to really look a lot more closely at what's called Polycyclic Aromatic Hydrocarbons. These are the compounds that are left on the beaches after an oil spill. They don't evaporate, they persist in the environment. Exxon is calling these compound "environmentally benign." We now know from six years of research at the Federal Laboratory, National Marine Fishery service, that these compounds are anything but benign. In fact, they cause long-term reproductive damage to birds, fish, and mammals. So that what you're seeing is you're not seeing carcasses, but you're seeing decreased productivity of our coastal ecosystems over time -- until finally, "Where did everything go?"

- Segment from "Oil on Ice" (video), Lobitos Creek Ranch, 2004.



Oil On Ice documentary - PART THREE (FLASHBACK) (31 December 2004)
DAVID KLEIN, Arctic Ecologist, Univ. of Alaska: One of the problems with the -- opening up the arctic coastal plain for oil development, even though the rest of the refuge would still be in wilderness status, is that the wildlife in the Arctic Refuge is tied to the coastal plain. Many of the large predators and scavengers move into the coastal plain when the caribou are there, and take advantage of natural mortality, as well as some animals that they kill. So the bears, wolves, wolverines, foxes, eagles are all related to the caribou, which are dependent upon the coastal plain.



Thousands massacred as two tribes go to war in South Sudan (7 January 2012)
"There have been mass killings, a massacre," Joshua Konyi, commissioner for Pibor county in Jonglei state, told Agence France-Presse. "We have been out counting the bodies, and we calculate so far that 2,182 women and children were killed and 959 men died."

Sightings of the column of Lou Nuer fighters last week prompted the United Nations to send in peacekeepers and the South's security force, the SPLA, to warn residents in Pibor to flee the town.

The UN has confirmed that tens, maybe hundreds, have died but has not been able to give an accurate figure as many of the killings have taken place in small settlements far from any communications.

The Murle's home area in Eastern Jonglei state is among the least developed parts of South Sudan -- which only gained its independence from the north in July last year. Mobile phones have only reached Pibor in the last 18 months and beyond a small clinic run by the medical charity MSF, there is no healthcare facility for hundreds of miles.



Haitians Take Arduous Path to Brazil, and Jobs (7 January 2012)
BRASIL?A, Brazil -- Of the odyssey that delivered him to this town in the Brazilian Amazon, Wesley Saint-Fleur could muster only a look of exhaustion and bewilderment.

Months ago, he boarded a bus in Haiti, before getting on a plane in the Dominican Republic, landing first in Panama and then in Ecuador. That was where his wife gave birth to their son, Isaac, he said, bouncing the 4-month-old infant on his knee and brandishing the boy's Ecuadorean identification card. Then they continued by bus yet again, through Ecuador and Peru. Next, they trekked by foot in Bolivia, where, he said, the police robbed him and his wife of their clothing and their life savings: $320 in cash.

"Then we finally got to Brazil, which I'm told is building everything, stadiums, dams, roads," said Mr. Saint-Fleur, 27, a construction worker, one of hundreds of Haitians who gather each day around the gazebo in Brasil?'s palm-fringed plaza. "All I want is work, and Brazil, thank God, has jobs for us."

Gambling everything, thousands of Haitians have made their way across the Americas to reach small towns in the Brazilian Amazon over the past year in a desperate search for work, including a surge of hundreds arriving in recent days amid fears that Brazil's government could slow the influx before it overwhelms the authorities here.

PAM COMMENTARY: Brazil has jobs -- from automakers who have moved jobs there while the US unemployment rate remains at depression levels.



Brazil Jobless Rate Falls to Record as Central Bank Warns of Inflation (FLASHBACK) (22 December 2011)
Automakers are among companies adding jobs in Brazil as they try to profit from the country's expanding middle-class.

Nissan Motor Co. is investing 2.6 billion reais ($1.4 billion) to build an assembly plant near Rio de Janeiro that will employ 2,000 workers and open in 2013. Bayerische Motoren Werke AG, the world's largest maker of luxury vehicles, said this month that it also plans to set up a factory in Brazil to help sustain global sales.

The hiring frenzy has helped boost Rousseff's approval rating, which stood at 72 percent a year after taking office, according to an Ibope poll published Dec. 16 and commissioned by the National Industry Confederation in Brasilia. Her mentor and predecessor, Luiz Inacio Lula da Silva, enjoyed 66 percent support at the end of his first year in 2003.

"Employment was never so strong," Luciano Rostagno, chief strategist at Banco WestLB do Brasil, said in a phone interview from Sao Paulo. "We can't expect rate cuts to accelerate."



Sugar beet molasses and roads (7 January 2012)
A caller asked, "Does Maryland really use beets to melt snow from roads?" Indeed it does. The State Highway Administration blends sugar beet molasses with salt brine and applies it to roads and bridges before the first flakes fall. The beet juice lowers the freezing temperature of the brine, normally minus-6 degrees, to give it more punch. The state, by the way, makes its own brine at a cost of 7 cents a gallon and distributes it to highway sheds across the state.



Apple's Siri nearly 'doubles data usage' (7 January 2012)
According to new statistics compiled by Arieso, a mobile network optimising service, iPhone 4S users are using nearly double the amount of data than they were when operating an iPhone 4 and on their iPads, and one of the main causes is Siri.

Michael Flanagan, Arieso's chief technology officer told Bloomberg: "Voice is the ultimate human interface. As you lower the barriers consumers will use their smartphones' functions even more often."

Siri was a major new feature of the latest iPhone model which came out last October. Billed as the iPhone's 'humble assistant', the voice-controlled software, which requires an internet connection, allows users to ask it for weather updates, write text messages and search the web.



Austin autism researcher sues journal, writers for defamation (6 January 2012)
British doctor who was stripped of his medical license in the U.K. in 2010 and who was accused of publishing bogus research data in a journal article a year ago filed a defamation suit this week in state District Court in Travis County.

Andrew Wakefield, who lives in Austin and founded an autism center that was on Bee Cave Road, is suing the British Medical Journal; its editor, Dr. Fiona Godlee; and investigative journalist Brian Deer -- all based in the United Kingdom. His suit concerns a Jan. 5, 2011, journal article by Deer and an accompanying editorial by Godlee that called Wakefield's research on autism and a novel bowel disease fraudulent.

"The Defamatory Statements were and are false and written and published with actual malice and intended to cause damage to Dr. Wakefield's reputation ? and to permanently impair his reputation and livelihood," the suit filed Tuesday says. It seeks unspecified damages.

The journal issued a statement saying that it stood by the writings and would "defend the claim vigorously" in court. Wakefield, who is seeking a jury trial, has a "history of pursuing unfounded litigation, (so) any action brought against the BMJ and Mr Deer in London would have been immediately vulnerable to being struck out as an abuse of process," an email from the journal says.

In a paper that appeared in the Lancet in 1998 and ultimately was retracted by the editors 12 years later, Wakefield suggested a link between a new kind of autism-bowel disease and the childhood measles, mumps and rubella vaccine. The Lancet paper, and Wakefield's subsequent comments about it, set off a worldwide scare over the vaccine, known as the MMR.

PAM COMMENTARY: Notice that the original article wasn't retracted until well over a decade later, just when the pharmaceutical industry had gained immense control over the news media (thanks to endless revenue from tasteless drug ads) and Congress (thanks to an army of lobbyists on the Hill). Before that, other studies had actually verified Wakefield's work and were taken seriously.

I had to go to the Austin paper to find an article that didn't ridicule the idea that vaccines are linked to autism, and so to provide my readers with the honesty and integrity that they expect from my website, I'll be providing a few links showing why Dr. Wakefield deserves praise for his honesty, not ridicule from the dutifully ignorant...



Childhood Vaccines Linked to Autism, Heart Disease (FLASHBACK) (27 March 2003)
BACKGROUND: In 2001, the Institute of Medicine concluded that exposure to mercury in vaccines and neurodevelopment disorders could not be linked because of indirect and incomplete information, but that the link was biologically possible. This study now confirms that, showing that there was a 2 to 6-fold increased incidence of neurodevelopment disorders following an additional 75-100 microgram dosage of mercury from thimerosal-containing vaccines compared to thimerosal-free vaccines.

METHODOLOGY: The authors evaluated the doses of mercury that children received from thimerosal-containing vaccines, as part of routine US childhood immunization schedule. Those doses were compared to the US Federal Safety Guidelines for the oral ingestion of methylmercury. Secondly, in order to analyze the effects of thimerosal in vaccine recipients, they analyzed the incidence rates of neurodevelopment disorders and heart disease reported following thimerosal-containing vaccines in comparison to thimerosal-free vaccines. The data used was from the government's Vaccine Adverse Events Reporting System (VAERS). Vaccines compared were Diptheria-Tetanus-whole-cell-Pertussis and Diptheria-Tetanus-acellur-Pertussis.

Also, the authors analyzed data from the US Department of Education on the number of children of various ages in US schools who were reported with various types of disabilities in comparison to the mercury dose that children received from thimerosal in their vaccines.

CONCLUSION: "In light of voluminous literature supporting the biologic mechanisms for mercury-induced adverse reactions, the presence of amounts of mercury in thimerosal-containing childhood vaccines exceeding Federal Safety Guidelines for the oral ingestion of mercury, and previous epidemiological studies showing adverse reactions to such vaccines, a causal relationship between thimerosal-containing childhood vaccines and neurodevelopment disorders and heart disease appears to be confirmed," write the authors.

PAM COMMENTARY: There are many other good articles on vaccines and mercury-related problems on MercuryPoisoned.com.



Thimerosal in Childhood Vaccines, Neurodevelopment Disorders, and Heart Disease in the United States (PDF file) (FLASHBACK) (27 March 2003)
"...Figure 2A shows the relative risk of speech disorders, autism, and heart arrest reported after thimerosal-containing DTwcP in comparison to thimerosal-free DTaP vaccines for increasing dosage of mercury. We found that the data points closely followed exponential distributions...."

PAM COMMENTARY: They always claim that there's "no proof" of a link between autism and thimerosal. Well, here's the proof, among many other articles that are ignored by autism apologists.



MMR, Chicken Pox, Febrile Seizures, and Weighing the Potential Risks and Benefits of Vaccines (FLASHBACK) (24 February 2008)
But it was not until a few days ago that a light went on in my head and I suddenly wondered, what vaccines did my daughter receive at that well baby visit before her seizure seven years ago? I have a copy of her vaccine record, and I contacted our insurance company to find out the date of her admission to the emergency room. Four days before the seizure occurred, she received both the MMR and the vaccine for chicken pox at the same doctor's appointment.

Back then I had total confidence in those who develop vaccines and decide on the recommended vaccine schedule. I was so nonchalant, that I completely forgot that she had received the MMR and chicken pox vaccines at the same time. Until now, it never even occurred to me that her seizure could have been related to her vaccines. All these years, we wondered why a simple cold virus caused a febrile seizure.

Curious, I went to the CDC web site. I clicked on "Vaccine Concerns" and then on "Febrile Seizures after MMR and DTP Vaccinations". I fully expected to hear the usual, "There's no proof of a connection and don't confuse coincidence with causation" baloney. To my surprise, the CDC acknowledged that there is a risk of febrile seizures after both the DPT and the MMR. They cited a study from the August 30, 2001 issue of the New England Journal of Medicine entitled "The Risk of Seizures after Receipt of Whole-Cell Pertussis or Measles, Mumps, and Rubella Vaccine" by William E. Barlow and colleagues, and said:

"The study confirmed what was already known: DTP and MMR vaccinations can temporarily increase the risk for fever-related, or what are called 'febrile,' seizures? In this study, the number of fever-related seizures following DTP vaccination was six to nine per 100,000 vaccinated children. The number after MMR vaccine was 25 to 34 per 100,000 vaccinated children."

I don't know where those numbers came from, but I am sure that many vaccine reactions, such as my daughter's, are not reported.



Chicken Pox (FLASHBACK)
The Varicella vaccine is given at twelve months. In today's modern world childhood infections have very few consequences. Actually having the diseases can impart lifetime immunity whereas vaccine immunity is only temporary. For example this vaccine has an effective rate estimated at six to ten years. If effective it will postpone chicken pox until adulthood when death from the disease is twenty times more likely. Merck's own literature states "Further duration of protection is unknown at present and the need for booster is not defined." This vaccine was licensed in 1995 so no long-term studies have been done. Some healthcare professionals are concerned that the 'herpes viruses' could reactivate later in life in the form of shingles or Epstein Barr.

The Illinois State Board of health voted against the Chickenpox vaccine mandate due to nine thousand adverse reactions reported in 1995. As of August 2000, Illinois had 231 compensation claims had been filed for 45 deaths and 186 injuries. This vaccine is made from fetal bovine serum, aborted fetal tissue cells and Monosodium Glutamate.

The truth is no one knows the risks of injecting mutated DNA into children, but what has been reported is Bell's Palsy, encephalitis and seizures just to name a few. This vaccine is now licensed and recommended by health authorities.

According to a new report, during an outbreak of chickenpox in Minnesota in the fall of 2002, more than half the children who became infected had been immunized with the varicella vaccine. What this says to me is this vaccine is not working. What this says to the FDA is we need another dose.



The Amish Don't Get Autism, and They Aren't Vaccinated (6 January 2012)
Bloggers are talking about the autism-vaccine link these days, and some of them have brought up a little investigation done in 2005 by United Press International reporter Dan Olmsted. Olmsted wanted to know whether the Amish, who largely don't vaccinate their children, suffer autism at the same rates as everybody else.

Olmstead took a trip to Lancaster County, Pennsylvania, and embarked on looking for people with autism. If the prevailing theory that autism is genetic was correct, there should have been 1 in 166 people in that population with autism, he figured. (One in 166 was the accepted figure at the time. Now it's more like 1 in 100.)

He figured there would be about 130 people in the Amish community there with autism, based on 1 in 166. About half of those would have easily identifiable classic autism, he said. So, upwards of 50 with classic autism. And he started asking around to find them.

He found only three.

PAM COMMENTARY: I'm posting Phyllis Wheeler's comment because her article is where I found the link to the PDF file with Olmsted's old reports on the Amish and autism. My thanks to Ms. Wheeler and so many others like her -- an affected parent who has taken the time to research the issue and alert others.



The Age of Autism: The Amish anomaly (FLASHBACK) (18 April 2005)
LANCASTER, Pa., April 18 (UPI) -- Part 1 of 2. Where are the autistic Amish? Here in Lancaster County, heart of Pennsylvania Dutch country, there should be well over 100 with some form of the disorder.

I have come here to find them, but so far my mission has failed, and the very few I have identified raise some very interesting questions about some widely held views on autism.

The mainstream scientific consensus says autism is a complex genetic disorder, one that has been around for millennia at roughly the same prevalence. That prevalence is now considered to be 1 in every 166 children born in the United States.

Applying that model to Lancaster County, there ought to be 130 Amish men, women and children here with Autism Spectrum Disorder.



The Age of Autism: Julia (FLASHBACK) (19 April 2005)
During my visit to their home, I asked Stacey-jean to explain why she attributed the first case to vaccines.

"There's one family that we know, their daughter had a vaccine reaction and is now autistic. She was walking and functioning and a happy bright child, and 24 hours after she had her vaccine, her legs went limp and she had a typical high-pitched scream. They called the doctor and the doctor said it was fine -- a lot of high-pitched screaming goes along with it.

"She completely quit speaking," Stacey-jean said. "She completely quit making eye contact with people. She went in her own world."

This happened, Stacey-jean said, at "something like 15 months." The child is now about 8.



UPI asks, "Where's all the autistic Amish?" (PDF file) (FLASHBACK) (19 April 2005)
One memorable vignette in Kirby's book is a meeting between several of those advocates and Dr. Julie Gerberding, who had been director of the Centers for Disease Control and Prevention less than two years.

Last May 12, a week before the IOM report, Gerberding flew in from Atlanta to meet them -- at her request -- in the Rayburn House Office Building on Capitol Hill. Rep. Dave Weldon, R-Fla., a medical doctor who is a persistent critic of thimerosal and the CDC's handling of the issue, also was present.

Taking turns, the parents and scientists methodically laid out their case.

Mady Hornig of Columbia University described how mice with an autoimmune genetic predisposition develop autistic-like behaviors after being injected with thimerosal-containing vaccines.

"Hornig played the videos for Gerberding, who suddenly appeared stunned," Kirby recounts in his book. "She brought her hands to her face in disbelief."

PAM COMMENTARY: This seems to be the full PDF file version of Dan Olmsted's original series on the Amish and autism.

The note in this article that "Thimerosal was phased out of U.S. childhood vaccines beginning in 1999" is not true. Parents have to request Thimerosal-free vaccines, and often pediatricians have to special-order them. That's if the pediatrician is willing to order them at all -- I've heard stories of doctors looking at parents funny and chuckling at them for daring to think that Thimerosal has anything to do with autism. Unfortunately, too many docs don't have the curiosity to investigate the issue for themselves -- it's easier to just regurgitate the "party line."



Occupy New Hampshire Protester Takes Romney to Task for Declaring "Corporations Are People" (5 January 2012) [DN]
AMY GOODMAN: And in a moment, we're going to have a very interesting discussion about what's going on in Indiana around worker rights. But I wanted to turn to one last clip. A day after narrowly winning the Iowa caucus, Mitt Romney came under intense questioning in New Hampshire Wednesday by a member of Occupy Boston and Occupy New Hampshire over his past comment that corporations are people. The exchange took place at a televised town hall during which Senator John McCain endorsed Romney.

MARK PROVOST: You've said that corporations are people. But in the last two years, corporate profits have surged to record highs, directly at the expense of wages. That's in a JPMorgan report. Now, it seems that the U.S., it's a great place to be a corporation then, but increasingly a desperate place to live and work. So would you refine your earlier statement from "corporations are people" to "corporations are abusive people"? And would you be willing to reverse the policies of both the Obama administration and his predecessors around corporate-centric economic policies that only see wealth and income, you know, just go to the top, at record highs seemingly, every--faster every year? And the people in this country are in a permanent economic stagnation. So, I just want to see some color on that.

MITT ROMNEY: Where do you think corporations' profit goes? When you hear that a corporation has profit, where does it go?



US unemployment rate falls to 8.5 percent as discouraged job seekers drop out of the "official" labor force (6 January 2012)
The nation's work force, which includes both people working and those searching for jobs, shrank slightly last months and is little changed from this spring. That's a concern because a strengthening job market normally draws more applicants.

The work force has declined by about 160,000 over the past two months, one reason the unemployment rate has fallen.

"You have to take that unemployment rate decline with a grain of salt when you look at the declines in the labor force," said Marisa DiNatale, an economist at Moody's Analytics.

The government only counts people as unemployed if they are actively searching for jobs. Discouraged workers who have given up on looking are not included in the rate.



Occupy Oakland activists barred from City Hall (6 January 2012)
About 2 p.m. Thursday, protesters gathered for a rally at City Hall and tried to enter the building in hopes of occupying Quan's office. Police closed the building after activists tried to enter through side doors. Two protesters who repeatedly pounded on a side entrance door and yelled at officers inside were arrested, police said.

"We cannot accommodate a large group, so we had to close the doors," said police Sgt. Serge Babka.

About 2:30 p.m., officers allowed four members of the Interfaith Council to enter the building to talk to city staffers about Occupy-related issues. Quan was in another, unrelated meeting, staffers said.

Ingrid Martin, a landscape designer who had hoped to see Quan, said, "We want to talk to them about our rights being violated, our right to assemble, protest and free speech. Why is it OK for them to repress our First Amendment rights?"

Jeremy Nickel, another protester, said, "The image of a locked City Hall speaks for itself."



Iran, US and Israel announce new war games as tensions rise in the Gulf (6 January 2012)
Tensions on the oil shipping lanes in the Gulf have escalated with the announcement of new naval exercises by Iran's Revolutionary Guards and news that Israel and the US are planning to carry out extensive joint manoeuvres in the region.

The naval commander for the Islamic Revolutionary Guards Corps (IRGC), Rear Admiral Ali Fadavi, said the drill in February would be "different compared to previous exercises held by the IRGC". The Iranian navy finished 10 days of exercises in the Gulf on Monday, during which it tested a range of new missiles. It warned that Iran could close the strait of Hormuz, the narrowest point in the Gulf, through which a fifth of the world's traded oil passes.

On the same day, the Israeli military said it was preparing for joint exercises with the US to rehearse missile defence and co-operation between the forces. The manoeuvres, which are codenamed Austere Challenge 12 and involve thousands of troops, have been planned for some time and were hailed by Israeli and US officials as their biggest joint drill.

Associated Press quoted an unnamed Israel official as saying the drill would test multiple Israeli and US air defence systems against incoming missiles and rockets in the next few weeks. Israel has developed the Arrow anti-ballistic system, which is designed to intercept Iranian missiles in the stratosphere, with the US.



Ecuador conservation effort gets dragged into legal fight (6 January 2012)
When Ecuadorean officials announced last month that they had raised the $100 million needed this year to guarantee an innovative crude-for-conservation program, it sparked accusations of creative accounting and led to speculation about where the money was coming from.

At issue is a proposal to leave more than 900 million barrels worth of oil beneath Yasun?ational Park if the international community will cover the revenue shortfall.

This week, the Huffington Post set off a firestorm by suggesting that Chevron was trying to duck an $18 billion judgment against it in Ecuador in exchange for funding the Yasun?TT initiative. According to the article written by Amazon Watch activist Mitch Anderson, Chevron was willing to pay $500 million into the Yasun?rust Fund and give the Ecuadorean government an equal amount for clean-up efforts. In exchange, it wanted the government to dismiss the lawsuit it's facing for failing to properly remediate the oil fields left behind by its predecessor.

Ivonne Baki, the coordinator of the Yasun?TT program, said she has no relation "whatsoever" with Chevron and that the initiative had met its funding goals without anonymous donations, as the article suggested. "She rejects the notion that she has had any type of contact or dialogue with supposed representatives of the oil company that resulted in a contribution to the fund," her office said in a statement.

Her office also provided a breakdown of $108 million in donations and "concrete pledges" it has received. In addition to the $2.5 million already deposited, Baki's office said it had firm pledges that included a $51 million debt-swap with Italy, $47 million in technical cooperation from Germany, and $3 million from a fundraiser held in Ecuador. But some doubt the German funds will come through.



Reuters Special report: Romney's steel skeleton in the Bain closet (6 January 2012)
"They looked like a bunch of high school kids to me. A bunch of Wall Street preppies," says Jim Linson, an electronics repairman who worked at the plant for 40 years. "They came in, they were in awe."

Apparently they liked what they saw. Soon after, in October 1993, Bain Capital, co-founded by Mitt Romney, became majority shareholder in a steel mill that had been operating since 1888.

It was a gamble. The old mill, renamed GS Technologies, needed expensive updating, and demand for its products was susceptible to cycles in the mining industry and commodities markets.

Less than a decade later, the mill was padlocked and some 750 people lost their jobs. Workers were denied the severance pay and health insurance they'd been promised, and their pension benefits were cut by as much as $400 (258 pounds) a month.

What's more, a federal government insurance agency had to pony up $44 million to bail out the company's underfunded pension plan. Nevertheless, Bain profited on the deal, receiving $12 million on its $8 million initial investment and at least $4.5 million in consulting fees.



Big mines linked to increase in toxic releases in 2010 (6 January 2012)
The U.S. Environmental Protection Agency said Thursday that government and industry reported nearly 4 billion pounds in the latest Toxics Release Inventory, a tally for 2010. The overall increase was 16 percent from the previous year, much of it thanks to changes at Kennecott Utah Copper's Bingham Canyon and the nation's other big mining operations.

Kennecott's concentrators and power plant on the western edge of Utah's most populated county ranked fourth nationally for TRI releases, with nearly 161 million pounds of reported releases. Separately, the company's smelter and refinery ranked 12th nationally, with more than 32 million pounds of reported releases. If counted together, the Kennecott facilities would be ranked third behind mines in Alaska and Nevada.

Kennecott spokesman Kyle Bennett pointed out that the EPA counts ore and overburden for the annual inventory because it contains trace amounts of lead, zinc, copper and other toxic metals.

"On a daily basis," he said, "we move approximately 188,000 tons of copper ore and 340,000 tons of overburden" -- the rock and dirt on top of the copper.



Falcated duck attracts bird-watchers to Colusa County (6 January 2012)
Many interested birders have been making their way to see the handsome duck in person.

"We have had people fly in from Florida and Canada," said Brandee Bethard, a Chico State intern helping to direct people to the famous duck. "It is very rare here."

According to www.birdlife.org, there are an estimated 89,000 falcated ducks, the majority spending the non-breeding season in China. Smaller populations have been counted in Japan, North Korea and South Korea.

Some wintering birds are found in the Aleutian Islands. And the Peeps blog of the American Birding Association notes that one was spotted in Orange County in 1969 and Lassen County in 2002 and 2003.



Smoggy Beijing to reveal more pollution data (6 January 2012)
BEIJING - A bureau in charge of monitoring China's frequently smog-choked capital will release more detailed reports, state media said Friday, following a public outcry over the hazards of fine particle pollution.

Beijing's decision to publish the data appeared aimed at appeasing residents' anger over the pollution and a lack of government transparency.

Frustration over the issue has been fueled by a Twitter feed set up by the U.S. Embassy in Beijing that reports air quality as measured by a monitor on the embassy roof and publishes it online every hour. Those readings include levels of fine particulate matter, or PM2.5 - a type of pollution that Beijing authorities also measure but keep secret from the public.

China's environmental ministry has said it will factor PM2.5 into national air quality standards, but not until 2016.

The official Xinhua News Agency said Beijing's environmental protection bureau will also now post hourly online readings for PM2.5 before Chinese New Year, which begins later this month. The city already has six monitoring stations measuring PM2.5 and will add more before the end of the year, Xinhua said.



NASA questions Apollo 13 commander's sale of list (6 January 2012)
NASA is questioning whether Apollo 13 commander James Lovell has the right to sell a 70-page checklist from the flight that includes his handwritten calculations that were crucial in guiding the damaged spacecraft back to Earth.

The document was sold by Heritage Auctions in November for more than $388,000, some 15 times its initial list price. The checklist gained great fame as part of a key dramatic scene in the 1995 film "Apollo 13" in which actor Tom Hanks plays Lovell making the calculations.

After the sale, NASA contacted Heritage to ask whether Lovell had title to the checklist. Greg Rohan, president of Dallas-based Heritage, said Thursday the sale has been suspended pending the outcome of the inquiry. The checklist, he said, is being stored for now in the company's vault.

Rohan said Lovell provided a signed affidavit that he had clear title to the ring-bound checklist, which is standard procedure. Heritage does robust business in space memorabilia and this is the first time NASA has ever raised questions about ownership of its items, he added.



Marine biologist indicted for allegedly feeding killer whales (5 January 2012)
The four-count indictment accuses Black of twice feeding killer whales in the marine sanctuary -- once in 2004 and again in 2005.

The indictment also alleges she altered a video showing possible illegal contact with an endangered humpback whale during a whale-watching trip in October 2005, then lied to investigators about doing so.

Black's tours and research aboard her company's whale-watching vessels -- the 70-foot Sea Wolf II and the 55-foot Pt. Sur Clipper -- have been featured extensively in local media and appeared on the "Today" show and the "CBS Evening News."

Black's attorney, Lawrence Biegel, said she was gathering scientific data and broke no laws when she filmed the behavior of killer whales feeding off free-floating pieces of blubber from a gray whale calf.



Stennis group rescues Iranian vessel from pirates, Navy says (6 January 2012)
Days after being warned by Iran not to return to the Persian Gulf, U.S. naval forces assigned to the John C. Stennis Carrier Strike Group rescued an Iranian fishing vessel from pirates in the Arabian Sea, the Navy said today.

The incident occurred Thursday, when an SH-60S Seahawk helicopter from the guided-missile destroyer Kidd detected a suspected pirate skiff alongside the Iranian-flagged fishing dhow Al Molai. Simultaneously, a distress call was received from the master of the Al Molai claiming he was being held captive by pirates.

A team from the Kidd boarded the Al Molai and detained 15 suspected pirates who had been holding the 13-member Iranian crew hostage for several weeks, the Navy said. The Al Molai had been used as a "mother ship" for pirate operations throughout the Persian Gulf, according to members of the Iranian vessel's crew.

According to members of the Kidd boarding party, the Iranian crew said they were forced by the pirates to live in harsh conditions, under the threat of violence with limited supplies and medical aid.



Citizens United Backlash Grows from Cali. to NYC Urging Congress to Overturn Corporate Personhood (5 January 2012) [DN]
ASSEMBLYMEMBER BOB WIECKOWSKI: Well, good morning, Amy and Juan.

California is the most populous state, obviously, and we want to send a strong message to members of the United States Congress that we need to have Citizens United overturned, that it's just--the influence of corporate money in our elections is just not going to be tolerated in California.

JUAN GONZALEZ: And what would it take to be able to get a constitutional amendment? This is a resolution, right? It's not--it's not binding, even on the state?

ASSEMBLYMEMBER BOB WIECKOWSKI: Right, correct. It's a voice in the debate that's going on. And we understand that Congress has to go through the process of introduce the amendment, has to be ratified by the states, three-quarters of the states. So it's an uphill battle. But the dialogue and the outrage that people feel, and people in California feel, about this potential influence that corporate money is going to have on our elections is--needs a vehicle. And this is where we start.



Oil and gas group starts election push (6 January 2012)
Washington -- The nation's top oil and gas advocacy group unveiled a "Vote 4 Energy" campaign Wednesday to put an election-year focus on domestic oil and gas production. Jack Gerard, president and CEO of the American Petroleum Institute, said the campaign won't pick sides or endorse candidates as America elects a president and new Congress. But the campaign will advocate an end to the "onslaught of regulations" he said make it harder for the United States to become more energy-independent, positions generally supported by congressional Republicans and GOP presidential candidates.

In what was billed as a "State of American Energy" speech, Gerard said if the industry is allowed to develop more oil and gas reserves, both onshore and offshore, and alternative energy sources are advanced, America can become largely energy-independent by 2026.

A friendlier federal regulatory environment, Gerard said, would create American jobs, create revenue for both federal and state governments and strengthen national security.

"It's going to take more than tweaking current policies at the margins," Gerard said in a speech delivered at the Newseum in Washington, D.C. "It's going to take a course correction."



Frankenstein ants created by scientists (5 January 2012)
The monster ants, which use their size to protect the entrance to their nests, are a throwback to their ancestors that lived millions of years ago.

Supersoldier ants can be born naturally but are rare. They breed in the deserts of American and Mexico where they have evolved to protect their colony from invading ants.

But the man-made specimens were created from ordinary Pheidole morrisi ants, which contain the genetic tools necessary to develop into supersoldier ants.

Scientists in Canada used a special hormone on the larvae of ordinary worker ants to create the monster ants.



Police arrest Occupy Oakland teepee protesters (5 January 2012)
Police arrested about a dozen Occupy Oakland protesters and dismantled a tepee outside City Hall late Wednesday, two days after the city revoked a permit for the structure.

Officers in riot helmets converged on Frank Ogawa Plaza about 11:50 p.m. and arrested the protesters, some of whom had been sleeping near the tepee in violation of the temporary permit, officials said.

The city had granted demonstrators a three-day permit for the teepee Nov. 29 that could have been renewed for one-week periods. But in the ensuing days, protesters lived on the plaza, distributed food without permits, set up trash cans and stored personal belongings, officials said.

About a dozen protesters were gathered at the entrance to the plaza at 14th Street and Broadway early today. Organizers have put out a call for a 2 p.m. rally that would culminate in an attempt to occupy Mayor Jean Quan's office.



Missoula County bans overnight Occupy encampment (5 January 2012)
Occupy Missoula will have to find new digs.

Missoula County commissioners listened to two hours of often fervent testimony Wednesday, most of it opposing a ban on camping, then quickly passed a resolution that makes it criminal trespass to sleep overnight on county property without a permit.

The statute, which also prohibits the placement or erection of structures unless the county says it's OK, took effect immediately. But don't look for immediate evacuation, or immediate arrests.

"We're going to give a reasonable amount of time for them to leave, because I expect they will," Sheriff Carl Ibsen said.



Nuclear plant bleach leak reported in Minnesota (5 January 2012)
Eide and Dennis Koehl of Xcel Energy said the public faces no threat, even though this morning's alert is believed to be the highest-ever emergency level declared at either of Minnesota's nuclear power facilities.

Koehl said Xcel is investigating why the PVC pipe sprung a leak, releasing bleach into an area surrounded by cement berms. He said the bleach did not get into the Mississippi River or anywhere else behind the contained area.

Xcel workers were pumping the bleach into another contain today and Koehl said he expects the clean-up to be complete by 6 p.m.

Workers discovered the leak at 3:53 a.m., and Xcel immediately reported the incident to state officials, as required by law. The state opened its Emergency Operations Center in St. Paul, staffed by up to 60 workers from state departments and some private organizations.



Defying GOP and Eying Re-Election, Obama Makes Bold Recess Pick of Cordray for Consumer Bureau (5 January 2012) [DN]
JUAN GONZALEZ: Well, Robert Weissman, I wanted to ask you a little bit about Cordray's record, when he was an attorney general in Ohio, and why it was that President Obama chose him.

ROBERT WEISSMAN: Well, Cordray had a short term as attorney general in Ohio, and he did a lot of really good things. He went hard after financial institutions that were ripping off the state's pension system, and he really started taking a lead on the state attorneys general investigations of the mortgage fraud that is really a pretty central part of the collapse of the housing market. So, only had a short time in the office, he did a lot of really good things.

I think, as, you know, Lamar Alexander was saying, there's no disagreement among Senate Republicans that this is a guy who's qualified for the job. He's very smart, as everyone says. He's very knowledgeable. He's actually a very genial guy, as Alexander said. And there's just no question about his qualifications. The objections had to do only with the existence of the agency and the ability of the agency to actually protect consumers.

The Republicans and the Wall Street interests have trotted out this line that the agency was somehow uniquely powerful, with these amazingly, you know, super-agency authorities that no other agency has. It's not true. It's an agency like other agencies. This is an agency head that would be confirmed, like other agency heads. It would issue rules, like other agencies do. It would enforce the rules, like other agencies do. The one thing that would be different about the--and that will be different about the Consumer Financial Protection Bureau than the other alphabet soup agencies in the financial sector is that its mission is to protect consumers. It's not to make sure the banks are doing well, not to make sure the banks are engaged in sufficiently cautious practices that they're not going to bankrupt themselves and the country. It's to make sure that consumers are protected. And that's the simple fact of what the big banks and Wall Street is objecting to.

PAM COMMENTARY: I think it sets a dangerous precedent to ignore a pro forma session of the Senate, because that legal precedent could be used by an awful president in the future. Pro forma sessions are how the Senate managed to block some of George W. Bush's recess appointments.



Forced Military Testing in America's Schools (5 January 2012) [AJ]
The invasion of student privacy associated with military testing in U.S. high schools has been well documented by mainstream media sources, like USA Today and NPR Radio. The practice of mandatory testing, however, continues largely unnoticed.

The Armed Services Vocational Aptitude Battery, or ASVAB is the military's entrance exam that is given to fresh recruits to determine their aptitude for various military occupations. The test is also used as a recruiting tool in 12,000 high schools across the country. The 3 hour test is used by military recruiting services to gain sensitive, personal information on more than 660,000 high school students across the country every year, the vast majority of whom are under the age of 18. Students typically are given the test at school without parental knowledge or consent. The school-based ASVAB Career Exploration Program is among the military's most effective recruiting tools.

In roughly 11,000 high schools where the ASVAB is administered, students are strongly encouraged to take the test for its alleged value as a career exploration tool, but in more than 1,000 schools, according to information received from the U.S. Military Entrance Processing Command through a Freedom of Information Act request, tens of thousands of students are required to take it. It is a particularly egregious violation of civil liberties that has been going on almost entirely unnoticed since the late 1960's.

Federal laws strictly monitor the release of student information, but the military manages to circumvent these laws with the administration of the ASVAB. In fact, ASVAB test results are the only student information that leaves U.S. schools without the opportunity provided for parental consent.



NTSA "behavior detection officer" sentenced to two-year prison term for aiding drug dealers (5 January 2012)
As an airport security officer, Minnetta Walker took an oath to protect the country against criminals.

A federal judge pointed to that oath, the same oath he took, in sentencing the former Transportation Security Administration officer to two years in prison Wednesday.

Walker admitted using her job as a TSA "behavior detection officer" to help a local drug gang smuggle cash through Buffalo Niagara International Airport. She also admitted warning two drug associates that federal agents were tracking them at the airport.

"What I did was wrong," Walker said Wednesday. "I regret everything I've done because it's hurt so many people."

U.S. District Judge Richard J. Arcara sentenced Walker to the maximum allowed under federal sentencing guidelines and suggested her oath was part of the reason why.



Lt. Col. Tony Shaffer: Ron Paul's Iran policy is most accurate; Iran is surrounded by US military bases (5 January 2012) [AJ]
"I think Ron Paul's perspective or policy on Iran is probably the most accurate of the current GOP candidates," said Shaffer during an appearance on Fox News, adding that Iran probably already has a nuclear weapon.

As Shaffer points out in the clip, Iran would be committing suicide if it decided to create any kind of pretext for a US/Israeli attack by targeting US military assets in the region. The Iranian economy would almost certainly collapse and Iran would be completely outnumbered and outgunned.

Indeed, as this illustration highlights, Iran is completely surrounded by US military bases. The characterization of Iran as an immediate and deadly threat to the security interests of the United States is nothing less than fearmongering propaganda that has been used by numerous GOP candidates to pose as tough leaders. It is their foreign policy of pre-emptive war that represents the greatest 'danger' to US security interests.

While the likes of Rick Santorum and John Huntsman have openly declared they wouldn't hesitate to bomb Iran, Ron Paul has consistently pointed out that pre-emptive wars against countries that pose no threat to the United States have bankrupted the country.



Why Best Buy is Going out of Business...Gradually (2 January 2012) [WRH]
Electronics retailer Best Buy is headed for the exits. I can't say when exactly, but my guess is that it's only a matter of time, maybe a few more years.

Consider a few key metrics. Despite the disappearance of competitors including Circuit City, the company is losing market share. Its last earnings announcement disappointed investors. In 2011, the company's stock has lost 40% of its value. Forward P/E is a mere 6.23 (industry average is 10.20). Its market cap down to less than $9 billion. Its average analyst rating, according to The Street.com, is a B-.

Those are just some of the numbers, and they don't look good. They bear out a prediction in March from the Wall Street Journal's Heard on the Street column, which forecast "the worst is yet to come" for Best Buy investors. With the flop of 3D televisions and the expansion of Apple's own retail locations, there was no killer product on the horizon that would lift it from the doldrums. Though the company accounts for almost a third of all U.S. consumer electronics purchases, analysts noted, the company remains a ripe target for more nimble competitors.

But the numbers only scratch the surface. To discover the real reasons behind the company's decline, just take this simple test. Walk into one of the company's retail locations or shop online. And try, really try, not to lose your temper.

I admit. I can't do it. A few days ago, I visited a Best Buy store in Pinole, CA with a friend. He's a devoted consumer electronics and media shopper, and wanted to buy the 3D blu ray of "How to Train Your Dragon," which Best Buy sells exclusively. According to the company's website, it's backordered but available for pickup at the store we visited. The item wasn't there, however, and the sales staff had no information.

PAM COMMENTARY: I'm not sure that their lagging sales numbers are anything but the same poor economy hurting every other retailer. I have noticed that a lot of their merchandise is overpriced, but sometimes when I need something simple. their long hours and locations are convenient.



Crews gaining ground on Blackfeet Reservation wildfires (5 January 2012)
At least 80 firefighters and volunteers from the tribe, neighboring counties and several federal agencies responded to the fire, Runningwolf said. They were assisted by farmers and ranchers whose land stood in the path of the fires.

Crews were helped by Thursday morning's weather conditions, as the wind died down to 15 mph a cold front raised the relative humidity to 70 percent, said National Weather Service Meteorologist Ben Schott.

The wind was expected to pick up again later Thursday, leaving fire officials wary.

"Fire is so unpredictable, I wouldn't say we're totally out of the woods yet," Smith said.

Browning residents said the fires illuminated the sky and created a chaotic scene as the city's streets were flooded with emergency vehicles and people unsure of what was happening.

"You could see flames all around on the east side of Browning, they were very clear and bright," said Browning resident Gabe Renville. "It was chaos. It was a danger to be out. There was traffic and flashing lights and I was afraid somebody was going to get run over."



GM to call back 8,000 Chevy Volts: source (5 January 2012)
The fixes are similar to a recall and involve about 8,000 Volts sold in the U.S. in the past two years. GM is making the repairs after three Volt batteries caught fire following crash tests done by federal safety regulators. The fires occurred seven days to three weeks after tests and have been blamed on a coolant leak that caused an electrical short.

GM's move is considered a step below a recall, which would be issued by a car company and the National Highway Traffic Safety Administration.

NHTSA and GM have said the electric cars are safe and that no fires have occurred after crashes on real-world roadways.

The Volt has a T-shaped, 400 pound battery pack that can power the car for about 35 miles. After that, a small gasoline generator kicks in to run the electric motor.



Pentagon scientists working on 'Time Hole' to make events disappear (4 January 2012) [R]
Masking an object entails bending light around that object. If the light doesn't actually hit an object, then that object won't be visible to the human eye.

Where events are concerned, concealment relies on changing the speed of light. Light that's emitted from actions, as they happen, is what allows us to see those actions happen. Usually, that light comes in a constant flow. What Cornell researchers did, in simple terms, is tweak that ongoing flow of light -- just for a mere iota of time -- so that an event could transpire without being observable.

The entire experiment occurred inside a fiber optics cable. Researchers passed a beam of green light down the cable, and had it move through a lens that split the light into two frequencies, one moving slowly and the other faster. As that was happening, they shot a red laser through the beams. Since the laser "shooting" occurred during a teeny, tiny time gap, it was imperceptible.

Sure, the team's got a ways to go before they're able to mask 30 seconds of action, let alone several minutes. But the research certainly opens up new possibilities. For one, masking super-quick events, like those that occur with data transmission, could help conceal covert computer operations.



Halliburton denies destroying evidence in BP oil spill case (5 January 2012)
Halliburton Co. denied BP Plc's accusation that engineers destroyed testing evidence to keep it from being used in litigation over the Gulf of Mexico rig blast that triggered the worst offshore oil spill in U.S. history.

BP and Halliburton are suing each other over whose actions caused the Macondo well to explode off the Louisiana coast in April 2010. BP asked U.S. District Judge Carl Barbier of New Orleans to sanction Halliburton last month, alleging the cementing services firm hid or destroyed unfavorable testing evidence.

Halliburton said in a filing today that engineers followed company policy to discard the testing results and materials because the tests were "performed on lab stock that remains available today." Halliburton also said tests on cement samples like those used in the well showed the formula was stable.

Halliburton's engineers turned over notes and testified under oath that tests showed "a stable foam was observed after the slurry was conditioned -- a critical fact that BP continues to ignore," Donald Godwin, Halliburton's lead trial lawyer, said in a filing in federal court in New Orleans.



Obama announces new, leaner military approach (5 January 2012)
The Obama administration on Thursday unveiled a new military strategy that shifts the Pentagon's focus towards Asia and says the country's dire budget problems necessitate a more restrained use of military force and more modest foreign policy goals.

The strategy will almost certainly mean a smaller Army and Marine Corps as well as new investments in long-range stealth bombers and anti-missile systems that are designed primarily to counter China's military buildup. It explicitly states that America can make due with a smaller nuclear force.

"We're turning the page on a decade of war," Obama said in a rare visit to the Pentagon to unveil the strategy. ".?.?.We'll be able to ensure our security with smaller conventional ground forces. We'll continue to get rid of outdated Cold War-era systems so that we can invest in the capabilities we need for the future."

A major thrust of the new approach is its insistence on more modest goals for the military, which has spent years fighting difficult wars in Iraq and Afghanistan aimed at ousting brutal, anti-U.S. rulers and rebuilding fractured societies.



Joseph P. Kennedy III, family scion, explores run for Barney Frank's House seat (5 January 2012)
Joseph P. Kennedy III is taking the final steps to launch a run for Congress this year, hoping to succeed US Rep. Barney Frank, who will retire rather than run in his reconfigured district.

Kennedy is forming an exploratory committee for the seat. The 31-year-old today also announced his resignation as a prosecutor in the office of Middlesex District Attorney Gerard T. Leone Jr., where he has worked since September. He will leave state employ Jan. 20.

"I am announcing today my intention to explore a candidacy for the United States Congress in the Fourth District of Massachusetts,'' he said in a statement issued this morning. He said he will decide over the next several weeks whether to formally run for office, after speaking with voters.

Raised in Marshfield, Brighton, and Cambridge, Kennedy is a former Peace Corps volunteer and a graduate of Stanford University and Harvard Law School. Before joining the Middlesex prosecutor's office, he worked for 2 1/2 years as prosecutor on Cape Cod.



Suspect faces life term in arson rampage (5 January 2012)
Deputy Dist. Atty. Sean Carney told the court that charges filed against Burkhart so far are probably "less than half of the charges we plan to file," noting that they covered 12 of the 52 suspected arsons authorities attribute to Burkhart.

Burkhart appeared in court in a green jail jumpsuit, wearing his long brown hair loose and unkempt. He is being closely monitored in custody, the Los Angeles Police Department reported, to ensure that he doesn't harm himself. He moved languidly in Kalra's courtroom, his gaze wandering and his body slumping and twitching.

The charging documents also accused Burkhart of using an acceleration device, which could lead to a longer prison term if he is found guilty of the special circumstance. If convicted on all 37 counts and ordered to serve the maximum terms consecutively, Burkhart could be facing up to a 341-year sentence.

Los Angeles County Dist. Atty. Steve Cooley told reporters after the bail hearing that Burkhart faces "an awful, awful lot of time in prison" because of the trauma inflicted on the community, and that he thought a life sentence was warranted, calling the offenses "almost attempted murder."

PAM COMMENTARY: "Almost attempted murder," without one fatality, and occupied structures not targeted? They'll need to avoid that Hollywood drama and stick to the facts if they want a jury to take them seriously



McClatchy invests in company to guard news content (5 January 2012)
The McClatchy Co. of Sacramento said today it's one of 29 initial investors in a company designed to license and make profit from online news content.

McClatchy, which publishes The [Sacramento] Bee, joined with other news companies in launching NewsRight, a fledgling business led by former ABC News President David Westin. NewsRight's goal is to become a clearinghouse of sorts to make sure media companies get compensated by those reprinting online stories.

"NewsRight's mission is to make sure consumers continue to benefit from all the original news reporting they want while ensuring those who republish content do so with integrity," Westin said in a press release.

Gary Pruitt, chairman and chief executive of McClatchy, is one of 14 NewsRight board members.



Ohio earthquake caused by fracking (5 January 2012)
A 4.0 magnitude earthquake in Ohio on New Year's Eve did not occur naturally and may have been caused by high-pressure liquid injection related to oil and gas exploration and production, an expert hired by the state of Ohio said on Tuesday.

Ohio's Department of Natural Resources on Sunday suspended operations at five deep well sites in Youngstown, Ohio, where the injection of water was taking place, while they evaluate seismological data from a rare quake in the area.

The wells are about 9,000 feet deep and are used to dispose of water from oil and gas wells. The process is related to fracking, the controversial injection of chemical-laced water and sand into rock to release oil and gas. Critics say that the high pressure injection of the liquid causes seismic activity.

Won-Young Kim, a research professor of Seismology Geology and Tectonophysics at the Lamont-Doherty Earth Observatory at Columbia University, told Reuters in an interview on Tuesday that circumstantial evidence suggests a link between the earthquake and the high-pressure well activity.



Oho earthquakes: D&L Energy agrees to finance geological study of injection well area (5 January 2012)
Eleven earthquakes, including Saturday's 4.0 magnitude quake, were centered close to the Ohio Works Drive well, operated by Northstar Disposal Services LLC, a D&L affiliated company.

Last Friday, D&L agreed to an ODNR request to cease operations at that well.

After the Saturday earthquake, the largest of the 11, the state imposed a moratorium ordering D&L to keep four inactive wells, within a five-mile radius of the Ohio Works well, closed indefinitely.

"We're not saying we believe for certain there is a direct causation [between the well and the quakes], but, at this point, there has to be a pretty high bar of information provided to move forward with allowing injections at those sites," Andrew Ware, an ODNR spokesman, told The Vindicator on Wednesday.

At Wednesday's meeting between D&L and ODNR, company officials said they would pay an independent entity for a geology examination near and around the Ohio Works well.



Cliffs exiting alternative-fuel business, sells idle biomass plant (5 January 2012)
Cliffs Natural Resources, which has iron ore and coal operations in the U.S., Canada and Australia, has gotten out of the alternative fuel business.

The company announced today that it has reached an agreement to sell its biomass fuel production plant in Marquette, Mich., for an undisclosed price.

Cliffs announced plans to seek a potential buyer and idled the operations last fall. The plant was in operation only 10 months before Cliffs ceased production in October.

Cliffs said it is focused on expanding its portfolio of steelmaking raw material assets within its core mining business.



G.M. to Reinforce Battery in Hybrid Car (5 January 2012)
General Motors on Thursday said that it would upgrade the steel structure and liquid cooling system that surround the battery in its Chevrolet Volt to address concerns that the car could catch fire after a severe crash.

Company officials said they had shared their plans with the federal safety regulators who have been investigating the fire risks of the Volt, an electricity and gas-powered hybrid, since November and were "optimistic" the action would satisfy the government's concerns.

The National Highway Traffic Safety Administration, in a statement posted on its Web site, said the changes "should address the issue," though its investigation remained open.

G.M. described the modifications as voluntary "enhancements" and stressed that neither the car nor the battery was being recalled, but all Volt owners would be asked to take the car to a dealership, much as they would for a formal recall.



Judge pegs pipeline life at 50 more years (4 January 2012)
Oil could flow through the trans-Alaska oil pipeline much longer than state policy leaders have assumed even under very low levels of production from North Slope fields, according to evidence presented in a court case over how to value the pipeline for property tax purposes.
In a 213-page decision issued last week, Anchorage Superior Court Judge Sharon Gleason bumped up the value of the pipeline for tax years 2007, 2008 and 2009, putting it at $9.25 billion as of 2009. The ruling comes after an earlier decision by Gleason that more than doubled the value of the pipeline as determined by a state board for the 2006 tax year.

In the recent case, the judge relied in part on evidence about how much it would cost to replace the pipeline as well as how low oil volume could fall before the pipeline would cease to be functional. A nine-week trial last fall generated thousands of pages of evidence, including internal company documents not previously made public.

Much of the judge's analysis concerned whether the pipeline can operate with far less oil running through it, a major consideration in determining its value.



FDA limits 1 class of antibiotics in livestock as public health groups urge gov't to do more (4 January 2012)
WASHINGTON -- The Food and Drug Administration has moved to limit the use of an antibiotic that is injected into livestock before slaughter, saying it could increase antibiotic resistance in humans.

While the action is limited to only one of several drugs used on industrial feedlots, it is encouraging news for public health advocates who have long pushed the government to force livestock producers to use fewer antibiotics, saying they are overused and could endanger human lives by building up resistance to the drugs. One main concern is the use of antibiotics in healthy animals to spur growth or to keep them well in unsanitary feedlot conditions.

The FDA said Wednesday it will restrict the use of cephalosporin antibiotics, which are given to some cattle, swine, chickens and turkeys before slaughter. The drugs are used to treat pneumonia, skin infections and meningitis, among other diseases, in humans.

Cephalosporins, which are directly injected into eggs or animals, are not as widely used as many other antibiotics that are mixed with feed in massive quantities. But they are significant because the class of drugs is so important to humans.



Obama to ignore pro forma Senate session and name consumer watchdog chief (4 January 2012)
President Obama plans to use his executive authority to install Richard Cordray as head of a federal consumer watchdog agency in a defiant move after the Senate rejected the nomination last month, a White House official confirmed Wednesday.

Obama is scheduled to announce the decision during an appearance in Cordray's home state of Ohio, where he served as attorney general until losing his reelection bid in November 2010. The president will portay the appointment as an escalation of the White House's "we can't wait" campaign to take action that does not require congressional approval.

Administration aides have said that Obama is contrasting his efforts to stimulate the economy with what he argues is a Congress stuck in partisan gridlock as part of his reelection strategy.

In a rebuke to Republican leaders, the White House determined that it may make an unprecedented recess appointment even though the Senate remains in pro forma session. Obama is essentially declaring that session a gimmick designed to stymie the administration.



More than 30 dogs perish in fire at Georgia kennel (4 January 2012)
ROME, Ga. -- Authorities say at least 32 dogs were killed when fire destroyed a kennel and a home in the small community of Coosa in northwest Georgia.

Fire officials tell the Rome News-Tribune (http://bit.ly/A0KdMU) the blaze began Tuesday afternoon at Flashpoint Kennel on Fox Hill Drive.

Kennel owner Linda Nash said 12 adult dogs and at least 20 puppies died in the blaze. Several Jack Russell terriers that had been retired from her breeding program were killed, as were Boston terriers and chihuahuas.

Authorities said Nash's daughter, Brandy Ely, was treated for smoke inhalation.



Yahoo names PayPal's Thompson as CEO (4 January 2012)
"The risk element is that his background was in payments. And this is not a payment company, it's a marketing, technology company," he said.

Thompson, a former Visa payments software platform designer, joins the company five months after the firing of previous CEO Carol Bartz as the one-time Web powerhouse Yahoo struggles to compete with newer heavyweights Google and Facebook.

"I'm from Boston, we're the underdogs since the beginning of time. Hopefully that spirit has held through. I like doing complicated, very difficult, very challenging things," Thompson said in an interview.

Thompson, who takes over on January 9, will also join Yahoo's board. He ran eBay's PayPal since early 2008, and was previously its chief technology officer. Under his leadership Yahoo said PayPal increased its user base from 50 million to more than 104 million active users. PayPal processed $29 billion in payments in the third quarter of 2011.



B.C. gearing for 25 million tonnes of debris from Japan tsunami (4 January 2012)
VANCOUVER--The 25 million tonnes of debris from the earthquake and tsunami in Japan could begin washing up on Hawaiian shores this winter and reach B.C. beaches by next year, a new analysis says.

The B.C. government says it will begin working with national and municipal officials this month to get ready.

People living in the Vancouver Island town of Tofino are already preparing themselves for the sad arrival of detritus from the disaster, even while they debate amongst themselves whether the first rubble hasn't already arrived.

The U.S. National Oceanic and Atmospheric Administration had been tracking massive islands of debris floating in the Pacific for months after the March 11 disaster.



As States Take on Citizens United, Lawrence Lessig Offers Bold Plan to Get Money Out of Politics (4 January 2012) [DN]
AMY GOODMAN: There was a push for constitutional amendment in Iowa around campaign financing. What is your view of that?

LAWRENCE LESSIG: Well, I think that the amendment we need has got to both push for public funding, in some way--and I've got my own version in a book, which basically says, let's rebate the first $50 in taxes and allow that to be given to candidates, who only take rebates and $100 contributions. But whatever the version is, it's got to be a version of public funding and limits on the ability of independent expenditures to be completely dominating the political process. I don't think anybody should be banned to participate in the political process, but I do think it's legitimate for Congress to make sure that the political process is not controlled by these unlimited Super PAC expenditures, which we saw--Newt Gingrich saw in Iowa--is exactly the dynamic that increasingly will govern 2012.

AMY GOODMAN: Were you surprised by Newt Gingrich increasingly coming out about--against this kind of money that we don't know where it comes from? We know the Super PAC, but people are not identified who are contributing to it. And you have one of the main spokespeople for the Republican Party, since he had become the target of it, saying this all has to be identified, that Romney should man up?

LAWRENCE LESSIG: Yeah. So, you know, there's a certain sweet justice to this, because, of course, in my view, all of the problems that we're seeing in the way corruption governs Washington really begins with Newt Gingrich becoming speaker of the House and radically changing the way Congress functions, focused exclusively on the question of how to defeat the other party or to stay in power, and focused exclusively, as a member, on the question of raising unlimited amounts of money to be able to fund these campaigns. So it's a little bit of ironic justice that now, as he's running for president, the very system that he helped birth is turning around to bite him and defeat him. So, I'm glad to see him join the ranks of Jack Abramoff as reformers who want to see how to fix the system which they helped build and flourished from. But I think we need more than the Jack Abramoffs and the Newt Gingrichs out there pushing for the right answer. We need people who understand and are willing to say from the outside, we have to have a system we can trust, and this system, nobody trusts.



To New Orleans police, innocent until proven guilty doesn't apply to victims: James Gill (4 January 2012)
An astonishing number of murder victims, judging by what their families tell reporters, were cherubs who just happened to be in the wrong place. This is unlikely to be true in every instance.

But it can't be true either that 128 people deserved to have their names dragged through the mud last year before their deaths had even been investigated. Many of them had not even been convicted; a lousy arrest, even an ancient one, is enough to warrant a posthumous slur from the police department. Besides inflicting further hurt on the bereaved, it serves no purpose whatsoever.

Certainly, as Serpas pointed out, "criminal records predict victimization," and the stats do not mean New Orleans is dangerous for the law-abiding. But that point can be made without dredging up every penny-ante and unrelated offense of which a murder victim was ever accused, especially if the case was nol-prossed or ended in acquittal. Roughly one third of the charges that caused murder victims to be branded criminals were dropped.

"I don't think arrests are irrelevant," Serpas says. Of course they are, if the suspect was innocent. Serpas knows, although he might not admit it, that young black men are often hauled off on a flimsy pretext. Then, if they wind up in an early grave, Serpas thinks it useful to trumpet some long-ago bum rap from the roof tops.



Wis. cheese recalled due to possible contamination (4 January 2012)
WESTBY, Wis. - Bekkum Family Farms LLC of Westby, Wis., is recalling shredded cheese due to a possible bacterial contamination.

The state agriculture department said Wednesday the cheese is labeled "Grumpy Goat Shreds" under the Nordic Creamery brand name.

The product is sold in 8-ounce bags with a code date of 10-MAR-12. It was sold in stores in California, Minnesota and Wisconsin beginning Nov. 11. Consumers who bought the cheese should throw it away or return it to the store for a refund.

A processor informed Bekkum that its cheese was shredded on the same equipment as other cheese that has since tested positive for Listeria monocytogenes. Company spokesman Al Bekkum says the Bekkum product hasn't tested positive for Listeria, but the recall is being conducted out of an abundance of caution.



In effort to withhold information from public, U.K. urges police not to drink with journalists (4 January 2012)
Police officers were today ordered to avoid "flirting" and accepting alcohol from journalists.

Elizabeth Filkin, the former parliamentary commissioner for standards, warned of the "fraught issue" of drinking with reporters as she outlined a new framework for officers coming into contact with journalists.

In a guide issued at Scotland Yard, officers will also be urged to keep a note of any conversation they have with journalists, she said.

In her review of press-police relations in the wake of the phone-hacking inquiry, Ms Filkin said it was the view of many people that "information is deliberately leaked for various kinds of improper benefits".



Wind turbine maker's shares plunge 19 percent (4 January 2012)
Vestas, the world leader in the wind turbine industry, saw its share price plummet around 19 percent at the opening Wednesday, a day after issuing a profit warning.

The Danish company announced late Tuesday that its sales for 2011 would be around 400 million euros ($522 million) lower than expected a few months ago, and that its expenses would be about 125 million euros higher than previously expected due to higher production costs.

The profit warning -- the second for the company in a matter of months -- sent its share price down around 19 percent at opening, and shortly before midday the stock was trading 16.95 percent lower at 57.70 kroner (7.76 euros, $10.11) a pop on a Copenhagen stock exchange down just 0.94 percent.

When it announces its results on February 8, Vestas said a slump in demand meant it now expected its full-year sales to tick in at 6.0 billion, down from its previous expectations of 6.4 billion in sales, which was already a drop from the 7.0 billion euros anticipated before an October profit warning.

PAM COMMENTARY: I'm still impressed with their numbers.



Are drug-drivers treated more leniently than drink-drivers? (4 January 2012)
Are drivers who take illegal drugs treated more leniently than motorists who drink alcohol and what should the Government do about it?

Direct Line, one of Britain's biggest motor insurers, claims tougher measures to detect and deter drug driving are urgently needed. Its research found one in nine motorists aged between 17 and 24 admitted getting behind the wheel while under the influence during the last year. That compares with just one in 11 four years ago. Three in a hundred say they drive on drugs once a month or more.

Road safety charity Brake backs the call for action, citing official statistics from the Transport Research Laboratory which appear to show that nearly one in five or 18pc of people who die on the road have traces of illegal drugs -- most commonly cannabis -- in their blood.

Perhaps surprisingly, while the alcohol safety limits are widely understood and rigorously enforced, there is no similar sanction for illegal drugs. Ellen Booth of Brake explained: "Our drink-drive laws mean drivers can be prosecuted for having a certain level of alcohol in their blood, regardless of whether it can be shown their driving was impaired, but this is currently not the case for illegal drugs.

"Introducing a similar offence for drug-driving would make it much easier to prosecute. In the Government's framework for road safety, published in May 2011, they promised to examine whether to introduce of a law by 2015 but we need progress now."



Closest Iowa caucus ever (4 January 2012)
After months of campaigning and a roller-coaster rotation of poll leaders, Rick Santorum and Mitt Romney were locked in a virtual tie for first place in Iowa's Republican caucuses Tuesday night.

At 1:33 a.m., the state Republican Party finally announced the uncertified vote totals, with Romney getting 30,015 votes to Santorum's 30,007 votes. Romney's vote total was barely more than he received in 2008, and both he and Santorum fell well short of the 40,000 votes that Mike Huckabee won with that year.

They were followed by Ron Paul in third place, then Newt Gingrich, Rick Perry, Michele Bachmann and Jon Huntsman.

If Santorum and Romney finished deadlocked, it would be the first, first-place tie in 40 years of the caucuses.

PAM COMMENTARY: Iowa isn't comparable to the states with enough electoral votes to decide the election. It's just an early test that helps eliminate some of the weakest candidates... and gives other weak candidates false hope.



Ecuador court upholds historic environmental case against Chevron (4 January 2012)
BOGOTA -- An appellate court in Ecuador has upheld an $18 billion judgment against Chevron in an 18-year battle that is thought to be the largest environmental verdict in history.

In its ruling late Tuesday, the court found the company liable for the shoddy environmental practices of its predecessor, Texaco, that included pumping millions of gallons of oil-tainted water in to creeks and streams. Texaco operated in the Ecuadorian Amazon from 1960 to 1992 and the two companies merged in 2001.

"The decision by an independent appellate court is yet further confirmation of Chevron's extraordinary greed and criminal misconduct in Ecuador," Karen Hinton, the spokeswoman for the plaintiffs, said in a statement. The plaintiffs accuse the company's practices of poisoning the water supply and causing cancer among indigenous groups.

Chevron called the ruling illegitimate and said it would continue to fight the case in international tribunals.



Ohio quakes could incite policy shift (3 January 2012)
COLUMBUS, Ohio - In Ohio, geographically and politically positioned to become a leading importer of wastewater from gas drilling, environmentalists and lawmakers opposed to the technique known as fracking are seizing on a series of small earthquakes as a signal to proceed with caution.

Earthquakes caused by the injection of wastewater that's a byproduct of high-pressure hydraulic fracture drilling aren't new. Yet earthquakes have a special ability to grab public attention.

That's especially true after Saturday's quake near Youngstown, at magnitude 4.0 strong enough to be felt across large distances. Gov. John Kasich, a drilling proponent, has shut down the wastewater well on which the quake has been blamed, along with others in the area, as the seismic activity is reviewed.

"Drilling's very important for our economy and to help us progress as a state, but every single person in the Mahoning Valley felt this earthquake," said state Sen. Joe Schiavoni, a Youngstown Democrat who on Tuesday called for a public hearing.



Chrysler sales up 37% in December; Ford posts 10% gain; GM sees 5% uptick (4 January 2012)
Chrysler said it today sales of new cars and trucks in the U.S. increased 37% in December compared to the same month a year ago, likely ensuring it will have the industry's largest increase for all of 2011 among major automakers.

The Auburn Hills automaker said it sold 138,019 vehicles in December, marking its best month since May 2008, reporting the biggest U.S. auto sales gain for the month.

Leading the charge was the Chrysler brand with an 83% hike in monthly sales from a year ago, followed by a 41% increase in Jeep sales; 28% more Dodge sales and a 10% pick up in Ram sales.

Fiat, a new brand with no year-ago comparison, sold 2,325 units of the tiny Fiat 500 but ended the year with a total of 19,769 -- far below the 50,000 projection for the first year. The car got off to a poor start with few dealerships in place to sell the car when it started rolling off the line at a Chrysler plant in Mexico earlier this year.

For the year, Chrysler sold a total of 1.37 million cars and trucks in the U.S., up 26% compared with 2010.



Sick Alaska seals will be tested for Japanese radiation (3 January 2012)
Tissue samples from Alaska's sickened ringed seals will be analyzed for evidence of radiation but the scientist preparing to do so says he doubts there's a connection to the Japanese nuclear plant damaged by a tsunami last year.
"My gut feeling is that there's nothing there, that the answer lies in something else that's in the sea," said John Kelly, a professor emeritus of chemical oceanography at the University of Alaska Fairbanks.

The tsunami damaged the Fukushima nuclear plant on March 11. In July, sick and dead ringed seals started showing up on the Beaufort Sea coast near Barrow with lesions on hind flippers and inside their mouths. Stricken live seals were lethargic, allowing people to approach. Necropsies found fluid in lungs, white spots on livers and abnormal growth in brains.

Ringed seals are the smallest of Alaska's ice seals and are the main prey of polar bears. They give birth on ice and they are under consideration to be listed as a threatened species because of projected loss of snow cover and sea ice from climate warming.

The National Marine Fisheries Service last month has confirmed more than 60 dead seals and 75 diseased seals in Alaska waters and outbreaks have been reported in Russia and Canada. Scientists have also seen symptoms but no deaths in Pacific walrus.



Reserve deputy who caught arson suspect is Tehran-born attorney (4 January 2012)
And he offered only a brief glimpse into the arrest the Southland has been buzzing about: As firefighters were frantically responding to 11 new arson calls early Monday, Lalezary was on his normal patrol driving down Sunset Boulevard near Fairfax Avenue.

He noticed a minivan that looked like the one the arsonist was believed to be driving. With his radio jammed, unable to easily call for backup, Lalezary pulled up alone and beamed his flashlight into the minivan. He immediately thought the driver was a match to the description of a "person of interest" in the fires: A white man with a short ponytail and a receding hairline.

"That was a big key," Lalezary said.

He flashed his patrol lights. Luckily, Los Angeles police officers in a nearby patrol unit happened to notice, pulled up and covered him from behind while he made the arrest.



Los Angeles arson suspect probed in German fire (4 January 2012)
The suspect in a string of arsons in the Los Angeles area is also under investigation in his home country of Germany for a house fire days before he traveled to the United States in October, a prosecutor said Wednesday.

Harry Burkhart, 24, is suspected of setting more than 50 arson attacks over New Year's weekend that caused an estimated $3 million in damage. Authorities said they believe he was angry over his mother's legal troubles and went on a nighttime rampage of burning parked cars a day after she made an initial court appearance last week.

Burkhart is being investigated in connection with an Oct. 14 house fire in the Marburg area north of Frankfurt, Germany, Marburg prosecutors' spokeswoman Annemarie Wied told The Associated Press Wednesday.

Wied said that the fire at the house, which belonged to the Burkhart family, has been ruled an arson. Burkhart did not live in the area, but his name surfaced as a suspect after he filed an insurance claim shortly after the fire, Wied said.



New study shows architecture, arts degrees yield highest unemployment (4 January 2012)
Recent college graduates with bachelor's degrees in the arts, humanities and architecture experienced significantly higher rates of joblessness, according to a study being released Wednesday by Georgetown University's Center on Education and the Workforce.

Among recent college graduates, those with the highest rates of unemployment had undergraduate degrees in architecture (13.9 percent), the arts (11.1 percent) and the humanities (9.4 percent), according to the study.

The recent college graduates with the lowest rates of unemployment had degrees in health (5.4 percent), education (5.4 percent), and agriculture and natural resources (7 percent.) Those with business and engineering degrees also fared relatively well.

"People keep telling kids to study what they love -- but some loves are worth more than others," said Anthony P. Carnevale, one of the study's authors. "When people talk about college, there are all these high-minded ideas about it making people better citizens and participating fully in the life of their times. All that's true, but go talk to the unemployed about that."

PAM COMMENTARY: Actually, the job market is terrible for everyone right now. College kids will be lucky to find any job at all, and this article doesn't cover the pattern of job matches to degrees. Through the years, I've known college grads with science and law degrees who had to take manual labor jobs in order to support themselves, and plenty of education majors who never worked in the education field. Yet they're counted among the employed because they were able to find work in fields that require no degree at all.



B.C. hotbed for ecstasy production, exports to U.S.: police (4 January 2012)
VANCOUVER -- B.C. has been the primary source of ecstasy for Americans wanting a hit of the love drug because of previous lax regulations around the precursor chemicals needed to manufacture it, according to the U.S. Drug Enforcement Administration.

But tougher new laws on possessing the chemicals in Canada has led to a drop in the number of labs up here -- and is leading to the spread of new types of drugs, police say.

Jeffrey Scott, a special agent with the U.S. Drug Enforcement Administration, said his country has seen a marked increase in ecstasy seizures along its northern border with Canada, most of them linked with Canadian-based Vietnamese drug trafficking gangs. In 2010, he noted, 15 million tablets of ecstasy, also known as MDMA, were seized in the U.S. -- with four million of those on the country's northern border, compared with two million in 2006.

"It goes without saying that ecstasy seizures around the northern border show an increase," Scott said. "Canadian-based ethnic Asian drug trafficking organizations remain one of the primary suppliers in the U.S."



Federal use-of-force review prompts Portland police to increase sergeants' oversight (3 January 2012)
Spurred by federal justice investigators, Portland Police Chief Mike Reese is changing how first-line supervisors investigate officers' use of force.

A new directive signed Jan. 1 requires Portland sergeants to respond immediately to any scene where an officer uses force that results in injury or when a person complains an officer used inappropriate force that caused injury.

Supervisors are receiving two hours of training this week and next to learn how to secure or photograph evidence, obtain statements from officers and witnesses, and document it all in a use of force after-action report that would be forwarded to an assistant chief.

The directive, which takes effect Jan. 15, marks a significant departure from past practice. Until now, officers have filled out use of force reports that sergeants signed, and supervisors wrote after-action reports largely based on officers' reports of what occurred.



Alberta lobby blasts 'foreign special interests' in Gateway pipeline debate (4 January 2012)
"Polls have shown that 75 to 80 per cent of British Columbians are opposed to tanker traffic on our coast," Clogg said.

She also argued their funding is dwarfed by that of oil producers and refiners, which put up $100 million to promote the Northern Gateway project and push it through the regulatory review.

One of those was Chinastateowned Sinopec Corp.

Enbridge also put up another $100 million of its own money.

In fiscal year 2010-11, West Coast Environmental Law raised $1.17 million, of which $133,000 came from U.S. philanthropic foundations.

More than $200,000 came from individual B.C, donors.



$5 million crane to help launch West Sacramento port's barge shuttle (4 January 2012)
The Port of West Sacramento took delivery Tuesday on a towering investment in its future: a $5 million crane that officials hope will help lift the port from years of economic doldrums.

The 10-story rolling hoist is a gift from the federal government, part of a $30 million Marine Highway Program grant that will allow the West Sacramento and Stockton ports to launch a barge shuttle service for shipping containers filled with all types of goods going to and from the Port of Oakland.

U.S. transportation officials say the project's goal is to reduce truck traffic on Interstate 80, Interstate 5 and Bay Area freeways by shifting more containers from semi-trucks to barges.

West Sacramento port officials, struggling with a million-dollar-plus annual deficit, applauded the federal government's interest in ports.



Researchers in Germany create a virtual sky for office workers (3 January 2012)
Here's a report from the fringes of science: Researchers at the Fraunhofer Institute for Industrial Engineering in Germany have created a luminous ceiling that re-creates the fluctuating lighting conditions that occur naturally out of doors on a cloudy day.

It's not cheap. Fraunhofer says installing a virtual sky would probably cost approximately 1,000 euros ($1,300) per square yard. But in a study, the researchers found that 80 percent of workers preferred working under a dynamic virtual sky. And in a release about the project, Fraunhofer reports it has already had inquiries about the new type of lighting, mostly from companies hoping to use it in conference rooms.

The luminous ceiling is made of 20-inch-by-20-inch tiles, each loaded with a board containing 288 light emitting diodes (LEDs). The lights are covered with a matt white diffuser film so the individual points of light meld together. The researchers used a combination of red, blue, green and white LEDs to create the full light spectrum.

The trick to simulating outdoor light is to simulate the dynamic changes in the light in such a way that is not obvious to the naked eye. The researchers did not want to distract people from their work, but found that gentle fluctuations improved concentration and heightened alertness.



Iowa: Why should we care? (3 January 2012)
There's been a lot of chatter about Iowa's near-irrelevance in the presidential nominating process.

First, Iowans don't have a great track record. They picked Mike Huckabee over John McCain in 2004, Bob Dole over George H.W. Bush in 1988, and George H.W. Bush over Ronald Reagan in 1980.

Second, the state is 91% white, while the nation is only 64% white. (Iowa is less than 4% Hispanic, though Hispanics make up more than 16% of the U.S. population.)

So, who cares about the caucuses?



Bev Harris of Black Box Voting: How to give the Iowa Caucus numbers integrity (2 January 2012)
THE REMEDY FOR THIS IS QUITE SIMPLE; JUST MAKE SURE THEY DO IT THIS YEAR:

(1) Promptly commit local results, in writing, at each caucus location, and posted, allowing any person at the caucus to photograph the result and send it to friends or post it on any Web site.

(2) Also, make sure the state apparatus promptly commits their grand total, and shows their work, which means providing each individual caucus result along with the total.

Step (1) commits the data at a source independent of the state apparatus.
Step (2) allows the public to check that:

[a] The individual caucus results used by the state are the same numbers as those committed in writing and captured by cell phone photo at each caucus location; and

[b] All local caucus results actually do add up to the reported grand total.



Arson Suspect, Mother Linked to Erotic Website; Mother Says Son is Mentally Ill (3 January 2012)
Harry Burkhart, a German national and a resident of Hollywood, was battling the U.S. government over the immigration status of his mother.

In fact, the rash of fires began the day after his mother's arrest.

Dorothee Burkhart in being held in federal custody on a 2007 arrest warrant out of Germany, said Thom Mrozek, a spokesman for the U.S. attorney's office.

According to court papers, she is wanted on 19 counts of fraud stemming from a breast augmentation surgery for which she allegedly falsified verification of a nearly $10,000 down payment to a Frankfurt surgeon.

At a court hearing Tuesday before a U.S. magistrate she requested more time to hire an attorney.

She also repeatedly asked about her son.



Harry Burkhart, L.A. Arson Fires Suspect From Germany, Says 'I Hate America' (3 January 2012)
Strangely, the spree of fires in Hollywood actually started Thursday, when about four blazes broke out and two suspects were arrested. So far, that leg of our four-night fire nightmare, and those suspects, have not been connected to Burkhart's alleged rampage.

And the blazes continued Friday through this morning, resulting in about $2 million damage and no civilian injuries, officials said.

The Los Angeles Times reported today that Burkhart might have been angered over the deportation of a relative, subsequently said to be his mother, only a week ago.

[Update at 10:15 p.m.]: The Los Angeles Times reports that it appears a U.S. State Department source pointed to Burkhart after he unleashed an anti-American tirade in U.S. immigration court recently, apparently in reaction to his mother's reported deportation: A government official recognized him as resembling the man in the Hollywood+Highland surveillance video and alerted local authorities.

A be-on-the-lookout alert for Burkhart's Dodge minivan was issued, and a reserve deputy ID'd by KCAL9/CBS2 news as Shervin Lalezary spotted a suspect early this morning.

The Times reported Burkhart had "travel papers" from Chechnya even though he's a German national.

PAM COMMENTARY: I'm linking to this story because of its good detail, including the differentiation between suspects for the earlier and later arsons. Does this mean that the worst arsonist was just a copycat of the first two?

Look at this interesting quote later in the article... "Lalezary, by the way, was described as a reserve deputy with 3-and-half years under his belt and a fulltime job as ... an attorney."



Factories, builders boost economy at end of year (3 January 2012)
The Institute for Supply Management, a trade group of purchasing managers, said its manufacturing index rose to 53.9 from 52.7 in November. Readings above 50 indicate expansion.

The Commerce Department said spending on construction projects rose 1.2 percent in November. The increase was the largest since a 2.2 percent rise in August.

"The trend for the U.S. economy is most decidedly to the upside," said Dan Greenhaus, an analyst at brokerage firm BTIG LLC in New York.

The Dow Jones industrial average rose by 215 points in midday trading. Broader indexes also climbed. Reports that manufacturing grew in China and India, two of the world's largest economies, also drove markets higher.



Look Up! Dazzling Meteor Shower Expected Wednesday Morning (2 January 2012)
60 to 200 meteors an hour are expected to streak across the North American sky early Wednesday.

NASA says the Quadrantid meteor shower should be perfect for viewing Wednesday around 3 a.m. local time (regardless of the time zone you're in).

But the light show won't last long, NASA says ? only a few hours.



Expert: Wastewater well for oil and gas drillers triggered minor earthquakes in Ohio (2 January 2012)
A northeast Ohio well used to dispose of wastewater from oil and gas drilling almost certainly caused a series of 11 minor quakes in the Youngstown area since last spring, a seismologist investigating the quakes said Monday.

Research is continuing on the now-shuttered injection well at Youngstown and seismic activity, but it might take a year for the wastewater-related rumblings in the earth to dissipate, said John Armbruster of Columbia University's Lamont-Doherty Earth Observatory in Palisades, N.Y.

Brine wastewater dumped in wells comes from drilling operations, including the so-called fracking process to extract gas from underground shale that has been a source of concern among environmental groups and some property owners. Injection wells have also been suspected in quakes in Ashtabula in far northeast Ohio, and in Arkansas, Colorado, and Oklahoma, Armbruster said.

Thousands of gallons of brine were injected daily into the Youngstown well that opened in 2010 until its owner, Northstar Disposal Services LLC, agreed Friday to stop injecting the waste into the earth as a precaution while authorities assessed any potential links to the quakes.

PAM COMMENTARY: They'll admit that SMALLER drilling operations may be linked to quakes, but I rarely see anyone talk about MAJOR drilling operations and earthquakes.



How Mayo drives up the cost of health care (3 January 2012)
If you want to know what is wrong with American health care today, exhibit A might be the two new proton beam treatment facilities the Mayo Clinic has begun building, one in Minnesota, the other in Arizona, at a cost of more than $180 million dollars each.

They are part of a medical arms race for proton beam machines, which could cost taxpayers billions of dollars for a treatment that, in many cases, appears to be no better than cheaper alternatives.

Proton beam therapy is a kind of radiation used to treat cancers. The particles are made of atomic nuclei rather than the usual X-rays, and theoretically can be focused more precisely on cancerous tissue, minimizing the danger to healthy tissue surrounding it.

But the machines are tremendously expensive, requiring a particle accelerator encased in a football-field-size building with concrete walls.

As a result, Medicare will pay around $50,000 for proton beam therapy for a patient with prostate cancer, roughly twice as much as it would if the patient received another type of radiation.

The higher price would be worth it if proton beam therapy cured more people or significantly reduced side effects. But there is no evidence showing that this is true, except for a handful of rare pediatric cancers, like brain and spinal cord cancer.



Federal judge rules FBI didn't need warrant to plant GPS tracking device (3 January 2012)
The FBI did not need to obtain a warrant before secretly planting a GPS tracking device underneath the car of a St. Louis City Treasurer's Office employee accused of stealing public money, a federal judge has ruled.

Fred Robinson was indicated in September on one count of wire fraud and seven counts of federal program theft, according to the Courthouse News Service. While he was under federal investigation, without first obtaining a court order agents planted the tracking device on his car to observe and record his movements and locations. The device was later secretly removed.

The FBI claimed the tracking device proved that Robinson's employment time sheets were false, but his lawyer argued that the evidence should be thrown out because it violated his constitutional rights under the First and Fourth Amendments.

But U.S. Magistrate Judge David Noce held that the warrantless installation and use of a GPS tracker device had already been ruled legal by appellate courts.



UK police testing laser rifle to blind rioters (18 December 2011) [BF]
The SMU 100 was originally developed to combat pirates in Somalia (much like a similar device from BAE Systems), but in the wake of the UK riots this summer the focus for the project has shifted towards controlling rioters. The shoulder-mounted laser emits a flash of light about three meters (9.8 ft) across, which can effectively blind a target up to 500 meters (1,640 ft) away; much farther than tear gas and tasers.

Being blinded by the laser has been compared to looking directly at the sun until being forced to turn away. The design for it comes from former Royal Marine Commando Paul Kerr, who is now the managing director of Photonic Security Systems. Kerr sums up the basic concept behind the laser quite well: "The system would give police an intimidating visual deterrent. If you can't look at something you can't attack it."

Currently a police force is set to run field trials with the SMU 100, though Photonic Security Systems will not disclose the exact location. The trials will determine not only their usefulness in the field but whether the blinding process carries any unknown side effects. If the laser passes the various health checks and is accepted by the Home Secretary, it could become standard equipment for any police force willing to pay the GBP25,000 (approx. US$39,000) price tag.



BP sues Halliburton for Deepwater Horizon oil spill clean-up costs (3 January 2012)
BP has handed the bill for clearing up the disastrous 2010 Deepwater Horizon oil spill to Halliburton, the US contractor it claims botched the cement work on the failed rig.

The oil group has filed a suit in New Orleans seeking "the amount of costs and expenses incurred by BP to clean up and remediate the oil spill, the lost profits from and/or diminution in value of the Macondo prospect, and all other costs and damages incurred by BP related to the Deepwater Horizon incident and resulting oil spill", according to the filing.

BP did not specify the amount of damages it is seeking from Halliburton, which provided cement contracting services on the well in the Gulf of Mexico. But it previously estimated the clean-up will cost $42bn (?27bn). It has spent $14bn in the Gulf coast region cleaning up the spill with another $20bn set aside for economic claims and restoration work.

The oil firm wants Halliburton to pay damages "equal to, or in the alternative proportional to Halliburton's fault," to cover clean-up costs and any government fines BP may face.

A Halliburton spokeswoman said: "Halliburton stands firm that we are indemnified by BP against losses resulting from the Macondo incident."



World's first hybrid shark found off Australia (3 January 2012)
Scientists said on Tuesday that they had discovered the world's first hybrid sharks in Australian waters, a potential sign the predators were adapting to cope with climate change.

The mating of the local Australian black-tip shark with its global counterpart, the common black-tip, was an unprecedented discovery with implications for the entire shark world, said lead researcher Jess Morgan.

"It's very surprising because no one's ever seen shark hybrids before, this is not a common occurrence by any stretch of the imagination," Morgan, from the University of Queensland, told AFP.

"This is evolution in action."

Colin Simpfendorfer, a partner in Morgan's research from James Cook University, said initial studies suggested the hybrid species was relatively robust, with a number of generations discovered across 57 specimens.



Threat of US showdown with Iran sends oil prices soaring (3 January 2012)
WASHINGTON -- The possibility of a confrontation between the United States and Iran appeared to rise today after the Obama administration declared that it would disregard an Iranian warning against moving a U.S. aircraft carrier strike group into the oil-rich Persian Gulf. The potential for a crisis that could disrupt Gulf tanker traffic that carries some 40 percent of the world's seaborne oil sent international petroleum prices soaring more than $4 a barrel, a potential threat to the struggling U.S. and global economies.

The rise in tensions comes as the Iranian economy is beginning to suffer serious impacts from a raft of U.S. and European sanctions imposed on Tehran for rejecting repeated U.N. demands to halt a nuclear program. Iran is widely believed to be secretly developing nuclear weapons, but Tehran denies the charge.

The Iranian currency, the rial, plunged to a record low against the U.S. dollar, reportedly triggering a run on banks by Iranians anxious to protect their savings by buying the American currency before the exchange rate worsened.



Iran warns U.S. carrier not to return to Persian Gulf (3 January 2012)
TEHRAN -- Iran's army chief on Tuesday warned a nuclear-powered U.S. aircraft carrier not to return to the Persian Gulf, as Iran's navy ended 10 days of tense war games in the Persian Gulf.

The U.S. Defense Department promptly rejected the warning.

Gen. Ataollah Salehi, the commander of the Iranian armed forces, lauded Iran's defensive skills and lashed out against the USS John C. Stennis and its battle group. The carrier and its accompanying ships left the strategic Persian Gulf last Thursday, their departure filmed by Iranian drones.

"We warn this ship, which is considered a threat to us, not to come back, and we do not repeat our words twice," Salehi said, according to the Iranian Students' News Agency.



Saudi hackers claim they published Israeli credit card numbers (3 January 2012)
REPORTING FROM JERUSALEM -- Prime Minister Benjamin Netanyahu recently increased the amount of money Israelis could spend on Internet goods purchased abroad and imported without paying customs duties. The reason for expanding Israelis' use of EBay and other Web-shopping options was to encourage competitive prices in Israel and make a dent in the cost of living.

But Israelis won't be in a hurry to cyber shop this week, as thousands woke up Tuesday to find their credit card numbers and personal information published online.

Saudi hackers calling themselves Group-XP claimed they broke into a leading Israeli sports website and redirected users to a page where they could download a file containing the sensitive information.

The hackers claimed they published the personal and credit card information of nearly half a million Israelis. After poring over the lists, credit companies said the number was much lower. According to the Bank of Israel, about 15,000 credit cards were compromised.



U.K. - Tax Crackdown on small firms, a blind eye for big business (3 January 2012)
The tax office faced accusations of double standards last night
over plans to target thousands of small businesses with spot checks
on their paperwork -- despite letting big companies such as Goldman
Sachs off millions of pounds in tax. Officials from HM Revenue and
Customs with powers to fine small businesses intend to inspect up
to 20,000 firms to see if they have adequate proof of expenses and
income dating back years in a new drive set to begin in April.

The move was condemned by Conservative backbenchers and business groups who warned it risked bankrupting some businesses and harming the already depressed economy.

They said it went against a pledge by ministers to cut red tape for companies during the recession and added the arbitrary nature of the unannounced checks amounted to "harassment". "Despite the worsening economy, HMRC is launching this scheme regardless of the consequences," said John Walker, national chairman of the Federation of Small Businesses.

"We have spoken to HMRC and expressed our concerns about this a number of times. But as far as they and ministers are concerned it is a policy aim to make this happen.

"There is a huge difference between the rhetoric of the Government about helping small businesses and what it is doing in reality." Under the plans, up to 20,000 small businesses including restaurants, builders, manufacturers and IT companies will face spot checks on their record keeping.



Why you'll never know if there was a mouse in your soda (3 January 2012)
Mountain Dew will do more than just quench your thirst, according to an expert.

After a man claimed to have found a mouse inside of a Mountain Dew can, Pepsi cited an expert who testified that if a mouse got into a can that it would have been dissolved in the soda's acid.

The Pepsi expert said the body would have transformed into a "'jelly-like' substance," according to a Legal Newsline story.

The testimony was in response to a suit by Ronald Bell who sued Pepsi after drinking a soda he purchased from a vending machine at work. Ball said he tasted something foul and spat out what appeared to be a dead mouse.

PAM COMMENTARY: Even if the soda could actually do that, the acidity of the drink wouldn't break it down immediately. Therefore fresh cans of the drink could potentially contain anything that fell into them on the assembly line before the top of the can was pressed on by machinery and sealed.



Steve Jobs action figure for sale at $100 (3 January 2012)
The 12" figure depicts Steve Jobs, the former chief executive of Apple, who died last year, in his familiar black turtleneck and blue jeans. It will be available from February for around $100 (?64).

Accessories made to scale, including an iPhone 4 and a copy of the first Mac computer, will also be available but will cost extra.

InIcon, which is making the figure, will include a spare pair of glasses and extra hands - for gripping the prop accessories.

This is not the first attempt to market a Steve Jobs action figure. A company called MIC Gadget offered a model of the Apple founder for sale early last year for $89. However, that product was blocked by Apple's lawyers, who said:

"Mr Jobs has not consented to the use of his name and/or image in the Product. Unauthorized use of a person's name and/or likeness constitutes a violation of California Civil Code Section 3344, which prohibits the use of any person's name, photograph or likeness in a product without that person's prior consent."



Judge: Black church rightful owner of KKK store (3 January 2012)
After a lengthy legal battle between a black South Carolina church and members of the Ku Klux Klan, a judge has ruled that the church owns a building where KKK robes and T-shirts are sold.

A circuit judge ruled last month that New Beginnings Baptist Church is the rightful owner of the building that houses the Redneck Shop, which operates a so-called Klan museum and sells Klan robes and T-shirts emblazoned with racial slurs. The judge ordered the shop's proprietor to pay the church's legal bills of more than $3,300.

Since 1996, the Redneck Shop has operated in an old movie theater in Laurens, a city about 70 miles northwest from Columbia that was named after 18th century slave trader Henry Laurens.

Ownership of the building was transferred in 1997 to the Rev. David Kennedy and his church, New Beginnings, by a Klansman fighting with others inside the hate group, according to court records. That man, according to Kennedy, was feuding with store proprietor John Howard over a woman and "developed a spiritual relationship" with Kennedy's church, the judge wrote.

But a clause in the deed entitles Howard, formerly KKK grand dragon for the Carolinas, to operate his business in the building until he dies.



"Pity the Billionaire": Thomas Frank on the "Unlikely Comeback of the Right" Ahead of Iowa Caucus (3 January 2012) [DN]
AMY GOODMAN: And the significance, though, then, as we roll forward from 2010 to 2012, of the Occupy movement, of the uprising in Wisconsin that John Nichols reported from?

THOMAS FRANK: Oh, yes, I was there. I saw--I reported on that, as well. It was--that was a very inspiring moment for me. You know, in my lifetime, I've never seen 100,000 people, you know, protesting something--what was essentially an abstraction, you know, that the governor of Wisconsin wanted to take away collective bargaining rights. It was really--it was an impressive--an impressive thing, an amazing show of solidarity. And if that kind of a momentum continues, you know, hopefully, you could see a very--you could see a changed political landscape in the next few years.

Now, there is something--there is something similar between the Tea Party movement and the Occupy movement and between the protests in Wisconsin and the Tea Party movement, although people on the right don't want to admit it, and people on the left don't like to admit it either. But these are all populist movements, OK? These are movements that are disgusted with elitism in one form or another. And the problem is that--with the Democrats, is that they--the official sort of Washington, D.C., you know, White House Democrats, the people who are inside the consensus, as they like to say, don't really understand that. They haven't grasped that, you know, the picture of American politics has changed. It's not about the center versus the extreme. It's not about left versus right. It really is about common interest against--as opposed to, say, special interest.

AMY GOODMAN: I want to bring John back into this conversation, John Nichols in Des Moines. While we're talking about the Iowa caucus, let's go back to Wisconsin for a minute. What's happening with the recall of Governor Walker?

JOHN NICHOLS: Well, I'm glad to be on with my friend Tom, who actually drove around Wisconsin with me during the February and March protests of last year. And that energy has continued in Wisconsin. There is an effort to recall Governor Scott Walker. It is, as Tom suggests, a populist movement, using an old tool of the progressives and the Populists from a century ago--the recall--forcing a new election. And the recall movement announced weeks ago that it had gathered over 500,000 signatures. So it's well on its way. It's going to certainly achieve the number of signatures needed to recall the Governor.



Animal Studies Cross Campus to Lecture Hall (3 January 2012)
This spring, freshmen at Harvard can take "Human, Animals and Cyborgs." Last year Dartmouth offered "Animals and Women in Western Literature: Nags, Bitches and Shrews." New York University offers "Animals, People and Those in Between."

The courses are part of the growing, but still undefined, field of animal studies. So far, according to Marc Bekoff, an emeritus professor of ecology and evolutionary biology at the University of Colorado, the field includes "anything that has to do with the way humans and animals interact." Art, literature, sociology, anthropology, film, theater, philosophy, religion -- there are animals in all of them.

The field builds partly on a long history of scientific research that has blurred the once-sharp distinction between humans and other animals. Other species have been shown to have aspects of language, tool use, even the roots of morality. It also grows out of a field called cultural studies, in which the academy has turned its attention over the years to ignored and marginalized humans.

Some scholars now ask: Why stop there? Why honor the uncertain boundary that separates one species from all others? Is it time for a Shakespearean stage direction: Exit the humanities, pursued by a bear? Not quite yet, although some scholars have suggested it is time to move on to the post-humanities.



More employers in Brazil accused of slave-like conditions (3 January 2012)
Nearly 300 employers in South America's biggest country submit workers to slave-like conditions, Brazil's Labor Ministry said Tuesday.

The ministry said in a statement that its "dirty list" increased by 52 and now has a total of 294 employers, from big to small.

Until they stop the practice, the companies won't be able to obtain credit from government and private banks.

Their products also will be boycotted by companies that have signed the National Slave Labor Eradication Pact, which according to local media represents 25% of Brazil's Gross Domestic Product.



Constitutional attorney: Guantanamo 'nearly impossible to close' thanks to NDAA (3 January 2012)
The U.S. military prison at Guantanamo Bay, Cuba will not be closing any time soon thanks to President Barack Obama's approval of the National Defense Authorization Act (NDAA), a constitutional attorney who's represented terrorism suspects told Raw Story this week in an exclusive interview.

Even though President Barack Obama made closing Guantanamo one of his core campaign promises in the lead-up to the presidential election in 2008, that promise now appears to be "nearly impossible" to fulfill thanks to provisions in the new laws, Baher Azmy, legal director of the Center for Constitutional Rights, explained.

As an attorney, Azmy represented Murat Kurnaz, a German who was detained by Pakistani authorities and sold to the U.S. for a bounty. Kurnaz, who even the Federal Bureau of Investigation (FBI) thought was innocent, ended up in Guantanamo at age 19 as a suspected terrorist, and he stayed there for five years without ever facing a criminal charge. Azmy also wrote briefings for the Supreme Court in Boumediene v. Bush, a case which challenged the right of the U.S. military to exclusively detain terrorism suspects.

"It has no real geographical limitation, it has no temporal limitation," he said, summarizing key provisions in the NDAA. "It basically puts into law, into permanent law, the ability to indefinitely detain, outside of a constitutional justice system, individuals the president picks up anywhere in the world that the president thinks might have some connection to terrorism. The United States Congress, with the support of the president, has now put into law the possibility of indefinite detention, where the entire world, including the United States, is a battlefield."

But more than just giving the presidency more power to imprison terror suspects, the NDAA also strikes at Obama's promise to close Guantanamo by limiting the executive's authority to transfer prisoners.



US officials alerted LA authorities in arson case (3 January 2012)
A State Department official says a German man was identified as a suspect in the Los Angeles arson spree because his mother was the subject of a provisional arrest request by Germany.

Speaking on condition of anonymity because the investigations are ongoing, the official told The Associated Press Tuesday that authorities learned about Harry Burkhart while working on the mother's case and recognized him in security video of the arson suspect.

"When they saw the security footage, they recognized him and they contacted the arson task force," the official said.

The official said the footage was seen on Sunday and Los Angeles authorities were alerted immediately. Burkhart was picked up on Monday, the official said.

PAM COMMENTARY: I called L.A.P.D. today (3 January 2012) to clear up the three different names circulating for these crimes.

My thanks to Officer Bruce Borihanh, who told me that Harry Burkhart is the only person in custody for the more recent string of arsons that made headlines around the new year's day timeframe. Samuel Arrington and Alejandro Pineta are in custody for the arsons that happened around the 28th of December timeframe.



Two suspects charged over LA arson spree (2 January 2012)
LOS ANGELES -- Two men have been charged over a spree of more than 50 arson attacks which kept Hollywood on edge over the New Year holiday, Los Angeles police said Monday, after a fourth night of fires.

A new suspect, named as 55-year-old Alejandro Pineta, was arrested in the early hours, following the detention of a 22-year-old, identified as Samuel Arrington, shortly after the attacks started last week.

The two men were both charged with arson and held in custody, Pineta in lieu of $50,000 bail and Arrington in lieu of $75,000, said Los Angeles Police Department (LAPD) commander Michael Moriarty.

In all the 53 deliberately-set fires in Hollywood and surrounding parts of Los Angeles caused more than $2 million in damage, added an LA Fire Department spokesman, Jaime Moore.

LAPD chief Charlie Beck, speaking before Pineta was named as a second person charged, said: "I feel very good that we've got the right guy .. The suspect had the right stuff in his van, and we are very confident we found our man."



Obama signs defense bill, pledges to maintain legal rights of U.S. citizens (31 December 2011)
HONOLULU -- President Obama expressed misgivings about several provisions of a sweeping defense bill he signed into law on Saturday, pledging that his administration will use broad discretion in interpreting the measure's legal requirements to ensure that U.S. citizens suspected of terrorism are not detained indefinitely by the military.

The $662 billion National Defense Authorization Act provides funding for 2012 at $27 billion less than Obama's request and $43 billion less than Congress authorized in 2011.

The bill also contains several detainee provisions that civil liberties groups and human rights advocates have strongly opposed, arguing that they would allow the military greater authority to detain and interrogate U.S. citizens and non-citizens and deny them legal rights protected by the Constitution.

Obama initially had threatened to veto the legislation. In a signing statement released by the White House on Saturday, Obama said he still does not agree with everything contained in the legislation. But with military funding due to expire Monday, Obama said he signed the bill after Congress made last-minute revisions at the request of the White House before approving it two weeks ago.



'Occupy' Protesters Hit the Rose Parade with Human Float (2 January 2012)
The main attractions were a giant 250-foot recreation of the U.S. Constitution and a 70-foot "Occupy Octopus."

The so-called "Octupy Rose Parade" float was made entirely of recycled plastic bags and powered by 36 humans, with tens of people carrying the arms and a smaller group of people holding up the central body.

Several trucks filled with L.A. County sheriff's deputies followed behind the protesters, who kept their promise of nonviolence.

"We're calling it 'The People's Parade' to contrast against the corporate parade that the Rose Parade has become," an organizer said.

PAM COMMENTARY: Nice picture and video of the float in this one. I'm always impressed by the "Occupy" crowd -- they plan well and work hard. That's the thing about American workers. Now that they're unemployed, this is their job, and they're very good at what they do.



The Worst Cookbooks, according to one advocacy group (2 January 2012)
Southern chef Paula Deen makes no apologies for her butter-filled unhealthy recipes.

So it's no surprise that her cookbook tops the list of worst of the year in terms of health in a report by the Physicians Committee For Responsible Medicine.

The group, that promotes healthy foods and eating, said Deen's and other unhealthy cookbooks encourage Americans to fill up on high-fat, meat-heavy meals.

Jamie Oliver, the chef known for his aggressive campaign to make school lunches healthier, is also listed as one of the worst offenders.

PAM COMMENTARY: They must be kidding -- almost all cookbooks are incredibly unhealthy, and the same with most cooking shows. I've seen quite a few vegetarian cookbooks that include a lot of sugar and dairy, too. My cookbook is one of the few on the planet that's actually worth using.



US labor force "participation rate" is "already at depression levels of 64%" --2012 could be the year Germany lets the euro die (2 January 2012)
There will be no Chinese credit explosion this time, no real help from post-bubble India or over-stretched Brazil.

It will be a global downturn on all fronts, aborting what remains of recovery even before industrial output in the OECD bloc has regained its pre-Lehman peak.

The second wave will hit with youth unemployment already at 45pc in Greece and 49pc in Spain; and with the US labour participation rate already at depression levels of 64pc.

We will hear more about Italy's Red Brigades, Greece's Sect of Revolutionaries, and America's militia groups, and how democracies respond. Proto-fascism in Hungary is our warning.

China's surgical soft-landing will slip control, like Fed tightening in 1929 and 2007, or Japan's squeeze in 1990. Once construction has run amok, bears will have their way.

PAM COMMENTARY: It takes a British paper to be so honest -- the US labor force "participation rate" is "already at depression levels of 64%."



Arson Suspect Arrested in Connection with 53 Fires (2 January 2012)
The suspect is expected to be booked on arson charges sometime Monday afternoon. His identity has not been released.

Law enforcement sources told the Los Angeles Times that detectives found materials that could have been used to set fires inside the van.

The van had Canadian plates, but detectives think the man might originally be from Germany, the Times reported.

Officials speaking on condition of anonymity told the Times that the man appears to have been battling the U.S. government over the immigration status of a relative. It wasn't clear if that played any role in the case.

The man is believed to be the same person seen in a surveillance video released by police Sunday, but police have not given any confirmation.



Rose Parade 2012: Occupy activists form 'peacekeeping' team (2 January 2012)
Julio Toruno, 57, of Altadena spent hours spray-painting the peacekeeping group's fluorescent yellow vests, which says "99" on the front and back to represent the 99% of Americans who are not among the nation's wealthiest, according to protesters.

"If we can get small situations handled within our own group, we'll avoid the need for police to come in," said activist Roger Bruce of San Clemente, who will be in the peacekeeping group.

The group will use human microphones, in which a person yells and others echo, to draw attention to any troublemakers, he said.

"We think we can handle it with sweetness," Bruce added.



India's drug trials fuel consent controversy (2 January 2012)
KHANDWA, India -- Two months after he lost his wife to Alzheimer's disease, 80-year-old Sharad Geete made a shocking discovery. The free drugs his wife, Sheela, had been receiving for two years before she died were part of a clinical trial.

"The doctor told us that the medicines will be given free and that they were going to be launched soon by a foreign company. Not once did he say it was an experiment or a trial. If I knew, would I have taken the risk?" asked Geete, sitting in his home in Khandwa, a small town in the central Indian state of Madhya Pradesh.

Since India eased guidelines for conducting drug trials in 2005, the number of Indians participating has shot up to 150,000 from close to zero, as international drug companies take advantage of lower costs here. But questions about the consent process have fueled fears that many Indians are entering the trials without knowing the risks.

A Madhya Pradesh state government probe found that six doctors had violated ethical standards in gaining patients' consent for participation in drug trials and did not compensate those who suffered adverse side effects in 76 drug trials on 3,300 patients since 2006, according to results released last June.



Fuel additive used in French breast implants (2 January 2012)
French breast implant manufacturer PIP used an untested fuel additive in its now-banned implants that have triggered a worldwide scare, French radio station RTL reported Monday.

RTL said it obtained an exact breakdown of the materials used in the faulty implants, including Baysilone, Silopren and Rhodorsil, all of which are industrial products never tested or approved for clinical use.

The products, used in the oil or rubber industries, allegedly caused the silicone gel implants to have a high rupture rate.

French authorities including health safety agency AFSSAPS already knew that the implants contained industrial rather than medical quality silicone, but this is the first time the use of petrol industry additives has been reported.



New U.K. Iraq War inquiry set to open (2 January 2012)
The Iraq War will continue to cast a shadow over Britain in 2012, with one major public inquiry into the conflict reporting its findings and another due to begin.

Campaigning lawyers are also seeking a further two inquiries with wide-ranging remits to investigate allegations that UK forces abused and unlawfully killed Iraqi civilians while they controlled parts of southern Iraq.

British troops ended combat operations in Iraq in April 2009 after a war that lasted over six years, claimed the lives of 179 UK personnel and cost more than ?9 billion.

The overarching Iraq Inquiry, chaired by retired senior civil servant Sir John Chilcot, has delayed publication of its final report into how Britain came to join the 2003 US-led invasion that toppled Saddam Hussein and the conduct of the conflict.



Columbia University to offer 'Occupy Wall Street' course (2 January 2012)
Add becoming an Ivy League college course to the list of accomplishments for the "Occupy Wall Street" protests.

According to The New York Post, Columbia University's anthropology department will offer a full credit course about the national and global demonstrations next semester, titled "Occupy the Field: Global Finance, Inequality, Social Movement."

The course will be taught by Dr. Hannah Appel, who said that she has been heavily involved in the movement, including camping out at Zuccotti Park. Appel expressed her support for the "Occupy" protests on her blog.

"It is important to push back against the rhetoric of 'disorganization' or 'a movement without a message' coming from left, right and center," she wrote.

Appel told the Post that she would be as impartial as possible despite her close ties to the protests.



Thousands of political protesters shadow 123rd annual Tournament of Roses (2 January 2012)
PASADENA, Calif. - The 2012 Tournament of Roses parade went off without a hitch Monday morning in Pasadena, then thousands of protesters followed in its wake carrying a 250-foot-long banner representing the U.S. Constitution and a 70-foot-long octopus representing corporate greed.

The chanting marchers intended to walk the entire parade route. Behind them were three truckloads of Los Angeles County sheriff's deputies in riot gear, though no problems had been reported.

The 123rd Rose Parade, which was held on Monday because the New Year's Day holiday fell on a Sunday, attracted hundreds of thousands of spectators and a worldwide audience.

This year, the floral-decked floats and gleaming marching bands were shadowed -- literally -- by anger at the nation's political and financial woes from several hundred anti-Wall Street protesters who gathered at a nearby park, then took to the street after the parade, where groups who want to make political statements regularly tag along.



L.A. arson probe: Rookie reserve deputy spotted 'person of interest' (2 January 2012)
The "person of interest" detained for questioning in a string of Los Angeles arsons was spotted and detained by a Los Angeles County Sheriff's Department reserve officer who was new to the job, officials said.

The reserve deputy saw the man's minivan driving in the West Hollywood area near Sunset Boulevard and Fairfax Avenue on early Monday morning, said LAPD Cmdr. Andrew Smith, and the description of the vehicle matched one put out by detectives working the arson fires.

"It was very good piece of police work," Smith said. "He spotted the vehicle and allowed us to take him into custody."



L.A. arson probe: Police examine immigration link to case (2 January 2012)
The "person of interest" detained for questioning in a string of arson fires is a native of Germany who may have been in dispute with federal immigration officials, sources said.

The man appears to have been battling the U.S. government over the immigration status of a relative, but the officials said they don't know if this played any role in the case. The Los Angeles Police Department is in communication with federal immigration officials concerning the dispute, the law enforcement sources said.

LAPD detectives found materials that could have been used to set fires inside the man's minivan, the sources said.

Little is known about the man. Sources said the minivan had Canadian license plates but that detectives say the man is from Germany.



Could swimming in an indoor chlorinated pool cause hormone problems in boys? (2 January 2012)
According to a recent study swimming in an indoor public pool for as little as 30 minutes every two weeks may result in altered hormone levels in boys.

The effects are most pronounced if the exposure occurs before the age of 7. Boys are particularly sensitive because the skin of the scrotum is susceptible to absorbing chlorination by-products such as those formed when urine or other organic material is found. The lowered hormone levels may contribute to reproductive problems such as reduced sperm, according to an article published by Environmental Health Perspectives, a peer-reviewed journal published by the National Institute of Environmental Health Sciences.

From the story:

"The study population consisted of 199 primarily white boys aged 14-18 years who swam regularly in indoor and/or outdoor chlorinated pools, and 162 similar boys who swam most frequently in an indoor pool disinfected with copper--silver ionization (but also swam at times in indoor or outdoor chlorinated pools). The authors compared serum levels of several testicular hormone biomarkers between the two groups: inhibin B, total and free testosterone, sex hormone--binding globulin, luteinizing hormone, follicle-stimulating hormone, and dehydroepiandrosterone sulphate.

"The boys who swam the most in indoor chlorinated pools had concentrations of inhibin B and total testosterone about 20% lower than those of boys who swam in the pool disinfected with copper--silver ionization, and the former were about 3 times more likely than the latter to have abnormally low concentrations of these hormones. The effects were more pronounced for exposure before age 7 than before age 10 (after which no significant changes were seen), and adverse effects were associated with swimming as little as 30 minutes every 2 weeks..."



Squirrel monkey Banana Sam back at SF Zoo (2 January 2012)
Banana-Sam was resting comfortably behind the scenes at the San Francisco Zoo on Sunday, with staffers keeping close tabs on the squirrel monkey after his weekend kidnapping ordeal.

The 17-year-old primate spent New Year's Day recuperating out of the public eye after a nearly 40-hour adventure that began with his abduction late Thursday or early Friday.

The 2-pound creature was shaking, hungry and cold when police returned him to the zoo Saturday evening, but he was relatively clean and with no obvious trauma, said Danny Latham, a zoo spokesman.

"We have no idea the conditions in which he was kept," he said.



Arctic mystery: What killed the ozone, and will it strike again? (2 January 2012)
"If we were to have ozone holes on a regular basis, that would imply that we don't understand what is going on," says Drummond, one of Canada's leading atmospheric scientists. "And when you don't understand, then you start worrying."

The 2011 hole formed in February and March, and eventually grew to two million square kilometres -- about twice the size of Ontario. It swung across northern Canada, northern Europe, then dipped down to Central Russia to Northern Asia, prompting scientists to issue warnings about excess ultraviolet radiation.

The stratospheric ozone layer, 15 to 35 kilometres above the ground, protects the planet from the sun's harmful ultraviolet rays, which can cause skin cancer and damage crops.

Canadian researchers had front-row seats as the hole formed. They were working at a science outpost, the Polar Environment Atmospheric Research Laboratory on Ellesmere Island, 1,500 kilometres above the Arctic Circle and about as far north as you can get and still be on land.



Massive hole in Arctic's ozone layer discovered (FLASHBACK) (3 October 2011)
A massive Arctic ozone hole opened up over the Northern Hemisphere for the first time this year, an international research team reported Sunday.

The hole covered two million square kilometres - about twice the size of Ontario - and allowed high levels of harmful ultraviolet radiation to hit large swaths of northern Canada, Europe and Russia this spring, the 29 scientists say. The discovery of the "unprecedented" hole comes as the Canadian government is moving to cut its ozone monitoring network.

Environment Canada scientist David Tarasick, whose team played a key role in the report published Sunday in the journal Nature, is not being allowed to discuss the discovery with the media. Environment Canada told Postmedia News that an interview with Tarasick "cannot be granted." Tarasick is one of several Environment Canada ozone scientists who have received letters warning of possible "discontinuance of job function" as part of the downsizing underway in the department.

In Sunday's report Tarasick and his colleagues say the "chemical ozone destruction over the Arctic in early 2011 was - for the first time in the observation record - comparable to that in the Antarctic ozone hole."



Study: Wolves' return brings rebound of aspen, cottonwood in Yellowstone Park (2 January 2012)
BILLINGS - Scientists say in a new study that the return of gray wolves has dramatically altered the landscape in portions of Yellowstone National Park, by curbing foraging elk herds that prevented new aspen, willow and cottonwood trees from taking root.

Study author William Ripple from Oregon State University said tree stands are expanding in areas where for decades dense elk populations prevented new growth.

Wolves were reintroduced to Yellowstone in 1995 and 1996 after being killed off early last century. About 100 now roam the park and elk numbers have dropped sharply.

As fewer elk allows the trees to rebound, Ripple says they are providing new habitat for songbirds and more food for beavers.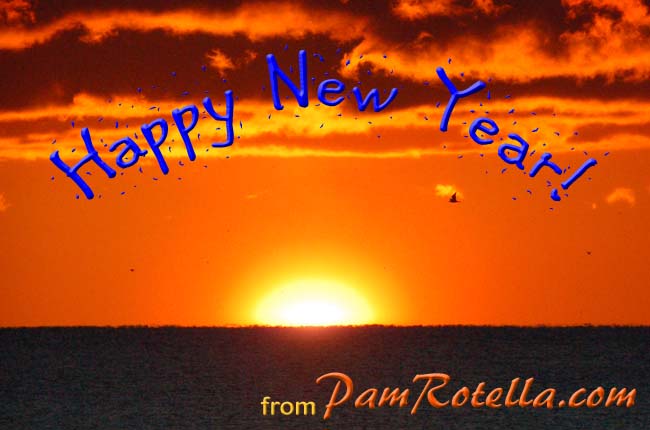 Rash of arson fires continues in Los Angeles, spreads across wider area (1 January 2012)
A rash of arson fires in the dark of night set Los Angeles on edge over New Year's Eve, and authorities deployed hundreds of extra firefighters, patrol cars, undercover officers and helicopters to stop the attacks.

On Saturday night, firefighters rushed to multiple fires, quickly extinguishing a vehicle fire in a Hollywood carport and responding to another in the massive parking structure at Hollywood Boulevard and Highland Avenue. Those blazes followed at least 38 other suspicious fires between Thursday night and Saturday morning, making it the worst wave of arson since the 1992 riots.

"Whoever is doing this is really messing with people's lives," said Los Angeles Fire Capt. Jamie Moore.

Most of the blazes were started on automobiles, but some spread to homes and apartments. The attacks ranged from the Westside to Hollywood and from the San Fernando Valley south to Lennox. By Saturday night, the Los Angeles police and fire departments were leading a multi-agency campaign across the county.



Fire consumes Westclox former clock factory in Peru, IL (1 January 2012)
PERU -- A large fire broke out at a massive former Peru clock factory as revelers were ringing in the new year, drawing firefighters from surrounding northern Illinois communities to help out and leading to the mandatory evacuation of residents from nearby homes early Sunday.

The fire at the former Westclox clock complex, a city landmark that covers a two-by-four-block stretch of downtown Peru and encompasses several buildings, including some converted into working shops and businesses, began around the time people began counting down the seconds to 2012, Gary Eccles, an engineer with the city's fire department, told The Associated Press.

A reporter for the News Tribune, Jeff Dankert, said on Twitter that the Peru police chief said this morning the fire was an arson, with two teenage boys, ages 15 and 17, involved.

WLPO radio said on its Facebook page that the two teens, both in custody, face aggravated arson charges. The radio station also said that the fire will be allowed to burn itself out because firefighters can't get at it.



Does Apple service stolen phones? (1 January 2012)
Scott Barkley was enjoying a drink with friends at his local pub the Thursday before Christmas when thieves made off with the coat on the back of his chair.

Minutes later, Barkley found the coat ditched in a nearby alley, minus his wallet, keys and iPhone 4G. He cancelled his credit cards, suspended his Bell phone service and changed the locks on his home and car. He filled out a police report.

He figured his phone was gone for good.

What happened instead turned out to be a case of instant karma, when Apple refused to help Barkley and ended up giving away a phone to the man who may have stolen Barkley's, or bought it from the person who did.



New green stickers to allow partial-zero emission vehicles in California's carpool lanes (1 January 2012)
"The vehicles that will qualify are not likely to be seen for a few more months," said John Swanton of the California Air Resources Board. "It is not going to be a mad rush."

State officials said that's by design. They aren't looking for the kind of land rush that came with the state's popular and somewhat controversial yellow decal program, which came to a close last June.

That ticket program, which helped boost sales of the early Toyota Prius and Honda Civic gas-electric hybrid cars, dumped 85,000 single-occupant cars into the state's high-occupancy lanes, eliciting complaints from carpoolers and federal officials.

State officials are limiting the number of green stickers to 40,000. Department of Motor Vehicles officials said they have the stickers ready to go and plan to administer the program like the old yellow decal program.

To qualify for a decal, a vehicle must meet state standards as an Enhanced Advanced Technology Partial Zero Emission Vehicle (AT PZEV). Those standards require manufacturers to offer 150,000-mile warranties on the emissions and energy storage systems. More requirement information is listed on the ARB website.



Should Chicago River remain reversed? Asian carp invasion weighed against value of waterway shipments (1 January 2012)
Experts with varying positions on the Asian carp debate said that the study's findings suggested that revival of the waterways depends on new investment and an updated vision for their commercial role in the future.

The Army Corps study said that in 2008 cargo shipments -- which it describes as "flat or declining" since 1994 -- were about 26 percent coal, 18 percent aggregates like sand and crushed rock, 17 percent material related to the iron and steel industries and the rest other commodites like fuel, chemicals and minerals.

Those commodities are affected by uncertain economic and manufacturing trends. If the city's two coal plants shut down or convert to another fuel source because of environmental regulations, for example, coal shipments could plummet. The coal-fired State Line power station in northwest Indiana is scheduled to close by 2014.

Between 1994 and 2009 iron and steel shipments on the waterways declined an average of 6.6 percent annually, the study said, as the industries shrank.

Some experts hope that renewed manufacturing in the region could mean more waterway traffic, but others say that factories producing specialized items like wind-turbine blades are more likely to ship components and finished products by train and truck. They noted that barges are better suited for bulk raw materials like coal, road salt and sand.

Some planners and environmental groups argue that a new intermodal facility on Chicago's South Side -- where barge cargo would be loaded onto trucks or trains for delivery to industries in Indiana -- would allow the waterways to be disconnected from Lake Michigan.



Unpopular Governor Walker's "budget repair bill" takes effect: Wisconsin state workers, families pay more for medical care (1 January 2012)
The changes are part of a 5 percent reduction in the state health insurance system required under Act 10, the so-called budget repair bill that set off weeks of mass demonstrations at the Capitol before it was passed by the Republican majority in the Legislature and signed by Gov. Scott Walker.

The law stripped most public sector workers of collective bargaining rights, and since August reduced their take-home pay to cover more of the costs of premiums for pension and health insurance.

The pension change reduced paychecks by 5.8 percent, while health plan participants pay 12 percent of their premiums. Monthly health premiums that are deducted from paychecks increased to $208 from $89 for the most popular family coverage, according to the Legislative Fiscal Bureau. The premium decreases slightly in 2012 to $201 because of changes in costs, said Bill Kox, state director of health benefits and insurance plans.

The new 10 percent coinsurance payments for treatment of illness and injury helped cut about $60 million from the cost of the benefits plans, Kox said.



Georgia budget cuts threaten death row cases (1 January 2012)
Some inmates on Georgia's death row may soon find themselves without lawyers to represent them, potentially halting their appeals and delaying their executions.

Oddly enough, the steep decline in the real estate market and historically low interest rates are the primary causes.

This legislative session, the Georgia Appellate Practice and Educational Resource Center will ask for a boost in its funding to keep it from having to lay off lawyers and investigators. The 12-person nonprofit, with spartan offices in the basement of an Inman Park pizza restaurant, represents or assists with the representation of most of the roughly 90 inmates on Georgia's death row.

"If the resource center loses more employees, it will have to take fewer cases, and there will be some inmates who are unrepresented," said Atlanta lawyer Rob Remar, chairman of the center's board. "The likely outcome is that the system will grind to a halt for those people who don't have lawyers."



New year celebrations around the world - in pictures (from The Guardian) (1 January 2012)


New Year's Eve around the world (photo gallery from The Telegraph) (1 January 2012)


New Year's Eve around the world (photo gallery from The New Zealand Herald) (1 January 2012)


Readers' NYE photos (from The Telegraph - Australia) (1 January 2012)


Time-lapse NYE Sydney fireworks (from The Telegraph - Australia) (1 January 2012)
PAM COMMENTARY: This is a distant perspective, and seems like the low resolution pics that you get from a surveillance camera. Also, they put it to music, which starts playing as soon as the presentation is loaded.



EXPERIENCE the Sydney NYE fireworks as you've never experienced them before in our 360 degree interactive video. (1 January 2012)
Instead of just watching the footage, the 360-degree viewer allows you to use your mouse to scroll up, down, left and right to catch all 11,000 shells and 25,000 shooting comets fired from more than 15 locations across the harbour

The camera was set up last night near the Opera House, giving viewers access to one of the most sought after vantage points on the harbour.

The $25,000 device is made up of six video recorders which capture about three gigabytes of data a minute and use sophisticated software to seamlessly stitch the images together in real time.

Immersiview director Adrian Raneri said it was the first time 360-degree video technology had been used to capture a fireworks display of this magnitude.



Exclusive: Silicone implant risk 'eight times greater' (1 January 2012)
One in 12 of the 40,000 British women who have received faulty breast implants containing industrial silicone is at risk of developing serious medical complications, The Independent on Sunday has learned.

Andrew Lansley, the Health Secretary, ordered an urgent review yesterday into the quality of data about the proportion of women who have had problems with the French-made Poly Implants Proth?s (PIP) implants at the centre of the scandal.

The IoS can exclusively reveal the investigation was triggered by a leading cosmetic surgery firm, which privately warned ministers that the proportion of women at risk is as high as 8 per cent, rather than the 1 per cent previously claimed in the UK.

The company is responsible for about 4,000 of the UK's PIP implants, but if an 8 per cent rupture rate proves accurate and is widely replicated, it could mean a total of 3,200 women are affected. In France, where authorities shut down PIP last year, the risk of rupture is said to be about 5 per cent, and women have been advised to have the implants removed -- a move backed by British surgeons but not, so far, by ministers.



Dead blackbirds fall again in Arkansas town (1 January 2012)
BEEBE, Ark. -- Blackbirds have fallen dead from the sky in a central Arkansas town for the second New Year's Eve in a row.

KATV showed a radar image that it said showed a large mass over Beebe a few hours before midnight Saturday. The Little Rock television station reported that hundreds of birds had died.

Beebe animal control worker Hearst Taylor told KATV the reason for the bird deaths isn't yet known.

Last year, fireworks were blamed for the deaths of thousands of birds. It wasn't immediately clear if year-end celebrations are again to blame.



Chinatown bus line operated after shutdown order (1 January 2012)
A discount bus line with ties to Hampton Roads was still on the road Friday after federal authorities had ordered it to shut down immediately.

The New York Post reported that Double Happyness Travel buses were running as usual from their stops in Manhattan, days after the Federal Motor Carrier Safety Administration ordered the company to cease operations.

The company had racked up more than 220 federal rules violations in the past two years, including dozens involving fatigued driving and substandard vehicle maintenance, according to federal safety records.

A worker at a ticket counter in New York's Chinatown initially told the Post that the company intended to keep going while it fought the government agency in court.



World pays Ecuador not to extract oil from rainforest (31 December 2011)
An alliance of European local authorities, national governments, US film stars, Japanese shops, soft drink companies and Russian foundations have stepped in to prevent oil companies exploiting 900m barrels of crude oil from one of the world's most biologically rich tracts of land.

According to the UN, the "crowdfunding" initiative had last night raised $116m (?75m), enough to temporarily halt the exploitation of the 722 square miles of "core" Amazonian rainforest known as Yasun?ational park in Ecuador.

The park, which is home to two tribes of uncontacted Indians, is thought to have more mammal, bird, amphibian and plant species than any other spot on earth. Development of the oilfield, which was planned to take place immediately if the money had not been raised, would have inevitably led to ecological devastation and the eventual release of over 400m tonnes of CO2.

Ecuador agreed to halt plans to mine the oilfield if it could raise 50% of the $7.6bn revenue being lost by not mining the oil. While the world's leading conservation groups pledged nothing, regional governments in France and Belgium offered millions of dollars -- with $2m alone from the Belgian region of Wallonia. A New York investment banker donated her annual salary and Bo Derek, Leonardo DiCaprio, Edward Norton and Al Gore all contributed.

The idea of asking people to pay for something not to take place was widely dismissed by national treasuries as holding the world to ransom. The German development minister, Dirk Niebel, said that the principle of paying for the oil not to be exploited "would be setting a precedent with unforeseeable referrals". However, Germany has now contributed $48m in "technical assistance". The former Italian prime minister Silvio Berlusconi was widely criticised after he wrote off $51m of Ecuador's $10bn external debt as Italy's contribution.



Open Up and Say "Ahh" (31 December 2011) [WRH]
A recent Freedom of Information Act request has revealed that the FBI wants what it calls "food activists" prosecuted as terrorists, perhaps because nothing could more terrifying than exposing where our so-called food comes from and how it is manufactured.

Most Americans don't really care where their food comes from or how it is made. All that matters is that it's cheap and tastes good. Unfortunately for the food industry, not everyone is that stupid anymore. There is a growing desire to eat food that is healthy and produced in a cruel-free, sustainable way, stemming in part from the efforts of the food activists who have revealed the brutal, unnatural way our food is manufactured.

Thus, the FBI wants them classified as terrorists.

In the the brave new world of 21st century America, terrorism has evolved to mean anything that threatens the status quo or challenges the standings or profits of the corporate entities that have reduced our government agencies to the status of a pawns.



Richest and 'poorest' members of Congress (31 December 2011)
PAM COMMENTARY: Watch out -- this slideshow has a video commercial with sound that starts playing without the viewer taking any action.

It is somewhat interesting. Issa tops the list.



Spill makes waves amid Brazil oil boom (31 December 2011)
When oil leaking from a faulty well bubbled to the surface of the Atlantic Ocean off the coast of Brazil recently, it caused a stir throughout the country.

There were obvious environmental concerns. And Chevron, the U.S. company operating the well, faced accusations of misleading the government even after immediately accepting responsibility for the spill.

But perhaps the biggest reason for the flurry of activity was that for Brazil, the largest country in Latin America, smoothly functioning wells are essential to its plans for deep-water oil extraction in the coming years. The country is counting on vastly expanding its oil production to boost the momentum it has enjoyed while other nations have struggled through the worldwide economic crisis.

Brazil's economy already has powered forward, even as the U.S. and Europe faltered, buoyed by exports of commodities such as iron ore and soybeans to Asia. That, combined with moderate social programs and a consumer spending boom, has lifted tens of millions of Brazilians out of poverty in recent years.

Now the state-run oil company, Petrobras, is beginning to embark on one of the world's most difficult deep-water oil extraction projects. Analysts say that Brazil, the world's 13th largest oil producer, could push into the top 5 by 2020.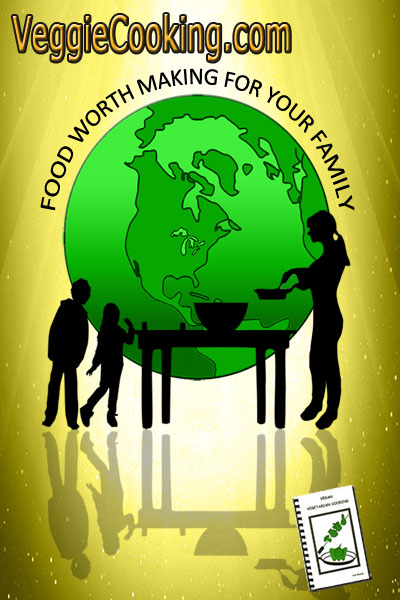 Back to Pam's NEWS ARCHIVES


Back to Pam's vegan vegetarian FUN page

Pam's vegan vegetarian cookbook, with vegan vegetarian recipes


Sources (if found on major news boards):
[AJ] - InfoWars.com, PrisonPlanet.com, or other Alex Jones-affiliated sites
[BF] - BuzzFlash.com
[DN] - DemocracyNow.org
[R] - Rense.com
[WRH] - WhatReallyHappened.com

---------------------------