Pam Rotella's Vegetarian FUN page -- News on health, nutrition, the environment, politics, and more!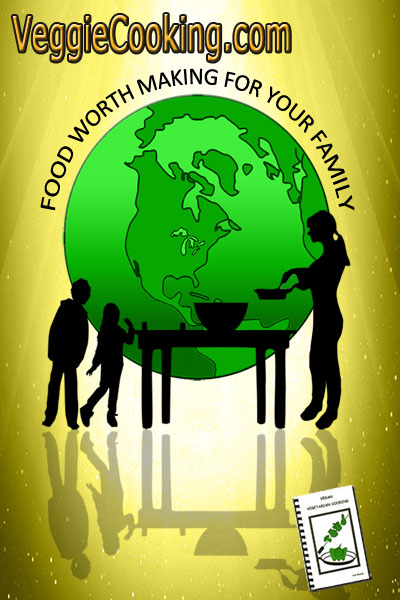 NEWS LINK ARCHIVE 2012

News from the Week of 8th to 14th of January 2012

"John," 60s, OC Homicide No. 2: Itzcoatl Ocampo Held in Fatal Stabbings of Homeless (14 January 2012)
Anaheim Police received a call just before 8:20 p.m. Friday night of an assault in progress behind the Carl's Jr. restaurant at La Palma Avenue and Imperial Highway. Officers arrived to find the body of a homeless man with stab wounds near a trash bin. People who live nearby identified the dead man as "John," who was believed to be in his 60s, a Vietnam veteran and, possibly, the fourth victim of a serial killer.

Two people who had been at the busy restaurant chased John's presumed killer, and they were joined by a security guard and some of the more than 100 police officers who descended on the murder scene.

The man in a red hoodie tried to hop a fence near the Friendly Village Mobile Home Park, which is where the security guard pulled him down and held him about a quarter mile from the Carl's Jr. until officers caught up with him.

Within minutes, the suspect was surrounded by cops who sat him down on the La Palma Avenue curb. A police helicopter above shined a bright light on his expressionless face. He nonchalantly crossed his arms as if no big whoop. [Read more...]

PAM COMMENTARY: Finally the details start to come out...

Not that I'd recommend chasing someone so dangerous to the general public, but those bystanders are some amazing people.



Captain arrested amid growing anger after Italian cruise ship runs aground (14 January 2012)
The Italian captain of a ship that sank off the coast of Tuscany was placed under arrest after one of the most dramatic holiday cruise disasters ever seen in the Mediterranean. Three passengers died and 69 were still unaccounted for after the 114,000-tonne Costa Concordia smashed into rocks amid scenes of panic and chaos.

Local prosecutors said Francesco Schettino was being investigated for manslaughter and abandoning ship following reports his stricken vessel failed to raise a mayday alert as the disaster unfolded.

There was speculation that a power failure on board the ship could have led to it losing navigational control and crashing into the rocks. Experts said that passenger reports of a power blackout and large blast indicated the vessel could have suffered an explosion in the engine room.

As the ship came to rest half submerged on its side, yards from the coast of the island of Giglio late on Friday, anger rose among the thousands of passengers who had swum or been ferried and flown to safety over what they described as a botched evacuation by crew members who panicked.

Italian police confirmed that two French tourists and a Peruvian crew member drowned in the accident. About 30 people were reported injured, with three critically hurt. [Read more...]



Processed meat 'linked to pancreatic cancer' (12 January 2012)
A link between eating processed meat, such as bacon or sausages, and pancreatic cancer has been suggested by researchers in Sweden. They said eating an extra 50g of processed meat, approximately one sausage, every day would increase a person's risk by 19%.

But the chance of developing the rare cancer remains low. The World Cancer Research Fund suggested the link may be down to obesity.

Eating red and processed meat has already been linked to bowel cancer. As a result the UK government recommended in 2011 that people eat no more than 70g a day.

Prof Susanna Larsson, who conducted the study at the Karolinska Institute, told the BBC that links to other cancers were "quite controversial". She added: "It is known that eating meat increases the risk of colorectal cancer, it's not so much known about other cancers." [Read more...]



Chicago Grants 1st Permit Ahead of G-8, NATO (14 January 2012)
"As the city of Chicago issues permits for these events, we stand is strong support of the applicant organizations' First Amendment right to protest," Emanuel said in a statement.

At an unusual briefing for reporters held Thursday at City Hall, officials and the head of the summit host committee released more details about planning for the gatherings, which have drawn massive and unruly protests elsewhere. But much remains uncertain, including the official site of many summit events and U.S. Secret Service security perimeters.

Details such as road closures and parking restrictions may not be known until two to four weeks before the event, said Frank Benedetto of the Secret Service's Chicago field office in a statement.

The host committee and the city have estimated the summits could cost $40 million to $65 million and will be paid by donations from the private sector and federal funds, not by local taxpayers. Officials would not release fundraising goals.

The briefing came days before two Chicago City Council committees are expected to consider proposed security measures related to the NATO and G-8 summits. On Thursday, city officials said they've revised some of those proposals to respond to critics worried about infringements to First Amendment rights. [Read more...]

PAM COMMENTARY: Of course they're trying to reassure people before the vote. Those new rules can and probably will get the city sued if anyone misbehaves... with a justified historical trend of losing cases that were a First Amendment violation.



Democracy Now! Journalists Announce Major Settlement in Federal Lawsuit Challenging Police and U.S. Secret Service Crackdown on Media at 2008 Republican National Convention (FLASHBACK) (3 October 2010)
REPORTER: The Secret Service, do you know how much of this settlement the Secret Service is paying, and have they adapted any new training programs? Have they disciplined the officers and the Secret Service agents involved?

STEVEN REISS: Well, understand that the Secret Service's involvement here was really limited. And first of all, the Secret Service are not engaged in day-to-day policing functions. The Secret Service was involved at the Republican National Convention, because it had been designated a national security event. And the Secret Service was brought into this lawsuit, because we discovered that it was a Secret Service agent, not a police officer, that ripped the press credentials from Amy and Sharif. For that single action, in taking their press credentials, the Secret Service was brought into this, and the U.S. government is paying part of the settlement.

REPORTER: Do you know how much?

STEVEN REISS: We do know how much.

REPORTER: Can you tell me how much?

STEVEN REISS: Yes, the Secret Service is paying--the federal government, on behalf of the Secret Service, is paying $10,000. [Read more...]

PAM COMMENTARY: Talk about CHEAP...



The First Amendment vs. new protest rules in Chicago (13 January 2012)
In May, Chicago will host many of the world's most influential leaders at the G-8 and NATO summits, and it will host thousands of protesters drawn by the summits. These events have become a magnet for people from around the world, and sometimes the protests have turned disruptive and violent.

The summits will disrupt the routine of the city's bustling center, that's a given. Be ready for barriers that close off sections of downtown and motorcades that stop traffic. It's a price of placing Chicago at the center of such an international event.

But how to get French President Nicolas Sarkozy or German Chancellor Angela Merkel safely from point A to point B will be the easy part.

The greater challenge will be to keep the city flowing as it assures that citizens can exercise that right to assemble and voice their opinions.

Mayor Rahm Emanuel's administration has proposed a set of rules for public protest. The rules, which go to the City Council next week, would remain in place for the city after the world leaders and the protesters go home. [Read more...]



Records: Journalist behind book critical of Obamas had White House access (14 January 2012)
On Monday, White House Press Secretary Jay Carney told reporters the book over-hyped conflicts between staff.

"I think that books like these generally over-sensationalize things. ? The atmosphere and collegiality here is much better than any of the White Houses I've covered. And that's been the case from day one here and continues to be the case," Carney said.

The book depicts the first lady being unhappy at times with the president's staff, especially after the loss of the Senate Democrats' 60-seat majority with the special election of Sen. Scott Brown (R-Mass.), and being frustrated at times with life in the White House.

In a television interview, Michelle Obama disputed parts of the book and said she loved her job as first lady. Kantor did not interview either of the Obamas for the book although she had interviewed them in the past for stories she wrote for The New York Times. [Read more...]



Occupy Edinburgh protesters facing boot as human excrement found in gardens (14 January 2012)
LEGAL action has begun to forcibly remove members of the Occupy Edinburgh group from St Andrew Square.

Essential Edinburgh is now preparing an application for an order to allow court officers to be brought in to close down the camp.

The city centre business group cited public health concerns among other issues after finding human excrement within the gardens.

Official letters were delivered to each tent warning members will be evicted if they fail to leave the site. [Read more...]



Hacker says to release full Norton Antivirus code on Tuesday (14 January 2012)
A hacker who goes by the name of 'Yama Tough' threatened Saturday to release next week the full source code for Symantec Corp's flagship Norton Antivirus software.

"This coming Tuesday behold the full Norton Antivirus 1,7Gb src, the rest will follow," Yama Tough posted via Twitter.

In the past week Yama Tough has released fragments of source code from Symantec products along with a cache of emails. The hacker says all the data was taken from Indian government servers. [Read more...]



What 'Right to Work' Means for Indiana's Workers: A Pay Cut (11 January 2012)
For the past year, public employees around the country have been under attack. With collective bargaining cast as a fiscal issue, private sector workers are encouraged to vent their economic frustrations at lazy government clerks living high on the hog off others' hard-earned tax dollars. "We can no longer live in a society," Scott Walker, then governor-elect of Wisconsin, argued, "where the public employees are the haves and taxpayers who foot the bills are the have-nots."

But it turns out that the same forces that bankrolled the attack on public employees have also been advancing an agenda to eliminate unions for private sector workers.

Twenty-two states--predominantly in the old Confederacy --already have "right to work" laws, mostly dating from the McCarthy era. "Right to work" (RTW) does not guarantee anyone a job. Rather, it makes it illegal for unions to require that each employee who benefits from the terms of a contract pay his or her share of the costs of administering it. By making it harder for workers' organizations to sustain themselves financially, RTW aims to undermine unions' bargaining strength and eventually render them extinct.

With the Republican sweep of state legislatures in 2010, a coalition of corporate lobbies, right-wing ideologues and Republican operatives seized the moment to fulfill their long-sought goal of extending RTW into traditionally union-friendly parts of the country. [Read more...]



More B.C. ecstasy deaths linked to toxin; 4 of 5 deceased had taken multiple pills (13 January 2012)
Five of the 18 people who died from adverse reactions to ecstasy since August also had the chemical Paramethoxymethamphetamine (PMMA) in their bodies, says B.C.'s chief coroner Lisa Lapointe.

Lapointe also told a Vancouver news conference Friday that tissue samples from all the deceased also contained Methylenedioxymethamphetamine (MDMA), which is the main ingredient of ecstasy.

It is presumed the victims had taken doses of the recreational drug that had been laced or cut with PMMA.

Lapointe said all but one of the people who died had taken multiple pills.

The three males and two females ranged in age from 14 to 37. [Read more...]



Washington, Oregon agree to reduce sturgeon catch again (14 January 2012)
Facing a steep decline in numbers, Oregon and Washington have agreed to further reduce the allowed sturgeon catch this year.

The Oregon fish and wildlife department says this year's agreement will reduce the sturgeon harvest in the lower Columbia River by 38 percent, following a 30 percent reduction in 2011 and a 40 percent reduction in 2010.

According to surveys by both states, the abundance of legal-size sturgeon has declined nearly 50 percent since 2007. Increased hunting from sea lions and a drop in smelt and lamprey numbers, which make up the sturgeon's diet, have been cited as reasons for the drop in the population.

Under the new agreement, the total allowable harvest of white sturgeon below Bonneville Dam will be reduced from 22.5 percent of the legal-size fish to 16 percent in 2012. [Read more...]



Klamath tribes: Respect our Rights and our Expertise (Opinion) (14 January 2012)
The Klamath Tribes lost our c'iyaal's (salmon) and meYas (steelhead) to dam construction nearly a century ago. But now, Congress has an historic opportunity to pass landmark legislation that restores our fisheries, creates jobs, and promotes economic and ecological sustainability for Klamath Basin communities -- tribes, farmers, ranchers, fishermen, and conservationists.

The Klamath Basin Economic Restoration Act represents the type of bi-partisan regional economic development plan Congress should support. We are joined in our support for the legislation by many respected conservation organizations and sportsmen groups. We applaud Senator Merkley's leadership, and urge Senator Wyden and Representative Walden to join in moving the bill through Congress expeditiously.

The Klamath Basin agreements that the bill would implement are really an innovation: after decades of fighting and suing each other over scarce water, groups in the Basin, including not just the Klamath Tribes but other tribes, farmers, ranchers, fishing families and conservation groups have developed a collaborative approach to managing the water.

But innovation always comes with detractors. In a recent Oregonian opinion article WaterWatch claimed that tribal rights are "trampled" by this legislation. In fact, opposing the legislation opposes returning salmon and steelhead to our homelands. WaterWatch is the one trampling on tribal treaty rights here, not the legislation. [Read more...]



False Flag: American memos claim Israeli Mossad agents posed as American spies to recruit Jundallah members in Israel's covert war against Iran (13 January 2012)
Buried deep in the archives of America's intelligence services are a series of memos, written during the last years of President George W. Bush's administration, that describe how Israeli Mossad officers recruited operatives belonging to the terrorist group Jundallah by passing themselves off as American agents. According to two U.S. intelligence officials, the Israelis, flush with American dollars and toting U.S. passports, posed as CIA officers in recruiting Jundallah operatives -- what is commonly referred to as a "false flag" operation.

More... The memos, as described by the sources, one of whom has read them and another who is intimately familiar with the case, investigated and debunked reports from 2007 and 2008 accusing the CIA, at the direction of the White House, of covertly supporting Jundallah -- a Pakistan-based Sunni extremist organization. Jundallah, according to the U.S. government and published reports, is responsible for assassinating Iranian government officials and killing Iranian women and children.

But while the memos show that the United States had barred even the most incidental contact with Jundallah, according to both intelligence officers, the same was not true for Israel's Mossad. The memos also detail CIA field reports saying that Israel's recruiting activities occurred under the nose of U.S. intelligence officers, most notably in London, the capital of one of Israel's ostensible allies, where Mossad officers posing as CIA operatives met with Jundallah officials.

The officials did not know whether the Israeli program to recruit and use Jundallah is ongoing. Nevertheless, they were stunned by the brazenness of the Mossad's efforts. [Read more...]

PAM COMMENTARY: You read, you decide. I don't necessarily agree with everything I post here. I didn't see the memos personally. I don't know how accurate they may be.



Nigerian unions, president meet over fuel strike (14 January 2012)
ABUJA (Reuters) - Nigerian unions and President Goodluck Jonathan began a meeting on Saturday evening to try to defuse a row over the removal of fuel subsidies that has paralysed the economy and raised fears of a shutdown of Nigeria's oil industry, official sources said.

They said the meeting could last well into the night and was crucial to resolving strikes and protests that brought Nigeria to a standstill this week. Workers in the vital 2 million barrel-per-day oil industry have threatened to halt production.

The strikes are costing Africa's second biggest economy around $600 million a day, Central Bank Governor Lamido Sanusi told Reuters on Thursday.

"The strike is affecting us badly and they need to agree on something soon so that Nigeria can get back to normal," said shopkeeper John Ikechukwu at Lagos' run-down Falomo market. [Read more...]



Yorba Linda man arrested in homeless killings (14 January 2012)
Ocampo was arrested by Anaheim police shortly after another homeless man was stabbed to death about 8:15 p.m. Friday next to a trash enclosure at a Carl's Jr. restaurant at the intersection of La Palma Avenue and Imperial Highway. That victim, a man in his early 60s, has not been identified.

Several witnesses reported an assault in progress, and officers arrived to find the homeless man dead in the parking lot. Witnesses followed the stabber from the crime scene and pointed him out to responding officers, police said.

[Itzcoatl] Ocampo shed some of his clothes as he ran, according to authorities, and was arrested a short distance from the trash enclosure. He was uninjured, but had some blood on his body,

A police bloodhound later traced the scent from Ocampo's belongings back to the scene where the attack occurred, authorities said. [Read more...]



Did Bradley Manning Actually Harm National Security? (12 January 2012) [DN]
But there was a deeper objection within the complaint.

"Let's get these witnesses up here to discuss: why is this information classified?" Coombs said, in an animated oratory that contrasted with the rote, procedural feel of the hearing. An Iraq veteran and lieutenant colonel in the Army reserve, Coombs wished to challenge claims about Manning such as those made by Admiral Mike Mullen in 2010, that Julian Assange and his alleged source, Manning, may have on his hands "the blood of some young soldier or that of an Afghan family." Almanza determined that the question was not appropriate for the hearing and chose to deny the witnesses Coombs had hoped would testify on the classification issue.

"Where is the damage?" Coombs asked. "Where is the harm? That's what the defense wanted to get out today and in this hearing and yet you ruled no, we're not going to hear that."

Coombs charged that, given the DOJ's ongoing investigation into WikiLeaks and Almanza's possible interest in getting a plea out of Manning, Almanza's impartiality was open to question. Add the denial of thirty-eight defense witnesses, Coombs said, and the facts demanded that Almanza step aside in favor of an officer untainted by the appearance of bias. Almanza declined to recuse himself, and the six days of proceedings that followed mostly reflected a narrow scope of issues centered around a single question: did Manning do it? The prosecution brought forward a litany of evidence to show in minute detail how Manning perpetrated the biggest leak in American history. [Read more...]



Drug-users' needles endanger public, study shows (13 January 2012)
In all, 95 percent of those used needles -- potentially infected with HIV, hepatitis or other blood diseases -- were disposed of improperly.

In San Francisco, by contrast, only 13 percent of used needles are tossed away improperly, according to a study there. Why? That city has needle-exchange programs that let drug users swap used needles for clean ones without fear of arrest, say the public health officials who run the program.

Miami has no such programs. Florida law bans them.

Exposure to a used needle can be dangerous. Across the United States in 2009, injection-drug users accounted for 9 percent of new HIV infections, 15 percent of new hepatitis B infections and 44 percent of new hepatitis C infections. [Read more...]



On Eve of MLK Day, Michelle Alexander & Randall Robinson on the Mass Incarceration of Black America (13 January 2012) [DN]
MICHELLE ALEXANDER: Yes, yes. You know, I think we've become blind in this country to the ways in which we've managed to reinvent a caste-like system here in the United States, one that functions in a manner that is as oppressive, in many respects, as the one that existed in South Africa under apartheid and that existed under Jim Crow here in the United States. Although our rules and laws are now officially colorblind, they operate to discriminate in a grossly disproportionate fashion. Through the war on drugs and the "get tough" movement, millions of poor people, overwhelmingly poor people of color, have been swept into our nation's prisons and jails, branded criminals and felons, primarily for nonviolent and drug-related crimes--the very sorts of crimes that occur with roughly equal frequency in middle-class white neighborhoods and on college campuses but go largely ignored--branded criminals and felons, and then are ushered into a permanent second-class status, where they're stripped of the many rights supposedly won in the civil rights movement, like the right to vote, the right to serve on juries, and the right to be free of legal discrimination in employment, housing, access to education and public benefits.

JUAN GONZALEZ: Well, one of the fascinating things in the book, which has now been reissued in paperback, is you talk about your own sort of journey of realizing this, that even as an activist, a civil rights legal activist, that you were not clearly aware of the depth and the extensiveness of this mass incarceration.

MICHELLE ALEXANDER: Yeah, I admit in the introduction to the book that I was blind for a long time. Even as a civil rights lawyer, someone who cared deeply about racial justice and who thought I knew, as a lawyer, how the criminal justice system functioned, I was blind. It was really only after years of representing victims of racial profiling and police brutality and investigating patterns of drug law enforcement in poor communities of color and attempting to assist people re-enter into a society that had never shown much use for them in the first place, that I had a series of experiences that really began my own awakening.

I began to see that our criminal justice system does in fact more--operate more like a caste system than a system of crime prevention or control and that so many of the myths that we are fed about why our prison system, you know, has exploded in the past 30 years, why we now have the largest--the highest rate of incarceration in the world, you know, just don't even pass the laugh test once you take a close look at them. It is not the case that our prison population has exploded due to a surge in crime or crime rates. It is not true that people of color are more likely to commit drug-related crimes than whites. So many of the excuses that have been offered actually just aren't true, once you dig a little deeper. And my book is an effort to do just that. [Read more...]



Fourth O.C. transient slain; Bystanders chase suspect and lead to his arrest (14 January 2012)
A homeless man was stabbed to death behind a busy fast-food restaurant in Anaheim late Friday, the fourth such killing in Orange County in the last month, and police quickly took a man into custody for questioning.

The suspect was being chased by two bystanders when police caught him on La Palma Avenue about a quarter-mile from the scene of the crime, according to Sgt. Bob Dunn, an Anaheim police spokesman.

Authorities were cautious about linking the latest killing to the previous three, but said the suspect bore a resemblance to a man being sought in those deaths, which have been called the work of a serial killer. Investigators said about 50 witnesses were being interviewed about Friday's crime, and Orange County sheriff's deputies were using bloodhounds to pore over the scene for clues.

Asked if the man detained Friday looks like the man filmed in a surveillance video around the time and place of the first killing, on Dec. 20 in Placentia, Deputy Anaheim Police Chief Craig Hunter said, "Yes, in a general sense, he does."

However, he said police were not assuming they had solved the serial killings. "We are certainly not letting down our guard," Hunter told reporters at an impromptu news conference near the crime scene. [Read more...]



Thousands protest against nuclear power in Japan (14 January 2012)
About 2,000 demonstrators hit the streets of Yokohama on Saturday calling for an end to nuclear energy in Japan after the March 11 disaster that sparked the worst atomic crisis since Chernobyl.

They marched in the port city southwest of Tokyo chanting in chorus: "We don't need nuclear power. Give back our hometown. Protect our children."

The protest, organised by several anti-nuclear and environmental groups, also saw residents evacuated from areas outside the Fukushima Daiichi plant take part.

Japan had previously aimed to use nuclear power to generate around 50 percent of its energy needs by 2030 in a bid to reduce greenhouse gas emissions and enhance the energy independence of the resource-poor archipelago. [Read more...]



More proof that most cookbooks are unhealthy -- Paula Deen has contracted Type 2 diabetes (14 January 2012)
Perhaps it's time to stop making those famous Gooey Butter Cakes -- or at least stop eating them.

The Internet was abuzz Friday with reports saying that Paula Deen, queen of Southern cooking, is about to disclose publicly that she has Type 2 diabetes.

According to iPad publication the Daily, Deen has worked out a big-money deal with a pharmaceutical company to endorse a diabetes medication called Novartis.

The cookbook author, restaurateur and TV personality has been unapologetic about her love of high-fat, deep-fried food. [Read more...]



US military access cards cracked by Chinese hackers (13 January 2012)
A new strain of the Sykipot Trojan is been used to compromise the Department of Defense-sanctioned smart cards used to authorise network and building access at many US government agencies, according to security researchers.

Smart cards are a standard means of granting active duty military staff, selected reserve personnel, civilian employees and eligible contractors access to intranets at US Army, Navy and the Air Force facilities. They can be used to get into buildings or, when used in conjunction with a static password, to access networks.

Chinese hackers have adapted the Sykipot Trojan to lift card credentials from compromised systems in order to access classified military networks, according to researchers at security tools firm AlienVault. An adapted version of the Trojan targets PCs attached to smart card readers running ActivClient, the client application of ActivIdentity, in what's been described as a 'smart card proxy' attack.

The Sykipot Trojan was first created three years ago and featured in a number of industrial espionage-style attacks. Researchers at AlienVault captured an adapted version of the malware - specifically designed to circumvent authentication technology supplied by ActivIdentity - in a honeypot around two weeks ago. Subsequent analysis suggests that hackers added a smart card module to existing malware around March 2011. [Read more...]



U.K. Drivers forced off the roads by escalating costs (13 January 2012)
One in 13 drivers has been forced to give up driving because of escalating costs.

Millions of others fear they will be priced off the road this year if driving becomes even more expensive, according to AXA insurance's motoring census of 2011, while four in 10 say they would use the car less in 2012 if the costs associated with driving continue to rise.

Almost half of the respondents (44 per cent) admit they enjoy driving less than they used to, largely because of the cost (68 per cent). This is striking in comparison to last year's AXA motoring census figures, when cost clearly had less impact (only 38 per cent said they enjoyed driving less than they used to, with 38 per cent blaming the cost). [Read more...]



US Will Post Ambassador in Burma; Move Follows Prisoner Release (13 January 2012)
The United States, for the first time in two decades, announced Friday that it will post an ambassador to Burma, which earlier in the day freed hundreds of political prisoners. A series of reforms in Burma has prompted Washington to change how it deals with the country.

U.S. President Barack Obama calls Burma's decision to release hundreds of political prisoners "a substantial step forward for democratic reform."

The Burmese government freed 651 prisoners on Friday. The release is in line with conditions for improving relations with Washington that U.S. Secretary of State Hillary Clinton made clear during a visit last month.

Following the prisoner release, Clinton said on Friday that the U.S. will start the process of exchanging ambassadors with Burma.

"As I said last December, the United States will meet action with action. Based on the steps taken so far, we will now begin," she said. [Read more...]



How the U.S. coaxed Myanmar in from the cold (FLASHBACK) (22 December 2011)
Myanmar's generals were looking for a chance to improve ties with the United States. A disturbed American gave them one in May 2009, when he swam across Yangon's Inya Lake on "a mission from God" to rescue Aung San Suu Kyi.

John Yettaw, a 53-year-old Vietnam veteran from Missouri, had hoped to smuggle the democracy champion out of the country in a burkha. He was convicted along with Suu Kyi for violating the terms of her house arrest. Instead of sending him to Yangon's notorious Insein Prison, however, the junta let Yettaw fly out of the country with a U.S. senator [Jim Webb of Virginia].

It was a major step in Myanmar's warming toward the West - but not the first one.

Interviews with dozens of officials in Yangon, Washington and Southeast Asia, and an examination of diplomatic cables obtained by Wikileaks, show that the United States and Myanmar had started waltzing warily toward each other in the first year of Barack Obama's presidency.

Yettaw's bizarre night-time swim gave impetus to the dance. But it began with Myanmar's fears of rising Chinese influence in their country and was given crucial help by Indonesia's top diplomat. Washington's subsequent willingness to engage the junta, and the generals' surprise steps toward reform, culminated in Hillary Clinton's visit to Myanmar earlier this month, the first by a U.S. Secretary of State in five decades. [Read more...]



Wisconsin government workers filing for retirement in 2011 jumped nearly 80% over previous yearly average (13 January 2012)
Record numbers of government employees rushed to retire last year as Gov. Scott Walker and the Republican Legislature rolled back public employee union rights, reduced take home pay and increased medical co-pays.

In 2011 the state pension fund received a record 18,780 retirement applications from employees of state agencies, school districts and local governments, compared to an average of about 10,500 in each of the previous seven years, the state Department of Employee Trust Funds said.

"It's huge," spokeswoman Shawn Smith said Thursday. "All indications are that it's never been higher than this."

New federal labor statistics also show Wisconsin lost a bigger slice of its public sector workforce than any other state from April through June, nearly 8,000 jobs, or a 10 percent decline from the same quarter in 2010.

Conditions are ripe for another big year in 2012, and if hiring of new workers doesn't keep pace, public services could suffer, according to a top union leader and a professor who specializes in government operations. [Read more...]



Correcting the Martin Luther King memorial mistake (13 January 2012)
Five months ago, in this space, I wrote that something was wrong with the Martin Luther King Jr. National Memorial. The quotation inscribed on the monument's left flank had been so badly excerpted that a modest statement of King's was turned into a boast.

At the time, it wasn't clear how or why this had happened, but what seemed likely, at least to me, was that nothing would be done about it. Things that are etched in stone seldom are changed, especially in Washington, which is not famous for admitting error, righting wrongs, getting things done in a timely fashion, or getting things done at all.

It turns out I was right about the error but wrong about Washington. Interior Secretary Ken Salazar told The Post today that the quote will be corrected. He has given the National Park Service 30 days -- because "things only happen when you put a deadline on it" -- to consult with the King Memorial Foundation, family members and other interested parties and come up with a more accurate alternative.

"This is important because Dr. King and his presence on the Mall is a forever presence for the United States of America, and we have to make sure that we get it right," Salazar said. [Read more...]

PAM COMMENTARY: King's old speeches were about inspiring people, and so I was disappointed with the uninspiring selection for his memorial.



Virginia's March 6th primary race between Paul, Romney only: U.S. judge rules against Perry, Gingrich, and other presidential Republican candidates (13 January 2012)
A U.S. judge this afternoon ruled against Republican candidates fighting to get on the March 6 Virginia presidential primary ballot, saying that some of their key arguments are sound but they waited too late to sue.

Texas Gov. Rick Perry, former Pennsylvania Sen. Rick Santorum, former House Speaker Newt Gingrich and former Utah Gov. Jon Huntsman challenged Virginia's residency requirement for people who circulate ballot petitions.

"Had the plaintiffs filed a timely suit, the court would likely have granted preliminary relief," Judge John A. Gibney Jr. said in his ruling that came after a recess following a nearly four-hour hearing.

"In essence, they played the game, lost, and then complained that the rules were unfair," Gibney wrote.

The candidates had sued the Virginia State Board of Elections and the chairman of the Republican Party of Virginia, Pat Mullins.

"We remain disappointed that more Republican candidates are not on our primary ballot," Mullins said in a statement. "As the judge ruled today, only two candidates met Virginia's legal requirements. Under the court's ruling, only Governor Romney and Congressman Paul will appear on the Republican primary ballot." [Read more...]

PAM COMMENTARY: Even if Virginia's rule seems unfair, campaign workers should have made the effort to learn about it. Other campaigners in the state know and teach the rule to volunteers every election season.

All is not lost, even so. Candidates can always encourage their supporters to write them in.



Occupy protester spends 3 weeks in jail for writing on sidewalk (13 January 2012)
"The city really doesn't like the Occupiers, the Occupy Wall Street group," Wilson explained. "That's why they were arresting people in the Occupy group jaywalking and taking them to jail. I never heard of a jaywalker being arrested and taken to jail. I heard that two of them got tickets for speeding while they were walking."

He added: "The is not a country where somebody should go to jail and be held without bond for writing on the sidewalk, when the city for years has allowed chalk art festivals. They were so happy with other people writing on that same sidewalk, the mayor would give out an annual award to the chalk writers, which means that if the city's position was correct in this case, he was actually giving out an award for the best, most talented law breaker."

Osmar promised to return to writing on the sidewalk and wants the city to give his chalk back.

The city is now allowing protesters to write on the sidewalk in front of City Hall as long as they stay within red lines. [Read more...]

PAM COMMENTARY: What, are they going to arrest kids drawing hopscotch grids now? Just walking over the stuff takes it off.



Indicted "Anonymous" Member Asks Judge To Lift Twitter Ban (13 January 2012)
JANUARY 13--An alleged "Anonymous" member under indictment for participating in an online attack against PayPal wants a federal judge to allow him to use Twitter, arguing that he is unfairly being prohibited from participating in discussions of the 2012 election cycle, including discourse initiated by President Barack Obama, who has recently vowed to personally post tweets to the social networking site.

In a motion filed yesterday in U.S. District Court in San Jose, California, Vincent Kershaw argues that bail conditions barring his use of the Internet restrict his "very right to engage in political discourse in this modern era."

Pictured in the above mug shot, Kershaw contends that since his criminal case will "likely proceed throughout the entirety of the 2012 election cycle including the ongoing presidential campaign," the Twitter ban prohibits him from "even perusing such critical communications from our own President or engaging in the Twitter Town Halls in any manner."

Kershaw, who works as a foreman at a Fort Collins landscaping firm, also wants Judge D. Lowell Jensen to allow him to use Internet Relay Chat so that he can participate in "political debate" and "political speech" in IRC chat rooms.

Along with 13 codefendants, Kershaw was named last July in an indictment charging him with conspiracy and intentional damage to a protected computer. The felony charges carry a combined maximum of 15 years in prison and a $500,000 fine.

According to federal prosecutors, the accused "Anonymous" members participated in a coordinated online attack against PayPal that was prompted by the firm's suspension of Wikileaks's account. The denial of service attack, dubbed "Operation Avenge Assange," was triggered after PayPal suspended Wikileaks's ability to receive donations in the wake of the publication by the group (founded by Julian Assange) of classified Department of State cables. [Read more...]



Leahy offers concessions on internet censorship bill; Wyden still firm against bill (13 January 2012)
Sen. Ron Wyden is continuing to make gains in his high-profile fight against anti-internet piracy legislation sponsored by the film studios and other big content providers.

The latest is a major concession from Sen. Patrick Leahy, D-Vt., the chief sponsor of the Protect IP Act. Leahy says he is willing to remove language that would have allowed courts to order domestic internet service providers to direct U.S. users away from foreign websites carrying pirated materials.

Wyden, an Oregon Democrat who has the backing of such heavyweight interests as Google and Facebook, said he is happy that the bill's proponents are recognizing that it has "major flaws." But he said he is not backing off from his intent to continue trying to keep the bill from coming to the floor.

Even as modified, Wyden said in a statement, "the bill still establishes a censorship regime that threatens speech, innovation, and the future of the American economy. I remain firm in my intent to block consideration of the PIPA bill until these issues are addressed." [Read more...]



'Drip-casting': Mobile's answer to network logjams (12 January 2012)
The wireless industry is looking at new ways to deliver mobile video services and charging consumers as it tries to boost usage without overloading networks, a top Verizon Wireless technology executive said.

The shift, which will happen as early as this year, involves a new concept the executive, Shadman Zafar, described- as drip-casting, where video is sent gradually to devices such as tablets.

This will come hand in hand with so-called smart charging, where operators would not charge for certain data downloads, Zafar said in an interview with Reuters at the Consumer Electronics Show in Las Vegas.

"This is where the industry is generally looking," said the executive, who recently joined Verizon Wireless from parent company Verizon Communications Inc, where he oversaw product development for the FiOS television and Internet business. [Read more...]



Doctors warn fracking pollution is endangering the health of millions (13 January 2012)
The battle between environmentalists and the energy industry is not new. However, pollution from fracking may be stepping over the line, since there is evidence that the undisclosed chemical mix used to extract the natural gas in deep wells is threatening the health of millions of people.

Issues surrounding serious health risks and "murky drinking water in Pennsylvania" has caused doctors to call for a ban on fracking for natural gas.

Fracking, also called hydraulic fracturing, is a process that extracts natural gas from underground reserves by forcing 586 different chemicals, sand, and water into deep wells. The chemicals are believed to be highly toxic and are finding their way into drinking water supplies throughout the country.

Due to the 2005 Bush/ Cheney Energy Bill, commonly referred to as the Halliburton Loophole, the companies that are fracking are allowed to keep the toxicity of the chemicals they are using secret. [Read more...]



EPA seeking peer reviewers for Pavillion fracking study (12 January 2012)
The Environmental Protection Agency is seeking experts to do a peer review of its already-controversial draft study that suggested a likely link between hydraulic fracturing of wells in Pavillion, Wyo., and groundwater contamination.

In December the EPA said in a draft study that it had discovered synthetic chemicals associated with gas production and hydraulic fracturing fluids inside deep water wells in the region -- the first time the agency had ever drawn such a link. But the study quickly came under fire from Republicans and industry representatives. They said the study was flawed and/or warned the public against misconstruing the findings.

The EPA has said it would send its findings for peer review. In a draft filing, to be published in the Federal Register next week, the agency invites the public to nominate reviewers who meet certain subject-matter and research-experience requirements.

"This draft report is not final as described in EPA's Information Quality Guidelines, and it does not represent and should not be construed to represent final Agency policy or views," the EPA said.

Although the EPA's findings apply only to the gas field in west-central Wyoming, validation of the study in peer review would give ammunition to environmental groups that have contended groundwater contamination can result from fracturing -- the process where mixtures of water, sand and chemicals are blasted deep underground to break up shale rock and free up trapped oil and gas. [Read more...]



Ikea's rooftop solar array will be the largest in Minnesota (13 January 2012)
A solar array that retailer Ikea says will be installed on the roof of its Bloomington store will be the state's largest generator of electricity from the sun.

The project, to be built this summer, is one of five solar power projects in four states that Ikea announced Thursday. The new projects and others now underway will put solar arrays atop 37 of its 44 U.S. locations, Ikea said.

The Bloomington store's power output, 1.1 megawatts, will be nearly double that of Minnesota's largest existing solar-electric generator on the Minneapolis Convention Center.

Ikea said the Bloomington store will generate enough electricity to power 112 homes, though most of it will be used on site. The privately held company, which had revenue of $29 billion in 2010, didn't disclose the project's cost.

"Ikea, drawing from its Swedish heritage and respect for nature, believes it can be a good business [with an] operating model designed to minimize impacts on the environment," the company said in a statement.

By utility standards, the Bloomington project's output will be small, equivalent to one modest-sized wind turbine. But Ken Bradley, chairman of the advocacy group Solar Works for Minnesota, said only about 5 megawatts of solar power are now produced in the state. [Read more...]



Renewable-energy misery spreads to Vestas, as the Danish wind turbine maker slashes jobs, some in Portland (12 January 2012)
Turbulence in the renewable-energy industry buffeted Vestas on Thursday, as the Danish wind-turbine maker announced plans for 2,335 layoffs, including some at its U.S. headquarters in Portland.

Vestas Wind Systems will cut about a tenth of its worldwide work force, slashing costs by $190 million before year's end. Layoffs will include 182 in the United States and Canada, including an undetermined number in Portland, where Vestas is a subsidized star in the city's green galaxy. Managers said another 1,600 Colorado factory jobs could be axed later this year if a federal tax credit for renewable energy is not extended.

Like SolarWorld, the German company with 1,000 workers in Hillsboro, Vestas is caught between low-cost competition from China and declining European subsidies for alternative energy. Europe's financial crisis compounds pressure, curbing power demand and raising the cost of credit.

The extent of the cuts appeared to catch Vestas' Portland office by surprise. On Tuesday, Vestas-American Wind Technology Inc., which employs nearly 400 in Portland, had issued an update reporting a strong 2011 sales year and describing plans to hire 150 for U.S. and Canadian sales and service. [Read more...]



Low levels of asbestos found in Libby wood chips (13 January 2012)
BILLINGS - Test results from huge piles of wood chips that were being sold from a Montana Superfund site for use in landscaping show they contain minimal levels of asbestos.

The results were obtained Friday by The Associated Press. The findings appear to offer a rare bit of relief for the town of Libby, where widespread asbestos contamination has killed an estimated 400 people.

The Environmental Protection Agency found no asbestos in air tests meant to mimic exposure from spreading the wood chips. A "very low level" of asbestos was found in one of 15 samples from the chips themselves.

The tests followed concerns from residents who had used the wood chips for years. [Read more...]



Alaska wildlife chief charged with illegal hunting, resigns (13 January 2012)
Rossi was hired in January 2009 as assistant commissioner of "abundance management," a newly created position at Fish and Game. Critics complained that he won the job because of ties to the family of then-Gov. Sarah Palin.

Rossi employed Palin's parents for 14 years trapping nuisance animals when Rossi worked for the U.S. Department of Agriculture, Sally Heath told The Associated Press in 2010.

Later, under Gov. Sean Parnell, Rossi was a controversial selection as chief of the state wildlife division. The agency is charged with managing wildlife and habitat across the state, including working with the Board of Game to adopt hunting regulations.

Following his selection by then Fish and Game commissioner Denby Lloyd, 39 former Fish and Game supervisors and biologists signed a 2010 letter calling for Rossi to be ousted, according to news reports at the time.

The letter said Rossi, who does not have a college degree, lacked the education and scientific training to head the division. [Read more...]



Hangovers over? The Chinese compound that may stop hangovers, reduce alcoholism (13 January 2012)
A compound from hovenia -- an extract from the Chinese Raisin Tree -- has been found to stop hangovers and reduce alcohol dependency in rodents, according to a recent study published in the Journal of Neuroscience.

It holds great potential as a cure for alcoholism, according to Jing Liang, one of the authors of the study and an associate professor of pharmacology at the University of California, Los Angeles.

Dr. Bernard Le Foll, agrees.

"It's basic research, but what I found interesting is it's building on an old medication that is coming from Chinese medicine and they have been able to identify within this preparation a compound that seems to clear alcohol and reduce the desire to drink alcohol, at least in rats," said Le Foll, head of the Alcohol Research and Treatment Clinic at Toronto's Centre for Addiction and Mental Health and an associate professor at University of Toronto in pharmacology, family medicine and psychiatry.

"I think it could be a strong advance if they are able to demonstrate it's effective in humans and there's no side effect." [Read more...]

PAM COMMENTARY: One of many things from the alternative health field that may help reduce alcoholism.



Turkish government presses charges against Duchess of York for orphanage video (13 January 2012)
In 2008, the Duchess and her younger daughter Princess Eugenie, 21, accompanied an undercover reporting team probing living conditions in institutions for abandoned children.

Disguised with a black wig and headscarf, the Duchess gained access to the Saray orphanage and obtained footage broadcast on ITV1's Tonight programme, which appeared to show children tied to their beds or left in cots all day without being taken out to be fed.

One child, who was not allowed outside, was discovered crawling along the corridor to feel the sun on his face.

In November that year, Nimet Cubukcu, the Turkish minister responsible for women and family, claimed the programme was deliberately scheduled to coincide with the release of a report on Turkey's bid for European Union membership. [Read more...]



New studies challenge our notions of free will (13 January 2012)
ONE DAY during 1966, Charles Whitman climbed to the top of a tower at the University of Austin, Texas, and began shooting at people. On the way up he killed a receptionist with the butt of his rifle. He killed a further 12 people and wounded 32 before he was shot dead by police. Earlier that day he had murdered his mother and stabbed his wife to death as she slept. Whitman was 25 years old and had no history of violent behaviour.

In a suicide note he requested an autopsy. He was convinced that something was wrong with his brain as he had been experiencing overwhelming violent impulses which he struggled to control. He had gone to a doctor, but did not return. The autopsy revealed a brain tumour that affected his hypothalamus and amygdala, a part of the brain involved in the regulation of emotion and in particular the regulation of fear and aggression.

This case and others have been outlined by David Eagleman, a neuroscientist at Baylor College of Medicine in Houston, Texas. Eagleman has an interest in neuroscience and law and through presenting such cases, and data on the general population, he raises questions about responsibility and free will and challenges the currently dominant treatment of offenders, which emphasises punishment over systematic rehabilitation.

He points out that we choose neither our nature (genetic inheritance) nor our nurture (cultural environment) and that we are creatures of chance with vastly differing perspectives, personalities and capacities for decision making. Therefore it would be more ethical and useful to focus on the best approach to particular offenders in light of our evolving understanding of the relevant science. This does not mean offenders need not be taken off the streets if they are a threat, nor does it imply that all offenders can be rehabilitated. But Eagleman argues that the chances of a more positive outcome, for both the criminal and society, would be greatly enhanced with such a constructive attitude. [Read more...]



France 'to lose AAA credit rating' (13 January 2012)
The eurozone was braced for more pain today amid reports that France is set to be stripped of its gold-plated AAA credit rating.

Credit rating agency Standard & Poor's (S&P) is widely expected to downgrade the eurozone's second biggest economy this evening in a move likely to push up the country's borrowing costs, according to unconfirmed reports.

The move would be significant because France is partly responsible for underwriting the eurozone bailout fund, which is at the heart of efforts to ease fears of a eurozone collapse.

Austria is also expected to be downgraded, which would leave just four of the 17 nations in the eurozone with the top-notch rating. [Read more...]



Burma's prisoner amnesty reunites families separated for years (13 January 2012)
The first signs of the scale of the amnesty -- which surprised observers already struggling to keep up with the pace of change in the isolated and repressive country -- came on Thursday evening with an announcement by state TV that 600 prisoners would be freed in the interests of national reconciliation.

But no one knew exactly what this meant. A "clemency order" 10 days ago, the fourth since a civilian government took power in March 2010, saw only a meagre 12 political prisoners released. Around 600 remained behind bars.

On Friday, however, small groups of detainees were released from different prisons around the country until it became clear that almost every major political prisoner had walked out of the filthy, overcrowded jails in which they had been held, sometimes for decades.

They were greeted by scenes of jubilation. Top political activists, leaders of repressed ethnic minority groups, journalists, relatives of senior officials who had fallen out of favour were all allowed to walk free. [Read more...]



U.S. upgrades ties with Myanmar after hundreds of political prisoners freed, other reforms (13 January 2012)
The United States said on Friday it would upgrade diplomatic relations with Myanmar after President Barack Obama called the release of 200 political prisoners a "substantial step forward" in the Southeast Asian country's democratic reforms.

U.S. Secretary of State Hillary Clinton said Washington was ready to begin the process of exchanging full ambassadors after an absence of two decades, and would consider additional measures if the new civilian-led government's reforms continue.

"Much more remains to be done to meet the aspirations of the Burmese people, but the United States is committed to continuing our engagement," Obama said in a statement.

The U.S. move followed Myanmar's announcement that it was freeing some 200 political prisoners in an amnesty in the latest sign of change in a country that has spent half a century under authoritarian rule. [Read more...]



Obama to Ask Congress for Power to Merge Agencies (13 January 2012)
WASHINGTON -- President Obama announced a new campaign on Friday to shrink the federal government, a proposal notable less for its goal -- the fight against bloat has been championed by every modern-day president -- than for its challenge to a hostile Congress.

Mr. Obama called on lawmakers to grant him broad new authority to propose mergers of government agencies, which the Congress would have to approve or reject in an up-or-down vote.

The president, announcing the plan at the White House, said he would begin his pruning exercise by folding the Small Business Administration and five other agencies involved in trade and business, into a single agency that would replace the Commerce Department.

The White House said the consolidation would save $3 billion over 10 years and result in the elimination of 1,000 to 2,000 jobs, though he said those reductions would occur through attrition rather than layoffs. [Read more...]



Apple Opens Its Suppliers' Doors to Labor Group After Suicides (13 January 2012)
Apple Inc. (APPL) agreed to let outside monitors into factories of suppliers such as Foxconn Technology Group (2317) following at least 15 deaths at its Chinese parts makers.

The world's most valuable technology company joins Nike Inc. (NKE), Nestle SA (NESN) and Syngenta AG (SYNN) in turning to the Fair Labor Association, set up in 1999 to monitor workplace conditions globally in an initiative by former U.S. President Bill Clinton. Apple is the first technology business to sign up to the FLA as a participating company, the Washington-based body said today in a press release.

Apple's affiliation with the FLA highlights the risk to multinational companies' brands due to difficulties in policing suppliers as they outsource manufacturing to cut costs. Nike became a founding member of the association after reports of low pay, abuses and poor conditions at sportswear factories in Asia sparked boycotts and protests in the 1990s.

"Most big corporations have their 'Nike moment' at some stage -- when they realize the difficulties of maintaining their standards, particularly in an increasingly global environment," said FLA President Auret van Heerden. "The problem with the supply chain is that it's a moving target." [Read more...]



Google 'improperly' accessed Kenyan rival Mocality's database (13 January 2012)
Google has confessed that a number of people working for it "improperly" accessed the customer database of a rival company in Kenya to boost its own business.

The US search giant said it was "mortified" to learn that staff illicitly entered the business directory of a Kenyan listings firm, called Mocality, in an attempt to sell a competing product to the rival's customers.

The allegations were first made public in a blogpost on Friday by the chief executive of Mocality, Stefan Magdalinski, who accused Google of "telling untruths" and a "human-powered, systematic, months-long, fraudulent ... attempt to undermine our business".

Magdalinski claimed to have unearthed the alleged malpractice almost immediately after Google launched a rival initiative in the country, dubbed "Getting Kenyan Businesses Online". [Read more...]



Viruses stole City College of S.F. data for years (13 January 2012)
Personal banking information and other data from perhaps tens of thousands of students, faculty and administrators at City College of San Francisco have been stolen in what is being called "an infestation" of computer viruses with origins in criminal networks in Russia, China and other countries, The Chronicle has learned.

At work for more than a decade, the viruses were detected a few days after Thanksgiving, when the college's data security monitoring service detected an unusual pattern of computer traffic, flagging trouble.

It appeared at first that the problem was contained in a single computer lab at Cloud Hall on the Phelan Avenue campus, one of a dozen City College sites around the city. David Hotchkiss, the chief technology officer, immediately shut the lab down and reported the problem to Chancellor Don Griffin, General Counsel Scott Dickey and Board of Trustees President John Rizzo.

But a closer look revealed a far more nefarious situation, which had been lurking within the college's electronic systems since 1999. For now, it's still going on. So far, no cases of identify theft have been linked to the breach. That may change as the investigation continues, and college officials said they might need to bring in the FBI. [Read more...]



Sweden recognises file-sharing 'religion' (12 January 2012)
Sweden dealt a symbolic blow to the global fight against digital music and film piracy by recognising a group that promotes file-sharing across the Internet as a religion.

One of the most wired nations in the world, Sweden has long been a battleground between those who support file-sharing and the music and film industry. The Nordic state gave birth to the world's largest file-sharing website, Pirate Bay.

Registering the Church of Kopimism is a way to avoid "persecution", said the website of the group, which was given official recognition by the Swedish state last month.

Kopimism's name is derived from the words "copy me" and as its website makes clear it strongly supports all forms of downloading and uploading files and sees copyright laws as violating freedom of information. [Read more...]



Cocaine found in 70 per cent of pub toilets (U.K.) (12 January 2012)
POLICE are to roll out a drug testing drive after finding traces of cocaine in 70 per cent of pub toilets tested during an operation.

Officers said they were "surprised" at the level of usage in pubs after ten tests were carried out in pubs in Penicuik and Roslin as part of Operation Eucalyptus.

Surfaces in cubicles were wiped with specially-treated tissue which turns blue when traces of the class-A drug are detected.

The results are worse than those recently found in Musselburgh, Prestonpans and Tranent, where only eight out of 21 pubs were found with traces of the drug. [Read more...]



Addicted! Scientists show how internet dependency alters the human brain (12 January 2012)
Although most of the population was spending longer online, that was not evidence of addiction, she said. "It is different. We are doing it because modern life requires us to link up over the net in regard to jobs, professional and social connections -- but not in an obsessive way. When someone comes to you and says they did not sleep last night because they spent 14 hours playing games, and it was the same the previous night, and they tried to stop but they couldn't -- you know they have a problem. It does tend to be the gaming that catches people out."

Researchers in China scanned the brains of 17 adolescents diagnosed with "internet addiction disorder" who had been referred to the Shanghai Mental Health Centre, and compared the results with scans from 16 of their peers.

The results showed impairment of white matter fibres in the brain connecting regions involved in emotional processing, attention, decision making and cognitive control. Similar changes to the white matter have been observed in other forms of addiction to substances such as alcohol and cocaine.

"The findings suggest that white matter integrity may serve as a potential new treatment target in internet addiction disorder," they say in the online journal Public Library of Science One. The authors acknowledge that they cannot tell whether the brain changes are the cause or the consequence of the internet addiction. It could be that young people with the brain changes observed are more prone to becoming addicted.

Professor Michael Farrell, director of the National Drug and Alcohol Research Centre, University of New South Wales, Australia, said: "The limitations [of this study] are that it is not controlled, and it's possible that illicit drugs, alcohol or other caffeine-based stimulants might account for the changes. The specificity of 'internet addiction disorder' is also questionable." [Read more...]



Science proves alcohol is fun (12 January 2012)
DRINKING alcohol makes people feel better because it produces the same chemicals in the brain as exercising and laughing, a study has proved for the first time.

Alcohol is addictive because it releases endorphins, which are the body's way of making us feel pleasure and reward, the researchers showed.

The stress and pain-relieving proteins are naturally released in the brain and other tissues, producing similar effects to opiates such as morphine.

Advertisement: Story continues below The discovery of the particular brain regions where the endorphin release takes place could help scientists develop new treatments to help people overcome alcohol addiction.

Dr Jennifer Mitchell, of the University of California, who led the study, said: ''This is something that we've speculated about for 30 years, based on animal studies, but haven't observed in humans until now. It provides the first direct evidence of how alcohol makes people feel good.'' [Read more...]



Two Marines ID'd in urination video probe (12 January 2012)
(CBS/AP) WASHINGTON - An official says the Marine Corps has identified at least two of the four Marines in an internet video that purports to depict them urinating on Taliban corpses in Afghanistan.

A Marine official said Thursday that the four were members of the 3rd Battalion, 2nd Marines, which returned to its home base in North Carolina last fall after a tour in Afghanistan. The official spoke on condition of anonymity because a criminal investigation is under way.

The official said that at least some of the four Marines are no longer in that battalion. He provided no other details.

Defense Secretary Leon Panetta on Thursday condemned as "utterly deplorable" the actions in the video. He said such behavior is "entirely inappropriate for members of the United States military" and those responsible will be held accountable. [Read more...]



A nosey parker's dream: Stunning aerial photographs show what's going on in the world's back gardens (12 January 2012)
From the picturesque circular layouts of suburban Britain, to thousands of identical apartments stacked on top of each other in densely populated Hong Kong, his pictures reveal an alien world that is at once familiar and unfamiliar.
Mr Hawkes said: 'The photos were taken while I was on other shoots for an idea of covering peoples dwellings viewed from above.

hHomes in the UK tend to all be very low rise - typically just two stories and all with some kind of garden, big or small.

'But I just love the very abstract nature of the apartment blocks in Hong Kong. Certainly in some of the larger metropolises - where land is at a high premium - everybody has an apartment block.

'But this is just as prominent in cities in the U.S. as the Far East. [Read more...]



Astronomers weigh in on Milky Way's true colours (12 January 2012)
A comparison of star types in other galaxies gives perhaps an unsurprising result: white. But not just any white - specifically, like spring snow at an hour after sunrise or before sunset.

The finding was announced at the 219th American Astronomical Society meeting.

"For astronomers, one of the most important parameters is actually the colour of the galaxy," Jeffrey Newman of the University of Pittsburgh told BBC News.

"That tells us basically how old the stars in the galaxy are, how recently it's been forming stars - are they forming today or did its stars form billions and billions of years ago?" [Read more...]



Who's Following Your Daughter On Facebook -- Feds: How truck driver coerced naked photos from teen girl (11 January 2012)
Proving once again that Facebook is overflowing with perverts targeting your daughter, a truck driver who masqueraded online as a teenage girl is facing federal charges for coercing a Montana minor into sending him naked photos of herself.

According to investigators, 53-year-old Theodore Castine--lurking behind a phony profile page in the name of "Kerry White"--last year contacted the Montana girl, then 14, via an unsolicited Facebook message. He asked the girl "to exchange 'bikini' pictures," and provided her with a cell phone number to which the images could be texted. He dared her to send the photos, noting that she was "hot."

A check of the "Kerry White" Facebook profile--which remains online--reveals that while its friends list is not publicly available, a dozen photos of "White" are on the page. The identity of the girl in the photos (one of which shows her in a bikini top) is unknown. A screen grab from the "White" profile can be seen above.

The Facebook page of the Montana girl contacted by Castine also remains online--and it offers clues as to why she was targeted. The teen's profile name includes a variation on the phrase "Fuck you," lists "flirting" and "partying" as her interests, and, as seen below, claims that she works as a "Hooker" on "the corner ;)." On her MySpace page, the girl includes her cell phone number and refers to having a "pimp."

The Montana girl told investigators that after she was initially contacted via Facebook, "White" sent her photos of two young girls "naked and exposing their genitalia in a lewd and lascivious manner," according to a recent U.S. District Court filing. "White," she added, was "demanding photographs in the same fashion to be sent via picture messaging." [Read more...]



Whooping cranes still grounded in Alabama due to bad weather (11 January 2012)
It's been three days since the FAA allowed nine Wisconsin whooping cranes to resume their migration trip to Florida.

But the birds are still grounded in northern Alabama due to bad weather.

Liz Condie of the group Operation Migration said the cranes are in netted pens until the weather improves -- and she says they're doing very well.

The birds left the state in October to spend the winter with other cranes at 2 wildlife refuges in Florida to boost their populations. [Read more...]



Temporary holiday hiring surge fades, unemployment jumps (12 January 2012)
Applications for weekly unemployment benefits spiked last week, largely because companies let go of thousands of workers after the holiday season.

Weekly applications rose by 24,000 to a seasonally adjusted 399,000, the Labor Department said Thursday. That's the highest level in six weeks.

Economists said such a jump is typical in early January and downplayed the increase. It followed three months of steady declines that brought applications to their lowest level in more than three years. And weekly unemployment claims have been below 400,000 in nine of the past 10 weeks.

That's a "clear indication that the pace of layoffs has slowed," said Steven Wood, chief economist at Insight Economics.

Applications typically soar in the first two weeks of the year. That's because many companies lay off temporary workers who were brought on to help during the holidays. The department tries to adjust for those patterns. But the task is difficult because the data can be volatile. [Read more...]



Does deodorant ingredient affect breast cancer risk? (11 January 2012)
THURSDAY, Jan. 12 (HealthDay News) -- For several years, researchers have studied a possible link between substances called parabens -- widely used as a germ-fighting preservative in cosmetics such as deodorant/antiperspirants -- and breast cancer.

Investigators have learned that parabens, also found in some drugs and food products, can mimic weakly the action of the female hormone estrogen -- an established risk factor for breast cancer. And the fact that a disproportionate number of breast tumors occur nearer the underarm also had scientists wondering.

But now, British researchers who examined breast tissue samples from 40 women who had mastectomies have found that traces of parabens are widespread in tissues, even in the seven women who said they'd never used underarm products.

"The implication is that in these seven nonusers, the paraben measured must have come from another product or products," said Dr. Philippa Darbre, a cancer researcher at the University of Reading who has long studied the issue.

In the study, published online in January in the Journal of Applied Toxicology, Darbre and her colleagues report that one or more kinds of parabens were found in 158 of the 160 samples taken from the tissue collected from the 40 women. They found 96 samples contained all five of the most common paraben esters (forms). [Read more...]

PAM COMMENTARY: There's also the health issue of aluminum compounds in those products.



Iowa, New Hampshire, and South Carolina: Early primaries to limit your voting choices (5 January 2012)
Despite what you see about who "won" Iowa and who "won" New Hampshire and who "won" South Carolina, that's not the main function of these very early contests. What they are really about is culling down the field, promptly, and this is not really based on who wins.

New Hampshire, and to a lesser extent Iowa and South Carolina, play a disproportionate role in removing your choice of candidates in the primary. While you watch the horse race in these three states, understand that if you live in any other state, you are going to have fewer candidate choices, or no chance to vote on the candidate of your choice at all.

If a candidate "exceeds expectations" built by TV punditry and whichever poll is being quoted at the time, three things happen:

1. TV pundits start the drumbeat, building public expectations about "inevitability" of the candidate who did "better than expected";

2. Donor money reroutes itself, pouring dollars into the newly inevitable candidate;

3. Media then reports on the candidate's prowess in fund raising, citing this newly found skill as reason to believe the candidate is even more inevitable. [Read more...]

PAM COMMENTARY: Aside from poor voting accountability in New Hampshire and South Carolina, their early primaries allow small states with few electoral votes to dictate candidate choices to large states with big enough blocks of electoral votes to swing an election. The smaller states most likely just want the money -- all of that advertising and campaign cash means a lot to them -- but in the process they limit choice for everyone in the nation.



Homeland Security watches Twitter, social media (11 January 2012)
These include social networking sites Facebook and My Space - though there is a parenthetical notice that My Space only affords a "limited search" capability - and more than a dozen sites that monitor, aggregate and enable searches of Twitter messages and exchanges.

Among blogs and aggregators on the list are ABC News' investigative blog "The Blotter;" blogs that cover bird flu; several blogs related to news and activity along U.S. borders (DHS runs border and immigration agencies); blogs that cover drug trafficking and cybercrime; and websites that follow wildfires in Los Angeles and hurricanes.

News and gossip sites on the monitoring list include popular destinations such as the Drudge Report, Huffington Post and "NY Times Lede Blog", as well as more focused techie fare such as the Wired blogs "Threat Level" and "Danger Room." Numerous blogs related to terrorism and security are also on the list.

Some of the sites on the list are potentially controversial. WikiLeaks is listed for monitoring, even though officials in some other government agencies were warned against using their official computers to access WikiLeaks material because much of it is still legally classified under U.S. government rules.

Another blog on the list, Cryptome, also periodically posts leaked documents and was one of the first websites to post information related to the Homeland Security monitoring program.

Also on the list are JihadWatch and Informed Comment, blogs that cover issues related to Islam through sharp political prisms, which have sometimes led critics to accuse the sites of political bias. [Read more...]



Analyst Blames US, Mossad, MKO for Assassination of Iranian Scientist (12 January 2012)
TEHRAN (FNA)- A senior political analyst condemned the terrorist blast which killed an Iranian scientist in Tehran on Wednesday, and took the US, the Mossad and the anti-Iran terrorist Mojahedin-e Khalq Organization (MKO) responsible for the attack.

"Ultimately the author must have been Washington" as "none of the groups would dare carry out this high-profile hit without clearance from handlers in Washington," wrote Finian Cunningham in the Global Research.

Cunningham added that the US, along with "British MI6, Mossad and local proxies" has been orchestrating a campaign of terrorist subversion in Iran with the aim of overthrowing the establishment of the Islamic Republic, and "this is the real reason for the contrived confrontation over Iran's nuclear activities."

"The US covert war against Iran raised the stakes even higher today with the assassination of yet another nuclear scientist, with some analysts saying that the Islamic Republic is being pushed into a corner to either back down in its confrontation with the US or retaliate - the latter most certainly triggering an all-out war," wrote Finian Cunningham.

His remarks came after an Iranian university professor and deputy director of Natanz enrichment facility was killed in a terrorist bomb blast in Northern Tehran on Wednesday morning.

The magnetic bomb which was planted by an unknown motorcyclist under the car of Mostafa Ahmadi Roshan Behdast, a professor at Tehran's technical university, also wounded two other Iranian nationals in Seyed Khandan neighborhood in Northern Tehran. [Read more...]



Obama administration denies any role in killing of Iranian nuclear scientist (11 January 2012)
"I want to categorically deny any United States involvement in any kind of act of violence inside Iran," Secretary of State Hillary Rodham Clinton told reporters. "We believe there has to be an understanding between Iran, its neighbors and the international community that finds a way forward for it to end its provocative behavior, end its search for nuclear weapons and rejoin the international community and be a productive member of it."

Earlier, State Department spokeswoman Victoria Nuland wouldn't answer a question about whether Washington was involved in the killing -- or if the administration viewed Roshan as an innocent victim. "I'm not going to speak to who may or may not have done this," she told reporters.

The attack also came one day after Israeli military chief Lt. Gen. Benny Gantz was quoted as telling a parliamentary committee that 2012 would be critical for Iran -- in part because of "things that happen to it unnaturally."

And other Israeli officials, hinted at covert campaigns against Iran without directly admitting involvement.

"Many bad things have been happening to Iran in the recent period," said Mickey Segal, a former director of the Israeli military's Iranian intelligence department. "Iran is in a situation where pressure on it is mounting, and the latest assassination joins the pressure that the Iranian regime is facing."

Iranian authorities blamed Israel. [Read more...]



OIC condemns violation of Iranian airspace by U.S. spy drone (11 January 2012)
TEHRAN -- The Organization of Islamic Cooperation (OIC) has released a statement condemning the recent violation of Iranian airspace by a U.S. spy drone.

The statement expressed deep concern over the occurrence of the incident, saying such actions will negatively affect the sensitive situation in the region.

It also called for efforts to be made to prevent any action that could undermine peace, security, and stability in the region.

On December 18, Foreign Minister Ali Akbar Salehi announced that Iran has sent letters to the United Nations, the OIC, the Non-Aligned Movement, and other international organizations over the violation of Iranian airspace, calling for condemnation of the U.S. incursion. [Read more...]



Occupy Wall Street reclaims Zuccotti Park (11 January 2012)
Park, sweet park. Occupy Wall Street protesters flooded into their former dwelling space at Zuccotti Park Tuesday night after police removed the metal barricades that had blocked their entrance since a police raid in November, the Associated Press reported.

Some of the protesters began to gather in circles and read, others climbed atop the barricades holding signs, several people wielded American flags, and the official Occupy Wall Street Twitter account issued a call for artists to reoccupy the park.

"Word spread pretty quickly, and we ran down here," demonstrator Lauren DiGioia told the Associated Press. "It's hard to remember what it was like before the barricades were put up."

Police spokesman Paul Brown said the barricades came down because officials felt they were no longer necessary. However, the decision came just two days after the New York Civil Liberties Union called the barricades a "violation of city zoning laws." The organization had taken its complaint to the New York City Department of Buildings, saying it was illegal to restrict public access to the park.

Donna Lieberman, the group's executive director, told the AP she hoped Zuccotti Park could now "resume its rightful place as a center for meeting and protest" in the city. [Read more...]



Video key in discipline of police officers in Occupy Oakland protest (12 January 2012)
An onlooker's video played a key role in the Oakland Police Department's decision to discipline two officers for conduct during the Occupy Oakland protests.

The video shows the nameplate of one of officers covered with dark tape, according to court documents.

After an expedited internal affairs investigation into the actions of Officer John Hargraves and Lt. Clifford Wong, interim Oakland Police Chief Howard Jordan "immediately moved to implement what, in my judgment as chief of police, was appropriate personnel action," Jordan said in a recent written declaration.

Jordan did not disclose the punishment "on advice of my legal counsel," he said in the declaration.

The two officers were among a small group of uniformed officers approached by videographer Terrence Jerod Williams outside police headquarters. Williams said in a declaration that he was concerned that one of the officers had hidden his name "to prevent citizens from identifying him in the event he engaged in acts of misconduct."

In a video that Williams posted on YouTube, the officer ignores his questions about the covered-up nameplate. Williams then asks Wong about the nameplate, and Wong then walks over and strips off the tape to reveal the name "J Hargraves." [Read more...]



Conflict between rich, poor strongest in 24 years (12 January 2012)
Tensions between the rich and poor are increasing and at their most intense level in nearly a quarter-century, a new survey shows. Americans now see more social conflict over wealth inequality than over the hot-button topics of immigration, race relations and age.

The survey released Wednesday by the Pew Research Center highlights U.S. perceptions of the economic divide, an issue that has moved to the forefront in the 2012 presidential campaign amid stubbornly high unemployment, increasing poverty and protests by the Occupy movement.

About three in 10 Americans polled said there are "very strong" conflicts between the rich and poor, according to the independent research group. That is double the share who believed so in July 2009 and the largest proportion reporting that view in the 24 years the question has been asked in surveys.

In all, about 66 percent of those polled now say there are "very strong" or "strong" conflicts between the top and bottom income groups.

In contrast, a slightly smaller share of Americans -- 62 percent -- said there were "very strong" or "strong" conflicts between immigrants and native-born Americans. Even smaller shares of people saw such levels of conflict between blacks and whites (38 percent) and between young and old (34 percent). [Read more...]



Wisconsin database of those who sign recall petitions could delay recall vote on unpopular governor (12 January 2012)
Madison -- State elections officials plan to enter the names of all those who sign recall petitions into a new database -- a policy that will add to taxpayer costs and could delay when any recall elections would be held.

The decision, announced Thursday, comes after a ruling last week by Waukesha County Circuit Judge J. Mac Davis that said the state Government Accountability Board must take steps to search for duplicate names and fictitious names.

"It is a time-consuming and very costly process," the board's elections director, Nat Robinson, told the board.

He said the board is purchasing software that can electronically read the petitions and load the names into a database. Staffers will have to go over the database after the information is loaded because the software will misread some handwriting.

The Democratic groups trying to recall Gov. Scott Walker and other Republicans have asked an appeals court to stay Davis' court order. But even if that happens, the board will continue with its plan to create the new database, said board attorney Mike Haas.

"Unless a court directs us otherwise, we're going to proceed with the process?we've been planning," he told the board. [Read more...]



Walker gives speech to conservative group in Texas (11 January 2012)
AUSTIN, Texas -- Wisconsin Gov. Scott Walker is scheduled to give the keynote address at a conservative legislative forum in Austin.

The forum is sponsored by the nonprofit Texas Public Policy Foundation and is intended to promote conservative positions in state government.

Walker is expected to talk about his experience cutting government spending and promoting conservative values as governor of Wisconsin. He took office in January 2011, but now faces a recall effort.

Walker has traveled across the country speaking at similar venues and raising money for his campaign. His campaign records show he has recently raised $2.5 million from donors outside of Wisconsin, including more than $250,000 in Texas.

Walker triggered a firestorm last year when he introduced a bill that stripped most public workers of almost all their collective bargaining rights. [Read more...]



NASA says Canada in 'hot spot' of ecological change; Prairie grasslands and boreal regions to shift north by 2100 (11 January 2012)
A new NASA study predicts massive ecological changes for Canada's Prairies and boreal regions by the year 2100.

Those areas are in "hot spots" highly vulnerable to massive environmental changes this century due to global warming, the study states.

Much of Alberta, Saskatchewan, and Manitoba is predicted to see major shifts northward of plant and animal species.

"By about 2100, the climate change projections that we have today would suggest that there would be pressure on that grassland so prevalent in [the Canadian Prairies] to move further northward -- and at the expense of the forest moving further northward as well," said NASA climate scientist Duane Walliser, who spoke with CBC News from the Jet Propulsion Laboratory in Pasadena, Calif. [Read more...]



Naso investigators describe graphic sex stockpile at house (11 January 2012)
The Reno home of alleged serial killer Joseph Naso was a den of macabre sex memorabilia -- including photos of dead or incapacitated women, suitcases with mannequin parts, dolls dressed in lingerie, sadistic true-crime magazines, and personal diaries about rapes, investigators testified Wednesday.

"It took five detectives eight weeks to go through and document this evidence," said Detective Richard Brown of the Nevada Department of Public Safety.

But Naso, after listening to a daylong cataloging of his confiscated photographs and property, demanded to know why it was relevant to the charges of murder.

"Your honor, who's paying for all this entertainment?" he objected. "None of these people are deceased. [Read more...]



Probation officer found "rape diary" of accused serial killer (11 January 2012)
A probation officer testified Wednesday that he found a diary documenting rapes and sexual assaults of underage girls while he searched the home of a man suspected of being a serial killer.

Nevada Department of Public Safety probation officer David LeBaker made the disclosure during a preliminary hearing for Joseph Naso, who is accused in the "Double Initial" killings.

LeBaker said he found an aluminum clipboard containing the diary on Naso's dining room table in 2010. It detailed assaults of an underage girl on a Greyhound bus in Arkansas, a girl in Kansas and others, he said.

"I briefly went through it and read a few small paragraphs," LeBaker testified. "I then notified my supervisor and said, 'you should see this.'"

Naso, 78, is acting as his own lawyer in the case. The former photographer has pleaded not guilty to four murder charges involving slayings in the 1970s and 1990s. [Read more...]



'Pig Chase': Researchers develop inter-species multiplayer videogame (12 January 2012)
A scholarly project funded by the Dutch Organization for Scientific Research has achieved something unique: researchers have managed to create an inter-species multiplayer videogame played by humans and pigs at the same time.

In a demonstration video, a man uses a tablet computer to manipulate a glowing circle on a video wall installed alongside a pig pen. As he moves his finger across the touch-screen, the circles moves in tandem, causing the pigs to try and touch it with their snouts.

If the pig and the human can both manage to move the glowing circle through a triangle, the screen erupts with bright colors and an explosion of shapes.

Researchers at the Utrecht School of the Arts developed the game after scientists with Wageningen University noticed that pigs are attracted to reflective light. Because bored livestock can cause problems for farmers and ranchers -- pigs tend to be more aggressive when they're bored -- this project aims to pose a creative solution. [Read more...]



Walgreens spat sends millions to new pharmacies (11 January 2012) [DN]
The dispute, which is affecting million of patients nationwide, is particularly being felt in the Bay Area, where Walgreens has 40 percent of the market share. CVS Caremark is a distant second with 27 percent, according to Chain Drug Review, an industry publication.

Pharmacy benefit managers like Express Scripts serve as the middlemen between drug makers and pharmacies and their customers, which include health insurers, employers and other groups. With the goal of saving money for their customers, these companies negotiate prices for drugs and the rates pharmacies will be reimbursed for filling prescriptions.

Reimbursement at issue
Express Scripts and Walgreens have been locked in a battle for the past year over how much the pharmacy benefit manager would reimburse the pharmacies. Walgreens had been filling about 88 million prescriptions a year nationwide for Express Scripts.

Officials from Express Scripts say the drugstore chain wanted too much - as much as 20 percent higher than what other pharmacies in the network agreed to accept. Walgreens' executives have denied that figure and accused the benefit manager of offering less than the industry average cost to provide a prescription.

The dispute has affected about 10 percent of Walgreens' more than 60 million pharmacy customers. These include people in the Tricare program, which covers members of the military and their dependents, as well as WellPoint Inc., the parent company of Anthem Blue Cross in California, and most of the employers that use the pharmacy benefit manager. [Read more...]



Mexico government sought to withhold drug war death statistics (12 January 2012)
Reporting from Mexico City-- Six months before a presidential election that his party is widely expected to lose, President Felipe Calderon is on the defensive about the government's blood-soaked drug war, with new revelations that it sought to conceal death toll statistics from the public.

By unofficial count, at least 50,000 people are believed to have been killed since Calderon deployed the military in the first days of his presidency in December 2006.

A year ago, the government released an official death toll up to that point -- 34,612 -- and pledged to periodically update a database and make it public. But official documents show that the offices of both the president and the attorney general late last year refused formal requests for updated statistics filed under the Mexican equivalent of the Freedom of Information Act.

After the reports first surfaced on the Mexican news website Animal Politico, a Calderon administration official told The Times that the government wanted to verify the numbers before releasing them. "It is not a lack of transparency on our part," the official said. [Read more...]



Allergy alert: Dairy-free Whole Foods desserts may contain dairy (11 January 2012)
People with a milk allergy are being warned not to eat four kinds of desserts sold at three Whole Foods markets in the GTA because they may contain milk.

One person has become ill from eating the baked goods, the Canadian Food Inspection Agency said.

"Consumption of these products may cause a serious or life-threatening reaction in persons with allergies to milk," the agency said.

CFIA and Whole Foods Market issued the allergy alert Thursday and recalled the products. [Read more...]



Drone helps guide fuel ship on way to Nome (11 January 2012)
As a Russian fuel tanker plows through the frozen Bering Sea on its way to Nome, it has been getting help from an unlikely source: a drone that flies overhead and sends images of ice back to researchers onshore. The camera-equipped drone looks like a smoke detector with wings and legs. It glides on 20-minute missions ranging from 10 feet to 320 feet above the ice, and its images can be instantly viewed on a tablet-type computer screen.

The tanker is bound for Nome, a town of 3,500 residents that missed its final pre-winter delivery of fuel by barge when a big storm swept the region last fall. Without the delivery of 1.3 million gallons, the city could run short of fuel before a barge delivery becomes possible in late spring.

Researchers were using the 2.5-pound drone to provide a large picture of the ice in hopes of getting the tanker as close to shore as possible, said Greg Walker, unmanned aircraft program manager for the University of Alaska Fairbanks' Geophysical Institute. [Read more...]



Bungee jumps suspended at Victoria Falls (12 January 2012)
HARARE- A Zimbabwean tourism company has suspended bungee jumps at Victoria Falls while they investigate an accident in which a tourist plunged into the Zambezi River, a spokesman said Thursday.

"We voluntarily suspended bungee jumping for two days (from Wednesday) to allow an audit of the accident that happened" after a cord snapped, Shearwater Adventures spokesman Clement Mukwasi told AFP.

"This was to allow the auditors, management and crew the opportunity to analyze the causes of the broken cord and review the new system and procedures without distractions."

Jumps could resume from the weekend, he added. [Read more...]



'Human zoo' video causes outrage in India (12 January 2012)
NEW DELHI - Rights campaigners and politicians Wednesday condemned a video showing women from a protected and primitive tribe dancing for tourists reportedly in exchange for food on India's Andaman Islands.

British newspaper The Observer released the undated video showing Jarawa tribal women - some of them naked - being lured to dance and sing after a bribe was allegedly paid to a policeman to produce them.

Under Indian laws designed to protect ancient tribal groups susceptible to outside influence and disease, photographing or coming into contact with the Jarawa and some of the Andaman aborigines is banned.

The tribe, thought to have been among the first people to migrate successfully from Africa to Asia, lives a nomadic existence in the lush, tropical forests of the Andamans in the Indian Ocean. [Read more...]



Three Carlyle founders each land a $138m payday (12 January 2012)
Carlyle founders David Rubenstein, Bill Conway and Daniel D'Aniello each received $138m in pay last year, according to documents filed with the top US financial watchdog the Securities and Exchange Commission (SEC).

The three co-founders each received a base salary of $275,000, a bonus of $3.5m, and a $134m share of the firm's investment profits.

Rubenstein, Conway and D'Aniello founded the Washington-based firm 25-years ago and named it after the luxurious New York hotel they favour. It once specialised in defence contracts but has since expanded its investment interests. Recent buyouts include the car rental group Hertz, Dunkin' Donuts and Moncler, the Italian fashion and sportswear brand. The disclosures were made as Carlyle prepares for a stock market listing.

Often described as 'secretive', Carlyle is famous for its top-level contacts and political hires. It counts former president George Bush, his secretary of state James Baker, and John Major, the former UK prime minister, among its alumni and was a target of Michael Moore's documentary Fahrenheit 9/11. [Read more...]



Dept. of Transportation allegedly withholding data on domestic drone flights (11 January 2012)
The Electronic Frontier Foundation (EFF) filed a lawsuit against the U.S. Department of Transportation on Wednesday for allegedly withholding records pertaining to the use of unmanned aircraft within the United States.

"Drones give the government and other unmanned aircraft operators a powerful new surveillance tool to gather extensive and intrusive data on Americans' movements and activities," said EFF Staff Attorney Jennifer Lynch. "As the government begins to make policy decisions about the use of these aircraft, the public needs to know more about how and why these drones are being used to surveil United States citizens."

Any drone flying over 400 feet needs a certification or authorization from the Federal Aviation Administration, part of the DOT. But there is currently no information available to the public about who specifically has obtained these authorizations or for what purposes.

The group sent a Freedom of Information Act request to the DOT in April 2011, seeking to find which public and civil entities have been granted authorization to fly unmanned aircraft within the United States. Despite acknowledging the request, the agency failed to hand over any records. [Read more...]



U.K. launches probe over torture allegations in Libya (12 January 2012)
No British spies will be charged over their alleged complicity in the torture of two terror suspects but a new investigation will be held into allegations of rendition in Libya, the top prosecutor in England and Wales said today.

MI5 and MI6 agents will not face charges over the ill-treatment and torture of UK resident Binyam Mohamed in Pakistan and another detainee at Bagram Air Base in Afghanistan, Director of Public Prosecutions Keir Starmer QC said.

But a criminal investigation will be launched into the alleged rendition and ill-treatment of two people in Libya, Scotland Yard said.

One of the Libyans at the centre of the new claims is the military commander and rebel leader Abdul Hakim Belhadj, head of the Tripoli Military Council. [Read more...]



'They've murdered my son,' mom says after son dies using toxic ecstasy (12 January 2012)
Five overdose deaths in just over a month have been linked to a batch of the street drug ecstasy tainted with a lethal chemical never before seen in Calgary by police.

Toxicology reports by the province's chief medical examiner revealed the presence of a dangerous chemical - paramethoxymethamphetamine (PMMA) and methamphetamine - resulting in a compound five times more toxic than typical ecstasy, or MDMA.

On Wednesday, police and health officials sounded the alarm, renewing warnings to the public of the dangers of the drug and shedding light on the city's recent spate of overdose deaths.

In each case, police say overdose victims believed they were ingesting ecstasy, or MDMA - not PMMA or methamphetamine. [Read more...]



Ex-FCC Commissioner Michael Copps on Media Consolidation, Broadband Expansion, Threats to Journalism (12 January 2012) [DN]
JUAN GONZALEZ: Well, Commissioner Copps, on the issue of universal broadband policy, why is it that this country has fallen behind, when it comes to--compared to many other countries in the world, in terms of citizen access not only to broadband, but to high-speed broadband?

MICHAEL COPPS: We forgot how we built America. We always, when we built infrastructure in the past, had the public sector and the private sector working together. The private sector is the lead economic engine pulling the locomotive, but heading toward a vision, heading toward a national goal, when we were building those railroads and becoming a continental power and building the interstate highway system. And then we got off on this tangent, beginning in the '80s, that the market would solve all of these problems. You didn't need government, you didn't need a vision. So, we went from being first or second in broadband in 2001, when I joined the Federal Communications Commission, to now 15th, 20th, 24th. I don't know precisely where. It depends on whose ratings you read. But I know, wherever we are, it's down there where your country and mine should never be finding itself.

AMY GOODMAN: What about that--

MICHAEL COPPS: So you have to have a strategy. We didn't have--we didn't have the strategy, and a sense of mission, even now, although the Commission has reformed universal service, which is the system that subsidized telephones for rural areas and low-income areas. We've got to see this not as a problem that jiggering with the universal service system can resolve. This has to be a national vision. Somebody has to say, this stuff is really important to the future of the United States of America, if we're going to create jobs, become competitive in the world economy, create opportunity for all of our citizens. [Read more...]



Anonymous will act against National Defense Authorization Act, NDAA (11 January 2012) [AJ]
Anonymous wages attack on National Defense Authorization Act, NDAA, re-signed by Obama into law, giving the military extraordinary sweeping powers to detain US citizens indefinitely without trial.

Time magazine called the protester the person of the year for 2011, but if the US government and Obama Administration continue with its campaign against American freedom, defying corruption with demonstration as such will be outlawed in only a matter of time in the USA.

Concerned over how very real the collapse of the US Constitution is because of Congress' passing of the National Defense Authorization Act, the NDAA, global activists with the online collective Anonymous have proposed a national day of action against the controversial legislation to occur within next month.

Hacktivists had initially proposed a massive campaign against the act for January, but have now moved the protest to launch on February 3.

The National Defense Authorization Act for Fiscal Year 2012, or NDAA, was recently signed off by US President Barack Obama. Under the legislation, the Department of Defense is guaranteed spending appropriations for a 12-month span. Certain provisions snuck in, however, the US government is granted the powers to indefinitely detain and torture American citizens without charge, essentially creating Guantanamo Prison-style detention possibilities for anyone deemed a threat by American authorities.

US President Barack Obama insists that he will not abide by such provisions, although the laws are still written and approved under his own name. Although he could abide by his word and remove himself from endorsing any of the provisions, the fact that the legislation does still for such enforcement does not negate its existence. [Read more...]



Thousands of Haitians march demanding jobs, housing (11 January 2012)
OUANAMINTHE, Haiti -- As thousands peacefully took to the streets in Haiti's quake-scarred capital city Wednesday, Haitian officials and foreign diplomats focused on rebuilding the country's shattered economy with new commitments of more than $240 million in foreign aid.

On the second anniversary Thursday of the earthquake that killed more than 300,000 people, frustrations are mounting but Haitian leaders and foreign donors are trying to lay the foundation for change and move the conversation away from aid to development and job opportunities for millions of Haitians who currently rely on informal jobs, remittances and nongovernmental organizations to survive.

"If you ask people in the camps what do you want? They don't say housing first,'' said Nigel Fisher, the United Nations head humanitarian official in Haiti. "They'll say jobs first, jobs second, jobs third. Then they'll say an education for our kids. It's misguided to think the response to displacement is housing. It's jobs to give people the choices of what to do, where to live, how to use their money."

In the northern border city of Ouanaminthe, former U.S. President Bill Clinton promoted job creation as the key to Haiti's progress by visiting two projects, a factory operated by the shoe-making company Timberland, and a farm whose production includes nuts used in peanut butter to treat malnourished children. [Read more...]



Power plants main global warming culprits, EPA finds (11 January 2012)
The most detailed data yet on emissions of heat-trapping gases show that U.S. power plants are responsible for the bulk of the pollution blamed for global warming. Power plants released 72 percent of the greenhouse gases reported to the Environmental Protection Agency for 2010. The data include more than 6,700 of the largest sources of greenhouse gases, or about 80 percent of total U.S. emissions.

According to an Associated Press analysis of the data, 20 power plants in 14 states account for the top-releasing sites.

The largest greenhouse gas polluter is the Scherer power plant in Juliette, Ga., which is owned by Southern Company.

That coal-fired power plant reported releasing nearly 23 million metric tons of carbon dioxide, the chief greenhouse gas, in 2010. [Read more...]

PAM COMMENTARY: Windmills have never looked so wonderful...



Study says 46 million Americans are below the poverty line -- up 27% since start of recession, and likely to get worse (11 January 2012)
Millions of Americans will be forced into poverty in the coming years even as the US hauls itself out of the longest and deepest recession since the second world war.

A study from Indiana University, released on Wednesday, says the number of Americans living below the poverty line surged by 27% since the beginning of what it calls the "Great Recession" in 2006, driving 10 million more people into poverty.

The report warns that the numbers will continue to rise, because although the recession is technically over, its continued impact on cuts to welfare budgets and the quality of new, often poorly paid, jobs can be expected to force many more people in to poverty. It is also difficult for those already under water to get back up again.

"Poverty in America is remarkably widespread," concludes the study, At Risk: America's Poor During and After the Great Recession. "The number of people living in poverty is increasing and is expected to increase further, despite the recovery." [Read more...]



SIX TRAP DOORS IN NEW HAMPSHIRE ELECTION PROCESS (6 January 2012)
TRAP DOOR #2 - (WHO DID VOTE): A telltale sign for ballot box stuffing is when votes exceed voters. Here are voter/vote totals from Swanzey in New Hampshire's 2008 presidential primary:
1,591 votes - 1,333 voters = 258 impossible Democratic votes
1,092 votes - 951 voters = 141 impossible Republican votes
Documentation: http://www.bbvforums.org/forums/messages/157/Swanzey-72828.pdf

The total number of impossible votes in Swanzey alone were 258 + 141 = 399

The "Swanzey Stuffing" does have a positive side: At least Swanzey reported their impossible numbers promptly to the Secretary of State. A citizen caught it, and (one would hope), the secretary of state had an opportunity to investigate the incident. But they didn't.

In 2010, though it is required by law to report to the secretary of state the number of votes and voters, towns did not report it. An alert public citizen, Deborah Sumner, noticed the absence of this required ballot-stuffing safeguard and brought it to the attention of the secretary of state, the Ballot Law Commission, the attorney general, and the media. Though the attorney general did issue a written opinion confirming that the report is required by law, no one did anything about it.

Here is the law: RSA 659:73 (f) and (g). Subsection (f) is the number of voters who show up at the polls; subsection(g) is the number who vote absentee; add the two together and you know how many warm bodies actually cast a vote. Compare that to the number of votes and if there are more votes than voters, someone stuffed the ballot box (or can't prove they didn't).

In 2012, since nothing was done about 2008's impossible numbers, and nothing was done about 2010's willful noncompliance with RSA 659:73, we have every reason to believe that this trap door is still ready and waiting for anyone who wants to exploit it. [Read more...]



Romney Cements Front-Runner Status with Unlimited Spending from Unregulated Super PACs (11 January 2012) [DN]
ANDY KROLL: Yeah. I think what we've seen in this campaign is the rise of super PACs. These are the supposedly independent political outfits that can raise and spend unlimited amounts of money. You know, Mitt Romney has a very deep-pocketed super PAC. In Iowa, we saw this pro-Romney super PAC, which purports to be independent but is really run by former Romney '08 campaign staffers--we saw this super PAC just viciously attack Newt Gingrich, essentially knock Newt Gingrich far down the polls. Newt Gingrich finished far back in the pack in Iowa and tied for fourth here in New Hampshire. And Gingrich was in fact someone who, at one point, very briefly, was competing with Governor Romney on the national stage and in New Hampshire. And that super PAC money just knocked him down and just gutted his campaign.

And so, we've seen the super PAC money again here in New Hampshire. We saw it in Iowa. We're going to see it, you know, in the millions of dollars in South Carolina and Florida, the next two primary fights. And so, this outside money, especially from the pro-Romney folks, has been a way to knock them all out at the knees and solidify Governor Romney's spot on the top. And it's something that, you know, his campaign can't do, and really doesn't want to do. You know, they don't have to worry about being so negative, because they have this outside dark-money group to do it. Ron Paul, as well, has had some outside groups working on his behalf, and he's been attacking folks, like Governor Romney, like Jon Huntsman, here in New Hampshire. And then Governor Huntsman himself has a super PAC that was financed by his father, the billionaire chemical magnate. That super PAC is going to be crucial to whether Jon Huntsman even lasts another week in South Carolina. Yet it's unclear whether that super PAC is going to continue helping him out or not.

NERMEEN SHAIKH: Andy Kroll, talk about Carl Forti, the Republican strategist, and how important his work was in Romney's success last night.

ANDY KROLL: Yeah, Carl Forti is Mitt Romney's $12 million mystery man, as we recently put it. You know, he is the brains behind Restore Our Future, the pro-Romney super PAC. He's plotting the strategy. He's, you know, funding, cutting, conceiving the attack ads that have gone after Mitt Romney's opponents. And I think that in Iowa, especially, that super PAC, Carl Forti, were just crucial in Romney eking out, as you said, that whisker-thin, eight-vote victory there. And now you have Governor Romney winning in Iowa, you have him winning in New Hampshire. They can say that "we're making history" and be honest about it. And that history making would not have been possible without Carl Forti and this super PAC he's running. [Read more...]



Los Angeles crime season: From serial arsonists to serial killer (11 January 2012)
A street outside the Placentia shopping center where a homeless man was killed became an arena for questioning Tuesday night, as police continued to search for a suspected serial killer.

One by one, drivers were stopped and questioned by law enforcement officials involved with investigating three killings of homeless men that are believed to be connected, the first of which occurred Dec. 20.

Fliers with a grainy photograph of the suspected killer taken on a surveillance camera and a white Toyota Corolla believed to be connected to the crimes were handed out to drivers.

After a third man, identified as Paulus Smit, 57, was found dead outside a library in Yorba Linda on Dec. 30, police formed a task force with five agencies, including the FBI, to investigate the killings. Two days earlier, police had found Lloyd Middaugh, 42, near a riverbed trail in Anaheim. Investigators believe the deaths are the work of a serial killer.

In an effort to generate more tips and contacts in the community, police interviewed hundreds of drivers and vehicle passengers -- many of whom were on their way home -- about any knowledge of the crimes, and in particular, if they knew James Patrick McGillivray, 53, the first victim to be stabbed to death. [Read more...]



On the 10-year anniversary of the prison, a closer look at a few of the detainees that have passed through Gitmo (11 January 2012)
The child - Omar Ahmed Khadr is the first person to be convicted of war crimes committed as a child since the second world war. A Canadian citizen, he was 15 when he was captured by US forces in Afghanistan and taken to Bagram air base where he later claimed that he had been forced to confess to terrorist crimes through coercive interrogation. In October 2002 he was transferred to Guant?mo and in October 2010 he pleaded guilty and was given an eight year sentence without any reduction for time served. Khadr is one of 21 detainees who were children when they were imprisoned at Guantanamo, the youngest having been 13.

The old man - Mohammed Sadiq was Guant?mo's oldest prisoner. He was 89 when he was transferred to the camp in May 2002. Despite the fact that vice president Dick Cheney had described the detainees as "the worst of a very bad lot", internal assessment files put out by WikiLeaks showed that Sadiq's US captors were fully aware that he was suffering from senile dementia and osteoarthritis. He was released after five months and returned to Afghanistan.

Prosecuted in federal court - Ahmed Ghailani is the only detainee to have been transferred to the US mainland for prosecution. He was convicted in November 2010 in a New York court for taking part in the bombings of US embassies in east Africa in 1998. He is serving life without parole in a supermax prison in Colorado.

9/11 'mastermind' - Dubbed the "principal architect of the 9/11 attacks", Khalid Sheikh Mohammed has become the embodiment of the failure to close Guantanamo. In November 2009 it was announced that he and his four co-defendants -- Ramzi Bin al-Shibh, Walid bin Attash, Ali Abdul Aziz Ali and Mustafa Ahmed al-Hawsawi -- would all be transferred to New York for trial in a civilian federal court. But after a storm of not-in-my-backyard protest from New York politicians and Republicans in Congress, the Obama administration backed down and the cases were returned to Guant?mo's military court system in April last year. [Read more...]



China unbowed by US pressure over Iranian oil (11 January 2012)
But China, which buys almost one-third of Iran's oil exports, reiterated its opposition to sanctions, which it has previously called improper and ineffective.

"Iran is also an extremely big oil supplier to China, and we hope that China's oil imports won't be affected, because this is needed for our development," Zhai Jun, China's vice foreign minister, told a news conference.

"We oppose applying pressure and sanctions, because these approaches won't solve the problems. They never have. We hope that these unilateral sanctions will not affect China's interests."

But Beijing on Wednesday called on Iran and the UN atomic watchdog to co-operate over a new uranium enrichment plant, amid mounting international tensions over Tehran's nuclear programme. [Read more...]



Rivals' Attacks on Romney's Corporate Record Display Occupy Wall Street's Wide Reach (11 January 2012) [DN]
REP. RON PAUL: The one thing is, is we do know they will come home. My goal and our goal has always been to bring them home in a deliberate fashion to avoid a major economic crisis by destroying our economy by spending so much overseas. In the last 10 years, the wars that have gone on added $4 trillion of debt. And I don't think we have been one bit safer for it. I think we have been less safe because of all the money that we have spent overseas. So, this is the issue now. It is--it is an issue that I think is crucial.

Jim mentioned in the introduction that, you know, so often they say that if we tell people that we think we should spend less in the military, they say, "Oh, that means you want to cut defense." No, if you cut the military-industrial complex, you cut war profiteering, but you don't take one penny out of national defense.

And besides--besides, we're flat-out broke. Fortunately, we did not have to fight the Soviets. The Soviets brought themselves down for economic reason. Do you know that they were so foolish and thought themselves so bold that they could pursue their world empire that they invaded Afghanistan?

AMY GOODMAN: And that was Ron Paul. In South Carolina, some experts predict Paul's foreign policy views, antiwar positions, could hurt him, given the state's large military institutions and heavy weapons industry. But Ron Paul says he receives more money from members of the military than all the other candidates combined. [Read more...]



US-Backed Terror Group Responsible For Assassination of Iranian Nuclear Scientist (11 January 2012) [AJ]
The US-backed terrorist group Mujahedeen-e Khalq (MEK), in association with Israeli intelligence agency Mossad, was responsible for today's car bomb attack in Tehran which killed Iranian nuclear scientist Mostafa Ahmadi Roshan, according to Israeli sources close to Jewish writer Richard Silverstein.

The scientist, a specialist working at the country's Natanz's uranium enrichment facility, was killed after a magnetic bomb was attached to the side of his car by two men on a motorcycle.

"My own confidential Israeli source confirms today's murder was the work of the Mossad and MEK, as have been a number of previous operations I've reported here," reports Silverstein.

Silverstein's blog, Tikum Olam, cannot be dismissed as Iranian state media. According to the Daily Telegraph, the blog "has a record of revealing information censored inside Israel" and has been praised as being "important" by Yossi Melman, a veteran security and intelligence reporter for Haaretz.

Silverstein adds that the method of assassination mirrors similar murders carried out by MEK and Mossad in the past. He also cites a Le Figaro piece which documents how, "Iranian assets are being prepared for conducting operations inside [Iran] as part of Israel's undercover intelligence war against Iran's nuclear energy program." [Read more...]



Iran blast 'kills nuclear scientist' (11 January 2012)
A nuclear scientist who supervised a department at the Natanz uranium enrichment facility has been killed by a magnetic bomb placed on his car by two assailants in northern Tehran, Iranian media reported.

The attack strongly resembles earlier killings of scientists working on the country's controversial nuclear programme.

The bomb explosion killed Mostafa Ahmadi Roshan, a chemistry expert and a director of the Natanz facility in central Iran, the semi-official Fars news agency reported.

Vice President Mohammad Reza Rahimi said Israeli agents were behind the attack, but cannot ``prevent progress'' in what Iran claims are peaceful nuclear efforts. [Read more...]



The mafia is now Italy's largest 'bank' (10 January 2012)
Organized crime now generated annual turnover of about 140 billion euros ($178.89 billion) and profits of more than 100 billion euros, it added.

"With 65 billion euros in liquidity, the Mafia is Italy's number one bank," said a statement from the group, which was set up in Palermo a decade ago to oppose extortion rackets against small business.

Organized crime groups like the Sicilian Cosa Nostra, the Naples Camorra or the Calabrian 'Ndrangheta have long had a stranglehold on the Italian economy, generating profits equivalent to about 7 percent of national output.

Extortionate lending had become an increasingly sophisticated and lucrative source of income, alongside drug trafficking, arms smuggling, prostitution, gambling and racketeering, the report said.

"The classic neighborhood or street loan shark is on the way out, giving way to organized loan-sharking that is well connected with professional circles and operates with the connivance of high-level professionals," the report said.

It estimated about 200,000 businesses were tied to extortionate lenders and tens of thousands of jobs had been lost as a result. [Read more...]



Good News for Ron Paul: Florida May Allow Proportional Delegates (11 January 2012) [AJ]
According to Ron Paul's campaign chair, Jesse Benton, Florida may announce today that it plans to allow proportional delegates. If so, that would be great news for Paul.

Florida is a winner take all state. In other words, whoever wins the primary gets all the delegates. The proposed change means delegates would be divided up between top finishers.

Republicans decided this year to replace the winner take all system with representation system in states that hold primaries before April. Apportionment would be left up to the states, according to a Republican National committee memo on the subject.

New Hampshire used proportional representation and not by a winner-take-all allocation during its primary on January 10. In that race, Ron Paul finished second. He earned three delegates in the state. [Read more...]



EPA News Release: Companies Face Fines for Lead Paint Disclosure Violations at Two Navy Bases in New England (10 January 2012)
(Boston, Mass. -- Jan. 10, 2012) -- Two companies face significant penalties for violating federal lead paint disclosure laws at the Portsmouth Naval Shipyard in Kittery, Maine and the Naval Submarine Base New London in Groton, Conn.

A complaint filed by the U.S. Environmental Protection Agency asserts that Northeast Housing, LLC, and Balfour Beatty Military Housing Management, LLC failed on multiple occasions over several years to notify prospective tenants, including families with young children, about potential lead paint hazards in housing managed by the companies on the two Navy bases in New England. Notifying prospective tenants and purchasers of housing units helps parents protect young children from exposure to lead-based paint hazards.

The companies face a possible fine of $153,070 for alleged violations of the Lead Based Paint Disclosure Rule. EPA's complaint asserts that the two companies failed to comply with the Disclosure Rule when they entered into 13 contracts to lease target housing for military personnel during the years 2007, 2008, 2009 and 2010 at the Portsmouth Naval Shipyard and the U.S. Naval Submarine Base.

The housing at both bases is owned by Northeast, a joint venture limited liability company between the Department of the Navy and a wholly-owned subsidiary of Balfour Beatty Communities, LLC, of which the BBC affiliate is the managing member. There are approximately 25 target housing units located at Portsmouth Naval Shipyard, where housing was built in the 1800s and early 1900s. There are approximately 735 target housing units at the Naval Submarine Base in Groton, which was built in the early 1960s. [Read more...]



At a Portland garbage station, the ancient art of falconry may solve a modern problem (9 January 2012)
While not much fun for gulls, the use of trained falcons for bird abatement work is a growing trend at West Coast landfills, transfer stations and in vineyards and berry fields. It's usually non-lethal -- gulls instinctively panic when a predator is in flight -- and more practical and less noisy than netting or bird cannons.

Recology Oregon, which operates the central transfer station for Metro, began looking for solutions after hundreds of gulls descended in early October. The station has taken in restaurant food scraps since 2004 and residential scraps since Oct. 31, when Portland's home food composting service began. The combination provided easy meals for increasing numbers of greedy gulls and the other usual suspects.

Gulls are particularly problematic because they scatter garbage and foul equipment, roofs and vehicles with their droppings.

To control them, Recology turned to the centuries-old practice of falconry and to Airstrike Bird Control, a California company that trains falcons to patrol landfills, vineyards, orchards and blueberry fields, and small Harris hawks to roust pigeons from shopping malls and warehouses. [Read more...]



Drones, Asia and Cyber War: Pentagon Shifts Priorities in New Review; Budget Still Exceeds Bush Era (9 January 2012) [DN]
AMY GOODMAN: Well, explain that, and this issue of moving toward drone wars, when you have a situation where the United States will not feel the pain of war, where a bombing of a village can be accomplished by someone on a computer keyboard with one keystroke.

WILLIAM HARTUNG: Well, I think, you know, even now, a lot of people act as if we're not at war. They sort of put Iraq and Afghanistan out of their minds. But with drone wars, basically, people can pretend it's not happening. I mean, not only is there no risk to the person who's controlling the drone, but there's a lot of support for this in Democratic and Republican circles. The notion is, if we're not putting troops at risk, all is OK, even if it violates the sovereignty of countries, even if civilians are killed, even if there's human rights problems. And I think, most importantly, it lowers the bar for going to war. So I don't view it as progress in any sense.

AMY GOODMAN: So what actually will change, Bill Hartung?

WILLIAM HARTUNG: Well, they're going to cut troops, maybe 100,000, which will leave them with 1.3 million, which is a huge force. They might slow down some things like the F-35 combat aircraft, the Lockheed Martin system which has had cost overruns, is not performing properly. They would probably have to slow that down under any circumstances. And really they've been pretty cagey about what else is going to happen. They said, well, wait 'til the budget is released in a few weeks. And pretty much every question that they were asked, that was sort of their boilerplate answer. [Read more...]



FAA waives rules, says paid-pilots can guide whooping cranes to Florida using bird-like plane (10 January 2012)
The pilots of the bird-like aircraft that has been leading nine young whooping cranes to their winter home in Florida have been granted a special exemption by federal regulators to continue their journey.

The Federal Aviation Administration has provided a one-time waiver to Operation Migration, a conservation organization trying to re-establish an Eastern flyway for whooping cranes by teaching young birds how to make the flight.

Operation Migration ran into trouble with the FAA because it pays salaries to pilots. FAA regulations say sport planes -- a category that sometimes includes aircraft of exotic design -- can only be flown for personal use.

"Because the operation is in 'mid-migration,' the FAA is granting a one-time exemption so the migration can be completed," the agency said in a statement. "The FAA will work with Operation Migration to develop a more comprehensive, long-term solution." [Read more...]



Japan to release three activists who boarded whaling vessel (10 January 2012)
REPORTING FROM SEOUL --- Bringing a diplomatic end to an unwieldy high-seas drama, three Australian anti-whaling protesters detained after boarding a Japanese vessel in the Indian Ocean will be released to Australian authorities, the government in Canberra announced Tuesday.

The trio, who illegally boarded a whaling support vessel, the Shonan Maru 2, in the darkness on Sunday, will not be charged under an agreement with the Japanese government, Australian Prime Minister Julia Gillard's office told reporters.

But Gillard denounced the tactics that are part of the years-long battle between Japanese whalers and fierce environmentalists who want the Asian nation to stop killing whales.

"Activity of the nature undertaken by these three Australians is unacceptable," Gillard said through a spokesman. "No one should assume that because an agreement has been reached with the Japanese government in this instance, that individuals will not be charged and convicted in the future." [Read more...]



Nicotine products don't help, study finds (10 January 2012)
The nicotine gum and patches that millions of smokers use to help kick their habit have no lasting benefit and may backfire in some cases, according to the most rigorous, long-term study to date of nicotine replacement therapy.

The study, released Monday, followed nearly 2,000 people over a period of years, and is likely to inflame a long-running debate about the value of nicotine alternatives. In medical studies, the products have appeared effective, making it easier for people to quit, at least in the short term. Those earlier, more encouraging findings were the basis for federal guidelines that recommended the products for smoking cessation.

But in surveys, smokers who have used the over-the-counter products, either as part of a program or on their own, have reported little benefit. The new study followed one group of smokers to see whether nicotine replacement affected their odds of kicking the habit over time. It did not, even if they also received counseling with the nicotine replacement.

The market for nicotine replacement products has taken off in recent years, rising to more than $800 million annually in 2007 from $129 million in 1991. The products were approved for over-the-counter sale in 1997, and many state Medicaid programs cover at least one of them. [Read more...]



Burma opposition leader Aung San Suu Kyi to run for office (10 January 2012)
Burma's opposition leader Aung San Suu Kyi has confirmed she will run for a parliamentary seat in April by-elections.

Party spokesman Nyan Win said today that the Nobel Peace Prize winner announced during a party meeting that she will seek a seat in suburban Rangoon,Burma's largest city and her hometown.

Ms Suu Kyi's presence will add star power and significance to upcoming by-elections that will be held nearly one year after nominally democratic elections ended a half century of military rule.

Her National League for Democracy Party decided to rejoin electoral politics amid signs that the new government is easing years of repression. [Read more...]



North Korea to issue special pardons for prisoners (10 January 2012)
North Korea will issue special pardons for prisoners to commemorate milestone birthdays of its two late leaders, state media said, in the first such dispensations in more than six years.

The pardons come as North Korea's new leader, Kim Jong-un, moves to solidify his power in the wake of his father Kim Jong-il's death last month. Believed to be in his late 20s, Kim Jong-un has already picked up a slew of prominent titles such as supreme commander of the military, with top officials publicly pledging their loyalty.

The pardons will start 1 February at the decree of the Presidium of the Supreme People's Assembly, the official Korean Central News Agency said in a dispatch. KCNA did not say what sorts of crimes would be pardoned or how many inmates would be freed.

The decision is meant to mark the 70th anniversary of the birth of Kim Jong-il in February, and the 100th anniversary of the birth of his father, North Korea founder Kim Il Sung, in April, KCNA said. [Read more...]



Russia's space chief says failures may be sabotage (10 January 2012)
Russia's space chief says the recent failures of his country's spacecraft may have been caused by hostile interference.

Roscosmos chief Vladimir Popovkin stopped short of accusing the United States of disabling Russian satellites, but in an interview published Tuesday in the daily Izvestia he said some Russian craft had suffered malfunctions while flying beyond the reach of its tracking facilities.

Popovkin said he didn't want to proportion blame, but modern technology makes spacecraft vulnerable to foreign influence.

Popovkin made the comment when asked about the failure of the unmanned Phobos-Ground probe, which was to explore a Mars moon but became stranded while orbiting Earth after its Nov. 9 launch. [Read more...]



US agents helped launder millions in drug proceeds (10 January 2012)
Mexico's government allowed a group of undercover U.S. anti-drug agents and their Colombian informant to launder millions in cash for a powerful Mexican drug trafficker and his Colombian cocaine supplier, according to documents made public Monday.

The Mexican magazine Emeequis published portions of documents that describe how Drug Enforcement Administration agents, a Colombian trafficker-turned-informant and Mexican federal police officers in 2007 infiltrated the Beltran Leyva drug cartel and a cell of money launderers for Colombia's Valle del Norte cartel in Mexico.

The group of officials conducted at least 15 wire transfers to banks in the United States, Canada and China and smuggled and laundered about $2.5 million in the United States. They lost track of much of that money.

In his testimony, the DEA agent in charge of the operation says DEA agents posing as pilots flew at least one shipment of cocaine from Ecuador to Madrid through a Dallas airport. [Read more...]



NDAA Protests End In Ironic Swarm Of Arrests (10 January 2012) [AJ]
Responses to the event vary. Most people who have actually been exposed to the facts on the NDAA have expressed utter disgust and fury. Rightly so. Some, however, have taken the old elitist mantra, perpetuated effectively by the Neo-Cons in their heyday, that if you are not for the system, then you are a danger to society. Not surprisingly, there are still plenty of useful idiots out there buzzing about like parasites in search of blood.

For those who would applaud these arrests, and suggest that they are well deserved, I would have to ask very pointedly; why?

Is it right to crush free speech as long as the message is offensive to you personally? Do peaceful protestors really present a legitimate threat to our national stability? Are they truly more dangerous than a corrupt government hellbent on assassinating the legal protections of our natural rights which have existed for centuries? Would any supporter of the jackboot methodology like to explain to me in a coherent manner why they believe their skewed world view should be shielded from sincere questions? Please, I can't wait to witness the kind of ridiculous mental gymnastics required to make such arguments palatable. If this kind of ignorance wasn't so destructive, it might actually be entertaining.

The bottom line is, it doesn't matter if these activists were in Grand Central Terminal, on the streets, or busting through the doors of the Oval Office. While New York authorities will attempt to argue property loopholes in free speech protections for Grand Central, or national security because of the vulnerability of the terminal, really, this has nothing to do with either. This is about the removal of American voices from a room, and nothing more. If the message is going to be suppressed by the mainstream media, and shrugged off by representatives, then protesters must go to where the people are, and make the truth heard by whatever means necessary. [Read more...]



City claims Rat population has 'exploded' around Occupy D.C. camps (9 January 2012)
The rat population around the two Occupy D.C. camps at McPherson Square and Freedom Plaza has "exploded"since protesters began their vigil in October, according to Mohammad N. Akhter, the director of the District's Department of Health.

Akhter said in an interview Monday that city health inspectors have seen rats running openly through both camps and spotted numerous new burrows and nests underneath hay-stuffed pallets occupiers are using for beds. Both campsites had working kitchens for weeks until last week, but protesters at McPherson Square voluntarily closed down theirs after health inspectors pointed out unsanitary conditions during an informal monitoring visit.

Akhter said his concerns about the health and safety at the camps prompted him to order a city-wide review of conditions there, including input from health inspectors, mental health professionals, experts on the homeless and others. He is reviewing their findings this week.

"I'm very supportive of their rights and ability to demonstrate but I have concerns about their personal safety," Akhter said. [Read more...]



FAA regulations ground whooping cranes (7 January 2012)
Operation Migration, the U.S. Fish & Wildlife Service's partner in the effort to restore whooping crane populations and traditional migratory patterns, is cooperating with the Federal Aviation Administration to resolve the regulatory issues. The organization has applied for a waiver to exempt it from the FAA regulation that prohibits compensating pilots of such aircraft as ultra-lights. If the waiver is approved, the migratory flight can continue.

Operation Migration has been piloting ultra-light aircraft to lead young whooping cranes on an eastern migratory route each year since 2001.

"(We are) considering alternatives for the whooping cranes if approval of a waiver is significantly delayed," said Peter Fasbender, field project leader for the Fish & Wildlife Service's Green Bay Ecological Services Field Office in New Franken, Wis. "Options could include releasing the cranes at nearby refuges, or possibly transporting them to release sites in Florida at St. Marks and Chassahowitzka national wildlife refuges."

This is the fourth year that St. Marks National Wildlife Refuge has been used as wintering grounds for the cranes. It was chosen, along with Chassahowitzka National Wildlife Refuge north of St. Petersburg, because of its suitable habitat and abundance of food and other resources the birds need.

Refuge staff will post the day and time of the birds' arrival on its website at www.fws.gov/saintmarks should they be cleared to continue their migratory flight. [Read more...]



FAA grounds whooping crane migration (5 January 2012)
A group of migrating whooping cranes has been grounded in northwest Alabama as the U.S. Federal Aviation Administration decides whether their human guides are allowed to fly with them.

The guides are pilots with Operation Migration (OM), the unique Port Perry-based charity whose co-founder inspired the movie Fly Away Home. To teach the endangered young cranes the migration route to their winter refuge in Florida, OM pilots in crane costumes lead them there with ultralight aircraft.

According to a statement posted Thursday on the Operation Migration website, this year's group of cranes is now penned in Franklin County, Alabama because of a regulatory imbroglio.

The statement said the unresolved question is whether the pilots are flying "for hire." FAA regulations, the statement said, prohibit aircraft of the type OM uses from being flown "for hire or as part of business activities." [Read more...]



Legal problem grounds Operation Migration light plane (4 January 2012)
The annual migration of whooping cranes from Wisconsin to Florida was recently halted in Alabama. An attorney for Operation Migration said the group voluntarily stopped its journey, after learning that an ultra-light pilot guiding nine baby cranes broke federal rules.

The F-A-A prohibits ultra-light pilots from being paid -- and Operation Migration compensates its pilots. Attorney Charles Barnett said the group didn't want to knowingly violate federal rules. He has asked officials to exempt Operation Migration from the payment ban, saying the group tries to protect an endangered species.

For more than a decade Operation Migration has reared baby crane chicks in Wisconsin and flew them to Florida. That's where they've met up with other birds, in an effort to expand the crane population in the eastern U-S. The babies are guided in their first year. After that, many make the trip on their own. The International Crane Foundation of Baraboo says there are now 103 whooping cranes in the eastern U-S. [Read more...]



Drought threatens surviving Texas whooping cranes (9 January 2012)
"I think we're going to lose a bunch again this year," said Tommy Moore, captain of a skimmer boat that takes tourists and bird lovers to view the cranes in Texas' shallow wetlands.

"The only thing I've seen them eat, period, is dead fish off the side of the channel ... there's just nothing here to eat," said Moore, who observes the birds nearly every day.

A century ago, the whooping cranes' majestic 5-foot frame and mournful call were common across the Texas shoreline and as far away as the East and West coasts. But by the 1940s, the pesticide DDT and disappearing habitat decimated the population, leaving only 14 birds in the whole country.

The eventual ban of DDT and efforts by scientists and Gulf Coast residents who view the cranes as a part of the tranquil landscape helped bring the population up to the current estimate of 300 birds. [Read more...]



Hope remains despite deadly year for whooping cranes in Louisiana (9 January 2012)
Only three of the 10 juvenile cranes reared in captivity and released into the wild nearly a year ago have survived. The death rate is higher than state and federal wildlife managers expected, and they point to the shooting as the primary culprit.

"That incident has really knocked us back," said Sara Zimorski, a Louisiana Department of Wildlife and Fisheries biologist helping oversee the program.

Despite the rough start, state officials are moving forward with plans to bring more cranes to the White Lake area, about 40 miles southeast of Lake Charles. They released a second group of 16 young birds into the marshes in late December.

Biologists see the state's wetlands as the best chance to establish a new population of whooping cranes in the wild and to improve the odds for the long-term survival of the tallest North American bird.

Today, there are about 600 whooping cranes worldwide, including a wild, migratory flock of 300 that winters on the marshes of the Aransas National Wildlife Refuge near Corpus Christi. A second group of about 100 cranes travels between Wisconsin and Florida with ultralight planes as guides.

Officials want three distinct groups of cranes because the Aransas flock is at risk. The wintering grounds are vulnerable to rising seas, storms and chemical spills, while drought and diversions of water for growing cities have increased the marshes' salinity, killing the crabs the cranes eat. [Read more...]



N.C. to recommend money for sterilization victims (9 January 2012)
A task force is planning to recommend how much North Carolina should pay victims of forced sterilization, which would make it the only state in the country to offer compensation for eugenics program victims.

Members of the Eugenics Compensation Task Force are expected to settle on a figure Tuesday to recommend to the Legislature, along with deciding who will be eligible for the money.

Figures of $20,000 to $50,000 per person have been discussed.

North Carolina sterilized more than 7,600 people between 1929 and 1974. The state has so far verified 48 victims, but thinks there are hundreds more still alive. [Read more...]



Obama to protect Grand Canyon from uranium mining (9 January 2012)
The Obama administration is set to give protection to one of the world's natural wonders, by banning uranium mining on 1m square acres of land around the Grand Canyon.

The interior secretary, Ken Salazar, is due to make a formal announcement on Monday of the 20-year ban on new mining claims, at a film screening at the National Geographic Society in Washington.

The move, praised by conservation groups, is sure to bring the wrath of the mining industry as well as some Republicans, who argue the ban will cost jobs. The measure does not affect some 3,000 existing mining claims around the canyon, however.

Conservation groups said Barack Obama had shown political courage in going ahead with the ban in the face of that opposition. "Despite significant pressure, the president did not settle for a halfway measure," said Jane Danowitz of the Pew Environment Group. [Read more...]



Drinkers should have two alcohol-free days a week (9 January 2012)
"Sensible" drinking limits were defined 25 years ago as 21 units of alcohol a week for men and 14 for women.

But new evidence in the 1990s claiming drinking could help prevent heart disease prompted ministers to advise daily limits of up to four units a day for men and three for women.

The Royal College of Physicians' special adviser on alcohol, Sir Ian Gilmore, echoed calls for a review of guidelines and demanded a minimum price for alcohol.

He said: "The RCP believes that in addition to quantity, safe alcohol limits must also take into account frequency.

"There is an increased risk of liver disease for those who drink daily or near-daily compared with those who drink periodically or intermittently." [Read more...]



Renewable energy projects in California go unused (9 January 2012)
Millions of dollars in renewable energy projects intended to provide power to facilities in California's national parks and forests are sitting idle because of a years-long squabble with Southern California Edison.

A new $800,000 solar project at Death Valley National Park, photovoltaic panels at the state-of-the art visitors center at Santa Monica Mountains National Recreation Area and a solar power system at the U.S. Forest Service's new facility at Mono Lake are among dozens of taxpayer-funded projects in Southern California on hold as the federal agencies try to hash out an agreement with SCE to tie the projects to the state's electrical grid.

The apparent stumbling block involves contract restrictions imposed by federal law, but utilities elsewhere in California have signed similar agreements with the agencies with few problems or delays.

"There's 24-plus systems in the Southern California Edison area that have been installed in the last three years that we have not been able to negotiate an interconnection agreement on," said Jack Williams, who retired this month as the National Park Service's Oakland-based regional facilities manager. "We think we are close at times, but then nothing. We were successful with PG&E, but with Southern California Edison.... They have been a bit more difficult. We've raised the flag many times. It's an issue for all federal agencies." [Read more...]



U.S. families pay a record $4,200 for gasoline in 2011 (9 January 2012)
As painful numbers go, try this: A typical American family spent nearly $4,200 on gasoline in 2011, more than any year ever before.

Whether families end up pouring even more cash into their gas tanks during 2012 is an unknown. The answer, though, will likely have a major impact on economic growth and may even influence presidential politics as the November election approaches, market experts say.

For now, the national average for a gallon of unleaded regular was $3.351 on Friday, according to AAA's Daily Fuel Gauge Report. In Wisconsin the average price was $3.339, and in metro Milwaukee it was $3.347.

Enjoy it while it lasts. [Read more...]



Iran sentences 'CIA agent' to death (9 January 2012)
The US State Department has demanded Hekmati's release.

The court convicted him of working with a hostile country, belonging to the CIA and trying to accuse Iran of involvement in terrorism, Monday's report said.

In its ruling, a branch of Tehran Revolutionary Court described Hekmati as a mohareb, an Islamic term that means a fighter against God, and a mofsed, or one who spreads corruption on earth. Both terms appear frequently in Iranian court rulings.

In a closed court hearing in late December, the prosecution asked for the death penalty for Hekmati.

The US government has called on Iranian authorities to grant Swiss diplomats access to him in prison. The Swiss government represents US
interests in Iran because the two countries don't have diplomatic relations.

Hekmati is a dual US-Iranian national. Iran considers him an Iranian since the country's law does not recognise dual citizenship. [Read more...]



Haiti quake camps still home to 500,000 (8 January 2012)
While UN Secretary-General Ban Ki-moon, former U.S. president Bill Clinton and others vowed that the world would help Haiti "build back better," and $2.38 billion has been spent, Haitians have hardly seen any building at all.

At the time, grand ambitions were voiced for a Haiti rebuilt on modern lines. New housing would replace shantytowns and job-generating industry would be spread out to ease the human crush of Port-au-Prince, the sprawling capital with its three million people.

But now the government seems to be going back to basics, nurturing small, community-based projects designed to bring the homeless back to their old neighbourhoods to build, renovate and find jobs through friends.

The reasons for the slow progress are many. Beyond being among the world's poorest nations and a frequent victim of destructive weather, Haiti's land registry is in chaos -- a drag on reconstruction because it's not always clear who owns what land. Then there's a political standoff that went on for more than a year and still hobbles decision-making. [Read more...]



Officials: Evidence threshold is high for rape charges (8 January 2012)
The father of the student who said she was assaulted off-campus said his conversation with Muir left him frustrated and angry - and fearful for other women.

Police and prosecutors, he said, seem willing to go forward only in "slam-dunk cases" such as that of Joshua Peltier, convicted last week of raping one woman and sexually assaulting another in 2010. Peltier's case involved the statistically rare instance of a stranger violently assaulting a woman. There also was a DNA match in the case.

"But before there was DNA, all rape cases were 'he said/she said,' " said the father, a former police officer and now a professor of criminal justice. "We still prosecuted."

In less clear-cut cases, he said, "is the guy just supposed to get away with it?

"What message does that send to female students? You're fair game?" [Read more...]



Six arrested in latest Occupy Oakland march (8 January 2012)
Six people were arrested during a march staged by Occupy Oakland protesters to protest what they called previous police mistreatment of demonstrators.

The showdown Saturday night happened at the corner of Ninth and Washington streets, just blocks from Oakland police headquarters and the scene of an Oct. 25 clash in which protesters had thrown paint at riot officers, prompting police to fire tear gas.

Saturday night's arrests took place during a march from Frank Ogawa Plaza outside Oakland City Hall to the Oakland Police Department. The event began peacefully as several dozen protesters began walking along Broadway holding a banner reading "F- the police."

Organizers said the march was called to highlight what they called police abuse, repression and harassment against Occupy protesters. Frank Ogawa Plaza has been the main gathering spot for Occupy Oakland activists since fall. Police dismantled large encampments there Oct. 25 and Nov. 14, arresting demonstrators each time. On Wednesday night, police arrested 12 protesters and dismantled a teepee outside City Hall. [Read more...]

PAM COMMENTARY: Again, aside from the Constitutional issue, it's amazing that cops in Oakland have time for this...



Shadows of 9/11 truth: Prudential building in Houston's problems with ASBESTOS and foundation repair solved by IMPLOSION (8 January 2012)
Some curious on-lookers found their way onto outlying parking garages waiting for the building to fall while others parked their cars on a grassy field on the corner of Braeswood and Fannin.

MD Anderson employees waited in anticipation -- some standing in the observation deck of the Alkek Hospital hoping to watch the building fall, recalling how beautiful the building once was where it stood, with its lush gardens and lavish pool.

"In its glory days it was an impressive building, but it was time for it to come down," said Sarah Watson, a spokeswoman for MD Anderson.

The aging foundation made the building costly to maintain. The structure was also sinking and had asbestos, officials said. [Read more...]

PAM COMMENTARY: How is it legal to implode a building with ASBESTOS? I guess they don't need to attack it with planes these days and then demand a fat insurance settlement afterwards -- they just knock it down and it's tough luck for anyone who happens to be breathing the air at the time.



Asbestos in the WTC; Towers' Destruction 'Solved' Asbestos Problem (FLASHBACK) (12 August 2006)
The Twin Towers had large amounts of asbestos fireproofing which would have necessitated costly removal had they remained standing. The exact amount and distribution of the asbestos in the Towers remains unclear, like other details of the buildings' construction and history, but the evidence suggests that the cost of its removal may have rivaled the value of the buildings themselves.

Two independent lines of evidence may help to establish the magnitude of the asbestos problem in the Twin Towers: analysis of samples of the dust from the Towers' collapses, and reports about the application and removal of asbestos in the buildings prior to their destruction.

A region of several square miles was blanketed by fine powder resulting from the explosive collapses of the Twin Towers. This powder, consisting of the pulverized remains of non-metallic components and contents of the Towers, contained significant percentages of asbestos. 1 An analysis of dust within three days of the attack found that some of the dust was four percent asbestos. 2 This asbestos release may be a public health time bomb, because thousands of people breathed dust from the collapses. It remains to be seen how many if them will become victims of the EPA's false assurances that the air was safe to breathe.

A report by the Arnold & Porter law firm provides some details on the asbestos application and removal.

"The WTC Towers were built from 1968 to 1972. A slurry mixture of asbestos and cement was sprayed on as fireproofing material. But this practice was banned by the New York City Council in 1971. This halted the spraying, but not before hundreds of tons of the material had been applied. Some but not all of it was later removed in an abatement program."

While providing no quantitative data beyond that there were "hundreds of tons" of the asbestos-containing material, we note that the ban went into effect near the end of the Towers' construction, so we can assume that asbestos covered the steel skeletons through most of the height of each of the Towers. [Read more...]



Eastern Montana hit hard by deer-killing disease (8 January 2012)
BILLINGS - White-tailed deer populations in parts of eastern Montana and elsewhere in the Northern Plains could take years to recover from a devastating disease that killed thousands of the animals in recent months, wildlife officials and hunting outfitters said.

In northeast Montana, officials said 90 percent or more of whitetail have been killed along a 100-mile stretch of the Milk River from Malta to east of Glasgow. Whitetail deaths also have been reported along the Missouri and Yellowstone rivers in western North Dakota and eastern Montana and scattered sites in Wyoming, South Dakota and eastern Kansas.

The deaths are being attributed to an outbreak of epizootic hemorrhagic disease, or EHD. Transmitted by biting midges, EHD causes internal bleeding that can kill infected animals within just a few days.

"I've been here 21 years and it was worse than any of us here have seen," said Pat Gunderson, the Glasgow-based regional supervisor for Montana Fish, Wildlife and Parks. "Right now it's going to take a few years to get things back to even a moderate population."

In North Dakota, state wildlife chief Randy Kreil described the outbreak as the most extensive and deadly in two decades. [Read more...]



Let there be ... less light pollution (7 January 2012)
When light pollution first was raised as an issue, it seemed a jest, an effete-tree-hugger crusade. All that artificial light isn't toxic ... is it?

I was witness to epiphany -- someone else's. At the end of a rugged day on a forest fire in Colorado, I should've been snuggled in a sleeping bag, but was distracted. Our camp sprawled in a high, remote meadow.

The Milky Way was dense and bright, like a sun-drenched cloud. Stars seemed poised at the ridge crests, almost in touch. After dusk I strolled beyond a pool of lantern light into the glare of the galaxy. I stared at the sky, unwilling to surrender to sleep.

On the second night I was trailed by Y.T., a Vietnam veteran who over the prior two days had related horrifying, mesmerizing tales. He'd seen everything, but not the night sky, not like this. [Read more...]

PAM COMMENTARY: Of course the time of year matters, and the sky near Yosemite was beautiful, but I've never seen a night sky as amazing as rural Montana's.



U.S. orders expulsion of Venezuelan consul (8 January 2012)
"In accordance with Article 23 of the Vienna Convention on Consular Relations, the department declared Ms Livia Acosta Noguera, Venezuelan consul general to Miami, to be persona non grata. As such, she must depart the United States by January 10," he said.

"We cannot comment on specific details behind the decision to declare Ms Acosta persona non grata at this time," he added in a statement.

The State Department had said last month it was looking into "very disturbing" allegations that Noguera was a participant in an alleged Iranian plot to launch cyber-attacks on sensitive US national security facilities.

The allegations were made in a documentary that aired on the Spanish-language television network Univision. [Read more...]



Cambodia's lost temple, reclaimed from the jungle after 800 years (8 January 2012)
The haunting monastic complex is so entwined in jungle vines and mystery that it could be the set of an Indiana Jones film. But it is not. It is one of the great historic treasures of south-east Asia, and is slowly awakening after eight centuries of isolated slumber.

The dramatic towers, bas-reliefs and dark chambers of Cambodia's Banteay Chhmar make it a far more atmospheric place than its famous twin at Angkor Wat. What drove Jayavarman VII, regarded as the greatest king of the Angkorian Empire, to erect this vast Buddhist temple about 105 miles (170km) from his capital in Angkor, and in one of the most desolate and driest places in Cambodia, remains one of its many unsolved riddles.

Called the "second Angkor Wat", Banteay Chhmar approaches it in size, is more frozen in time than the manicured and made-over superstar, and has so far been spared the blights of mass tourism of recent years at Angkor. In 2011, an average of 7,000 visitors a day went to Angkor, making it one of Asia's top tourist draws. Banteay Chhmar, meanwhile, saw an average of two a day, with no tour buses and bullhorn-wielding guides to disturb the temple's tranquillity or traditional life in the surrounding village.

Abandoned for centuries, then cut off from the world by civil war and the murderous Khmer Rouge, Banteay Chhmar didn't welcome visitors until 2007, when the last landmines were cleared and the looting that plagued the defenceless temple in the 1990s was largely halted. A year later, the California-based Global Heritage Fund began work at the site under the overall control of the country's Ministry of Culture, and now spends about $200,000 a year on the project. [Read more...]



Debate Over Appointees Hinges On One Word: Recess (7 January 2012)
President Obama took a controversial step this week in making appointments to the Consumer Financial Protection Bureau and National Labor Relations Board during what the White House considered a congressional recess, bypassing any objections from lawmakers.

Late Friday, Republicans in both the House and Senate sent letters to the White House asking why Obama had ignored 90 years of legal precedent. And prominent conservatives -- including a former attorney general under President Reagan -- floated the idea that GOP senators could filibuster all of Obama's other nominees or hold up "must pass" legislation.

But White House officials say it's the GOP that's ignoring history.

The debate over the appointments comes down to the meaning of a single word: recess. [Read more...]



New Zealand public urged: Stay clear of split ship Rena's junk (8 January 2012)
Action has been taken to prevent people from taking items which washed ashore this morning from the Rena.

Containers, milk powder and polystyrene debris were found at the beach, 60 kilometres north of the split ship's grounding point near Tauranga.

Fire Brigade volunteers have been clearing away people who had been coming onto the beach to take pictures, though most were respecting calls to stay away from the debris.

The Bay of Plenty Regional Council is advising boaties to stay off the water in the affected area. The harbour master has established a cautionary area along the western Bay of Plenty, stretching from Waihi Beach to Maketu, where boaties should navigate "with extreme caution", keeping a lookout for debris and travelling through the area only in daylight. [Read more...]



Va. prisons' use of solitary confinement is scrutinized (8 January 2012)
RICHMOND -- At Red Onion State Prison, built on a mountaintop in a remote pocket of southwest Virginia, more than two-thirds of the inmates live in solitary confinement.

In a state where about 1 in 20 prisoners are held in solitary, Red Onion, a so-called supermax prison, isolates more inmates than any other facility, keeping more than 500 of its nearly 750 charges alone for 23 hours a day in cells the size of a doctor's exam room.

Virginia, one of 44 states that use solitary confinement, has 1,800 people in isolation, a sizable share of the estimated 25,000 people in solitary in the nation's state and federal prisons.

As more becomes known about the effects of isolation -- on inmate health, public safety and prison budgets -- some states have begun to reconsider the practice, among them Texas, which, like Virginia, is known as a law-and-order state. [Read more...]

PAM COMMENTARY: It may be physically safer for some of them, though.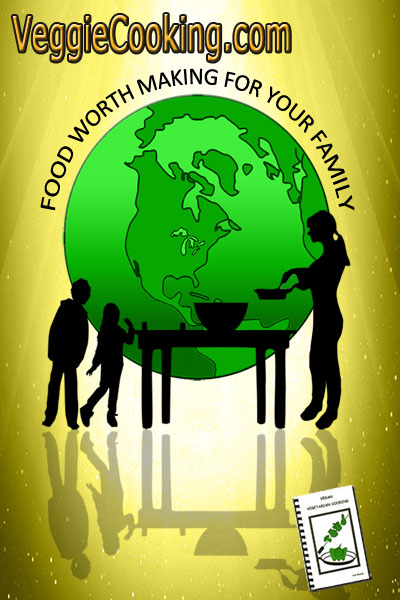 Back to Pam's NEWS ARCHIVES


Back to Pam's vegan vegetarian FUN page

Pam's vegan vegetarian cookbook, with vegan vegetarian recipes


Sources (if found on major news boards):
[AJ] - InfoWars.com, PrisonPlanet.com, or other Alex Jones-affiliated sites
[BF] - BuzzFlash.com
[DN] - DemocracyNow.org
[R] - Rense.com
[WRH] - WhatReallyHappened.com

---------------------------