Pam Rotella's Vegetarian FUN page -- News on health, nutrition, the environment, politics, and more!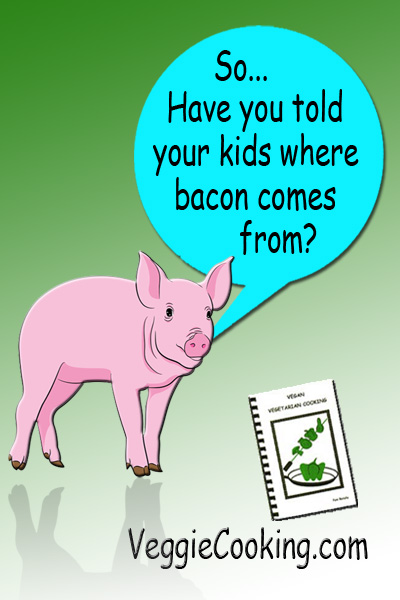 NEWS LINK ARCHIVE 2012

News from the Week of 19th to 25th of February 2012

Women more likely than men to delete Facebook friends (25 February 2012)
WASHINGTON -- Women are more likely than men to delete friends from their online social networks like Facebook and tend to choose more restrictive privacy settings, according to a study published on Friday.

The study by the Pew Research Center's Internet and American Life Project also found that men were nearly twice as likely as women to have posted content online that they later regret.

Sixty-three percent of social network users have deleted people from their friend lists, according to the study, up from 56 percent in 2009.

Sixty-seven percent of women who maintain a social networking profile said they have deleted friends compared with 58 percent of men.

When it comes to privacy, 58 percent of social network users set their profile to private so that only friends can see it. [Read more...]



Virginia lawmakers set to approve watered-down anti-abortion law (24 February 2012)
Virginia is on course to pass a watered-down version of a controversial abortion law that would require women to have an ultrasound exam before terminating their pregnancy.

The state attracted national ire and ridicule when opponents discovered that the original bill would have mandated a specific type of sonogram that requires a woman to have a probe inserted into her vagina.

The original version was stricken from the Senate record, a move that allows a law's sponsor to nullify it, even if it has been passed. The Virginia House passed a version calling explicitly for externally administered ultrasounds, and that bill will be taken up in the Senate next week.

Between Southern manners and a concern for the sensitivities of teenage Senate pages, legislators were slow to grasp the implications of a "trans-vaginal" ultrasound. But when it emerged that fulfilling the strictures of the law would likely require women being penetrated with a medical probe, the proposed legislation attracted national attention.

In the face of withering criticism, Virginia Gov. Robert McDonnell backed away from the measure, which he had previously supported. At an event in Washington on Friday, however, he said he backed the reworded bill.

"Once I realized exactly the medical and legal issues involved, I thought it was prudent to recommend to the General Assembly they made a change," he said. "The Senate, I believe, as of yesterday has adopted that change, I believe the bill will pass." [Read more...]



KTVU obtains police interviews with serial killer Loren Herzog (24 February 2012)
KTVU has the transcripts and more than 10 hours of videotapes containing the law enforcement interviews with Herzog -- documents and tapes that reveal Herzog's chilling account of the murders.

On March 17, 1999, the day he was arrested, Herzog described for investigators in detail how his boyhood friend, Wesley Shermantine, raped and killed Cyndi Vanderheiden.

"I heard a click. I knew what it was," Herzog told police. "Man, I started getting out of the car. Then it was too late. He was already... he was a slashing and hacking, man."

Herzog admits to helping Shermantine place the body of the 25-year-old Vanderheiden into Shermantine's vehicle. [Read more...]

PAM COMMENTARY: Yeah... He could've always called the cops on any later date if he had a problem with what his friend was doing. And I think that everyone doubts he would have continued to accompany his "friend" on those killing sprees if he didn't enjoy it.



Fukushima radiation detected 400 miles away in Pacific Ocean at levels 1,000 times higher than previous readings (25 February 2012)
(NaturalNews) The Fukushima Daiichi nuclear disaster is far from over, as new reports explains that water samples taken nearly 400 miles off the coast of Japan in the Pacific Ocean are showing radiation levels of up to 1,000 times higher than previous readings. Presenting their findings at the recent Ocean Sciences Meeting in Salt Lake City, Ut., scientists continued to claim these severely elevated radiation levels are not a significant health or environmental threat.

Back in June 2011, a ship carrying scientists traveled off the eastern coast of Japan collecting water samples at distances of roughly 20 miles to 400 miles from the coast. Upon analysis, these samples were found to contain elevated levels of cesium-137 at ten to 1,000 times higher than levels detected before the Fukushima disaster, which is highly alarming.

Included in the detections was the presence of radioactive silver, which is an obvious product of melted control rods at the nuclear facility. The mainstream media is claiming that this silver is simply a result of nuclear fission, but the reality of the situation is that this silver is evidence of a complete core meltdown at the facility, which is obviously having widespread repercussions.

Meanwhile, Hartmut Nies, an official from the International Atomic Energy Agency (IAEA), insists that all this radiation is not that big of a deal. He even went so far at the recent meeting to claim that "if it was not seawater, you could drink it without any problems," a completely absurd position that has no grounding in science. [Read more...]



SC wind turbine test facility nears completion (25 February 2012)
NORTH CHARLESTON, S.C. (AP) -- Amid dust and din, a cavernous 70-year-old warehouse once used by the Navy is being transformed to play a key role in the nation's energy future.

Sometime this summer, workers will jockey a 150-ton rig designed to test the drive trains of offshore wind turbines into a massive hole in the floor of the testing facility on the campus of Clemson University's Restoration Institute in South Carolina.

The unit, capable of testing turbines that can produce 7.5 megawatts of power, will be tested and online by year's end. A second, larger testing unit, one weighing 400 tons and capable of testing turbines that can generate up to 15 megawatts will also be installed - even though turbines that size have yet to be built.

A 15-megawatt turbine could provide power to about 6,000 homes. Using larger turbines offshore would mean the same power could be generated with fewer units needing maintenance and repair. [Read more...]



Rhino horn raid leads to 7 arrests (24 February 2012)
LOS ANGELES -- The nationwide, multi-agency effort was dubbed "Operation Crash" -- a term for a herd of rhinoceros.

For 18 months, special agents from the U.S. Fish & Wildlife Service and other agencies used surveillance cameras and undercover operatives to track the activities of suspected traffickers of endangered black rhinoceros horns, which fetch exorbitant prices on the black market in some Asian countries for their perceived medicinal properties and as symbols of good luck.

This week, in what federal authorities say is the largest-ever seizure of protected rhino horns, seven people -- including a father and son from Orange County, as well as the father's girlfriend -- were arrested on charges related to trafficking in a commodity that largely has been banned by international trade laws since 1976.

Vinh "Jimmy" Choung Kha, 49, owner of Win Lee Corp., an import business in Westminster, and his son, Felix Kha, 26, were arrested Feb. 18 and made their initial court appearances Tuesday in U.S. District Court in Los Angeles, the U.S. Attorney's Office said Thursday. [Read more...]



Facebook friend lists shrinking to guard privacy (25 February 2012)
Stephanie Watanabe spent nearly four hours Thursday night unfriending about 700 of her Facebook friends - and she isn't done yet.

She's not being antisocial, but research released Friday shows Watanabe is part of a growing trend among Facebook users who are pruning and restricting their social networks to maintain their privacy.

"There are certain things in life that aren't meant to be shared," the Oakland resident said. "If I want to ask about an apartment in New York, I don't want 1,500 people knowing I'm traveling to New York."

"Where do we as individuals draw the line?" Watanabe said. "It's an interesting question and people are starting to ask themselves that."

About 63 percent of social network users now say they have deleted people from their friends list, an increase from 56 percent in 2009, according to a report from the Pew Research Center of Washington. [Read more...]



Mild dehydration can have serious effects on health (25 February 2012)
(NaturalNews) According to two new studies from University of Connecticut's Human Performance Laboratory, even mild dehydration can have a significant impact on a person's mood, energy levels and mental performance.

Water levels determine how good we feel
Test results show no difference between taking a 40 minute walk or sitting at a desk. Lawrence E. Armstrong, professor of physiology at University of Connecticut, lead study researcher and hydration expert with over 20 years experience, stressed on the importance of staying hydrated throughout the day, regardless of the level of physical activity one is engaged in.

"Our thirst sensation doesn't really appear until we are 1 or 2 percent dehydrated. By then dehydration is already setting in and starting to impact how our mind and body perform. Dehydration affects all people, and staying properly hydrated is just as important for those who work all day at a computer as it is for marathon runners, who can lose up to 8 percent of their body weight as water when they compete," said Dr. Armstrong.

Two distinct groups of young, healthy and active individuals were tested in the studies. 25 women with an average age of 23 years took part in one trial, while a separate group of 26 men, averaging 20 years of age, took part in the second trial. All participants were subjected to three evaluations that were separated by 28 days break. The participants were first asked to walk on a treadmill to induce dehydration, after having been properly hydrated the night before. Next, the research team measured the participants' cognitive skills, including vigilance, concentration, reaction time, learning, memory, and reasoning. These results were compared to test results obtained when the participants were not dehydrated. [Read more...]

PAM COMMENTARY: A word of caution about increasing water intake without doing anything else -- Dr. Batmanghelidj's studies (see his water cure books) showed that a proper balance of salt and water must be maintained, and so salt intake should increase in the correct proportion with water intake.

Also Dr. Joel Wallach has said that not only salt, but all minerals in the blood are lost through the skin, and so athletes need extra mineral supplementation.



Babies fed solid foods more likely to develop healthy eating habits (24 February 2012)
(NaturalNews) A recent study carried out by scientists at the University of Nottingham reveals that weaning babies with solid finger food can help them develop healthier food preferences later on in life. By contrast, spoon-feeding babies with pureed foods may actually have the opposite effect, increasing their chances of becoming obese as they grow older.

Published in the online medical journal BMJ Open, the research focused on examining various weaning styles and their impact on both food preferences and BMI (body mass index) during early childhood. BMI is a formula used to measure body fat, based on an individual's age, height and weight. Doctors will usually look at BMI to establish whether or not a person has a healthy body weight.

Weaning styles influence later health
The Nottingham University study used a sample of 155 children who had been fed solid and pureed foods after weaning. The participating parents, who had children aged 20 months to 6 1/2 years, agreed to fill a questionnaire regarding the weaning and feeding methods they had used. 92 parents opted for baby-led weaning, which means that after the age of 6 months, the baby is allowed to feed him or herself with an assortment of solid foods. 63 parents chose the traditional spoon-feeding method, which means that the baby is fed pureed foods after weaning.

Dr. Ellen Townsend, who led the study, explained what motivated her team to look at weaning techniques from a scientific point of view: "Although numerous studies have focused on when to introduce solid foods into an infant's diet, there is a dearth of evidence concerning the impact of different weaning methods on food preferences and health prospects. We believe our report is the first piece of research to examine whether weaning method can influence food preferences and the future health of the child." [Read more...]



Women who suffer from migraine have increased risk of depression (23 February 2012)
WOMEN with a history of migraine are at a higher risk of depression, according to new research.

A study of 36,000 women found those who had either suffered from different types of migraine in the past, or continued to experience episodes, were at a 36 per cent higher risk of developing depression over 14 years.

All those who enrolled in the study, conducted by researchers at the University of California, Los Angeles (UCLA), had never being diagnosed with depression.

Over the 14 years they were followed on average, almost 4,000 developed the mental illness.

The researchers found the 6,500 women with current or past migraine were at a higher risk. [Read more...]



Dementia death risk doubles on some antipsychotics (24 February 2012)
An analysis of tens of thousands of people in nursing homes in the U.S. suggests that residents who take certain antipsychotic drugs for dementia are at about double the risk of dying compared to residents not taking those specific medications.

All the residents in the study, published Friday in the British Medical Journal (BMJ), were over age 65.

The Harvard Medical School study, the largest ever undertaken among U.S. nursing home residents, focused on 75,445 nursing-home residents from 45 states from 2001 to 2005. Their risks of death were looked at during a six-month period.

The study notes that the U.S. Food and Drug Administration (FDA) warned in 2005 that atypical antipsychotic drugs -- also known as second-generation antipsychotics --are associated with an increased risk of death in older people with dementia, but it wasn't know whether the risk depends on the type of drug the person is taking. [Read more...]



Refinery tank oil spill is contained, but fumes draw complaints in 4 states (25 February 2012)
GREENWICH -- Fumes from a crude oil spill in Gloucester County drifted over four states Friday, prompting dozens of calls to police complaining of the odor, authorities said.

Officials at the Paulsboro Refining Company continued to clean up more than six million gallons of oil that leaked from a tank on Thursday but was contained by berms on the site.

Emergency workers applied foam to the oil to reduce vapors after the spill, but rain overnight Thursday and into Friday broke apart the foam.

Officials in New Castle County, Del., said Friday its 911 center had been inundated with calls from people complaining about the odor. Residents of New Jersey, Pennsylvania and Maryland also complained. The oil began leaking from the 12-million gallon tank Thursday afternoon and an estimated 150,000 barrels of heavy crude were spilled. [Read more...]



Tarsands oil pipeline through Quebec stalled (24 February 2012)
The environmental group Équiterre and a citizen from Dunham have won a Quebec Court ruling that will temporarily stall the attempt by oil companies Enbridge and Suncor to ship oilsands from Alberta through Montreal to Portland, Maine.

The $17-million Trailbreaker Pipeline project proposes to reverse the flow of oil in two existing pipelines that now ship oil from Portland to Montreal and on to Sarnia, Ont. The project called for a flow of about 200,000 barrels per day of raw crude oil to be piped east to Portland, and from there ship it by tanker to Gulf Coast refineries.

The company involved in the pumping station is Portland Montreal Pipeline Company, which is partially owned by Suncor. Enbridge claims it is at the moment not pursuing the Trailbreaker Project. Instead, it is applying for permission to reverse the flow of oil in the section of pipeline that runs between Sarnia and Westover, Ontario. The company says that it will seek the reversal of the pipeline between Montreal and Westover according to customer needs.

The environmental group opposes piping "dirty oil" through Quebec, claiming that it poses a significant environmental hazard and encourages the expansion of the oilsands, which are among Canada's largest greenhouse gas emitters. [Read more...]



Kootenai Tribe's Response to ICTMN Caribou Story (22 February 2012)
Indian Country Today Media Network covered the draft critical habitat designation proposed by the United States Fish and Wildlife Service (USFWS) ("Caribou Crisis Sparks Familiar Economy-vs.-Environment Debate" ICTMN Staff February 6, 2012) without contacting the Kootenai Tribe, whose territory is affected by the designation. Unfortunately, this coverage exacerbates an already polarizing issue by falsely pitting the economy against the environment.

The Selkirk Mountain subpopulation of woodland caribou historically inhabited Kootenai Territory in what is now north Idaho, northeast Washington and southwest British Columbia. The subpopulation was emergency listed under the U.S. Endangered Species Act (ESA) in 1983 with a final listing in 1984. The Canadian federal government listed the entire southern mountain population of woodland caribou under the Species at Risk Act (SARA) in 2002. The Selkirk Mountain subpopulation is the southernmost subpopulation of woodland caribou that exists primarily in British Columbia and Alberta.

The ICTMN article and the linked Associated Press article take the legally and scientifically complex procedures of the Endangered Species Act and condense them at great detriment to the big picture. This opportunity could be used to educate the public about the ongoing process rather than simplifying it to an us-versus-them conflict. [Read more...]



Oilsands development will wipe out woodland caribou in a few years, expert says (FLASHBACK) (30 June 2011)
But Komers said the land set aside is not in the caribou's natural habitat and was only selected because it was not desirable for industry.

"If you say you want to protect the caribou, you have to designate a conservation area where there is a lot of them," he said.

Komers said there has been little to no research done on the suitability of these conservation areas for woodland caribou. The caribou need old-growth forests and lichen habitats, and Komers said adequate research hasn't been done to ensure these conservation areas will give caribou the vegetation they need.

"(Caribou) can't just go willy nilly to some area we designate for them," Komers said. "These conservation areas are out of the normal caribou ranges." [Read more...]

PAM COMMENTARY: This article is no longer found on the Calgary Herald's web site, or on the Vancouver Sun or other Canadian newspapers who ran it last summer. I'm leaving the quote above for future reference, but for more information on the topic have located a similar article from the same time period that remains online, to follow.



Alberta Oilsands Blamed For Drop In Caribou Population (22 June 2011)
Caribou -- unlike moose and deer -- are so skittish they'd rather hang out somewhere where the food isn't as plentiful if it's further from human impact, Wasser concluded.

Previous studies have linked human disturbance and caribou declines before. One study released Monday found that, on average, about 75 per cent of the caribou range in the oilsands area is disrupted either by industry or forest fires.

Wasser found, however, that caribou didn't care so much about the road or the wellsite itself. What they cared about was how close it was and how busy it was.

"Psychological stress was highest and nutrition poorest when humans were most active in the landscape, but caribou recovered when oil crews left the area," the report says. [Read more...]



John Hinckley Says He's An Artist And A Musician, Not Just "The Guy Who Tried To Kill Reagan" (23 February 2012)
In the wake of last year's shooting of Rep. Gabrielle Giffords by accused gunman Jared Loughner, John Hinckley asked one of his therapists, "Wow. Is that how people see me?"

When asked by music therapist Verne Hyde if he thought that was, in fact, the public's perception of him, Hinckley, who sought to assassinate President Ronald Reagan in 1981, replied, "Yeah, I think that they do."

Hinckley, 56, then began to vent his frustrations, according to a November 2011 forensic psychiatric report prepared in connection with Hinckley's request for expanded privileges at St. Elizabeths Hospital, the Washington, D.C. psychiatric facility where he has lived for the past 30 years.

"It's impossible for me to change that. I don't have a microphone in my hand. I don't have the video camera. So no one can hear my music. No one can see my art," said Hinckley, who writes songs, plays guitar, and paints landscapes. "I have these other aspects of my life that no one knows about. I'm an artist. I'm a musician. Nobody knows that."

Hinckley then told Hyde, "They just see me at the guy who tried to kill Reagan." [Read more...]



Ron Paul quietly amassing an army of delegates while GOP frontrunners spar (23 February 2012)
The strategy is based on the fact the GOP race is in fact a "delegate contest" despite an overwhelming focus by the media and most campaigns on "winning" individual states by coming top of the popular vote. But in reality, each state, weighted proportionally by population, sends a number of delegates to Tampa where a nominee is then chosen.

A total of 2,286 delegates are sent to Tampa and so a candidate must secure the support of 1,144 of them in order to win the nomination.

However, a bewilderingly complex set of rules, often varying from state to state, exists to actually assign these delegates. Ron Paul's campaign is seeking to work that system in order to maximise its delegate count.

So far signs are that the campaign is being so successful at its strategy that it may be able to "win" delegate counts in states where it did not win the popular vote.

"They will be able to perform well enough that in some states where they came in third or fourth in the straw poll, they will come in first or second in terms of the delegate totals. I am fairly confident in making that bet," said Professor Josh Putnam, a political scientist at Davidson College who runs the Frontloading HQ blog dedicated to tracking the delegate fight. [Read more...]



New study questions benefits of cigarette patches and gum - as NICOTINE also causes heart and blood disease (25 February 2012)
Cigarette smoke has long been considered the main risk factor for heart disease, but new research shows that one of its components - nicotine - is just as dangerous.

Researchers at Brown University in Providence, Rhode Island, have shown that nicotine can give rise to the formation of vessel-clogging fatty deposits known as plaque -- the hallmark of heart and blood vessel disease.

The scientists' study appears to question the health benefits of helping people quit smoking through nicotine-delivering gums or patches.

The plaque formation process begins as a response to cellular injury, and progresses to destructive and chronic inflammation of the vessel walls that attracts mobs of white blood cells, further inflaming the vessels. [Read more...]



Bathtub refinishing chemical linked to U.S. deaths (24 February 2012)
Methylene chloride, a chemical commonly found in furniture paint strippers and widely used in Canada despite it being considered "probably carcinogenic to humans," has been linked to the deaths of 13 workers refinishing bathtubs in the United States.

The U.S. Centers for Disease Control and Prevention (CDC) said Friday that research that began in Michigan, following the 2010 death of a bathtub refinisher who used the chemical marketed for use in aircraft maintenance, led to a study of the 13 deaths that occurred between 2000 and 2011.

The finding has prompted the Atlanta-based CDC to warn worker safety and public health agencies, manufacturers and trade groups to "communicate the extreme hazards" of the use of the chemical -- also known as dichloromethane -- to employers, workers and the public.

It marks the first time in the U.S. that methylene chloride has been tied to refinishing bathtubs, the CDC says in a report. [Read more...]



Get fruity: Scientists say citrus fruits can cut stroke risk (25 February 2012)
EATING citrus fruits like oranges and grapefruit may help to reduce the risk of women having a stroke, new research suggests.

Scientists looked at a range of compounds called "flavonoids" which are present in foods including fruits, vegetables, dark chocolate and red wine and are believed to be beneficial to blood vessels.

The team from the University of East Anglia found that women who ate high amounts of citrus fruits containing a specific type of flavonoid had a 19pc lower risk of suffering blood clot-related (ischemic) stroke than women who consumed the least amounts.

"Studies have shown higher fruit, vegetable and specifically vitamin C intake is associated with reduced stroke risk," said Dr Aedin Cassidy, professor of nutrition at UEA's Norwich Medical School and author of the study. [Read more...]



Brushing your teeth could prevent meningitis - research (23 February 2012)
BRUSHING your teeth and flossing regularly could help prevent meningitis, a study that identifies a link between a common type of mouth bacteria and the disease suggests.

Researchers in Zurich found the newly-identified bacterium Streptococcus tigurinus in the blood of patients with meningitis.

They also found it in those with spondylodiscitis, or inflammation of the spine, and a type of heart disease called endocarditis.

Dr Andrea Zbinden, who led the study, said the bacterium "seems to have a natural potential to cause severe disease". [Read more...]



Drivers should beware of 'toasted skin syndrome', doctors warn (24 February 2012)
Bottom warmers in cars may ease frigid winter commutes, but dermatologists warn that extended exposure to seat heaters can lead to a skin condition called "toasted skin syndrome."

Two reports in the Archives of Dermatology describe rashes on legs that erupt by pressing against warmed-up seats for prolonged periods of time.

Toasted skin syndrome might be ugly, but it's not serious.

"Turn down the setting," Brian Adams, a dermatologist at the University of Cincinnati College of Medicine in Ohio, told Reuters Health. "Avoid prolonged, tight juxtapositioning of their lower legs on the hottest setting of the heated seats."

Toasted skin syndrome, known as erythema ab igne or EAI, is caused by exposure to heat, although it is not a burn. [Read more...]



Open windows could help beat superbugs, says expert (20 February 2012)
Florence Nightingale may have had a point when she insisted 150 years ago that open windows were the hallmark of a healthy hospital ward, according to a microbiologist who believes air conditioning and an ultra-sterile environment may actually contribute to infections.

Friendly bacteria found outdoors could be recruited to fend off the potentially deadly microbes that cause hospital-acquired infections, according to Jack Gilbert of Argonne National Laboratory in Chicago and head of the Earth Microbiome Project, a global database of microbial species.

He said that the idea is supported by a study showing that open windows influence the composition of microbial communities found on handles and surfaces, but did not increase the numbers of dangerous pathogens -- the sort of antibiotic-resistant superbugs which infect patients.

"Open windows let bacteria in from outside and you will either dilute out the pathogens, or you are not allowing the pathogens to establish themselves because there is too much competition for the nutrients and energy that the bacteria need to survive," Dr Gilbert told the American Association for the Advancement of Science.

"There's a good bacterial community living in hospitals and if you try to wipe out that good bacterial community with sterilisation agents and excessive antibiotic use, you actually lay waste to this green field of protective layer and these bad bacteria can just jump in and start causing hospital-borne infections." [Read more...]



Google agrees to do-not-track button (24 February 2012)
Amid swirling discussion on how tech companies handle privacy issues, Google on Thursday became the latest Internet giant to support adding a do-not-track button to its Web browser.

No time frame was set for changing the Chrome browser to include a do-not-track feature, which would prevent companies from using information gleaned from a user's Web history to deliver tailored advertising. Companies that have adopted the standard also have agreed not to collect data for use in credit, employment, health care or insurance decisions.

"We're pleased to join a broad industry agreement to respect the 'Do Not Track' header in a consistent and meaningful way that offers users choice and clearly explained browser controls," said Susan Wojcicki, senior vice president of advertising at Google, in a statement.

Google joins Mozilla, which added a do-not-track button to its Firefox browser last year, and Microsoft, which brought it to Internet Explorer a few months later. The next version of Apple's operating system, called Mountain Lion, includes a do-not-track feature in the Safari browser released to developers this month. Mountain Lion is scheduled to go on sale this summer. [Read more...]






Hackers publish private information about L.A. police officers (24 February 2012)
The FBI is probing an Internet breach in which hackers publicly posted private information belonging to more than 100 local law enforcement officers who are part of the Los Angeles County Police Canine Assn.

Tony Vairo, a San Fernando police officer, who is president of the group, told The Times that they were contacted by the FBI Tuesday morning informing them that information belonging to its members, who include the Los Angeles police and Los Angeles County Sheriff's deputies, had been compromised.

"I'm appalled that our website was breached," Vairo said. "It's not right and we will pursue it [a case] on every level, state or federal."

Vairo described the FBI probe into the hacking incident as being part of an ongoing criminal investigation. FBI spokeswoman Laura Eimiller would not comment on what, if any, involvement the agency had in the case.

The incident, first reported Tuesday by CNET.com, comes two months after personal information about more than two dozen members of the Los Angeles Police Department's command staff was anonymously posted on an Internet site.

In that case, the hackers posted officers' property records, campaign contributions, biographical information and, in a few cases, the names of family members, including children. But that information was gleaned from public records. [Read more...]



As one arm of the government seeks to fine BP, another pays it $1 billion (24 February 2012)
Next week, the massive legal case against BP and other companies involved in the Deepwater Horizon disaster is set to get underway in a New Orleans courtroom. Lawyers for the government will argue that the companies should potentially pay billions for unleashing the worst offshore oil spill in U.S. history two years ago.

But that didn't stop the government from increasing its fuel purchases from BP in the year after the spill. BP's contracts to supply fuel to the military rose 33 percent, to $1.35 billion, in the fiscal year that ended in September, Bloomberg News reported.

Environmental groups and other critics are quick to point out that BP hasn't fully funded the $20 billion claims fund that it pledged to Gulf Coast businesses hurt by the spill. At the same time, the company could face billions in fines and other penalties, depending on the outcome of the New Orleans case.

Rep. Edward Markey, D-Mass., the ranking Democrat on the House Natural Resources Committee, told Bloomberg in an email that "when BP still owes billions of dollars in possible fines and penalties for their spill in the Gulf of Mexico, our military shouldn't renew lucrative contracts" for the company. It's time "for our government to stand up to BP," he said. [Read more...]



Lawmaker charged with carrying gun at airport (24 February 2012)
(02-24) 13:51 PST SAN BERNARDINO -- A Southern California assemblyman has been charged with two misdemeanors for an incident in which authorities said he carried a loaded handgun into the Ontario Airport last month.

The San Bernardino County District Attorney's office today charged Assemblyman Tim Donnelly, R-Twin Peaks, with one count of carrying a loaded firearm and one count of possessing a prohibited item in a sterile area.

Donnelly could face up to one year in county jail and a fine of up to $1,000 for the first count and up to six months in jail and as much as $1,000 in fines for the second count.

Donnelly has said he forgot that he had the gun in his briefcase when he was stopped at the airport security checkpoint. [Read more...]

PAM COMMENTARY: Seems a little extreme to charge the man when there was no intent.



Jeb Bush eyed as latest 'white knight' candidate in GOP presidential race (24 February 2012)
Speculation that a late challenger might still emerge in the increasingly bitter race for the Republican presidential nomination is set to surge after former Florida governor Jeb Bush made remarks criticising the current field.

Bush, who is the brother of President George W Bush and son of President George Bush Sr, is a beloved figure among many conservatives who see him as a strong and charismatic leader who is popular in the must-win swing state of Florida.

That contrasts with a widespread unease among many Republican leaders and grassroots activists with the remaining crop of Republican candidates and the vitriolic nature of the fight between frontrunner Mitt Romney and his main challengers Rick Santorum and Newt Gingrich.

In answers to questions from the audience after a speech in Dallas on Thursday, Bush cautioned the remaining Republican campaigns from drifting so far to the right that they put off the key independent voters needed to beat President Barack Obama in November. [Read more...]

PAM COMMENTARY: As if we didn't have enough of his election fraud in '00 and '04, and enough of his mass-murderer-of-history brother.



More remains linked to 'Speed Freak Killers' found in Northern California (24 February 2012)
(CBS/AP) SAN ANDREAS, Calif. - More human remains were recovered Thursday near the Northern California site where two victims of a convicted serial killer were recently found, authorities said.

Crews using cadaver dogs located the remains after expanding a search area near the Calaveras County community of San Andreas, said San Joaquin County Sheriff's spokesman Les Garcia.

Investigators have been searching the area Wesley Shermantine led them to earlier this month. The search area is on property that Shermantine's family once owned.

Authorities are investigating if the newly found remains are from another victim of Shermantine and Loren Herzog, dubbed the "Speed Freak Killers" for their killing spree in the 1980s and 1990s. Garcia said the remains will be sent to the California Department of Justice Bureau of Forensic Services for analysis. [Read more...]



Former Marine Pleads Not Guilty to Serial Murders (22 February 2012)
YORBA LINDA, Calif. -- The man accused of killing four homeless men, along with a Yorba Linda woman and her son, pleaded not guilty on Tuesday.

23-year-old Itzcoatl "Izzy" Ocampo is due back in court on March 9.

He is charged with six felony counts of murder with special circumstances for lying in wait and multiple murders

Ocampo's attorney, Randall Longwith, would not say if the plea would change to a potential insanity plea. [Read more...]



Viagra for kids? (23 February 2012)
Pfizer was recently granted a 6 month extension on their Viagra patent which is set to expire in 2019. The drug manufacturer wishes to test the drug on children with high blood pressure and other rare disorders. Turns out, the drug commonly used for erectile dysfunction in men shows promise in reducing the symptoms of a rare lymphatic disorder in children as well as pulmonary arterial hypertension in the lungs.

Turns out, Viagra was originally found by accident in the late 1990s. The drug was originally being tested for it's treatment of cardiovascular disease and high blood pressure (HBP), with it's main active ingredient being Sildenafil, an infrequently prescribed HBP drug. While the drug was being tested for it's effectiveness on HBP in clinical trials 15 years ago, physicians documented it's side effects as noted by most of it's male participants. According to Fox News, the male patients didn't want to give the drug back because it caused them lasting erections, especially those men who were previously having an issue with impotence.

It is believed that young children with certain rare disorders, may be able to benefit from the drug in other ways.

One pediatrician in Stanford, Conn., Dr. Al Lane, found that Viagra played a significant role in the treatment of a 5-month-old infant girl who suffered from lymphatic malformation. Currently, there is no cure for the disease. The newborn's lymphatic system became so inflamed, it became wrapped around her aorta, causing her heart failure. Dr. Lane prescribed Viagra based on his knowledge about it's origin and it's affect on hypertension in children, with great success. The infant's heart became stronger and the lymphatic malformations were significantly reduced. [Read more...]



Viagara's good side effect (FLASHBACK) (24 February 2012)
But I try to keep an open mind about these things, and it turns out that Viagara has demonstrated a good side effect of global proportions. Seattle's paper The Stranger recently reported a decline in the trade of animal body parts used as folk medicine for impotence. Good news for the Big-Mac-eating species who thought that other animal body parts would reverse a lifetime of greasy fries and milkshakes. Thanks Pfizer, for saving wildlife from the worst dietary habits in the world.

Seattle's newspaper The Stranger reports:
"MONDAY, OCTOBER 10 Our week of kooky correspondence, poisoned police procedures, and ridiculously random death kicks off today with the multiplying miracle of Viagra. After resuscitating two previously endangered species -- the erectile-functional over-50 husband and the sexually satisfied, non-adulterous wife -- Viagra and its wonder-siblings Cialis and Levitra have been credited with benefiting three other legally traded species. Specifically, the hooded seal, the harp seal, and the Alaskan reindeer, each of whose death rates have significantly declined thanks to Viagra and co., which have drastically reduced the demand for wild-animal body parts used in traditional cures for impotence, including the genitals of both the harp and hooded seal and the antler velvet of the Alaskan reindeer. Details come from New Scientist, which reports the findings of a new survey conducted by researchers in Canada and Australia. Since Viagra's introduction in 1998, researchers have watched worldwide trade in antlers fall from $700,000 in 1997 to $200,000 in 1998, and the number of traded seal penises fall from 40,000 in 1996 to 20,000 in 1998. In addition, seal penises suffered a precipitous drop in price, with the price-per-wang falling from $100 to $15 by 1999. Thanks to Pfizer for continuing to improve the lives of both animal and man, and congrats to the seals and reindeer, who get to keep their wangs and velvet, respectively."
- The Stranger, "Last Days; This Week in Review" [Read more...]



Two more people ill from contaminated clover sprouts (24 February 2012)
State health and agricultural officials are warning consumers in Southeast Michigan to avoid eating raw clover sprouts after at least two people became sick earlier this month after consuming the sprouts from sandwich shops in Mid and Southeast Michigan.

The sprouts contained toxin-producing Escherichia coli, specifically E. coli O26. Five other cases are suspected, officials said.

All seven were sickened between Feb. 6 and Feb. 12. Two of the seven - all adults - were hospitalized.

The two confirmed Michigan cases have the same genetic makeup as those that have been linked to E. coli outbreaks in other states from raw clover sprouts consumption. [Read more...]



Occupy Boise in court; Occupy Tacoma gets eviction notice (24 February 2012)
BOISE (AP) -- A federal judge in Idaho is expected to consider the merits of issuing a temporary delay on a new state law aimed at ending the Occupy Boise encampment adjacent to the state Capitol.

U.S. District Judge Lynn Winmill has scheduled a hearing today to determine if the law infringes on constitutional rights and deserves a temporary restraining order.

Gov. C.L. "Butch" Otter signed the law on Tuesday banning camping on state-managed land. It requires the protesters to clear the grounds of the old Ada County Courthouse Monday.

Occupy Boise attorneys filed their motion in court this week, arguing that booting the protesters would violate constitutional free speech and due process rights. [Read more...]



Bloomberg: NYPD's monitoring of Muslims was legal (24 February 2012)
NEW YORK--New York's mayor offered a robust defense Friday of a secret police department effort to monitor mosques and Muslim businesses and student groups in several states, following a week of criticism from college administrators and politicians who said the intelligence-gathering pried too deeply into the lives of law-abiding people.

"We just cannot let our guard down again," Mayor Michael Bloomberg said.

Speaking on his weekly radio show on WOR-AM, Bloomberg declined to discuss details of the anti-terrorism programs, detailed in a series of stories by The Associated Press. But he said the intelligence-gathering was "legal," "appropriate" and "constitutional."

It was a more vigorous defense of the police department -- and a more dire picture of the dangers faced by the city -- than he offered just days ago, before the criticism intensified. [Read more...]



Having kids, being new to Canada keep people away from polls: StatsCan (24 February 2012)
OTTAWA--Single parents, new immigrants and those in the skilled trades are among the Canadians least likely to cast a ballot, a Statistics Canada survey suggests.

And one researcher says that's a worrying trend for democracy.

Statistics Canada examined factors associated with voting in the last federal election by tacking voting-related questions onto a recent labour force survey.

The project was sponsored by Elections Canada to link the labour force survey's large sample size and demographic data with voting behaviour. [Read more...]



Rep. Dennis Kucinich raises more money than Rep. Marcy Kaptur in weeks before primary (24 February 2012)
Cleveland Democratic Rep. Dennis Kucinich raised more than three times as much money as Toledo Democratic Rep. Marcy Kaptur in the first six weeks of this year, according to reports filed Thursday at the Federal Election Commission.

But the longtime Toledo incumbent, who is battling Kucinich in a primary contest for a reconfigured congressional district along Lake Erie was still able to outspend her rival and end the period on Feb. 15 with more money in the bank.

FEC reports show that Kucinich collected more than $360,000 during the first six weeks of the year from donors including Hollywood stars Warren Beatty and Annette Benning, who each gave him $2,500.

Kaptur raised about $89,000 in that time. Her donors included numerous political action committees, as well as Cleveland business leaders including Albert Ratner of Forest City Management, who gave $2,500, and attorney Richard Pogue, who gave $1,500. [Read more...]

PAM COMMENTARY: Kucinich's district was recently gerrymandered to put slightly more Kaptur supporters in it -- an evil Republican plot to drive Dennis Kucinich out of the US House of Representatives. While I can't predict who'll win, and Kucinich's opponent is a decent representative, I don't know of any Democrat who wants the House to lose Dennis Kucinich. Aside from being one of the very best reps. in Congress, Kucinich is also a VEGAN.

For the record, I don't live in Ohio right now, but I strongly endorse Dennis Kucinich for whatever district he's in now... No offense to his worthy Democratic opponent...



Amazon removes whale meat products from Japanese site (24 February 2012)
The products contravened the firm's policy of refusing to advertise unlicensed or illegal wildlife products, including endangered species.

Some of the items came from whale species listed as endangered, according to Amazon.com's Unpalatable Profits, a report by the EIA and the Humane Society International.

Others were traced to Japan's annual "research" hunts in the Antarctic, during which it slaughters more than 900 minke whales and a small number of fin whales.

Links to the products, which included whale bacon, whale jerky and canned whale meat, were active on Tuesday night, but had been removed by the following day after Amazon's chief executive, Jeff Bezos, received tens of thousands of messages of protest via email, Twitter and other social media. [Read more...]



Expert witness: Latinos' voting rights 'significantly diminished' under Wisconsin's redrawn maps (24 February 2012)
The voting rights of Milwaukee's Latino community would be "significantly diminished" under the redrawn voter maps that the Republican-led Legislature passed last year, an expert witness testified Thursday.

The maps, which are being challenged by Democrats and an immigrant-rights group, are the subject of a two-day federal trial to determine whether the new boundaries were drawn constitutionally or whether the maps will need to be redone.

The plaintiffs filed a federal lawsuit against the Government Accountability Board seeking to prevent the agency from using the maps in new elections.

A panel of three federal judges is hearing the case after a two-day delay in which they showed some reluctance to hear the case. Saying the issue of redrawing election maps is better handled by lawmakers than by the court, they twice encouraged attorneys to persuade lawmakers to voluntarily review the maps. Both times, Democratic leaders signaled their willingness but Republican leaders refused. [Read more...]



Virginia sales tax looms for Amazon.com (24 February 2012)
It appears that tax-free online consumer purchases from Amazon.com are an endangered species in Virginia.

Brick-and-mortar retailers have complained for years that the Seattle-based online giant has enjoyed an unfair competitive edge because it isn't required to collect Virginia's 5 percent general sales tax. The disparity amounts to a 5 percent discount for online shoppers, they say.

Legislation to close that loophole was approved by an overwhelming 17-2 vote Wednesday in the House Finance Committee and now advances to the House floor.

The measure (SB597) introduced by Sen. Frank Wagner, R-Virginia Beach, has already passed the Senate and has the blessing of Gov. Bob McDonnell. [Read more...]



49 bombs found in Sebastopol man's car (23 February 2012)
(02-23) 10:57 PST SEBASTOPOL -- A Sebastopol man stopped for traffic violations was arrested after a Sonoma County sheriff's deputy found more than four dozen homemade bombs in his car, authorities said.

Robert Justin Vasseur, 22, was driving a Ford sedan on the 2300 block of Highway 116 in Sebastopol when the deputy pulled him over at 5:45 p.m. Tuesday for two unspecified vehicle-code violations, said sheriff's Sgt. Michael Raasch.

The deputy discovered that Vasseur was driving with a suspended license, Raasch said. When he searched the car, he found 49 handmade destructive devices, each bigger than a standard firecracker, Raasch said.

Investigators obtained a search warrant for Vasseur's home on the 5100 block of Volkerts Road that evening and encountered an "uncooperative" woman there. [Read more...]



Bradley Manning defers plea after being formally charged with aiding the enemy (23 February 2012)
No date was set for his trial to begin, although the next session was set for the 15 and 16 March. A full trial is unlikely to begin until August.

Coombs told the military judge, colonel Denise Lind, that he would object to any delay in the trial beyond June. He said that the government had indicated it would be ready for trial by April, but was now saying "it won't be until 3 August".

The lawyer said Manning had been in solitary confinement for "635 days". He said "if the government had its way" it would be "over 800 days before the trial actually begins".

Coombs said that, while the government had cited the complexity of the case and the difficulty in co-ordinating different agencies, "the defence would argue that due process rights of my client" had not been satisfied.

Manning, a former army intelligence analyst, has been detained since May 2010. Under the US constitution, a court martial must be brought within 120 days of charges being preferred. [Read more...]



White House issues plan to protect online privacy (23 February 2012)
(Reuters) - The White House on Thursday proposed a "bill of rights" that would give consumers greater online privacy protection and could eventually give the government greater powers to police Internet firms such as Google Inc and Facebook.

While the privacy bill of rights does not impose any immediate new obligations on online companies, President Barack Obama said it was part of a broader plan to give Americans more control over how their personal data was used on the Internet.

In conjunction with the announcement, advertising networks associated with Google Inc, Yahoo Inc and Microsoft Corp said they have agreed to act on "Do Not Track" technology for web browsers, something the Federal Trade Commission has been advocating since 2010.

"American consumers can't wait any longer for clear rules of the road that ensure their personal information is safe online," Obama said in a statement. [Read more...]



Million-dollar foreclosures rise as rich walk away (23 February 2012)
NEW YORK (CNNMoney) -- Five years after the housing bubble burst, America's wealthiest families are now losing their homes to foreclosure at a faster rate than the rest of the country -- and many of them are doing so voluntarily.

Over 36,000 homes valued at $1 million or more were foreclosed on -- or at least served with a notice of default -- in 2011, according to data compiled by RealtyTrac, which tracks foreclosures. While that's less than 2% of all foreclosures nationwide, it represents a much bigger share of foreclosure activity than in previous years.

"These properties are accounting for a bigger piece of the foreclosure pie," said Daren Blomquist, vice president of RealtyTrac.

Out of all foreclosure activity, the share of foreclosures on properties valued at $1 million or more has risen by 115% since 2007 while the share of multi-million dollar foreclosures -- or homes valued at more than $2 million -- jumped by 273%. Meanwhile, the share of foreclosures on mid-range properties valued between $500,000 and $1 million fell by 21%. [Read more...]



Huge increase in U.S. kids living in poverty: study (23 February 2012)
WASHINGTON (Reuters) -- Years of economic setbacks have taken their toll on the nation's youngest residents, with another 1.6 million children living in high-poverty neighborhoods, according to one study that shows nearly 8 million children residing in poor areas in 2010.

In 2000, 6.3 million children lived in high poverty in the United States, a report by the Annie E. Casey Foundation found.

The growth -- a 25 percent increase -- reverses the trend just a decade ago that saw fewer children living in communities with high poverty rates, according to the nonprofit group.

And three-quarters of those children live in such areas despite having at least one parent working, the study showed. [Read more...]



Tastes for food buds early in womb, claims flavour expert (22 February 2012)
Women are being warned to watch what they eat during pregnancy because it might have "long term consequences" for their babies.

A decade of research indicates that taste preferences are set early in life, and even in the womb.

The evidence points to mothers not only influencing the future eating habits of their children, but also problem behaviour such as addiction.

Several studies were described by French expert Dr Benoist Schaal at the annual meeting of the American Association for the Advancement of Science (AAAS) in Vancouver, Canada. [Read more...]



Environmental, Native groups challenge Shell Arctic air permit (23 February 2012)
Environmental and Alaska Native groups will try to keep Shell Oil out of Arctic waters this summer by appealing an air quality permit that was granted by the Environmental Protection Agency.
The nine groups have sued in the 9th Circuit Court of Appeals, asking judges to send the permit granted to the Shell drilling ship Noble Discoverer back to the EPA for reconsideration.

"We think EPA took shortcuts," said Colin O'Brien, an attorney for Earthjustice, an environmental law firm representing the groups. "We believe the permit failed to ensure that all air pollution controls are in place and that all standards are met for this major new source of pollution in the Arctic."

Shell spokeswoman Kelly op de Weegh said the company and the EPA have worked to assemble strong, environmentally responsible air permits. [Read more...]



Southeast land deal threatens old-growth trees, Audubon says (23 February 2012)
More than 12,000 acres of the Tongass National Forest's oldest and largest trees are being targeted for logging under a bill that would place wide swaths of forest lands in private hands, an Audubon report says.
"These are the ancient giant tree stands," said Audubon Alaska policy director Eric Myers. "These are effectively the redwoods of the Tongass."

Audubon Alaska used U.S. Forest Service data to look at the potential impact of a bill pending in Congress that would allow Sealaska Corp. to pick choice lands in the nation's largest national forest for logging and other uses to benefit its 20,000 shareholders.

Sealaska is one of 13 Native regional corporations established under the 1971 Alaska Native Claims Settlement Act, which compensated Alaska Natives for the loss of lands they historically used or occupied. The Native corporations were provided with $962.5 million and given the right to select 44 million acres. [Read more...]



"Rough sleeping" (homelessness) in England up by 23 per cent (23 February 2012)
New data has revealed the number of people sleeping rough in England has risen by 23 per cent in a year.

The figures were gathered by local authorities in a single night last autumn, and compared with an assessment 12 months earlier.

The statistics show that on one night in 2011 there were 2,181 rough sleepers in England, up 413 from 1,768 on the same night the previous year.

London and the South East had the highest number of rough sleepers with more than 400 in each region. More than half of London's rough sleepers come from overseas, with a notable growth in people from Central and Eastern Europe. The North East had the fewest rough sleepers with 32. [Read more...]



EU tar sands pollution vote ends in deadlock (23 February 2012)
The European Union failed to label oil produced from tar sands as highly polluting on Thursday, with a key vote by member states ending in deadlock.

The issue is seen as a key test of the EU's ability to implement its climate change policies while under heavy pressure from the Canadian government and oil companies who want to prevent billions of barrels of tar sands oil from being designated as especially harmful to the environment. The lobbying has been intense, with Canada secretly threatening a trade war with Europe if the proposal is passed, while the Nasa climate scientist James Hansen has said full development of the tar sands would mean it was "game over" for the climate.

Darek Urbaniak at Friends of the Earth Europe said: "Some European governments have given in to Canadian and oil lobby pressure, instead of saying no to climate-hostile tar sands. High-polluting sources of fuels, such as tar sands, must be cleaned up or kept out of Europe -- they are the dirtiest source of transport fuels, and will undermine Europe's ability to reach its climate ambitions."

Joe Oliver, Canada's minister of natural resources, said he was pleased with the result and warned: "If the EU moves ahead in implementing these discriminatory measures, Canada will not hesitate to defend its interests." He said Canada would continue to promote the oil sands as a "secure and responsible" source of energy. [Read more...]



Canadian crime bill based on creating fear, say justice advocates (23 February 2012)
Daubney said a number of the bill's measures, including more mandatory minimum sentences and fewer conditional ones, and making it harder for offenders to get parole, will lead to a "burgeoning" prison population, a concern that has been expressed often during debate on the bill.

The group said many of the government's proposed policies are unwarranted and unproven when it comes to improving public safety.

"There's no evidence supporting the government's direction," he said.

Steve Sullivan, the first federal ombudsman for victims, joined Daubney and retired judges from Ontario and Yukon at the press conference.

He said the bill is being sold as one that will benefit victims when in fact there are concerns it will do the opposite. Sullivan said Crown attorneys are warning that increased caseloads due to the bill could mean more plea bargains and dropped charges. [Read more...]



Feds to spend $50 million on carp fight (23 February 2012)
Traverse City, Mich. - The Obama administration will spend about $50 million this year to shield the Great Lakes from greedy Asian carp, including first-time water sampling to determine whether the destructive fish have established a foothold in Lake Michigan and Lake Erie, officials said Thursday.

An updated federal strategy for preventing an invasion also includes stepped-up trapping and netting in rivers that could provide access to the lakes, as well as initial field tests of chemicals that could lure carp to where they could be captured, officials told The Associated Press. An acoustic water gun that could scare the carp away from crucial locations will be tested near a Chicago-area shipping lock that some want closed because it could serve as a doorway to Lake Michigan.

"This strategy builds on the unprecedented and effective plan we are implementing to keep Asian carp out of the Great Lakes while we determine the best long-term solution," said John Goss, the Asian carp program director for the White House Council on Environmental Quality. He said initiatives in 2012 would "strengthen our defenses against Asian carp and move even more innovative carp control projects from research into implementation."

The federal government has already budgeted more than $100 million over the past two years in the fight against bighead and silver carp. They were imported from Asia decades ago and have migrated up the Mississippi River and its tributaries since escaping from fish farms and sewage lagoons in the deep South. They have infested the Illinois River, which leads to Lake Michigan. [Read more...]



Defense of Marriage Act ruled unconstitutional by 2nd federal judge (23 February 2012)
The government's denial of all federal benefits to same-sex married couples is an irrational and unconstitutional act of discrimination, a federal judge ruled Wednesday, a step toward a likely Supreme Court test of the law known as the Defense of Marriage Act.

DOMA is based on unfounded assumptions about marriage and the suitability of gays and lesbians as parents and was enacted in 1996 by a Congress avid to show its disapproval of homosexuality, said U.S. District Judge Jeffrey White of San Francisco.

He quoted numerous statements by backers of the act during congressional debate over it, including one by Sen. Jesse Helms, R-N.C., that "the moral and spiritual survival of this nation" were at stake. Another supporter, Rep. Bob Barr, R-Ga. - who has since turned against DOMA - said in 1996 that marriage was "under assault by homosexual extremists."

The law "treats gay men and lesbians differently on the basis of their sexual orientation" without any legal basis, said White, an appointee of former President George W. Bush. "The imposition of subjective moral beliefs of a majority on a minority cannot provide a justification." [Read more...]



Sen. Russ Feingold, New Obama Election Co-Chair: "The President is Wrong" to Accept Super PAC Money (23 February 2012) [DN]
AMY GOODMAN: Former Senator Feingold formed Progressives United after he lost his 2010 re-election bid for the U.S. Senate. He had represented Wisconsin in the Senate for 18 years. During that time, he wrote the landmark campaign finance law, McCain-Feingold. He also opposed the war in Iraq, was the only senator to vote against the USA PATRIOT Act. Now Russ Feingold has written a book chronicling U.S. missteps in the decade after the September 11th attacks; it's called While America Sleeps: A Wake-Up Call for the Post-9/11 Era.

On Wednesday, I sat down with Senator Russ Feingold. I began by asking him about his website's charge that "The President is Wrong."

RUSS FEINGOLD: That had to do, I assume, with the issue of super PACs. I happen to agree with the President on the vast array of issues. I think he's a good president. I think he's going to win re-election and be a great president by the time he's done. But, you know, the President and I know each other. And he knows that there are certain things I feel strongly about. In fact, he was very helpful as a senator on things like having a time frame to getting us out of Iraq, things like changing the PATRIOT Act and civil liberties, and also on campaign finance reform. So, when he's going in the wrong direction on that, as a friend and an ally, I'm going to say, "Mr. President, I don't think it's right." And I'm pleased that he still wants me to be a co-chair of his campaign, because that's the way I'll always support him: when I think he's right, which is almost all the time, I'll be vocal and strong in his support, and when I think he needs to change direction, I'll offer my opinion.

And I think it's a big mistake to go down the road of unlimited, undisclosed corporate contributions. That's not Barack--who Barack Obama is. That's not what the Democratic Party should be. And I think it doesn't help him get re-elected. And I think it delivers the Democrats, as well as the Republicans, to corporate power and corporate domination. So, that's why Progressives United and I feel this way. [Read more...]



Bradley Manning to be arraigned at Fort Meade in WikiLeaks case (23 February 2012)
Pfc. Bradley E. Manning is scheduled to return Thursday to Fort Meade -- and so are his supporters.

Manning, the former intelligence analyst accused of giving hundreds of thousands of classified documents to the anti-secrecy organization WikiLeaks, is scheduled to be arraigned at 1 p.m. on charges including aiding the enemy and violating the Espionage Act.

The arraignment opens Manning's general court-martial. During the proceeding Thursday, he may choose to have his case decided by a single military judge, a panel of officers, or a panel of officers and enlisted soldiers.

He may also enter a plea Thursday.

If convicted of the charges, Manning, 24, could be sentenced to life in prison. Aiding the enemy is a capital offense, but Army prosecutors have said they will not seek the death penalty. [Read more...]



Older workers flood Canadian job market (23 February 2012)
Older workers have flooded into the job market since the recovery that began in the summer of 2009, TD Economics said Thursday, eclipsing other age groups in terms of gains made in the labour market.

The report said Canadians aged 60 years and over account for about one-third of all net job gains, "a striking figure considering they accounted for just eight per cent of the total labour force," said TD Economist Francis Fong, the author of the analysis.

Fong said the trend includes not only those in the 60-65 age range, but also those older than 70.

Employment among the 70-plus crowd increased by 55,000 positions, or 37 per cent, he said.

"Even more surprising is that almost 100,000 net jobs were added in the 60-plus age group at the depth of the recession," he said.

During the same period, younger workers -- those 59 and under -- suffered 500,000 net job losses over the same period. [Read more...]



Donald Trump accused of bullying Scottish government (23 February 2012)
Mr Trump is fiercely opposed to proposals for wind turbines off the Aberdeenshire coast, near the location of his planned golf resort on the Menie Estate.

He has recently launched high-profile attacks over the plans.

Mr Stuart added: "This is all appears so unnecessary as there is no reason why his [Trump's] proposed golf development and offshore wind projects around our coast cannot both proceed, so it is unclear why his organisation is making such a fuss about this issue."

Leaders of Communities Against Turbines Scotland are to meet representatives of the Trump Organisation next week. [Read more...]



Pepper-sprayed students file lawsuit against UC-Davis (22 February 2012)
A lawsuit has been filed in federal court against UC Davis over the pepper-spraying of protesting students by police on Nov. 18.

Nineteen students have brought the suit that says that the university used excessive force to break up the demonstration. The Occupy UC Davis students were sprayed as they sat on the ground.

The suit said that the actions by police that day, which were broadcast around the world, had a chilling effect on free speech.

Among those named as defendants are University of California, Davis Chancellor Linda Katehi, various UC Davis officials, the campus police chief and a police officer. [Read more...]



Minimum wage for tipped workers in US hasn't changed in more than 20 yrs (22 February 2012) [AJ]
While making a living on $7.25 an hour is not easy, it's even tougher when the federal minimum wage for waiters and waitresses is only $2.13 -- a rate that hasn't changed since 1991.

The justification for the lower rate is that these restaurant workers earn tips that will make up the difference between $2.13 and $7.25, the minimum rate for most hourly employees. When waiters and waitresses don't make enough in tips, restaurants are supposed to cover the gap.

But according to a study by Restaurant Opportunities Centers United, that often doesn't happen, as some managers and owners prefer to take advantage of those earning below minimum wages. This situation more often affects women than men, due to the fact that females make up 66% of restaurant workers earning tips. Because of inflation, $2.13 is worth 40% less in real terms than it was when the rate was established 21 years ago.

About half of all Americans eat out at a restaurant at least once a week. [Read more...]



Low-wage Facebook contractor leaks secret censorship list (22 February 2012)
A secret list curated by social network giant Facebook was published online recently after an employee for one of the company's third-world contractors, upset at his poor working conditions and meager wage, decided to fight back.

The document reveals exactly what Facebook's censorship brigade looks for on the social network, which boasts over 850 million users spanning the globe.

Referred to internally as the "bible," the list prioritizes deletion of materials pertaining to Holocaust denial, breast feeding, graphic nudity, depictions of any sexual fetish, racial slurs and bullying -- all of which are unsurprising -- but a few of the other entries are raising eyebrows.

Namely, female nipples or even the impressions of nipples under clothing are unacceptable to Facebook censors, whereas male nipples are fine. "Crushed heads" and mutilated limbs are also fine, so long as the person posting such images does not express delight and no internal organs are visible. The list specifically says that on this point, no exceptions would be made for news media.

Also verboten: images of bodily fluids, including ear wax and pus; dead animals; advocacy of violence; advocacy of eating disorders; racial jokes where "the humor is not evident"; and "any photoshopped images of people, whether negative, positive or neutral"; "pixelated or black-barred content showing nudity or sexual activity"; "digital/cartoon nudity"; and images of drunk or sleeping people with "things drawn on their faces."

All that aside, images depicting marijuana use are fine, unless an individual appears to be growing, buying or selling the drug. "Art nudity" is okay, and so are videos of schoolyard fights -- unless the video was posted with the intent to humiliate another user. [Read more...]



Survey finds integrative medicine most useful for pain (22 February 2012)
A new survey of integrative medicine centers shows that the most commonly treated ailments are chronic pain, gastrointestinal conditions, depression and anxiety, cancer and chronic stress.

The survey was conducted at 29 centers, including the University of Maryland Center for Integrative Medicine, by the Bravewell Collaborative, a nonprofit foundation that advocates for and researches integrative medicine. This kind of medicine purports to treat the whole patient -- physically, emotionally, spiritually, etc. -- through use of alternative and complementary therapies such as acupuncture and massage.

There is not medical evidence that all such therapies are effective, but this study sought to identify what maladies were most often treated in the centers and how often they were successful.

The survey found 75 percent of centers had success treating patients with chronic pain and more than half had positive results in treating gastrointestinal conditions, depression and anxiety, cancer and chronic stress. [Read more...]

PAM COMMENTARY: Studies like this start with the assumption that studies on the efficacy of alternative medicine don't exist, when the opposite is true. Chiropractors have studies from their own field, herbalists have studies from this country and Europe, and the like. Alternative doctors are good at treating pain and everything else because they know what works -- not from their own opinions, but from studies.



Mass. firm inks deal with Novartis (22 February 2012)
Enanta Pharmaceuticals Inc., a privately held drug research company in Watertown, said it is joining forces with Swiss pharmaceutical giant Novartis AG to speed development of a drug that targets the hepatitis C virus.

Novartis will pay $34 million to license EDP-239, a compound identified by Enanta that is believed to halt reproduction of the hepatitis C virus. Novartis, which operates a major research center in Cambridge, will fund research aimed at turning EDP-239 into an effective medication and bringing it to market.

Under the development agreement, Enanta could receive payments of up to $406 million if the drug meets a series of medical and regulatory benchmarks. The Watertown firm would also receive royalties on the sale of the drug, if it is approved by the US Food and Drug Administration, a process that typically takes several years. Novartis will also fund Enanta's research into other compounds that may be effective against hepatitis C, Enanta officials said.

At least 170 million people worldwide have hepatitis C, including more than 3 million Americans. The disease is usually spread through infected blood during transfusions or drug abuse. It attacks the liver and causes permanent, often fatal damage. "It's a huge global problem,'' said Jay Luly, Enanta's chief executive. [Read more...]



Japanese quake an ominous sign for B.C. 'megaquake' (22 February 2012)
Anderson compiled ground-motion data from the Japan quake and overlaid it on a map of the Pacific Northwest, which has a similar fault -- called a subduction zone -- lying offshore.

In Japan, the biggest jolts occurred underwater. The seafloor was displaced by 150 feet or more in some places, triggering the massive tsunami. But in the Northwest, it's the land that will be rocked hardest -- because the Pacific coast here lies so close to the subduction zone.

"The ground motions that we have from Tohoku may actually be an indication that there could be much stronger shaking in the coastal areas of British Columbia, Washington and Oregon," Anderson said.

Cities like Seattle, Portland and Vancouver are far enough from the coast that they might dodge the most violent hammering. But all of the urban areas sit on geologic basins that can amplify ground motion like waves in a bathtub. [Read more...]



BP growing wind farm in West Texas (22 February 2012)
West Texas isn't all drilling rigs, oil wells and pump jacks. The region is rapidly raising its profile as a global powerhouse for wind energy.

BP is the latest contributor to West Texas' fast growing industry. The oil giant gave us a sneak peak at its 1,000th turbine and the 22,000-acre wind farm that it sits on. The company is holding a dedication ceremony today for the Sherbino 2 wind farm, which became fully operational in December.

The wind farm's 60 turbines stand taller than a Boeing 747 on its tail. And the spinning rotors sweep an area as big as a football field.

[Read more...]

PAM COMMENTARY: It's about time they tried something that doesn't blow up, spill, or burn...



'American Honor at Stake' in Ecuador Oil Spills: You Break It, You Fix It (22 February 2012)
NEW YORK, Feb. 22, 2012 /PRNewswire-USNewswire/ -- U.S. oil giant Chevron needs to do in Ecuador what BP is doing in the U.S. Gulf Coast region -- clean up its environmental mess, the conservative-oriented organization "You Break It, You Fix It" today demanded.

The group, which was formed to encourage conservative-minded Americans to speak out on Chevron's un-remediated oil spills in Ecuador, has charged the oil company with damaging America's image overseas through obstinacy and inaction. Chevron's oil and chemical contamination in Ecuador involves more than 900 unlined discharge pits that have contaminated -- and continue to contaminate -- that region's drinking water, sickening thousands of people over a period of decades. A lawsuit on the matter has been going on for almost two decades.

"American honor is at stake in Ecuador and it is Chevron's responsibility to uphold it," said You Break It, You Fix It spokesman Joshua Rizack. "U.S. companies operating overseas have a responsibility to reflect basic American values. Chevron has not maintained those values and that is taking a toll on how America is being perceived in Latin America and elsewhere."

BP has created a $20 billion fund to remediate damage it caused the U.S. Gulf Coast region. Chevron, in contrast, has literally walked away from the 16-18 billion gallons of oil it left contaminating Ecuadorian lands and waters. [Read more...]



Britain must act fast to rule wave-power world (19 February 2012)
Britain's dream of leading the world in harnessing the power of the sea is in danger of being sunk by risk-averse, under-ambitious policymakers who are letting foreign rivals dominate a multibillion-pound industry. An influential Commons committee warns that without a "more visionary" approach from ministers and officials, the development of wave and tidal technology will stall and other countries will steal a march on British firms.

Experts believe that up to 20 per cent of the UK's electricity could one day come from devices deployed around the coastline. But the technology is still in its infancy, and a report today from the Energy and Climate Change Committee warns that Britain could cede its pioneering status to other countries unless ministers intervene.

"Britannia really could rule the waves when it comes to marine renewable energy," said Tim Yeo, the Tory MP who chairs the committee. "We are extremely well placed to lead the world in wave and tidal technologies, which could bring significant benefits in manufacturing and jobs, as well an abundant supply of reliable, low-carbon electricity."

But there are fears of history repeating itself. Britain once led the world in wind-power technology, but was leapfrogged by Denmark, which offered financial backing through feed-in tariffs and saw its industry grow dramatically to become the world's leading supplier of turbines. [Read more...]



BP Refinery fire in Washington state causes gas price spike in California (22 February 2012)
Gas prices are climbing across the country, as an improving economy and the showdown over Iran's nuclear program raises the cost of crude oil, gasoline's raw ingredient. The nationwide average price for regular gasoline reached $3.57 on Tuesday, up from $3.51 a week before.

But California drivers have been hurt more than most.

On Friday, a fire erupted at a major BP oil refinery near Blaine, Wash., shutting down the facility. The Cherry Point Refinery is the fourth largest on the West Coast, producing roughly 20 percent of Washington's gasoline.

California doesn't get much fuel from the Pacific Northwest. But in the days since the fire, BP has been buying gas from California to make up for the Cherry Point refinery's lost production. The refinery has contractual obligations to supply its customers, even if it has to get the fuel from someone else. [Read more...]



Virginia VA Hospital shooting suspect captured after pursuit (22 February 2012)
RICHMOND, Va. --
11:07 a.m.

Virginia State Police said the suspect in this morning's shooting at the McGuire Veterans Affairs Medical Center was captured after a pursuit that lasted about 10 minutes and began in Charles City County, traveled into Hopewell and ended in Chesterfield County.

Virginia State Police Sgt. Thomas J. Molnar said Trooper A. Doss Jr. spotted the suspect vehicle, a blue Ford Explorer Sport Trac sport utility vehicle, about 8:30 a.m. traveling eastbound on state Route 5 in Charles City County.

Molnar said Doss was joined by other police while following the driver to state Route 10, where the suspect stopped near Ruffin Road. As officers approached him, he drove off again on westbound Route 10, briefly crossing into the eastbound lanes while continuing to travel west, Molnar said.

The suspect vehicle crossed back over into the westbound lanes before finally being stopped and taken into custody in front of a Wawa convenience store a short distance west of Interstate 295, Molnar said. [Read more...]



Dem proposes vasectomy limitations in wake of anti-abortion legislation (22 February 2012)
A Georgia Democrat has devised a clever response to her Republican colleagues' recent zest for imposing big government regulations on female reproductive rights: regulate vasectomies as well.

The proposed law, put forward by Rep. Yasmin Neal (D), would ban the practice of male sterilization except in cases where a man faces serious health risks without one. It was crafted as a response to a so-called "fetal pain bill" proposed by Republicans, which would ban abortions after 20 weeks.

A measure similar to what Georgia Republicans are considering was recently defeated in Virginia following the heart-wrenching testimony of one woman who told lawmakers that she had an abortion after 20 weeks because doctors said her unborn child would suffer tremendously due to health defects.

So-called "fetal pain" bills have swept conservative-leaning states in recent years, with more than 16 legislatures considering tighter regulations on women's health matters. [Read more...]



Virginia governor no longer fully supports ultrasounds before abortions (21 February 2012)
RICHMOND -- Gov. Robert F. McDonnell is backing off his unconditional support for a bill requiring women to have an ultrasound before an abortion, focusing new attention on one of the most controversial pieces of legislation in Virginia's General Assembly this year.

Until this weekend, McDonnell (R) and his aides had said the governor would sign the measure if it made it to his desk. McDonnell, who strongly opposes abortion, will no longer make that commitment.

But delegates and governor's staff were scheduled to meet Tuesday night to strike a compromise after learning that some ultrasounds could be more invasive than first thought, according to two officials who were aware of the meeting but not authorized to speak about it publicly. Many of the bill's supporters were apparently unaware of how invasive the procedure could be, one of the officials added.

The Virginia legislation has become part of the broader national debate over reproductive rights and has drawn attention to McDonnell, a rising star in his party and a possible vice presidential contender. The legislation has been the topic of cable news shows, was part of a "Saturday Night Live" sketch and drew protesters to Richmond on Monday. [Read more...]



Seattle asks Supreme Court to not hear SPD pregnant woman Taser case (21 February 2012)
Seattle city attorneys urged the U.S. Supreme Court on Tuesday to reject an appeal brought on behalf of three Seattle police officers who tased a pregnant woman, saying the request was filed over the city's objections.

The unusual action comes a month after a private attorney, hired by the city to defend the officers, asked the high court to consider whether they can be sued for assault and battery.

The attorney, Ted Buck, came under intense criticism from the city after he filed the petition. The court has yet to decide whether to take the case.

Buck has since withdrawn from the case. U.S. District Court Judge Richard Jones, who is presiding over the lawsuit, signed an order Friday allowing Seattle attorney Robert Christie to represent the officers, who maintain they acted reasonably when they repeatedly used a Taser on the woman during a 2004 traffic stop.

[Read more...]



Ex-Palin aide Bailey fined over email use (21 February 2012)
Frank Bailey, the former Sarah Palin aide turned tell-all author, has agreed to pay an $11,900 civil fine for violating the state's ethics laws by keeping, disseminating and profiting from confidential emails he obtained while serving in Palin's administration.
The Alaska attorney general's office disclosed the settlement Tuesday in a letter to ethics campaigner Andree McLeod. McLeod, a Palin critic, initiated the complaint against Bailey in September 2010 after reading about his plans for a Palin book with two co-authors in the Daily News gossip column, the Alaska Ear.

At the time she filed the complaint, McLeod had been trying for two years to get the state to release Palin's emails, a request only partially fulfilled in a massive document dump the following June. In her complaint, McLeod said it was improper for one person to have access to a trove of public records when the general public was unable to get them.

"I, along with the Associated Press, Mother Jones, MSNBC, and others submitted legitimate public records requests in the fall of 2008," McLeod wrote her Sept. 7, 2010, complaint. "After 2 years and more than a dozen extensions, we are still waiting for Palin's email documents to be made public. Yet, it seems that a former Palin aide and two others who remain anonymous have free access to Palin's emails ... all because Bailey worked for her in the governor's office." [Read more...]



Spying on Campus: New York Police Caught Monitoring Muslim Student Groups Throughout Northeast (21 February 2012) [DN]
AMY GOODMAN: So how did you come to realize that you were under surveillance by the New York Police Department?

JAWAD RASUL: On the 14th of February, I got a call from an AP reporter, Chris Hawley, who told me that my name has been cited on this list, and what do I think about it? Obviously, I was speechless.

AMY GOODMAN: What do you think about it?

JAWAD RASUL: It's--it's really disheartening, to be honest. We are actually trying to be better American citizens, as much as we can. You know, like I said earlier, I try to buy American to help the American economy. And then these kind of things come out, and that--it really throws us back. And I think, honestly, it's even hurting NYPD's try and attempt at fighting homegrown terrorism, because these kind of tactics actually create more hatred towards them and the other law-enforcement agencies and really destroys the trust that any youth might have developed with the government. [Read more...]

PAM COMMENTARY: I'm sorry, trusting the government makes you a better citizen HOW?



Fed Writes Sweeping Rules From Behind Closed Doors (22 February 2012) [AJ]
The Federal Reserve has operated almost entirely behind closed doors as it rewrites the rule book governing the U.S. financial system, a stark contrast with its push for transparency in its interest-rate policies and emergency-lending programs.

While many Americans may not realize it, the Fed has taken on a much larger regulatory role than at any time in history. Since the Dodd-Frank financial overhaul became law in July 2010, the Fed has held 47 separate votes on financial regulations, and scores more are coming. In the process it is reshaping the U.S. financial industry by directing banks on how much capital they must hold, what kind of trading they can engage in and what kind of fees they can charge retailers on debit-card transactions.

The Fed is making these sweeping changes--the most dramatic since the Great Depression--almost completely without public meetings. Rather than discussing rules and voting in public, as is done at other agencies with which the Fed often collaborates, Fed Chairman Ben Bernanke and the Fed's four other governors have held just two public meetings since July 2010. On 45 of 47 of the draft or final regulatory measures during that period, they have emailed their votes to the central bank's secretary.

The votes, in turn, weren't publicly disclosed until last week, after The Wall Street Journal requested the information for this article. On Feb. 14, for the first time, the Fed posted on its website the names of the Fed governors voting for or against each closed-door regulatory action on Dodd-Frank since July 2010, when that law was enacted. [Read more...]

PAM COMMENTARY: The WSJ throws an ad for subscriptions over this article, but I was taken to the full article after closing the ad.



Obama sings Sweet Home Chicago at White House blues reception -- video (22 February 2012)
Barack Obama showed his vocal chops when he sang Sweet Home Chicago at a White House tribute concert as part of Black History Month. The US president feigned reluctance before accepting the microphone from Mick Jagger and performing a duet of sorts with blues legend BB King. Obama remarked that even though a president's life was sometimes restricted by security concerns, having the stars come over to play a gig was an obvious benefit. [Read more...]

PAM COMMENTARY: Not bad for a president.



From Rocky Flats to Fukushima: this nuclear folly (21 February 2012)
In March 2011, novelist Kristen Iversen's memoir, Full Body Burden: Growing Up in the Nuclear Shadow of Rocky Flats, was waiting sedately among piles of other manuscripts at various publishing houses. Then, Japan was hit by a tsunami, and the cooling systems of the Fukushima nuclear reactor were overwhelmed, giving the world apocalyptic images of toxic floods and floating cars, of whole provinces made uninhabitable.

Immediately, Iversen's book was auctioned, and the timing of its publication, in June, could not be better -- since, incredibly, in the shadow of the Fukushima disaster, and even as Japan and other nations see movements against the use of nuclear power ever again -- President Obama is planning more investment in nuclear energy. The US is soon to start construction on several new reactors for the first time in three decades.

Iversen, a softspoken woman with a laid-back western vibe, wearing jeans and lavender scarf, seems an unlikely prophet of nuclear catastrophe. But her message is searing. She grew up in a small town near Rocky Flats, Colorado, where a secret nuclear weapons plant built over 70,000 plutonium "triggers" for nuclear bombs.

Iversen spoke with me this week about her research in San Miguel de Allende, Mexico, where we were at a writer's conference. She explained that "triggers" was a euphemism: the plant, which, throughout her childhood, was so secret that her mother believed they made cleaning supplies, was actually producing plutonium "buttons". In other words, these were the nuclear bombs themselves; they needed only a casing of explosives to be activated. [Read more...]



Radioactive groundwater found near Virginia nuke plant (22 February 2012)
Dominion Virginia Power is seeking the source of leaking radioactivity at its North Anna nuclear power plant after an elevated level of tritium was detected in groundwater.

Company spokesman Rick Zuercher tells the Richmond Times-Dispatch that the plant's two reactors aren't the source of the leak.

The company told the Nuclear Regulatory Commission on Tuesday that tritium in water taken from an on-site sampling well was more than twice the federal standard for drinking water. The company says the contaminated water is not leaking off-site.

Dominion Virginia Power also told the commission that there's no evidence the leak is related to last year's 5.8-magnitude earthquake. [Read more...]



U.K. University graduates just as likely to be unemployed as school leavers with one GCSE (22 February 2012)
In figures that will raise questions over the value of higher education, the Office for National Statistics (ONS) said that almost 26 per cent of 16-year-olds who left school with "only a GCSE qualification" are unemployed.

At the same time, almost 25 per cent of all 21-year-olds who left university with a degree are unemployed.

The figures are included in a breakdown by the ONS of unemployment among 16 to 24 year-olds, which at 1.04 million people is running at its highest rate since 1986.

The stark snapshot was released the day after Nick Clegg, Deputy Prime Minister, described youth unemployment as a "ticking time bomb". [Read more...]



Army avoiding PTSD claims? Madigan chief suspended amid inquiry (21 February 2012)
Reporting from Seattle-- The head of the Army's Madigan Healthcare System, one of the largest military hospitals on the West Coast, has been temporarily relieved of command amid an investigation over whether the Army has avoided diagnosing returning combat soldiers with post-traumatic stress disorder to save money.

Col. Dallas Homas, a West Point graduate has been administratively removed from his position near Joint Base Lewis-McChord in Washington state, Army officials announced Monday. Homas had headed the busy medical center since March 2011.

Meanwhile, 14 soldiers who complained about their initial PTSD reviews were scheduled Tuesday to begin receiving the results of a new round of medical evaluations.

"While the evaluations are complete, this is one step in the process of ensuring our soldiers are receiving the most accurate clinical diagnoses to ensure optimal lifetime care," Gen. Philip Volpe, chief of the Western Regional Medical Command, said in a statement. [Read more...]



Americans are keeping new vehicles an average of nearly six years (22 February 2012)
New data showing Americans are keeping vehicles longer than ever raises questions about whether a new frugality will prevent the market from returning to its 17 million-a-year annual peak during the last decade's housing boom.

The depth of the downturn and slow recovery is reflected in a report released Tuesday by the Southfield-based research firm R.L. Polk showing the age of cars is at record levels in the U.S.

Car sales continue to improve, but better-quality vehicles bought with longer financing terms and economic uncertainty are keeping consumers cautious.

Some economists say the aging trend has peaked, but won't reverse for another a year or two.

The good news: pent-up demand continues to build. [Read more...]



Costly Davy Crockett Oil Spill Could Have Been Prevented (21 February 2012)
PORTLAND -- The U.S. Coast Guard and its contractors spent 10 months and $22 million last year removing the Davy Crockett from the Columbia River. The barge had broken apart during a botched salvage job and was spilling oil and PCBs into the river.

Workers prevented a major environmental disaster, but an EarthFix investigation has found that state and federal officials could have prevented the oil spill and the need for a multi-million-dollar cleanup had they enforced their orders to the vessel's previous owners.

In 2005, Washington state officials ordered one owner to relocate the illegally moored barge.

In 2009, the U.S. Coast Guard ordered another owner to remove all the oil and fuel from the ship. [Read more...]



Fukushima: Return to the disaster zone (21 February 2012)
The journey to Fukushima Daiichi begins at the border of the 12-mile exclusion zone that surrounds the ruined nuclear complex, beyond which life has frozen in time. Weeds reclaim the gardens of empty homes along a route that emptied on a bitterly cold night almost a year ago. Shop signs hang unrepaired from the huge quake that rattled this area on 11 March, triggering the meltdown of three reactors and a series of explosions that showered the area with contamination. Cars wait outside supermarkets where their owners left them in Tomioka, Okuma and Futaba -- once neat, bustling towns. Even birds have deserted this area, if recent research is to be believed.

The reason is signalled by a symphony of beeping noises from dosimeters on our bus. As we drive through a police checkpoint and into the town of Tomioka, about 15km from the plant, the radioactivity climbs steadily, hitting 15 microsieverts per hour at the main gate to the nuclear complex. At the other end of the plant, where the gaping buildings of its three most damaged reactors face the Pacific Ocean, the radiation level is 100 times this high, making it still too dangerous to work there.

Inside the plant's emergency co-ordination building, the air is filled with the sound of humming filters labouring to keep the contamination out. Hundreds of people work here, many sleeping in makeshift beds. Workers in radiation suits and full-face masks wander in and out. A large digital clock showing the current radiation reading inside the building dominates the wall of the central control room, where officials from operator Tokyo Electric Power (Tepco) huddle around computers.

"Our main challenge now is to remove the nuclear fuel from the reactors," explains Takeshi Takahashi in his first interview since he took over as plant manager two months ago. "It's a technically very difficult problem, but we cannot hurry." His predecessor Masao Yoshida was forced to quit in December after being diagnosed with cancer -- unrelated to his work, insists Tepco. [Read more...]



Redistricting trial is tough to judge (20 February 2012)
Madison - Republican state lawmakers head into a trial this week over new election maps with one major asset and a big liability.

On their side: The maps at issue were approved by the Legislature and signed into law by Gov. Scott Walker, giving them a presumption of legality. Against them: In recent weeks they have repeatedly angered the three judges hearing the case.

The legislators themselves are not parties to the case, but they - and the public - have much at stake. If the maps are upheld, Republicans will have locked in legislative districts for the next 10 years that give them an edge in elections. If the maps have to be redrawn, Democrats could regain some of what they lost when the maps were approved last summer.

Every 10 years, states must draw new maps of congressional and legislative districts using U.S. Census Bu reau data to ensure they are of equal population. Republicans control the Wisconsin statehouse and so were able to draw maps that favor their party.

But even before they revealed their maps, a group of Democratic citizens sued in federal court in Milwaukee. Their case was later consolidated with one by the immigrant rights group Voces de la Frontera, and the case that begins Tuesday is expected to last three or four days. [Read more...]



Microsoft sharpens its advertising sword to jab rivals (20 February 2012)
From the Gmail Man, who peeks into people's private mail, to the VMware salesman stuck in the '70s, Microsoft's marketing campaigns have become quite pointed in the past year.

This week, the company will launch another such campaign: "Smoked by Windows Phone," a series of online ads challenging those who use iPhones, Android phones or other mobile devices to beat the speed of a Windows Phone in doing a browser search, sharing with their social network or shooting and posting a photo.

The 12 different digital ads featuring the challenge will run on tech sites as well as the Windows Phone Facebook page through the beginning of April.

Also on the Facebook page will be video footage from the original "Smoked by Windows Phone" challenge, which took place at the Consumer Electronics Show in January. There, at the Microsoft booth, CES attendees participated in speed challenges, winning $100 if their smartphone beat the Windows Phone. [Read more...]



Fact-checking the Republican front-runners on the auto bailout (21 February 2012)
WASHINGTON -- Michigan has become squirm central for Republican presidential candidates who are trying to explain their opposition to the auto bailout before the big primary in the home of automakers. Their tale is terribly tangled, and President Barack Obama isn't telling it straight either.

Obama, in taking credit, and Republicans, in assigning blame, have ignored one driving force behind the love-it-or-hate-it bailout: George W. Bush in the waning days of his presidency. Moreover, GOP rivals Mitt Romney and Rick Santorum would have people believe the United Auto Workers union runs General Motors and the government "gave" it away, neither true.

The issue is a particularly nettlesome one for Romney, Detroit-born son of a Michigan governor and auto company chief executive. His provocatively headlined 2008 article, "Let Detroit Go Bankrupt," has made for tortured explanations in the campaign for the Feb. 28 primary -- though the prescription he preached back then is not wholly at odds with what the government finally did.

Then again, Romney is hardly out on a Republican limb. Santorum opposes the bailout on similar grounds. As for the other candidates, Newt Gingrich raised the wild idea that Washington might force people to buy GM cars, and Ron Paul believes the market should let companies rise or fall without the government's intervention. [Read more...]



Being married doesn't count when gay partners do their taxes (20 February 2012)
Every year when tax time rolls around, such financial repercussions ripple through the households of same-sex couples who are married. But these issues are overshadowed within the gay-rights community by the larger, broader struggles over same-sex marriage and other partnership rights, said Randy Stevens, executive director of the Gay, Lesbian, Bisexual and Transgender Community Center of Central Florida.

So "unless you're an accountant or a tax attorney, it's just not something that's on your radar," Norsworthy said of the tax implications of her same-sex marriage.

It's a common scenario among such same-sex couples, said Gil Charney, a tax analyst with H&R Block Inc.'s Tax Institute, the giant tax-prep company's independent research-and-analysis division.

Take a married gay couple with two children, for example. If they claim two dependents, have combined salaries of $100,000, and one of them files as a head of household and has the partner on an employer-supplied health-insurance plan at a cost of $5,000, the couple's tax liability will total $15,199, Charney said, compared with $10,656 for a married heterosexual couple with two children, the same income and the same health insurance who file jointly on a single tax return. [Read more...]



PayPal to announce 1,000 new jobs for Ireland today (21 February 2012)
Online payments company PayPal is expected to announce a massive expansion of its workforce in Ireland by taking on another 1,000 staff.

The eBay subsidiary, which already employs more than 1,500 people at its European headquarters in Blanchardstown in west Dublin, is to confirm the investment at lunchtime.

Taoiseach Enda Kenny is to join senior company executives and IDA Ireland officials to make the jobs announcement in central Dublin.

It is understood the new positions will be in a PayPal customer care centre in Dundalk.

PayPal is the global leader in online payment solutions. It was founded in 1998 and has 123 million customers in 103 markets worldwide. [Read more...]



Vegetarian Doctors Go Whole Hog to Burn Bacon in Iowa (18 February 2012)
A group of vegetarian doctors has been skewering Iowans over the event for months. Neal Barnard, president of the Physicians Committee for Responsible Medicine, says he wants to publicize the flip side of bacon.

He says the PCRM plans to hand out fliers with warnings about how bacon "rotting in your mouth" potentially has various health risks, including cancer and diabetes.

"With so much attention focused on this most unhealthful food, we want to make sure our message is there," says Dr. Barnard.

The group had already sizzled up trouble in advance of the event, starting with a billboard that made graphic reference--with skull and crossbones--to the potential health risks of eating bacon. [Read more...]



Cattle ranchers find themselves alone on the range (21 February 2012)
But a number of American cattle families are throwing in their branding irons, either selling off their land or planting crops. While the price of beef is at record highs, the cost of doing business for some is impossible.

"Although revenues are up, expenses are increasing just as fast or even faster," said Kevin Kester, president of the California Cattlemen's Association. The cost in California is especially high because land is pricey and scarce, he said.

Losing beef operations
The United States lost 9,000 beef operations from 2009 to 2010 (2011 numbers have not been released) and the inventory of cattle is the lowest since 1952, according to the U.S. Department of Agriculture.

As of Jan. 1, U.S. ranchers held 29.9 million head of beef cattle, down 3 percent from a year earlier. In California, there are fewer than 600,000 head - a number that neared a million 20 to 30 years ago, Kester said. [Read more...]



Beetles spur increased Bitterroot National Forest timber sales (21 February 2012)
The Bitterroot National Forest's timber program will near levels not seen for a decade this year, as the agency responds to a growing threat from mountain pine beetles.

Agency officials expect to sell about 14.5 million board feet of timber in 2012, up by 5 million board feet from 2011.

Over the past few years, the Bitterroot National Forest has seen increased tree mortality from an aggressive bark beetle that has killed large expanses of trees across the Northern Rockies.

"We've seen that train coming our way for years," said Bitterroot Forest vegetation manager Andrew Tasler. "A couple of years ago, we started looking for areas where we wanted to do some management that could impact the effect of beetles coming our way."

The agency is focusing its forest-thinning efforts on campgrounds, areas adjacent to recreation areas and the wildland/urban interface. [Read more...]

PAM COMMENTARY: This article has a refresh problem, where it wants to return you to the top of the page and show you the big ad.



Laws leave cruise-ship victims at sea (21 February 2012)
(Reuters) - When Walter Henry Alderfer learned last month about the Costa Concordia shipwreck off Italy, it brought back bad memories.

In April 2007, he, his wife and his daughter were aboard the Sea Diamond cruise ship when it struck a reef off Greece and sank into the Aegean Sea. Screaming passengers fought over life preservers, Alderfer says, and his wife hurt her neck and later needed surgery.

Five years later, the family is still seeking redress - and its experience may be instructive for survivors of the Concordia disaster.

They turned down an offer of compensation by the owner - Cyprus-based Louis Cruises, a unit of Louis PLC - that included a free voyage. They filed a federal lawsuit in New York but settled for $2,500 - less than his wife's medical expenses and the family's lost belongings, he says - because the tickets required them to sue in Greece. An additional suit in Greece is still dragging on. [Read more...]



Pot-smuggling tunnels in Tijuana grow more elaborate (20 February 2012)
TIJUANA, Mexico -- When smuggling goes smoothly for the marijuana division of the huge Sinaloa Cartel, cross-border deliveries unfold with clockwork precision.

Harvested marijuana arrives in plastic-wrapped bales to a depot hidden among the rundown warehouses on the Mexican side of the concrete U.S. border fence.

Once enough marijuana is collected, workers drop the vacuum-packed bales through shafts leading to the ever-more-elaborate tunnels that cross underneath the border through the clay-laden soil.

U.S. agents have been waging war against the tunnels for years, using a range of high-tech devices from ground-penetrating radar to seismic sensors to find and destroy them. But despite the efforts, drug smugglers continue to build the tunnels, often spending $1 million to dig a single pathway equipped with lighting, forced-air ventilation, water pumps, shoring on walls and hydraulic elevators.

Lately, new tunnels have included railways. The bales move on electric mining carts with hand throttles that roll at up to 15 mph. [Read more...]



MARDI GRAS PARADE CAM (20 February 2012)
Live Webcam of New Orleans Uptown Streetcar and Mardi Gras Parades. [Read more...]



Occupy movement targets corporate interest group with ties to legislators (21 February 2012)
The nationwide protest is being co-ordinated by Occupy Portland, with activists across the country due to take part -- including from Occupy Wall Street and Occupy Oakland.

"We call on people to target corporations that are part of the American Legislative Exchange Council which is a prime example of the way corporations buy off legislators and craft legislation that serves the interests of corporations and not people," reads a statement on Shut Down the Corporations' website.

David Osborn, from Occupy Portland, said "non-violent direct action" was being encouraged, including protests, rallies and sit-ins.

"In different places it's going to look really different," he said. "In some places it's going to be more of a rally, or a protest outside a corporation that's involved with Alec, whether that's Bank of America, or Pfizer, Altria, or whatever. In other places, and certainly here in Portland, it's going to take more of the form of civil disobedience or direct action, where people will be doing a sit-in or other creative things to disrupt business as usual." [Read more...]



Blown out well proving difficult for crews to regain control (21 February 2012)
Shutting down the Nabors' drilling rig involved in last week's North Slope well blowout has proven a difficult task, according to the latest update from the Alaska Department of Environmental Conservation, issued Monday afternoon.
The rig, drilling an exploration well for the Spanish oil company Repsol on the Colville River delta, underwent an emergency shutdown Wednesday morning when an unexpected blast of pressurized natural gas erupted from the shallow hole along with 42,000 gallons of drilling mud.

No one was hurt and the gas passed uneventfully into the atmosphere, contributing to the greenhouse gas load but so dispersed it was no longer a threat to explode. The well stopped leaking on its own last weekend, officials said.

Repsol had hoped a well control crew from Texas would quickly restore control of the well, perhaps as early as Friday. But that hope has proved elusive. The rig and its load of drilling mud are frozen solid. Well control efforts will require the rig to operate. [Read more...]



Oil price hits eight-month high (20 February 2012)
The price of oil has reached its highest level since June last year due to rising tensions over Iran's nuclear programme.

Benchmark US light crude rose 1.7% to $105.01 a barrel and brent crude futures rose $1.14 to $120.72 a barrel.

On Sunday, the country's oil ministry said it had halted oil sales to British and French companies.

The cost of fuel has also risen. In the UK the price of diesel has hit a new high, at 143.16 pence a litre. [Read more...]



Prison brawl in Mexico was cover for jail break, authorities say (20 February 2012)
REPORTING FROM MEXICO CITY -- A prison riot that left 44 inmates beaten or knifed to death served as cover for a massive jail break by members of Mexico's deadliest criminal gang, the Zetas, authorities said Monday.

Thirty Zeta members escaped from the maximum-security Apodaca prison in northern Mexico during Sunday's brawl -- with apparent complicity of guards and possibly other top prison officials, the authorities said.

The prison warden, three other penitentiary officials and 18 guards have been suspended and detained for questioning, said Rodrigo Medina, governor of the state of Nuevo Leon, where Apodaca is located (link in Spanish).

"We can say without a doubt that this was premeditated and planned," Medina said in a news conference, where he offered a nearly $800,000 reward for information leading to the recapture of the escapees. [Read more...]



Nuclear Weapons on a Highway Near You (15 February 2012)
"Is that it?" My wife leans forward in the passenger seat of our sensible hatchback and points ahead to an 18-wheeler that's hauling ass toward us on a low-country stretch of South Carolina's Highway 125. We've been heading west from I-95 toward the Savannah River Site nuclear facility on the Georgia-South Carolina border, in search of nuke truckers. At first the mysterious big rig resembles a commercial gas tanker, but the cab is pristine-looking and there's a simple blue-on-white license plate: US GOVERNMENT. It blows by too quickly to determine whether it's part of the little-known US fleet tasked with transporting some of the most sensitive cargo in existence.

As you weave through interstate traffic, you're unlikely to notice another plain-looking Peterbilt tractor-trailer rolling along in the right-hand lane. The government plates and array of antennas jutting from the cab's roof would hardly register. You'd have no idea that inside the cab an armed federal agent operates a host of electronic countermeasures to keep outsiders from accessing his heavily armored cargo: a nuclear warhead with enough destructive power to level downtown San Francisco.

That's the way the Office of Secure Transportation (OST) wants it. At a cost of $250 million a year, nearly 600 couriers employed by this secretive agency within the US Department of Energy use some of the nation's busiest roads to move America's radioactive material wherever it needs to go--from a variety of labs, reactors and military bases, to the nation's Pantex bomb-assembly plant in Amarillo, Texas, to the Savannah River facility. Most of the shipments are bombs or weapon components; some are radioactive metals for research or fuel for Navy ships and submarines. The shipments are on the move about once a week.

The OST's operations are an open secret, and much about them can be gleaned from unclassified sources in the public domain. Yet hiding nukes in plain sight, and rolling them through major metropolises like Atlanta, Denver, and LA, raises a slew of security and environmental concerns, from theft to terrorist attack to radioactive spills. "Any time you put nuclear weapons and materials on the highway, you create security risks," says Tom Clements, a nuclear security watchdog for the nonprofit environmental group Friends of the Earth. "The shipments are part of the threat to all of us by the nuclear complex." To highlight those risks, his and another group, the Georgia-based Nuclear Watch South, have made a pastime of pursuing and photographing OST convoys. [Read more...]



Rx for Danger: A look inside building case against pill mill suspects (20 February 2012)
Drug agents have called them the worst pill mills in Central Florida and among the worst in the state.

From a small pain clinic near downtown Orlando and an affiliated office east of there, a single doctor prescribed more oxycodone during a three-month period in 2010 than all doctors in the state of California combined, agents said.

Ex-employees told law-enforcement officers that one of the clinics' managers crushed and snorted painkillers in the office. A former office assistant said a shipment of 3,200 oxycodone pills had disappeared one day. And a security guard told investigators he was fired because he called 911 to report a drug deal in the parking lot. [Read more...]



Iranian Internet access disrupted, raising fears of censorship (20 February 2012)
REPORTING FROM TEHRAN AND LOS ANGELES -- Internet access was disrupted in Iran on Monday, raising fears that the state might be stepping up censorship ahead of national elections next week.

Foreign websites beginning with "https" were not available, an Iranian technology expert said. The disruptions followed a week of spotty email and interrupted access to social networking sites. This time, special software that many Iranians use to dodge government filters was not working.

Iran has long censored the Internet, blocking some URLs and filtering the Web with keywords, according to the media freedom group Reporters Without Borders. YouTube and websites where people share photos are off limits. Police have arrested Web developers.

This year, the government has added more pressure for Iranians who go online. New government rules require Iranians to show their photo IDs and give full names when they visit cyber cafes. The cafes, in turn, must track the websites their customers visit. Internet connections have grown spottier, users complain. [Read more...]



The street views Google wasn't expecting you to see -- in pictures (20 February 2012)
Artist Jon Rafman's photo project The Nine Eyes of Google Street View, named after the nine lenses mounted on a Google Street View car, collects the strange and beautiful images they capture by accident from around the world. [Read more...]



Dominique Strauss-Kahn to be questioned in French prostitution probe (20 February 2012)
Police in the northern French city of Lille are probing a suspected prostitution ring in France and neighbouring Belgium that has implicated police and other officials.

Police have questioned prostitutes who said they had sex with Strauss-Kahn during 2010 and 2011 at a luxury hotel in Paris, a restaurant in the French capital and also in Washington DC. Strauss-Kahn lived in the U.S. capital while he was head of the International Monetary Fund before resigning his IMF position in May.

Two men with ties to Strauss-Kahn have been put under preliminary investigation in France on charges including organizing a prostitution ring and misuse of corporate funds.

Strauss-Kahn's name surfaced in the investigation last fall and his lawyer has asked that Strauss-Kahn be allowed to tell his side of the story. One of Strauss-Kahn's lawyers has said that the former French presidential hopeful never knew that the women at orgies he attended were prostitutes. [Read more...]



Virginia Poised To Enact 'State-Sponsored Rape' Law Forcing Women To Be Vaginally Probed Before Abortions (17 February 2012)
Earlier this month, a bill requiring women to receive an ultrasound before they can receive an abortion passed the Virginia senate, and it recently cleared a state house committee with an overwhelming majority. As Dahlia Lithwick explains, the effect of this bill would be to force most women to undergo a stunningly invasive procedure for no medical reason whatsoever. "Because the great majority of abortions occur during the first 12 weeks, that means most women will be forced to have a transvaginal procedure, in which a probe is inserted into the vagina, and then moved around until an ultrasound image is produced."

In case Lithwick's description doesn't completely drive home what this means, here is a depiction of the procedure that women would be forced to endure under the Virginia bill:

Simply put, it is difficult to distinguish a law requiring women to be vaginally penetrated by a long metal object from state-sponsored rape. Worse, discussions among lawmakers leave little doubt that its supporters understood just what they were trying to write into law -- they just didn't care. As an unnamed lawmaker told a fellow Virginia delegate, a woman already consented to being "vaginally penetrated when they got pregnant." [Read more...]



Hard drive with patient information missing from Ochsner Medical Center West Bank (20 February 2012)
The Ochsner Medical Center announced Monday that an external hard drive containing personal information about patients tested for bone density at its West Bank campus is missing. The hard drive, which was discovered missing Jan. 19, was used to back up data for bone density scans administered since November 2005 to screen patients for osteoporosis, an Ochsner news release said.

The precise content of the drive is unknown, but it may include patient names, addresses, birth dates and medical histories, the hospital said.

An investigation revealed the drive is no longer in Ochsner's possession, the release said. An Ochsner spokesperson could not be reached Monday afternoon for information on how this determination was made.

Because the data was stored in a proprietary format, Ochsner does not believe someone could access the information simply by connecting the hard drive to a computer and opening the files, according to the news release. [Read more...]



Craftsmen seek profit in Everglades python boom (20 February 2012)
Invasive Burmese pythons are a threat to Florida's ecosystem but a boon to local leather craftsmen who are turning their tanned skins into pants, boots and purses that sell for as much as $1,200 at one South Florida store.

The python skin is a hot look in apparel and accessories this year, said Andre West, fashion director for the Art Institute of Fort Lauderdale. So, reptile skin processors like Brian Wood of All American Alligator Products, in Hallandale Beach, are gearing up to make a profit on the big snakes found in the Everglades.

The unusual pattern on the scaly snake skin makes for unique shoes, clothes and even furniture.

"These pythons are right here down the road," Wood said. "Might as well start using them." [Read more...]



Wildlife photographers turn their cameras toward conservation (20 February 2012)
Nichols and Winter belong to a new breed of environmental photographers who not only record wild animals and the stunning worlds they inhabit, but also push to preserve them.

Prominent wildlife photographers, including Ansel Adams, have spoken out for conservation in the past. But today's photographers have taken the mission to new heights by changing how they craft their images and by lobbying policymakers in Washington and abroad.

Winter, who speaks about the threats to big cats in National Geographic lectures, has met with government officials in Burma, Costa Rica, Cuba and India to discuss species he has photographed. Brian Skerry, an underwater photographer with National Geographic, sent his new book, "Ocean Soul," to every member of the Senate Ocean Caucus along with a personal note thanking them for their conservation efforts.

Nature photographer Amy Gulick published a book, "Salmon in the Trees," that documents the links among wild salmon, grizzly bears and old-growth trees in Alaska's Tongass National Forest.?A copy of it sits on the desk of Harris Sherman, the Agriculture Department's undersecretary for natural resources and environment. He says it "connects the critical dots between healthy forests and rivers with sustainable salmon fisheries," and describes it as "a must-read" for understanding ecosystems such as the Tongass. [Read more...]



Ants remember their enemy's scent (20 February 2012)
Ant colonies - one of nature's most ancient and efficient societies - are able to form a "collective memory" of their enemies, say scientists.

When one ant fights with an intruder from another colony it retains that enemy's odour: passing it on to the rest of the colony.

This enables any of its nest-mates to identify an ant from the offending colony.

The findings are reported in the journal Naturwissenschaften. [Read more...]



Welders accidentally started fire on dry-docked Alaska ferry (20 February 2012)
KETCHIKAN -- A welder accidentally caused a $750,000 fire on the Alaska state ferry Malaspina, according to an investigation report by the Ketchikan Fire Department.
Alaska Marine Highway spokesman Jeremy Woodrow said the ferry system has not calculated the exact amount of damage, but cleanup costs are estimated at about $300,000. The Ketchikan Fire Department said the Feb. 7 fire caused an estimated $750,000 in damage, according to the report obtained by the Ketchikan Daily News.

No one was injured when the fire broke out while the 372-foot ferry was in drydock at Ketchikan Shipyard. Fire authorities have said the fire occurred in a marine sanitation space, two decks below the car deck.

Alaska Ship and Drydock spokesman Doug Ward said the shipyard's insurance company also is investigating. Ward said no statement will be made until the U.S. Coast Guard finishes its investigation.

Ward characterized the fire department's report as opinion. [Read more...]



Radioactive or Not, Tsunami Debris Could Seriously Impact US's, Canada's West Coasts (20 February 2012) [BF]
Scientists and experts in Canada and the United States and, in particular, the Hawaiian islands, recognizing the potential for a fourth leg to Japan's triple disaster, are trying to forecast a possible debris path as they prepare for what could be headed their way.

One scientist closely monitoring the situation is Dr. Nikolai Maximenko, a senior researcher at the University of Hawaii's International Pacific Research Center in Honolulu. Speaking at a conference on the Hawaiian island of Kauai in December, Maximenko said that one-third to one-quarter of the total debris may have been pulled out to sea by the tsunami. But what first appeared as dense, yellow floating masses of broken lumber was quickly overshadowed by a more immediate human and environmental disaster unfolding on land.

Maximenko and other scientists in Hawaii are using diagnostic computer models in an attempt to accurately predict the likely path of debris. In June 2011, sailors traveling between Yokohama and Alaska sighted suspected tsunami-generated detritus. They described navigating two days across a field of "unusual debris," including they said looked like "file cabinets, lumber, freezer chests and large pieces of Styrofoam."

In another significant sighting last September, the Russian sailing ship STS Pallada reported passing through debris some 400 miles west of Midway atoll while on its way from Hawaii to the Vladivostok. The Russian crew spotted an unoccupied Japanese fishing boat (later confirmed to be registered in Fukushima Prefecture) as well as televisions, bottles, boots, wash basins and doors. [Read more...]



Damaged oil barge is drained, relocated (20 February 2012)
(CNN) -- A tanker barge that spilled thousands of gallons oil into the Mississippi River after a collision near New Orleans has been emptied and relocated, the U.S. Coast Guard said late Sunday.

"Since operations began Friday, 100 bags of oiled debris and 40 bags of oiled sorbents have been collected," a Coast Guard statement said. "A total of 4,700 feet of hard containment boom has been deployed in an effort to minimize environmental damage."

The drained barge has been taken to a repair facility in West Wego.

The Coast Guard estimates the total of leaked oil at less than 10,000 gallons. [Read more...]



From depths of the Charles, an ancient species (20 February 2012)
As Rick Bellitti walked along the Charles River Locks this month, he spotted a looming figure in the water below. Probably a piece of driftwood, he figured. Until he saw it swimming slowly toward him.

"He was right there on the surface,'' Bellitti, a 36-year-old accountant, recalled recently. "A prehistoric, floating dinosaur. Covered in armor.''

Turns out, Bellitti had happened upon an Atlantic sturgeon, an ancient, endangered species that had not been spotted around the Charles River for as long as anyone could remember.

Bellitti had no idea what the strange creature was, but was certain he had never seen anything like it, so he took pictures with his phone. Once specialists got a look at the sharp-snouted fish, a 3-foot-long juvenile, they were immediately convinced. [Read more...]



Efforts under way to restore Babylon's glory (20 February 2012)
The whims of a dictator, war, and salt water erosion have all contributed to the deterioration of one of the wonders of the ancient world in Iraq.

Babylon, built 2,600 years ago, suffered under the weight of Saddam Hussein's 1980s emulation of King Nebuchadnezzar, building his own palace on top of Babylon's north palace. The weight of modern stones, concrete, and erosion caused by new salt water canals near the ancient palace have caused great damage to the site.

The structural and environmental impact of Saddam's palace coupled with poor attempts at restoration twice kept Babylon from being recognised as a UNESCO world heritage site.

During the US occupation, the ancient city was home to US and Polish troops whose trucks and helicopters further damaged the one-time centre of astronomy, science, and culture. [Read more...]



Iranian ships reach Syria, China warns of civil war (20 February 2012)
(Reuters) - China accused Western countries of stirring civil war in Syria and two Iranian warships docked at a Syrian naval base, underscoring rising international tensions over the near year-long crisis.

Despite pursuing a sustained military crackdown on the opposition in cities across the country, President Bashar al-Assad forged ahead with plans to hold a referendum at the end of the week.

Activists in the western city of Hama said troops, police and militias had set up dozens of roadblocks, isolating neighborhoods from each other.

"Hama is cut off from the outside world. There are no landlines, no mobile phone network and no internet. House to house arrests take place daily and sometimes repeatedly in the same neighborhoods," an opposition statement said. [Read more...]



Attractive females targeted by TSA agents for multiple naked body scanner screenings (20 February 2012)
(NaturalNews) At least 500 women have filed complaints alleging that U.S. Transportation Security Administration (TSA) screeners at various American airports specifically targeted them for sometimes multiple pass-throughs in the agency's illegal naked body scanners because of their good looks. The women say they were deliberately singled out for being attractive by male screeners who wanted to "get a good look" of their naked figures, and that this is clearly a form of sexual harassment.

According to CBS 11 News in Dallas, Ellen Terrell, a wife and mother, says she was forced to go through the naked body scanner three times at Dallas / Fort Worth International Airport (DFW) in Texas during a recent trip. After receiving an odd compliment about her "cute figure" by a female screener, Terrell says she was summoned to three separate radiation blasts in the naked body scanner -- and if not for objections made by the female screener, there would have been a fourth blast.

"She says to me, 'Do you play tennis?' And I said, 'Why?' She said, 'You just have such a cute figure,'" recalls Terrell of the incident. After being questioned about her athletic prowess, Terrell says she was sent through the naked body scanner a first time, only to be told that "we didn't get it," these being the words of the female TSA screener, who was communicating via a private microphone to several male TSA screeners in a back room.

After the second and third scan, the female TSA screener became visually frustrated with the other screeners who wanted Terrell to go through a fourth time, reportedly telling them through the microphone, "Guys, it is not blurry, I'm letting her go." [Read more...]



NutraSweet Company brags about the second coming of aspartame: Neotame now taking over world markets (20 February 2012)
(NaturalNews) When the NutraSweet Company first began petitioning the U.S. Food and Drug Administration (FDA) to approve aspartame as a food additive back in the early 1970s, it had every intention of conniving its way to success by whatever means possible. Today, after successfully getting aspartame approved and widely accepted around the world with flawed studies and behind-the-scenes manipulation, NutraSweet has once again done the same thing with a new chemical sweetener known as neotame, which is currently approved for use in food without even having to be labeled.

As we reported on recently, neotame was approved by the FDA back in 2002 without so much as a single conclusive, independent study proving its safety for human consumption. And yet the agency gave its full blessing not only to neotame's approval for use in food, but also for its unlabeled use -- as far as we know, not a single food product currently sold in the U.S. indicates that it contains neotame (http://www.naturalnews.com/034915_neotame_Monsanto_sweeteners.html).

Two years before the FDA approved neotame, the Monsanto Co. sold the NutraSweet Co. to J.W. Childs Equity Partners II, L.P., a private equity firm that also own the Sunny Delight Beverage Co. and Mattress Firm, among other companies. At the time of this purchase, NutraSweet issued a press release bragging about how neotame would drastically change the sweetener industry, even though it had not yet been approved for use. [Read more...]



UK government to demand access to all phone and internet user data (19 February 2012)
The British government is in the process of developing a scheme whereby all phone companies and broadband internet providers will be required to store customer transaction data for a year and hand it over to security services upon request.

The databases would also include Facebook communications, Twitter posts -- including direct messages between subscribers -- and even communications between players in online video games.

According to the Telegraph, the Communications Capabilities Development Programme (CCDP) is already being attacked by privacy advocates as offering a license for abuse and as raising the "Big Brother" potential for universal surveillance. The British government, however, views it as a "vital" tool against terrorism and serious crime, and the legislation to put it into effect is expected to be proposed in May.

The information to be stored would not include the content of calls or emails but would consist of phone numbers and email addresses. These would would who was communicating with whom on what occasions and could also make it easy for police to track the movements of cellphone and computer users.

The plan has aroused concerns not only over civil liberties but also because hackers could potentially exploit the massive databases, which would be maintained by the companies and not by the government itself. [Read more...]



Bishops decry Obama birth control plan, yet Catholic hospitals report sterilizations (20 February 2012)
U.S. Catholic bishops have vowed to fight the Obama administration's compromise on insurance coverage for contraception and sterilization, denouncing it as "coercive," "insulting," "unconstitutional," "belligerent," and "dangerous."

Yet there is evidence the sterilization services the bishops oppose have been provided by many Catholic hospitals across the country, including a few in the Philadelphia area.

Some evidence comes from news reports about bishops cracking down. In Texas in 2008, for example, two hospitals were ordered to stop doing the sterilization surgery, called tubal ligation. In Oregon in 2010, a hospital that refused to stop lost its Catholic status.

Last year, however, a more scientific look at sterilization practices was published as a doctoral dissertation at Baylor University by Sandra Hapenney, a Catholic in Waco, Texas.

Using standardized hospital discharge data, she found that between 2007 and 2009, more than 20,000 women who gave birth at Catholic hospitals in New Jersey and six other states then had their "tubes tied." Eighty-five hospitals - almost half of those providing obstetric services - were doing sterilizations to end fertility. [Read more...]



Unlikely team finds Speed Freak Killers' secret (20 February 2012)
Linden, San Joaquin County -- They are four people with radically different motives but one common purpose - locating the bodies of people slain more than a decade ago by a pair of methamphetamine-addled country boys known as the Speed Freak Killers.

For the murderer spilling his secrets, it was about getting enough cash to buy candy bars and other prison-life goodies. The bounty hunter wanted glory, the ex-FBI agent wanted to ease the anguish of victims' relatives.

And for the newspaper reporter, it was all about refusing to give up on a good story.

If their interests hadn't converged, there would have been no investigators in a field on the edge of this tiny farm town, pulling more than 1,000 human bone slivers, jewelry and moldy clothing from an abandoned well last week. [Read more...]



U.S. oil gusher blows out projections (20 February 2012)
The United States' rapidly declining crude oil supply has made a stunning about-face, shredding federal oil projections and putting energy independence in sight of some analyst forecasts.

After declining to levels not seen since the 1940s, U.S. crude production began rising again in 2009. Drilling rigs have rushed into the nation's oil fields, suggesting a surge in domestic crude is on the horizon.

The number of rigs in U.S. oil fields has more than quad-rupled in the past three years to 1,272, according to the Baker Hughes rig count. Including those in natural gas fields, the United States now has more rigs at work than the entire rest of the world.

"It's staggering," said Marshall Adkins, who directs energy research for the financial services firm Raymond James. "If we continue growing anywhere near that pace and keep squeezing demand out of the system, that puts you in a world where we are not importing oil in 10 years." [Read more...]



FBI ditches training materials criticized as anti-Muslim (20 February 2012)
After complaints from some Muslim and Arab-American groups, the FBI has pulled more than 700 documents and 300 presentations that stereotyped Islam or were factually inaccurate, an FBI spokesman said. The federal agency also intends in coming weeks to roll out plans on how it will vet training materials.

FBI Director Robert Mueller announced the agency had pulled the documents at a meeting two weeks ago with advocacy groups.

"The steps taken by the FBI ... are certainly welcomed," Abed Ayoub said Friday. He is the national director of the American-Arab Anti-Discrimination Committee and a Dearborn resident.

Ayoub and members of six other religious or ethnic groups met with Mueller in Washington, D.C., to discuss their concerns. They expressed opposition to training materials and presentations by experts for FBI agents that they considered anti-Muslim. Some of the materials say Islam promotes violence and extremism. [Read more...]



EPA official leaves eye of political storm (20 February 2012)
But few know better than he how the agency that was created by the stroke of a pen of a Republican president in the early, exuberant days of America's environmental movement, has for many Republicans become the most reviled agency in a reviled federal government -- a symbol of everything they don't like about Washington.

Anastas' appointment was delayed for months by a hold placed on his nomination by Sen. David Vitter, R-La., who wouldn't release it until Jackson agreed to give the National Academy of Sciences a role in the EPA's review of the risks of formaldehyde.

Releasing dispersants
Since taking office, Anastas has been at the eye of the storm, never more so than during the Gulf oil spill -- spending most of the first months of his newborn daughter's life shuttling back and forth to the Gulf instead of back and forth to Connecticut, where his family remained when he took the EPA job -- monitoring developments and helping make the crucial call on whether to permit BP's unprecedented use of subsea dispersants over the objections of some environmentalists and state officials.

Today, amid continuing complaints from Gov. Bobby Jindal that the federal response was book-smart and street-stupid, Anastas draws a very different lesson. [Read more...]



Unsafe levels of lead still found in California youths (19 February 2012)
Despite enormous strides over the last 20 years in protecting children from lead, which can cause irreversible nerve and brain damage, health workers still find unsafe levels in thousands of California youths every year.

Now the number of cases could climb dramatically based on emerging research of the harm associated with low levels of the metal in children's systems. At the same time, government programs to combat lead poisoning are being slashed.

"Much of the effort that has been put into educating the public, and particularly the communities that are the most vulnerable ... will fade because there won't be enough prevention," said Hilary Godwin, a professor at UCLA's School of Public Health who has studied lead poisoning.

The problem remains most persistent in low-income neighborhoods, where families like Nelly's live in aging apartment buildings with peeling lead paint or other hazards. An inspector found lead on the window frames and a door in the family's apartment, Gomez said. [Read more...]



Virginia shoots itself in the foot on handguns (20 February 2012)
Virginia is for lovers -- of guns. Last week that state's Senate, newly under Republican control after a GOP election surge in November, overturned a 20-year-old law that barred residents from buying more than one handgun a month. Why? Apparently because in Virginia, deadly firearms are like Lay's potato chips -- you can't stop at just one.

Virginia's refusal to close the notorious "gun-show loophole" has long been criticized by New York Mayor Michael Bloomberg, who frets that relatively tough regulations in his state are undermined when criminals can easily purchase firearms in other states and bring them into New York. In fact, similar worriesabout interstate gun-running were what prompted Virginia's Legislature to restrict handgun purchases in 1993. But with Republican lawmakers and two Democrats from rural districts eager to make a statement about gun rights, the state Senate approved the repeal by a 21-19 vote, and Gov. Bob McDonnell is expected to sign it.

Backers say they're just trying to bring Virginia's laws in line with those in other states, pointing out that only California, Maryland and New Jersey have monthly limits on handgun purchases. Moreover, they say the ban isn't effective because it doesn't apply to groups such as police officers and holders of concealed weapons permits. But that's a reason to strengthen the law, not to repeal it. And we have yet to hear a gun-rights advocate articulate why any law-abiding citizen has a compelling need to buy more than one gun a month. Criminals sometimes need to get their hands on a lot of guns at once to pull off a big job or to keep gangs well-armed; citizens who want to protect their homes from intruders have no such imperative.

A more colorful way of phrasing that point came from state Democratic Sen. Richard L. Saslaw, who noted to the Richmond Times-Dispatch that if a Virginian had bought one handgun a month from the time the ban was enacted until today, he would have 240 guns. "If you need more than 240 handguns, then I would submit something's wrong with you. Something's gone wrong in your life," he said. [Read more...]



Canada threatens trade war with EU over tar sands (20 February 2012)
Canada has threatened a trade war with European Union over the bloc's plan to label oil from Alberta's vast tar sands as highly polluting, the Guardian can reveal, before a key vote in Brussels on 23 February.

"Canada will not hesitate to defend its interests, including at the World Trade Organisation," state letters sent to European commissioners by Canada's ambassador to the EU and its oil minister, released under freedom of information laws.

The move is a significant escalation of the row over the EU's plans, which Canada fears would set a global precedent and derail its ability to exploit its tar sands, which are the biggest fossil fuel reserve in the world after Saudi Arabia. Environmental groups argue that exploitation of the tar sands, also called oil sands, is catastrophic for the global climate, as well as causing serious air and water pollution in Alberta.

Darek Urbaniak, at Friends of the Earth Europe, which obtained the new documents, said: "These letters are further evidence of Canadian government and industry lobbying, which continuously undermines efforts to combat climate change. We find it unacceptable that the Canadian government now openly uses direct threats at the highest political levels to derail crucial EU climate legislation." [Read more...]

PAM COMMENTARY: CANADIANS getting angry? I didn't know they were capable.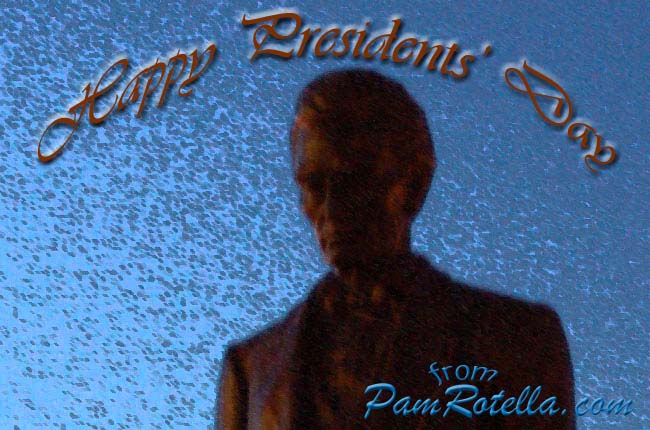 Now it's artificial meat! Test tube hamburgers to be served this year (20 February 2012)
THE world's first test tube hamburger will be served up this October after scientists perfected the art of growing beef in the lab.

By generating strips of meat from stem cells researchers believe they can create a product that is identical to a real burger.

The process of culturing the artificial meat in the lab is so laborious that the finished product, expected to arrive in eight months' time, will cost about €250,000.

But researchers expect that after producing their first patty they will be able to scale up the process to create affordable artificial meat products. [Read more...]

PAM COMMENTARY: Sounds awful.



Spanish protest against spending cuts and changes to labour rights (19 February 2012)
Spain's conservative government faced its first mass protests on Sunday as hundreds of thousands took to the streets to demonstrate against austerity, spending cuts and radical changes to labour rights.

Madrid's central Puerta del Sol square filled for the first time since the "indignant" protesters camped there last May, as people gathered to protest against reforms introduced by prime minister Mariano Rajoy's government.

Protesters also marched through Valencia, capital of a heavily indebted and corruption-plagued region run by Rajoy's People's party, and Barcelona. Unions claimed more than half a million people demonstrated across the country.

The protests came two weeks after Rajoy, who became prime minister in December, introduced a labour decree making it easier for employers to fire workers and opening the door to wage cuts.

Rajoy's reforms are part of a programme designed to create jobs. Spain has the developed world's highest unemployment rate. But with the economy set to shrink this year by 1.7%, even the government admits the shocking 23% unemployment rate will rise in the short term. [Read more...]



Controversial bird flu study gets publication go-ahead after security check (19 February 2012)
Bird flu experts meeting in Geneva ruled that controversial research on a mutant form of the virus potentially capable of being spread among humans should be made public.

Security assessments must however be carried out first before the two studies can be published and the research can continue, scientists agreed at a two-day meeting at the World Health Organization.

"The consensus was that in the interest of public health the full papers should be published," said Professor Ron Fouchier from the Institute of Virology in the Netherlands, the scientist behind one of the studies.

US bio-security chiefs urged in November that key details of the papers remain unpublished, citing fears of a pandemic should a mutated H5N1 virus escape the laboratory. [Read more...]



FDA to review inhalable caffeine (19 February 2012)
U.S. Food and Drug Administration officials plan to investigate whether inhalable caffeine sold in lipstick-sized canisters is safe for consumers and if its manufacturer was right to brand it as a dietary supplement.

AeroShot went on the market late last month in Massachusetts and New York, and it's also available in France. Consumers put one end of the canister in their mouths and breathe in, releasing a fine powder that dissolves almost instantly.

Each grey-and-yellow plastic canister contains B vitamins, plus 100 milligrams of caffeine powder, about the equivalent of the caffeine in a large cup of coffee.

AeroShot inventor, Harvard biomedical engineering professor David Edwards, says the product is safe and doesn't contain taurine and other common additives used to enhance the caffeine effect in energy drinks.

AeroShot didn't require FDA review before hitting the U.S. market because it's sold as a dietary supplement. But New York's U.S. Sen. Charles Schumer said he met with FDA Commissioner Dr. Margaret Hamburg and she agreed to review the safety and legality of AeroShot. [Read more...]



FDA reiterates concerns with diet pill as drugmaker prepares to make second push for approval (19 February 2012)
WASHINGTON -- Federal health officials continue to voice safety concerns about an experimental diet pill from drugmaker Vivus Inc., as the company prepares to make a second attempt to convince experts of the drugs' safety next week.

Vivus, based in Mountain View, Calif., is one of three small drugmakers racing to bring the first new prescription weight loss drug to market in more than a decade. In the past two years the Food and Drug Administration has rejected pills from all three: Arena Pharmaceuticals Inc., Orexigen Therapeutics Inc. and Vivus. All three companies are in the process of resubmitting their products.

The FDA had rejected the diet pill Qnexa in October 2010. Vivus has resubmitted the drug with additional follow-up information, hoping for a more favorable ruling.

But in documents posted online Friday, the FDA reiterated concerns about two safety issues that plagued the pill the time first around: Potential heart problems and birth defects in women who become pregnant while taking the drug. [Read more...]



Elizabeth Smart marries at Hawaii Mormon temple (19 February 2012)
Elizabeth Smart, who was once kidnapped and held captive by a street preacher, has married her Scottish fiance in a private Hawaiian wedding ceremony.

The 24-year-old wed Matthew Gilmour Saturday at a Mormon temple on Oahu's North Shore, according to a family spokesperson.

Smart's nuptials come a month after her engagement. The couple reportedly planned to wed in the summer, but moved the ceremony up due to ballooning media attention.

"She decided, about a week ago, the best way to avoid significant distraction was to change her wedding plans and to get married in an unscheduled ceremony outside of Utah," spokesperson Chris Thomas said in a statement. [Read more...]



Answers at last for two families in 'Speed Freak' killings (19 February 2012)
Paula Wheeler got the call on Valentine's Day. The dental records were a match: The skull from a burial site in San Andreas was that of Chevelle Wheeler -- her Chevy.

"Twenty-six years. It's been pure hell," Wheeler said.

In 1985, she said, Chevy was 16, "a beautiful girl and a typical teenager" who swam, hiked, loved cool cars and singing along to Rick Springfield's "Jessie's Girl."

On Oct. 7, a 19-year-old named Wesley Shermantine called her before school. Wheeler dropped her daughter off at Stockton's Franklin High, thinking she was going to class. "Love you, Mom," Chevy said, before running off to see Shermantine. [Read more...]



What made them killers? (19 February 2012)
Despite wanting to think otherwise, Jackson long suspected a darker side to her brother.

"If he wound up just covering up for Loren, he deserves to be where he's at," she said of her brother, who is on death row. She's happy he's finally coming forward. "I wish he had done it a long time ago."

She believes Shermantine gave up the burial places of Cyndi Vanderheiden, Chevy Wheeler and the well near Linden to send Herzog back to prison.

Jackson, undergoing treatment for bone cancer, said her brother feared what crimes Herzog might next commit. [Read more...]



U.S. probes golden eagles' deaths at DWP wind farm (16 February 2012)
Two more golden eagles have been found dead at the Los Angeles Department of Water and Power wind farm in the Tehachapi Mountains, for a total of eight carcasses of the federally protected raptors found at the site.

The U.S. Fish and Wildlife Service is trying to determine the cause of death of the two golden eagles found Sunday at the Pine Tree wind farm, about 100 miles north of Los Angeles and 15 miles northeast of Mojave, said Lois Grunwald, a spokeswoman for the agency.

The agency has determined that the six golden eagles found dead earlier at the 2-year-old wind farm in Kern County were struck by blades from some of the 90 turbines spread across 8,000 acres at the site.

Those deaths give Pine Tree one of the highest avian mortality rates in California's wind farm industry. The death rate per turbine at the $425-million facility is three times higher than at California's Altamont Pass Wind Resource Area, where about 67 golden eagles die each year. However, the Altamont Pass facility has 5,000 wind turbines -- 55 times as many as Pine Tree.

The flight behavior and size of golden eagles make it difficult for them to maneuver through forests of wind turbine blades spinning as fast as 200 mph -- especially when the birds are distracted by the sight of squirrels and other prey. Golden Eagles are about 40 inches tall and weigh about 14 pounds, [Read more...]

PAM COMMENTARY: I'm surprised that the fast-turning style wind turbines are still legal. The slow-moving kind are much less deadly to birds, although bats apparently chase their blades at night and die of lung problems from the vacuum on the back side of the blades. That's another wildlife issue that has to be resolved before anyone can feel completely happy about wind turbines.



Warming blamed for yellow cedar death (18 February 2012)
U.S. Forest Service researchers have confirmed what has long been suspected about a valuable tree in Alaska's Panhandle: Climate warming is killing off yellow cedar.
The mighty trees can live more than 1,000 years, resisting bugs and rot and even defending themselves against injury, but their shallow roots are vulnerable to freezing if soil is not insulated by snow.

And for more than a century, with less snow on the ground, frozen roots have killed yellow cedar on nearly a half-million acres in southeast Alaska, plus another 123,000 acres in adjacent British Columbia.

The detective work on the tree deaths will help forest managers decide where yellow cedar is likely to thrive in the future. But the yellow cedar experience also underscores the increasing importance that climate change will play in managing forests, said Paul Schaberg, a USFS plant pathologist from Burlington, Vt., one of five authors of a paper on the tree that appeared this month in the journal Bioscience. [Read more...]



California's lonely gray wolf sparks debate (19 February 2012)
The return of a gray wolf to California after nearly a century has thrust the state into an emotional and political debate as old as Little Red Riding Hood.

The lone male wolf known as OR7 has created a sensation, and everyone from schoolchildren to nursing home residents is eagerly following the animal's progress.

But while Californians are throwing out the welcome mat, folks in other states are loading their rifles.

Last week, a photograph of an Idaho hunter proudly lifting the limp body of OR7's brother by the bloody scruff of his radio-collared neck circulated around the Internet. The wolf, named OR9, was one of 266 wolves that were shot or trapped in Idaho this season, a toll the Idaho Department of Fish and Game has suggested might not be high enough. [Read more...]



Northern Wisconsin Chippewa tribes might use treaties to halt or slow proposed mine (19 February 2012)
Armed with its status as a sovereign nation and powerful treaties with the federal government, the Bad River Chippewa tribe has the legal muscle to do what Democratic opponents of an iron mine proposed for northern Wisconsin have so far been unable to do: halt or delay the project.

Those powers, say experts on Native American law, appear to have been both underestimated and misunderstood by proponents of the mine, including Republican legislators who have been criticized for failing to consult with tribal members as they work on a bill to streamline permitting for the mine.

"All of us are going to get an education in federal Indian law," said Larry Nesper, a UW-Madison scholar in Great Lakes Indian law and politics.

Nesper said Bad River and other Chippewa tribes have the power to challenge the proposed mine in federal court by invoking the federal treaties that protect their access to clean water and clean air. [Read more...]



BP oil spill's long-term effects studied (19 February 2012)
The BP oil spill may have faded from the front pages, but its impact should be monitored for years. That's the lesson from a recent government-funded survey of the Gulf of Mexico that found more sick fish in the area of the 2010 spill than anywhere else. Marine scientists with the University of South Florida and other institutions need to continue their essential research. A minority partner in the BP well agreed Friday to pay a $90 million settlement, but the federal government and the gulf states need to keep holding BP accountable.

In late 2010 and early 2011, longtime commercial fishermen working the area the spill had covered reported seeing lesions and other problems with fish they had never noticed before. Some brought their catches to scientists, who opened the fish and found parasitic infections. They also found the fish had enlarged livers, gallbladders and bile ducts -- indications that oil had compromised their immune systems.

Last summer, with funding from the federal government and cooperation from the state's marine science laboratory in St. Petersburg, the USF scientists chartered fishing boats and set out to examine the entire gulf. The group caught about 4,000 fish and reported that the oil spill area had the highest level of diseased fish.

The USF scientist in charge of the project, Steve Murawski, an oceanographer who previously served as a top federal fisheries expert, said the findings do not necessarily link the diseased fish to the Deepwater Horizon spill. That same area, he said, has lots of oil rigs and even natural oil vents on the seabed that could be the source of the contamination. More studies are needed to show whether oil production was the cause and whether the oil came from BP's stricken rig.

But the findings, released last month, have been hailed as a big step by other researchers. An oceanographer at Louisiana State University said the USF survey comports with the impact he has seen on red snapper. And there are signs the lesions may have spread to fish in other areas. More surveying is being done, and the goal is to present a fuller picture of the damage from the spill by April 20, the second anniversary of the Deepwater explosion. [Read more...]

PAM COMMENTARY: Everyone knew that "dispersants" weren't a legitimate cleanup method.



Iran stops oil sales to British, French companies (19 February 2012)
(Reuters) - Iran has stopped selling crude to British and French companies, the oil ministry said on Sunday, in a retaliatory measure against fresh EU sanctions on the Islamic state's lifeblood, oil.

"Exporting crude to British and French companies has been stopped ... we will sell our oil to new customers," spokesman Alireza Nikzad was quoted as saying by the ministry of petroleum website.

The European Union in January decided to stop importing crude from Iran from July 1 over its disputed nuclear program, which the West says is aimed at building bombs. Iran denies this.

Iran's oil minister said on February 4 that the Islamic state would cut its oil exports to "some" European countries.

The European Commission said last week that the bloc would not be short of oil if Iran stopped crude exports, as they have enough in stock to meet their needs for around 120 days. [Read more...]



Washington's Cherry Point refinery shut down as fire investigation is launched (18 February 2012)
State safety inspectors are investigating the cause of a dramatic blaze at Washington's largest oil refinery Friday near Blaine, and BP has launched its own review into why it happened.

The fire broke out in the sole crude-processing unit at the BP Cherry Point refinery in northwest Washington, sending up plumes of black smoke visible for miles. The fire was extinguished about an hour later, BP spokesman Scott Dean said. One person suffered a minor injury.

It was too early to know what caused the blaze or what impact it might have on production, Dean said Saturday. Other units at the facility are on standby until the company completes an assessment and restart plan, which means the facility is currently not processing crude oil, he added.

"It's too soon to speculate on a restart (date) or duration of the outage," Dean said. [Read more...]



Oil-spill pipeline's safety check was three years late (19 February 2012)
AN investigation into Britain's worst oil spill in a decade, off the Scottish coast last year, has found an audit of pipeline safety was illegally overdue by three years.

Investigators also found oil giant Shell UK breached legislation by failing to keep crucial accident prevention plans up to date, the Sunday Herald can reveal.

Last August, more than 200 tonnes of oil -- around 1300 barrels -- spilled into the North Sea during a 10-day leak in the flowline connected to Shell's Gannet Alpha platform, 112 miles east of Aberdeen.

An inquiry into the incident ordered by then Energy Secretary Chris Huhne is still ongoing and the oil firm could face prosecution over the spill. [Read more...]



Inside autos: Electric car killed in 1912 (19 February 2012)
Fans of alternative propulsion love to blast General Motors for "killing the electric car." They're thinking of the allegedly sinister move by GM to discontinue the egg-shape EV1 electric car after producing 1,117 from 1996 through 1999.

GM discontinued that one because of a fire risk and looming safety regulations that were too expensive to meet.

If GM, in fact, killed the electric car, it happened 100 years ago when GM's Cadillac brand introduced the electric starter.

Until 1912, electrics were popular because a driver could hop in and go. Gasoline engines, on the other hand, needed to be cranked by hand to start. And every hand-crank session was a potential broken arm when the engine kicked back instead of starting. [Read more...]



Fracking debate divides New York landowners (19 February 2012)
The process, also called fracking, involves injecting water infused with chemicals and sand into shale formations at high pressure, which requires millions of gallons of water and produces millions of gallons of wastewater. Critics say it can lead to contamination of water wells, rivers and streams. Other risks include leaks, spills and explosions.

Both sides invoke property rights and blame each other for imperiling their future. Supporters of leasing see the potential income as a lifeline to keep their land and preserve their farms. Opponents fear they could lose their land and livelihood to environmental catastrophe.

Despite the Catskills' beauty, decades of economic blight are forcing landowners to consider leasing. Factories have closed, once-popular resorts have withered, and the arrival of second-home owners, tourists and specialty farmers has not turned things around. Dairy farmers fight to stay afloat amid high fuel and feed costs.

Many fracking supporters accuse wealthy outsiders of seeking to squelch development. [Read more...]



Afghanistan stands by bidding process for Hajigak mine (18 February 2012)
KABUL, Afghanistan -- Afghanistan's Ministry of Mines on Saturday rejected allegations of problems in the bidding for one of the country's largest mines, calling it "a fair and transparent process."

In a letter to McClatchy, the ministry's director-general for policy and promotion, A. Jalil Jumriany, said that the selection of bids for four blocks of the Hajigak iron ore mine in central Afghanistan was overseen by a team of Afghan government experts, and that a panel of international advisers found that the process was "conducted according to international standards."

However, Jumriany's letter did not challenge the main points in a McClatchy report published Friday, which raised allegations of flaws in the bidding process and that the winning bidders -- a state-led Indian consortium and a Canadian firm -- hadn't demonstrated that they could meet production targets.

Among the charges raised by Acatco -- an Afghan-American firm that was short-listed for the contracts but failed to win mining rights -- was that the winning firms hadn't shown that they'd secured adequate funding for extracting iron ore from Hajigak, often described as the jewel of Afghanistan's mining sector. [Read more...]



Study: Small firms not job engines (17 February 2012)
NEW YORK - Mitt Romney says they're "job creators" and vows to come to their aid as president. Newt Gingrich visited them on his "jobs and growth" bus tour. President Barack Obama calls them "the engine of our economy."

If there's one thing Republicans and Democrats agree on, it's that small business is the answer to what ails the economy. On these tiny bundles of entrepreneurial energy, they say, rides the nation's hope for lower unemployment and faster economic growth.

But the work of several economists suggests that most small businesses are not particularly adept at creating jobs, at least not the best jobs. The work also suggests their role in generating national wealth has been exaggerated.

The problem is that not all small businesses are created equal. Businesses just getting off the ground contribute most of the country's job growth, but older small businesses cut as many as they add. [Read more...]



Social media risks: Employers must be cautious in allowing use, expert says (19 February 2012)
There are also several other state and federal laws that do or potentially could affect the use of social media in the workplace. For example, cases involving anti-discrimination laws increasingly involve email communications and Internet postings. A number of laws protect employees and prospective employees against workplace discrimination on the basis of protected classes, such as age, race, disability, religion, marital status, veteran status and many others. A typical Facebook profile will reveal the user's name, birthdate, educational and employment history, gender, relationship status and plenty of other personal information, including pictures. Even if an employee doesn't include personal information on an application, employers could easily learn about the employee's protected characteristics by looking on the Internet, particularly if the employer can access the employee's Facebook page. A prospective employee who didn't get a job could sue, claiming the employer used information from the Internet to discriminate.

Situations also arise where employees harass, discriminate against or bully their co-workers online. Even when content is posted during nonworking time, if it involves co-workers, it could violate discrimination laws or employer discipline policies.

Employees and employers may implicate Montana laws regarding blacklisting and wrongful discharge from employment, or even defamation laws, if they evaluate a co-worker's or former co-worker's performance on LinkedIn, for example.

Privacy laws also come into play. Many people think everything they post on the Internet is protected by the First Amendment, but that's not exactly true. The First Amendment prohibits the government from imposing free speech restrictions, with some limitations. But those same prohibitions don't apply to private employers. If you work in the private sector, the First Amendment doesn't protect you from employer restrictions and discipline regarding your online posts.

People don't give up all privacy protections just by going to work, however. For example, the Stored Communications Act prevents unauthorized access to personal email accounts and social networking profiles. Employers who intend to monitor employee computer or cellphone use at work should proceed with caution, and should make it very clear to their employees that they should have no expectation of personal privacy in those areas. [Read more...]



Employees have no protection from snooping bosses (19 February 2012)
You will have heard about a few high-profile cases in which someone has lost their job because of a Facebook or Twitter post.

However, the number you can reference is probably quite limited. And yet, according to lawyers, how bosses control the use of social media by their staff and utilise it to judge job candidates, is one of the biggest legal employment issues currently on the agenda.

Last month, John Flexman, a former human resources executive, began a tribunal against his former employer, BG Group (a major gas exploration firm based in Reading, Berks), accusing the firm of forcing him out after he put his CV online through LinkedIn. He is thought to be the first person in the country to bring a case for constructive dismissal after a dispute with bosses over his profile on the professional networking site.

Mr Flexman is claiming hundreds of thousands of pounds from BG Group, where he earned a £68,000 salary from his job in charge of graduate recruitment. [Read more...]



Official: About 20 dead in Mexico prison riot (19 February 2012)
MONTERREY, Mexico -- A prison riot in northern Mexico left about 20 people dead early Sunday, according to a security official.

Nuevo Leon state public security spokesman Jorge Domene Zambrano told Milenio television that the riot broke out at about 2 a.m. at a prison in the city of Apodaca outside of the northern industrial city of Monterrey.

He said authorities at the state prosecutor's office reported 20 dead.

A group of inmates in one cell block started to riot and took one of the guards hostage, Domene said. The riot then spread to a second cell block. [Read more...]



Manufacturing jobs find way back to U.S. (19 February 2012)
In recent weeks, the idea of insourcing has been in the spotlight, with President Obama touting it as a way of creating jobs in the United States. "It's time to stop rewarding businesses that ship jobs overseas, and start rewarding companies that create jobs right here in America," he said last month, unveiling a package of tax incentives that he hoped would turn the tide.

Many companies have already brought production lines back from foreign lands, breathing new life into long-ailing U.S. factories.

Coleman Co., for instance, has shifted its production of plastic coolers from China to Kansas because of rising labor costs. Outdoor GreatRoom brought its production of fire pits and pergolas back to Minnesota because of the lag time in getting shipments from China. Peerless Industries is moving its audio-visual mounting systems from China back to Illinois, so it can have more control over the manufacturing.

A study by the Boston Consulting Group last summer projected that the trend will increase over the next several years, eventually generating between 2 million and 3 million jobs nationwide, including service jobs that support the factories.

The upper end of that estimate represents about half the factory jobs that have been lost since manufacturing peaked in 1999. Chula Vista electronics manufacturer and business advocate Michele Nash-Hoff, who has written extensively on manufacturing policy, said she thinks factories could regain 25 percent to 30 percent of the jobs that they lost nationwide and maybe 10 percent to 15 percent in San Diego County, amounting to roughly 3,000 to 4,500 workers. [Read more...]



Survey: In Britain, "70 per cent of families are 'on the edge' of surviving," mothers miss meals to feed kids (16 February 2012)
ONE IN FIVE mums is regularly missing meals so her kids can eat while one in four families are living on credit cards, claims a new study.

Seven out of 10 families are living on the edge of financial survival - facing meltdown if the smallest thing changes in their finances, according to research by Netmums.

One in 20 families are having to take regular payday loans and one in 100 have turned to loan sharks to stay afloat, reveals the survey of more than 2,000 mums by the UK's largest parenting site.

The worrying research also found that almost half of families have sold or pawned goods to survive, while one in six parents (16 per cent) are being treated for a stress-related illness due to lack of cash.

The survey revealing the shocking extent of the financial crisis facing many of Britain's families was conducted following a visit by PM David Cameron to Netmums to discover how families are coping in Austerity Britain. [Read more...]



HIV drug tenofovir increases risk of kidney damage (18 February 2012)
Patients who take one of the most widely prescribed drugs to treat HIV infection increase their risk of kidney damage by up to 34 percent every year they take the medication, according to a study of more than 10,000 HIV-positive veterans.

The study, by the San Francisco VA Medical Center and published online earlier this month, is one of the largest to address the long-term risk of tenofovir, an antiretroviral drug that is taken daily, usually in a single pill combined with other drugs.

Doctors have long known that antiretroviral drugs carried some risk of kidney damage, but how much - and whether that damage is caused by a particular drug or combination of drugs, or by the HIV infection itself - has been the source of much debate.

And it's a debate that is likely to become more heated. For many HIV-infected patients, the benefits of taking tenofovir and preventing full-blown AIDS will far outweigh the risk of long-term kidney damage. But some public health experts have begun to promote the drug for healthy individuals after recent research showed that tenofovir could prevent HIV infection. [Read more...]



Poacher gangs massacre elephants in Cameroon (19 February 2012)
An official with the fund, Celine Sissler-Bienvenu, said it was common for armed gangs of poachers to cross from Sudan during the dry season to kill elephants for their ivory.

''But this latest massacre is massive and has no comparison to those of the preceding years,'' she said. ''The ivory is smuggled out of West and Central Africa for markets in Asia and Europe, and the money it raises funds arms purchases for use in regional conflicts, particularly ongoing unrest in Sudan and in the Central African Republic.''

The fund said Britain, France, the European Union and the US had voiced alarm and called on Cameroon authorities to take urgent action.

Ms Sissler-Bienvenu said the only answer was to end demand for ivory, especially in Asia, and to ensure conservation officials were provided with skills and the equipment necessary to counter professional gangs of poachers. [Read more...]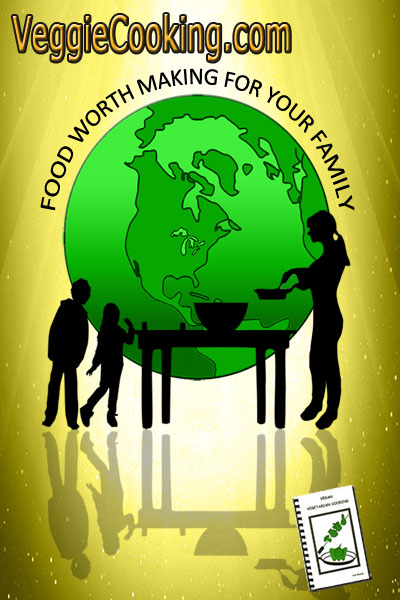 Back to Pam's NEWS ARCHIVES


Back to Pam's vegan vegetarian FUN page

Pam's vegan vegetarian cookbook, with vegan vegetarian recipes


Sources (if found on major news boards):
[AJ] - InfoWars.com, PrisonPlanet.com, or other Alex Jones-affiliated sites
[BF] - BuzzFlash.com
[DN] - DemocracyNow.org
[R] - Rense.com
[WRH] - WhatReallyHappened.com

---------------------------