Pam Rotella's Vegetarian FUN page -- News on health, nutrition, the environment, politics, and more!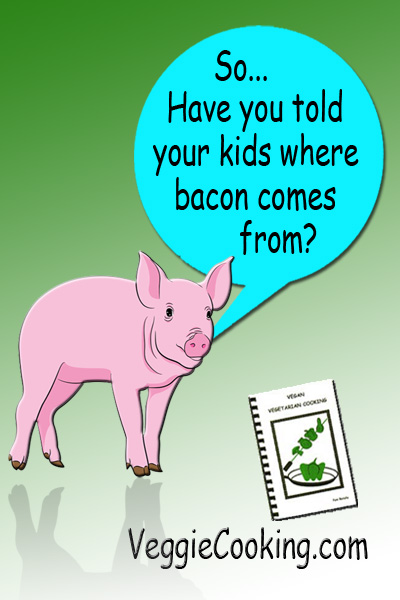 NEWS LINK ARCHIVE 2012

News from the Week of 19th to 25th of August 2012

Uygur: Did David Koch buy Paul Ryan the VP slot? (25 August 2012)
On Friday night's edition of "The Young Turks," host Cenk Uygur highlighted a report by controversial Republican political operative Roger Stone. The report alleges that vice presidential nominee Rep. Paul Ryan (R-WI) arrived at his place on the ticket through the machinations of David Koch, half of the powerful billionaire Koch brothers.

Stone claims to have heard from sources inside the presidential campaign of former Massachusetts Gov. Mitt Romney that the governor was approached at a fundraiser in the Hamptons (the notorious "We are V.I.P.!" bash) by David Koch and his wife.

Koch, who has worked cheek by jowl with the Wisconsin Republican cabal that launched the career of Gov. Scott Walker and famously stalled out that state's government for months in 2011, reportedly offered Romney an additional $100 million in campaign donations to C-4 and super PAC organizations dedicated to Romney's election on the condition that Romney take Ryan as his running mate.

"In other words," said Uygur, "a flat-out bribe. Now, I give you a $100 million for your campaign, and you give me the VP selection that I want. Now this is not a Democrat or a reporter reporting this, it's a Republican, and that's fascinating. If it's true, by the way, 100 percent illegal." [Read more...]

PAM COMMENTARY: If true, selecting Ryan was foolish at best and possibly even a threat to Romney's personal safety. If Koch wants Ryan that badly, what's to stop him from spending a lot less than $100 million after the election to make Ryan president "prematurely"?

Most recent presidents have selected a VP who also works as "assassination insurance." Reagan had Bush, Bush had Quayle, Clinton had Gore, Bush 2 had Cheney. In those cases, people from the other side of the aisle dreaded the VP more than the president.



Republican National Convention cancels Monday events because of Tropical Storm Isaac (25 August 2012)
TAMPA -- Republican officials abruptly announced late Saturday that they would delay their national convention until at least Tuesday afternoon because of Tropical Storm Isaac, which was expected to become a hurricane early Sunday and reach Florida later in the day.

As of late Saturday, Tampa was expected to avoid a direct hit but would almost certainly be pelted with high winds and rain that could cause major disruptions to the convention.

Tampa sits in a low-lying area prone to flooding, with many bridges and causeways. Convention delegates might need to be evacuated from their hotels, many of which are on beaches in nearby Clearwater and St. Petersburg. Locals who are staffing the convention could face problems getting to work. And the convention site is within a block of the water.

"Our first priority is ensuring the safety of delegates, alternates, guests, members of the media attending the Republican National Convention, and citizens of the Tampa Bay area," Republican National Committee Chairman -Reince Priebus said in a statement Saturday evening. [Read more...]



A Mitt Romney most of America doesn't know (25 August 2012)
They talked for less than half an hour about the young store manager's goals and his role in the company. Then, "Mitt opened his checkbook and wrote a check for $250,000," Albertian, who is now chief operating officer of the Massachusetts-based Transnational Group, said of the 1987 encounter.

"He said, 'You're going to be great. As soon as you sell the house, then you can pay me back, but I want you to focus on Staples and building this into a great company,'" Albertian said. (Stemberg later assumed the loan, and Albertian paid it back over a number of years).

That was the Mitt Romney known to friends and business associates: a man generous to those in need, whose charitable acts stemmed from a deeply rooted sense of duty to help his neighbors.

That is not the Mitt Romney that America has seen in the six years he has been running for the nation's highest office. That man was typified by Romney's response little more than a year ago when he was asked by the Las Vegas Review-Journal about another housing issue: What he would do about the foreclosure crisis that was costing thousands of Nevadans their homes?

"Let it run its course and hit the bottom," Romney said. "Allow investors to buy homes, put renters in them, fix the homes up, and let it turn around and come back up." [Read more...]



Ecuador says Britain withdraws threat to raid embassy in Assange standoff (25 August 2012)
(Reuters) - Britain has withdrawn a threat to enter Ecuador's embassy in London to arrest WikiLeaks founder Julian Assange who has taken refuge there, President Rafael Correa said on Saturday, taking the heat out of the diplomatic standoff.

"We consider this unfortunate incident over, after a grave diplomatic error by the British in which they said they would enter our embassy," Correa said in a weekly media address.

In a statement, Ecuador's government said it had received "a communication from the British Foreign Office which said that there was no threat to enter the embassy."

Ecuador was furious after the British government warned it might try to seize Assange, who has been holed up in the building for more than two months trying to avoid extradition to Sweden, where he is wanted for questioning over rape and sexual assault allegations. [Read more...]



Crimes underreported by Milwaukee Police include robbery, rape (25 August 2012)
Milwaukee police have acknowledged misreporting thousands of aggravated assaults as minor crimes - but a Journal Sentinel review found that other serious crimes have gone missing from the city's violent crime rate.

An analysis of the department's audit database, obtained last month through an open records request, found that reporting problems extend to robberies and sexual assaults. The newspaper's review also found that hundreds of the underreported assaults involved shootings, including one in which the victim was shot in the neck and partially paralyzed.

Some of the incidents in the department's database include dates that indicate they had been flagged as misreported before Chief Edward Flynn addressed a Common Council committee June 21 on the audit's findings. But it's impossible to know exactly how many were known at the time - the audit database is incomplete, and police have not provided enough detail to pinpoint each incident.

In the 90-minute presentation to aldermen on the council's Public Safety Committee, Flynn and other officials spoke in broad terms about only one category - aggravated assaults - where misreporting had already been documented by a Journal Sentinel investigation. After the presentation, the committee set aside a request by a group of aldermen for an independent audit by the city comptroller's office. [Read more...]

PAM COMMENTARY: This trend started back in 1993, seemingly because of the crime bill. After politicians allocated extra money for policing rural areas, there was tremendous pressure to see crime rates drop. And they did -- mostly by "creative statistics." Many of those Crime Bill cops were used to write traffic tickets and boost revenue instead of fighting crime.



All Empire State bystanders shot by NYPD crossfire (25 August 2012)
NEW YORK (AP) -- All nine people injured during a dramatic confrontation between police and a gunman outside the Empire State Building were wounded by gunfire from the two officers, police said Saturday, citing ballistics evidence.

The veteran patrolmen who opened fire on the suit-clad gunman, Jeffrey Johnson, had only an instant to react when he whirled around and pointed a .45-caliber pistol at them as they approached him from behind on a busy sidewalk.

Officer Craig Matthews shot seven times, and Officer Robert Sinishtaj fired nine times, police said. Neither had ever fired their weapons before on a patrol.

The volley of gunfire felled Johnson in just a few seconds and left nine other people bleeding on the sidewalk. [Read more...]



Prozac? Zoloft? Paxil? Did one of these drugs drive the Empire State shooter? (25 August 2012)
(NaturalNews) Jeffrey Johnson, a disgruntled ex-employee of a Manhattan company, Hazan Imports, is accused of killing a former co-worker before engaging police in a shootout that left two people dead and nine wounded at the Empire State Building.

In assessing possible reasons for the attack, police and FBI will omit one glaring possibility: Johnson's festering resentment was ignited and driven over the edge by an SSRI antidepressant: Prozac, Zoloft, Paxil, etc.

On September 14, 1989, in Louisville, Kentucky, another disgruntled ex-employee, Joseph T Wesbecker, entered the premises of his former company, Standard Gravure, killed eight people, and wounded 12. He then killed himself.

A month earlier, Wesbecker had started on a course of Prozac. Eventually, the people he wounded, and families of the deceased, filed a lawsuit against Eli Lilly, the maker of Prozac, claiming that the drug had pushed Wesbecker into murder.

At the time, Lilly was facing a number of potential lawsuits on this very issue, and the Wesbecker case was crucial to establishing a precedent. Lilly knew Prozac could induce violence. If they lost the Wesbecker case, they would face a flood of similar court actions and a loss of business and reputation. [Read more...]



39 killed in Venezuela oil refinery explosion (25 August 2012)
A huge explosion rocked Venezuela's biggest oil refinery and unleashed a ferocious fire Saturday, killing at least 39 people and injuring more than 80 others in the deadliest disaster in memory for the country's key oil industry.

Balls of fire rose over the Amuay refinery, one of the largest in the world, in video posted on the Internet by people who were nearby at the time. Government officials pledged to restart the refinery within two days and said the country has plenty of fuel supplies on hand to meet its domestic needs as well as its export commitments.

At least 86 people were injured, nine of them seriously, Health Minister Eugenia Sader said at a hospital where the wounded were taken. She said 77 people suffered light injuries and were released from the hospital.

Oil Minister Rafael Ramirez said the refinery could restart operations in two days. (Abisaid Cermeno/Associated Press)President Hugo Chavez declared three days of mourning in the country. [Read more...]



U.S. election: Ron Paul stripped of delegates on eve of Republican convention (25 August 2012)
TAMPA--He was the last wild card left in the Republican deck. But now Ron Paul too has been deftly played, ensuring Mitt Romney holds the only hand going in to this week's Republican National Convention.

Up until Friday, Paul's young and wildly committed supporters held out hope of mounting a coup on the convention floor in Tampa, or at least raising the flag noisily for their 77-year-old candidate.

But last-minute manoeuvring by Mitt Romney's legal team stripped Paul of a trove of delegates, leaving many of Paul's libertarian-leaning supporters all dressed up with nowhere to go.

Instead Paul will end his third and likely final run for the presidency with what amounts to a political whimper: a "video tribute" to the former obstetrician and longtime Texas congressman will play on the convention floor. [Read more...]



Mass grave raises ghosts from the past (25 August 2012)
DO DONTREI, Cambodia -- It was four grey skulls resting on a bed of jumbled bones that again triggered Chea Nouen's memories: breast-feeding her baby with her hands and feet shackled; her husband thrown into a pit to be turned into human fertilizer, her own marches to the killing fields - where she was saved three times by an executioner.

The past came hurtling back earlier this month when a new mass grave was discovered in this village in northwestern Cambodia, one of the bloodiest killing grounds in the country. Like most of Cambodia's some 300 known mass grave clusters, it is not being investigated or exhumed to find out what happened.

More than three decades after the Khmer Rouge ultra-revolutionaries orchestrated the deaths of nearly 2 million people, or one out of every four Cambodians, this country has not laid its ghosts to rest. Cambodia's regime prefers to literally bury the past, especially since some of its current leaders, including Prime Minister Hun Sen, were once Khmer Rouge.

But 63-year-old Chea Nouen and other survivors in this small, farming community cannot forget, hold their tears in check or banish the nightmares when they daily tread over the unexamined bones of 35,000 victims and live among restless souls that still hover, they believe, over homes and rice fields. Also unfinished is the pursuit of justice: Neither the three top Khmer Rouge leaders nor local executioners have been punished, with the exception of a controversial jail sentence of 19 years for the former prison chief known as Comrade Duch. [Read more...]



Sandusky victim sues Penn State over alleged cover-up of abuse (25 August 2012)
The young man whose 2009 allegations of sexual abuse led to criminal convictions of the former assistant football coach at Penn State is asking a court to find the university also at fault.

A lawsuit, filed Friday by the person known as Victim 1 at Jerry Sandusky's trial, said university officials made deliberate decisions not to report Sandusky to authorities.

Sandusky, 68, was convicted in June of 45 criminal counts for sexual abuse of boys, both on and off campus. He awaits sentencing that will likely send him to prison for the rest of his life.

The case rocked Penn State University, its powerhouse football program and the small community where it is located, and became one of the biggest scandals in the history of US collegiate athletics. [Read more...]



San Diego man dies in Denali grizzly attack (25 August 2012)
A grizzly attacked and killed a lone backpacker in Denali National Park and Preserve on Friday after the man encountered the bear next to a river and lingered there snapping pictures, according to the National Park Service.
The death is the first fatal bear mauling in Alaska in seven years and the only one in the 6-million-acre park's recorded history, going back more than 90 years, the Park Service said.

"It's an extremely rare event, and it's not common that we even have injuries related to bears," said park spokeswoman Maureen McLaughlin. "We don't see a lot, and we think some of that is due to our education."
But the man -- identified late Saturday as 49-year-old San Diego, Calif., resident Richard White -- apparently ignored key parts of that education, which the Park Service says he received prior to heading into the Denali wilderness, in part of the park where there are no trails. Photos on White's camera showed he stayed near the bear, instead of leaving the area, as required by his permit, park officials said. [Read more...]



Environmental groups oppose plan to kill 'Wedge' wolves in Washington (25 August 2012)
SEATTLE (AP) -- Washington state wildlife agents are preparing to kill up to four more gray wolves in the northeast corner of the state after investigators said the pack has injured or eaten livestock.

But seven environmental groups on Friday urged the director of the state Department of Fish and Wildlife to stop the wolf kill, saying the agency has not proved beyond a doubt that the predators were responsible for the cattle deaths -- or that it had exhausted other nonlethal means to keep the wolves and cows apart, The Seattle Times reported (http://is.gd/OxxSMj ).

The conflict shaping up along the rugged wildlife-rich stretch of country in Northeast Washington is the first real test of the state's management of wolves since the animals began returning to the state five years ago.

State and federal wildlife officials have been keeping an eye on the wolves, members of the so-called Wedge Pack along the Canadian border, since at least mid-July. That's when ranchers at Diamond M ranch reported a cow and calf had been attacked by a wolf.

The state has already killed one wolf there earlier this month. [Read more...]



DNR warns landowners of ginseng thefts (25 August 2012)
The theft and destruction of valuable wild ginseng growing in Wisconsin has alarmed wardens in the Department of Natural Resources to the point that a warning was issued last week for landowners and others to be on the lookout.

Cody Adams, a DNR warden in Crawford County, said camouflage-dressed thieves illegally ripping the root from the ground leave little chance of its long-term survival.

"There's a right way and a wrong way to harvest it -- and a designated time," Adams said in a news release. "These thieves are pulling the root from the ground causing damage that could prevent the plant from surviving and regrowing."

The motive is money, and grabbing the slow-growing plants now before the ginseng season opens on Sept. 1.

Ginseng, which sold for $200 per pound last year, could rise to $500 per pound this year, the DNR said. [Read more...]



Wisconsin wild rice crop suffering from early Spring, heavy rains (25 August 2012)
SUPERIOR -- The wild rice beds in northern Wisconsin are nearly ready for harvest. But, aerial surveys by agricultural observers show the crop isn't looking that great.

Great Lakes Indian Fish and Wildlife Commission biologist Peter David, in Odahah, says a warm spring triggered early germination and heavy rain did some damage. David says while a few scattered beds look good, the overall crop looks poor, especially in northwest Wisconsin. He tells Wisconsin Public Radio News that beds in east-central Minnesota are in even worse shape.

The grain grows on tall stalks in shallow lakes, streams and riverbeds throughout the upper Midwest and Canada. In Wisconsin, most of rice harvest comes from Burnett, Washburn, Polk, Vilas and Oneida counties. Additional beds are managed on tribal lands. [Read more...]



Red Vines black licorice recalled. Too much lead. (24 August 2012)
Red Vines black licorice with the 'Best Before' date of 020413 contains more than twice the recommended daily limit of lead for young children. Customers can return affected bags of Red Vines black licorice for a full refund.

Officials are warning consumers against eating black licorice candy produced by a California company because it contains high levels of lead.

The California Department of Public Health issued the warning Wednesday against 16-ounce bags of Red Vines Black Licorice Twists with the label "Best Before 020413."

The manufacturer, American Licorice Co. of Union City, Calif., has issued a voluntary recall for the tainted batch. Customers can return any of the tainted candy to the place of purchase for a full refund.

Health officials say the licorice was distributed inside and outside of California. They're working with the company to determine where it was shipped. [Read more...]



The secret to oil spill cleanup? It may live in peanut butter jars and chocolate milkshakes (23 August 2012)
Two ingredients commonly found in jars of peanut butter, chocolate smoothies, ice cream, and other tasty food products could soon find a new line of work: Cleaning up oil spills.

Researchers at the University of Southern Mississippi say that lecithin, an ingredient used in non-stick cooking sprays and many food products and cellulose, a compound derived from plants' cell walls that can give ice cream and smoothies a thicker texture, can be used to create an oil dispersant that's safer and more effective than petroleum-based products that are currently used.

According to Lisa Kemp, the researcher responsible for taking the product to market, the university's dispersant, when spread over an oil spill, would allow birds and other animals to simply shake off oil, meaning cleanup crews won't have to manually scrub wildlife.

Current dispersants work by transferring oil from the water's surface into the water column, which can wreak havoc on life underwater. The university's dispersant would break up oil, but would keep it afloat so that cleanup crews could mechanically remove it. [Read more...]



Pan frying meat can increase prostate cancer risk by 40pc new research finds (24 August 2012)
NEW research has found that eating red meat cooked at a high temperature can increase the risk of developing prostate cancer by as much as 40pc.

Previous studies have suggested a link between diets high in red meat and the risk of prostate cancer, however now the method of cooking has been found the play an important role.

The study was undertaken at the Keck School of Medicine, and involved 2,000 volunteers. At the beginning of the study the participants completed detailed questionnaires on their meat intake.

More than half of the men included in the study were diagnosed with advanced prostate cancer. [Read more...]



Quebec legionnaires' outbreak was preventable, mayor says (24 August 2012)
"I don't want to go on a witchunt, but it's clear that indifference toward the 1997 report is a bit disappointing," the mayor said, calling the six deaths six too many.

"Since 1997, nothing has been done to fix this situation.... We will do everyting to make sure this doesn't happen again, because we will and have asked for concrete measures from the parties hoping to be the next government of Quebec."

The 1997 report, which came in the wake of Quebec City's previous outbreak of legionnaires' disease, recommended the province create a registry of buildings that use cooling towers in their ventilation systems, so that an outbreak could be more quickly isolated. It also recommended tougher regulations for inspecting and maintaining the towers, which are typically installed on rooftops as one of several ways to keep a building's air fresh and control its temperature.

Legionnaires, a flu-like pneumonia that usually only sickens people with lung problems or weak immune systems, is caused by bacteria that thrive in warm temperatures and can breed in the stagnant water of such cooling towers, before spreading in the mist released by those systems. [Read more...]



First Nation says Alberta oilsands plan will 'annihilate' its lands and future (24 August 2012)
The Athabasca Chipewyan say the plan puts some minor restrictions on oilsands development, but does not protect their treaty rights or cultural livelihood.

There are about 1,000 members of the First Nation living on four reserves in northeastern Alberta.

The First Nation says the province has set weak environmental standards that won't do enough to protect endangered woodland caribou and other wildlife.

Athabasca Chipewyan leaders say the plan will "annihilate our lands and our future," and the First Nation may launch a legal challenge against it. [Read more...]



Opinion: Is Todd Akin the New George Allen? (21 August 2012)
The Missouri representative running for Senate may have just tanked his own campaign more resoundingly than Senator George Allen did in his 2006.

Six years ago, the incumbent Senator, former Governor and prospective presidential candidate referred to a volunteer for his rival as "Macaca" and told him to go back where he came from. The word, unfamiliar to most of us, turned out to be a slur familiar in white supremacist circles. The non-white opposition researched turned out to be a Virginia native. The video of this episode turned out to be a YouTube sensation. And Senator Allen turned into former Senator Allen.

It was a lesson in how one mistimed, out-of-tune line can stand out in a long campaign in the middle of a longer career; a reminder that social media and the 24/7 news cycle can speed up the impact of a blunder; and a warning that there is no sure thing in campaigns.

The weekend comment by Representative Akin resembles the Allen affair in many ways. His observation that victims of "legitimate rape" rarely get pregnant triggered a media uproar. On first glance, the reference to "legitimate rape" -- and thus the suggestion that much alleged rape is probably overstated, despite the wealth of research that demonstrates rape is a significantly underreported crime - seemed callous and ignorant. Much of the conservative wing of the Republican Party may oppose abortion in almost every case - and for some, rape would be no exemption -- but few would vocalize their views with such dismissive and sexist language. [Read more...]



"Subversives": How the FBI Fought the 1960s Student Movement and Aided Reagan's Rise to Power (23 August 2012) [DN]
SETH ROSENFELD: Yes, that's true. In a number of instances, I was able to document that, in the case of California, the governor at the time, Earl Warren, passed along these reports to the president of the university, Robert Gordon Sproul. And when the university investigated them, they found they were unsubstantiated. So--

AMY GOODMAN: And the role of--

SETH ROSENFELD: --that was an extensive program, and nearly a thousand professors around the country were forced from their jobs as a result of it in the early 1950s.

Then, in the very early 1960s, you see--late '50s, early '60s, you see the FBI shift its focus to students who are engaged in political dissent. The FBI starts to investigate them and creates--actually has a list call the "Security Index." This is a list of people who are deemed potential threats to national security in the event of a national emergency and who would be arrested without warrant and detained indefinitely during an emergency. And quite a few professors and students at Berkeley in the early '60s were on this secret list. In fact, at that time, former agents told me that the FBI considered Berkeley to be one of the most radical cities in the United States, with the highest per capita number of people on the Security Index.

So, to come back to the Free Speech Movement, when that happens in 1964, J. Edgar Hoover and other FBI officials see this as further evidence of a subversive plot to disrupt the nation's campuses, and they respond by intensively investigating it and going beyond investigating it with secret efforts to disrupt it and neutralize it in various ways. [Read more...]



How the U.S. paved the way for Big Oil's rise -- and possible fall -- in Iraq (23 August 2012)
In 2011, after nearly nine years of war and occupation, U.S. troops finally left Iraq. In their place, Big Oil is now present in force and the country's oil output, crippled for decades, is growing again. Iraq recently reclaimed the No. 2 position in the Organization of the Petroleum Exporting Countries (OPEC), overtaking oil-sanctioned Iran. Now, there's talk of a new world petroleum glut. So is this finally mission accomplished?

Well, not exactly. In fact, any oil company victory in Iraq is likely to prove as temporary as George W. Bush's triumph in 2003. The main reason is yet another of those stories the mainstream media didn't quite find room for: the role of Iraqi civil society. But before telling that story, let's look at what's happening to Iraqi oil today, and how we got from the "no blood for oil" global protests of 2003 to the present moment.

Here, as a start, is a little scorecard of what's gone on in Iraq since Big Oil arrived two and a half years ago: Corruption's skyrocketed; two Western oil companies are being investigated for either giving or receiving bribes; the Iraqi government is paying oil companies a per-barrel fee according to wildly unrealistic production targets they've set, whether or not they deliver that number of barrels; contractors are heavily overcharging for drilling wells, which the companies don't mind since the Iraqi government picks up the tab.

Meanwhile, to protect the oil giants from dissent and protest, trade union offices have been raided, computers seized and equipment smashed, leaders arrested and prosecuted [PDF]. And that's just in the oil-rich southern part of the country. [Read more...]



Eliminate and avoid mosquitoes naturally without dangerous pesticides and commercial repellents (24 August 2012)
1. Avoid being outside during dusk and dawn hours when mosquitoes are most active.

2. If you're going to be outdoors for a long period of time, wear light colored long-sleeved shirts, long pants, shoes and socks that cover your skin. Tightly woven materials are best. Plus, be sure to wear light colored clothes, since mosquitoes are attracted to dark colors.

3. Avoid wearing fragrances (other than the oils listed above). Mosquitoes are attracted to fragrances, so it's a good idea to avoid wearing perfumes and scented products while you're outside.

4. Eat plenty of garlic. Garlic is released through the pores of your skin and the scent makes it harder for mosquitoes to find you and less likely to stay on your skin. [Read more...]



Colorado shooter failed oral exams less than two weeks before theater massacre (23 August 2012)
CENTENNIAL, Colo. -- The first glimpse of a once-promising career beginning to unravel emerged Thursday during a hearing in the case against James E. Holmes, accused of killing 12 and injuring 58 in a packed movie theater last month.

Assistant Dist. Atty. Karen Pearson revealed that 24-year-old Holmes, once a doctoral student in an elite neuroscience program at the University of Colorado Denver, had failed oral exams on June 7, made unspecified threats serious enough for campus police to be notified, and had his access to university buildings on the Anschutz Medical Campus revoked. He withdrew from the university June 10.

She said such events may give a hint as to what would have set Holmes on the path to July 20, when he is accused of opening fire at an Aurora premiere of the latest Batman movie, "The Dark Knight Rises." Holmes also is accused of booby-trapping his apartment, not far from the university campus, presumably to kill anyone who tried to enter.

During the weeks before the shooting, Holmes reportedly ordered an arsenal of weaponry delivered to his apartment and the university. [Read more...]



Eroding middle class falls to 51%, survey finds (23 August 2012)
The new study combines an analysis of recent government data with a public opinion survey to paint a picture of the nation's middle class, defined as those with annual household incomes in 2010 between $39,000 and $118,000 for a family of three.

By this definition, Pew found that at the beginning of the decade, the middle class included 51% of all adults, down from 61% in 1971.

The well-being of the middle class is a central theme of the presidential election, with President Obama and Mitt Romney each making repeated visits to battleground states claiming to have the superior approach.

The president is campaigning on a pledge to allow the George W. Bush-era tax rates on the wealthiest Americans to expire at the end of the year as scheduled. Romney wants to extend the lower rates across the board. Romney has also proposed additional cuts.

The Pew study found that some of the shrinkage in the middle class came from people moving into the upper-income tier, which represented 20% of the nation's adults in 2011, up from 14% in 1971. The lower-income group rose to 29% of all adults, up from 25%. [Read more...]



Robert Reich: Ryan budget worse than Bush's economic plan (22 August 2012)
University of California professor Robert Reich blasted Rep. Paul Ryan's (R-WI) proposed budget plan, saying it would help the rich while hurting the poor.

"It's much worse than what we tried under George W. Bush," he said on Current TV. "The tax cuts that Ryan wants to provide to the very rich are multiples of the Bush tax cuts. The cuts in services and in programs for the poor are much more onerous than anything that Bush ever ever contemplated."

Reich described Ryan as a "destroyer of entitlements."

"He wants to take Medicaid and essentially give it out to the states with almost no federal support at all," he explained. "He wants to turn Medicare into vouchers whose worth doesn't even keep up with the projected cost of increases in health care." [Read more...]



Paul Ryan's 'legitimate problem' (22 August 2012)
"Rape is rape, and there's no splitting hairs over rape," he answered yet again.

Ryan is surely aching to talk about something other than Akin. But the outrage set off by the Republicans' Senate nominee in Missouri has consumed the political world. It has been particularly harmful to Ryan, who has served for more than a decade with Akin, recently hailing him as "a great asset" on Ryan's budget committee and an example of "exactly the kind of leadership America needs."

More problematic in this situation: Ryan has the same antiabortion position as Akin -- no exceptions -- and some of the nearly 40 abortion bills he has co-sponsored have provided no exemption for rape victims.

This is more random bad luck for Mitt Romney, who has had more than his share in recent days. His running mate, chosen for his green-eyeshade savvy, has unexpectedly become a lightning rod in the culture wars, in an area where Republicans are at a decided disadvantage. Only 20 percent of Americans agree with Ryan and Akin that abortion should be illegal in all cases, according to a Gallup poll in May. [Read more...]



Houston to combat West Nile from the air as virus spreads (22 August 2012)
The death toll in the West Nile outbreak has reached 41, officials said on Wednesday, as the city of Houston said it would begin aerial spraying to combat the virus.

America's fourth-biggest city said it would scatter insecticide from planes over a 63,000-acre area northwest of downtown after two more deaths took the local total to three this year.

Texas is the epicenter of the country's worst West Nile outbreak of 2012, with the bulk of cases in the north. Dallas County, 240 miles north of Houston, has tracked 270 human infections, and the reported death toll in the Dallas-Fort Worth region is 18. Only two fatalities were recorded in Texas last year by the Texas department of state health services.

A warm winter and ample spring rainfall have been blamed for the sharp rise. About half of all infections in the US this year are in Texas, but according to the Centers for Disease Control, West Nile is present in 47 states. [Read more...]



Autism risk for children with older fathers (23 August 2012)
Babies of older fathers are more likely to carry genetic mutations than those of younger fathers.

And the mutations could lead to illnesses such as autism and schizophrenia in later life, a landmark study has shown.

Scientists have, for the first time, counted the number of new mutations linked with a father's age at the time of conception and have concluded that older men are significantly more likely to have children with potentially harmful genetic changes.

The results could explain previous studies showing that certain mental and developmental illnesses with strong genetic components tend to be more common among people whose fathers were older at the time of conception.

Although the age of a child's mother has been linked with problems associated with chromosomal defects, such as Down's syndrome, there has been scant information about the contribution made by older fathers to the future health of their offspring.
[Read more...]

PAM COMMENTARY: Sounds like another unproven genetic theory blaming parents for an environmental cause -- and it doesn't explain why the age of autism shifts to the age of childhood vaccines, or why the rate of autism skyrockets when the chicken pox vaccine is added to the MMR.



Mitt Romney fails to get significant boost from Paul Ryan selection (22 August 2012)
Mitt Romney's selection of Paul Ryan of Wisconsin as his running mate has not altered the race against the US president, Barack Obama, despite receiving huge media attention. The campaign remains neck and neck with less than three months to go, an AP-GfK poll reveals.

Overall, 47% of registered voters said they planned to back Obama and the vice-president, Joe Biden, in November, while 46% favoured Romney and Ryan. In a June AP-GfK survey the split was 47% for the president to 44% for Romney.

At the same time, there was a far wider gap when people were asked who they thought would win. Some 58% of adults said they expected Obama to be re-elected, while just 32% said they thought he'd be voted out of office.

After just over a week on the campaign trail, Ryan had a 38% favourable rating among adults, while 34%saw him unfavourably. Among registered voters, his numbers were slightly better -- 40% favourable to 34% unfavourable. Ryan remained unknown to about a quarter of voters. [Read more...]



Todd Akin's "Legitimate Rape" Comment Sheds Light on Paul Ryan's Extreme Stance on Abortion (21 August 2012) [DN]
AMY GOODMAN: It's good to have you with us. So let's go through everything Akin said, what his views are, and let's go beyond Sunday, but we'll start there.

MICHELLE GOLDBERG: OK. So, what Akin said, obviously, that was controversial and that differs from the vast majority of his Republican colleagues is only his views about the kind of magic powers of the uterus to activate in cases of rape and somehow kill sperm, and this is a canard that has kind of floated around the far right. The reason that it's so toxic is because it suggests--it's because it's not just because of his view that women should be forced to carry pregnancies to term, even if they're the result of rape, but because he's essentially arguing that women who have been impregnated by rape--and, you know, according to the American Journal of Obstetrics and Gynecology, that's about 32,000 women in America a year--that he's suggesting that they weren't really raped or that, you know, some of the other people who've kind of peddled this junk science says, "Well, you know, the juices don't flow if she's raped," the implication being that if she gets pregnant, it's because she somehow enjoyed it, or, you know, there's also an old, medieval superstition about how a woman can't conceive unless she has--unless she has an orgasm, which seems to feed into some of this. So that's the part that's toxic, I think, across the board for even anti-abortion Republicans.

But what there's no difference between, there's no difference between Akin's views on abortion--on abortion policy and on abortion law and that of Ryan and many other Republicans, including many of the Republican headliners at the RNC next week. And I think that one of the reasons there's such a huge push to get him out of the race is because that's not particularly something that the Republican Party wants to highlight right now. [Read more...]



The Invisible Wounds of War: Number of Soldiers Committing Suicide Reaches Record High (21 August 2012) [DN]
MARGUERITE GUZMÁN BOUVARD: Right. Just one more quote. One--in 155 days in 2012, 154 soldiers killed themselves in combat, not as veterans. This is a very, very important figure and one which we really need to pay attention to.

AMY GOODMAN: One of the chapters in your book, The Invisible Wounds of War, is "The High Rate of Suicides," and you have a photograph of Noah Charles Pierce. Talk about how you came to this issue.

MARGUERITE GUZMÁN BOUVARD: I'm a writer. I write poetry and short stories as well as books on human rights. One of the reviews that had a story of mine, I saw a couple of poems by a soldier that committed suicide. And I thought, "What is this? A soldier committing suicide?" And I asked the editor, "Put me in touch with his mother." And it took me a while to persuade him to put me in touch with his mother. I did finally get in touch with her, talked to her a lot, wrote an article about her, talked to her continually. She was upset and later on became angry, which is, I think, very, very useful, to be angry--not anger to hurt another person, but anger at what was happening to people like her son. She said, "When he came back, he wasn't Noah anymore. He was a different person."

So, the kind of combat that these soldiers endure is something that most Americans don't know anything about. They don't know about IEDs, improvised explosive devices, explosively formed penetrators. What do these mean? I'll tell you what they mean. You can't see them. They're put under the--under the asphalt. They're hidden in bushes. They're put in garbage cans. So, here you are in a Humvee, which is not mine-resistant. You see your buddy get blown to bits. So you're picking up pieces of his body, putting them in a bag, cleaning out the Humvee. You're watching your buddies die in terrible circumstances, day after day after day. And what happens is that the membrane between life and death kind of disappears. [Read more...]



The disabled may be hurt most by Paul Ryan's Medicare plan (21 August 2012)
Many seniors are rightly concerned that Ryan, the conservative congressman tapped by Mitt Romney as his vice presidential running mate, has proposed a plan that could result in higher out-of-pocket expenses for Medicare coverage.

But disabled people could be in for an even bigger shock.

"People with disabilities are among the most vulnerable of the Medicare population," said Tricia Neuman, senior vice president of the nonprofit, nonpartisan Kaiser Family Foundation. "They have chronic conditions that require ongoing care, and, in many cases, they have relatively low incomes."

In other words, Ryan's plan could entail higher healthcare costs for people in the worst position to deal with them. [Read more...]



Norfolk to remove bald eagle's nests near airport (22 August 2012)
The suggestion to remove the eagles was the most controversial of the numerous findings in the 2011 report because of the birds' history as an endangered species and the local nests' popularity. Via the Eagle Cam on the WVEC-TV website, the birds can be watched each nesting season.

Ellis James of Norfolk has documented his observations of the eagles since 2003 and disagrees with findings about safety. Compared with aircraft collisions with other wildlife, there have been few eagle strikes, and he said the birds should be left alone.

"This is a risk and a problem looking for an origin and an excuse to exist," James said after the council's work session.

Bobbi Monaghan, a Virginia Beach resident who has followed the Eagle Cam since 2008, works at Enterprise Rent-A-Car near the airport. She said she has never seen an eagle fly near the airport during the four years she's worked there. [Read more...]



Possibly on the GOP convention guest list: Hurricane Isaac (21 August 2012)
On Sunday, the Tampa Tribune ran a column from the head of the University of Georgia's Atmospheric Sciences Program considering how climate change will affect the heavily populated coastal city. On hurricanes in particular, he wrote:

"The Tampa area has been spared a direct hit by a major hurricane in recent years, but it is not a question of "if" a hurricane will hit but "when." While the literature is still emerging on climate change and hurricanes, a recent study by NOAA scientists suggests that as the climate system warms, major hurricanes -- Hurricane Katrina or greater -- may be less frequent but more intense. Ocean temperatures are rising as well, and warm water is the fuel for these storms. Stronger storms coupled with elevated sea level clearly means a greater inland storm-surge hazard."

There are two reasons this is interesting. The first is that Isaac looks likely to have at least some impact on Tampa.

The second is that, if the storm hits Tampa Bay, it will probably do so during the Republican convention. [Read more...]



Chevron refinery fire a 'close call' (20 August 2012)
A series of six pictures taken from Pier 39 in San Francisco by a photographer documenting preparation for America's Cup races showed the rapidly expanding white plume, which suddenly turned partly black. Safety board officials said the exact size and contents of the cloud are still being assessed but the cloud ballooned some 1,000 feet into the air before it ignited and triggered a fire at the plant.

The fire spewed black smoke across Richmond and nearby East Bay communities, sending 11,000 people to clinics and hospitals seeking treatment.

Before the fire, a pipe leading from a unit that processed oil into hydrocarbon products leaked for about two hours while crews studied the situation and removed insulation from around the line. Suddenly, a vapor plume swelled around the crew and an idling fire truck, forcing more than 20 workers to flee for their lives.

It took two minutes for the dense cloud to ignite, board officials said. [Read more...]



Todd Akin defiant as GOP leaders withdraw support amid calls to resign (20 August 2012)
The Republican party leadership has withdrawn financial and political support from a US congressman who is refusing to resign from a Senate race in Missouri after claiming that "legitimate rape" rarely leads to pregnancy.

As pressure mounted from all sides, Todd Akin, chosen last week as Republican candidate in the closely-fought challenge for the Senate in Missouri, apologised for his remarks but refused to step aside.

"I'm not a quitter," he said on a radio show hosted by former Republican presidential candidate Mike Huckabee. "By the grace of God, we're going to win this race."

He added that the people who had elected him knew he was not perfect and that just because someone made a mistake, it "doesn't make them useless". No-one had called him to suggest he drop out, he said.

His defiance came in spite of criticism from senior Republicans, including White House challenger Mitt Romney and senator John Cornyn, the head of the National Republican Senatorial Committee, which provides funding for candidates. Barack Obama also denounced his remarks. [Read more...]



Todd Akin's comment brings 'war on women' back to prominence (20 August 2012)
Let's begin with the ignorant and offensive distinction Akin tries to draw between "legitimate rape" and some other kind of rape. He did not elaborate, but I'm pretty sure I know what he means.

He's obviously talking about what Republicans call "forcible rape." Last year, Akin co-sponsored a bill in the House that would have narrowed the exception that allows Medicaid funds to pay for abortions for women who are raped. The proposed measure would have permitted the use of funds only to end pregnancies resulting from "forcible rape." Paul Ryan, now Mitt Romney's running mate, was another co-sponsor of the measure, which ultimately failed.

The statutory rape of a child by an adult would not fit the definition the House Republicans tried to impose; nor would the rape of a woman who was drugged, say, or who had limited mental capacity. Never mind the fact that, as far as criminal law is concerned, rape is rape. Never mind the fact that all rape, by its very nature, is "forcible."

Akin's assertion about "legitimate" rape is really nothing but an attempt to blame the victim. It stems from the view that the only true victim is a woman who is raped while violently resisting a ski-masked assailant who came in through the bedroom window. Anything short of that, she must have been asking for it. [Read more...]



"Nonprofits" Tied to Karl Rove, Koch Brothers Spend Millions on Elections and Call it Public Welfare (20 August 2012) [DN]
AMY GOODMAN: So, explain why you call it dark money.

KIM BARKER: I call it--well, a lot of people call it dark money. And it's called dark money because these groups do not have to disclose where the money is coming from. So they don't have to say who their donors are. So, in other words, you can give $2,500 to a presidential campaign--for instance, give it to either Barack Obama or Mitt Romney--and your name and your address and your profession is disclosed on FEC reports. But you can give $2.5 million to one of these groups, and nobody is ever going to know.

AMY GOODMAN: So talk about who these groups are. Lay it out.

KIM BARKER: Well, there are many different groups. We took a look. We tried to do a forensic examination of more than a hundred groups that had spent money in 2010, because these groups were empowered much like super PACs were empowered after the Citizens United ruling. 2010 is the most recent year you can look at because only those--that year has got IRS returns that have been filed. So we took a look at more than a hundred groups that have spent money--that spent money in 2010 and just compared their IRS returns, their IRS applications, if they even made one, with their spending to the FEC.

And what we found were a lot of aberrations. You know, groups would tell the IRS in their initial application that they weren't going to spend money on politics, and the same day they would be spending money on politics, or they had already spent money on politics, or they would soon spend money on politics. They would tell the IRS one thing in their tax returns, saying that they had spent no money on politics or much less money than they had actually reported to be FEC. And then we found a couple groups that were so dark that they didn't report anything to the FEC or the IRS. [Read more...]



Drought-driven pest ravages Wisconsin's soybean crop (21 August 2012)
Joe Speich, an agronomist for Landmark Cooperative Services, said soybeans have been damaged by the drought and an infestation of pesky two-spot spider mites. The miniscule web-spinning arthropods love to feast on soybeans in dry conditions, and insecticides are sometimes ineffective.

"It was a nasty one-two punch," Speich said. "We had a phenomenal number of spider mites. There were some fields that were decimated."

Agronomists have said the average corn yield on Madison-area farms will be much lower than the state forecast while Schriefer expects the soybean yield in the area to be close to the state forecast.

"We get about 55 (bushels an acre) in the county in a normal year," Schriefer said of soybean yields. "If we get 36 to 40, that would be less than normal but not awful. ... So they won't be as bad as corn (in this area) but not as good as they hoped." [Read more...]



NYPD: Muslim spying led to no leads, terror cases (21 August 2012)
NEW YORK (AP) -- In more than six years of spying on Muslim neighborhoods, eavesdropping on conversations and cataloguing mosques, the New York Police Department's secret Demographics Unit never generated a lead or triggered a terrorism investigation, the department acknowledged in court testimony unsealed late Monday.

The Demographics Unit is at the heart of a police spying program, built with help from the CIA, which assembled databases on where Muslims lived, shopped, worked and prayed. Police infiltrated Muslim student groups, put informants in mosques, monitored sermons and catalogued every Muslim in New York who adopted new, Americanized surnames.

Police hoped the Demographics Unit would serve as an early warning system for terrorism. And if police ever got a tip about, say, an Afghan terrorist in the city, they'd know where he was likely to rent a room, buy groceries and watch sports.

But in a June 28 deposition as part of a longstanding federal civil rights case, Assistant Chief Thomas Galati said none of the conversations the officers overheard ever led to a case. [Read more...]



Ecuador president warns UK not to enter embassy to seize Julian Assange (21 August 2012)
The Ecuadorean president has warned Britain not to attempt to enter his country's embassy in London to seize Julian Assange, claiming that to do so would be an act of political suicide that would leave the UK's diplomatic premises vulnerable the world over.

Speaking on state television days after his government announced it had decided to grant the WikiLeaks founder political asylum, Rafael Correa showed little sign of seeking to ease tensions with Britain, which threatened last week to use an obscure piece of legislation to enter the Ecuadorean embassy and arrest the Australian.

"I think it would be suicidal for the United Kingdom," he said, according to the Spanish news agency Efe. "After that, the diplomatic premises of [the UK] in other territories could be violated all over the world." Such a move, he added, would be "disastrous" for all countries, but especially for Britain.

Downing Street has said Britain is committed to seeking a diplomatic solution with Ecuador in the standoff over Assange, whom it insists it is obliged to extradite to Sweden to face questioning over allegations of sexual misconduct, which he denies. [Read more...]



End the WikiLeaks Witch Hunt: Julian Assange's Full Address from the Ecuadorean Embassy (20 August 2012) [DN]
And so, to those brave people. I thank President Correa for the courage he has shown in considering and in granting me political asylum. And I also thank the government and, in particular, Foreign Minister Ricardo Patiño, who upheld the Ecuadorean constitution and its notion of universal citizenship in their consideration of my asylum, and to the Ecuadorean people for supporting and defending this constitution. And I also have a debt of gratitude to the staff of this embassy, whose families live in London and who are showing me hospitality and kindness despite the threats we all received.

This Friday, there will be an emergency meeting of the foreign ministers of Latin America in Washington, D.C., to address this very situation. And so, I am grateful to those people and governments of Argentina, Bolivia, Brazil, Chile, Colombia, El Salvador, Honduras, Mexico, Nicaragua, Argentina, Peru, Venezuela, and to all other Latin American countries who have come out to defend the right to asylum; and to the people of the United States, the United Kingdom, Sweden and Australia who have supported me in strength, even when their governments have not; and to those wiser heads in government who are still fighting for justice--your day will come; to the staff, supporters and sources of WikiLeaks, whose courage and commitment and loyalty has seen no equal. To my family and to my children, who have been denied their father, forgive me, we will be reunited soon.

As WikiLeaks stands under threat, so does the freedom of expression and the health of all our societies. We must use this moment to articulate the choice that is before the government of the United States of America. Will it return to and reaffirm the values, the revolutionary values it was founded on, or will it lurch off the precipice, dragging us all into a dangerous and oppressive world in which journalists fall silent under the fear of prosecution and citizens must whisper in the dark?

I say it must turn back. I ask President Obama to do the right thing. The United States must renounce its witch hunt against WikiLeaks. The United States must dissolve its FBI investigation. The United States must vow that it will not seek to prosecute our staff or our supporters. The United States must pledge before the world that it will not pursue journalists for shining a light on the secret crimes of the powerful. There must be no more foolish talk about prosecuting any media organization, be it WikiLeaks or be it the New York Times. [Read more...]



Assange's embassy life is cramped but connected (20 August 2012)
(Reuters) - Living on takeaway meals in a small room with a treadmill to burn off frustrated energy and a vitamin D lamp to make up for a lack of sunlight, Julian Assange has the one material thing he values most: a computer with an Internet connection.

The WikiLeaks founder took refuge nine weeks ago at Ecuador's embassy in London to avoid being extradited to Sweden, where he is wanted for questioning over alleged rape. Having feared jail, he now finds himself living like a prisoner.

Yet British friend and supporter Vaughan Smith, who hosted Assange at his country mansion for a year during his failed legal battle against extradition, said the Australian was in good spirits and enjoying the virtual freedom of his computer.

"He seemed to be bearing up fine. The key to understanding Assange is that if he's got a computer he's normally happy," Smith told Reuters after he visited the embassy, housed on one floor of a red-brick apartment block in affluent Knightsbridge. [Read more...]



Insight: At Guantanamo tribunals, don't mention the "T" word (20 August 2012)
(Reuters) - CIA agents have written books about it. Former President George W. Bush has explained why he thought it was necessary and legal. Yet the al Qaeda suspects who were subjected to so-called harsh interrogation techniques, and the lawyers charged with defending them at the Guantanamo Bay military tribunals, are not allowed to talk about the treatment they consider torture.

Defense attorneys say that and other Kafkaesque legal restrictions on what they can discuss with their clients and raise in the courtroom undermine their ability to mount a proper defense on charges that could lead to the death penalty.

Those restrictions will be the focus of a pretrial hearing that convenes this week.

Prosecutors say every utterance of the alleged al Qaeda murderers, and what their lawyers in turn pass on to the court, must be strictly monitored precisely because of the defendants' intimate personal knowledge of highly classified CIA interrogation methods they endured in the agency's clandestine overseas prisons.

Defense attorneys called that view extreme. [Read more...]

PAM COMMENTARY: "Highly classified," meaning illegal.



New owl species discovered in Philippines (20 August 2012)
Scientists and birdwatchers have discovered 10 new owl species in the Philippines, using advanced recording equipment that can distinguish between their hoots, a conservation official said.

Eight of the new species were previously considered sub-species while two are totally new, said Lisa Paguntalan, field director of Philippines Biodiversity Conservation Program.

"There is no significant variation in their forms. It was the sound difference of their calls that was very significant in distinguishing between species," she told AFP.

Paguntalan warned that many of these new species were possibly endangered because they were found only in small isolated islands or in tiny pockets of forests. [Read more...]



National parks face severe funding crunch (20 August 2012)
Fredericksburg, Va. -- Chatham Manor, the elegant 241-year-old Georgian house that served as a Union headquarters during the Civil War, remains a must-see stop on tours of Fredericksburg and Spotsylvania National Military Park. But the grounds are not as they once were. The gardens are overgrown, and the greenhouse has broken windows and rotting wood frames.

The park's superintendent, Russell Smith, noted that the family that occupied the home in the 1920s "had nine or 10 gardeners. I have, like, half a gardener."

After more than a decade of scrimping and deferring maintenance and construction projects -- and absorbing a 6 percent budget cut in the past two years -- the signs of strain are beginning to surface at national parks across the country. The 469-mile Blue Ridge Parkway, which curves along the spine of the easternmost range of the Appalachian Mountains in Virginia and North Carolina, has a $385 million backlog of projects, mainly in road maintenance, and has been unable to fill 75 vacant positions since 2003. For the past three years, New Mexico's Bandelier National Monument has lacked the money to hire a specialist to protect its archaeological ruins and resources.

Jonathan B. Jarvis, the National Park Service director, said in an interview that his employees have been "entrepreneurial" in devising ways to cope with rising costs on a fixed budget. [Read more...]



Assange speaks to media from embassy (19 August 2012)
WikiLeaks says founder Julian Assange has made his first public appearance since he took refuge inside Ecuador's Embassy in London two months ago to avoid extradition to Sweden over sexual misconduct allegations.

Assange began to speak to reporters around 9:20 a.m. ET Sunday, appearing just outside a small apartment in the embassy, located in London's ritzy Knightsbridge district where the WikiLeaks activist fled on June 19.

British officials had said he would be arrested and sent to Sweden the moment he steps foot outside the embassy. Assange avoided arrest by standing on a balcony during his speech, in which he said "the war on whistleblowers must end."

He sought shelter at the embassy after exhausting all routes of appeal in the U.K. to avoid extradition to Sweden for questioning over the sex crime allegations.

Assange thanked Ecuador president Rafael Correa for granting him political asylum on Thursday. [Read more...]



Judge Upholds Penn. Voter ID Law; GOP Admits Law Designed to "Allow" Mitt Romney to "Win the State" (17 August 2012)
AMY GOODMAN: For more on voting rights, we go to Washington, D.C., where we're joined by Nicole Austin-Hillery, director and counsel of the Washington office of the Brennan Center for Justice.

Nicole Austin-Hillery, welcome to Democracy Now! Talk about the significance of this ruling in Pennsylvania.

NICOLE AUSTIN-HILLERY: Amy, thank you so much for having me on.

This ruling is quite significant, because here we have a court that has said that despite the fact that the state government stipulated that they have no evidence of in-person voter fraud ever having occurred in the Commonwealth of Pennsylvania, this court still says that it believes that it is OK for the state to implement a measure that is meant to protect the state against voter fraud, that the state has already admitted is simply nonexistent. And what we think this does is it sends a terrible message. It basically ensures that many voters in the Commonwealth of Pennsylvania will have a very difficult, if not to impossible, time voting when we approach the November election this year.

There are numerous people in Pennsylvania--and the Brennan Center did a report on this that was just released a few weeks ago about the difficulty of obtaining voter identification. There are hundreds of thousands of individuals in Pennsylvania, and the state has admitted to this, that simply don't have the proper ID that, under the state's new laws, are required in order to cast a vote in November. Even though the state has implemented measures that they say will ensure that every citizen, if they don't have the requisite ID, can get it, we know that when changes are made so close to an election, when an entirely new system is put in place, that it is going to be difficult for each and every voter to be given that proper ID. And for many of those individuals who don't get it who run into problems, they're simply going to have a difficult time casting their ballot come November. [Read more...]



Drug user dies in UK after being infected with anthrax (17 August 2012)
A DRUG user has died in the UK after being infected with anthrax, health experts said.

The Health Protection Agency said that a person who injected drugs died in hospital in Blackpool.

The news comes after a spate of cases in Europe since early June. The HPA said the source of the infection is presumed to be contaminated heroin.

The HPA said it is "unclear" whether the case in Blackpool and another case in Scotland - which was confirmed at the end of July - are linked to the European outbreak.

Anthrax is a bacterial infection and is primarily a disease of herbivorous mammals, though other animals and some birds can also contract it. [Read more...]



Health startups learn to compete in Silicon Valley (14 August 2012)
It may not sound as flashy as social media, but healthcare is becoming a new star in Silicon Valley. Driven by the promise of enormous payouts, entrepreneurs are using the latest technology and design to help save lives, and make money.

"It's risky," said Nate Gross, co-founder of San Francisco, California-based Rock Health, an incubator for healthcare startups. "You have a few more cards stacked up against you." For example, Gross said, investors' hesitancy is one of the setbacks. "It's easier to understand a general tech product you can use than an app for cancer patients that you can't use," he said, adding that making healthcare look "sexy" is crucial for startups looking for funding.

Borna Safabakhsh is one entrepreneur who managed to do just that. His company, Agile Diagnosis, has reportedly raised more than $2 million in seed investment. The Palo Alto, California-based startup develops software that helps doctors to provide more accurate diagnosis. Safabakhsh, a recent graduate of Rock Health and another accelerator called Y-Combinator, said it's extremely important to show the investors that you're very familiar with your users.

"Understanding the context of a doctor is the hardest part," Safabakhsh said, who has no academic background in medicine. "Whether it's primary care setting, ER setting or urgent care setting, things are all different," he said. For better feedback and interactions, Safabakhsh and his partners decided to work with medical students first, who, he said "have the greatest need and are willing to grow with" the company. [Read more...]



Walnuts 'improve sperm health' (16 August 2012)
Eating around two handfuls of walnuts a day improves sperm health in young men, a study in the journal Biology of Reproduction suggests.

Sperm shape, movement and vitality improved in men who added walnuts to their diet over 12 weeks.

The fatty acids found in these nuts are thought to have helped sperm development. It is not known if this would help improve male fertility.

About one in six couples are infertile, with 40% of these due to a male factor. [Read more...]

PAM COMMENTARY: That's probably due to the Omega-3 fatty acids found in walnuts, which are involved in hormone production and necessary for reproductive health.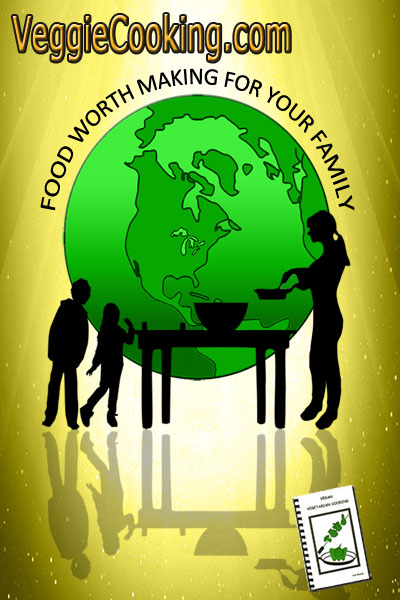 Back to Pam's NEWS ARCHIVES


Back to Pam's vegan vegetarian FUN page

Pam's vegan vegetarian cookbook, with vegan vegetarian recipes


Sources (if found on major news boards):
[AJ] - InfoWars.com, PrisonPlanet.com, or other Alex Jones-affiliated sites
[BF] - BuzzFlash.com
[DN] - DemocracyNow.org
[R] - Rense.com
[WRH] - WhatReallyHappened.com

---------------------------