Pam Rotella's Vegetarian FUN page -- News on health, nutrition, the environment, politics, and more!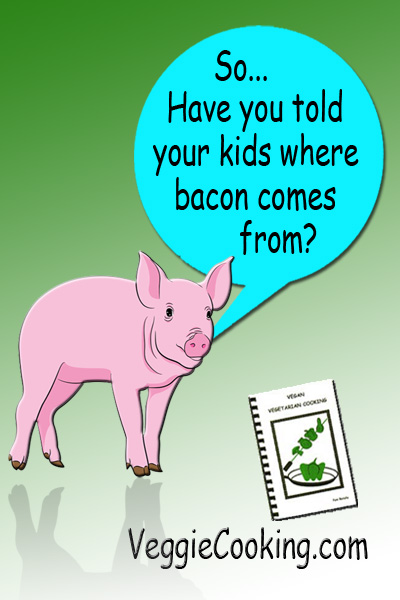 NEWS LINK ARCHIVE 2012

News from the Week of 25th of November to 1st of December 2012

Scientists measure sea rise from polar ice melt (1 December 2012)
(Reuters) - The melting of the Antarctic and Greenland ice sheets has raised sea levels by 11.1 millimeters since 1992, a fifth of the total rise which threatens low-lying regions around the globe, a new study published on Thursday said.

The results of the study involving 47 researchers from 26 laboratories which was supported by the European Space Agency and the National Aeronautics and Space Administration give the most accurate measurements of ice loss to date, they said in the journal Science.

Two thirds of the ice loss was in Greenland which is losing five times as much ice as in the 1990s, and the remainder was in Antarctica.

Together, the two receding ice sheets are now adding 0.95mm to sea levels a year compared to 0.27mm per year in the 1990s, the study said. [Read more...]



Report: Anti-virus software pioneer McAfee captured (1 December 2012)
Anti-virus software pioneer John McAfee, wanted by authorities in Belize for his neighbor's murder, has been captured after weeks on the run, his blog said Saturday.

"We have received an unconfirmed report that John McAfee has been captured at the border of Belize and Mexico," his official blog whoismcafee.com said.

The website, which McAfee launched to counter what he sees as erroneous claims by the media or authorities about him, said it would provide more information as it became available.

Police say they simply want to question the 67-year-old about the murder of fellow American Gregory Faull, a Florida native who was found dead at his home last month in a pool of blood on the Caribbean island of Ambergris Caye. [Read more...]



Study finds frequently checking text messages can mean fewer friends (1 December 2012)
Constantly checking for messages is an addiction which like other drugs can ruin personal relationships, according to researchers.

Young adults have been found to spend up to seven hours a day using communication technology. For some, it can become a compulsion, while others suffer feelings of withdrawal if they are separated from their phone, a study found.

The addiction can also prove extremely annoying to those around them.

Dr James Roberts, of Baylor's Hankamer School of Business in Texas, said that the "instant messaging" addiction was driven by materialism and impulsiveness. [Read more...]



Aboriginal HIV infections a growing problem in Canada (1 December 2012)
Aboriginal AIDS activists in Canada say they are trying to lower the high rate of HIV infections among First Nations, Métis and Inuit people.

The Canadian Aboriginal AIDS Network is launching a national awareness campaign in Winnipeg on Saturday -- to coincide with World AIDS Day -- with the goal of reducing the number of new HIV infections and AIDS-related deaths.

"We need to say to our own community, 'Listen to the messages about HIV and AIDS. Protect yourself. Go get a test if you put yourself at risk,'" said Art Zoccole, president of the network's board.

"These are our future generations, and there is a responsibility of us in the aboriginal community to take care of each other and [get] everybody involved."

While First Nations, Métis and Inuit people represent 3.8 per cent of Canada's population, they account for 7.5 per cent of Canadians living with HIV, according to 2006 census figures. [Read more...]



Asperger's gone, dyslexia stays in first change to psychiatric manual in almost 20 years (1 December 2012)
CHICAGO -- The now familiar term "Asperger's disorder" is being dropped. And abnormally bad and frequent temper tantrums will be given a scientific-sounding diagnosis called DMDD. But "dyslexia" and other learning disorders remain.

The revisions come in the first major rewrite in nearly 20 years of the diagnostic guide used by the nation's psychiatrists. Changes were approved Saturday.

Full details of all the revisions will come next May when the American Psychiatric Association's new diagnostic manual is published, but the impact will be huge, affecting millions of children and adults worldwide. The manual also is important for the insurance industry in deciding what treatment to pay for, and it helps schools decide how to allot special education.

This diagnostic guide "defines what constellations of symptoms" doctors recognize as mental disorders, said Dr. Mark Olfson, a Columbia University psychiatry professor. More important, he said, it "shapes who will receive what treatment. Even seemingly subtle changes to the criteria can have substantial effects on patterns of care." [Read more...]



House votes to expand visas for high-tech workers (30 November 2012)
(Reuters) - A bill to create a permanent visa program for foreigners with advanced science and technical degrees cleared the House of Representatives on Friday, the latest salvo in the broader fight over U.S. immigration reform.

The Republican-backed measure proposes reserving 55,000 permanent residence visas for foreign graduates of U.S. universities with master's and doctoral degrees in the "STEM" disciplines of science, technology, engineering and math.

Some Democrats argue that the plan unfairly pits lower-skilled immigrants against those with more education in the battle for visas as the new law would eliminate an existing program, often called the green card lottery, that provides visas to 55,000 people from countries with lower rates of immigration.

Many Democrats, including President Barack Obama, oppose the Republican bill as it moves ahead a narrow measure instead of focusing attention on a comprehensive immigration reform. [Read more...]

PAM COMMENTARY: Just what American workers need -- even more competition for the few jobs left.



India set for lowest growth in 10 years (30 November 2012)
The Indian economy extended its long slump in the quarter ending in September, with lower-than-expected growth keeping it on track for its worst year in a decade and underscoring the urgency of politically difficult reforms to spur a revival.

Quarterly gross domestic product (GDP) grew 5.3% from a year earlier, provisional government data showed on Friday, below the 5.5% posted in the three months ending in June and less than a Reuters poll of economists had forecast.

The number matched the performance of Asia's third largest economy in the January-March quarter, which was the weakest growth rate in three years.

"The growth is bottoming and we will see an improvement from here, though not a very strong improvement," said Robert Prior-Wandesforde, director of Asian economics research for Credit Suisse in Singapore. Market reaction to the data was muted. [Read more...]



FBI dad's spyware experiment accidentally exposes pedophile principal (30 November 2012)
When Joseph Auther installed a spyware program on his 12-year-old son's school laptop, he was hoping to keep tabs on his son's Internet use and head off any potential trouble. According to Kashmir Hill at Forbes magazine, that decision set in motion a chain of events that cost his son's school its principal; that principal his reputation, career and marriage; and the Auther family a long-time friend.

Auther, an FBI special agent stationed in the Northern Marianas Islands, installed the spyware program eBlaster on the laptop provided to his son by Whispering Palms School in Saipan in the U.S. territory of the Marianas. eBlaster sends the installer updates via email every time the person using the computer sends or receives and email or chat message and records every keystroke and every website visited as well as every search the user performs.

Months later, Auther was transfered to the FBI's Denver office. Before turning his son's laptop back over to the school, the agent took it to two different service centers to have the memory wiped and the spyware disabled. Nonetheless, before Auther and his family left for Colorado, he began to get notifications again.

Spyware programs are, by design, difficult to detect and disable. eBlaster had survived both wipe attempts and had awakened, sending Auther word that the user currently operating the laptop was using it to search for child pornography, including images of underage Asian girls engaged in sex with much older men. Auther didn't know who was using the computer, but his son's principal at Whispering Palms was a family friend, 67-year-old Thomas Weindl. [Read more...]



Gender pay gap is eroding, especially among younger women, US data show (27 November 2012)
Women are, slowly, making inroads in closing the gender pay gap -- an issue that got some attention in the presidential campaign this fall, as President Obama touted his signing of the Lilly Ledbetter Fair Pay Act, and both candidates answered a question on the topic in the town-hall debate.

According to the latest numbers released by the Bureau of Labor Statistics (BLS) last week, based on the weekly earnings of full-time wage and salary workers, women now earn 82 percent as much as men -- up from 64 percent in 1980.

In recent discussions of the wage gap, a different figure -- 77 percent -- has been widely cited. That figure is also accurate; but the measure, which comes out in the spring, looks at median annual earnings for full-time year-round workers; it includes self-employed workers, which the weekly numbers exclude, and excludes seasonal workers. The figures are based on the same raw BLS data.

Most notably, in the BLS numbers released the day after Thanksgiving, the earnings of women between the ages of 25 and 34 have shot up fairly substantially over the past 32 years, from 69 percent of men's earnings in 1980 to 92 percent in 2011. [Read more...]



Drone crashes mount at civilian airports (30 November 2012)
The U.S. Air Force drone, on a classified spy mission over the Indian Ocean, was destined for disaster from the start.

An inexperienced military contractor in shorts and a T-shirt, flying by remote control from a trailer at Seychelles International Airport, committed blunder after blunder in six minutes on April 4.

He sent the unarmed MQ-9 Reaper drone off without permission from the control tower. A minute later, he yanked the wrong lever at his console, killing the engine without realizing why.

As he tried to make an emergency landing, he forgot to put down the wheels. The $8.9 million aircraft belly-flopped on the runway, bounced and plunged into the tropical waters at the airport's edge, according to a previously undisclosed Air Force accident investigation report. [Read more...]



Oil dispersants make spills 52 times more toxic, researchers say (30 November 2012)
While oil spills can cause severe environmental damage to the organisms living in the affected waters, the consequences of using oil dispersants to rectify the spill can make the situation even worse, according to a study published in the journal Environmental Pollution, reported NBCNews.com.

The study found that the mixture of oil and dispersant can create a mixture 52 times more toxic than the oil itself.

"There is a synergistic interaction between crude oil and the dispersant that makes it more toxic," said study co-author and Georgia Tech biologist Terry Snell.

The researchers studied the effect on plankton of oil from the same well that leaked into the Gulf of Mexico during the Deepwater Horizon oil spill mixed with the same dispersant used to clean it up. The potential impact of the toxins can reach all the way to whales through the food chain. [Read more...]



Antibiotics initiative at Toronto's Mount Sinai Hospital goes province-wide (30 November 2012)
A program pioneered in Toronto's Mount Sinai Hospital to make sure the sickest patients get the right antibiotics only when needed, is being recognized as a gold standard of care.

The antimicrobial stewardship program, which ensures antibiotics are administered judiciously to patients in the intensive care unit, has helped combat antibiotic resistance and save health care costs.

The program has garnered widespread attention. Similar initiatives will be rolled out across all teaching hospitals in Ontario, and a recent editorial in the journal Critical Care called for these kinds of programs to be made mandatory in all ICUs.

"We really just want to optimize how antibiotics are used," said Dr. Andrew Morris, director of the program at Mount Sinai and University Health Network. "This can be part of a safe approach to managing very sick patients and it's not going to result in harm." [Read more...]



Jimi Hendrix, Who Would Have Been 70 Today, Was A Terrible Solider Obsessed With His Guitar (27 November 2012)
Jimi Hendrix would have turned 70 today, it seems like a good time to reprise one of our favorite documents from the rock star's U.S. Army personnel file.

Hendrix was booted from the armed services in 1962 after 13 desultory months as a private stationed in Fort Campbell, Kentucky. In a May 1962 statement recommending that "Hendrix be eliminated from the service...as expeditious as possible," Army Captain Gilbert Batchman delivered a withering assessment of the young soldier.

Hendrix, Batchman noted, was poorly motivated, had no regards for regulations, ignored supervisors, and was a "habitual offender" when in came to nightly bed checks. Even worse, Army brass suspected that Hendrix "was taking dope," though a medical exam proved negative.

And then there was that guitar. [Read more...]



Hundreds of Fast-Food Workers Strike for Living Wage, Inspired by Wal-Mart Strike (30 November 2012) [DemocracyNow.org]
AMY GOODMAN: Juan, your piece in the New York Daily News today on this one-day strike by fast-food workers at McDonald's, Burger King and others, you talk about it just being the beginning.

JUAN GONZÁLEZ: Yes, and I think the important thing to understand, as we look at this development now--because this didn't just happen. The Service Employees International Union had hired about 40 organizers over the summer to begin developing a campaign among fast-food workers here in New York City. And they were in turn inspired by the Black Friday protest that the workers at Wal-Mart had over the past week and decided that it was time to act now, even though they were still trying to organize, to get the message out of these major companies, like McDonald's and Burger King and Wendy's and Domino's, the others, Taco Bell, that--to get that message out as a means of beginning to arouse more of the workers.

And what I was struck by was the age of a lot of the workers. We're not talking here about workers--you know, the stereotype decades ago of fast-food workers was that it was largely high school kids and college kids who were looking to be able to make some extra money. But what's happened as a result of the Great Recession and the continual downward push on wages is that you're finding now a lot of middle-aged and elderly people who are in these jobs. I saw a--I spoke to a 52-year-old worker who had spent 10 years working at the Off-Track Betting Corporation and, before that, at Windows on the World in the World Trade Center another 10 years. And she was at the--she said, the low point in her working life to be making minimum wage at a McDonald's, and so that the reality is that as these older workers get pushed into these low-wage jobs, all of them have had, to some degree, union experience in the past. They understand the importance of unions, and they're now becoming the catalyst in the fast-food industry to begin a--what could be, potentially, a huge unionization campaign. [Read more...]



Small union is causing big problems for ports (30 November 2012)
The small band of strikers that has effectively shut down the nation's busiest shipping complex forced two huge cargo ships to head for other ports Thursday and kept at least three others away, hobbling an economic powerhouse in Southern California.

The disruption is costing an estimated $1 billion a day at the ports of Los Angeles and Long Beach, on which some 600,000 truckers, dockworkers, trading companies and others depend for their livelihoods.

"The longer it goes, the more the impacts increase," said Paul Bingham, an economist with infrastructure consulting firm CDM Smith. "Retailers will have stock outages, lost sales for products not delivered. There will be shutdowns in factories, in manufacturing when they run out of parts."

Despite the union's size -- about 800 members of a unit of the International Longshore and Warehouse Union -- it has managed to flex big muscles. Unlike almost anywhere else in the nation, union loyalty is strong at the country's ports. Neither the longshoremen nor the truckers are crossing the tiny union's picket lines. [Read more...]



East Coast Rapist pleads guilty to Halloween attacks in Prince William (30 November 2012)
In the series of rapes attributed to the East Coast Rapist, the Halloween 2009 attack in Prince William County was perhaps the most brazen. He stepped out of a borrowed gold Chrysler into the cold night rain, gripped a fake 9mm handgun, pulled his jacket's hood tight over his face, and forced three teenage trick-or-treaters down a steep ravine.

The attack also was the closest police had come to the serial rapist at that point, their sirens and footsteps interrupting his rapes after one of his victims summoned help via hidden texts and phone calls. He disappeared into the darkness, leaving the gun, his DNA, and three emotionally damaged teenage girls behind.

Though Aaron Thomas escaped capture at the time, that attack led police to intensify their efforts to catch him with a multi-state manhunt. Officially linked by DNA to at least 13 attacks dating to 1997, Thomas first took legal responsibility for the rapes on Thursday, when he pleaded guilty to a 2001 Leesburg attack.

On Friday, Thomas, 41, again took responsibility for the spree, this time pleading guilty to two counts of rape and three counts of abduction in the Prince William case. With the pleas in Prince William County Circuit Court, Thomas has now been convicted in three rapes -- fewer than a quarter of those both he and police say he committed, but enough, potentially, to land him behind bars for a maximum of seven life terms. [Read more...]



Canadian Oil Sands sees continued volatility in light oil pricing (30 November 2012)
CALGARY - Growing North American light oil production is expected to cause crude from the Syncrude oilsands mine to fetch a discounted price, says Canadian Oil Sands Ltd., the largest partner in the massive development.

The company's 2013 outlook released late Thursday predicts its synthetic crude -- light oil that has been upgraded from tarry oilsands bitumen -- to get a price US$5 lower than West Texas Intermediate, a key U.S. light oil benchmark.

Canadian Oil Sands expects WTI to average US$85 per barrel next year. In the past, WTI and light synthetic crude have been relatively close in value.

"It's an area where we probably have the least science behind our predictions, so we've tried to be conservative," Canadian Oil Sands CEO Marcel Coutu told a conference call with analysts Friday to discuss the company's budget and outlook for next year. [Read more...]



Why can't doing business and doing good be linked? (30 November 2012)
By the late 1990s the Hamilton businessman had become wealthy. He had built a computer business and then sold it to GE Capital. An early investment in the tech start-up Red Hat had gone through the roof. At 47 he was set for life.

"Rather than thinking, 'Why don't I become a philanthropist in any kind of traditional way?' I was thinking, 'I've got all this business experience. Why have we separated this world? Why can't business and doing good be linked in some way, shape or form?' "

People in the social justice movement and political progressives have long mistrusted the corporate world. Business practices were part of the problem, the thinking went. When a business did engage in socially responsible conduct, it was dismissed as window dressing.

As one of a new breed of social entrepreneurs, Bill Young saw it differently. If he could find the sweet spot where doing good and commercial self-interest intersected, there was hope of making a real impact in solving social problems. [Read more...]



Defiant Israel to boost settlements after U.N.'s Palestine vote (30 November 2012)
(Reuters) - Israel plans to build thousands of new homes for its settlers in the occupied West Bank and East Jerusalem, an Israeli official said on Friday, defying a U.N. vote that implicitly recognized Palestinian statehood there.

The United States, one of Israel's few allies in Thursday's battle at the world forum, called "counterproductive" the construction blueprint, which included a stretch of land east of Jerusalem that Palestinians fear would bisect much of the West Bank and choke off their access to the holy city.

The Israeli official said Prime Minister Benjamin Netanyahu's conservative government had authorized the construction of 3,000 housing units and ordered "preliminary zoning and planning work for thousands of units in Jerusalem and settlement blocs including Maale Adumim and E1".

Israel froze much of its activities in E1 under pressure from former U.S. President George W. Bush and the area has been under the scrutiny of his successor, Barack Obama. [Read more...]



Senate strips 'indefinite detention' from 2012 NDAA (30 November 2012)
The U.S. Senate approved an amendment on Thursday that strips a controversial provision from the 2012 National Defense Authorization Act that allows the "indefinite detention" of American citizens within the U.S. by the military.

The amendment passed by a vote of 67 to 29. All but four of the Senators who voted against civilian trials for Americans were Republicans. Sens. Joe Manchin (D-WV), Ben Nelson (D-NE) and Mark Pryor (D-AR) crossed over to oppose the amendment, and they were joined by Joe Lieberman (I-CT).

The amendment reads: "An authorization to use military force, a declaration of war, or any similar authority shall not authorize the detention without charge or trial of a citizen or lawful permanent resident of the United States apprehended in the United States, unless an Act of Congress expressly authorizes such detention."

[Read more...]



Accused WikiLeaks Whistleblower Bradley Manning Testifies He Thought He Would "Die in Custody" (30 November 2012) [DemocracyNow.org]
MICHAEL RATNER: You know, it was one of the most dramatic courtroom scenes I've ever been in. I mean, for days we've been waiting to see whether Bradley Manning was going to testify, and it's testimony about the conditions he was held in really for almost two years, but certainly the part in Kuwait and Quantico. And we didn't have--we've seen him in the courtroom, but we didn't see him ever take the stand. So we're sitting in this small courtroom. There's all of these guys in these formal-dress blue uniforms. I mean, they look like those Custers or Civil Wars with those little things on their shoulders, epaulets. And then, all of a sudden, we come back from lunch, and David Coombs, Bradley's lawyer, says, "Bradley Manning will come to the stand."

And you could have heard--I mean, the room was just mesmerized by what was going to happen next. And he says to Bradley, "I know you may be a little nervous about this. I'll ease you into it." When Bradley opened his mouth, he was not nervous. I mean, he was--the testimony was incredibly moving, emotional roller coaster for all of us, but particularly, obviously, for Bradley and what he went through. But it was so horrible what happened to him over a two-year period. But he described it in great detail in a way that was articulate, smart, self-aware. I mean, he knew what was going on. He tried to make it so that they wouldn't keep him on the suicide risk, they wouldn't keep him on preventive injury status, where he didn't have clothes and all of that. And he couldn't do it. And he kept trying it, and they kept lying to him. And it was really dramatic.

What came out--what it began with was really his arrest in late May of 2010. He was almost immediately taken to Kuwait. And that's where--really where they got him in a way that really, for a period of time, almost destroyed him. They put him into cages that he described as eight-by-eight-by-eight. There were two cages. He said they were like animal cages. They were all--they were in a tent alone, just these two cages, side by side. One of them had whatever possessions he may have had; one of them, he was in, with a little bed for a rack and a toilet, dark, in this cage for almost two months. He was taken out for a short while and then, without explanation, put back in the cage, meals in the cage, etc., all of that.

And then--wait until you hear this. They would wake him at night at 11:00 p.m., 10:00 or 11:00, and his day--or night--was all night, and he was allowed to go back to sleep at 12:00 or 1:00, noon, the next day. So when we think about what happened to people at Guantánamo or sensory deprivation or what McCoy says in his books on torture, what are they trying to do except destroy this human being? [Read more...]



Bradley Manning: how keeping himself sane was taken as proof of madness (29 November 2012)
Shortly before Bradley Manning was arrested in Iraq under suspicion of being the source of the vast transfer of US state secrets to WikiLeaks, he is alleged to have entered into a web chat with the hacker Adrian Lamo using the handle bradass87. "I'm honestly scared," the anonymous individual wrote. "I have no one I trust, I need a lot of help."

That cry for assistance was a gross under-estimation of the trouble that was about to befall Manning, judging from his testimony on Thursday. In his first publicly spoken words since his arrest in May 2010, delivered at a pre-trial hearing at Fort Meade in Maryland, the soldier painted a picture of a Kafkaesque world into which he was sucked and in which he would languish for almost one excruciating year.

Over more than six hours of intense questioning by his defence lawyer, David Coombs, Manning, 24, set out for the court what he described as the darkness and absurdity of his first year in captivity. The more he protested the harsh conditions under which he was being held, the more that was taken as evidence that he was a suicide risk, leading to yet more tightening of the restrictions imposed upon him.

He related how he turned for help to one particular member of staff at the brig at Quantico marine base in Virginia where he was taken in July 2010. He assumed that Staff Sergeant Pataki was on his side, so opened up to him. [Read more...]



The Navy is laying off most of its trained spy-dolphins (29 November 2012)
When it comes to machines taking over jobs from humans, we are not always supporters. But the fact that many of the 24 dolphins currently involved in mine detection for the Navy will now be replaced by sea-drones strikes us as good news. And think about how psyched the dolphins must be. After lifetimes of hard work, it's now time for them to finally enjoy some well-deserved time just being dolphins.

The Navy has originally said it planned to phase out all the dolphins, but it has changed its tune on that. It is merely scaling back, as there are certain things dolphins are just better at than the robots (known as UUVs -- unmanned underwater vehicles). Like being adorable. And also, navigating shallow water. And while the technology on UUVs is improving, it does not yet match the dolphin's naturally occurring, amazing sonar.

The Navy has been using dolphins for detecting mines and other water-based threats to national security (like enemies swimming around with bombs and stuff) since 1960. Dolphins were used during the Vietnam War, in the Persian Gulf, and in the Iraq War, where they may or may not have (we kind of think may HAVE) patrolled the Strait of Hormuz. Human rights groups weren't psyched about this, but they decided to be chill until the war was over and now that it is (uh ... hooray?), the Navy is indeed letting a lot of these dolphins retire. Except the ones they're not. [Read more...]



BP suspended from new US federal contracts over Deepwater disaster (29 November 2012)
BP has been blocked from seeking new contracts with the US government because of the oil company's "lack of business integrity" during the Gulf of Mexico oil disaster, the Environmental Protection Agency said Wednesday.

The temporary order bans BP from competing for new oil leases in the Gulf of Mexico -- such as the auction of 20m acres taking place on Wednesday -- or from bidding on new contracts to supply the Pentagon or other government agencies with fuel.

While the ban does not affect existing business, it raises wider questions about the company's future in a crucial market.

The type of suspension imposed by the EPA typically does not last more than 18 months. But an official said that in this case the ban could be extended because of the ongoing legal proceedings. That could mean BP, the largest oil producer in the Gulf of Mexico, would remain under an extended moratorium until all criminal charges and law suits are resolved. [Read more...]



GAO: Guantanamo can now be closed safely (29 November 2012)
The Department of Defense and the Department of Justice together have more than enough prison space within the United States to safely and securely house the remaining 166 prisoners currently held in Guantanamo Bay, according to a new report by the Government Accountability Office (GAO).

The report (PDF), commissioned by Sen. Dianne Feinstein (D-CA), details a clear road map to accomplishing President Barack Obama's longtime goal of shuttering the controversial military facility.

"This report demonstrates that if the political will exists, we could finally close Guantanamo without imperiling our national security," Feinstein explained in prepared text. "The GAO report makes clear that numerous prisons exist inside the United States--operated by both the Department of Defense and the Department of Justice--capable of holding the 166 detainees who remain at Guantanamo in an environment that meets the security requirements."

Prisons detailed in the report include Navy brigs in South Carolina, Virginia and California, along with prisons in Ft. Leavenworth, Kansas and McChord, Washington. Taken altogether, these six military installation are only 48 percent full, and already housing inmates connected to terrorist plots and other dangerous criminals. [Read more...]

PAM COMMENTARY: Guantanamo was never used because the US was out of prison space. It was so that Bush could deny prisoners their habeas corpus rights.



Farm murders highlight apartheid's toxic legacy in South Africa (28 November 2012)
(Reuters) - In a country cursed by one of the world's highest murder rates, being a white farmer makes a violent death an even higher risk.

Whether attacks have been motivated by race or robbery, a rising death rate from rural homicides is drawing attention to the lack of change on South Africa's farms nearly two decades after the end of apartheid - and to the tensions burgeoning over enduring racial inequality.

Some of South Africa's predominantly white commercial farmers go as far as to brand the farm killings a genocide.

On the other side of the divide, populists are seizing on the discontent among the black majority to demand a forced redistribution of white-owned farms along the lines of neighbouring Zimbabwe.

"The issue is potentially explosive," said Lechesa Tsenoli, deputy minister for land reform, arguing that South Africa's future depends on ending inequality on the farms. [Read more...]



Gas price spikes disguise real problems with California market (27 November 2012)
There's little question that the California gasoline market operates as an island. There are pipelines connecting the state's refineries to points in Nevada and Arizona, but they operate in one direction -- sending gasoline out, not bringing it in. The state's mandated anti-pollution fuel formulation is a further isolating factor.

Together, these conditions account for prices higher than the U.S. average of about 18 cents a gallon, according to the California Energy Commission. (Higher gasoline taxes account for an additional 20-cent differential over the national average.) They also make California vulnerable to market manipulation by opportunistic refinery operators or traders.

Theoretically, that is -- there's no actual evidence of how often this has happened, or whether it contributed to the October spike. A hearing this month called by state Sen. Mark Leno (D-San Francisco) failed to produce any solid evidence of collusion among refiners or of unilateral actions to push prices higher.

But Leno observed in a written statement that "we still have more questions than answers about what makes gas prices spike in this state, and what might be done about it," adding that his hearing was "not the end but the beginning of a legislative conversation." And on Tuesday six West Coast U.S. senators, including California's Dianne Feinstein and Barbara Boxer, called on the Justice Department to investigate "possible market manipulation and false reporting by oil refineries which may have created a perception of a supply shortage" in October. [Read more...]



Protests rage over Bangladesh factory fire, supervisors arrested (28 November 2012)
(Reuters) - Three supervisors of a Bangladeshi garments factory were arrested on Wednesday as protests over a fire that killed more than 100 people raged on into a third day, with textile workers and police clashing in the streets of a Dhaka suburb.

The government has blamed last weekend's disaster, the country's worst-ever industrial blaze, on saboteurs and police said they had arrested two people who were seen on CCTV footage trying to set fire to stockpiles of cotton in another factory.

The fire at Tazreen Fashions has put a spotlight on global retailers that source clothes from Bangladesh, where wage costs are low - as little as $37 a month for some workers.

Rights groups have called on Western firms to sign up to a safety program in the world's second-biggest clothes exporter. [Read more...]



Grayson: Walmart is 'the largest recipient of public aid in the country' (27 November 2012)
Representative-elect Alan Grayson (D-FL) said Monday that he will put mega-retailer Walmart squarely in his sights during the next Congress for the company's liberal use of public assistance programs to supplement their workers' wages.

Speaking to Current TV host Cenk Uygur on Monday's episode of "The Young Turks," Grayson called Walmart "the largest recipient of public aid in the country," saying their low wages force workers to take food stamps, housing assistance and Medicaid just to get by.

"The taxpayer pays for the earned income credit," he said. "The taxpayer pays for Medicaid. The taxpayer pays for unemployment insurance when they cut hours down. And the taxpayer pays for other forms of public assistance like food stamps. I think the taxpayer is getting fed up of paying these things when, in fact, Walmart could give every employee its got, even the CEO, a 30 percent raise and still be profitable."

He added that while the health care mandate in the Affordable Care Act will help, "that's just the start." [Read more...]



Wal-Mart's strategy of deniability for workers' safety (27 November 2012)
Bangladesh is half a world away from Bentonville, the Arkansas city where Wal-Mart is headquartered. This week, Wal-Mart surely wishes it were farther away than that.

Over the weekend, a horrific fire swept through a Bangladesh clothing factory, killing more than 100 workers, many of whose bodies were burnt so badly that they could not be identified. In its gruesome particulars -- locked doors, no emergency exits, workers leaping to their deaths -- the blaze seems a ghastly centennial reenactment of the Triangle Shirtwaist fire of 1911, when 146 workers similarly jumped to their deaths or were incinerated after they found the exit doors were locked.

The signal difference between the two fires is location. The Triangle building was located directly off New York's Washington Square. Thousands watched the appalling spectacle of young workers leaping to the sidewalks 10 stories down; reporters and photographers were quickly on the scene. It's not likely, however, that the Bangladesh disaster was witnessed by anyone from either the United States or Europe -- the two markets for which the clothes made inside that factory were destined. For that, at least, Wal-Mart should consider itself fortunate.

The Bangladesh factory supplied clothing to a range of retailers, and officials who have toured the site said they found clothing with a Faded Glory label -- a Wal-Mart brand. Wal-Mart says that the factory, which had received at least one bad report for its fire-safety provisions, was no longer authorized to make its clothing but one of the suppliers in the company's very long supply chain had subcontracted the work there "in direct violation of our policies." [Read more...]



Bangladeshi Labor Activist Finds Burned Clothes With Wal-Mart Labels At Site of Deadly Factory Fire (27 November 2012) [DemocracyNow.org]
KALP0NA AKTER: Thank you. I had a chance to go inside that factory after it was fully burned. When I got into the factory, it just shocked me when I saw that in the downstairs there is a piling of yarn and fabrics which is totally burned. And I shocked because they have [Unintelligible] stairs and all those, and then in that [Unintelligible]. So literally, as -- workers stated that they hear about fire alarm and they tried to evacuate from the factory, but they couldn't go out because of the fire in the stairs. So, this is first shocking me. Then, I went to the production floor to see how it is, and it is surprised me when I found these international brands like Faded Glory, which is one of the Wal-Mart label. I found [Unintelligible] label in that production floor. I found Enyce. I found documents of [Unintelligible], I found document of Carita. I found [Unintelligible] in these factories, so, it is really, really surprised me because these -- al these [Unintelligible], they say that they are complianced, but, I really don't know complianced. They may mean that complianced means they [have] all the documentation not at the factories.

This is really gives me a sense when I saw the factory garment floor, first floor, top floor, I mean all the floors -- at least three floor I found that door has been locked after the floors burned. So, literally, these workers was tapped when they were try try to get out from the factory after they saw the fire -- factory caught fire.

And after hearing the reaction of Wal-Mart that they are cutting out -- that they are cutting and running from this factory, it is surprised me. You know, when this factory was producing them, I don't believe that they not have that information, 'cause [Unintelligible] factory is making clothes for Wal-Mart. Definitely they had that information. And [Unintelligible] now after borrowing and 112 or 120 workers dead, they cannot just wash their hands and say that, OK, we will not do any business with them. They have to be with this factory and improve the safety standards in the factory. That is our demand. And they have to pay the compensation to these workers, also, because they were buying clothes from this factory.

AMY GOODMAN: Now, what is your response to Wal-Mart saying they have cut their ties with this factory?

KALP0NA AKTER: Wal-Mart just cannot say that they will just go now and that they didn't know that this factory was producing for them. This is our response to the Wal-Mart, our reaction to the Wal-Mart. They cannot just clean their hand and say that we are just cutting and running. They have to stay with this factory and they have to ensure the safety's improving the safety standards in all the factories they are sourcing from Bangladesh. [Read more...]



WikiLeaks suspect Manning expected to testify for the first time (27 November 2012)
The Army private accused of leaking hundreds of thousands of military and diplomatic documents to the anti-secrecy group WikiLeaks is expected to testify in court for the first time as early as Wednesday, part of an attempt by his attorney to convince a judge that his earlier pre-trial confinement was unlawful.

Supporters of Pfc. Bradley Manning, 24, have alleged that he was mistreated while held at a Marine Corps brig in Quantico, Va., where he was kept in solitary confinement for more than eight months beginning in August 2010.

Manning faces 22 charges, ranging from the use of unauthorized software on a classified computer to aiding the enemy. If convicted on all counts, he could be sentenced to life in prison.

Manning's attorney, David Coombs, has filed a motion asking the judge to dismiss the charges against him or reduce any sentence that is rendered because of the alleged mistreatment. [Read more...]



Three arrested as naked protesters storm Boehner's office over budget cuts (27 November 2012)
At least three AIDS activists were arrested on Tuesday after they and other naked demonstrators briefly took over House Speaker John Boehner's (R-OH) to protest budget cuts to health care services.

Activists from ACT UP, New York ACT UP, Philadelphia ACT UP, Housing Works and the Student Global AIDS Campaign stripped down in the lobby of the Speakers office and began chanting to send Congress a message ahead of World AIDS Day on December 1.

"Budget cuts are really rude, that's why we have to be so nude!" the protesters shouted. "Boehner, Boehner, don't be a dick! Budget cuts will make us sick!"

After several warnings from Capital Police the protesters agreed to get dressed and leave the building. But after media left, activists said at least three of the women who had been nude were arrested on charges of lewd conduct and indecent exposure. No male protesters were reportedly arrested. [Read more...]



Eve Ensler on "The State of Female America," Her Play "Emotional Creature" & Women Violence in Congo (27 November 2012) [DemocracyNow.org]
AMY GOODMAN: Olivia Oguma, playing a Chinese worker saying, "Let the Barbie doll speak." So, talk about the research you did for this play.

EVE ENSLER: Well, you know, it's funny, I have never really liked Barbie at all. I had really sort of sadistic fantasies toward Barbie growing up. Adn I wanted to write something about Barbie, but it's so hard because she's such a cliché. So, I started thinking, who makes Barbie? Who is spending their days making Barbie? Then, I started doing research about the factories in China and in Asia where young girls are in terrible conditions and actually there were the same stories of fire and the same stories of horrible working conditions, where girls did not move from their one place all day long.

I kind of inhabited this Chinese girl for few days while I was writing it and started getting inside her head because I think the way they survive is through the imagination. And I started thinking, what if this girl had a relationship to Barbie that was kind of the mirror of her own self to some degree? It is really interesting because here is this girl in a Chinese factory getting paid very little in a horrible situation, as she says, she looked at the Barbie dream house and realized she lived in nightmare house in Prison Barbie. And yet, she's creating this doll that is then going to then create all this self-hatred and this incredibly distorted notion of what femininity is and what a woman's body is supposed to look at. It's going to create girls wanting to have in one country while she's starving to make them. And I just loved the idea that she began to talk about this relationship she had with Barbie and her deep desire to free Barbie from the confines of both this body ideology, which is absolutely destroying young girls, and this slave mentality which is where girls are being forced to make Barbie. [Read more...]



Ontario doctors' group says Ontario Medical Association sold them out (27 November 2012)
An independent physicians' organization is calling on Ontario's 25,000 doctors to reject a tentative deal with the province when voting begins Wednesday.

The Coalition of Family Physicians and Specialists of Ontario is accusing the Ontario Medical Association, which represents the doctors, of selling them out.

"We think they're letting the government off easy and not taking them to task for the whole thing," said Dr. Douglas Mark, coalition president, referring to the Charter challenge the OMA filed against the province earlier this year.

The association took issue with the province trying to impose $340 million in cuts and accused it of negotiating in bad faith. [Read more...]



Methane detector tracks pipeline leaks (27 November 2012)
Five hundred feet above the Central Valley, a line on Stephen Conley's laptop screen jumped.

Conley peered over from the pilot seat of his single-engine plane. The line showed methane levels in the surrounding air as he flew downwind from a natural gas pipeline buried in the green hills below. A sharp spike could mean that the pipeline had sprung a leak, venting gas into the sky. Methane is the fuel's main ingredient.

Conley studied the screen and shook his head. False alarm.

"That's not the shape you'd want," he said. The line, twitching as it updated every second or so, had leveled off into a plateau - probably just elevated background levels of the gas.

A few miles more, and it leapt again, sharper this time.

"Now, this could be interesting," Conley said, glancing from the screen to the ground, dotted with grazing cattle. "Or maybe not. Could just be the cows." [Read more...]



Grapefruit leads to 'overdose' when combined with common drugs, study finds (26 November 2012)
Biting into your breakfast could be dangerous -- many drugs interact negatively with grapefruit, and the consequences can be deadly. And the number of drugs affected is on the rise.

That's the warning from a new study in the Canadian Medical Association Journal, one that is aimed at health care professionals and their patients, particularly people over 45.

"There are so many new drugs that are coming out to the market that have the capacity to produce these very extraordinarily serious side effects," said Dr. David Bailey, lead author of the study by the Lawson Health Research Institute of London, Ont.

"We're talking sudden death here. People think 'Naw, that can't happen,' but it's true," he added. [Read more...]



Former Walker aide Tim Russell reaches plea deal (26 November 2012)
Tim Russell has reached a plea deal on charges he stole money from a veterans group while working as an aide to Gov. Scott Walker when Walker was Milwaukee County executive, records show.

A plea hearing for Russell has been scheduled for Thursday afternoon, according to online Milwaukee County court records.

Assistant District Attorney Bruce Landgraf, who is leading the ongoing John Doe investigation into Walker's associates and former aides, declined to comment Monday about the plea hearing. Russell's defense attorney, Parker Mathers, could not be reached for comment.

Russell, 49, faces two felony counts of theft and one misdemeanor theft charge, related to money he allegedly took that was meant for veterans and their families. Russell took more than $20,000 from a veterans group known as the Heritage Guard Preservation Society, as well as thousands from two Milwaukee County Board candidates' campaign committees, according to the criminal complaint against him. He allegedly used the money for trips to Hawaii and the Caribbean, for meetings with former presidential candidate Herman Cain and campaign operative Mark Block in Atlanta, and for renewing campaign websites for Walker's gubernatorial campaign. The complaint said Russell "stole more than 50 cents of every donation dollar deposited" into the preservation society's account in 2010.

Russell worked as a campaign staffer and as Walker's deputy chief of staff and county housing director during the governor's time as Milwaukee County executive.

Another former Walker aide, Kelly Rindfleisch, 44, was sentenced last week to six months in jail for doing illegal campaign work out of Walker's Milwaukee County executive office. [Read more...]



Yasser Arafat's body exhumed (27 November 2012)
The remains of the late Palestinian leader Yasser Arafat have been exhumed from his grave so international forensic experts can search for additional clues to his death, Palestinian officials said.

The remains were taken from the mausoleum in the West Bank city of Ramallah where Arafat was buried and moved to a nearby mosque so Palestinian doctors could take samples from his bones, the officials said. The samples will be handed over to French, Swiss and Russian experts who have flown in for the exhumation and who will examine them in their home countries, the officials said. Earlier, samples were also taken from Arafat's bedroom, office and personal belongings, they said.

The new investigation into Arafat's death was prompted earlier this year by the discovery of a lethal radioactive substance, polonium, on clothing said to be his.

Arafat died in November 2004 in a French military hospital, a month after suddenly falling ill. While the immediate cause of death was a stroke, the underlying source of an illness he suffered in his final weeks has never been clear, leading to persistent speculation that Israel poisoned him. Israel has denied such allegations. [Read more...]



Supreme Court turns down appeal to prohibit recording of Illinois police (26 November 2012)
The U.S. Supreme Court on Monday declined to review a case regarding the monitoring of police practices in Illinois, allowing a lower court's ruling to stand.

The U.S. Court of Appeals for the Seventh Circuit temporarily block enforcement of the Illinois' Eavesdropping Act earlier this year, ruling in Anita Alvarez v. ACLU of Illinois that it restricted "far more speech than necessary to protect legitimate privacy interests." The law made it illegal to record police officers performing their public duties, with exemptions for law enforcement and the media.

The American Civil Liberties Union of Illinois challenged the law in 2010, claiming it violated the First Amendment.

"The ACLU of Illinois continues to believe that in order to make the rights of free expression and petition effective, individuals and organizations must be able to freely gather and record information about the conduct of government and their agents -- especially the police," Harvey Grossman, Legal Director of the ACLU of Illinois, said in a statement. [Read more...]



First Nations upset after Alberta appeal court rejects argument over Shell's Jackpine Mine (26 November 2012)
EDMONTON - The Alberta Court of Appeal on Monday dismissed a leave to appeal from First Nations groups who complained their treaty rights are being violated by Shell Oil's proposed expansion of its Jackpine Mine 100 kilometres northeast of Fort McMurray.

Justice Frans Slatter rejected an application from the Athabasca Chipewyan First Nation and the Métis Nation of Alberta, who requested the $12-billion project be delayed because the Crown failed to consult with the bands whose traditional lands will be affected by the development.

Earlier, a review panel convened to hear arguments about the project ruled that the bands' request for a stay was beyond its jurisdiction. The Court of Appeal agreed.

The joint review panel "is not required ... to make any determination as to ... whether the Crown has met its respective duties to consult ...," Slattery wrote. The justice said that since the First Nations were given an opportunity to raise their objections to Shell's project with the panel, they could not issue a constitutional challenge. [Read more...]



National Zoo opens solar-powered carousel in DC (26 November 2012)
WASHINGTON (AP) -- The Smithsonian's National Zoo is opening a new solar-powered carousel with hand-carved, hand-painted figures representing many endangered animals.

The Speedwell Foundation, a private family foundation based in Summit, N.J., donated $1.5 million of the $2.3 million cost to build the carousel. A zoo spokeswoman says donations covered the remainder.

The ride was named the Speedwell Foundation Conservation Carousel. It opened Monday and costs $3 per person to ride. Proceeds from ticket sales will support animal care and conservation research at the zoo.

The carousel is powered by 162 solar panels donated and installed by Pepco Energy Services. The zoo says any excess energy is redirected to the zoo's electrical grid. [Read more...]



Insight: Sandy gives New York oil supply lesson, will it sink in? (27 November 2012)
(Reuters) - At 4 p.m. on October 29, as heavy winds battered the East Coast ahead of Superstorm Sandy's landfall, the Coast Guard's regional command center on Staten Island lost power and its hulking backup generators hummed into action.

Commander Linda Sturgis, who oversees emergency prevention at the Port of New York, was buzzed through two thick security doors into the Port's hive-like vessel traffic center, the maritime equivalent of an air traffic control tower. The Port had been bracing for Sandy for days, and a few hours earlier, its Captain had halted all commercial vessel traffic, an emergency lockdown known as Condition Zulu.

Shipping delays during storms are common. What few people could foresee was how Sandy's 16-hour assault on a major oil hub would result in the worst regional fuel supply collapse in decades, delaying disaster relief, triggering panic-buying, and raising questions about energy security in the country's most densely populated area.

The storm's destructive powers were bad enough - knocking out equipment and power at oil terminals and other energy infrastructure, while disrupting shipping for days because of debris in the harbor. But a series of decisions over recent years had also made the region much more vulnerable. The shuttering of regional oil refineries, decisions by companies to keep fuel low stocks because holding extra supply has become expensive or unprofitable, a recent government downsizing of emergency reserves, and the heavy reliance of fuel terminals on a vulnerable electric grid all played into the supply squeeze. [Read more...]



Ojibwe tribes proceed with plans for night deer hunt (27 November 2012)
Erickson said the tribes were pursuing the off-reservation night deer hunt despite a 1989 court ruling that prohibited the practice as well as the protestations of state officials.

"When the state allowed night hunting for wolves this year, our tribal members took it as a sign they could night hunt for deer," Erickson said.

Last week the state Justice Department, representing the Department of Natural Resources, asked a federal judge in Madison to stop the tribes' plans and confirm the DNR's authority to enforce regulations that prohibit night deer hunting.

DNR Secretary Cathy Stepp said her agency is worried about public safety for people living or driving near the night hunting. [Read more...]



UCSF lapses mean research animals suffer (26 November 2012)
The details are chilling, even gruesome.

Due to negligence or errors, laboratory mice at UCSF had toes removed without anesthesia. Several animals, including birds and a squirrel monkey, received little or no pain medication after surgical procedures. In one instance, a primate starved for weeks. In another, mice died of thirst. And for nearly two years, a rhesus monkey remained in a brain study despite chronic and painful complications.

A Chronicle review of laboratory inspection reports by the U.S. Department of Agriculture's animal welfare division, and an examination of UCSF's internal list of incidents, reveal that in the seven years after UCSF paid more than $90,000 to settle federal findings that its researchers violated the Animal Welfare Act, incidents of animal neglect or mistreatment have persisted.

Some were violations of the federal law, which covers mammals larger than rodents. Other incidents involved the many other animals protected by research protocols that demand humane treatment of all creatures, from reptiles to rats. [Read more...]



Roach-eating champion choked to death on bug parts, autopsy finds (26 November 2012)
The South Florida man who died after winning a roach-eating contest choked on "anthropod body parts" and his own vomit, according to a report released Monday by the Broward Medical Examiner's Office.

More than 30 people participated in the Oct. 6 contest to win rare snakes at Ben Siegel Reptiles in Deerfield Beach, but Eddie Archbold, 32, of West Palm Beach was the only one who got sick. From the qualifying round to the grand prize ivory ball python contest, Archbold ate almost 2 ounces of meal worms, 35 horn worms and a bucketful of discoid roaches.

A video shows Archbold forcing handfuls of the live bugs down his throat, covering his mouth with his hands to keep them from crawling out. He appears to be half-chewing as he swallows, finally pounding on his chest and raising his arms in triumph with bug parts poking out of his mouth.

Bill Kern, a University of Florida entomologist who has eaten his share of insects, speculated that it could have been a physical or psychological reaction that made Archbold throw up soon after the contest. [Read more...]



Factory in Bangladesh where 118 died in fire was Wal-Mart ssupplier (26 November 2012) [DemocracyNow.org]
AMY GOODMAN: I want to bring our next guest into this conversation with another story related to Walmart, Scott Nova, Executive Director of the Worker Rights Consortium. And I want to talk a little about what happened in Bangladesh. A clothing factory in Bangladesh that has ties to Walmart suffered a massive fire Saturday that left at least 112 factory workers dead, scores injured. The building was a factory operated by Tazreen Fashions, a subsidiary of the Tuba Group which supplies Walmart, Ikea and other major retailers in the U.S. and Europe. The factory made polo shirts, fleece jackets, t-shirts. Scott Nova is Executive Director of the Worker Rights Consortium which investigates conditions in factories around the world. Welcome to Democracy Now! What happened this weekend, what happened in this fire?

SCOTT NOVA: This is a large factory that caught fire early evening on Saturday. Workers working overtime, producing goods to be rushed out for the Christmas shopping season. The blaze spread quickly through the first two floors of the factory. The upper floors of this tall building filled with smoke. And because there are no fire escapes, because the only way out of the factory was through stairwells leading to the bottom floor, many workers were trapped on the upper floors. As you noted, at least 112 died, a number of them leaping off of the building to escape the smoke and flames.

AMY GOODMAN: Its connection to Walmart, Scott?

SCOTT NOVA: Walmart was using that factory to produce goods for its Faded Glory brand. It's important to note, Walmart is the biggest buyer of apparel in Bangladesh, which is now the second largest apparel producer in the world, after China. And Bangladesh got to that position by giving companies like Walmart exactly what they want, which is the cheapest labor costs in the world. [Read more...]



Please get my kids nothing for Christmas (23 November 2012)
Dear family and friends,

I hope this Black Friday finds you well. I also hope this reaches you before you head for the mall ...

I'm writing to send a heartfelt thanks for all of the wonderful gifts you've given my girls over the past four and eight years of their lives, respectively -- and to ask you to stop. Really. It's not that we don't love each and every one of these hand-picked gems. We do. It's just that at this point they have one of everything. In some cases three or four.

You don't believe me? Go ahead, shoot.

Stuffed animals? Har. The girls have hundreds of them. Dolls? Dozens. Legos? Crates full -- both the big ones and small. Bikes? Yep, and scooters, too. Lincoln Logs, Tinker Toys, blocks? Check, check, check. Pillow pets -- do they have those yet? They each got two of them last Christmas, and they've somehow acquired more since then. [Read more...]



Why the recovery is feeble (25 November 2012)
Federal Reserve Chairman Ben Bernanke last week became the latest economist to ask why the current economic recovery has been so weak. The question has inspired a cottage industry of studies, papers and speeches with often-esoteric and murky theories. The explanation is actually straightforward: The financial crisis and Great Recession scared the wits out of most Americans -- not just consumers but also corporate managers, bankers and small-business owners. They are reacting accordingly. They're cautious, risk-averse and defensive. They're spending less and saving more.

The recovery's languor is striking. Bernanke, speaking to the New York Economic Club, noted that the economy's annual growth rate had averaged only about 2 percent since the recession officially ended in mid-2009. By contrast, the average growth rate of post-World War II recoveries at a similar stage is almost 4.5 percent. This means the economy is producing about $1.4 trillion less of everything, from Big Macs to cars, than it would if we'd had an average recovery.

To be sure, the recession's severity stemmed from the housing bubble and the damage to homeowners and financial institutions. From the third quarter of 2007 to the first quarter of 2009, household wealth (net worth) fell $16 trillion, reflecting a collapse of home and stock prices. In the same period, the number of unemployed workers jumped by 6.4 million. People -- again, not merely consumers but also business managers, bankers and others -- were shell-shocked. To conserve cash, consumers curbed spending; businesses did likewise by canceling investment projects, firing and not hiring.

But remember: This was more than three years ago. Typically after a recession hits bottom, there's a period of above-average growth. Excesses (too many houses or dot-com start-ups) are cured by fire sales or bankruptcies. Pent-up demand or government "stimulus" policies spur spending. Surviving businesses begin to hire to meet added sales. Confidence revives. Recoveries become self-sustaining. [Read more...]

PAM COMMENTARY: People can't buy stuff if they don't have jobs, or if their jobs pay so little that they can't afford anything but bare necessities.



Supreme Court to consider workplace harassment rules (23 November 2012)
(Reuters) - The Supreme Court on Monday will hear arguments in a case that could determine when a company is liable for harassment by its employees.

The case turns on the definition of a single word - "supervisor" - under a federal civil rights law that prohibits racial, religious or sexual harassment in the workplace.

Under previous Supreme Court rulings, an employer is automatically responsible if a supervisor harasses a subordinate. The employer is not liable if the harassment is between two equal coworkers, unless it was negligent in allowing the abuse.

Since those rulings, a rift has developed between federal appeals courts over exactly who is a supervisor. On one side, three circuits say supervisors are those with the power to hire, fire, demote, promote or discipline. Three other circuits have adopted a broader standard, one that also includes employees who direct and oversee a colleague's daily work.

In the current case, Maetta Vance was the sole black catering worker at Ball State University in Muncie, Indiana. After filing numerous complaints with the university over racially charged incidents at work, she sued the university in federal court in 2006. She claimed that several white coworkers used racial epithets, references to the Ku Klux Klan and veiled physical threats against her. [Read more...]

PAM COMMENTARY: I've been harassed out of a few jobs in my long career, and I'm a top notch database programmer who's very hard to replace -- always more valuable to the company than the person(s) harassing me. In my younger years, sexual harassment was also very common in the workplace. About mid-career, I counted the number of jobs where I'd experienced it -- at the time, a third of my prior employers, although often I simply tolerated it and didn't need to leave the job. Sometimes sexual harassment wasn't as bad as the more abusive kind by coworkers with "alleged" problems -- alcoholism, personality disorders and the like.

As a younger person, I didn't realize that when coworkers had problems obvious to me, they really had -- ya know, PROBLEMS. Maybe I should just tell the story...

About seven years ago, I was harassed out of a job by two coworkers at an insurance organization serving performers. Later, based on police press releases and even a national crime show, I came to believe that both of them had been involved in at least one gang rape in the area, and that one of them was involved in a later murder in a neighboring county -- of a mother on the morning of her son's wedding.

And what an employer for those particular coworkers -- an insurance company, where they worked in the I.T. department and had easy access to customers' addresses...



As drug industry's influence over research grows, so does the potential for bias (24 November 2012)
For drugmaker GlaxoSmithKline, the 17-page article in the New England Journal of Medicine represented a coup.

The 2006 report described a trial that compared three diabetes drugs and concluded that Avandia, the company's new drug, performed best.

"We now have clear evidence from a large international study that the initial use of [Avandia] is more effective than standard therapies," a senior vice president of GlaxoSmithKline, Lawson Macartney, said in a news release.

What only careful readers of the article would have gleaned is the extent of the financial connections between the drugmaker and the research. The trial had been funded by GlaxoSmithKline, and each of the 11 authors had received money from the company. Four were employees and held company stock. The other seven were academic experts who had received grants or consultant fees from the firm. [Read more...]

PAM COMMENTARY: Before readers believe anything from the Avandia study cited above, remember that in 2010, Avandia was found to raise the risk of heart attacks, strokes, and death. Seriously consider all options before making a decision on whether to use it.



St. Petersburg woman accused of riding manatee arrested (25 November 2012)
ST. PETERSBURG -- A woman who became the subject of a law enforcement publicity effort after she was spotted in September riding a manatee at Fort De Soto Park was arrested Saturday and charged with violating the state's Manatee Sanctuary Act, authorities said.

Ana Gloria Garcia Gutierrez, 53, was arrested on a misdemeanor warrant while working at Sears at Tyrone Square Mall, according to the Pinellas County Sheriff's Office.

Gutierrez had turned herself in to authorities in October after sheriff's officials distributed photographs to local media showing her straddling a manatee at the beach.

The photos were taken by another beach visitor who saw Gutierrez riding the manatee Sept. 30 in the water north of Gulf Pier, authorities said. Onlookers called the Sheriff's Office, but deputies who responded found neither Gutierrez -- who was unidentified at the time -- nor the animal. [Read more...]

PAM COMMENTARY: As if manatees haven't suffered enough, with boats propellers hitting them so often. Here's a photo of her riding the manatee from the L.A. Times.



Rouge National Park: a place for nature -- and farmers? (25 November 2012)
As Toronto grows larger and denser, it needs a bigger backyard.

That was the idea, at least, behind this year's announcement of the creation of Rouge National Urban Park -- 14,000 acres of protected green space on the doorstep of millions of Torontonians.

But as the future park takes shape, it's becoming clear that more than half of it will be closed to the public.

Parks Canada planning documents show the Rouge National Urban Park, at least initially, will be at least 60 per cent farmland, leased to private farmers and shut off from visitors. [Read more...]



Walmart strikes result in arrests as store claims Black Friday sales success (24 November 2012)
Police arrested nine people outside a California Walmart late on Friday, at a protest that was part of a nationwide series of walk-outs and demonstrations against labour conditions at the retail giant. The protests were held to mark Black Friday, the busiest shopping day in the American calendar. Organisers claimed that at least 1,000 actions took place across 46 states.

The biggest protest seemed to be in Paramount, California, where more than 1,500 people gathered in the streets to chant protest songs in opposition to what they say are low wages that keep Walmart workers in poverty. Organisers have also complained of retaliation by the company against people who speak out.

The nine people arrested refused to leave the street and were peacefully detained, said Captain Mike Parker of the Los Angeles County Sheriff's Department. Three of those arrested were striking Walmart workers, said OUR Walmart, which is organising the protests and is backed by the United Food and Commercial Workers' Union. The others were local community supporters.

Protests were staged all over the country and attracted some high-profile supporters. In Florida, congressman Alan Grayson joined a picket line, as did congressman George Miller in California. Demonstrations hit Walmart outlets in major cities across America. [Read more...]



Bangladesh textile factory fire leaves more than 100 dead (25 November 2012)
Survivors have described how a fire tore through a multi-storey garment factory just outside Bangladesh's capital, Dhaka, killing more than 100 of their colleagues in one of the worst such incidents in recent years.

Muhammad Shahbul Alam, 26, described flames filling two of the three stairwells of the nine-floor building -- where clothes for international brands including high-street names appear to have been made -- shortly after the fire alarm had been raised.

Rooms full of female workers were cut off as piles of yarn and fabric filling corridors ignited. Reports also suggested fire exits at the site had locks on, which had to be broken in order for staff to escape.

"It was 6.45pm when the fire alarm was raised. I rushed out. I heard that [grills blocking the way to] the second and third floors were locked. When I came down, I saw fire at both the stairways that the ladies used. I still have not found any trace of my sister-in-law," Alam told the Guardian. [Read more...]

PAM COMMENTARY: The U.S. went through the same thing, with people having to die before new safety regulations were demanded and won. In other countries, that evolution may or may not occur -- part of the reason they're cheaper than American labor is that they're "less regulated."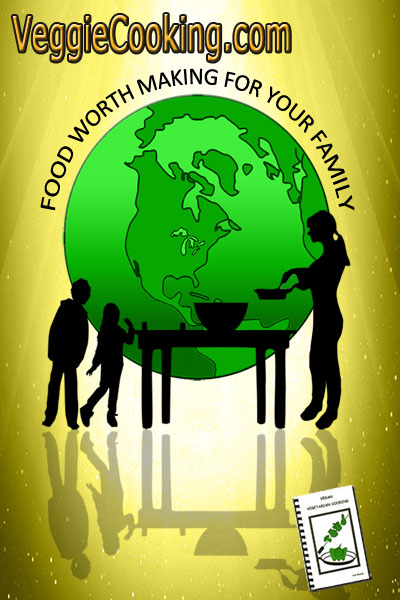 Back to Pam's NEWS ARCHIVES


Back to Pam's vegan vegetarian FUN page

Pam's vegan vegetarian cookbook, with vegan vegetarian recipes


Sources (if found on major news boards):
[AJ] - InfoWars.com, PrisonPlanet.com, or other Alex Jones-affiliated sites
[BF] - BuzzFlash.com
[DN] - DemocracyNow.org
[R] - Rense.com
[WRH] - WhatReallyHappened.com

---------------------------