Pam Rotella's Vegetarian FUN page -- News on health, nutrition, the environment, politics, and more!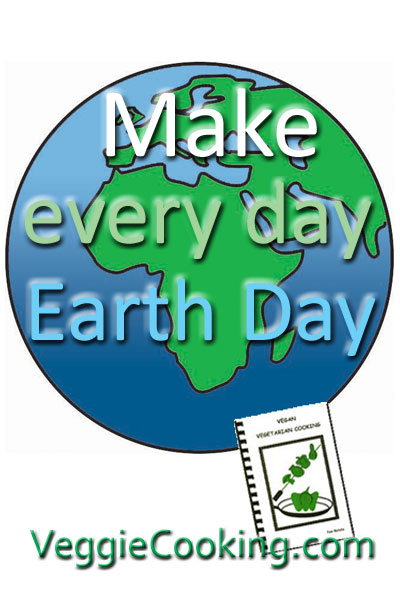 NEWS LINK ARCHIVE 2012

News from the Week of 19th to 25th of May 2013

Millions march against GM crops (25 May 2013)
Organisers say that two million people marched in protest against seed giant Monsanto in hundreds of rallies across the US and in more than 50 other countries on Saturday.

"March Against Monsanto" protesters say they wanted to call attention to the dangers posed by genetically modified food and the food giants that produce it. Founder and organiser Tami Canal said protests were held in 436 cities across 52 countries.

Genetically modified plants are grown from seeds that are engineered to resist insecticides and herbicides, add nutritional benefits, or otherwise improve crop yields and increase the global food supply. Most corn, soybean and cotton crops grown in the United States today have been genetically modified. But some say genetically modified organisms can lead to serious health conditions and harm the environment.

The use of GMOs has been a growing issue of contention in recent years, with health advocates pushing for mandatory labelling of genetically modified products even though the federal government and many scientists say the technology is safe.

The "March Against Monsanto" movement began just a few months ago, when Canal created a Facebook page on 28 February calling for a rally against the company's practices. "If I had gotten 3,000 people to join me, I would have considered that a success," she said Saturday. Instead, she said, two million responded to her message. [Read more...]



Leonard Downie: Obama's war on leaks undermines investigative journalism (25 May 2013)
For the past five years, beginning with his first presidential campaign, Barack Obama has promised that his government would be the most open and transparent in American history. Recently, while stating that he makes "no apologies" for his Justice Department's investigations into suspected leaks of classified information, the president added that "a free press, free expression and the open flow of information helps hold me accountable, helps hold our government accountable and helps our democracy function." Then, in his National Defense University speech Thursday, Obama said he was "troubled by the possibility that leak investigations may chill the investigative journalism that holds government accountable."

But the Obama administration's steadily escalating war on leaks, the most militant I have seen since the Nixon administration, has disregarded the First Amendment and intimidated a growing number of government sources of information -- most of which would not be classified -- that is vital for journalists to hold leaders accountable. The White House has tightened its control over officials' contacts with the news media, and federal agencies have increasingly denied Freedom of Information Act requests on the grounds of national security or protection of internal deliberations.

The secret and far-reaching subpoena and seizure of two months of records for 20 Associated Press phone lines and switchboards -- used by more than 100 AP reporters in three news bureaus and the House of Representatives -- is especially chilling for journalists and their sources. The effort was reportedly part of a Justice Department and federal grand jury investigation of an AP story from May 7, 2012, revealing the CIA's success in penetrating a Yemen-based al-Qaeda group that had developed an "underwear bomb" to detonate aboard U.S.-bound aircraft.

At the request of the White House and the CIA, the AP held the story for five days to protect an ongoing intelligence operation. The AP's discussions with government officials were similar to many I participated in with several administrations during my years as executive editor of The Washington Post, when I was weighing how to publish significant stories about national security without causing unnecessary harm. [Read more...]



White tiger's coat down to one change in a gene (23 May 2013)
Chinese scientists have acquired new insights into how white tigers get their colouration.

The researchers have traced the cause to a single change in a gene known to drive pigmentation in a host of animals, including humans.

White tigers are a rare variant of the customary orange Bengal sub-species.

Today, they are found exclusively in captive programmes where the limited numbers are interbred to maintain the distinctive fur colour. [Read more...]



Colin Powell: Soldiers convicted of rape shouldn't be 'categorically' discharged (25 May 2013)
Former Defense Secretary Colin Powell said Saturday that U.S. troops convicted of sexual assault should not be automatically dishonorably discharged from the military.

"You can't make a categorical statement like that," he told Bloomberg TV. "We have a military justice system that is driven by our law, and it is not that dissimilar to the civilian system."

Despite the high rate of sexual assault and instances of convictions being overturned by commanders, Powell said the military justice system was working.

"There will always be a case where somebody disagrees with a judgment made by somebody in the appellate procedure," he explained. "Well, lets examine that, but lets not toss out a system that I think has worked very, very well over the years. I have been in that position as a commander. I have been the appellate authority. I have decided who should get tried and who should not get tried, and I can tell you that in my experience as a commander, we take it very, very seriously."

Democratic Sens. Kirsten Gillibrand (NY) and Barbara Boxer (CA) have proposed legislation that would change the way the military prosecutes sexual assault cases. Currently, unit commanders handle the prosecution and investigation of sexual assault cases. Under Gillibrand and Boxer's bill, that authority would be transferred to an independent body. [Read more...]

PAM COMMENTARY: And a part of the problem becomes apparent.



NYPD investigating Amanda Bynes sex assault allegations (25 May 2013)
Investigators on Saturday were looking into allegations made by actress Amanda Bynes that New York Police Department officers sexually assaulted her when she was charged with heaving a marijuana bong out the window of her 36th-floor Manhattan apartment.

The 27-year-old former child star first alleged during her arraignment on Friday that police illegally entered her apartment after being called to her midtown building. But in a Twitter message believed to be from the troubled actress posted Saturday, Bynes alleged that her arresting officer also sexually assaulted her.

"As it would with any such allegation, regardless of its credibility, IAB is investigating it," said the NYPD's chief spokesman, Paul Browne, referring to the internal affairs bureau.

The Twitter handle used to make the sexual assault allegations Saturday does not appear to be verified by the social network-- but Bynes' friend, former Hollywood publicist Jonathan Jaxson, said Saturday the tweet was made from Bynes' account. Twitter did not immediately return a request for comment. [Read more...]

PAM COMMENTARY: It's notable that NYPD prioritizes a celebrity's complaint to a Twitter account, but laughs off other women's rape complaints in the city.



Awesome old cookbook shows that the 1904 raw food movement was really into meat and cream (25 May 2013)
Or, here's their argument against coffee, tea, and tobacco:

"A being who subsists upon clean, elementary foods would have no more desire for stimulants and narcotics than a horse or a dog would have for a Manhattan cocktail."

But there are also wonderful differences between a 1904 raw food treatise and one you might read today. For instance, one of the main arguments they make for a raw food diet is that it liberates women from the drudgery of housework:

"When ... the woman who has dreamed a true home is settled therein, it gradually dawns upon her that instead of being a queen, she is an imprisoned vassal. ... She soon realizes that the fires of the morning are hardly out until those for the noon are kindled ... [the dish-rag] waves over her helpless head as an insight of her rank and profession, under which she is really a slave."

But raw food will save her. "It is from this deplorable condition of womankind that the use of uncooked or natural foods will surely bring relief and freedom," they write. [Read more...]



FDA: Seven infections tied to steroid injections from Tenn. compounding pharmacy (25 May 2013)
Federal health officials are investigating reports of complications caused by possibly contaminated medications made by a Tennessee specialty pharmacy.

The Food and Drug Administration said Friday that the investigation involves seven reports from patients who received steroid injections from Main Street Family Pharmacy, a compounding pharmacy in Newbern, Tenn.

The injections contain methylprednisolone acetate, the same drug at the center of last year's deadly outbreak of fungal meningitis. More than 55 people have died and over 740 others have been sickened after receiving contaminated injections from a Massachusetts compounding pharmacy, the New England Compounding Center. The steroids are usually used to treat pain and reduce inflammation.

The FDA said in a statement at least one of the seven cases appears to be a fungal infection. The government recommends doctors stop using any sterile drugs distributed by the pharmacy and quarantine them until further notice. [Read more...]



WHO warns countries not to hoard secrets of coronavirus (25 May 2013)
(Reuters) - The World Health Organization (WHO) warned countries with possible cases of the SARS-like novel coronavirus on Thursday that they must share information and not allow commercial labs to profit from the virus, which has killed 22 people worldwide.

Saudi Arabia, where the first case occurred, has said the development of diagnostic tests for the disease has been delayed by a foreign laboratory's patent rights on the SARS-like virus.

"Making deals between scientists because they want to take IP (intellectual property), because they want to be the world's first to publish in scientific journals, these are issues we need to address," WHO Director General Margaret Chan told health ministers attending the WHO's annual conference in Geneva.

"No IP will stand in the way of public health actions."

The virus was identified in September last year, three months after a scientist took a sample from Saudi Arabia to the Erasmus Medical Center in the Netherlands. [Read more...]



Battling the lethal H7N9 virus: a look inside the lab where vaccine is being developed (25 May 2013)
Work on the seed strain began shortly after Dr. Richard Webby -- director of St. Jude's WHO collaborating centre and one of the world's leading flu experts -- learned of H7N9's debut in an email from Beijing.

"This email is to (notify) you that three novel human cases of avian influenza H7N9 virus were confirmed in China," the message began. "Two of the three cases are from Shanghai and one from Anhui province."

The two Shanghai patients, both men, were already dead by the time Webby read the email. The Anhui patient -- a 35-year-old housewife who had visited a chicken market one week before getting sick -- was still alive but would die nine days later.

But throat swabs had been taken from all three patients and the viruses genetically sequenced. The genomes were then uploaded to an Internet database called GISAID, or Global Initiative on Sharing All Influenza Data. [Read more...]



Neuron growth in children 'leaves no room for memories' (24 May 2013)
The reason we struggle to recall memories from our early childhood is down to high levels of neuron production during the first years of life, say Canadian researchers.

The formation of new brain cells increases the capacity for learning but also clears the mind of old memories.

The findings were presented to the Canadian Association of Neuroscience.

An expert at City University in London said the mouse study called into question some psychological theories.

Neurogenesis, or the formation of new neurons in the hippocampus - a region of the brain known to be important for learning and remembering, reaches its peak before and after birth. It then declines steadily during childhood and adulthood. [Read more...]



No quick fix for downed bridge on holiday weekend (25 May 2013)
MOUNT VERNON, Wash. (AP) -- Washington state officials are scrambling to find a temporary fix for a bridge that collapsed on an important interstate highway and, incredibly, left just three motorists with injuries. Whatever the solution, it won't come in time to help with Memorial Day's highway hoards.

Transportation experts are also working to find out whether the spectacular disintegration of the heavily used span over the Skagit River, 60 miles north of Seattle, was a fluke or a sign of a bigger problem.

A trucker was hauling a load of drilling equipment Thursday evening when his load bumped against the steel framework over an Interstate 5 bridge. He looked in his rearview mirror and saw the span collapse into the water behind him.

Two vehicles fell into the chilly river. The three people in those vehicles were not seriously hurt. [Read more...]



Jefferson's prized Natural Bridge is for sale (25 May 2013)
Is Thomas Jefferson rolling over in his grave at the news that one of his former prized possessions, the Natural Bridge of Virginia, is up for sale?

Hardly. The third U.S. president saw the picturesque rock formation in the cradle of the Shenandoah Valley as a national treasure that private owners - and not the government - could look after just fine.

Unlike other historic places and landmarks, the Natural Bridge has been in private hands ever since Jefferson became its first landlord in 1774, when he bought the property from King George III for 20 shillings - or the equivalent of less than $3.

The current owners, led by Washington businessman Angelo Puglisi, are looking for someone equally committed to preserving the famed limestone arch as a public relic and tourist draw and not as some site for new condos and a shopping mall.

The owners have hired Woltz & Associates, a realty firm based in Roanoke, to market and sell the bridge, as well as a neighboring 150-room hotel, the Natural Bridge Caverns and about 1,600 acres of adjoining forest and rolling landscape.

Woltz is promising a global campaign, but also is not shy about saying the property would be fitting for federal or state officials to acquire and turn into a public park. [Read more...]



Female lawmakers leading push to crack down on military sex crimes (24 May 2013)
Sen. Claire McCaskill (D-Mo.), a former county prosecutor, drilled into the Air Force chief of staff, Gen. Mark A. Welsh III, at a May 7 hearing, two days after the Air Force's top sexual-assault prevention officer was arrested on charges of drunkenly groping a woman in a Northern Virginia parking lot.

"I know you had a bad weekend, General Welsh, and I understand that this is painful for you. But I need to ask a couple of questions," McCaskill said as she interrogated him about the arrested officer's work history.

"Yes, sir," Welsh replied reflexively, before recognizing his faux pas. "Pardon me. Yes, senator, I have."

It didn't get any easier for Welsh later in the hearing when he was challenged by Sen. Kirsten Gillibrand (D-N.Y.) about the military procedures for prosecuting sexual-assault cases. [Read more...]



I-5 bridge collapse: Canadian trucker hauling large load hit Washington bridge (24 May 2013)
MOUNT VERNON, WASH.--U.S. officials were searching the country for a possible temporary replacement for a bridge that collapsed along a crucial route between Seattle and Canada, but Washington Gov. Jay Inslee cautioned Friday that major disruptions will last for weeks, if not months.

A truck hauling an oversized load of drilling equipment hit an overhead bridge girder Thursday night, sending a section of Interstate 5 into the river below. The Canadian driver watched helplessly as the structure collapsed in his rearview mirror.

Two other vehicles plunged into the Skagit River, but all three occupants escaped with only minor injuries.

Cynthia Scott, the wife of truck driver William Scott, said Friday from the couple's home near Spruce Grove, Alta., that her husband saw the bridge collapse. [Read more...]



Judge rules against 'America's toughest sheriff' in racial profiling lawsuit (24 May 2013)
(Reuters) - Arizona lawman Joe Arpaio violated the constitutional rights of Latino drivers in his crackdown on illegal immigration, a federal judge found on Friday, and ordered him to stop using race as a factor in law enforcement decisions.

The ruling against the Maricopa County sheriff came in response to a class-action lawsuit brought by Hispanic drivers that tested whether police can target illegal immigrants without racially profiling U.S. citizens and legal residents of Hispanic origin.

U.S. District Court Judge Murray Snow ruled that the sheriff's policies violated the drivers' constitutional rights and ordered Arpaio's office to cease using race or ancestry as a grounds to stop, detain or hold occupants of vehicles - some of them in crime sweeps dubbed "saturation patrols."

"The great weight of the evidence is that all types of saturation patrols at issue in this case incorporated race as a consideration into their operations," Snow said in a written ruling. [Read more...]



Medea Benjamin v. President Obama: CodePink Founder Disrupts Speech, Criticizing Drone, Gitmo Policy (24 May 2013) [DemocracyNow.org]
JUAN GONZÁLEZ: During his address, Obama also discussed his administration's efforts to close down the U.S. military prison at Guantánamo Bay and was interrupted multiple times by CodePink's Medea Benjamin, ultimately stopping to address her directly. This is their complete exchange.

PRESIDENT BARACK OBAMA: When I ran for president the first time, John McCain supported closing Gitmo. This was a bipartisan issue. No person has ever escaped one of our supermax or military prisons here in the United States, ever. Our courts have convicted hundreds of people for terrorism or terrorism-related offenses, including some folks who are more dangerous than most Gitmo detainees. They're in our prisons. And given my administration's relentless pursuit of al-Qaeda's leadership, there is no justification, beyond politics, for Congress to prevent us from closing a facility that should have never been opened.

MEDEA BENJAMIN: Excuse me, President Obama, you are commander-in-chief--

PRESIDENT BARACK OBAMA: Today--so--so, let me finish, ma'am. So, today--so today, once again--

MEDEA BENJAMIN: There are 102 people on a hunger strike-- [Read more...]



Fracking accident leaks benzene into Colorado stream (24 May 2013)
Once again, Colorado's fracking boom has residents wondering if there's something in the water -- carcinogenic benzene, in this case. A plant for fracked natural gas processor Williams Energy, near Parachute, Colo., spilled an estimated 241 barrels of mixed natural gas liquid into the ground, some of which eventually washed as benzene into Parachute Creek.

More than two months after the spill was discovered, neighbors of the plant are wondering why the energy company is being put in charge of the cleanup -- and why the state has failed to issue any fines.

Benzene levels in Parachute Creek rose above a safe-to-drink 5 parts per billion following the spill, which was caused by a faulty pressure gauge on a four-inch pipeline.

The safety limit for benzene in Coloradoan drinking water sources is 5 parts per billion. But the state doesn't define the creek as a source of drinking water, and the limit for such water bodies is 5,300 parts per billion. Less than two miles downstream from the Williams Energy plant, headgates that control the flow of water from Parachute Creek into an irrigation reservoir have been closed since the spill was discovered. [Read more...]



Scientists uncover a secret to cockroaches' adaptability (24 May 2013)
In the war against pests, the lowly cockroach makes for a fearsome adversary. It can go weeks without water, survive decapitation for a time -- and, like any proper super-villain, can send humans screaming from a room.

Now researchers have discovered how some roaches have eluded humans' once-infallible traps: They have evolved so that glucose-sweetened bait tastes bitter.

The discovery, published in Friday's edition of the journal Science, solves a 20-year mystery and sheds light on the cockroach's powerful ability to adapt.

"These roaches are unbelievable," said Walter Leal, a chemical ecologist at UC Davis who was not involved in the study. "There's an arms race here." [Read more...]

PAM COMMENTARY: Warning: The Google video ads to the side can start playing, with sound, without the reader taking any action.



I-5 Bridge collapses in Washington state over Skagit River (24 May 2013)
The collapse of a freeway bridge into the Skagit River derailed a key part of the Northwest's transportation system, but amazingly failed to claim any lives.

Three people suffered non-life-threatening injuries in the dramatic collapse of the Interstate 5 bridge, which occurred around 7 p.m. Thursday. Traffic was snarled on the freeway and nearby roads, and will likely remain so; investigators and one of the survivors say an oversized truck may have been to blame.

A car, a truck and a travel trailer fell into the water in the collapse. All three people who went into the Skagit were rescued safely.

Speaking with KOMO/4, survivor Dan Sligh said he and his wife were following a tractor-trailer south when it struck the bridge. He, his wife and another motorist were able to free themselves and have since been treated at area hospitals. [Read more...]



Bill would widen military whistleblower protections (24 May 2013)
Noting that almost 1 of every 3 members of the military who reported a sexual assault last year also said they faced retaliation, Sen. Mark Warner is introducing a bill today to provide stronger whistleblower protection for victims and others who report assaults.

The protection - similar to what is available to other federal government employees - would also cover sailors, Marines, airmen or soldiers who report nonsexual misdeeds or serious problems.

While recent reports by the Pentagon of a rise in sexual assaults have raised alarms in Congress, Warner said, he's also concerned about repercussions faced by others in the service, including two aviators at Hampton's Joint Base Langley who last year went public with concerns about the F-22 Raptor fighter jet. One of the pilots, who warned that the jet was dangerous because of a faulty oxygen system, has said he faced retaliation for talking about their worries.

"What we're trying to do here is create a culture in the military where, if you see something wrong - whether it's a sexual harassment or you're flying an F-22 that you don't feel is working - you can bring forward that information without fear of retaliation," Warner said Thursday.

The Virginia Democrat's measure is one of several bills being pushed by members of Congress since the Pentagon released the results of an annual survey earlier this month. The report estimated that 26,000 members of the military were sexually assaulted last year but that only 3,374 cases were reported to authorities. [Read more...]



Obama seeks end to perpetual U.S. 'war on terror' (24 May 2013)
(Reuters) - Twelve years after the "war on terror" began, President Barack Obama wants to pull the United States back from some of the most controversial aspects of its global fight against Islamist militants.

In a major policy speech on Thursday, Obama narrowed the scope of the targeted-killing drone campaign against al Qaeda and its allies and took steps toward closing the Guantanamo Bay military prison in Cuba.

He acknowledged the past use of "torture" in U.S. interrogations; expressed remorse over civilian casualties from drone strikes; and said that the Guantanamo detention facility "has become a symbol around the world for an America that flouts the rule of law."

After launching costly wars in Iraq and Afghanistan, the United States is tiring of conflict. While combating terrorism is still a high priority for the White House, polls show by large margins that Americans' main concerns are the economy and domestic concerns such as healthcare. [Read more...]



Stockholm riots throw spotlight on Swedish inequality (24 May 2013)
It's hard to discern a pattern in the violence that has wracked the Swedish capital Stockholm for five nights.

Rioting in the city's suburbs has raised the national debate about immigration, unemployment and social inequality.

The cars attacked in the violence are not high-end - not the BMWs and Porsches you might expect to see torched by class warriors - but the vans which ordinary people need to go about their business.

Schools, a station and a library have been attacked as well as a bank and a police station.

In the areas affected, local people said the motive of the youths making trouble was anger over joblessness. [Read more...]



Disease threatens Florida's orange groves (24 May 2013)
The multi-billion-dollar citrus industry in the US is under serious threat from a disease.

Citrus greening, for which there is no known cure, is spreading across the US and wiping out orange groves in huge numbers.

Millions of dollars are being poured into research but it is leaving scientists baffled and farmers worried that their entire industry could be crippled by the disease.

Al Jazeera visited one of the largest producers of the fruit in Florida, from where Andy Gallacher reports. [Read more...]



New study reveals how glyphosate in Monsanto's Roundup inhibits natural detoxification in human cells (24 May 2013)
(NaturalNews) The modern age of industrial agriculture and manufacturing has dumped heavy metals, carninogens, plastics, and pesticides into the environment at alarming rates. These toxins are showing up in most human tissue cells today. One distinct chemical may be trapping these toxins in human cells, limiting the human body's ability to detoxify its own cells. In a new peer reviewed study, this sinister chemical, glyphosate, has been proven to inhibit the human cell's ability to detoxify altogether. Glyphosate, found in Monsanto's Roundup, is being deemed by publishers of the new study "one of the most dangerous chemicals" being unleashed into the environment today.

Download the PDF of the study here: http://www.mdpi.com/1099-4300/15/4/1416

How glyphosate destroys human cells
Glyphosate, most commonly found in conventional sugar, corn, soy and wheat products, throws off the cytochrome P450 gene pathway, inhibiting enzyme production in the body. CYP enzymes play a crucial role in detoxifying xenobiotics, which include drugs, carcinogens, and pesticides. By inhibiting this natural detoxification process, glyphosate systematically enhances the damaging effects of other environmental toxins that get in the body. This, in turn, disrupts homeostasis, increases inflammation, and leads to a slow deconstruction of the cellular system. Toxins build up in the gut over time and break down through the intestinal walls, infiltrating blood, and ultimately passing through the brain/blood barrier, damaging neurological function.

Important CYP enzymes that are affected include aromatase, the enzyme that converts androgen into estrogen, 21-Hydroxylase, which creates stress hormone cortisol, and aldosterone, which regulates blood pressure. [Read more...]



Star investigation: Drugged horses slipping through 'inadequate' food system (24 May 2013)
What was seen at auction confirms the findings of an international audit obtained by the Star: that Canada's ability to trace prohibited drugs in food-bound horses "is inadequate" to protect consumers. Some common horse medications, like "bute" and nitrofurazone, are linked to causing bone-marrow disease and cancer in people if eaten in meat.

Canada's equine information document is the first step in protecting the public from drug-tainted meat. The document is a type of animal passport that relies on voluntary ownership disclosure of information such as a horse's physical description, its primary use -- racehorse, for example -- and drug history.

About $90 million in horsemeat from more than 80,000 animals is exported from Canada annually. Each horse to be slaughtered is to have a passport stating it is free of drugs that would be dangerous to humans if consumed. Horsemeat is a common dish eaten in France, Belgium, Switzerland, Japan and Quebec, and is even available at select restaurants in Toronto.

Concerns over public exposure to tainted meat has intensified in recent years as thousands of racehorses -- raised on powerful drugs to boost performance -- enter the slaughter pipeline, most of them coming from the United States into Canada since the closure of U.S. slaughterhouse facilities in 2007. [Read more...]



West Point video allegations add to Pentagon plague of sexual misconduct cases (23 May 2013)
An Army sergeant who served as a staff adviser for cadets at the United States Military Academy at West Point has been accused of secretly videotaping female students as they showered, the latest in a string of sexual-assault or harassment cases plaguing the Department of Defense.

The Army's Criminal Investigation Division is contacting about a dozen women who may have been filmed while in the bathroom or shower, reports the Wall Street Journal.

The soldier, identified as Sgt. First Class Michael McClendon, faces multiple charges under the Uniform Code of Military Justice, including indecent acts, dereliction in the performance of duty, cruelty, and maltreatment, according to Army spokesman George Wright.

Sgt. McClendon, a veteran of two tours of Iraq, was transferred to Ft. Drum, N.Y., before charges were filed on May 14. According to The New York Times, he served as a tactical commissioned officer at West Point since 2009, where school personnel documents described his position as "responsible for the health, welfare, and discipline" for a company of roughly 125 cadets. [Read more...]



Killing Americans: Jeremy Scahill on Obama Admin's Admission 4 U.S. Citizens Died in Drone Strikes (23 May 2013) [DemocracyNow.org]
JEREMY SCAHILL: Yeah, well, I actually think, Amy, that it raises more questions than it answers. You know, Eric Holder, for the first time, admitted that the United States--well, he didn't say "assassinated," I call it assassination--assassinated one of its own citizens, Anwar al-Awlaki. And, of course, he was born in the state of New Mexico and had been a prominent imam in the United States after 9/11 in Virginia and had condemned the 9/11 attacks. And he was a guy who really was radicalized by U.S. policy and ended up going back to his ancestral homeland of Yemen and started preaching against the United States. And beginning in mid-2009, the Obama administration had made a decision that it was going to try to take him out. And eventually, after numerous attempts to kill him with a drone strike, the Americans succeeded in killing him on September 30th, 2011.

And so, in Eric Holder's letter, he talks about how Anwar Awlaki was actively involved in imminent plots against the United States, that he had directed the so-called underwear bomber, Umar Farouk Abdulmutallab, who tried to blow up a U.S. airplane over the city of Detroit on Christmas Day 2009. And what's interesting is that all of these allegations are made by Eric Holder, but no actual evidence has ever been presented against Awlaki to indicate that he played the role that Eric Holder is asserting. His trial was basically just litigated through leaks in the press. He was never indicted on any of these charges. And Holder, in fact, in his letter, says that we have all of this evidence, but it's too dangerous to be made public. And so, there's really a continuation of posthumous trial of Anwar Awlaki through leaks and now through this letter from Eric Holder.

On the issue of the other Americans that were killed, you know, Jude Mohammad was a suspect who had been indicted, and his family was contesting those charges. And we don't know the circumstances over how he was killed. Samir Khan, who was a Pakistani American from North Carolina, was killed alongside Anwar Awlaki. My understanding is that there was a grand jury convened, and they'd failed to return an indictment against him, so he was actually someone where they looked at trying to charge him with a crime and failed to get an indictment against him. His family, in fact, was told by the FBI before his death that there were no criminal charges pending against him. So he was another American killed. And perhaps the most disturbing is the killing of Abdulrahman Awlaki's, Anwar Awlaki's 16-year-old son, who was killed two weeks after his father while he was sitting having dinner with his teenage cousins.

And in the letter, Eric Holder says that besides Anwar al-Awlaki, the other three Americans were--and he used an interesting phrase--"not specifically targeted." You know, what does that phrase mean? It's almost like an Orwellian statement, "not specifically targeted." Well, it could mean that these individuals were killed in the signature strikes that you mentioned, which is a sort of form of precrime, where the U.S. determines that any military-aged males in a targeted area are in fact terrorists, and their deaths will be registered as having killed terrorists or militants. So, it's possible that the other Americans that were killed were killed were killed in these so-called signature strikes.

But in the case of this 16-year-old boy, it's almost impossible to believe that it's a coincidence that two weeks after his father is killed, he just happens to be killed in a U.S. drone strike. And there were leaks at the time from U.S. officials telling journalists that, oh, he actually was 21 years old, he was at an al-Qaeda meeting. But they've never been able to identify who they killed in that strike. And the Obama administration has never publicly taken on the fact that they killed one of their own citizens who was a teenage boy. There are no answers to that question. So, I think that there has to be a far more intense scrutiny of the statements of the attorney general and also what we understand the president is going to say later. [Read more...]



George Zimmerman lawyers release Trayvon Martin's cellphone data to discredit killed teen (23 May 2013)
But the release of more than 20 pages of records from the phone, together with the photographs and several videos, are a clear indication of the defence strategy for the trial scheduled to begin on 10 June, with Zimmerman, 29, denying murder on the grounds of self-defence and facing at least 25 years in jail if he is convicted.

In the text messages released on Thursday, Martin tells a friend that his mother had kicked him out of her house because he had been suspended for skipping school, and told him that he needed to move in with his father.In others, he talks about using marijuana. "Oh, u smoke?" a friend asked him. Martin replied: "Yea do u??"

A third topic of conversation is organised fighting. One message to a friend refers to an apparent contest with another youth late in 2011, with Martin writing: "he got mo hits cause in da 1st round he had me on da ground an I couldn't do ntn."

O'Mara has insisted it was Martin who attacked Zimmerman, breaking his nose and smashing his head on a concrete pavement during a fight before his client managed to free his gun and fire off a single, fatal shot to the teenager's torso.

The transcripts of the text messages released on Thursday are blacked out in many places, making it unclear who Martin was talking to in his various discussions. But several are to the so-called Witness 8, a girlfriend who has also claimed she was on the phone to him as he walked through the Retreat at Twin Lakes community and encountered Zimmerman on February 26 last year. "U gotta gun?" he asked her. [Read more...]



Mexican Priest Alejandro Solalinde on Central, South American Migrants' Perilous Journey to U.S. (23 May 2013) [DemocracyNow.org]
JUAN GONZÁLEZ: Father Solalinde, there have been numerous threats against your own life. What kind of personal danger have you had to confront in advocating for migrants in Mexico?

FATHER ALEJANDRO SOLALINDE: [translated] So, mainly, delinquent organized crime and, in that, also public officials and police officials are part of that. And in that, as well, is the crime of the cartels in the region. And inside of that, there's two things that are really important: the people, 10,000 people who have been disappeared, and kidnappings.

JUAN GONZÁLEZ: And how are most of these kidnappings resolved? Do the families back in Central America end up paying moneys to the kidnappers to free their relatives?

FATHER ALEJANDRO SOLALINDE: [translated] So, most of the people that pass here are poor people, and the criminals ask the families in the United States to pay money, and so then the people get lended that money. And once they come to the U.S., they now have to pay that money over a time period of a year or so while they work. [Read more...]



IRS official Lois Lerner placed on leave amid scandal (23 May 2013)
The Internal Revenue Service official responsible for the office that targeted certain organizations seeking tax-exempt status was placed on paid administrative leave Thursday, making her the second senior official to be disciplined in the wake of the scandal.

Lois G. Lerner is the director of the IRS tax-exempt organizations division and was the first agency official to publicly acknowledge that employees inappropriately targeted certain conservative-leaning organizations.

The IRS did not immediately return requests for comment Thursday evening. Lerner's attorney, William W. Taylor, also did not return requests for comment.

Lerner's removal comes after acting commissioner Steven T. Miller resigned last week at the request of President Obama. In his place, Obama installed Danny Werfel, a former White House budget official, who will oversee the agency until Sept. 30. [Read more...]

PAM COMMENTARY: Yet another distraction by the Republican party to evade working on the economy. Or to provide cover for the fact that they lack the skills and know-how to fix the economy.



Google to add the Galapagos to StreetView (23 May 2013)
Few have explored the remote volcanic islands of the Galapagos archipelago, the landscape inhabited by the world's largest tortoises and other creatures that inspired Charles Darwin's theory of evolution.

Soon it will take only the click of a mouse or finger swipe on a tablet to explore some of the Galapagos Islands' most remote areas, surrounding waters and unique creatures.

Google sent hikers to the Galapagos with Street View gear called "trekkers," 42-pound (19-kilogram) computer backpacks with ball-like cameras mounted on a tower.

Each orb has 15 cameras inside it that have captured panoramic views of some inaccessible places on the Galapagos. Crews from The Catlin Seaview Survey worked with Google to capture 360-degree views of selected underwater areas too. [Read more...]



If this health plan is 'socialism,' we need more of it (23 May 2013)
So this is what socialism looks like: Private companies competing for people's business in an open marketplace.

Californians got their first glimpse Thursday of what insurers plan to charge for coverage to be offered next year to about 5 million state residents who don't receive health insurance from employers.

In southern Los Angeles County, for example, Health Net is charging $242 a month for one of its plans. Blue Shield is charging $287 and Kaiser Permanente $325 for the same coverage.

For the first time, consumers are in a position to make an informed decision about health insurance. They can opt for the lowest-priced plan or they can factor in other considerations, such as personal convenience. [Read more...]



Chemical creep: Farmers return to pesticides as GMO corn loses bug resistance (23 May 2013)
Monsanto's Bt corn was supposed to reduce pesticide use. The Environmental Protection Agency said as much when the corn, which is genetically modified to resist the crop-ravaging rootworm, debuted in 2003. Sure enough, as more farmers sowed their fields with Bt corn, fewer of them needed to spray pesticides to protect their crops. The share of U.S. corn acreage treated with insecticides fell from 25 percent in 2005 to 9 percent in 2010.

But now, Bt corn has become, basically, too successful: Rootworms are starting to develop immunity to this prevalent crop, driving farmers to return to insecticide use. The Wall Street Journal reports:

"Syngenta, one of the world's largest pesticide makers, reported that sales of its major soil insecticide for corn, which is applied at planting time, more than doubled in 2012. Chief Financial Officer John Ramsay attributed the growth to "increased grower awareness" of rootworm resistance in the U.S. Insecticide sales in the first quarter climbed 5% to $480 million."

The frustrating part is that rootworms' resistance to the Bt corn gene was entirely predictable -- so predictable that some companies seized it as a financial opportunity:

"American Vanguard bought a series of insecticide companies and technologies during the past decade, betting that insecticide demand would return as Bt corn started losing its effectiveness. In the past couple of years, that wager has paid off." [Read more...]

PAM COMMENTARY: As everyone expected, Monsanto has ruined the effectiveness of BT for everyone by overuse. BT was a poison based on bacteria, and used by organic farmers as needed. Monsanto modified corn to include the poison in every bite of its BT corn.



This bud's for you: Marijuana identified as a buffer against loneliness, study suggests (23 May 2013)
If Cheech and Chong never seemed lonely, a groundbreaking new study suggests it wasn't simply because they had each other.

For the first time, researchers have uncovered compelling evidence that marijuana not only reduces physical pain but acts as a buffer against emotional pain as well. The study draws on a sample of nearly 6,800 people of diverse ages and backgrounds, and uses multiple experimental designs, both short and long-term.

Weed was consistently found to lessen the negative emotional consequences of exclusion -- an effect likely related to the similar ways in which the brain recognizes physical and emotional pain. The researchers suggest this hidden benefit explains some of the drug's popularity, with users warding off the blues one toke at a time.

"Marijuana use does appear to be shielding people from some of the negative consequences normally associated with loneliness," said Timothy Deckman, lead author of the Social Psychological & Personality Science paper. "But it's also important to note that when people's need to belong is being met, marijuana use doesn't have positive mental consequences." [Read more...]



Water fluoridation DEFEATED in Portland; citizens overwhelmingly reject dumping toxic fluoride chemicals into the water supply (23 May 2013)
(NaturalNews) Voters in Portland, Oregon solidly defeated a city-wide water fluoridation measure yesterday, with 60% of the voters saying "NO!" to the practice of adding toxic fluoride chemicals to the water.

The result is a huge victory for www.CleanWaterPortland.org and all the men, women and children of Portland who can now rest easier, knowing their tap water is not intentionally poisoned with cancer-causing chemicals derived from industrial waste and mislabeled "fluoride."

The defeat of the measure absolutely infuriated fluoride-pushing doctors and dentists, many of whom resorted to using outrageous lies and dirty tricks during the entire campaign. These lies include whoppers like, "Drinking fluoride has never harmed anyone" and "this is naturally-occurring fluoride, therefore it's safe."

Fluoride advocates reject real science
Nowhere is there a more obscene departure from real science than in the "scientific" community of fluoride pushers. These people very well know that all sorts of "naturally-occurring" elements in the table of elements are extremely toxic to the human body. Mercury is toxic, yet it occurs naturally. Arsenic is highly toxic, yet it occurs naturally as well. I dare any of these fluoride pushers to chug a glass containing lead or cadmium. [Read more...]



Gut punch: Monsanto could be destroying your microbiome (23 May 2013)
First the bad news: The "safest" herbicide in the history of science may be harming us in ways we're just beginning to understand. And now for the really bad news: Because too much is never enough, the Environmental Protection Agency just raised the allowable limits for how much of that chemical can remain on the food we eat, and the crops we feed to animals -- many of which end up on our plates as well. If you haven't guessed its identity yet, it's Monsanto's Roundup, a powerful weed killer.

The EPA and Monsanto are apparently hoping that no one notices the recent rule change -- or, if we do notice, that we respond with a collective shrug. But that, my friends, would be a mistake. While Roundup may truly be the "safest" pesticide ever invented, that isn't quite the same as "safe." It just may be that Roundup represents a hitherto unrecognized threat to our health -- not because of what it does to our bodies, but because of what it does to our "internal ecology," a.k.a. our "microbiome."

As Michael Pollan deftly cataloged in his must-read cover story in the most recent New York Times magazine, scientists are just beginning to explore the inner reaches of our bodies to understand how our microbiome affects our health. Nonetheless, there are some growing signs that Roundup might be the last thing you want in there.

Monsanto would, of course, disagree. The common claim is that Roundup's active ingredient, glyphosate, is less toxic than aspirin. How can one of the most effective broad-spectrum herbicides in the history of humankind be less toxic than aspirin?

I'm glad you asked. For two reasons. First, because glyphosate isn't well absorbed by our digestive tract: 98 percent of it passes right through us. And second, because its "mode of action" involves a biochemical process that is specific to plants. (For the budding chemists among you, it disrupts the metabolic process known as "the shikimate pathway," which humans do not have.) [Read more...]

PAM COMMENTARY: As usual, I don't agree with everything I post here. Glyphosate in Roundup is a form of organophosphate, the type of pesticide implicated in Mad Cow Disease (BSE), Scrapie, Chronic Wasting Disease, and Creutzfeldt-Jakob disease.



Mainstream media mocks Alex Jones for his knowledge of HAARP (23 May 2013)
"At every tragedy, the Infowars-Alex Jones world thinks they see conspiracy," said Maddow. "Monday's devastating, record-breaking tornado in Moore, Oklahoma killed two dozen people, flattened a community. Devastating, right? Now, I am not kidding, the same conspiracy theory folks are peddling the idea the tornado was a conspiracy."

She then played audio of Jones saying, "Tornadoes are way down. Of course, they lie that they're way up to get carbon taxes, but I don't know if this was a weather weapon or not. They can, with the right weather conditions, they can create and steer groups of tornadoes."

Jones speculated that if witnesses "50 miles out" from the storm saw "aircraft in and around the clouds spraying and doing things," then clearly, the government was behind the tornado.

"But who knows if they did?" he conclude. "That's the thing."

"Who knows?" Maddow mocked. "Who knows if the U.S. government uses a secret, made-up 'weather weapon' that only exists in the mind of -- yeah, that's the thing, right?" [Read more...]

PAM COMMENTARY: HAARP is old news, but the mainstream media can't pass up an opportunity to bash Alex Jones for mentioning "conspiracy theories" (or conspiracy facts) on air.

"Angels Don't Play This HAARP" is a well-known book about the project, and to follow are a few links on HAARP:
http://www.haarp.alaska.edu
en.wikipedia.org/wiki/High_Frequency_Active_Auroral_Research_Program
haarp.net
wanttoknow.info/war/haarp_weather_modification_electromagnetic_warfare_weapons



Michigan state Senate says Ontario nuclear waste site 'raises serious concerns' (23 May 2013)
"We based it on international best practice, we based it on scientific data," Kelly said. "The (site) isn't located on the shore of Lake Huron; it's about a kilometre inland."

"We believe it's responsible for the safe management of low- and intermediate-level radioactive waste."

He noted that the public comment period on the proposal has already been extended 10 months from the original deadline.

The proposed site's proximity to the lake caught the attention of the Michigan senators.

The resolution, which carried without dissent on a voice vote, notes that Michigan rules prohibit low-level nuclear waste from being stored within 10 miles (16 kilometres) of the lakes and rivers in the Great Lakes system bordering Michigan. [Read more...]



Einstein + W: Universal Theory Solved? (23 May 2013)
There are a lot of open questions in modern physics.

Most of the universe is missing, for example. The atoms we know about account for less than 5% of the mass of the observable universe - the rest is dark matter (around 25% of the mass of the universe) and dark energy (a whopping 70%). No one knows what either of these things actually is.

At the subatomic scale, we know there are three families of fundamental particles - called "generations" - and each one contains two quarks, a neutrino and a negatively charged particle (the lightest being the electron). But why are there three generations in the first place?

And the big one: why do the two pillars of 20th century physics, quantum mechanics and Albert Einstein's general theory of relativity, not agree with each other? [Read more...]



Ecuadoran satellite collides with Russian space junk (23 May 2013)
A small Ecuadoran satellite collided in orbit with the remains of a Russian rocket, but it is too soon to know how much damage it might have sustained, Quito's space agency said Thursday.

Ecuador's space agency EXA had warned on Wednesday that a space fender-bender was likely between its "Pegaso" (Pegasus) nanosatellite and the remains of the Soviet rocket S14 launched into space nearly three decades ago.

The agency's director Ronnie Nader said in a Twitter message sent after the crash that US space officials had confirmed Pegaso had suffered only a glancing blow from the Russian space debris.

"It was a not a direct hit," tweeted Nader, Ecuador's first and only astronaut. "Pegasus remains in orbit."

He added that despite the collision -- which occurred at around 0538 GMT some 1,500 kilometers above the east coast of Madagascar -- the satellite seemed to be holding its course. [Read more...]



Mozambique: Mining Disrupts Livelihoods (23 May 2013)
Maputo -- Many of the 1,429 households resettled to make way for Vale and Rio Tinto's international coal mining operations in Tete province, Mozambique have faced serious disruptions in their access to food, water, and work, Human Rights Watch said in a report released today. The Mozambican government's speed in approving mining licenses and inviting billions of dollars in investment has outstripped the creation of adequate safeguards to protect directly affected populations.

The 122-page report, "'What is a House without Food?' Mozambique's Coal Mining Boom and Resettlements," examines how serious shortcomings in government policy and mining companies' implementation uprooted largely self-sufficient farming communities and resettled them to arid land far from rivers and markets. These communities have experienced periods of food insecurity or, when available, dependence on short-term food assistance financed by Vale and Rio Tinto.

"These multi-billion-dollar investments are supposed to drive development in one of the poorest countries in the world, yet they have actually made life harder for many people," said Nisha Varia, senior researcher at Human Rights Watch. "Mozambique's government should work with Vale and Rio Tinto to make sure the resettled farmers have productive land by the next farming season and appropriate and timely compensation for shortcomings in the resettlement process."

Tete province has an estimated 23 billion tons of mostly untapped coal reserves and is at the early stages of an enormous natural resource boom. According to 2012 government data, approved mining concessions and exploration licenses cover approximately 3.4 million hectares, or 34 percent of Tete province's area. Coal mining accounts for roughly one-third of these. [Read more...]



African tribes losing ground to conservation (23 May 2013)
Nairobi, Kenya - Trouble is brewing in northern Tanzania, where the government has recently designated a wildlife protection zone that threatens to displace tens of thousands of Maasai tribespeople, who live and graze cattle across the grasslands.

In a rush to protect elephants, rhinos and other endangered animals from gun-toting poachers, governments are fencing off swathes of territory that have been inhabited and used by small ethnic groups for generations.

Samwel Nangiria, who represents several Maasai groups, said his people have repeatedly lost out in the name of animal welfare and insisted it will not happen again.

"If they enforce this eviction, blood will be shed," he told Al Jazeera.

Human rights groups warn the Maasai are not alone. Hunter-gatherers, nomadic cattle-herders and other distinct African tribes routinely face eviction and violence when their ancestral lands are selected for conservation. [Read more...]



East Africa: In a First for East Africa, Scientists Find Evidence That Onchocerciasis (River Blindness) May Be Eliminated After 14 Years of Long-Term Mass Drug Treatment (20 May 2013)
New research provides the first evidence in East Africa that long-term community-based drug treatment alone can interrupt transmission of onchocerciasis, a parasitic disease commonly known as river blindness. The study finds that after eight years (beginning in 1998) of treating residents annually with the anti-worming medicine ivermectin, followed by six years of semi-annual treatment with the drug, there is no evidence of the disease or its transmission in or around the Nile River town of Abu Hamed in Northern Sudan.

"This is the first report of elimination in a major isolated area and a big step toward eliminating river blindness in East Africa," said lead author Tarig Higazi, PhD, of Ohio University's Zanesville campus and Tropical Diseases Institute. "While previous studies have demonstrated that long-term annual or semiannual mass treatment with ivermectin have eliminated the disease in the Americas and West African nations of Mali and Senegal, these data show that we are further shrinking its reach by interrupting transmission and eliminating the disease in the northernmost endemic area of the world."

Higazi and his colleagues at The Carter Center and the Sudan Ministry of Health found during their assessment in 2011 that there were no signs of skin disease in 536 Abu Hamed residents, no evidence of parasite DNA in the more than 17,500 black flies collected, and no evidence of disease exposure in more than 6,700 school children who are considered sentinels for disease infection. The assessment met the World Health Organization (WHO) criteria for declaring disease transmission interrupted. Mass treatment was halted in 2012, and the WHO is expected to declare river blindness eliminated in 2015 in this area, once three years of post-treatment surveillance are completed.

According to the WHO, more than 18 million people worldwide are infected with onchocerciasis, with nearly 99 percent of those cases in Africa. [Read more...]

PAM COMMENTARY: Has anyone tried the Clark zapper on that?



Report: Delayed GI Bill benefits cause hardships (23 May 2013)
Delays in processing applications are creating financial hardships for veterans seeking higher-education benefits under the Post-9/11 GI Bill, according to a government report.

In fiscal 2012, the U.S. Department of Veterans Affairs took an average of 31 days to process new applications for GI Bill benefits, eight days longer than the agency's performance target, investigators from the Government Accountability Office found.

Processing times during the fall of 2012 were sometimes even longer, reaching up to 45 days, the GAO found.

As a result, veterans have endured threats of eviction or having utilities turned off, and many have taken on large personal debt, including credit card debt and bank loans, to make up the shortfall, the GAO said. [Read more...]



Senator: Assaults let military culture continue (23 May 2013)
WASHINGTON (AP) -- A senator says repeated sexual assaults in the military allow a culture to continue.

Democrat Kirsten Gillibrand (KEHR'-sten JIHL'-uh-brand) of New York addressed the latest case at West Point. An Army sergeant is charged with secretly taking pictures and video of at least a dozen women at West Point.

Gillibrand tells NBC "Today" that when sexual assault happens repeatedly, with no accountability, quote, "it allows the culture to continue."

Gillibrand is on the Senate Armed Services Committee. She says sexual assault should be reported outside the chain of command, directly to a military prosecutor, and victims need to know justice is possible. [Read more...]



Canadian police chief joins push for DNA samples from suspects (23 May 2013)
Currently, only courts can order convicted offenders to offer DNA samples. The information gets stored in a national databank and aids police investigators matching evidence to old cases or new evidence samples as they are tested.

But police say they have concerns about how long the process takes, because warrants need to be issued to collect samples.

"We've got to streamline the system," said Calgary police Chief Rick Hanson.

"When we arrest people, we take fingerprints and photographs at the time of arrest. If it's a serious offence, we know that DNA samples will be ordered in court by a judge. It just makes sense to do it at the time of arrest rather than try to chase a person down after the court order has been given," he said Wednesday.

"It's not working very well at all. If you want to make the system efficient, make it efficient. It's something we have to get down. We have to make it happen." [Read more...]



Top five essential oils for stress relief and how to properly use them (23 May 2013)
(NaturalNews) When used properly, the power of essential oils lies in their ability to deliver the beneficial healing properties of certain plants in a direct and highly concentrated form. Recognized long ago for their therapeutic properties, ancient Egyptians made essential oils by first soaking the flowers, leaves, twigs or bark in oil and then using linen as a filter to isolate the oil.

The healing applications of essential oils are many, from antibacterial defense to pain relief and emotional therapy, depending on the type of oil. From a scientific perspective, oils are effective because 50 million smell receptors inside the nasal cavity connect to the brain's Limbic System - an area responsible for emotions, memory and sexual arousal. From a human perspective, they simply smell nice and make us feel better.

Whether improving mood or overall health, a winning strategy begins with stress reduction. And for the physical body that interprets stress as pain, these five essential oils know just where it hurts:

Lavender
Easily the most popular of all essential oils, lavender is known as the "universal oil." With its calming, earthy, lightly sweet and freshly floral scent, it is widely beloved for its relaxing and balancing effects on both the physical and emotional bodies. It may also be used as a pain reliever for muscles and joints, or as an antiseptic on minor cuts, burns, bug bites and stings. [Read more...]



Other than Honorable: Army Strips Benefits of Wounded Veterans by Kicking Them Out for Misconduct (22 May 2013) [DemocracyNow.org]
NERMEEN SHAIKH: So let's go back to Jerrald Jensen, here describing his encounters in Fort Carson's Warrior Transition with sergeants who had never deployed before and who treated the wounded harshly.

JERRALD JENSEN: And the extra duty I was assigned was pulling weeds, picking up cigarette butts, scrubbing toilets, mopping floors, sweeping floors, scrubbing stairs and, you know, cleaning the barracks, things like this. And when I told them, you know, this is violating my profile, it's making me worse, it's making my injuries hurt worse--I was having to take more pain medication I was being prescribed by the doctors--I was told to man up. I was told that this wasn't--they had taken great lengths to determine whether or not my profile said that I could do these things or not, and that they had come to the terms that my profile wasn't being violated by doing these things. And I asked them, I said, "Well, OK, to pull a weed, what do you have to do? Bend over to pick it up, pull it? Because it says 'no bending' in my profile. And I can't squat either, because it says 'no squatting.' And I can't crawl on my hands and knees to do it, because it says 'no crawling.'" And they said, "No, you can do it. Man up. Just do it."

NERMEEN SHAIKH: Dave Philipps, that was Jerrald Jensen. Can you tell us what happened to him, where he is now, and also how you came across this story initially?

DAVID PHILIPPS: Well, Jerrald Jensen's unit recommended him for an other than honorable discharge. What that would mean is that even though he has serious medical issues, he would lose all benefits from the VA. Now, he could technically apply and appeal to the VA to try and get those benefits back, but that process can take years and oftentimes is not successful. So, really, they were sort of cutting him off and casting him out.

He is obviously a fighter, a person who is going to get knocked down and get back up again. And so, he decided that he was going to do everything he could to keep that from happening. And what it took was going to generals far above anyone at Fort Carson and saying, "Look what they're doing to me, after what I did for the country. You have to stop this." And finally, at the last minute, they did, and they medically retired him. But, you know, there's a lot of people whose wounds aren't as obvious or who aren't able to stand up for themselves, where that doesn't happen. They're just cast out. [Read more...]



Study: Fukushima Radiation Has Already Killed 14,000 Americans (22 May 2013) [InfoWars.com]
Already 14,000 U.S. Deaths From Fukushima?

International Journal of Health Services alleges that 14,000 people have already died in the United States due to Fukushima.

Specifically, the authors of the study claim:

"An estimated 14,000 excess deaths in the United States are linked to the radioactive fallout from the disaster at the Fukushima nuclear reactors in Japan, according to a major new article in the December 2011 edition of the International Journal of Health Services. This is the first peer-reviewed study published in a medical journal documenting the health hazards of Fukushima.[The authors] note that their estimate of 14,000 excess U.S. deaths in the 14 weeks after the Fukushima meltdowns is comparable to the 16,500 excess deaths in the 17 weeks after the Chernobyl meltdown in 1986. The rise in reported deaths after Fukushima was largest among U.S. infants under age one. The 2010-2011 increase for infant deaths in the spring was 1.8 percent, compared to a decrease of 8.37 percent in the preceding 14 weeks." [Read more...]



'Upset' emissions: Flares in the air, worry on the ground (22 May 2013)
BATON ROUGE, La. -- Shirley Bowman noticed the smell after 8 a.m. on June 14, 2012, her 61st birthday. In Baton Rouge, where the petrochemical industry dominates the landscape, foul odors resembling burnt rubber or propane are perennial. But this odor, caustic and potent, seemed especially foul -- "like some sort of chemical," she recalls.

Bowman found her daughter crying over a migraine. Her neighbors experienced headaches, dizziness, nausea. One family reported a toddler son coughing up phlegm; another, an elderly father collapsing on the floor. She soon suspected the cause: A leak of "steam-cracked" naphtha, a liquid mixture of volatile petrochemicals, occurring at the ExxonMobil Baton Rouge petrochemical complex a half mile away.

Four hours earlier, Exxon operators detected an odor in the East area tank field, and discovered a "bleeder" valve on Tank 801 dripping naphtha into a sewer. The leaky valve dumped 411 barrels into the underground system, company records filed with the state show. The liquid traveled a mile before pouring into a separator pit, vaporizing along the way, and releasing tens of thousands of pounds of benzene and other toxic chemicals into the air.

What happened that day in Baton Rouge is one thread of a larger story about the often toxic, sometimes hidden releases emanating from oil refineries, chemical plants and other industrial facilities along the chemical corridor of Louisiana and Texas. Those unplanned emissions -- known in regulatory parlance as "upsets" -- are occurring more often than industry admits or government knows, according to more than 50 interviews with regulators, activists, plant representatives, workers and residents, and an analysis of tens of thousands of records by the Center for Public Integrity.

For many communities, these upsets have evolved into an invisible menace: They disrupt lives, yet offenders are rarely punished. In Texas, where activists have clamored for relief, state officials say enforcement efforts helped reduce incidents by 6 percent in the most recent year of reporting; Louisiana officials cite a 41 percent decrease since 2008. [Read more...]



Are your children swimming in feces? If you're taking them to public pools, the answer is yes (22 May 2013)
(NaturalNews) Summer is coming. The weather is finally starting to warm up after a long, cold, gray winter. As temperatures rise, kids and parents will begin to look for ways to stay cool, and one of the most favorite pastimes is taking a dip in the local public pool.

There's only one problem: According to new research, that local pool - while it might appear to be crystal clear-blue - is very likely full of feces.

Researchers at the Centers for Disease Control and Prevention in Atlanta have found genetic material from E. coli bacteria in 58 percent of public pools they tested during the summer of 2012, according to LiveScience.

That means that "swimmers frequently introduced fecal materials into pools," which makes it likely that germs are being spread to other swimmers, the researchers wrote in their investigative report. E. coli bacteria are most often found in the human gut and in feces. [Read more...]



Whey Too Much: Greek Yogurt's Dark Side (22 May 2013)
Twice a day, seven days a week, a tractor trailer carrying 8,000 gallons of watery, cloudy slop rolls past the bucolic countryside, finally arriving at Neil Rejman's dairy farm in upstate New York. The trucks are coming from the Chobani plant two hours east of Rejman's Sunnyside Farms, and they're hauling a distinctive byproduct of the Greek yogurt making process--acid whey.

For every three or four ounces of milk, Chobani and other companies can produce only one ounce of creamy Greek yogurt. The rest becomes acid whey. It's a thin, runny waste product that can't simply be dumped. Not only would that be illegal, but whey decomposition is toxic to the natural environment, robbing oxygen from streams and rivers. That could turn a waterway into what one expert calls a "dead sea," destroying aquatic life over potentially large areas. Spills of cheese whey, a cousin of Greek yogurt whey, have killed tens of thousands of fish around the country in recent years.

The scale of the problem--or opportunity, depending on who you ask--is daunting. The $2 billion Greek yogurt market has become one of the biggest success stories in food over the past few years and total yogurt production in New York nearly tripled between 2007 and 2013. New plants continue to open all over the country. The Northeast alone, led by New York, produced more than 150 million gallons of acid whey last year, according to one estimate.

And as the nation's hunger grows for strained yogurt, which produces more byproduct than traditional varieties, the issue of its acid runoff becomes more pressing. Greek yogurt companies, food scientists, and state government officials are scrambling not just to figure out uses for whey, but how to make a profit off of it. [Read more...]



This solar panel printer can make 33 feet of solar cells per minute (22 May 2013)
Whatever oil and gas true believers want to think, the world is doing this solar power thing. It's getting cheaper and cheaper to make solar panels, and the panels are getting more and more effective. For example: A team in Australia just built a gigantic printer that spits out solar cells at a rate, Gizmodo reports, of about 33 feet every minute.

It's not even particularly complicated technology, according to the researchers. Gizmodo writes:

"[The printer system] utilizes only existing printer technology to embed polymer solar cells (also known as organic or plastic solar cells) in thin sheets of plastic or steel at a rate of ten meters per minute. "We're using the same techniques that you would use if you were screen printing an image on to a T-Shirt," project coordinator and University of Melbourne researcher Dr David Jones said in a press release."

This particular type of cell isn't the most efficient, but it's the type that lends itself to uses where you need a little flexibility -- solar windows, bags, or tents, for instances. And now it's also the easiest type to make. You could probably even print a solar-powered T-shirt that said "Eat it, oil." [Read more...]



Young hungry bears lead to warnings in Banff National Park (22 May 2013)
There's a couple of young bears causing concern in Banff National Park.

On Wednesday afternoon, Parks Canada put out an information bulletin to ask people to use special caution while using the area around the Lake Louise campground.

Bear No. 128, an orphaned three-year old male grizzly, is hanging around the area.

On the weekend, there was another warning issued about a black bear frequenting the Cave and Basin area. It has been spotted several times in the past two weeks.

Parks staff have tried to haze it, but it climbs a tree every time it's approached by people. [Read more...]



Fema uses 'Waffle House index' to take stock of Oklahoma tornado disaster (22 May 2013)
When the main US federal emergency agency arrives at the scene of a disaster-hit area, one of the first places it turns to is the local Waffle House -- and not just for its officials to grab a quick bite.

Craig Fugate, the head of the Federal Emergency Management Agency, came up with the idea of the "Waffle House index" as an informal way of measuring the impact of a disaster. The chain, which has a large number of branches in tornado-prone areas, has a robust emergency management plan.

The index has three levels. If the local Waffle House is up and running, serving a full menu, a disaster is classed as green. If it is running with an emergency generator and serving only a limited menu, it is a yellow. If it is closed, badly damaged or totally destroyed, as during hurricane Katrina, it is a red.

There is only one Waffle House in Moore, the suburb worst hit by the tornadoes. The restaurant, located at 316 SW 19th Street and which normally offers a southern-tinged menu that includes grits, hash browns, and sausage and egg biscuits as well as hamburgers, was closed on Tuesday.

But the Moore tornado was classed as a yellow on the Waffle House index because managers were hoping to get it up and running soon. "It is a yellow because we are hoping to get a generator," said Kelly Thrasher, a spokeswoman for the Atlanta-based restaurant chain. "Once we have the generator, we will be able to serve a limited menu, maybe a full one." [Read more...]



U.S. acknowledges killing of four U.S. citizens in counterterrorism operations (22 May 2013)
The Obama administration acknowledged Wednesday that it has killed four Americans in overseas counterterrorism operations since 2009, the first time it has publicly taken responsibility for the deaths.

Although the acknowledgment, contained in a letter from Attorney General Eric H. Holder Jr. to Congress, does not say how the four were killed, three are known to have died in CIA drone strikes in Yemen in 2011: Anwar al-Awlaki, his 16-year-old son and Samir Khan.

The fourth -- Jude Kennan Mohammad, a Florida native indicted in North Carolina in 2009 -- was killed in Pakistan, where the CIA has operated a drone campaign against terrorism suspects for nearly a decade. His death was previously unreported.

Holder's letter came the day before President Obama is due to deliver a major speech designed to fulfill a promise in his State of the Union address in January to make elements of his controversial counterterrorism policies more transparent and accountable to Congress and the American public. [Read more...]



Man with ties to Boston bombing suspect shot during FBI questioning (22 May 2013)
A man with ties to the Boston Marathon bombing suspect Tamerlan Tsarnaev was shot and killed by an FBI agent while being questioned in Florida, law enforcement officials said on Wednesday.

The man who was shot, Ibragim Todashev, 27, allegedly attacked an agent with a knife during questioning. He was not suspected of having played any role in the bombing that killed three people and injured scores more in April, but he did confess to being involved in a brutal Boston-area slaying two years ago, investigators said.

Law enforcement officials said Todashev was being questioned as part of the FBI's effort to find and talk to anyone who had any contact with Tsarnaev, the older bombing suspect.

Todashev, they say, had spent some time in the Boston area, where he was a mixed martial arts fighter, and knew Tsarnaev there. Investigators say he confessed to the agent in Florida that he played a role in a triple murder in 2011 in which three men were murdered in an apartment in Waltham, Mass. [Read more...]



Feds lift hold on Montana reservation pipeline project (22 May 2013)
HELENA -- Federal officials this week lifted their temporary hold on funding for a $361 million water pipeline for a Native American reservation in northern Montana after Chippewa Cree tribal officials demonstrated they were addressing conflicts and accounting problems.

The Bureau of Reclamation notified tribal leaders in March there would be no additional funding for the 50-mile pipeline project until the tribe showed action had been taken. The federal agency found problems that included missing money, a conflict of interest by the tribal leader heading the project and inaccurate accounting of project funds.

Since then, a federal corruption investigation into the pipeline project has resulted in six indictments, including that of Chippewa Cree Construction Corp. CEO Tony Belcourt, who headed the pipeline project and owns a company that was awarded a $633,000 contract for the project.

Belcourt and five others are accused of diverting hundreds of thousands of dollars in federal stimulus aid meant for the water pipeline project. [Read more...]



Editor of The Progressive Calls for Eric Holder to Resign over Spying on Press, Occupy Protesters (22 May 2013) [DemocracyNow.org]
MATTHEW ROTHSCHILD: Hey, Amy. Thanks for having me on.

Yeah, I mean, these documents from the Center for Media and Democracy and DBA Press show that law enforcement and Homeland Security have equated protesters, left-wing protesters, as terrorists. They have diverted enormous amounts of resources from counterterrorism efforts to spy on these local protesters, and then they've collaborated with the private sector, some of the very institutions--banks--that these protesters were aiming at. And as you read in that statement from the Phoenix Police Department, the effort was to mitigate these protests. I mean, why is law enforcement, why is Homeland Security, in the business of mitigating protests?

NERMEEN SHAIKH: Well, I want to go to a response that we received from the Phoenix Police Department when we reached them for comment. And they said that they were not treating Occupy protesters as potential terrorists. They said, "[W]e are an all hazards incident management team, we have gathered information at all types of events [such as] Superbowl, World Series, SB 1070 protest etc." So can you say how it is that their monitoring of Occupy protesters differed qualitatively from the other events that the Phoenix Police Department named?

MATTHEW ROTHSCHILD: Sure. Well, they're using resources from the Arizona Counter Terrorism Information Center, the Arizona fusion center, and they're using Homeland Defense personnel in the Phoenix Police Department to track Occupy activists. So, it's a little disingenuous of them to say they're not treating these protesters as terrorists when they're using their own anti-terrorist personnel to spend a lot of time simply tracking these activists. One of the police officers who was on the Homeland Defense Bureau of the Phoenix Police Department said she was primarily spending her time tracking Occupy activists on social media. [Read more...]



Federal chemical safety agency complains state and ATF are hampering investigation of Texas fertilizer explosion (21 May 2013)
WASHINGTON -- The federal safety agency probing the fertilizer blast in West is complaining to Congress that turf fights with other investigators could make it impossible to find out what really happened.

The U.S. Chemical Safety Board, in a letter released Tuesday, accused the Texas state fire marshal and the U.S. Bureau of Alcohol, Tobacco, Firearms and Explosives of hampering its work by blocking access to key witnesses for three weeks after the massive blast -- "an unprecedented and harmful delay."

Board chairman Rafael Moure-Eraso wrote that the "incident site was massively and irreversibly altered under the direction of ATF personnel, who used cranes, bulldozers and other excavation apparatus in an ultimately unsuccessful quest to find a single ignition source for the original fire."

Frustration
Frustration with the fire marshal and ATF suffuses Moure-Eraso's letter to Sen. Barbara Boxer, D-Calif. She chairs the Senate's Environment and Public Works Committee, which plans hearings on the April 17 explosion that left 15 people dead and more than 200 injured, and flattened much of West, a town north of Waco. [Read more...]



Vertical 'Pinkhouses:' The Future Of Urban Farming? (21 May 2013)
The idea of vertical farming is all the rage right now. Architects and engineers have come up with spectacular concepts for lofty buildings that could function as urban food centers of the future.

In Sweden, for example, they're planning a 177-foot skyscraper to farm leafy greens at the edge of each floor. But so far, most vertical gardens that are up and running actually look more like large greenhouses than city towers. And many horticulturists don't think sky-high farms in cities are practical.

"The idea of taking a skyscraper and turning it into a vertical farming complex is absolutely ridiculous from an energy perspective," says horticulturist Cary Mitchell of Purdue University, who's been working on ways to grow plants in space for more than 20 years.

The future of vertical farming, Mitchell thinks, lies not in city skyscrapers, but rather in large warehouses located in the suburbs, where real estate and electricity are cheaper.

And oh, yeah, instead of being traditional greenhouses lit by fluorescent lamps, he says these plant factories will probably be "pinkhouses," glowing magenta from the mix of blue and red LEDs. [Read more...]



'The Rendition Project' sheds new light on U.S. government's global kidnap and secret detention program (22 May 2013)
A groundbreaking research project has mapped the US government's global kidnap and secret detention programme, shedding unprecedented light on one of the most controversial secret operations of recent years.

The interactive online project -- by two British universities and a legal charity -- has uncovered new details of the way in which the so-called extraordinary rendition programme operated for years in the wake of the September 11 attacks, and the techniques used by the Central Intelligence Agency (CIA) to avoid detection in the face of growing public concern.

The Rendition Project website is intended to serve as a research tool that not only collates all the publicly available data about the programme, but can continue to be updated as further information comes to light.

Data already collated shows the full extent of the UK's logistical support for the programme: aircraft associated with rendition operations landed at British airports more than 1,600 times. [Read more...]



Canada's government is spending millions to get you to like the Keystone pipeline (22 May 2013)
Canada obviously has a huge stake in the fate of the Keystone XL pipeline. If President Obama fails to approve it -- a decision he recently put off yet again -- the Canadian oil industry will have a tough time getting its abundant tar-sands crude to seaside ports. Prime Minister Stephen Harper recently came to the U.S. to make the case for the pipeline in person, as did Canada's ministers of foreign affairs and natural resources and the premiers of Alberta and Saskatchewan.

And now our neighbor to the north is focusing its powers of persuasion directly on the American people. The country just launched a taxpayer-funded, multimillion-dollar marketing campaign extolling the virtues of tar-sands oil to U.S. citizens. From The Vancouver Observer:

"To support the government position and its travelling ministers, Ottawa has launched a $16 million marketing campaign that includes a new website and newspaper advertisements in the US to promote Keystone KL. The thrust of the campaign is the promotion of Canada as a reliable supplier of oil and a 'world environmental leader' in the field of oil and gas development.

"The millions of dollars being spent on marketing efforts and road trips is unsettling to many in the scientific and environment community." [Read more...]



Sweden's capital hit by worst riots in years (22 May 2013)
The riots appear to have been sparked by the police killing of a 69-year-old man wielding a machete in the suburb of Husby this month, which prompted accusations of police brutality.

"Everyone must pitch in to restore calm - parents, adults," Reinfeldt told reporters on Tuesday.

After decades of practicing the "Swedish model" of generous welfare benefits, Sweden has been reducing the role of the state since the 1990s, spurring the fastest growth in inequality of any advanced OECD economy.

While average living standards are still among the highest in Europe, governments have failed to substantially reduce long-term youth unemployment and poverty, which have affected immigrant communities worst.

The left-leaning tabloid Aftonbladet said the riots represented a "gigantic failure" of government policies, which had underpinned the rise of ghettos in the suburbs. [Read more...]



"The Unimaginable Has Happened": Massive Tornado Kills Dozens, Flattens Suburb of Oklahoma City (21 May 2013) [DemocracyNow.org]
AMY GOODMAN: Can you explain what you saw yesterday? What time was it in the afternoon?

BEVERLY ALLAM: Well, this was around 2:30 p.m., and I had just left Moore. We had lunch there and had stopped at a tag agency right there and realized that the air quality, you know, was getting worse. And, you know, you could actually feel pressure changes, and you can see the dark clouds starting to come up. And, of course, the rain starts sprinkling. And then, this thing come up so fast, and no one could imagine that it would grow into what it did so quickly, that it just kept growing and growing and growing. And it just all happened so fast. And it's just--the air just starts turning and twisting, and that's just it, simply. You just have to get out of the way.

AMY GOODMAN: What kind of warning was there yesterday afternoon, Beverly?

BEVERLY ALLAM: Oh, we have great warning systems, and we have to give a lot of credit to all of our local stations. Of course, all the sirens blew for a long time, several--several different instances in all of our--all the communities around Norman and Moore, south Oklahoma City. All the sirens were going off, because you never know exactly which way these things will turn. So, we do have early warning, and it gave people a lot, a lot of time to really take their precautions needed. [Read more...]



Bradley Manning prosecutors seek to prove WikiLeaks suspect 'aided enemy' (21 May 2013)
Prosecutors in the case against the WikiLeaks source Bradley Manning have decided to drop one of 22 counts against him, but are pressing ahead with the most serious accusation, that he "aided the enemy".

Military lawyers told Manning's final pre-trial hearing that they would no longer seek to prove the US soldier was guilty of leaking a single state department cable, known as "Reykjavik-13". The cable, which relates to the Icelandic financial crisis, was the first of a massive stash of diplomatic cables leaked by Manning to be published by WikiLeaks, on 18 February 2010.

Manning has been in military custody since May 2010, when he was arrested at a US military base in Iraq, where he was working as an intelligence analyst. He has pleaded guilty to a lesser offence relating to the leak of Reykjavik-13 and liable to a maximum of two years. The US government had sought to press further statutory charges on him that would have added up to an additional eight years on his sentence, but has now dropped the count.

It is not clear why government lawyers opted to remove the Reykjavik-13 count, though in the wider picture the move is of limited significance. If Manning is found guilty of "aiding the enemy" -- in effect, assisting Osama bin Laden by making public information that could injure the US -- he faces a possible life sentence with no chance of parole.

Should Manning be found not guilty to having aided the enemy, he still faces a further 20 counts carrying an overall maximum sentence of more than 150 years. At a minimum, the soldier has already pleaded guilty to lesser charges, of prejudicing the good order and discipline of the military by leaking information, which carry a maximum sentence of 20 years. [Read more...]



Pentagon faces another sex scandal (21 May 2013)
WASHINGTON -- The Army suspended the commander of its main basic training camp Tuesday for alleged adultery, the latest in a string of military officers accused of sexual misconduct.

Brig. Gen. Bryan T. Roberts, a 29-year Army veteran, was suspended from his post at Ft. Jackson, S.C., while the military investigates allegations of "adultery and a physical altercation," officials said.

"We don't have any evidence of any sexual assault. The allegations we have indicate a breach of order and discipline," said Col. Christian Kubik, a spokesman for the Army's Training and Doctrine Command at Ft. Eustis, Va.

Roberts, who is married with three children, previously led units in Iraq and in New Orleans after Hurricane Katrina. Adultery is a crime under military law and, if proven, could end his Army career.

Ft. Jackson, a vast facility outside Columbia, S.C., is boot camp for half of the recruits who enter the Army each year -- about 36,000 soldiers -- including 60% of female recruits. [Read more...]



Why Austerity Kills: From Greece to U.S., Crippling Economic Policies Causing Global Health Crisis (21 May 2013) [DemocracyNow.org]
DAVID STUCKLER: We've been studying how recessions affect people's health over the past decade, looking at the Great Depression through the East Asian financial crisis, right through to the present Great Recession. And what we found is that recessions hurt. Unemployment, job loss, foreclosure, unpayable debt are risks to health. But what ultimately matters is how politicians respond. And when they make large cuts to social supports, social protections, they can turn recessions into severe epidemics.

AMY GOODMAN: So, explain. Give us examples in countries. I mean, this horrific story I just described of this triple suicide, the couple and then her brother. Talk about what people--what happens when policies go one way or the other.

DAVID STUCKLER: Greece is in the middle of a public health disaster, as you mentioned. To meet budget deficit reduction targets set by the so-called troika--the International Monetary Fund, the European Central Bank and European Commission--Greece has cut its health sector by more than 40 percent. At a time when homelessness is escalating and austerity has further driven up youth unemployment, we've seen HIV infections jump, concentrated in injection drug users. The malaria outbreak was linked to the cut in mosquito-spraying prevention programs, creating an outbreak that's much more costly to control than the short-term money saved by reducing the budget. Healthcare access has declined substantially. The majority of people who have lost access are pensioners who have contributed to the system their entire lives. And these are just a few of the many health effects seen in Greece, mirrored in Spain, Italy and, to some extent, the U.K. and the U.S.

AMY GOODMAN: We were just talking before the show about one of the suicides in Spain that became very well known. I wanted to turn to a clip. At the time, we were talking to a former Democracy Now! producer, María Carrión, about this case that occurred in Spain. The woman, David, was named?

DAVID STUCKLER: Amaia Egaña. It was a case of Spain's eviction suicides. Spain has a system where when people's homes are foreclosed, even if they default on their home, they're still liable to pay back the debt. So people are plunged into poverty and arrears at the same time, without support. We've seen this trigger large rises in suicides. Spain, Italy and Greece are at the high end of increases in economic suicides. [Read more...]



WHO subdued over Middle Eastern nations' handling of coronavirus (21 May 2013)
GENEVA--Ten years ago, SARS was spreading around the globe and the World Health Organization was publicly criticizing China for its secrecy around the outbreak.

Today, SARS has virtually disappeared but two worrying new viruses have emerged. This week at the World Health Assembly in Geneva, WHO praised China for its "extraordinary" response to a recent bird flu outbreak. But meanwhile, uncertainty surrounds another government's handling of a new SARS-related coronavirus, this one in the Middle East.

On Tuesday, the Chinese delegation to the World Health Assembly organized a side event to discuss H7N9, a deadly new bird flu that first emerged in March and has now infected 131 people, 36 of them fatally.

In her introductory remarks, Dr. Margaret Chan, director-general of the World Health Organization, said global public health has "benefited greatly" from the information China has shared on H7N9. One day earlier, she had thanked China during a speech before the assembly's 194 member states and she reiterated her gratitude toward China for "collecting and communicating such a wealth of data so quickly and for collaborating with the WHO very closely." [Read more...]



List of dangerous antidepressants that cause sudden death is rapidly expanding (21 May 2013)
(NaturalNews) The list of antidepressants that can cause sudden death is growing exponentially, with citalopram - under the brand names Celexa and Cipramil - the latest such drug to be added, according to a new study.

The research, published recently in the British Medical Journal, revealed that the drug tends to cause a lengthening of the Q-T interval, a part of the cycle of heart beat measured by an electrocardiogram, or what is more commonly known as an EKG or ECG. Indeed, a number of drugs are known for creating this phenomenon, the most notable among them being methadone, which has been documented as causing sudden death in some patients, especially when dosages are increased too rapidly.

"There are no symptoms indicating a risk. A perfectly normal person will literally drop dead," writes Heidi Stevenson at GaiaHealth.com.

A silent killer
The heartbeat is regulated by a series of electrical pulses, and key points of the pattern printed on an EKG are labeled P, Q, R, S, T. If the time between the Q and T waves is lengthened, it is referred to as "Q-T elongation," or a prolonged Q-T segment; the only way to know if it is occurring; however, is with an EKG. [Read more...]



Amazon wins key cloud security clearance from government (21 May 2013)
(Reuters) - Amazon.com Inc has been given a security clearance by the U.S. government that will make it easier for federal agencies to use its cloud computing services.

Amazon Web Services, known as AWS, was certified to operate as a cloud service provider for three years under the government's new FedRAMP program. The accreditation covers all AWS data centers in the United States, the company said on Tuesday.

"This will cut the cost and time for agencies to deploy our systems," said Teresa Carlson, vice president of Worldwide Public Sector at AWS. "It cuts costs for AWS too."

Amazon, the world's largest online retailer, has moved aggressively into the business of renting remote computing, storage and other IT services in recent years through AWS. [Read more...]



Moore tornado: At least 20 children among the dead; 2 dozen more still missing (20 May 2013)
MOORE -- At least 51 people were killed, including 20 children, and rescue workers frantically searched the rubble of a collapsed elementary school for two dozen more students who were still missing after a mile-wide tornado flattened an Oklahoma City suburb.

The storm cut a swath of devastation 20 miles long across the suburb of Moore, with cars littered like toys, firefighters and police swarming over chunks of buildings and the town's Plaza Towers Elementary School reduced to a pile of rubble.

The death toll was likely to climb, said Amy Elliott, chief administrative officer for the state Medical Examiner's Office in Oklahoma City.

More than 75 students were in the Plaza school when the tornado struck, and as many as 30 may have been rescued, KFOR-TV reported.

The search took a grim turn just before 7 p.m. local time, when authorities at the scene told reporters that there didn't appear to be any more survivors, KFOR reported. As night fell, darkness hampered the search effort. [Read more...]



Irish potato famine pathogen identified (20 May 2013)
Scientists have used plant samples collected in the mid-19th Century to identify the pathogen that caused the Irish potato famine.

A plant pest that causes potato blight spread to Ireland in 1845 triggering a famine that killed one million people.

DNA extracted from museum specimens shows the strain that changed history is different from modern day epidemics, and is probably now extinct.

Other strains continue to attack potato and tomato crops around the world.

The fungus-like infection causes annual losses of enough potatoes to feed hundreds of millions of people a year. [Read more...]



Geoengineering: Can We Save the Planet by Messing with Nature? (20 May 2013) [DemocracyNow.org]
AMY GOODMAN: So, why did you decide to write this book?

CLIVE HAMILTON: Well, I wrote a previous book called Requiem for a Species: Why We Resist the Truth About Climate Change, which, as the title suggests, went into detail why it is that here we are in the beginning of the 20th century, where there's an overwhelming consensus of scientific evidence saying we're in really deep trouble, and yet we're not doing anything about it, or our actions are trivial. And so, it seems to me that as long as that goes on, as long as the scientists continue to ring the alarm bell ever more loudly, and as long as governments around the world fail to respond to those warnings--in other words, if plan A isn't working, then people are going to resort to plan B, and that is geoengineering. And that's why there's been this boom in interest, both from scientists and from other people, in these schemes to essentially take control of the climate system of planet Earth.

AMY GOODMAN: The Heartland Institute describes geoengineering as, quote, "much less expensive than seeking to stem temperature rise solely through the reduction of greenhouse gas emissions." The Cato Institute argues that, quote, "geo-engineering is more [cost]-effective than emissions controls altogether." And the Hudson Institute says geoengineering, quote, "could obviate the majority of the need for carbon cuts and enable us to avoid lifestyle changes." Why are all these groups proponents of geoengineering?

CLIVE HAMILTON: Well, one thing united about all of those groups is that they have a right-wing political vision. And so, what they like about geoengineering--bear in mind, incidentally, that the Heartland Institute, and another is--in this camp is the American Enterprise Institute, have spent many years repudiating climate science, attacking climate scientists and resisting all measures to reduce America's greenhouse gas emissions. And yet here they are endorsing geoengineering, so a response to a problem they say does not exist. And the reason is that, in some cases, if the medicine is palatable, then the patient is more likely to admit that there is a disease or an illness. And in this case, the technological intervention in the climate system is acceptable to a certain kind of conservative thinking, because it, in a way, refuses to vindicate the warnings of environmentalists that there's something profoundly wrong in our economic and political system, because geoengineering comes along and says, "Well, look, the system can solve the problem." [Read more...]



Mango, the new diabetes and cancer buster (20 May 2013)
(NaturalNews) The most popular fresh fruit in the world, mangoes are a whole lot more than just a delicious, refreshing treat produced by nature. As evidenced by copious scientific research, mangoes are also a powerful medicinal food, as they contain nutrients that can help clear up skin, promote eye health, stave off diabetes, and even prevent the formation and spread of cancer.

Research recently presented at a meeting of the Federation of American Societies for Experimental Biology (FASEB), for instance, revealed that eating mangoes every day can help moderate and even lower blood sugar levels, despite their natural sugar content. This is good news for people with type 2 diabetes who may benefit from consuming mangoes regularly as part of a low-sugar diet.

For their study, researchers tested the effects of mangoes on a group of obese animals, some of whom were given 10 grams of freeze-dried mango every day for 12 weeks. At the end of three months, the blood sugar levels of those animals that consumed mango were compared to those that did not consume mango. Based on the data, mango consumption was found to result in a significant decline in blood sugar levels.

"Although the mechanism by which mango exerts its effects warrants further investigation, we do know that mangoes contain a complex mixture of polyphenolic compounds," says Dr. Edralin Lucas, Ph.D., author of the study.

Similar research out of Australia found back in 2006 that eating mango can also help decrease inflammation and resulting high cholesterol, as well as block the formation of various health conditions included under the banner of metabolic syndrome. In essence, mangoes actually work better than cholesterol drugs at naturally balancing and optimizing cellular function throughout the body. [Read more...]

PAM COMMENTARY: Fruits and vegetables in general promote good health and help fight cancer.



Genetically modified democracy: Monsanto moves to obliterate states' rights to label GMOs (20 May 2013)
(NaturalNews) Reliable sources in Washington D.C. have informed the Organic Consumers Association (OCA) that Monsanto has begun secretly lobbying its Congressional allies to attach one or more "Monsanto Riders" or amendments to the 2013 Farm Bill that would preempt or prohibit states from requiring labels on genetically engineered (GE) foods.

In response to this blatant violation of states' rights to legislate, and consumers' right to know, the OCA and a nationwide alliance have launched a petition http://salsa3.salsalabs.com to put every member of Congress on notice: If you support any Farm Bill amendment that would nullify states' rights to label genetically modified organisms (GMOs), we'll vote - or throw - you out of office.

On Wednesday, May 15, an amendment to the House version of the Farm Bill, inserted under the guise of protecting interstate commerce, passed out of the House Agricultural Committee. If the King Amendment makes it into the final Farm Bill, it would take away states' rights to pass laws governing the production or manufacture of any agricultural product, including food and animals raised for food, that is involved in interstate commerce. The amendment was proposed by Rep. Steve King (R-Iowa), largely in response to a California law stating that by 2015, California will allow only eggs to be sold from hens housed in cages specified by California. But policy analysts emphasize that the amendment, broadly and ambiguously written, could be used to prohibit or preempt any state GMO labeling or food safety law.

Will the King Amendment survive the Senate? No one can be sure, say analysts. However few doubt that Monsanto will give up. We can expect that more amendments and riders will be introduced into the Farm Bill--even if the King Amendment fails - over the next month in an attempt to stop the wave of state GMO labeling laws and initiatives moving forward in states like Washington, Vermont, Maine, Connecticut and others. [Read more...]



Best switcheroo ever: Scientists could extract gold with cornstarch instead of cyanide (20 May 2013)
Gold mining today is far from the charming, if soggy, practice of standing in a river and trying to sift out gold nuggets. Today, miners sift out gold from a river of cyanide, basically: They mine rock with tiny concentrations of gold in it, crush it up, and use cyanide to pull the gold molecules out. This is terrible for the environment, as you might imagine. Mother Jones pulled these statistics together a few years ago:

"Mining gold to create a single 1/3-ounce 18-karat ring produces at least 20 tons of waste and 13 pounds of toxic emissions.

"Those emissions contain 5.5 pounds of lead, 3 pounds of arsenic, almost 2 ounces of mercury, and 1 ounce of cyanide."

But now scientists think they've come up with a way of extracting gold using a compound much more benign than cyanide. Instead, they think they can use cornstarch.

During a bit of esoteric chemistry research, a group of scientists who were trying to make cubes out of molecules of gold and starch found that instead they kept making needles. Each needle was made of thousands of nanowires, Popular Science reports, and each nanowire had a string of gold atoms inside. [Read more...]



Two members of FBI's elite counterterrorism unit die in fall from helicopter off Virginia coast (20 May 2013)
Two members of the FBI's elite counterterrorism unit died Friday while practicing how to quickly drop from a helicopter to a ship using a rope, the FBI announced Monday in a statement.

The statement gave few details regarding the deaths of Special Agents Christopher Lorek and Stephen Shaw, other than to say the helicopter encountered unspecified difficulties and the agents fell a "significant distance."

A law enforcement source told The Pilot the incident happened about 12 nautical miles off the coast of Virginia Beach. The official blamed bad weather for the incident and said the agents -- members of the FBI's Hostage Rescue Team, based in Quantico -- fell into the water. The official said he believed the agents died as a result of the impact rather than drowning.

Glenn McBride, a spokesman for the state medical examiner's office, said it could be months before his staff can release a final cause and manner of death for the two agents. He said they must wait for the results of routine toxicology tests. [Read more...]



Obama DOJ formally accuses journalist in leak case of committing crimes (20 May 2013)
It is now well known that the Obama justice department has prosecuted more government leakers under the 1917 Espionage Act than all prior administrations combined - in fact, double the number of all such prior prosecutions. But as last week's controversy over the DOJ's pursuit of the phone records of AP reporters illustrated, this obsessive fixation in defense of secrecy also targets, and severely damages, journalists specifically and the newsgathering process in general.

New revelations emerged yesterday in the Washington Post that are perhaps the most extreme yet when it comes to the DOJ's attacks on press freedoms. It involves the prosecution of State Department adviser Stephen Kim, a naturalized citizen from South Korea who was indicted in 2009 for allegedly telling Fox News' chief Washington correspondent, James Rosen, that US intelligence believed North Korea would respond to additional UN sanctions with more nuclear tests - something Rosen then reported. Kim did not obtain unauthorized access to classified information, nor steal documents, nor sell secrets, nor pass them to an enemy of the US. Instead, the DOJ alleges that he merely communicated this innocuous information to a journalist - something done every day in Washington - and, for that, this arms expert and long-time government employee faces more than a decade in prison for "espionage".

The focus of the Post's report yesterday is that the DOJ's surveillance of Rosen, the reporter, extended far beyond even what they did to AP reporters. The FBI tracked Rosen's movements in and out of the State Department, traced the timing of his calls, and - most amazingly - obtained a search warrant to read two days worth of his emails, as well as all of his emails with Kim. In this case, said the Post, "investigators did more than obtain telephone records of a working journalist suspected of receiving the secret material." It added that "court documents in the Kim case reveal how deeply investigators explored the private communications of a working journalist".

But what makes this revelation particularly disturbing is that the DOJ, in order to get this search warrant, insisted that not only Kim, but also Rosen - the journalist - committed serious crimes. The DOJ specifically argued that by encouraging his source to disclose classified information - something investigative journalists do every day - Rosen himself broke the law. Describing an affidavit from FBI agent Reginald Reyes filed by the DOJ, the Post reports [emphasis added]:

"Reyes wrote that there was evidence Rosen had broken the law, 'at the very least, either as an aider, abettor and/or co-conspirator'. That fact distinguishes his case from the probe of the AP, in which the news organization is not the likely target. Using italics for emphasis, Reyes explained how Rosen allegedly used a 'covert communications plan' and quoted from an e-mail exchange between Rosen and Kim that seems to describe a secret system for passing along information. . . . However, it remains an open question whether it's ever illegal, given the First Amendment's protection of press freedom, for a reporter to solicit information. No reporter, including Rosen, has been prosecuted for doing so." [Read more...]



Karl Rove: Prosecute 'people who break their oath' by leaking secrets (20 May 2013)
Fox News on Monday asked former Bush White House senior adviser Karl Rove, who participated in leaking the name of CIA agent Valerie Plame in 2003, to comment on the Obama administration's decision to investigate Fox News reporter James Rosen as a co-conspirator in leaking CIA documents.

The Washington Post reported on Monday that the FBI had accused Rosen of illegally soliciting information about North Korea from government adviser Stephen Jin-Woo Kim in 2009. The FBI allegedly searched Rosen's emails and tracked him as he used a key card to enter and exit the State Department.

In a statement, Fox News executive VP of news Michael Clemente called the investigation "downright chilling" and "promised to unequivocally defend" Rosen.

Rove told Fox News host Megyn Kelly on Monday that "every American has sympathy for the release of confidential secret information of the government" but that the news about Rosen was "deeply troubling." [Read more...]



Chinese hackers who breached Google gained access to sensitive data, U.S. officials say (20 May 2013)
Chinese hackers who breached Google's servers several years ago gained access to a sensitive database with years' worth of information about U.S. surveillance targets, according to current and former government officials.

The breach appears to have been aimed at unearthing the identities of Chinese intelligence operatives in the United States who may have been under surveillance by American law enforcement agencies.

It's unclear how much the hackers were able to discover. But former U.S. officials familiar with the breach said the Chinese stood to gain valuable intelligence. The database included information about court orders authorizing surveillance -- orders that could have signaled active espionage investigations into Chinese agents who maintained e-mail accounts through Google's Gmail service.

"Knowing that you were subjects of an investigation allows them to take steps to destroy information, get people out of the country," said one former official, who, like others interviewed for this article, spoke on the condition of anonymity to discuss a highly sensitive matter. The official said the Chinese could also have sought to deceive U.S. intelligence officials by conveying false or misleading information. [Read more...]



X marks the spot: The find that could rewrite Australian history (20 May 2013)
According to the records, Australia was first discovered by Dutch explorers in the early 17th century. So how did 1,000-year-old copper coins from a former African sultanate end up on a remote Australian beach?

An Australian anthropologist, Ian McIntosh, is determined to get to the bottom of the mystery, which began when five coins were found buried in sand by a soldier patrolling the Wessel Islands off the continent's north coast in 1944, two years after Darwin was bombed by the Japanese.

Maurie Isenberg, who was manning a radar station on the uninhabited but strategically important islands, stored the coins in a tin, and on coming across them again in 1979, sent them to a museum.

They were identified as originating in the former sultanate of Kilwa, near present-day Tanzania, and dated to as far back as the 900s.

So far, so mysterious, for according to the history books the first outsider to set foot on Australian soil was a Dutchman, Willem Janszoon, who landed in present-day north Queensland in 1606 -- more than 160 years before Captain James Cook arrived and claimed the continent for the British throne. [Read more...]



Senators accuse Apple of 'highly questionable' billion-dollar tax avoidance scheme (20 May 2013)
Apple uses a "highly questionable" web of offshore entities to avoid paying billions in US income taxes, a Senate committee alleged on Monday.

The complex arrangement includes three subsidiaries, based ostensibly in Ireland, which appear not to be designated as tax resident anywhere, the committee said. A source on the committee called them "iCompanies -- I for imaginary, invisible".

The commitee said that the arrangement, described by one senator as "the epitome" of tax-avoidance schemes, allowed Apple to pay only very small amounts of tax on much of its overseas profits, thanks to the Irish companies that exist "nowhere" for tax purposes.

Tim Cook, the CEO of Apple, will answer the accusations at a hearing convened by the bipartisan permanent subcommittee on investigation in Washington on Tuesday. Apple vehemently denied the charges ahead of the meeting. [Read more...]



A rare peek into a Justice Department leak probe (19 May 2013)
When the Justice Department began investigating possible leaks of classified information about North Korea in 2009, investigators did more than obtain telephone records of a working journalist suspected of receiving the secret material.

They used security badge access records to track the reporter's comings and goings from the State Department, according to a newly obtained court affidavit. They traced the timing of his calls with a State Department security adviser suspected of sharing the classified report. They obtained a search warrant for the reporter's personal e-mails.

The case of Stephen Jin-Woo Kim, the government adviser, and James Rosen, the chief Washington correspondent for Fox News, bears striking similarities to a sweeping leaks investigation disclosed last week in which federal investigators obtained records over two months of more than 20 telephone lines assigned to the Associated Press.

At a time when President Obama's administration is under renewed scrutiny for an unprecedented number of leak investigations, the Kim case provides a rare glimpse into the inner workings of one such probe.

Court documents in the Kim case reveal how deeply investigators explored the private communications of a working journalist -- and raise the question of how often journalists have been investigated as closely as Rosen was in 2010. The case also raises new concerns among critics of government secrecy about the possible stifling effect of these investigations on a critical element of press freedom: the exchange of information between reporters and their sources. [Read more...]



Training push fails to halt military sexual assault crisis (19 May 2013)
(Reuters) - Under pressure to fight sexual assault, the U.S. armed forces in recent years rolled out education programs about proper sexual conduct through methods like role playing and video games.

The increase in education has nevertheless failed to prevent what the nation's top general called last week "a crisis" after the Pentagon reported a 37 percent jump in the estimated number of sexual assault cases in 2012.

Moreover, the military suffered deep embarrassment when personnel who worked on preventing sexual assaults were themselves accused of sex crimes this month.

On Friday, Defense Secretary Chuck Hagel gave top brass a week to come up with a plan for discussing the problem with all troops and ensuring proper training and credentials for those who deal with new recruits and sexual assault victims.

Education campaigns teach service members basics like how to make sure the other party is a willing participant in intimate contact, or how to step in as a bystander if an alcohol-fueled situation looks like it could lead to inappropriate conduct.

The Army is in the fifth year of its "I Am Strong" sexual assault prevention campaign, under which all new soldiers are drilled on a set of 10 "sex rules." [Read more...]



After Arab Spring, Egypt's Sinai Peninsula A "Strange and dangerous place" (19 May 2013)
RAFAH, EGYPT--He counted his scars at the desert's edge.
Scabbed electrical burns, purple splotches etched by chains, a map of blisters raised by candle wax dripped across his back. His captors threatened to bury his body beneath the sand and stars. They had buried others, he knew. They held him down and called his family in Eritrea.

"Thirty-three thousand dollars for your boy's freedom."

"That amount," said his father, a cattle herder, "is bigger than our dreams."

Frezzghi Geremedhin left his East African village 15 months ago, an army deserter believing a better future as a driver or a labourer awaited him in Sudan. He was kidnapped there, smuggled into Egypt, ferried across the Suez Canal, handed over to Bedouin tribesman and chained to another African. [Read more...]



Anthrax drug brings $334 million to Pentagon advisor's biotech firm (19 May 2013)
Over the last decade, former Navy Secretary Richard J. Danzig, a prominent lawyer, presidential advisor and biowarfare consultant to the Pentagon and the Department of Homeland Security, has urged the government to counter what he called a major threat to national security.

Terrorists, he warned, could easily engineer a devastating killer germ: a form of anthrax resistant to common antibiotics.

U.S. intelligence agencies have never established that any nation or terrorist group has made such a weapon, and biodefense scientists say doing so would be very difficult. Nevertheless, Danzig has energetically promoted the threat -- and prodded the government to stockpile a new type of drug to defend against it.

Danzig did this while serving as a director of a biotech startup that won $334 million in federal contracts to supply just such a drug, a Los Angeles Times investigation found.

By his own account, Danzig encouraged Human Genome Sciences Inc. to develop the compound, and from 2001 through 2012 he collected more than $1 million in director's fees and other compensation from the company, records show.

The drug, raxibacumab, or raxi, was the first product the company was able to sell, and the U.S. government remains the only customer, at a cost to date of about $5,100 per dose. [Read more...]



America's first climate refugees: How climate change eats the Alaskan coast (19 May 2013)
The slow-moving disaster being visited on the village of Newtok is a familiar one in Alaska. People are losing the ground beneath their feet, because of erosion.

Climate change has accelerated the normal process of erosion along Alaska's rivers and coasts -- especially near the shores of the Bering and Arctic seas.

Warmer temperatures melt the permafrost, or frozen sub-surface layers which helped bind together the soil. Heavier rains produce more floods, and swollen rivers which wash away the soil. Waves break higher, because of sea-level rise, clawing at beaches.

Meanwhile, the sea ice that provided a barrier against intense storms has thinned and retreated, exposing coastal areas to tsunami-sized waves and 100 mph winds that are not uncommon in storms coming off the Bering Sea. [Read more...]



Senior Pakistani politician shot dead (19 May 2013)
Gunmen in Pakistan have killed a senior member of Imran Khan's Movement for Justice (PTI) party outside her home in Karachi.

Zahra Shahid, 60, was shot twice in the head, outside her home in Karachi by two men on motorcycle, police said on Saturday.

No one has claimed responsibility for the killing, but on his Twitter feed, Khan said he holds the rival MQM (Mutthaida Qaumi Movement) party responsible, a claim the MQM has denied.

Khan also blamed the British government, saying he had warne U.K. officials that MQM leader Altaf Hussain had made threats against his party workers. [Read more...]



Why sign up for a one-way Mars trip? Three applicants explain the appeal (19 May 2013)
A one-way trip to Mars sounds like something you'd wish on your worst enemy -- so why would more than 78,000 people from around the world pay up to $75 for a chance to die on another planet?

"I can say I have an ulterior motive," said David Brin, who has written more than a dozen science-fiction novels -- including "The Postman," which was turned into a Kevin Costner movie in 1997. "I'd get a lot of writing done, and it might be memorable."

As a master of hard science fiction, the 62-year-old Brin knows better than most applicants what the first Red Planet settlers would face if they're sent off in 2022, as the Dutch-based Mars One venture has proposed.

The settlers would have to be sealed up in habitats, protected from harsh radiation, supplied with machine-made air and water, and nourished by whatever food can be grown on a cold, barren planet. They'd have to keep their sanity, millions of miles away from their families and Mission Control. Worst of all, they'd have to face the fact that there's no guarantee of ever going back.

Will this scheme actually work? "I give it a low probability of happening," Brin said, "and I don't consider it to be the most responsible thing I've ever seen." [Read more...]

PAM COMMENTARY: Lost colony of Roanoke, part II.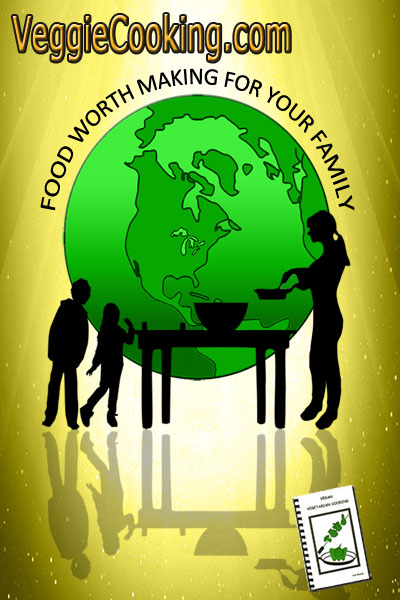 Back to Pam's NEWS ARCHIVES


Back to Pam's vegan vegetarian FUN page

Pam's vegan vegetarian cookbook, with vegan vegetarian recipes


Sources (if found on major news boards):
[AJ] - InfoWars.com, PrisonPlanet.com, or other Alex Jones-affiliated sites
[BF] - BuzzFlash.com
[DN] - DemocracyNow.org
[R] - Rense.com
[WRH] - WhatReallyHappened.com

---------------------------