Pam Rotella's Vegetarian FUN page -- News on health, nutrition, the environment, politics, and more!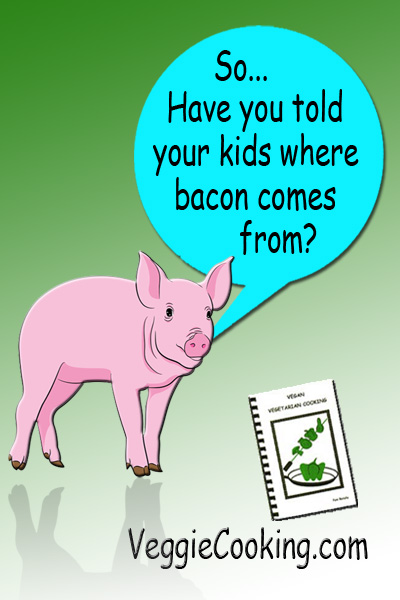 NEWS LINK ARCHIVE 2012

News from the Week of 16th to 22nd of June 2013

Firing of Five Walmart Strikers Condemned by Rep. Ellison: 'Completely Unjust and Illegal' (22 June 2013)
Update (4:45 pm EST, Saturday): Of the roughly 100 Walmart workers who this month went on strike and traveled to Arkansas, OUR Walmart alleges that five have been fired, ten have received disciplinary "coachings," and one has been suspended. Along with Lisa Lopez from Orlando, the other fired workers are from Miami; Chicago; and Lakewood, California. Organizers allege that one of workers was told directly that the termination was for striking, and that several of the "coachings" were identified as punishment for "unexcused absence" during the strike.

Asked about the firings of Walmart workers who went on strike, Congressman Keith Ellison told The Nation, "One, they are to be expected. Two, they are completely unjust and illegal." Ellison (DFL-MN), who co-chairs the Congressional Progressive Caucus, added, "Power concedes nothing without a demand, and if these CEOs at these big companies are reaping ultra-profits out of the hard labor of these workers, they're not about to give it up easily. So you're going to have these retaliatory measures." Ellison urged elected officials "to intervene and to really stick up for the workers," and said that at the CPC, "we need to be much more engaged" on the issue of workplace retaliation. "Because people shouldn't have to suffer in silence," said Eliison, "and if people are willing to step out there, and to risk so much, they shouldn't be alone."

Reached by e-mail, Congressman Alan Grayson (D-FL) also slammed Lisa Lopez's termination: "It's ridiculous that WalMart would fire an employee for bringing WalMart's own rule book to the job. Whom do they think they are fooling? Would WalMart fire me for bringing the Constitution to work?"

Reached by e-mail Saturday regarding the alleged retaliation, Walmart spokesperson Kory Lundberg said that fired workers Maria Roberty and Jovani Gomez were "terminated for violating the Walmart attendance policy--to suggest otherwise would be wrong and not based in fact." Lundberg wrote that Lisa Lopez and a co-worker "were both coached recently for committing the same food safety violation at the same time." Lundberg noted that Lakewood worker Nicole Mora "gave her two-week notice" this week prior to her alleged retaliatory firing. [Read more...]



Pentagon flash drive ban has many exceptions (22 June 2013)
WASHINGTON (Reuters) -- The Pentagon has granted many exceptions, possibly numbering in the thousands, to allow staff members who administer secure computer networks to use flash drives and other portable storage devices, department spokesmen say.

The exceptions to policies barring the use of such devices could make it easier for rogue employees to remove sensitive documents. But officials say waivers go to people who update software and run helpdesk services for the Pentagon's vast computer network and are needed to run the system efficiently.

The U.S. government's handling of sensitive documents has come under scrutiny since Edward Snowden, a systems administrator for a contractor with the National Security Administration, copied classified materials at a Hawaii installation and leaked them to the news media.

Snowden used a simple flash drive to store the materials, according to a government source close to the investigation. [Read more...]



Air Force officer charged with rape and child molestation (22 June 2013)
A U.S. Air Force lieutenant colonel faces court-martial after being charged with assault, rape and lewd acts against a child for a series of alleged abuses over a six-year period in two states.

The Military Times reported on Thursday that Lt. Col. Reginald W. Kabban's trial at Wright-Patterson Air Force Base in Ohio, where he is currently stationed, has been rescheduled for Sept. 23. Kabban was originally set to go to trial on June 10.

Prosecutors said Kabban's attacks against the victim, a girl younger than 12 years old, allegedly occurred between August 2005 and November 2011 in Virginia and Ohio. Business Insider reported that Kabban was previously posted at the Pentagon in Arlington, Virginia, close to the location of the initial assaults. He is accused of fondling, tripping, hitting the girl in the face and cutting her in the arm with a knife.

In May, Lt. Col. Jeff Krusinski, who led the USAF's Sexual Assault Prevention office, was arrested for allegedly attacking a woman in a parking lot. A sexual assault "prevention and response" brochure was later revealed to advise victims, "It may be advisable to submit." [Read more...]



Lt. col. accused of rape, assault and lewd acts with a child (20 June 2013)
Kabban allegedly struck with his hand, tripped and fondled a girl younger than 16 on multiple occasions in or near Stafford, Va., between August 2005 and July 2009, according to a working document of charges provided by the Air Force.

He is accused of sexually touching a child younger than 12 various times there from October 2007 to July 2009, it says.

The alleged offenses in Ohio occurred from August 2009 to November 2011 in or near Centerville, according to the document.

They include two counts of rape of a child younger than 16 and a child between the ages of 12 and 15; touching the child sexually; striking the child in the face, tripping the child and cutting the child on the arm with a knife. [Read more...]



Italian Supreme Court rules Meredith Kercher murder was a sex game gone wrong and order Amanda Knox back for trial (18 June 2013)
Italy's high court today faulted the acquittal of Amanda Knox by the appeals court for the murder of her roommate, ruling that it WAS a 'sex game gone wrong' and ordered her back for trial.

The Supreme Court said the ruling was full of 'deficiencies, contradictions and illogical' conclusions and ordered the new appeals court to look at all the evidence to determine whether Knox helped kill the teen.

In March, the Court of Cassation overturned Knox's acquittal in the 2007 murder of flatmate Meredith Kercher and ordered a new trial.

On Tuesday, the high court issued its written reasoning for doing so. Kercher's body was found in November 2007 in her bedroom of the house she shared with Knox in Perugia, a central Italian town popular with foreign exchange students. [Read more...]



Disabled Ohio mother and her daugther kept as house slaves for 2 years (18 June 2013)
A mentally disabled mom and her 6-year-old daughter were held captive in an Ohio home for two years by a trio of sickos who terrorized them with pit bulls and snakes, authorities said Tuesday.

Two men and a woman were arrested in the heinous case, accused of subjecting the mother to "subhuman beatings" and forcing her to beat her own child on camera.

The suspects also turned the mom into a virtual slave, making her clean and shop for them, officials said. The mother and daughter were mostly kept in a locked basement, guarded by pit bulls and pythons.

Prosecutors said suspects Jordie Callahan, 26, Jessica Hunt, 31, and Daniel Brown, 33, cashed the mother's monthly disability check and used the money to feed their addictions to pain pills. They were hit with federal charges of kidnapping and extortion. Callahan was also slapped with three counts of weapons possession. [Read more...]



Smithfield proxy details high-stakes negotiations (22 June 2013)
A whirlwind of meetings and bids. A spurned invitation to China. A scheme to spin off part of the pork business as "Freshco" and restyle the rest of the company as "New Smithfield."

A preliminary proxy from Smithfield Foods Inc. this week offered an inside look at a frenzied two months of bargaining, leading to the announcement in late May that the pork company would be taken over, pending shareholder and regulatory approval, by Shuanghui International Holdings Ltd. of China.

Smithfield executives ricocheted from negotiations with Shuanghui and two unidentified foreign companies. One day last month, according to the proxy, officials of one of the unnamed companies met Smithfield representatives in New York while Shuanghui executives conducted "site visits" at "various operating locations of Smithfield."

And during this time, the Smithfield-based company also played the role of pursuer, seeking to purchase a packaged-meats business. [Read more...]



Street View: Google given 35 days to delete wi-fi data (21 June 2013)
Google has been given 35 days to delete any remaining data it "mistakenly collected" while taking pictures for its Street View service, or face criminal proceedings.

But the UK Information Commissioner's Office did not impose a fine.

Its investigation into Google reopened last year after further revelations about the data taken from wi-fi networks.

During that inquiry, additional discs containing private data were found.

Google had previously pledged to destroy all data it had collected, but admitted last year that it had "accidentally" retained the additional discs. [Read more...]



Pa. woman sues McDonald's store owners over prepaid debit card used for wages (17 June 2013)
She asked for paper - but all they offered was plastic.

A Pennsylvania woman is now suing the McDonald's franchise that refused to pay her by check and instead insisted on employees using payroll debit cards.

"I'm looking for the pay I am owed and for them to understand there has to be an option," Natalie Gunshannon, 27, told the Citizen's Voice newspaper.

Gunshannon worked less than a month at the Shavertown McDonald's location when she learned that the franchise required employees to accept payment on a J.P. Morgan Chase payroll card. But the card, she contends, imposes fees on virtually every transaction, creating a monetary and physical barrier to her hard-earned cash. Among the costs, according to her lawsuit: $1.50 for an ATM withdrawal, $5 for over-the-counter cash withdrawals and $1 to check the balance. There's even a charge to pay a bill online or if the card is lost or stolen.

"When they work hard and earn their wages, why should they have to pay fees to collect their rightful wages?" her attorney, Mike Cefalo, told the Wilkes Barre Times-Leader. [Read more...]



Mackenzie River, the 'Amazon of North,' under threat (22 June 2013)
Today the country's longest river is a vague memory from social studies class for most Canadians, a remote place out of sight, out of mind.

But international scientists say the Mackenzie River and its tributaries, stretched across a sprawling basin that occupies nearly 20 per cent of Canada, plays a crucial role in cooling a warming climate.

"It tends to act as a climate stabilizer," Henry Vaux, a resource economist at the University of California, Berkeley, said in a telephone interview.

If growing threats to the Mackenzie watershed aren't better controlled, "loss of the refrigeration capacities of the basin is simply going to feed further warming," he added. [Read more...]



US Department of Agriculture probes Oregon Monsanto GM wheat mystery (22 June 2013)
It is a mystery that could cost the American farmer billions: how rogue genetically modified wheat plants turned up on a farmer's field in Oregon.

The scientist who first discovered the renegade grain -- by dipping a plastic strip into a tube of pulped plant, in order to check its genetics -- believes the GM wheat could have entered America's food supply undetected years ago, and could still be in circulation.

"There's a lot of potential for how it could have got into the supply," said Carol Mallory-Smith, a professor of weed sciences at Oregon State University. "It could have already been processed. It could have gone for animal feed somewhere or it could have gone for something else. It could have gone for storage."

The Department of Agriculture, which is conducting a secretive investigation into the renegade GM wheat outbreak, maintains the GM wheat remained confined to a single 125-acre field on a single farm in eastern Oregon. Officials said there was no evidence the contaminated wheat was in the marketplace. [Read more...]

PAM COMMENTARY: The flip side of that comment is that there's no evidence the wheat ISN'T already in the marketplace.



EPA abandons investigation into fracking pollution (21 June 2013)
The EPA is dropping its only investigation that has found evidence of water contamination from fracking.

Following a three-year study of groundwater pollution around Pavilion, Wyo., the EPA concluded in a draft report in 2011 that fracking chemicals were a likely cause. The finding was obviously controversial -- frackers would like us to believe that injecting poisonous chemicals into the ground couldn't possibly poison water. Critics of the research found fault with the EPA's methodology and said contamination could have predated fracking.

In the face of these controversies, the agency backed down Thursday, announcing that it was halting the research and abandoning its own draft findings. From The Hill:

"The EPA said it will not complete or seek peer review of a 2011 draft study, which found that groundwater pollution in the Pavillion, Wyo., area was consistent with chemicals used in gas production." [Read more...]



Virginia to protect site of Pocahontas story's origin (22 June 2013)
Early Virginia, before the Europeans moved in and changed things, was ruled from a low bluff in Gloucester County, above a shallow bay framed by three creeks.

It was there that Chief Powhatan received John Smith in 1607, there that the Pocahontas legend began and there that modern-day landowner Lynn Ripley started picking up pieces of broken American Indian pottery so they wouldn't cut her dog's paws.

And it is there that representatives of Virginia's Indian tribes met with the governor Friday to formalize an easement to forever protect the site believed to be Powhatan's seat of power, called Werowocomoco.

"Werowocomoco is a national treasure," said Randolph Turner III, a retired archaeologist from the state Department of Historic Resources. "Indeed, it's a site of international importance. It will be protected in perpetuity."

For $600,000, the state purchased development rights to 58 acres owned by Bob and Lynn Ripley. No digs have been conducted there since 2010, but archaeologists estimate that only 2 percent of the Indian settlement has been excavated. The easement protects the land from disturbance for future archaeologists, and for Virginia's contemporary Indians who are descended from the tribes in Powhatan's chiefdom. [Read more...]



Gagged by Big Ag; Horrific abuse. Rampant contamination. And the crime is...exposing it? (18 June 2013)
It was a major PR win for PETA--which often appeals to local authorities to make arrests but rarely gets the kind of cooperation they got from the Greene County Sheriff's Office--but it was also a hollow victory. "Who in their right mind would want to work in a dusty, ammonia-ridden pig shed for nine bucks an hour but somebody who, literally, had no other options?" asked Dan Paden, the senior researcher at PETA who helped run the investigation. "And at the end of a long, frustrating day, when you are trying to move a pig who hasn't been out of its crate in [months], that's when these beatings occur--and people do stupid, cruel, illegal things." PETA was urging prosecutors to go beyond plea agreements for farmworkers; they wanted charges against farm owners and their corporate backers, to hold them responsible for crimes committed by undertrained, overburdened employees.

This prospect scared industrial-scale meat producers into organizing a coordinated pushback. Recognizing that, in the era of smartphones and social media, any worker could easily shoot and distribute damning video, meat producers began pressing for legislation that would outlaw this kind of whistleblowing. Publicly, MowMar pledged to institute a zero-tolerance policy against abuse and even to look into installing video monitoring in its barns. And yet last summer, at the World Pork Expo in Des Moines, MowMar's co-owner Lynn Becker recommended that each farm hire a spokesperson to "get your side of the story out" and called the release of PETA's video "the 9/11 event of animal care in our industry."

As overheated as likening that incident to a terrorist attack may seem, such thinking has become woven into the massive lobbying effort that agribusiness has launched to enact a series of measures known (in a term coined by the New York Times' Mark Bittman) as ag gag. Though different in scope and details, the laws (enacted in 8 states and introduced in 15 more) are viewed by many as undercutting--and even criminalizing--the exercise of First Amendment rights by investigative reporters and activists, whom the industry accuses of "animal and ecological terrorism."

Using a legal cudgel to go after critics wasn't entirely a new tactic for agribusiness. PETA first began undercover investigations around 1981--getting video of rhesus monkeys being vivisected in a Maryland medical research lab by posing as employees--and a few legislatures responded by enacting laws to protect animal research from exposés. (Only Kansas had the foresight to expand its law to cover "livestock and domestic animals.") Then, in 1992, when two ABC PrimeTime Live reporters shot undercover video of Food Lion workers in the Carolinas repackaging spoiled meat, Food Lion sued--not for libel, since the tapes spoke for themselves, but for fraud and trespass, because the reporters had submitted false information on their job applications. (A jury awarded $5.5 million, but an appeals court reduced it to just $2.) In 1996, at the height of the mad cow scare, the Texas Beef Group launched a two-year lawsuit against Oprah Winfrey over an episode that questioned the safety of hamburger. Recently, not only has the rhetoric heated up, but so has the coordinated legislative effort. Deeply invested in industrywide methods that a growing number of consumers find distasteful or even cruel, agribusiness has united in making sure that prying eyes literally don't see how the sausage is made. [Read more...]



Wolf chases man on motorcycle in British Columbia (22 June 2013)
BANFF, Alberta -- A Canadian man says he was chased by a gray wolf while he was riding a motorcycle in British Columbia.

Tim Bartlett of Banff tells the National Post the wolf darted onto the roadway and began chasing him June 8 as he was riding through the Canadian Rockies. The animal got within several feet of him before Bartlett accelerated.

After Bartlett put some distance between himself and the wolf, he stopped to take some photos, capturing it in full pursuit. He says he could hear the wolf's feet on the road.

He says he believes the wolf was after his bike. Bartlett accelerated again as traffic picked up, and he says he last saw the wolf running away from the highway and into the trees. [Read more...]



Central California farmers save 65,000 rare, tricolored blackbirds (14 June 2013)
An estimated 65,000 rare, tricolored blackbirds -- roughly one-fifth of the species' entire global population -- were saved this year when six Central California dairy farmers were paid to delay harvesting their silage crops through the nesting season.

With help from Audubon California and the U.S. Department of Agriculture's Natural Resources Conservation Service, the Tulare and Kern County farmers were paid about $393 per acre for the resulting disruptions to their labor schedules and drop in the quality of grain.

The voluntary program made the farmers about two weeks later than usual in harvesting their crops. However, the birds, which tend to nest in farmlands that resemble the marshlands of their historic range, successfully fledged by the end of May.

"It's not an ultimate solution," said Anita Brown, spokesperson for the USDA. "But by working together, farmers are going forward so that we can eat, and birds are nesting for the survival of their species." [Read more...]



Alberta Flooding photo map (22 June 2013)
We've plotted images from Herald journalists and readers to help give some sense of the destruction of the flooding. If you have photographs to share, please send them to feedback@calgaryherald.com.

Some locations are estimated. [Read more...]



When in doubt, NSA searches information on Americans (22 June 2013)
"These documents confirm many of our worst fears," Jameel Jaffer, the American Civil Liberties Union's deputy legal director, said in a statement Friday. "The 'targeting' procedures indicate that the NSA is engaged in broad surveillance of Americans' international communications."

The "minimization' procedures" referenced at Tuesday's hearings to protect Americans' constitutional rights "turn out to be far weaker than we imagined they could be," he said.

The procedures, he noted, would even allow the NSA to collect and disseminate attorney-client communications -- and, in some circumstances, to turn them over to Justice Department prosecutors. The government also "claims the authority to retain Americans' purely domestic communications in certain situations," Mr. Jaffer said.

"Congress needs to do much more -- and so does the president -- to exercise far more oversight," says Ginger McCall, Director of the Open Government Program, at the Electronic Privacy Information Center, a Washington-based advocacy group in an interview. "The NSA needs to cease or substantially modify these overreaching programs." [Read more...]



Snowden extradition battle in Hong Kong could go on for years (22 June 2013)
Simon Young, a law professor at the University of Hong Kong, said that while the first charge involving theft might readily find equivalence in Hong Kong, the latter two spying offences will likely attract "litigation and dispute" in the courts.

The timeframe for such proceedings remains unclear, but Hectar Pun, a lawyer with human rights expertise, was quoted as saying such an extradition could take three to five years.

Under Hong Kong's extradition mechanism, a request first goes through diplomatic channels to Hong Kong's leader, who decides whether to issue an "authority to proceed". If granted, a magistrate issues a formal warrant for the arrest of Snowden.

Once brought before the court, the judge would decide whether there was sufficient evidence to commit Snowden to trial or dismiss the case, though any decision could be appealed in a higher court. [Read more...]



U.S. charges Snowden with espionage (21 June 2013)
Federal prosecutors have filed a criminal complaint against Edward Snowden, the former National Security Agency contractor who leaked a trove of documents about top-secret surveillance programs, and the United States has asked Hong Kong to detain him on a provisional arrest warrant, according to U.S. officials.

Snowden was charged with theft, "unauthorized communication of national defense information" and "willful communication of classified communications intelligence information to an unauthorized person," according to the complaint. The last two charges were brought under the 1917 Espionage Act.

The complaint, which initially was sealed, was filed in the Eastern District of Virginia, a jurisdiction where Snowden's former employer, Booz Allen Hamilton, is headquartered and a district with a long track record of prosecuting cases with national security implications. After The Washington Post reported the charges, senior administration officials said late Friday that the Justice Department was barraged with calls from lawmakers and reporters and decided to unseal the criminal complaint.

A Justice Department spokeswoman declined to comment.

Snowden flew to Hong Kong last month after leaving his job at an NSA facility in Hawaii with a collection of highly classified documents that he acquired while working at the agency as a systems analyst. [Read more...]



Five myths about the National Security Agency (21 June 2013)
When the National Security Agency was created through a top-secret memorandum signed by President Harry Truman in 1952, the agency was so secret that only a few members of Congress knew about it. While the NSA gradually became known over the decades, its inner workings remain extremely hidden, even with the recent leaks about its gathering of Americans' phone records and tapping into data from the nine largest Internet companies. Let's pull back the shroud a bit to demystify this agency.

1. The NSA is allowed to spy on everyone, everywhere.
After his release of documents to the Guardian and The Washington Post, former NSA contractor Edward Snowden said, "I, sitting at my desk, certainly had the authorities to wiretap anyone, from you or your accountant to a federal judge to even the president if I had a personal e-mail."

But Snowden probably couldn't eavesdrop on just about anyone, including the president, without breaking the law. The Foreign Intelligence Surveillance Act forbids the NSA from targeting U.S. citizens or legal residents without an order issued by the Foreign Intelligence Surveillance Court. This applies whether the person is in the United States or overseas. According to documents from Snowdenpublished by The Post and the Guardian on Thursday, if agency employees pick up the communications of Americans incidentally while monitoring foreign targets, they are supposed to destroy the information unless it contains "significant foreign intelligence" or evidence of a crime.

What's technically feasible is a different matter. Since 2003, the NSA has been able to monitor much of the Internet and telephone communication entering, leaving and traveling through the United States with secret eavesdropping hardware and software installed at major AT&T switches, and probably those of other companies, around the country. [Read more...]



CIA agents training Syrian rebels since late 2012: reports (21 June 2013)
The CIA and US special operations forces have been training Syrian rebels for months, since long before President Barack Obama announced plans to arm the opposition, the Los Angeles Times reported Friday.

Training for rebel forces covers the use of anti-tank and anti-aircraft weapons and has been carried out at bases in Jordan and Turkey since late last year, the newspaper reported, citing unnamed US officials and rebel commanders.

The two-week courses, for about 20 to 45 fighters at a time, began last November at a new US base in the desert in southwest Jordan, it said.

The report came days after the Obama administration announced it had approved the arming of Syrian rebels, though analysts said the United States likely would avoid providing sophisticated guided anti-tank or anti-aircraft weapons. [Read more...]



Reduce your cholesterol with chocolate: Research (21 June 2013)
(NaturalNews) More good news for chocolate lovers: Research shows that the polyphenols in cocoa powder can improve your cholesterol levels.

Like certain other foods such as berries and green tea, cocoa powder is high in antioxidant chemicals known as polyphenols. In cocoa, the polyphenol family known as the flavanols predominates. Studies have shown that these polyphenols are good for the heart.

One of the first studies to examine how these polyphenols affect cholesterol levels was conducted by researchers from the University of Hull, England, and published in the journal Diabetic Medicine in 2010. The experiment was a crossover study, meaning that participants were randomly assigned to one of two conditions (experimental or control), and then the two groups were switched. In this manner, the researchers could compare the effects of the intervention on specific individuals as well as the group as a whole.

The randomized, double-blind study involved 12 participants with type 2 diabetes. The experimental intervention involved feeding them 45 g of high-polyphenol chocolate per day, while the control intervention involved an equal amount of low-polyphenol chocolate. The researchers found that consumption of high-polyphenol chocolate was associated with an increase in HDL ("good") cholesterol and a decrease in the total cholesterol to HDL ratio. [Read more...]



Too much red meat 'can heighten the chances of developing diabetes' (19 June 2013)
The chances of developing diabetes can be heightened by eating large amount of red meat, according to new research.

Researchers at the University of Singapore have found that raising red meat consumption by more than half a serving a day was associated with a 48 per cent increase in the risk of developing diabetes over the following four years. In turn, lowering red meat consumption by the same amount led to a 14 per cent reduction in risk.

Scientists analysed data from three studies involving around 150,000 men and women, with diets assessed by means of food questionnaires.

Among the test group, the researchers recorded more than 7,500 cases of type 2 diabetes.

Dr An Pan, from the National University of Singapore, wrote in the journal JAMA Internal Medicine that: "Increasing red meat intake during a four year interval was associated with an elevated risk of T2DM (type 2 diabetes mellitus) during the subsequent four years..." [Read more...]



Outreach on Obamacare begins (21 June 2013)
As a multimillion-dollar national campaign launches Sunday to enroll Americans in the nation's new health care program, Maryland officials have already begun enlisting local groups in a similar drive.

In one example, 200 Christian, Jewish and Muslim religious leaders were brought together in Baltimore in May to discuss the health care initiative -- part of a series of meetings and webinars to engage hospitals, religious congregations, insurance brokers and other groups seen as crucial to the outreach campaign.

The state will begin more aggressive steps, including a door-to-door effort to reach the most vulnerable residents, later in the summer and early fall, ahead of the October opening of the enrollment period for Maryland's health exchange. As the date of full implementation gets closer, outreach operations will ramp up with advertising, a telephone hot line and other methods.

"Outreach is not only important but really critical to our success," said Carolyn A. Quattrocki, executive director of the Governor's Office of Health Care Reform. "There are lots of people that still don't fully understand what will happen Oct. 1 and what they need to do to take advantage." [Read more...]



Antibiotics linked to eczema risk in children (20 June 2013)
Giving antibiotics to babies and young children could raise their chance of developing eczema by 40 per cent, according to researchers.

A review of 20 earlier studies found that children with eczema are significantly more likely to have been treated with antibiotics during their first year of life.

Every additional course of antibiotics appeared to increase the risk by a further seven per cent, but there is no evidence that antibiotics taken by mothers during pregnancy confer a similar risk to their unborn child, researchers found.

Dr Teresa Tsakok, of Guy's and St Thomas' Hospital NHS Trust, London, said: "One potential explanation is broad-spectrum antibiotics alter the gut microflora and this in turn affects the maturing immune system in a way that promotes allergic disease development." [Read more...]



Edward Iacobucci, Citrix founder, dies of pancreatic cancer (21 June 2013)
Tech industry entrepreneur Edward Iacobucci, founder of the multinational software corporation Citrix Systems, died Friday morning of pancreatic cancer at his home in Boca Raton.

He was 59.

"He was a technological visionary," said internet technology specialist Erich Steller, who worked with Iacobucci at Citrix and followed him to two other companies. "He helped revolutionize how we use Windows today."

Iacobucci started his career as a young software engineer at IBM, but then did something bold and almost unheard of in the software world in 1989: he left, taking some of IBM's software designers with him.

The software company they created, Citrix, became one of the nation's most successful, bringing in about half a billion dollars in revenue by the time Iacobucci left in 2000. [Read more...]

PAM COMMENTARY: Steve Jobs died of pancreatic cancer, too, and they were both big tech bosses. I wonder if their cell phones and wifi-enabled devices killed them. The pancreas is located in an area likely to be penetrated by radio waves while sitting and using wireless devices.



FBI's Use of Drones for U.S. Surveillance Raises Fears over Privacy, Widening Corporate-Gov't Ties (21 June 2013) [DemocracyNow.org]
AMY GOODMAN: In a statement, Democratic Senator Mark Udall questioned whether drone spying is constitutional, saying, "I am concerned the FBI is deploying drone technology while only being in the 'initial stages' of developing guidelines to protect Americans' privacy rights." Udall said. Meanwhile, in the latest leak of classified NSA material, The Guardian reported Thursday the NSA can keep copies of intercepted communications from or about U.S. citizens if the material contains significant intelligence or evidence of crimes.

According to the report, The Foreign Intelligence Surveillance Court or FISA Court signed off on rules that appear to grant wide latitude to the NSA in making use of data, rather than minimizing its usage. Well, to talk about the issue of domestic surveillance, we're joined by Heidi Boghosian, whose new book examines increasing monitoring of ordinary citizens, and the corporations that work with the government to mine data collected from a wide range of electronic sources. Heidi Boghosian is executive director of the National Lawyers Guild, co-host of the weekly civil liberties radio show Law and Disorder. Her forthcoming book is called, "Spying on Democracy: Government Surveillance, Corporate Power and Public Resistance." Due out in August. Welcome to Democracy Now!, Heidi. Let's talk first drones. Drones over the United States, how they're used.

HEIDI BOGHOSIAN: Both, I believe conservative and liberals have been claiming for years that drone use in the United States is rife for abuse. The reason is, they can be made in any size. Researchers at John Hopkins are looking into how butterflies move so that they could craft drones the size of mosquitoes or birds. They have the ability to have infrared cameras on them, heat sensors, and also the ability to stay airborne -- they call it loitering -- for long periods of time. contractors such as Raytheon and Boeing are working into ways to keep them airborne even longer. The danger of course being that with small drones, they can pass in dense urban areas such as New York City into an apartment building, stay there, conduct surveillance. Even now drones have the capacity through heat sensors to determine, I think through a one foot concrete wall, if people are moving around inside.

AMY GOODMAN: So if you swat a mosquito, you could be charged with damaging government property?

HEIDI BOGHOSIAN: That's right, a felony offense. [Read more...]

PAM COMMENTARY: I've read that the really small drones aren't practical because they can't fight the wind. They might work indoors, though.



Computer glitch halts Southwest flights (21 June 2013)
A spokesman for Southwest Airlines said all departing flights Friday night were grounded due to a systemwide computer problem.

Southwest spokesman Brad Hawkins told The Bee that about 250 flights, mostly along the West Coast, were affected out of the company's 3,400 flights on Friday. He added that the company would be "unwinding" the delays using a backup computer system, which included 23 flights into and out of Sacramento International Airport.

At 11 p.m., several of the flights had taken off and at least one was canceled, according to FlightStats.com. Passengers and those expecting passengers can check flight statuses by visiting http://www.southwest.com/flight/flight-status-select.html or by calling the airline at (800) 435-9792.

Aircraft in the air were unaffected. The problem affected the airline's ability to do such things as conduct check-in, print boarding passes and check aircraft weight. [Read more...]



Alberta floods: Thousands forced to evacuate from Calgary; three confirmed dead (21 June 2013)
Communities throughout southern Alberta continued to fight a watery onslaught that began with torrential rains Wednesday night.

From Canmore and Banff in the mountain parks through to Calgary and points east, overflowing rivers continued to wash out roads and bridges, inundate homes and turn streets into dirt-brown tributaries thick with smashed trees and furniture.

About 250 mm of rain had fallen in the flood zone, the Bow River basin, and another 50 mm was expected Friday and 20 mm more on Saturday.

Prime Minister Stephen Harper flew in from Ottawa to tour the hardest-hit areas with Premier Alison Redford. [Read more...]



Sunday's Supermoon: Overhyped? (21 June 2013)
A message to the skywatchers: tilt your head back after nightfall on Sunday, and you'll see the closest full moon of the year -- a phenomenon known as a "supermoon."

Except it's not all that super, and it's not really a phenomenon. In fact, the term "supermoon" was coined not by a scientist, but by an astrologer. And unless you're uniquely in tune with the brightness and largeness of the moon on other nights, you likely won't notice a difference.

But, NASA scientists say, any excuse to gaze at the moon trumps the lack of geophysical significance.

Let's back up. The moon takes an elliptical shape as it orbits the Earth every month, which means once a month it reaches the point in its orbit closest to Earth -- that's known as perigee. On Sunday, the moon will be 10 percent closer than an average perigee and full -- and thus about 12 percent bigger, according to Michelle Thaller, an astronomer at NASA's Goddard Spaceflight Center.

But can the human eye discern a 12 percent difference? [Read more...]



Small, renewable-power producers take complaints about PSC to federal agency (21 June 2013)
HELENA -- Small, renewable-power producers in Montana, who say the state Public Service Commission is making it increasingly difficult for them to get a power-sale contract, have taken their complaint to federal regulators.

A trio of project developers says the PSC is not enforcing federal law that requires utilities to buy power from these independent projects, and last week asked the Federal Energy Regulatory Commission to intervene.

The trio's petition to FERC says NorthWestern Energy, the state's largest electric utility, often won't fairly negotiate with small power projects on a contract and otherwise "stonewalls" them. Recent PSC rulings support these actions, in violation of federal law, they said.

"The PSC just basically rubber-stamps the utility now," said Dave Healow, a wind-power developer from Billings. "We don't have a chance. ... [Read more...]



Oil companies will curb use of air guns that torment marine mammals (21 June 2013)
Whales, dolphins, and manatees will finally enjoy some peace and quiet in parts of the Gulf of Mexico following a legal settlement that will restrict the use of oil industry air guns.

As if dodging oil spills and dead zones in the Gulf isn't bad enough, the marine mammals there are also subjected to deafening pulses of noise fired from boats searching for new oil fields to drill. "These super-loud airblasts hurt whales and dolphins," said Miyoko Sakashita of the Center for Biological Diversity in a statement. "The seismic surveys sound like an underwater explosion, causing deafness and stress that can disrupt whales' behaviors and even lead to strandings."

The legal settlement filed Thursday with a federal court will block the use of the sonar guns in parts of the Gulf until the end of 2015. It will also add manatees to the list of species whose presence requires an automatic silencing of sonar blasts. From the Associated Press:

"Oil and gas companies working in the Gulf of Mexico have agreed not to use seismic surveys for the next 2 ½ years in three areas considered critical to whales and along the coast during the peak calving season for bottlenose dolphins." [Read more...]



Feds approve 1.4B ton coal deal with Crow Tribe (20 June 2013)
BILLINGS, Mont. -- The U.S. government approved plans by a Montana Indian tribe to lease an estimated 1.4 billion tons of coal to a Wyoming company that's moving aggressively to increase coal exports to Asia, the company and tribe announced Thursday.

The deal between Cloud Peak Energy and the Crow Tribe involves more coal than the U.S. consumes annually.

The Bureau of Indian Affairs' (BIA) approval allows Cloud Peak to begin exploration work on the Crow reservation.

Cloud Peak has pending agreements to ship more than 20 million tons of coal annually through three proposed ports in Washington and Oregon. Officials in both states oppose the port projects on environmental grounds, but federal officials said earlier this week they planned only limited environmental reviews of the projects. [Read more...]



Enron's Jeffrey Skilling sees jail sentence reduced to 14 years (21 June 2013)
The former chief executive of Enron, jailed for his role in the collapse of the energy giant, could be free before the end of the decade after he was given a shorter sentence as a result of an agreement with prosecutors.

Jeff Skilling, who was originally sentenced to more than 24 years in 2006, was resentenced to 14 years at a court in Houston on Friday.

A federal judge in signed off on an agreement betwee Skilling and federal prosecutors, under which he will drop his appeal and forfeit $40m in assets seized by the government.

Skilling was given the longest sentence of any executive involved in the 2001 collapse of Enron, once one of the world's largest energy companies. The company's fall was one of the biggest business scandals of the decade, costing thousands their jobs and wiping out billions for shareholders and pensioners.

In May 2006, Skilling was convicted on 19 charges including conspiracy, insider trading, securities fraud and making false statements to auditors. US district judge Sim Lake sentenced Skilling to 292 months -- more than 24 years -- in prison. [Read more...]



GCHQ taps fibre-optic cables for secret access to world's communications (21 June 2013)
Britain's spy agency GCHQ has secretly gained access to the network of cables which carry the world's phone calls and internet traffic and has started to process vast streams of sensitive personal information which it is sharing with its American partner, the National Security Agency (NSA).

The sheer scale of the agency's ambition is reflected in the titles of its two principal components: Mastering the Internet and Global Telecoms Exploitation, aimed at scooping up as much online and telephone traffic as possible. This is all being carried out without any form of public acknowledgement or debate.

One key innovation has been GCHQ's ability to tap into and store huge volumes of data drawn from fibre-optic cables for up to 30 days so that it can be sifted and analysed. That operation, codenamed Tempora, has been running for some 18 months.

GCHQ and the NSA are consequently able to access and process vast quantities of communications between entirely innocent people, as well as targeted suspects.

This includes recordings of phone calls, the content of email messages, entries on Facebook and the history of any internet user's access to websites -- all of which is deemed legal, even though the warrant system was supposed to limit interception to a specified range of targets. [Read more...]



The other hacking scandal: Suppressed report reveals that law firms, telecoms giants and insurance companies routinely hire criminals to steal rivals' information (21 June 2013)
Some of Britain's most respected industries routinely employ criminals to hack, blag and steal personal information on business rivals and members of the public, according to a secret report leaked to The Independent.

The Serious Organised Crime Agency (Soca) knew six years ago that law firms, telecoms giants and insurance were hiring private investigators to break the law and further their commercial interests, the report reveals, yet the agency did next to nothing to disrupt the unlawful trade.

It is understood that one of the key hackers mentioned in the confidential Soca report admitted that 80 per cent of his client list was taken up by law firms, wealthy individuals and insurance companies. Only 20 per cent was attributed to the media, which was investigated by the Leveson Inquiry after widespread public revulsion following the phone-hacking scandal.

Soca, dubbed "Britain's FBI", knew six years ago that blue-chip institutions were hiring private investigators to obtain sensitive data -- yet did next to nothing to disrupt the unlawful trade. The report was privately supplied to the Leveson Inquiry into press ethics in 2012 yet the corruption in other identified industries, including the law, insurance and debt collectors, and among high-net worth individuals, was not mentioned during the public sessions or included in the final report.

Tom Watson, the campaigning Labour MP, said: "What is astonishing about this whole murky affair is that Soca had knowledge of massive illegal invasions of privacy in the newspaper industry -- but also in the supply chains of so-called blue-chip companies. [Read more...]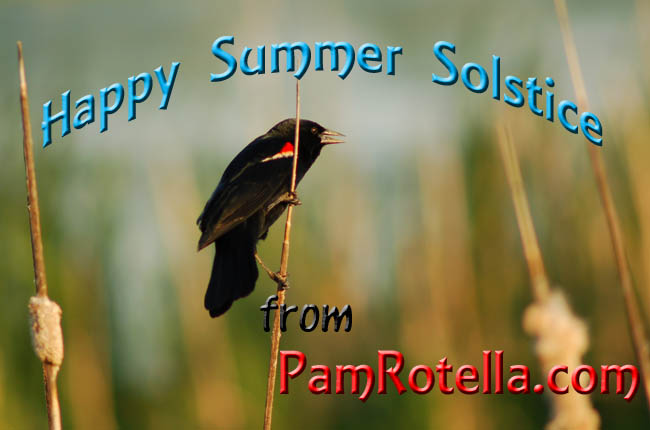 Official: Food Network will not renew Paula Deen's contract (21 June 2013)
New York (CNN) -- Celebrity chef Paula Deen's contract with the Food Network will not be renewed, the network said Friday, the latest fallout over revelations this week that she admitted to using a racial epithet in the past.

Deen's contract with the network, which airs three shows featuring the chef, expires at the end of the month, it said.

The Food Network's announcement followed reports that Deen acknowledged in a lawsuit deposition to using the "N word." Earlier in the week, the network said it would monitor the situation, but that it "does not tolerate any form of discrimination."

In a statement, Deen thanked the network for 11 "great years."

"... I have had the pleasure of being allowed into so many homes across the country and meeting people who have shared with me the most touching and personal stories," she said. "... This would not have been possible without the Food Network. Thank you again. Love and best dishes to all of ya'll." [Read more...]

PAM COMMENTARY: I never understood why the Food Network promoted high-fat cooking. Why go through the trouble of cooking if the food is unhealthy? When she announced that she had diabetes (after landing up a drug advertising contract), it was no surprise.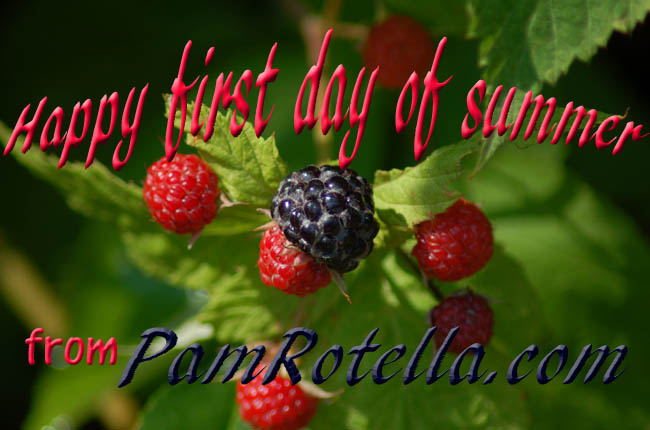 Did U.S. Gov't Lie about TWA Flight 800 Crash? Ex-Investigators Seek Probe as New Evidence Emerges (20 June 2013) [DemocracyNow.org]
JUAN GONZÁLEZ: We begin with a look at shocking new claims about an airplane crash that happened 17 years ago. More than 200 people were killed when TWA Flight 800 burst into flames just minutes after taking off from New York on July 17th, 1996. The cause of that explosion has been in dispute ever since. Government investigators say it was most likely triggered by a failure in the plane's electrical system. But many witnesses say they saw a streak a light move toward the plane before the explosion.

Now, six investigators who participated in the original probe of the crash have come forward to request that the case be reopened. They have petitioned the National Transportation Safety Board to reactivate its investigation. Their stories are featured in a new film directed by Kristina Borjesson, a former CBS News producer. We'll be joined by her later in the broadcast, but first we look at Kristina's 17-year struggle to discover what happened on the night TWA Flight 800 went down. Her story is featured in the film Shadows of Liberty, directed by Jean-Philippe Tremblay. This clip also includes former Assistant FBI Director James Kallstrom, former New York congressional aide Kelly O'Meara and journalist Philip Weiss.

NARRATOR: On the night of July 17th, 1996, Flight TWA 800 was en route from New York City to Paris carrying 230 passengers when disaster struck.

CNN ANCHOR: Bringing you up to date, a TWA flight, a 747 aircraft, has gone down.

[Read more...]

PAM COMMENTARY: The missile "theory" was known to conspiracy "theorists" for years, but discounted by the mainstream media in favor of the government's version of events -- until this movie gave them a new chance to admit to the contradictory evidence.



In Historic Victory for Community Radio, FCC Puts 1,000 Low-Power FM Frequencies Up For Grabs (20 June 2013) [DemocracyNow.org]
AMY GOODMAN: And how do they find if there's a space on the dial in their city, where they are, in their community?

JEFF ROUSSET: Sure. So, we're encouraging folks to go to our website, go to PrometheusRadio.org, and sign up with us if you're interested. This is a one-shot opportunity. And the work that we do over the next four months will really help shape and determine the course of the media landscape in this country for the next 40 years. And we've got lots of tools developed. We built a site called RadioSpark.org, where you can actually put in your zip code and see what frequencies are available--100.3, 103.5. This is all up and down the FM dial.

AMY GOODMAN: How many frequencies are available across the country?

JEFF ROUSSET: More than a thousand. And for the first time ever, they're available in most of the biggest cities in the country. So, in a place like Chicago, Los Angeles, Miami, one of these stations will be able to reach over 100,000 local listeners, plus stream online. So it's a very powerful tool. But this is a one-shot opportunity, so we want folks to get involved. And you can sign up with us if you want to start a station yourself, or if you want to support others to expand independent media. Of course, many of the low-power FM stations on the air today broadcast Democracy Now!, and this is a platform to keep producing local coverage, local news, and also to open up space for more outlets like Democracy Now!, for more Amys and Juans to pop up all over the country, get that kind of training and really transform the media. But it's a one-time chance. [Read more...]



Steve Wozniak: 'I felt about Edward Snowden the way I felt about Daniel Ellsberg' (21 June 2013)
The Apple co-founder Steve Wozniak has backed NSA whistleblower Edward Snowden and admitted he feels "a little bit guilty" that new technologies had introduced new ways for governments to monitor people.

"I felt about Edward Snowden the same way I felt about Daniel Ellsberg, who changed my life, who taught me a lot," he said.

Speaking to Piers Morgan on CNN he said he was not the kind of person to "just take sides in the world -- 'I'm always against anything government, any three letter agency,' or 'I'm for them'."

But he added: "Read the facts: it's government of, by and for the people. We own the government; we are the ones who pay for it and then we discover something that our money is being used for -- that just can't be, that level of crime." [Read more...]

PAM COMMENTARY: The first of several Guardian NSA article links today.



Revealed: the top secret rules that allow NSA to use US data without a warrant (20 June 2013)
Top secret documents submitted to the court that oversees surveillance by US intelligence agencies show the judges have signed off on broad orders which allow the NSA to make use of information "inadvertently" collected from domestic US communications without a warrant.

The Guardian is publishing in full two documents submitted to the secret Foreign Intelligence Surveillance Court (known as the Fisa court), signed by Attorney General Eric Holder and stamped 29 July 2009. They detail the procedures the NSA is required to follow to target "non-US persons" under its foreign intelligence powers and what the agency does to minimize data collected on US citizens and residents in the course of that surveillance.

The documents show that even under authorities governing the collection of foreign intelligence from foreign targets, US communications can still be collected, retained and used.

The procedures cover only part of the NSA's surveillance of domestic US communications. The bulk collection of domestic call records, as first revealed by the Guardian earlier this month, takes place under rolling court orders issued on the basis of a legal interpretation of a different authority, section 215 of the Patriot Act. [Read more...]



Skype's secret Project Chess reportedly helped NSA access customers' data (20 June 2013)
Skype, the web-based communications company, reportedly set up a secret programme to make it easier for US surveillance agencies to access customers' information.

The programme, called Project Chess and first revealed by the New York Times on Thursday, was said to have been established before Skype was bought by Microsoft in 2011. Microsoft's links with US security are under intense scrutiny following the Guardian's revelation of Prism, a surveillance program run by the National Security Agency (NSA), that claimed "direct" access to its servers and those of rivals including Apple, Facebook and Google.

Project Chess was set up to explore the legal and technical issues involved in making Skype's communications more readily available to law enforcement and security officials, according to the Times. Only a handful of executives were aware of the plan. The company did not immediately return a call for comment.

Last year Skype denied reports that it had changed its software following the Microsoft acquisition in order to allow law enforcement easier access to communications. "Nothing could be more contrary to the Skype philosophy," Mark Gillett, vice president of Microsoft's Skype division, said in a blog post. [Read more...]



US House bill would force Obama to declassify Fisa court decisions (20 June 2013)
Two US congressmen introduced a bill on Thursday compelling the Obama administration to declassify the secret legal justifications for the wide-ranging surveillance programs run by the National Security Agency.

The disclosure bill, a complement to one pushed in the Senate last week, is the latest in a series of legislative attempts to rein in the NSA's collection and analysis of Americans' phone records and, potentially, Internet usage.

The bill is also another sign that civil libertarian factions of both political parties are uniting in the wake of surveillance disclosures published this month in the Guardian and the Washington Post. Its sponsors are Adam Schiff, a California Democrat, and Todd Rokita, an Indiana Republican.

Schiff and Rokita's bill instructs attorney general Eric Holder to declassify opinions of the secret Foreign Intelligence Surveillance court, known as the Fisa court, that explain the government's authorities -- and restrictions -- for collecting the phone records of millions of Americans, its rules for searching through them, and the boundaries of an Internet communications harvesting program, known as Prism, that the Obama administration says focuses on foreigners.

The bill would "increase the transparency of the Fisa court and the state of the law in this area," Schiff told the Guardian on Thursday. "It would give the public a better understanding of the safeguards, as well as the scope of these programs."

"In order to have an informed public debate on the merits of these programs, it is important for the American people to know how such programs have been authorized, their limits and their scope," Schiff said in releasing the bill. [Read more...]



US Probing Contractor That Vetted NSA Leaker (20 June 2013)
The Falls Church-based government contracting firm that performed a background investigation into Edward Snowden before he disclosed details of a secret federal surveillance program is under criminal investigation by the Office of Personnel Management, according to Sen. Claire McCaskill (D-Mo.).

McCaskill said Thursday at a Senate hearing that the investigation into USIS, whose original name was US Investigations Services, is based on the "systemic failure to adequately conduct investigations under its contract" with the federal government.

In a statement, USIS said it "has never been informed that it is under criminal investigation." The company said it received a subpoena for records from OPM's inspector general in January 2012 and fully cooperated with "the government's civil investigative efforts."

The company declined to confirm whether it had screened Snowden, saying the thousands of investigations it conducts for the government are confidential.

Snowden was working for another Virginia government contractor, Booz Allen Hamilton, when he disclosed details of National Security Agency surveillance of U.S. citizens. The case has thrown a spotlight on the government's reliance on contractors for sensitive tasks. In 2011, more than 4.2 million government and contract workers had security clearances, and more than a third of them had top-secret access.

McCaskill spokesman Drew Pusateri said McCaskill was told of the investigation by OPM's inspector general. [Read more...]

PAM COMMENTARY: OPM needs to get over it. The contractor only told people how the government was spending taxpayer money. If they'd spent it on honorable purposes instead of an electronic stalking program, they wouldn't have this problem.



Calgary mayor to flood evacuees: 'Gather your valuables and go' (20 June 2013)
Calgary Mayor Naheed Nenshi is urging residents affected by flooding evacuation orders to "gather your valuables and go," while telling the city as a whole to avoid all non-essential travel on Friday.

"The message tonight is that we are still expecting that the worst has not yet come in terms of the flow," Nenshi told CBC News early Friday in a telephone interview from an emergency operations centre. "The dams will crest on both the Bow and Elbow river over the course of the next little while and the downstream impacts will be significant.

"If you live in any of the neighbourhoods that have now been affected by the mandatory evacuation it is time to leave. Gather your valuables and go," said Nenshi, who returned early from an economic development trip in Ontario to deal with the flooding response.

The flooding in parts of southern Alberta has a dozen communities under a state of emergency, and in Calgary evacuations could affect up to 100,000 people. Officials in Calgary have warned residents to brace the worst flooding since 2005, with the swollen Bow and Elbow rivers expected to crest by 6 a.m. MT. [Read more...]



More than one million join Brazil protests (21 June 2013)
Hundreds of thousands of people have rallied across Brazil as part of a protest movement over the quality of public services and the high cost of staging the World Cup.

The mounting pressure on the government of President Dilma Rousseff in the face of the biggest street protests the South American country has seen in 20 years has prompted her to cancel a trip to Japan planned for next week.

Local media reported that 1.2 million people took part in rallies across the country of 194 million people - an intensification of the movement which started two weeks following public anger about an increase in public transport fares.

Police fired tear gas in Rio de Janeiro, scene of the biggest protest where 300,000 people demonstrated near City Hall, to disperse a small group of stone-throwing protesters. [Read more...]



Keeping BP focused on spill response in Louisiana: Editorial (21 June 2013)
With the Coast Guard shutting down "active cleanup operations" for the BP oil spill in Alabama, Mississippi and Florida last week, Louisiana officials emphasized Wednesday that the work here is not done. Garret Graves, chairman of the state's Coastal Protection and Restoration Authority, said that BP has been pressing to wrap up the response in Louisiana as well. The numbers presented at the authority's meeting Wednesday argue against that.

In April and May alone, 2.2 million pounds of oily material was collected in Louisiana, the state's lawyer who handles response issues told authority members. That compares with 4,112 pounds in the three other states for the same period, Drue Banta Winters said.

Coast Guard officials have said they won't end the official cleanup in Louisiana until the shoreline is clear of contamination or it's obvious that removing oil would be more detrimental than leaving it to degrade.

The concern about damaging wetlands during the cleaning process is valid. But that call could be made on a case-by-case basis. It is important to continue to monitor for oil and quickly clean it up in cases where that remains the best option.

Shutting down the official response operation could make the process more cumbersome.

That is the worry in Alabama, Mississippi and Florida now that BP-funded crews will no longer be out searching daily for oil on beaches. [Read more...]



And speaking of oil-related leaks ... (20 June 2013)
Last night Rachel and producer Mike put together a fascinating, unsettling look at the decades-long history of crude oil spills in Alberta, Canada. The video's after the jump, but what you need to know for now is that over the past 37 years, that oil-rich Canadian province has experienced an average of two spills every day.

Stateside, in the oil-rich northeast of Colorado, eight counties are working a plan to secede and form a 51st state to be called North Colorado. The local Greeley Tribune (subs. req'd.) reports today on the spill of 100 barrels of "brine water" (pdf) at one drilling operation in one of those counties.

That happened on May 29. Since then, in that one county, the state has also recorded these spills, as relayed by the Greeley Tribune:

• Whiting Oil and Gas Corp.: A natural well surge at a site in the Pawnee National Grassland caused a water tank to overflow. No groundwater or surface water was affected. [Read more...]



Analysis: Big business the winner in U.S. Supreme Court class action cases (20 June 2013)
(Reuters) - In a series of rulings this year, the U.S. Supreme Court has steered a consistent course against consumers or small businesses that want to bring class action lawsuits against corporate defendants.

Comcast Corp (CMCSA.O), Whirlpool Corp (WHR.N) and Sears Holdings Corp's (SHLD.O) Sears Roebuck & Co are among the companies that have benefited from the court's rulings in recent months.

American Express Co (AXP.N) was the latest to benefit in a ruling on Thursday that marked the last Supreme Court class action ruling before the court's nine-month term ends next week.

Out of a total of seven class action-related cases that the court took action on, only once did a defendant lose. Amgen Inc (AMGN.O) lost in a case that experts say was limited to certain lawsuits involving shareholder claims against companies.

Class action lawsuits usually are driven by specialist plaintiffs' lawyers, who file claims on behalf of groups of consumers over such issues as defective products and unfair business practices. In the Whirlpool and Sears cases, which are ongoing, the claims concern defective front-loading washing machines. [Read more...]



George Zimmerman trial: All-female jury seated in Trayvon Martin shooting case (20 June 2013)
"I would now ask the state to give a race-neutral reason why they have struck four white women in a row," he said.

In response, Circuit Judge Debra S. Nelson asked Assistant State Attorney Bernie de la Rionda to give his race- and gender-neutral explanations for each strike.

He did, but the judge rejected the prosecutor's argument in the case of two of the women -- both of whom ended up on the jury.

One is a stay-at-home mother who on Wednesday challenged de la Rionda when he described circumstantial evidence as being as solid as direct evidence. The other is an unemployed woman who said her daughter -- talking about Trayvon -- wanted to know "Why was this kid out at night getting candy?" [Read more...]



11 indicted in national prostitution ring based out of Dallas (20 June 2013)
Federal authorities have indicted 11 people in connection with a Dallas-area prostitution ring that operated nationwide, U.S. Attorney John M. Bales of the Eastern District of Texas announced today.

Investigators said that Quyen Thuc Ha (aka Tony Ha), 53, of Richardson, owns nine businesses in Plano, Dallas, and Hurst that have been identified as massage parlors. The indictment alleges that the massage parlors operate as places of prostitution, or brothels.

As part of the conspiracy, apartments and homes were rented in Missouri, Oklahoma and Texas; brothel locations were advertised on Internet sites and in a local newspaper; and prostitutes were transported from locations including California, Nevada, and Georgia to engage in sexual activity for a fee.

A seven-count indictment was returned by a federal grand jury on June 12, charging the suspects with one count of conspiracy to use interstate facility to promote, manage, establish, carry on and facilitate unlawful activity; four counts of use of interstate facility to promote, manage, establish, carry on, and facilitate unlawful activity; and two counts of bribery concerning programs receiving federal funds. [Read more...]



Lost Maya city in Mexico discovered by archeologists (20 June 2013)
MEXICO CITY--Archaeologists have found an ancient Maya city that remained hidden for centuries in the rain forests of eastern Mexico, a discovery in a remote nature reserve they hope will yield clues about how the civilization collapsed around 1,000 years ago.

The team, led by Ivan Sprajc, associate professor at the Slovenian Academy of Sciences and Arts, found 15 pyramids, including one that stands 23 metres tall, ball courts, plazas and tall, sculpted stone shafts called stelae.

They named the city Chactun, meaning "Red Rock" or "Large Rock." Sprajc said it was likely slightly less populous than the large ancient Maya city of Tikal in Guatemala, and could have been home to as many as 30,000 or 40,000 people, though further research is necessary to determine an exact estimate.

Chactun likely had its heyday during the late Classic period of Maya civilization between 600 and 900 A.D., Sprajc said. [Read more...]



Turmeric produces mind-blowing recovery from dementia symptoms, multiple case studies show (19 June 2013)
(NaturalNews) If you or a loved one suffers from Alzheimer's Disease or some other form of dementia, there is hope and healing to be found in turmeric. Based on the recent findings of three independent case studies, turmeric, whose primary active ingredient is curcumin, has the power not only to heal both the behavior and psychological symptoms associated with dementia, but also help lead to full recovery of the disease in as little as just a few months.

A traditional cooking spice that has been used copiously throughout India and Southeast Asia for many millennia, turmeric has been the subject of myriad scientific studies in recent years. The circulatory, digestive, and neurological systems of the body, it turns out, are all positively impacted by turmeric, and the seemingly never-ending list of diseases for which the spice is known to provide healing is continually expanding all the time.

This is definitely the case with regards to turmeric's impact on cognitive health, as evidenced by new research out of Japan. The chief physician at Kariya Toyota General Hospital in Kariya City and his colleagues evaluated three separate case studies involving turmeric and came to some fascinating conclusions about the herb's therapeutic value. In each case, turmeric was shown to both relieve dementia symptoms and improve overall cognitive function.

"In a study involving three patients with Alzheimer's Disease, whose cognitive decline and Behavioral and Psychological Symptoms of Dementia were severe, exhibiting irritability, agitation, anxiety, and apathy, supplementation with turmeric powder capsules for over one year was found to be associated with improvement in symptoms," wrote the authors of the study in their summary.

"Total score on the Neuro-Psychiatric Inventory-brief questionnaire decreased significantly in both acuity of symptoms and burden of caregivers after 12 weeks of treatment," they added. "Score on the Mini-Mental State Examination (MMSE) went up five points (from 12/30 to 17/30) in one of the cases, and the other two cases were able to recognize their family within one year of treatment." [Read more...]



Rampaging pig virus may raise pork prices (20 June 2013)
A stomach virus that kills most of the piglets it infects is tearing across America, reaching farms in at least 13 states just a month after it was first detected here.

The disease threatens to trim back the nation's pork supplies at a time when the price of the meat is already rising following last year's drought.

Scientists say a strain of porcine epidemic diarrhea virus (PEDV), which shares 99.4 percent of its genes with a strain that recently killed more than 1 million piglets in China, is harmless to humans and other animals. But you wouldn't want to be a baby pig that contracted the disease.

From Reuters:
"While the virus has not tended to kill older pigs, mortality among very young pigs infected in U.S. farms is commonly 50 percent, and can be as high [as] 100 percent, say veterinarians and scientists who are studying the outbreak. ..." [Read more...]



Dolphin dies after tourists make it pose for too many photos (20 June 2013)
Put on your happy pants and buckle your sunshine seatbelt because this shit is depressing:

"In Sanya, China's Honolulu, a dolphin became stranded on a popular beach on June 16. While waiting for professional rescuers to arrive, many tourists asked the local lifeguards to lift the dolphin out of the water for souvenir photos. The dolphin later died as a result of choking on water."

Ugh. Chinese news site rednet.cn, among others, blamed social media and smartphones for creating a snap-happy Instagram culture wherein we document every sandwich and every sunset (and every inhumane dolphin cuddle). "Even kindergarten children know not to pick flowers," the site says in disgust, arguing that the immediacy of microblogging encourages people to throw decency out the window.

Others, however, used social media to express their disapproval -- #PleaseLetGoOfThatDolphin became the No. 1 trending topic on China's version of Twitter, Sina Weibo. Still others place the blame not on social networking sites but the dolphin-holders' personal douchiness. I suggest someone also blame the lifeguards for even listening to the tourists, because WHY WOULD YOU DO THAT. [Read more...]



A woman's face drives relationship length: study (20 June 2013)
Men looking for a quick fling prefer women with more "feminine" facial features, said a study Friday that delved into the evolutionary determinants of the mating game.

Feminine features like a smaller jawbone or fuller cheeks are closely linked to a woman's perceived attractiveness, which in turn is taken as an indicator of health, youth and fidelity and other traits, it said.

Feminine features are associated with a higher level of the female hormone oestrogen, which is also linked with reproductive success.

Studies on factors that influence human mating mostly focus on women, who have shown a similar preference for a hunkier man for a fling but a geekier one to settle down with -- possibly a more reliable bet for helping to raise children. [Read more...]



U.S. doctors are dumping all health insurance and charging patients LESS (20 June 2013)
(NaturalNews) In some places across the US, high-cost health insurance coverage is being discarded altogether. The looming Affordable Care Act health insurance mandate seems to be inspiring constructive disobedience. Yes, doctors are now "outsmarting" this government mandated health care system and moving towards a cash only system. This is leading to more affordable, expansive care for many - as the red tape is eliminated. Quality, affordable health care will return to America, not through blind compliance to mandates, but from those who completely defy the health insurance system altogether. As doctors move toward a much simpler system, they can charge less and also spend more time caring about their patients instead of dealing with unneeded paperwork.

Kansas physician cuts through the red tape
This is exactly what's happening in Wichita, Kansas. The red tape is being cut down. This Kansas family physician, Doug Nunamaker, says he is now offering higher quality health care at a fraction of the cost after abandoning the entire money-bloated insurance system. He now effectively cuts overhead costs and charges his patients a small monthly fee, reducing medical service costs across the board.

Tired of all the red tape and insurance paperwork over the last five years, 32-year old Nunamaker decided to simplify his practice. Noticing how wasteful the system really was, Nunamaker realized that he paid an entire staff to manage health insurance red tape. By ditching this system, Nunamaker has been able to lower costs to patients and spend more time actually caring for them.
Most of Nunamaker's clients are self employed, small business owners. These patients are now testifying that a small monthly fee to Nunamaker's office is much more affordable than modern day health insurance plans (which are set to be mandated on Americans in 2014).

A more efficient route based on personal choice
Nunamaker also recommends to his patients that they opt to carry a high deductible health insurance plan to cover extreme emergencies that may require hospitalization. This option, coupled with Nunamer's monthly fee, continues to be much more affordable than buying into current health insurance packages. [Read more...]



NSA surveillance is an attack on American citizens, says Noam Chomsky (19 June 2013)
The actions of the US government in spying on its and other countries' citizens have been sharply criticised by Noam Chomsky, the prominent political thinker, as attacks on democracy and the people.

"Governments should not have this capacity. But governments will use whatever technology is available to them to combat their primary enemy -- which is their own population," he told the Guardian.

In his first public comment on the scandal that has enveloped the US, UK and other governments, as well as internet companies such as Google and Microsoft, Chomsky said he was not overly surprised technology and corporations were being used in this way.

"This is obviously something that should not be done. But it is a little difficult to be too surprised by it," he said. "They [governments and corporations] take whatever is available, and in no time it is being used against us, the population. Governments are not representative. They have their own power, serving segments of the population that are dominant and rich."

Chomsky, who has strongly supported the Occupy movement and spoken out against the Obama administration's use of drones, warned that young people were much less shocked at being spied on and did not view it as such a problem.

"Polls in the US indicate there is generational issue here that someone ought to look into -- my impression is that younger people are less offended by this than the older generation. It may have to do with the exhibitionist character of the internet culture, with Facebook and so on," he said. "On the internet, you think everything is going to be public." [Read more...]



Botswana: Court Reprieve for Bushmen Threatened With Eviction (18 June 2013)
Dozens of Botswana Bushmen threatened with eviction, reportedly because they live in an area proposed as a 'wildlife corridor', have won a significant court victory in their struggle to stay on their land.

Since the wildlife corridor between the Central Kalahari Game Reserve and the Kgalagadi Transfrontier Park was proposed, the local and national authorities have pressurized the Ranyane Bushmen to leave.

The corridor project was promoted by the US organization Conservation International (CI) - Botswana's President Khama sits on Conservation International's board.

Government officials and police set up camp at Ranyane to pressurize residents into relocating.

The Bushmen in fact pose no threat to wildlife, alongside which they have lived sustainably for centuries, and many believe the eviction is in fact to benefit local cattle ranchers.

Last month the local council told residents that they would be evicted in just four days, and sent trucks and police to the settlement to intimidate them. The Bushmen went to court, and obtained a temporary injunction against their eviction. [Read more...]



James Gandolfini Dead At 51 Of Possible Heart Attack: Would You Recognize One? (20 June 2013)
In the hours after the news broke, discussion of Gandolfini's death included questions and commentary about lifestyle factors that may have raised his risk of heart attack. (Remember, heart attack has not been given as the official cause of death.)

This type of speculation is inevitable given Gandolfini's young age, and has occurred with previous celebrity heart attack deaths, such as that of filmmaker and director John Hughes, who died of a heart attack at 59.

We can't help it -- when faced with a frightening death in an earlier-than-expected age bracket, we feel the need to look for lifestyle factors that separate us from the victim, easing our fear that it could happen to us.

There's no question that Gandolfini was a big man -- in interviews he sometimes made cracks about his weight. And according to Variety's moving and enlightening obit, he was "known to have a prodigious appetite for eating and drinking."

But that's neither here nor there. Trying to distance ourselves from those who have heart attacks does nothing but prevent us from taking a realistic look at our own heart disease risk and making sure we know what to do to protect ourselves. [Read more...]

PAM COMMENTARY: Vegetarians have a lower risk of heart attacks, strokes, and most other chronic "lifestyle" health problems. (What they usually mean by "lifestyle" diseases are health problems caused by bad dietary choices and lack of exercise, in contrast to environmental diseases caused by exposure to toxins.) Good Omega-3, vitamin, and mineral intake or supplementation reduces the risk even more.



Men built X-ray gun to shoot Israel opponents -- FBI (20 June 2013)
The FBI has charged two men with making a portable X-ray weapon that they intended to use to secretly sicken opponents of Israel.

An indictment charges 49-year-old Glendon Scott Crawford and 54-year-old Eric J Feight with conspiracy to provide support to terrorists with the weapon.

Investigators have said Crawford approached Jewish organisations in 2012 looking for funding and people to help him with technology that could be used to surreptitiously deliver damaging and even lethal doses of radiation against those he considered enemies of Israel. He and Feight assembled the mobile device, which was to be controlled remotely, but it was inoperable and nobody was hurt, authorities said.

"Crawford has specifically identified Muslims and several other individuals/groups as targets," investigator Geoffrey Kent said in a court affidavit. According to the indictment Crawford also travelled to North Carolina in October to solicit money for the weapon from a ranking member of the Ku Klux Klan, who informed the FBI. Crawford claimed to be a member. [Read more...]



Food Stamps: Military Families Redeem $100 Million A Year In SNAP Benefits (19 June 2013)
WASHINGTON -- While the House of Representatives considers cutting more than $20 billion from the food stamps program this week, it may want to consider a startling statistic: military families are on a pace this year to redeem more than $100 million in food aid on military bases.

Nearly $53 million in food stamps had been cashed in by people eligible to shop in base commissaries, including disabled veterans and others with military ID that entitles entrance to the facilities, through the first half of this fiscal year -- from October through March, according to data provided to The Huffington Post by the Defense Commissary Agency.

The use of food stamps in commissaries increased 9 percent from 2012, when for the full year $99 million worth of food stamps were redeemed on bases. In addition, the commissaries sold some $31.2 million in goods under the Women, Infants and Children program in 2012 and about $15 million so far this year. The U.S. Department of Agriculture adminsters both WIC and the Supplemental Nutrition Assistance Program, which provides food stamps.

The data do not reveal which military populations use federal assistance to feed themselves and their families. A spokeswoman for the Department of Defense pointed to USDA data from 2011 that found 5,000 food stamp recipients listed their employment status as "active duty military." That represents a five-fold jump from the previous year, when the USDA found 1,000 active-duty service members getting food stamps. [Read more...]

PAM COMMENTARY: What I find most offensive about cuts to social welfare programs is the huge amount of taxes that working people pay, with little in return from our government other than unwanted oil wars and pothole-laden roads laced with crumbling bridges.

Why do we pay taxes at all, if the government isn't going to give us something useful in return? If we have to handle everything ourselves, it's like paying taxes ten times over!

Relatives, friends, and acquaintances out of work? Pay up, or they'll starve to death. Cops never manage to catch the criminals victimizing your neighborhood? Pay up for a home security system and guns for personal defense. Bad schools? Pay up for private education. Health problem? Pay up for insurance or doctors' fees. Awful city water? Pay up for bottled drinking water. Pay up, pay up, pay up...

If Congress can't budget projects for the public good, then what good are they?

Food stamps don't even cover the cost of healthy food these days. It's like expecting people to live on boxed mac & cheese every day, and then complaining about how that mac & cheese is costing so much... from cushy Hill offices with six-figure incomes.



Michael Hastings Dies at 33; Fearless Journalist Challenged Power & Exposed Myths of Afghan War (19 June 2013) [DemocracyNow.org]
AMY GOODMAN: And the journalist Michael Hastings has died at the age of 33. Hastings was killed in a car crash in Los Angeles early Tuesday morning. Reporting extensively from Iraq and Afghanistan, Hastings' widely read stories showed the grim realities of war. His 2010 Rolling Stone article on General Stanley McChrystal, the U.S. commander in Afghanistan, sparked a political controversy after McChrystal and his aides were quoted making disparaging remarks about top administration officials. The article exposed longstanding disagreements between civilian and military officials over the war's direction and led to General McChrystal's firing.

Speaking to Democracy Now! in 2012, Michael Hastings said the Afghan War, like the invasion of Iraq, was based on a false premise.

MICHAEL HASTINGS: If WMDs were the big lie of the Iraq War, the safe haven myth is the big lie of the Afghan War. And what I mean by that--and this was true in Iraq, as well--but 99 percent of the people, maybe even higher, honestly, the people we're fighting, whether it was Sunni insurgents in Iraq or Shiite militias in Iraq or in Afghanistan, the Taliban never actually posed a threat to the United States homeland. So the question one has to ask oneself is that if everything we're doing and everyone we're fighting is not actually a threat to the United States--certainly not a direct threat, by any means, by any means--then why are we expending so many resources, $120 billion a year, you know, with all the lives lost, to do it? And that's--and again, this is the big lie of counterinsurgency, which I know we've discussed on your show. To justify this tremendous outlay of resources, they have to say, "Oh, no, we're killing terrorists." But everybody knows that that's not true.
AMY GOODMAN: At the time of that interview, Michael Hastings had just come out with his book, The Operators: The Wild and Terrifying Inside Story of America's War in Afghanistan. [Read more...]



Three U.S. Naval Academy football players could be charged with rape (19 June 2013)
The issue of rape continues to ravage America, a menacing, high-profile scourge that colleges, schools and -- most recently, the military -- seem at pains to comes to grips with.

As we wrote earlier here this year, a 2011 study revealed that one of every five U.S. women experiences rape, or attempted rape, in their lifetime. Worse, one in five experiences it during their college or university years.

Now a recent Pentagon survey reveals the problem appears rampant in the military: 26,000 service members report they experienced "unwanted sexual contact" in 2012 alone.

Yet just 3,374 of these sexual assaults were actually reported. [Read more...]



FBI admits to using surveillance drones over US soil (19 June 2013)
The FBI has admitted it sometimes uses aerial surveillance drones over US soil, and suggested further political debate and legislation to govern their domestic use may be necessary.

Speaking in a hearing mainly about telephone data collection, the bureau's director, Robert Mueller, said it used drones to aid its investigations in a "very, very minimal way, very seldom".

However, the potential for growing drone use either in the US, or involving US citizens abroad, is an increasingly charged issue in Congress, and the FBI acknowleged there may need to be legal restrictions placed on their use to protect privacy.

"It is still in nascent stages but it is worthy of debate and legislation down the road," said Mueller, in response to questions from Hawaii senator Mazie Hirono. [Read more...]



Julian Assange hints WikiLeaks might publish next Edward Snowden revelations (19 June 2013)
On a conference call with reporters Wednesday, Mr. Assange confirmed reports that WikiLeaks is helping Mr. Snowden's effort to gain asylum in Iceland.

"We have been in contact with Snowden and have been helping him," he said. "I feel a great deal of personal sympathy with Mr. Snowden."

Assange also implied that WikiLeaks may well publish future revelations that Snowden says are forthcoming. WikiLeaks is best known for making public vast amounts of classified information provided by US Army Pfc. Bradley Manning, who is now in the midst of a court-martial for the largest leak of classified documents in US history.

"As a matter of policy, we don't speak about investigations or upcoming publications," Assange repeated several times Wednesday, refusing to say whether he had spoken directly with Snowden. But, he hinted, "significant material will be published in coming weeks." [Read more...]



Virginia Republican pleads guilty to dozens of counts of voter fraud (19 June 2013)
A Virginia Republican and supporter of former House Speaker Newt Gingrich (R-GA) pleaded guilty on Tuesday to perjury and 36 counts of voter fraud.

Adam Ward, 28, claimed he collected more than 11,000 petition signatures for Gingrich during the Republican presidential primaries, in an effort to ensure the candidate's embattled campaign had a spot on the state's ballot. Over 4,000 of those petition signatures turned out to be fake, according to NBC News affiliate WVIR-TV.

Gingrich ultimately failed to qualify for his own party's primary in Virginia and instead campaigned in the state as a write-in candidate.

The failed presidential candidate fell short of the 10,000 signatures needed to appear on the statewide ballot because the local Republican Party officials double-checked the signatures to ensure they were valid. [Read more...]



SARS-like virus has high mortality rate in Saudi Arabia, specialists say (19 June 2013)
A new virus responsible for an outbreak of respiratory illness in the Middle East may be more deadly than SARS, according to a team of infectious disease specialists who recently investigated a set of cases in Saudi Arabia.

Of 23 confirmed cases in April, 15 people died -- an "extremely high" fatality rate of 65 percent, according to Johns Hopkins senior epidemiologist Trish Perl, a member of the team that analyzed the spread of the virus through four Saudi hospitals.

Saudi officials said that as of Wednesday, 49 people have contracted the disease and 32 have died.

The infectious disease experts, who published their findings online Wednesday in the New England Journal of Medicine, reported that infection occurred by way of person-to-person contact and poses an especially serious risk because it is easily transmitted in hospital settings. [Read more...]



25,000 bumblebees killed, dropping from trees in Oregon; pesticide suspected (19 June 2013)
An estimated 25,000 bumblebees have been found dead in a Target parking lot in Wilsonville since Saturday, the largest known incident of bumblebee deaths in the United States, according to the Xerces Society. Preliminary information suggests pesticides may be at fault.

The Oregon Department of Agriculture received reports of bees and other insects falling out of 55 blooming European linden trees Monday from the Xerces Society for Invertebrate Conservation.

The bees were still dying on Wednesday. Yellow-faced bees fell from the trees, twitching on their backs or wandering in tight circles on the asphalt. Some honeybees and ladybugs were also found dead. A few dead bumblebees even clung to linden flowers, while hundreds littered the lot.

Dan Hilburn, director of plant programs at the state Agriculture Department, surveyed the damage after an earlier assessment from pesticide experts. [Read more...]



BP, Coast Guard criticized for trying to downgrade oil spill clean-up efforts (19 June 2013)
The state Coastal Protection and Restoration Authority used its monthly meeting in Baton Rouge on Wednesday as a bully pulpit to criticize BP and the U.S. Coast Guard for their attempts to downgrade the continued clean-up of oiled wetlands and shoreline areas in Louisiana, in the wake of the 2010 Gulf oil spill triggered by the fatal explosion on the Macondo well.

The authority also criticized the Army Corps of Engineers for the agency's attempts to turn over to state control completed segments of the post-Katrina New Orleans area levee system before the entire east and west bank system is determined to be complete.

The complaints about BP and the Coast Guard come a week after the company and federal agency announced that they've ended official "response" actions involving oil sightings in Mississippi, Alabama and Florida.

The public complaints are in part an effort to forestall a similar move in Louisiana, which authority Chairman Garret Graves said BP has been demanding and the Coast Guard has been threatening to do.

Coast Guard officials have repeatedly denied that they will end official clean-up efforts in Louisiana until it's clear that contaminated shorelines are clean or that further cleanup would be more detrimental than leaving the remaining oil in place. [Read more...]



GMOs linked to blood cell disorders, leukemia: New study (19 June 2013)
(NaturalNews) Widespread industry claims that the altered traits of genetically-modified organisms (GMOs) do not persist in food and are thus harmless to humans have once again been proven to be false. A new study published in the open-access, peer-reviewed Journal of Hematology & Thromboembolic Diseases has revealed that GMOs indeed damage and toxify human blood cells, and can consequently lead to the development of deadly blood diseases like anemia and leukemia.

Researchers from the Department of Genetics and Morphology and the Institute of Biological Sciences at the University of Brasilia learned this after feeding test mice various doses of Cry proteins, or Cry toxins, which are insect-killing agents purposely engineered into many GM crops. After administering just one dose of these toxins, the team observed the development of a number of different blood abnormalities, many of which became progressively worse in the week following the single dose.

Even at the lowest dose tested, Cry toxins were observed to induce damage to bone marrow cells and cause anemia, the latter of which is marked by a lack of red blood cells and hemoglobin in the system. And this was in vertebrate mammals, a species that Monsanto and the rest of the biotechnology cabal has long claimed is not affected by Bt toxin and its resultant toxic byproducts. In the end, damage caused by Cry toxin exposure was found to result in severe hematological malignancies such as leukemia, a deadly type of blood cancer.

"[O]ur study demonstrated that Bt spore-crystals genetically modified to express individually Cry1Aa, Cry1Ab, Cry1Ac or Cry2A induced hematotoxicity, particularly to the erythroid lineage," wrote the authors. "This finding corroborates literature that demonstrated that alkali-solubilized Bt spore-crystals caused in vitro hemolysis in cell lines of rat, mouse, sheep, horse, and human erythrocytes and suggested that the plasma membrane of susceptible cells (erythrocytes, in this case) may be the primary target for these toxins." [Read more...]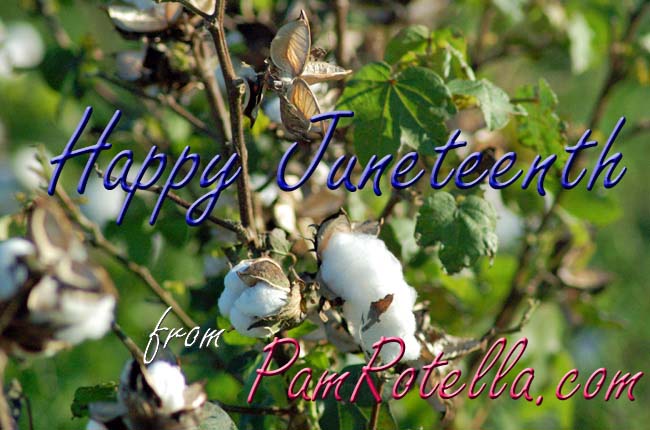 Biologists worried by starving migratory birds, seen as tied to climate change (19 June 2013)
At the Maine Coastal Islands National Wildlife Refuge, the tiny bodies of Arctic tern chicks have piled up. Over the past few years, biologists have counted thousands that starved to death because the herring their parents feed them have vanished.

Puffins are also having trouble feeding their chicks, which weigh less than previous broods. When the parents leave the chicks to fend for themselves, the young birds are failing to find food, and hundreds are washing up dead on the Atlantic coast.

What's happening to migratory seabirds? Biologists are worried about a twofold problem: Commercial fishing is reducing their food source, and climate change is causing fish to seek colder waters, according to a bulletin released Tuesday by the U.S. Fish and Wildlife Service.

"We've seen a 40 percent decline of Arctic terns in the last 10 years," said Linda Welch, a Fish and Wildlife Service biologist at the refuge. Arctic tern pairs in Maine have fallen from 4,224 pairs in 2008 to 2,467 pairs last year, the Fish and Wildlife Service said. [Read more...]



New York City gets public solar-powered cellphone chargers (19 June 2013)
These solar-powered flowers are now sprouting up in New York, offering precious joules to cellphones drained by searching for 3G on the subway.

Design firm Pensa and solar company GoalZero will be testing the Street Charge stations at 25 locations in New York. Here are the current locations, so you can use your last few seconds of battery life to load this article and check out where to go for an emergency power-up:

Manhattan:
• Riverside Park, Pier I
• Union Square Park, North Plaza

Brooklyn:
• Brooklyn Bridge Park, Pier I
• Fort Greene Park [Read more...]



Glenn Greenwald: As Obama Makes "False" Surveillance Claims, Snowden Risks Life to Spark NSA Debate (18 June 2013)
AARON MATÉ: Well, Glenn, I've read some criticism of Snowden and your reporting, drawing a distinction between exposing domestic surveillance and then blowing the whistle on foreign espionage, saying that they're separate, and that, in fact, talking about programs like this one that was uncovered in Britain, spying on foreign leaders, distracts from the issue of domestic spying.

GLENN GREENWALD: So, I think there's a continuum here. You know, the journalistic inquiry is: Is there a significant public interest, and does it outweigh whatever harm you might cause? And so, on the continuum of what's in the public interest, I think that at the very top end of that spectrum, in terms of public interest, is when a government engages in massive surveillance on its own citizens without suspicion or evidence of wrongdoing, which is what most of our stories have focused on. I think after that comes when the governments of the United States and its allies are spying on citizens of the world without suspicion. There is a huge loss to privacy, Internet freedom, liberty, when the NSA spies on innocent people who aren't Americans, who live in other countries, as well.

And then, I think at the far end of that continuum, on the other spectrum, is when governments spy on other governments. So I agree that the public interest there is less than it is when the NSA spies domestically, but it's not nonexistent. As I said, we need to know what these capabilities are, so that we can act before they start being applied domestically. But the vast bulk of our stories have been and will continue to be stories about how the NSA directs its surveillance at Americans and citizens around the world indiscriminately, without any evidence of wrongdoing, what Mr. Snowden yesterday called the largest, suspicionless surveillance program ever created in human history. [Read more...]



Moves to limit contractor access to secrets meets resistance (18 June 2013)
Since Feinstein pledged last week to curtail contractors' access to "highly classified technical data", both industry executives and security agencies have cautioned against such a move and any other perceived overreaction.

"In any system the weakest link is the insider," William Swanson, chief executive of Raytheon Co, told Reuters at the Paris Airshow, when asked about Feinstein's proposal.

"I don't care whether you're in government or you're in industry. The question is what are the processes that you have in place. What kind of system do you have to protect information?"

A spokesman for Booz Allen Hamilton, which fired Snowden last week, said the company is not commenting further on matters linked to the Snowden leaks.

U.S. Representative Rick Larsen, a Democrat from Washington state, said industry executives were urging him to block legislation that would introduce severe restrictions on contractors.

He also said that without contractors, the government would have to hire more workers, which would be expensive, especially as Congress continues to negotiate on a deficit reduction plan. [Read more...]

PAM COMMENTARY: It seems this type of program would be illegal under the Fourth Amendment.

Even so, if the NSA and other agencies insist that they have the right to keep such data, then they need to show some honesty about the people who have been stalked, raped, and murdered because stored government data gave predators access to cell phone and internet records of their victims.

I suspect they don't even track the abuse of their data, choosing to ignore their own liability and culpability.

That's why we need additional laws requiring the federal government to treat such data as more sensitive than medical data, protecting privacy and safeguarding the data from hackers and accidental exposures. Medical data is sensitive, but not nearly as sensitive as data that can be used to track a person's whereabouts real-time. Laws governing this type of data should be even stricter than HIPAA laws.

The data should also be safeguarded from unauthorized use by those granted access. Good tracking includes auditing of who accessed data and when, with a special review of those who accessed the data of women and children, since they're usually the victims of predators. Women and children are also least likely to be involved in terrorism.

Warrants provide a paper trail of who was being tracked, and by who. Without that type of audit trail, the software needs to provide the trail, with good supervision by management. If every girl who an analyst viewed information on turned up missing or dead, how would they know, or stop him?



Spy on Us All So We Won't Lose Our Freedom (18 June 2013) [Rense.com]
So New York Times columnist Tom Friedman and former Times executive editor Bill Keller are both saying that the massive NSA spying program on all Americans' communications is a needed thing because if they don't do it, then maybe there could be another major terrorist strike on the US, and democracy would be erased in the US.

What's wrong with this argument?

What's wrong is that it is news organizations like the New York Times that make that kind of twisted calculus work.

When 9-11 happened, the New York Times was an enthusiastic cheerleader for the ensuing undermining of civil liberties, was an integral part of the conspiracy to convince Americans that there was a grave threat to the US posed by Al Qaeda, that Saddam Hussein was linked to Al Qaeda and that he was developing nuclear, chemical and germ weapons that could be targeted against the US, and that we needed the Constitution-gutting PATRIOT Act, as well as invasions of both Afghanistan and Iraq, to protect us from this supposedly existential threat. [Read more...]



Rand Paul accuses James Clapper of lying to Congress over NSA suveillance (18 June 2013)
The pressure on the Obama administration's top intelligence official, James Clapper, increased Tuesday when a popular libertarian US senator said he had lied to Congress and suggested he consider his postion.

"The director of national intelligence, in March, did directly lie to Congress, which is against the law," said Rand Paul, a Kentucky Republican who is considering a 2016 run for president, on CNN Tuesday.

On CNN, Paul came close to saying that Clapper, the director of national intelligence, should step down after Clapper misleadingly told the Senate intelligence committee in March that the National Security Agency did "not wittingly" collect data on Americans' communications. Paul said Clapper would not serve in any administration led by him.

After the Guardian's disclosures that the NSA collects and stores for five years the phone records of millions of Americans, Clapper conceded he provided the "least untruthful" answer he could in a public forum.

A US congressman, Justin Amash, has already urged Clapper to resign. Paul questioned whether Clapper could continue in his post, saying that he could not "imagine how he would regain his credibility, when you lie". The White House is standing by its intelligence director. [Read more...]



Woman sues Fertitta, Hilton, alleging rape by Galveston hotel guard (18 June 2013)
Fertitta Hospitality Inc. and Hilton Worldwide have been named in a lawsuit by a woman who said she was raped by a security guard in 2012 at the Hilton Galveston Island Resort.

In the lawsuit filed in Galveston County District Courts, Diana Buckner said a hotel security guard provided her a room at the hotel on Aug. 26 "where she would be safe" after he witnessed her in an altercation with another person.

The security guard, who is not named in the lawsuit, later returned to the woman's room, where he restrained her and repeatedly sexually assaulted her, according to the petition filed by Houston attorney Stephen P. Carrigan.

The security officer "expressly communicated to Plaintiff that she could stay in one of the Defendant's hotel rooms as a guest where she would be safe," the petition states.

Buckner sustained injuries to her head, lumbar spine, cervical spine, tailbone and other parts of her body in the alleged attack. [Read more...]



ACLU Sues NYPD Over Unconstitutional Muslim Surveillance Program (18 June 2013)
The ACLU, together with the NYCLU and CUNY's CLEAR Project, filed a lawsuit today challenging the New York Police Department's unconstitutional policy and practice of targeting entire Muslim communities for discriminatory and suspicionless surveillance. The NYPD's vast religious profiling program has cast an unjustified badge of suspicion and stigma on hundreds of thousands of innocent New Yorkers, based on nothing more than their religious faith and practice. We represent civic and religious leaders, two mosques, and a charitable organization, all of whom were swept up in the police department's dragnet surveillance because they are Muslim.

As documented extensively in the NYPD's own records and in Pulitzer prize-winning reporting by the Associated Press, NYPD officers and informants have routinely monitored mosques and businesses frequented by Muslims, including restaurants and bookstores. The department has also sent paid infiltrators into mosques, Muslim student associations, and beyond to take photos, write down license plate numbers, and keep notes on people simply because they are Muslim. Video surveillance cameras have been mounted outside mosques, recording every person who goes to worship. Maps created and maintained by the NYPD show the location of scores of mosques and Muslim businesses across New York's five boroughs. A senior NYPD representative has admitted that these mapping activities have not generated a single lead or resulted in even one terrorism investigation.

The NYPD's discriminatory surveillance is based on a false and unconstitutional premise: that Muslim religious belief and practices are a basis for law enforcement scrutiny. That is a premise rooted in bias and ignorance, not good law enforcement or fact. It is a premise that is both demonstrably wrong--terrorism is not a "Muslim phenomemon"--and deeply unfair to the millions of American Muslims who are a law-abiding, diverse, and integral part of our nation and New York City. The NYPD's surveillance program would be unthinkable if it targeted churches or synagogues, Christian reading rooms or Jewish community centers. The fact that it maps and sends informants into mosques and Muslim-owned businesses is no different. Like all Americans, our Muslim communities are entitled to protection from discriminatory religious profiling and intrusive police surveillance. [Read more...]



Rich getting richer, study finds (18 June 2013)
The rich are getting richer, and there are way more of them.

The World Wealth Report, issued Tuesday by RBC Wealth Management and Capgemini Financial Services, says the number of millionaires globally grew by 1 million, or 9.2 per cent, to 12 million last year after declining in 2011.

The jump of those high-net-worth people, defined as individuals with more than $1 million (U.S.) to invest, was credited mostly to strength in stock and real estate markets.

North America was home to the most number of millionaires, an estimated 3.73 million, regaining the top spot from Asia-Pacific whose millionaires numbered 3.68 million.

However, Asia-Pacific is likely to overtake North America again soon because its overall wealth growth rate is at 12.2 per cent compared with North America's 11.7 per cent. [Read more...]



Researchers discover two distinct forms of Gulf War illness (18 June 2013)
The mysterious shared symptoms of thousands of Gulf War veterans may be explained by altered brain structures, according to a new study published in the online journal Public Library of Science.

Nearly 700,000 soldiers served in Operation Desert Storm, the codename for the Persian Gulf War. Of those who served, approximately 210,000 soldiers, or 30 percent, developed similar symptoms of an unknown disease that is referred to as Gulf War illness or Gulf War syndrome. The symptoms include cognitive impairments, illness or discomfort after exertion, widespread pain, and fatigue that can be debilitating, as well as exacerbation of these symptoms after mental or physical effort.

This research found brain damage associated with those symptoms. The researchers used magnetic resonance imaging to examine the brains of the study participants. Using veterans of the Gulf War and a control group of nonveterans and healthy veterans, the researchers found that those with the syndrome had damage in the part of the brain associated with heart rate and pain. Moreover, there were two distinct patterns of damage associated with the symptoms, which could indicate two pathways to the same condition or there could be two different conditions with similar manifestation.

Treatment of veterans with Gulf War illness has been criticized over the years. During a Congressional hearing in March of this year, testimony from Dr. Steven Coughlin described his participation in research related to the syndrome. He identified barriers to his participation and manipulation of studies, suggesting that there should be more information sharing in order to identify and address this syndrome. [Read more...]



Urgent action alert: EPA about to raise allowable concentrations of glyphosate on food crops, edible oils and animal feed - comments needed by July 1 (18 June 2013)
(NaturalNews) This is an urgent action alert from Natural News and the Health Ranger. Public comments are due by July 1 to object to new EPA regulations which are already in place, allowing glyphosate contamination of food crops, edible oils and waterways at concentrations which are thousands of times higher than the amount needed to cause cancer.

The new regulation, which can be viewed HERE, sets the following regulations regarding glyphosate residues on crops:

• It allows forage and hay teff to contain up to 100 ppm glyphosate (that's over one million times the concentration needed to cause cancer according to a recent study). See PubMed source here:
http://www.ncbi.nlm.nih.gov/pubmed/23756170

• Allows oilseed crops (flax oil, canola oil, soybean oil, olive oil, etc.) to contain up to 40 ppm glyphosate (which is over 100,000 times the concentration needed to cause cancer)

• RAISES the allowable glyphosate contamination level of root crops (such as potatoes) from 200 ppb to 6000 ppb. [Read more...]



More countries abandon GM seeds, crops in response to widespread public disapproval (18 June 2013)
(NaturalNews) Two more countries have taken a bold stand against genetically-modified organisms (GMOs), according to new reports. The South American nation of Venezuela is currently in the process of crafting legislation to bar transgenic seeds and crops from entering the country, while biotechnology giant Monsanto has completely withdrawn all of its business efforts from the European nation of Denmark, where food companies and the genera public have wholly rejected GMOs.

As reported by Venezuela's Prensa Latina, the nation's leaders recognize the dangers inherent in adopting transgenic agricultural technologies, particularly with regards to plant diversity and food sovereignty. In order to sustain its rich agricultural heritage, in other words, Venezuela knows that it must place strict limits on its seed market, and support the efforts of small farmers who are the bread and butter of its clean food supply.

"The new legislation would protect small and medium producers, favor the use of seeds for the environment and human health, and the creation of an institution working on the topic," explained Venezuela's Socialist Deputy Alfredo Urena about the changes. He went on to add that laws regulating against transgenic seeds and technological packages are needed to protect both the food supply and human.

In similar news, Denmark has all but completely phased out GMOs as well. Though not technically illegal there, GMOs have never really been accepted by either the public or food companies in Denmark. Even Monsanto, which is known for using sleight of hand to force public acceptance of GMOs in countries like the U.S., has been unsuccessful in maintaining any sort of business presence in the European country. [Read more...]



Keystone XL won't use state-of-the-art spill technology (18 June 2013)
TransCanada swears that once the Keystone XL pipeline is operational, it will be totally safe. The company is apparently so confident -- despite already having had to dig up and replace faulty stretches of the pipeline's southern leg -- that it doesn't see the need to invest in state-of-the-art spill-detection technology. TransCanada is like that obnoxious seventh-grade skateboarder too confident in his sick moves to bother with a helmet.

The internal spill detectors TransCanada currently uses -- in which sensors alert remote operators if pressure along the pipeline drops -- are standard for the industry, but they're designed to catch high-volume spills. Bloomberg Businessweek reports:

"Keystone XL would have to be spilling more than 12,000 barrels a day -- or 1.5 percent of its 830,000 barrel capacity -- before its currently planned internal spill-detection systems would trigger an alarm, according to the U.S. State Department, which is reviewing the proposal."

New external technology, on the other hand, can identify much smaller leaks. For example, acoustic sensors can pick up the sound of oil escaping through a pinhole-size opening. And helicopters doing flyovers can be fitted with trash-can-size devices that detect oil vapors in infrared sunlight, potentially spotting leaks flowing at rates of less than 10 barrels per day. [Read more...]



'Dead zones' predicted for Gulf, Chesapeake Bay (18 June 2013)
NEW ORLEANS (AP) -- Scientists in Michigan and Louisiana are predicting a big summer "dead zone" in the Gulf of Mexico unless a tropical storm hits the area shortly before or during the annual measurement. In the Chesapeake Bay, scientists expect a smaller-than-average area where there's too little oxygen to support fish, shellfish and other aquatic life.

The hypoxic zone in the Gulf is likely to be the largest since annual measurements began in 1985, covering 8,561 square miles -- about the size of New Jersey, according to scientists from Louisiana State University and the Louisiana Universities Marine Consortium.

University of Michigan scientists predict that it will be smaller but still sizeable: the seventh-largest ever, at 7,286 square miles. That would be about the area of Connecticut, Rhode Island and the District of Columbia combined, according to the National Oceanic and Atmospheric Administration, which released those estimates and the one for the Chesapeake Bay on Tuesday.

Low- and no-oxygen areas in the Chesapeake Bay, the nation's largest estuary, aren't measured in square miles because so much of the bay is shallow. Instead, they're measured in cubic miles and water volume. This year's low-oxygen zone is expected to affect 1.46 cubic miles in midsummer, with no measurable oxygen in 0.26 to 0.38 cubic miles, according to researchers at the University of Michigan and the University of Maryland Center for Environmental Science. That is smaller than average, NOAA researchers said in news release.

The Gulf dead zone affects nationally important commercial and recreational fisheries and threatens the region's economy, according to NOAA. It said the Chesapeake dead zones, which have been highly variable in recent years, threaten a multi-year effort to restore the Bay's water quality and enhance its production of crabs, oysters and other important fisheries. [Read more...]



Study: Home Births May Be Safer Than Hospital Births (18 June 2013) [InfoWars.com]
A new study has found that mothers experiencing low-risk pregnancies and who are planning home births may have an overall lower risk of birth complications than those who plan their births in hospitals.

LiveScience is reporting that just 1 in 1,000 of the mothers monitored for the study suffered from severe complications during their home births, as opposed to 2.3 in every 1,000 who gave birth in a hospital.

The study, conducted by researchers in the Netherlands, additionally noted a marked decrease in incidents of postpartum hemorrhage in mothers who gave birth at home -- 19.6 out of 1,000 compared to 37.6 out of 1,000 respectively.

A reported 146,000 women took part in the study. Of those, 92,333 were said to be giving birth at home, while 54,419 chose the option of giving birth in a hospital.

Researchers told LiveScience that their findings likely only apply to regions where midwives are fully qualified to assist in a home birth. [Read more...]



Seattle woman Naveena Shine drops attempt to live on light (18 June 2013)
A Seattle woman is to abandon her controversial attempt to
live on light on Wednesday after 47 days of surviving on water and tea.

Naveena Shine, 65, had been attempting to go without food for 100 days. She said the "overt" reason for ending what she described as an "experiment" was financial -- she claimed she will lose the trailer she has been staying in on Wednesday -- but said she believed her monetary woes were "a simple a message from the universe that it is time to stop".

"After 47 days [the post was written after 44 days] I still feel really good, weight loss is slowing and all seems well. However, I still have no evidence that I am actually living on light and it could well be slow starvation," Shine wrote on her Facebook page.

"Now that I am ending the experiment I will never know."

Doctors have warned that it is impossible for humans to survive on light and urged Shine to start eating. Four people are reported to have died attempting to subsist on light alone.

"Plants have what are called choroplasts that contain chlorophyll and they have the ability to capture energy from sunlight," said Dr Ronald Hoffman medical director of the Hoffman Center and host of a weekly health podcast. [Read more...]

PAM COMMENTARY: Most vitamins can't be manufactured by the human body, minerals and essential fatty acids can't be manufactured by the human body. She may be able to live on less, but it's doubtful that tea could do enough for her.



'NSA should come clean about domestic spying': Ray Kelly (17 June 2013) [InfoWars.com]
After the vast federal phone-Internet monitoring program was revealed, President Obama said he had struck the right balance between ensuring security and protecting privacy.

But yesterday, Kelly indicated Obama was wrong.

"I think we can raise people's comfort level if in fact information comes out as to that we have these controls and these protections inside the NSA," he said.

Allies of Kelly viewed his criticism as payback for Holder's decision to recommend -- at the 11th hour of a controversial court case -- that a federal monitor oversee the NYPD's stop-and-frisk program.

"Everything that Ray Kelly does has a purpose," said City Council Public Safety Chairman Peter Vallone Jr. (D-Queens). "If Eric Holder wants to lecture Police Commissioner Kelly on how to fight crime in New York, then one of the world's foremost experts on public safety [Kelly] can lecture Holder on how to fight terrorism." [Read more...]



Report: US adult smoking rate dips to 18 percent (18 June 2013)
ATLANTA (AP) -- Fewer U.S. adults are smoking, a new government report says.

Last year, about 18 percent of adults participating in a national health survey described themselves as current smokers.

The nation's smoking rate generally has been falling for decades, but had seemed to stall at around 20 to 21 percent for about seven years. In 2011, the rate fell to 19 percent, but that might have been a statistical blip.

Health officials are analyzing the 2012 findings and have not yet concluded why the rate dropped, a spokesman for the Centers for Disease Control and Prevention said. The CDC released its study Tuesday. [Read more...]



Catholic school teacher offered new job after being fired because of abusive husband (18 June 2013)
A California Catholic school teacher fired for allegedly posing a safety risk because she was a victim of domestic violence has received a new job offer in a different city, KNSD-TV reported on Monday.

Carie Charlesworth told the station that an anonymous school official at a private institution in the Los Angeles area offered her a position after watching reports about Charlesworth being placed on indefinite leave from her position at Holy Trinity School in El Cajon, California.

"It's good to know that people generally care about other people," Charlesworth told KNSD on Monday.

The San Diego Diocese, which supervises the school, barred Charlesworth from teaching at any diocesan school in the area after Holy Trinity was placed on lockdown when her estranged husband showed up in the parking lot in January. Charlesworth's four children were also taken out of the school. The school learned about his behavior after she took a leave of absence around that time. The husband is scheduled to be released from jail in late June 2013. [Read more...]



New teacher training study decries California universities (18 June 2013)
Loyola Marymount officials said the study was incomplete and based on uneven, partial data.

"In the case of LMU, they got it wrong," said Shane Martin, dean of the school of education. But he added that the school would "see what we can learn from it."

Loyola Marymount was among hundreds of schools that declined to send in requested information. Martin noted that some non-participants, including USC, were left out of the report entirely. But the authors rated more than 1,000 programs, based on voluntary participation, court orders to produce documents and an analysis of student materials and websites.

UCLA participated but questioned whether the advocacy group looked deeply enough. It received a one-star rating for its elementary school teacher training program and 11/2 stars for its high school program.

"Principals in L.A. are fighting over our graduates," said Megan Franke, chairwoman of UCLA's department of education. [Read more...]



Syngenta plays dirty to shape public opinion on herbicide (18 June 2013)
As a journalist, it takes a lot to really piss me off: I've found that most scandals aren't really scandals if you dig past the screaming headlines and into the wonky details. And, though I grew up a corporation-hating liberal, in nearly every story I've reported I've found that for the most part, businesspeople act honestly and honorably. The companies actually trying to make the world better often make easy targets, because when you are grappling with genuine complexity -- which is what corporations do -- you are bound to make mistakes.

And then, every once in a while, I come across a true scandal, and it tips me back toward cynicism.

That said, now I'm pissed off: Monday morning we learned that the ag-tech corporation paid millions of dollars in a covert effort to protect its herbicide atrazine and discredit critics. (The story, put out by Environmental Health News and 100Reporters, is worth reading in full here.) It's a solid case study illustrating the lengths a company will go to influence the scientific debate. And, usefully, the documents show who Syngenta was paying to shill for them.

Here's what happened: Since 1997 Tyrone Hayes, a scientist at the University of California, Berkeley, has been running experiments suggesting that atrazine causes sexual deformities in frogs. The Environmental Protection Agency disagrees that there is a problem with atrazine, based on two major studies (see the section on amphibians at the bottom). It's worth noting, however, that Syngenta itself performed these studies. This isn't a reason to throw the studies out, in my opinion, but they need to meet a higher standard. [Read more...]



Bear with head stuck in jar is rescued in Pa. (18 June 2013)
JAMISON CITY, Pa. (AP) -- Four central Pennsylvania residents said they used only a rope and a flashlight during a wild chase to rescue a young bear whose head had been stuck in a plastic jar for at least 11 days.

The frightened but powerful bruin fell into a swimming pool at least twice during the ordeal, according to a report Saturday in the Press Enterprise of Bloomsburg (http://bit.ly/166z97k ). But the group eventually yanked off the jar and set the animal free.

"I thought, 'No one is going to believe us,'" said Morgan Laskowski, 22, the bartender at the Jamison City Hotel and a member of the impromptu bear-wrangling team.

Area residents first spotted the 100-pound bruin with its head in a red jar on June 3, but it eluded game wardens. The animal was attracted to the container because it appeared to have once contained cooking oil. [Read more...]



Why did FEMA deny new funding after Texas fertilizer plant explosion? (18 June 2013)
The Federal Emergency Management Agency this month denied an appeal for millions of dollars in additional aid to help West, Tex., recover from an April 17 fertilizer-plant explosion that killed 15 people and decimated some 37 blocks of homes, schools and businesses.

President Obama suggested during an April 25 memorial that the federal government would support Texas's recovery efforts, but critics say the president ultimately turned his back on the state.

"We'll be there even after the cameras leave and after the attention turns elsewhere," Obama said during the memorial. "Your country will remain ever ready to help you recover and rebuild and reclaim your community."

Despite those remarks from the president, FEMA said in a letter to Texas Gov. Rick Perry (R) this month that the plant explosion "is not of the severity and magnitude that warrants a major disaster declaration." The agency concluded that "the remaining costs for permanent work is within the capabilities of the state and affected local governments." [Read more...]



Snowden: It's an 'honor' to be called a traitor by Dick Cheney (17 June 2013)
On Monday's NOW with Alex Wagner, the panel discussed some of the recent comments made by Edward Snowden in a live chat hosted on The Guardian website.

The 29-year-old-former NSA contractor told readers that he considered it an "honor" to be called a traitor by Dick Cheney after the former vice president accused Snowden of being one in an interview Sunday.

"This is a man who gave us the warrantless wiretapping scheme as a kind of atrocity warm-up on the way to deceitfully engineering a conflict that has killed over 4,400 and maimed nearly 32,000 Americans, as well as leaving over 100,000 Iraqis dead," Snowden wrote Monday. "Being called a traitor by Dick Cheney is the highest honor you can give an American ... If they had taught a class on how to be the kind of citizen Dick Cheney worries about, I would have finished high school."

Snowden also denied being a Chinese spy, telling readers, "if I were a Chinese spy, why wouldn't I have flown directly into Beijing? I could be living in a palace petting a phoenix by now."

Snowden's comments--his first since speaking to The South China Morning Post last week--came after The Guardian newspaper published his latest leak documenting how the U.K. and U.S. governments had spied on foreign officials at two international conferences in London back in 2009. [Read more...]



Did Edward Snowden just disclose more secrets in online chat? (17 June 2013)
National Security Agency leaker Edward Snowden answered questions from ordinary folks Monday on a Guardian newspaper online chat. It was a technical first of sorts -- a virtual public news conference by someone who's in a lot of trouble and does not wish to make public their precise location.

So did he reveal anything new? Yes -- among other things, he charged that US lawmakers are themselves shielded against NSA snooping.

This came on his very last answer in the chat, after Guardian reporter Glenn Greenwald asked him if he had anything to add. Mr. Snowden said that just because you -- as in "you, the average citizen" -- are not an NSA target does not make the agency's programs OK.

That's because civil liberty protections built into NSA procedures are no replacement for having the information gathering limited to individuals who have already fallen under suspicion.

"This is the precise reason the NSA provides Congress with a special immunity to its surveillance," Snowden added. [Read more...]



As World Awaits U.S. Reaction to NSA Leaks, Movement Emerges to Support Edward Snowden in Hong Kong (17 June 2013) [DemocracyNow.org]
TOM GRUNDY: Well, Snowden, as you heard from Claudia Mo, specifically came to Hong Kong because he believed there is a tradition of freedom of speech and political dissent, which is largely true here. We had over 900 people, according to an independent head count, six speakers, including three serving politicians, and 27 groups, which is unprecedented for Hong Kong, especially in the rain. We proceeded to the U.S. consulate, where we all blew whistles. We handed in a letter to the ambassador demanding that the U.S. end surveillance on innocent citizens. And we said, of course, that the U.S. citizens may be protected by the Fourth Amendment, but the 12th Article of the U.N. Human Rights Declaration, you know, protects the rest of us. We then went to the Hong Kong government headquarters, where we handed in a letter demanding that the government here protects Snowden, upholds the rule of law and rejects any mainland influence on the issue.

AMY GOODMAN: Charles Mok, can you explain why you are supporting Edward Snowden, what it means to be the information technology representative on--in the Hong Kong council, why what he has done is significant to you?

CHARLES MOK: OK. Well, first of all, in the Legislature of Hong Kong, which is the lawmaking body in Hong Kong, we do have a system that, other than the geographically returned people, legislators, there are also a number of us that are returned by individual professions or industry bodies. So I represent the IT, Information Technology, Functional Constituency.

Now, I think the facts that Ed Snowden, that he chose Hong Kong, according to what he's told The Guardian and the South China Morning Post, was that Hong Kong do have a tradition for freedom of speech, freedom of expression and tolerance of dissent, and also rule of law. So, it is this kind of spotlight that we have right now because of this affair that he's in Hong Kong, and he's been talking to journalists and so on, and is still hiding, that we think and a lot of people in Hong Kong actually believe that he's got to get his due process. He's got to get his due process or the rights that he is accorded, according to Hong Kong laws. I think the Morning Post just did a survey over the weekend of a number of people in Hong Kong, and actually more than half do believe that he should be protected by our Hong Kong law as much as possible, according to our system and all the due process that he should be getting. [Read more...]



Long Before Helping Expose NSA Spying, Journalist Laura Poitras Faced Harassment from U.S. Agents (17 June 2013) [DemocracyNow.org]
UAN GONZÁLEZ: Under the theory that what? The pen was a weapon?

LAURA POITRAS: Oh, yeah, that's right. They said that my pen was a dangerous weapon. So that's what--that's Agent Wassum who said that, that my pen was a threat to them. And, you know, I mean, in terms of the context, you have to understand that I'm surrounded by border agents who are all carrying guns, and I'm taking out, you know, a pen that they find threatening. And so, this was, you know, profoundly upsetting. And then I was taken into--I was taken directly into an interrogation room and questioned. I took out my pen again. I was ordered by another agent to put it away. And this went on for quite some time. And I was told during this interrogation--I mean, I'm always asserting my rights as a journalist to not reveal my work, my sources.

AMY GOODMAN: You did a film on Yemen. You did a film on Iraq.

LAURA POITRAS: Yeah, yeah, yeah. And so, this detention started after I finished the first film in 2006, and which was about the occupation of Iraq. And I was told that I was refusing to cooperate with an investigation. And then he said, "Well, it wasn't an investigation; it was questioning," but that I was refusing to cooperate. And then I asserted my rights, that actually asserting one's rights is not refusing to cooperate. And so, this went on for quite some time. And, I mean, it's something that's been happening for a while, and I've talked about it publicly, but also have been hesitant to, because I don't want to jeopardize the work that I do. [Read more...]



Female inmates sue Texas county for running 'rape camp' at jail (17 June 2013)
Although the three guards were arrested in 2010 on charges of sexual assault and are now serving time in Texas state prisons, the women have brought to light new disturbing details about the abuse. They are seeking punitive damages for civil rights violations, assault and emotional distress.

"Beginning sometime in 2007 to at least August of 2010 the Live Oak County Sheriff's office ran a 'rape camp' known as the Live Oak County Jail," according to the lawsuit. "In this facility, numerous jailers, all employed by the Live Oak County Sheriff's Office, repeatedly raped and humiliated female inmates over an extended period of time."

"These forced acts of lasciviousness included, but are not limited to, forcing female inmates to repeatedly perform oral sex on male guards, forcing female inmates to repeatedly masturbate the male guards, the male guards masturbating in view of the female inmates, male guards forcing digital penetrative sex acts in the female inmates', forcing female inmates to engage in sexual sex acts with other female inmates, including but not limited to forcing female inmates to have oral sex with each other, among other things."

The complaint continued: "In addition to the repeated sexual assaults, numerous female inmates were sexually harassed. Certain male guards would strip the female inmates of their clothing and provide only shaving cream to conceal their genitalia. Certain male guards would sometimes force the female inmates to shower in front of them while instructing them to shave their vaginas. In other instances, while detailing their degenerate sexual fantasies, the jailers would pin the girls against a wall, grope their persons, verbally berate them, digitally rape their vagina and/or anus, then force them to perform oral sex." [Read more...]



University programs that train U.S. teachers get mediocre marks in first-ever ratings (17 June 2013)
The vast majority of the 1,430 education programs that prepare the nation's K-12 teachers are mediocre, according to a first-ever ranking that immediately touched off a firestorm.

Released Tuesday by the National Council on Teacher Quality, a Washington-based advocacy group, the rankings are part of a $5 million project funded by major U.S. foundations. Education secretaries in 21 states have endorsed the report, but some universities and education experts quickly assailed the review as incomplete and inaccurate.

Programs at Furman, Lipscomb, Ohio State and Vanderbilt universities received the only "four-star" ratings, while some programs, including at George Washington University, received no stars, eliciting a warning from the council for prospective students to avoid them.

While debate swirls about the validity of the ratings of individual schools, there is broad agreement among educators and public officials -- from U.S. Education Secretary Arne Duncan to governors to unions -- that the country is failing to adequately train the 200,000 people who become teachers each year. [Read more...]

PAM COMMENTARY: My observation on this study, assuming (but not really knowing) that its data is valid, is that there are probably other factors like years of teaching experience, student poverty, facilities funding, and many other variables that are better indicators of teacher performance than their degree school.

In the spirit of full disclosure, I did some contract programming years ago for NCTQ. However, we parted ways when they wanted me to do the 2nd half of the project for free, which simply wasn't possible. Even if I could support myself for long periods with no income, I'd be picky about the type of organization receiving work valued at tens of thousands of dollars. It costs money to write good code -- I need to be in a situation conducive to intense creative technical work.

With that said, although I created a part of their early statistical database, I don't know how they structured their final statistical analysis product. They were shopping for cheap labor, and we were already dealing with millions of records of disparate data. I don't know if they were able to locate a contractor capable of handling that within their budget. Certainly, their data and statistical techniques need to be reviewed before their conclusions are accepted.

Also in the spirit of full disclosure, I've performed computer programming contract work for the education department of a large university system, among many types of companies and institutions over my 25+ year information technology career.

When I worked at the education college, I learned that teachers go through a lot of trouble for their teaching degrees -- they must pass standardized PRAXIS tests from ETS (the company behind the SAT and ACT tests), maintain a high GPA, create a portfolio, and perform well during student teaching.

As I see it, teachers are underpaid for their college degree requirements. My guess is that the mediocre salary just doesn't attract professionals able to earn a much better living in a different field.

Finally, another disclosure -- my father was a teacher in his later years. During the Reagan Recession that left him (and millions of other people) mostly unemployed for about 5 years (something that Republicans forget to mention when they praise Reagan), he fell back on a Master's of Education that he hadn't used while working engineering and sales jobs.

My father passed over ten years ago, and his opinions have little influence over my own. At the time he was teaching, poverty was becoming recognized as a factor in school performance. My father and his coworkers seemed to agree, saying that they couldn't do much for students with problems at home that prevented them from concentrating on their studies.



US government identifies men on Guantánamo 'indefinite detainee' list (17 June 2013)
The US government has finally released the names of 46 men being held in Guantánamo under the classification of "indefinite detainees" -- terror suspects deemed too dangerous to release or move yet impossible to try in a civilian or even military court for reasons of inadequate or tainted evidence.

The list of the 46 detainees was released to the Miami Herald and New York Times following a freedom of information requests from the papers as part of the list of the 166 current captives in Guantánamo that has been released for the first time. The Obama administration had indicated the existence of the men in January 2010 but has until now refused to divulge their identities, leaving the detainees in a form of prolonged and secret legal limbo.

The list contains, according to the Miami Herald, 26 Yemenis, 12 Afghans, three Saudis, two Kuwaitis and Libyans, a Kenyan, Morrocan and a Somali. There were two "indefinite detainees", both Afghans, who have died in the camp, one by suicide, one of a heart attack.

The group of captives stuck in this legal wilderness has been one of the most controversial aspects of the detention camp. The US justifies their existence through a range of explanations that include the fact that they were subjected to harsh interrogation techniques that have been denounced as a form of torture, rendering their evidence inadmissible in court. [Read more...]



Prospect of women Navy SEALs called good, crazy (17 June 2013)
Women may start training as Army Rangers within two years and in Coronado as Navy SEALs a year later, subject to the same physical and mental requirements as men, according to the Associated Press, which obtained details of plans that have been reviewed by Defense Secretary Chuck Hagel and could be announced Tuesday.

The anticipated switch follows reports of a number of sexual assaults in the armed forces and discussions on why they are occurring. It caused a commotion on comment boards across the Internet, where much of the focus was on standards.

The Associated Press reported that the Navy plans to have studies finished by July 2014 on allowing women to serve as SEALs, and has set October 2015 as the date when women could begin Navy boot camp with the expressed intention of becoming SEALs eventually. [Read more...]



FBI search Detroit-area field in Jimmy Hoffa disappearance (17 June 2013)
OAKLAND TOWNSHIP, MICH.-- Federal agents appeared to be reviving the hunt for the remains of Teamsters leader Jimmy Hoffa on Monday as they searched a field in suburban Detroit.

Robert Foley, special agent in charge of the FBI's Detroit division, said the agency and its partners executed a search warrant in Oakland Township, about 40 km north of Detroit.

Officials are "here to execute a search warrant, based on information that we have involving the disappearance of Jimmy Hoffa," Foley said.

He said the warrant is sealed and that details about what was sought would not be released. Foley did not take questions from reporters. [Read more...]

PAM COMMENTARY: My late father grew up when the Mafia had a stronghold in the northeast. Although he didn't hang out with that crowd, he said that the rumor circulating at the time was that Hoffa was killed "Irish style," which he explained meant the body was cut up and dumped in a river. I guess we'll never know, until and if a body is found.



How Fracking Killed Nuclear Power (16 June 2013) [Rense.com]
Cheap natural gas has not only made new nuclear plants unfeasible, an Exelon executive said in Chicago Thursday, but has undermined Exelon's plans to upgrade its existing fleet.

Five years ago the U.S. faced a shortage of natural gas, and with the prospect of a cap on carbon emissions, the world's largest nuclear utility expected nuclear power to flourish.

"Nuclear generation was looking phenomenal," Andy Swaminathan, a senior vice president for portfolio strategy at Consellation--an Exelon company--told about 150 people gathered Thursday at a Chicago Council on Global Affairs forum on shale gas.

"Exelon's stock price was $90. Unfortunately it's about a third of that today. It's directly related to the fact that gas has gone from $10 and $12 an MMBtu to approximately $4 to $5 an MMBtu in the visible trading horizon."

When the shale gas boom began around 2009, fueled by the proliferation of lateral drilling and hydraulic fracturing of deep shale deposits, Exelon put plans for new nuclear plants on hold and turned to a less-costly strategy of upgrading existing plants. In the last decade, Swaminathan said, Exelon has been able to create the equivalent of a new nuclear plant by increasing production at its existing 20 plants. [Read more...]



UMW professor will help Air Force battle sexual assaults (16 June 2013)
Christopher Kilmartin, professor of psychology at the University of Mary Washington, will begin teaching at the U.S. Air Force Academy in July, bringing his expertise on men's issues and gender-based violence to the Colorado Springs campus.

He will be teaching courses titled "Men and Masculinity" and "Interpersonal Violence" within the Behavioral Sciences Department for one year before returning to UMW.

Kilmartin is joining the faculty amid heightened attention to sexual assault in the military due to a growing number of reports. Also, a bill before Congress is seeking to take the power to punish sexual assault from commanders and allow prosecutors to handle it.

Wilbur Scott, a professor of sociology in the Behavioral Sciences Department at the Air Force Academy, said Kilmartin's expertise is needed. [Read more...]



State photo-ID databases become troves for police (16 June 2013)
The faces of more than 120 million people are in searchable photo databases that state officials assembled to prevent driver's-license fraud but that increasingly are used by police to identify suspects, accomplices and even innocent bystanders in a wide range of criminal investigations.

The facial databases have grown rapidly in recent years and generally operate with few legal safeguards beyond the requirement that searches are conducted for "law enforcement purposes." Amid rising concern about the National Security Agency's high-tech surveillance aimed at foreigners, it is these state-level facial-recognition programs that more typically involve American citizens.

The most widely used systems were honed on the battlefields of Afghanistan and Iraq as soldiers sought to identify insurgents. The increasingly widespread deployment of the technology in the United States has helped police find murderers, bank robbers and drug dealers, many of whom leave behind images on surveillance videos or social-media sites that can be compared against official photo databases.

But law enforcement use of such facial searches is blurring the traditional boundaries between criminal and non-criminal databases, putting images of people never arrested in what amount to perpetual digital lineups. The most advanced systems allow police to run searches from laptop computers in their patrol cars and offer access to the FBI and other federal authorities. [Read more...]



Alberta oil company with checkered history responds to new spill site (16 June 2013)
The company at the centre of two major Alberta oil pipeline ruptures in recent years is cleaning up this weekend after a new 950-barrel spill of a very light oil called condensate, which is used to thin down heavy oil sands bitumen so it can be transported via pipeline.

Plains Midstream Canada reports that 40 cleanup and containment workers are at the spill site in the remote area approximately 90 kilometres north west of Manning, a town in northwestern Alberta, responding to the condensate release on its Kemp pipeline system.

The pipeline system is now shut in. A Plains Midstream news release said the area affected by the release measures approximately 100 meters by 150 metres (about three and a half acres).

Cara Tobin, a spokeswoman for the Alberta's Energy Resources Conservation Board, which regulates the province's oil and gas industry, said the company notified officials of the rupture on Friday, after it was discovered with an electronic detection system. She said there's at least one ERCB inspector on site, as well as officials from Alberta's environment department, but "there's no flowing water in the area."

As the ERCB begins its investigation into this latest spill, the company's past will be taken into account, Ms. Tobin said. [Read more...]



'Notion of what is an unreasonable level of paranoia has shifted' says security consultant (16 June 2013)
"I think the notion of what is an unreasonable level of paranoia has shifted in the past couple of weeks," said Alex Stamos, an NCC Group security consultant and self-described "white hat" hacker.

Ironically, some tools for eluding detection come from US government-funded programs aimed at helping people living under authoritarian regimes.

"The technologies usable in Tehran or Phnom Penh are just as usable in New York or Washington," said Sascha Meinrath, who heads a New America Foundation program helping users maintain secure and private communications in totalitarian countries.

"The real problem is that many people don't know these tools exist and a lot of them are not usable to non-geeks." [Read more...]



GCHQ intercepted foreign politicians' communications at G20 summits (16 June 2013)
Foreign politicians and officials who took part in two G20 summit meetings in London in 2009 had their computers monitored and their phone calls intercepted on the instructions of their British government hosts, according to documents seen by the Guardian. Some delegates were tricked into using internet cafes which had been set up by British intelligence agencies to read their email traffic.

The revelation comes as Britain prepares to host another summit on Monday -- for the G8 nations, all of whom attended the 2009 meetings which were the object of the systematic spying. It is likely to lead to some tension among visiting delegates who will want the prime minister to explain whether they were targets in 2009 and whether the exercise is to be repeated this week.

The disclosure raises new questions about the boundaries of surveillance by GCHQ and its American sister organisation, the National Security Agency, whose access to phone records and internet data has been defended as necessary in the fight against terrorism and serious crime. The G20 spying appears to have been organised for the more mundane purpose of securing an advantage in meetings. Named targets include long-standing allies such as South Africa and Turkey.

There have often been rumours of this kind of espionage at international conferences, but it is highly unusual for hard evidence to confirm it and spell out the detail. The evidence is contained in documents -- classified as top secret -- which were uncovered by the NSA whistleblower Edward Snowden and seen by the Guardian. They reveal that during G20 meetings in April and September 2009 GCHQ used what one document calls "ground-breaking intelligence capabilities" to intercept the communications of visiting delegations. [Read more...]



Vegetarians May Have Longer Life Spans Than Meat Eaters, Study Suggests (16 June 2013)
It is common knowledge that eating healthy is conducive to our well-being, including our natural aging process. But can adherence to a vegetarian diet actually add to our life span? One study published in the Journal of the American Medical Association (JAMA) found evidence that vegetarians have a slightly better chance at living longer than omnivores.

There are clearly beneficial effects of vegetarian diets in the prevention of chronic diseases and the improvement of longevity, according to Dr. Michael Orlich of the Loma Linda University Medical Center in California, the lead author of the study report.

For the study, the researchers interviewed over 70,000 participants about their eating habits. Those who identified themselves as vegetarians were divided into different categories of vegetarianism, including vegans (eating nothing but plant foods), lacto-ovo vegetarians (eating plant-foods as well as dairy products and eggs), and semi-vegetarians (eating mostly plant-foods but also some animal products like fish and poultry).

Using national databases, the researchers then determined differences in mortality rates during a follow-up time of six years. They found that over one year five to six per 1,000 vegetarians had died compared to seven per 1,000 meat eaters. [Read more...]



Treat your diabetes naturally with CoQ10 (16 June 2013)
(NaturalNews) Neuropathy, or nerve damage, is the most common cause of injury and death in people with diabetes. Preliminary studies suggest, however, that this debilitating condition may be treatable by boosting your body's levels of a substance that it is already producing: Coenzyme Q10, or CoQ10.

Approximately 50 percent of all type 1 and type 2 diabetes patients - nearly 2 percent of the world's population - experience some form of diabetic neuropathy. There are currently no treatments that are capable of preventing the disorder or halting its progression.

But in a recent study published in the journal Neurobiology of Disease, researchers from the University of Miami found that supplementation with CoQ10 was able to decrease neuropathy-induced pain in diabetic mice.

The researchers induced diabetes in 56 obese mice and left another 20 mice unharmed to serve as a control group. They then supplemented the diets of the diabetic mice with CoQ10 and observed both behavioral and physiological markers of pain, as well as biological markers of CoQ10 activity. The researchers found that while CoQ10 had no influence on the diabetes itself, it reduced pain and inflammation in the mice, actually preventing the development of diabetic neuropathic pain. [Read more...]



20 Million Tons Of Fukushima Debris Getting Closer (16 June 2013) [Rense.com]
In April, Nikolai Maximeno, and his colleague January Hafner, developed a model to simulates the trajectory of the debris from Japan's Tsunami. The timeline shows that debris would hit the west coast in 2014. [See graphic in original article.] [Read more...]



Fracking fuels water fights in nation's dry spots (16 June 2013)
SAN FRANCISCO (AP) -- The latest domestic energy boom is sweeping through some of the nation's driest pockets, drawing millions of gallons of water to unlock oil and gas reserves from beneath the Earth's surface.

Hydraulic fracturing, or the drilling technique commonly known as fracking, has been used for decades to blast huge volumes of water, fine sand and chemicals into the ground to crack open valuable shale formations.

But now, as energy companies vie to exploit vast reserves west of the Mississippi, fracking's new frontier is expanding to the same lands where crops have shriveled and waterways have dried up due to severe drought.

In Arkansas, Colorado, New Mexico, Oklahoma, Texas, Utah and Wyoming, the vast majority of the counties where fracking is occurring are also suffering from drought, according to an Associated Press analysis of industry-compiled fracking data and the U.S. Department of Agriculture's official drought designations.

While fracking typically consumes less water than farming or residential uses, the exploration method is increasing competition for the precious resource, driving up the price of water and burdening already depleted aquifers and rivers in certain drought-stricken stretches. [Read more...]



Secret beaches of Malibu (and the woman who will show you how to reach them): War erupts over app that directs users past obstructive wealthy home owners and onto pristine sands (16 June 2013)
It includes info on how to find the elusive access-ways, where you're free to walk and put your towel and which fake 'No Trespassing' and 'No Parking' signs you can legally ignore.

The release of the app has set off waves of anxiety among local homeowners, fearful that this summer they will be descended upon by hordes of people.

Locals complain that the remote and often small beaches simply don't have enough amenities - such as bathrooms and parking - to accommodate large influxes of sun-seekers.

'People come through, they urinate, defecate, they leave their garbage - there are no garbage pails. They can't park; there is no parking, so they block driveways,' one local told the New York Times.

But local homeowners have also been known to use underhand means to keep people out.

Parking is a serious problem and homeowners are known to drop orange cones on the street or build fake garage doors to block off legal parking spots. [Read more...]

PAM COMMENTARY: I can understand that some people are sick of overcrowded beaches, but secluded areas? Sexual predators always look for places with a lack of witnesses.



Outer Banks offshore wind farm plan gets blowback (16 June 2013)
Most Outer Banks visitors know a trip to the beach is sure to include one constant: wind, and lots of it. The kind that turns umbrellas into tumbleweeds and drives sand into eyes, hair, food, swimsuits.

The barrier islands are seemingly always windy, as they jut naked and exposed into the Atlantic Ocean. No wonder, then, that the U.S. government has chosen a huge swath of water just off the Outer Banks as a potential home for an offshore wind farm in the near future.

The site recommended by the Bureau of Ocean Energy Management would extend along some of the most popular beaches, starting around Pea Island and heading north past Nags Head, Kill Devil Hills, Kitty Hawk, Southern Shores and Duck and ending off Corolla, just below the Virginia border - a 45-mile stretch.

Troubling to most of these communities, however, is that the government would allow giant wind turbines to be built 6 miles from shore, easily visible on most days. [Read more...]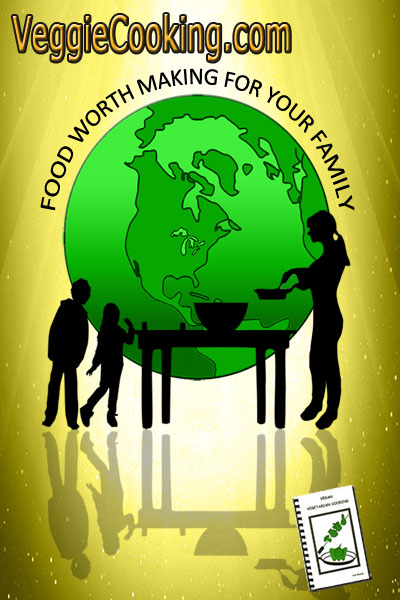 Back to Pam's NEWS ARCHIVES


Back to Pam's vegan vegetarian FUN page

Pam's vegan vegetarian cookbook, with vegan vegetarian recipes


Sources (if found on major news boards):
[AJ] - InfoWars.com, PrisonPlanet.com, or other Alex Jones-affiliated sites
[BF] - BuzzFlash.com
[DN] - DemocracyNow.org
[R] - Rense.com
[WRH] - WhatReallyHappened.com

---------------------------