Pam Rotella's Vegetarian FUN page -- News on health, nutrition, the environment, politics, and more!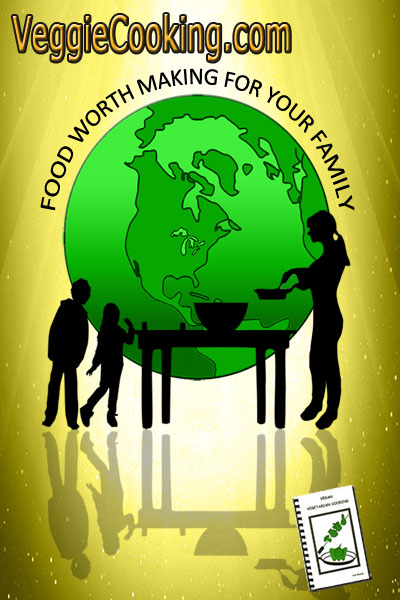 NEWS LINK ARCHIVE 2012

News from the Week of 7th to 13th of July 2013

Zimmerman acquittal: State never proved its case, legal analysts say (13 July 2013)
SANFORD -- After five weeks of trial and 56 witnesses, few legal observers believed prosecutors came close to proving Sanford neighborhood watchman George Zimmerman committed second-degree murder when he shot and killed Trayvon Martin in February 2012.

So for many legal analysts, it was no surprise that jurors rejected even a lesser "compromise" verdict of manslaughter, acquitting Zimmerman outright of all criminal charges and deciding he acted in a reasonable way to protect his own life.

The acquittal was a stinging blow for prosecutors and their decision to file the second-degree murder charge against Zimmerman, who was not initially arrested by Sanford police after claiming self-defense. And it was a resounding embrace of the defense's strategy during closing arguments not just to establish that prosecutors hadn't proven Zimmerman guilty, but also to show he was "absolutely" innocent.

"Justifiable use of force is one of the most difficult areas of the law," State Attorney Angela Corey acknowledged Saturday after Zimmerman's acquittal. "Make no mistake, Trayvon Martin had every right to be on the premises as did George Zimmerman ... that's what makes this case unique." [Read more...]



IT director who raised questions about Zimmerman case is fired (13 July 2013)
Kruidbos testified before Zimmerman's trial began that Martin's cell phone contained images of Martin blowing smoke, images of marijuana and deleted text messages regarding a transaction for a firearm and that those images had not been given to Zimmerman's defense team.

He received the termination letter, dated July 11, on Friday, the same day jurors began deliberating Zimmerman's case. The letter states: "It has come to our attention that you violated numerous State Attorney's Office (SAO) policies and procedures and have engaged in deliberate misconduct that is especially egregious in light of your position."

Kruidbos said that, when he printed a 900-page Florida Department of Law Enforcement report from Martin's cell phone in late 2012 or early 2013, he noticed information was missing.

Concerned that attorneys did not have all the information they needed to prepare the case, he said, he reported his concerns to a State Attorney's Office investigator and later to prosecutor Bernie de la Rionda.

Kruidbos said he generated a report that was more than three times the size of the one that had been handed over.

For example, Kruidbos said that 2,958 photos were in the report given to the defense but that his report contained 4,275 photos. [Read more...]



Zimmerman cleared in shooting of Trayvon Martin (13 July 2013)
SANFORD, Fla. (AP) -- Neighborhood watch volunteer George Zimmerman was cleared of all charges Saturday in the shooting of Trayvon Martin, the unarmed black teenager whose killing unleashed furious debate across the U.S. over racial profiling, self-defense and equal justice.

Zimmerman, 29, blinked and barely smiled when the verdict was announced. He could have been convicted of second-degree murder or manslaughter. But the jury of six women, all but one of them white, reached a verdict of not guilty after deliberating well into the night. Their names have not been made public, and they declined to speak to the media.

Martin's mother and father were not in the courtroom when the verdict was read; supporters of his family who had gathered outside yelled "No! No!" upon learning of the not guilty verdict.

The teen's father, Tracy, reacted on Twitter: "Even though I am broken hearted my faith is unshattered I WILL ALWAYS LOVE MY BABY TRAY." [Read more...]



A scientific storm is brewing over the hurricane-climate connection (13 July 2013)
It's the month of July, right before the Atlantic hurricane season really gets chugging. And there are already signs that a busy year might be on the way, chief among them the unusual early appearance of a "Cape Verde-type" storm. These storms are typically sparked by atmospheric waves traveling all the way from the coast of Africa, and generally don't appear until later in the hurricane season.

And suddenly, an MIT scientist -- who's arguably the world's top expert on hurricanes -- publishes a bombshell paper in a top scientific journal. His suggestion? That global warming might be making the most destructive storms on Earth even more dangerous.

If you're feeling a sense of scientific déjà vu right now, that's understandable. For not only are these events currently unfolding -- they also all occurred in July of 2005, just before hurricanes Katrina, Rita, and Wilma devastated Florida and the Gulf Coast.

On July 31 of that year, MIT hurricane specialist Kerry Emanuel published a paper in the journal Nature suggesting that hurricanes had gotten much stronger over the past three decades, likely prompted by a rise in sea-surface temperatures that, in turn, is directly tied to global warming. The study upended a prior consensus that any major climate-induced changes to hurricanes would be much further in the future, and ignited a furious scientific debate -- one that was only amplified by the intense hurricanes that soon began slamming the U.S. coastline. [Read more...]



Wisconsin pushes abortion restrictions (13 July 2013)
Minnesota, where a third of abortions are funded by the taxpayers and there are more clinics than some of its neighboring states combined, is now surrounded by states with abortion laws more restrictive than its own.

In Wisconsin, a federal court will weigh in this week on a law, newly signed by Gov. Scott Walker, that could shutter half the abortion clinics in the state.

South Dakota now mandates a 72-hour wait for abortions -- excluding weekends and holidays -- and requires doctors to inform women that abortion carries an increased risk of suicide. North Dakota, which now has some of the toughest laws in the nation, bans abortion after the sixth week, when a fetal heartbeat can first be detected by a transvaginal ultrasound.

Iowa just cut off most state funding of abortions for low-income women on Medicaid. The governor would have to personally sign off on payments in cases of rape, incest, fetal anomaly or when the life of the woman is at risk. [Read more...]



Abortion fights risk worsening GOP's gender gap (13 July 2013)
Republicans may be tirelessly working to rebrand their party since losing last year's race for the White House, but a recent slew of state initiatives to restrict access to abortion isn't doing this effort any favors -- and may only widen the party's so-called "gender gap" in attracting women voters.

Indeed, while conservatives celebrate Texas' early-morning passage of a high-profile bill that bans most abortions after 20 weeks of pregnancy and places new requirements on which facilities can perform the procedure, liberals are once again railing against the party for its so-called "war on women."

Yet despite the risk of alienating female voters, the campaigns have undoubtedly energized conservatives, particularly opponents of abortion rights who compose a cornerstone of the Republican base. And conservatives argue that polling suggests that most Americans -- including most women -- favor limiting late-term abortions.

"Rhetorically, this can be really hard," said Liz Mair, a Republican strategist. For the efforts to work to their benefit, party leaders need to "figure out what [they're] going to say, and test it out in advance," she said, "and not by talking to committed pro-lifers." [Read more...]



Florida Private Investigator thinks a "petite blonde serial killer" is on the loose (11 July 2013)
Who is responsible for more than a dozen white pretty petite look-a-like females with long blond hair who have been listed as missing, kidnapped or unfortunately murdered over the last few years?

1). Jessica Heeringa..Friday 11:45 pm 4/25/2013 Norton Shores MI (KIDNAPPED), blond hair, 5' 1" tall and 110 lbs, 25 years old
2). Crystal Morrison..Thursday 12:45 pm 8/23/2012 Concord NC, blond/red hair, 5' 2" tall and 100 lbs, 31 years old.
3). Brittany Wood. .....Wed 5/30/2012, Tillmans Corner AL, blonde streaks hair, 5' 3" tall and 105 lbs, 19 years old.
4). Heather Hodges....Mon @ 10:30 pm 4/9/2012 Rocky Mount VA, blond hair, 5' 1" tall and 99 lbs, 22 years old
5). Kelli Bordeaux ......Sat @ 1:30 am 4/14/2012 Fayetteville N.C., (DECLARED DEAD BY US ARMY) blond hair 5' 0" tall and 99 lbs, 23 years old.
6). Katelyn Markham...Sat @ 11:00 pm 8/13/2011 Fairfield OH, (MURDERED), blond streaks hair, 5' 3" tall and 129 lbs, 21 years old.
7). Lauren Spierer .....Friday @ 4:30 am 6/3/2011 Bloomington IN, blond hair, 4' 11" tall and 95 lbs, 21 years old.
8). Alivia Kail............Friday 3/05/2011 Pittsburgh PA area, blonde streaks hair, 5' 1" tall and 109 lbs, 19 years old.
9). Holly Bobo ...........Wed @ 7:40 am 4/13/2011 Darden TN, (KIDNAPPED) blond hair, 5' 3" tall and 110 lbs, 21 years old
10). Paige Johnson .....Thurs @ 1:00 am 9/23/2010 Florence KY, blond hair, 5' 1" tall and 110 lbs, 17 years old.
11). Morgan Harrington.Sat 9:30 pm 10/17/2009 Charlottesville VA, (MURDERED), blond hair 5' 6" tall and 120 lbs, 20 years old.
12). Brittanee Drexel....Sat @ 9:15 pm 4/25/2009, Myrtle Beach SC, blond hair, 5'0" tall and 103 lbs, 17 years old.

When multiple petite blonde females, who all look-a-like, continue to disappear, I would think that the FBI profilers would put together some sort of profile of a predator who selects his victims based on sex, age, hair color, height, weight and skin color and warn the general public, ya think?

Ted Bundy was described as a handsome, charming, articulate and intelligent man. Those were the traits that might have allowed him to get close to his young female victims. Bundy raped and / or murdered scores of women, strangling and mutilating his victims.

Serial killer Ted Bundy slaughtered more than 100 women nationwide his lawyer has revealed. The psycho went to the electric chair in Florida in 1989 at age 42, after -admitting 30 killings. But that was less than a third of his true toll, according to the man who defended him in the 70s. In a new book John Henry Browne says that the rapist, kidnapper and necrophiliac Ted Bundy preyed on pretty young petite females with long brown hair nationwide from Seattle WA to the Florida State University (FSU) campus Tallahassee Fl. [Read more...]

PAM COMMENTARY: There may be a Secret Service agent from New York involved in the Harrington murder. (There were more accomplices to that crime than the one black man in the Fairfax rape sketch.) And the sketch in the Heeringa abduction looks a lot like one of that agent's "rape video ring" friends from Pennsylvania -- a man who was driving on I-90 with plenty of time to get to the abduction site at the time Heeringa went missing.

These and other facts, for example that the agent in question has been willing to travel far and wide in the past for purposes of sexual predation, lead me to believe that Bill Warner's theory is credible. It may not match the crimes 100%, but I think they'll find that at least some of the crimes he's listed here, among others, are related.



Cleveland kidnap suspect Ariel Castro faces 977 criminal charges (13 July 2013)
The former Cleveland school bus driver Ariel Castro faces 977 criminal charges stemming from the abduction and decade-long imprisonment of three women who were freed two months ago, prosecutors said as 648 new charges were added on Friday.

A grand jury's indictment spans from August 2002, when Castro was accused of abducting the first of the women, through May of this year when the women and a six-year-old girl fathered during her mother's captivity escaped his Cleveland home. "Today's indictment moves us closer to resolution of this gruesome case," Cuyahoga county prosecutor Timothy McGinty said in a statement.

Castro stands accused of kidnapping the three women between 2002 and 2004 and brutalizing them while holding them captive in his house over the next 10 years. Castro, who turned 53 on Wednesday, was indicted in June on 329 charges involving the first four and a half years of the women's captivity. They and the girl were freed from his house on 6 May. Gina DeJesus, 23, Michelle Knight, 32, and Amanda Berry, 27, had been missing for around a decade. Officials said they were kept bound for periods of time in chains or rope and that they endured starvation, beatings and sexual assaults.

DNA evidence later confirmed Castro was the father of the girl, who was born to Berry. At a court appearance in early July, Castro asked to be allowed jail visits from his daughter. A judge rejected the request immediately as "not appropriate". [Read more...]



Cocaine use: Will the factors behind its steady decline continue? (13 July 2013)
Cocaine use and a host of problems associated with the drug have been declining steadily in the United States in recent years -- with at least a 40 percent drop in people using cocaine since 2006.

"I've never seen such a rapid decline for such an addictive drug," says Peter Reuter, a public-policy professor and drug-economy expert at the University of Maryland in College Park.

Some supply-side factors, as well as demand-side issues, have contributed to the downward trend, according to medical, academic, and drug-policy experts.

A US-Colombian partnership has contributed to a 44 percent drop in the capacity for pure cocaine production in the Andean region since 2001, according to July's annual estimate by the White House's Office of National Drug Control Policy (ONDCP). In addition, interceptions along trafficking routes by the Coast Guard and Defense Department have decreased the amount of cocaine entering the country, the ONDCP reports. [Read more...]



Eat, weigh, love? Why pre-wedding diets can lead to unhappily ever after. (12 July 2013)
After a bride-to-be says yes to the dress, she often starts saying no -- to carbs, desserts and other high-calorie foods.

When I was planning my 2011 wedding, I felt the pressure to do all I could to look my most beautiful on my wedding day. In our culture, beautiful usually means thin. Indeed, a glance at the top three national bridal magazines published this month found an abundance of weight-loss advice, including "clever ways to shed those last few pounds," tips for choosing a low-sugar juice cleanse and lists of "bloating" foods to avoid.

But dieting is exactly what brides shouldn't do if they want to be happy, healthy, calm and confident on their wedding day. Sure, there are plenty of great reasons to be more mindful about your diet and exercise habits, but looking like a twig for your nuptials isn't one of them. In addition to not working 95 percent of the time, dieting makes us poor decision-makers, depletes our willpower, darkens our mood and can be toxic for our intimate relationships.

Let's start with the most obvious issue: Diets don't work in the long run. Numerous studies show that those who diet are more likely to gain weight in the future than they are to lose weight and keep it off. In terms of weight loss or maintenance, we're generally better off if we never diet in the first place. [Read more...]



Message in a bottle found amid NY Sandy debris is from dead girl (11 July 2013)
A dozen years ago, a 10-year-old girl wrote a message on a scrap of paper, placed it in a ginger-ale bottle and launched it into the waters off Long Island. Now, that bottle has been discovered amid a beach strewn with debris from Superstorm Sandy.

The girl who cast that bottle into the bay is dead, but her message has been passed along to her grieving mother.

"I was just sobbing when I heard they had found it," Mimi Fery said of the workers in the Long Island village of Patchogue, who not only found the message in the bottle, but called the woman and arranged for its ultimate return. "These are very, very kind people."

This weekend, Fery will return to the seaside village about 60 miles east of Manhattan where she will again thank the workers and attend a ceremony where a small plaque will be dedicated as a remembrance to Sidonie, village officials said. The 18-year-old died in a 2010 fall from a cliff in Switzerland. [Read more...]



'Hero' daughter lifts SUV off trapped dad (13 July 2013)
It all happened in a split-second.

One moment, Adam Simmons was working on his daughter's Jeep Liberty in their driveway and the next, he was pinned to the ground.

He'd been working on the brakes when the jacks collapsed and one of the SUV's wheel rotors landed on his leg.

"All of a sudden, it collapsed towards me ... pinning me right to the ground," Simmons recalled. [Read more...]



Quakes, injection disposal of fracking water linked (13 July 2013)
America's boom in oil and natural gas production may have triggered an unwelcome side effect - earthquakes.

A new study in the journal Science finds that the number of temblors shaking the central and eastern United States has soared in recent years, even as the controversial practice of hydraulic fracturing has opened up those regions to oil and gas drilling.

More than 300 earthquakes stronger than magnitude 3 struck in the last three years, according to the study. In the past, the central and eastern states experienced an average of 21 similarly sized quakes each year.

The problem does not appear to be hydraulic fracturing - or fracking - itself. Instead, many of the quakes erupt near wells where the dirty water left over from fracking, or other oil and gas operations, is injected deep underground for permanent disposal. [Read more...]



Pollution worries abound in frac sand waste streams (13 July 2013)
In Wisconsin, frac-sand mines in Trempealeau, Buffalo and Barron counties are creating unstable piles of sand waste and illicit wastewater runoff.

In Minnesota, state health officials are studying two chemicals widely used in frac-sand processing as contaminants of "emerging concern."

Four years into a mining boom that is reshaping parts of the rural countryside, mining companies and government regulators are coming to grips with the reality that the new industry involves much more than scooping sand out of the ground and hauling it away.

The states' burgeoning frac-sand industry, they have found, creates waste streams they are scrambling to understand and control. [Read more...]



Gavel-to-gavel Zimmerman trial coverage hints at CNN's new path (13 July 2013)
(Reuters) - U.S. cable news network CNN came under withering criticism last week as it chose to stick with the George Zimmerman murder trial while Egypt's military ousted the elected president, an event teased in a small box during the network's trial coverage.

But that kind of choice is likely to be a mainstay at CNN under new boss Jeff Zucker, media analysts say. Although audiences may not be as large as Zucker would like, the network has made its big bet on high-profile human interest stories, which might not be to everyone's liking.

"They're feeding into the viewers who want to watch this," said Horizon Media analyst Brad Adgate. "Who's at home watching TV? Those watching all these courtroom dramas and talk shows."

Time Warner's CNN and its sister network HLN, formerly Headline News, have been airing the Zimmerman trial live for its entirety over the past three weeks, going head-to-head against its rivals, News Corp's ratings leader Fox News Channel and Comcast Corp's MSNBC. [Read more...]



The GOP's principled suicide (12 July 2013)
Republicans seem to be adopting the self-immolation tactics of principled martyrs.

Of course, principled or not, you're still dead in the end.

At this stage in the second term of the president they couldn't defeat, Republicans seem more like stubborn children refusing to come out of their rooms for supper, even though the alternative is going to bed hungry.

This simile is unavoidable in light of the House's passage of a farm bill without any provision for food stamps -- the first in 40 years. The move prompted fantastic outrage from Democrats, notably Rep. Corrine Brown (Fla.), who shrieked: "Mitt Romney was right: You all do not care about the 47 percent. Shame on you!" [Read more...]



Texas Senate delivers on promise to pass abortion bill (12 July 2013)
Much of the suspense and drama that filled the Capitol the evening that the bill failed to pass on the last month has been zapped. There's no hype about a marathon filibuster and no threat the clock will run out on Republicans this time.

Senators debated for hours, as Democrats offered a flurry of amendments. Each amendment was slapped down by the Republican majority -- the same way tweaks offered by Democrats were rejected in the House and in a Senate panel earlier this week.

Inside the Senate chamber, debate started off hot.

State Sen. John Whitmire, D-Houston, said it looks like the bill's author state Sen. Glenn Hegar, is playing politics by combining a proposal to enact a 20-week ban with three other measures to create one mega piece of abortion-restriction legislation. [Read more...]



Third Chinese girl dies from injuries in SF crash (12 July 2013)
SAN FRANCISCO -- A girl who had been in intensive care since the crash-landing of an Asiana Airlines flight has died, hours after authorities confirmed one of the two Chinese teenagers killed in the disaster was hit by a fire truck speeding to the crash site.

The disclosure about the Chinese teenager raised the tragic possibility that she could have survived the crash only to die in its chaotic aftermath.

No one knows yet whether the two teens lived through the initial impact at the San Francisco airport. But police and fire officials confirmed Friday that Ye Meng Yuan, 16, was hit by a fire truck racing to extinguish the blazing Boeing 777.

"The fire truck did go over the victim at least one time. Now the other question is what was the cause of death?" police spokesman Albie Esparza said. "That's what we are trying to determine right now." [Read more...]



KTVU apologizes for racist SF plane crash gaffe (12 July 2013)
KTVU Channel 2 is apologizing for an on-air gaffe that the station -- or viewers -- won't soon forget.

During the noon newscast Friday, co-anchor Tori Campbell, announced that "KTVU has just learned the names of the four pilots who were on board" Asiana flight 214 when it crashed at San Francisco International Airport on Saturday.

She then read from a teleprompter while a TV graphic displayed four fake names that clearly were someone's idea of a joke.

The first name -- "Captain Sum Ting Wong" -- should have been a give-away that something really was wrong. But Campbell kept reading... "Wi Tu Lo, Ho Lee Fuk, Bang Ding Ow."

Yikes.

After a break, Campbell made an on-air correction, clarifying that the names were clearly wrong -- but that they had confirmed them earlier with the National Transportation Safety Board. [Read more...]



Quebec oil train disaster: 24 bodies recovered so far (12 July 2013)
The bodies of less than half of the 50 people believed dead in a runaway oil train's explosive derailment have been recovered, nearly a week after the accident which demolished a large part of a Quebec town.

The devastated downtown remained dangerous for days as responders put out fires and struggled to keep the remaining oil tankers cool so they wouldn't explode.

The hazardous conditions delayed the search for the missing -- and now for bodies so badly burnt that coroners have only been able to make one positive identification so far.

The first victim to be identified by the coroner's office on Thursday was 93-year-old Eliane Parenteau, who lived in the disaster zone in downtown Lac-Mégantic. [Read more...]



Where they died (12 July 2013)
The first blast came at 1:14 a.m. Saturday morning. Some were asleep in their homes. Many were spending Friday night dancing and celebrating at the Musi-Café, a local nightlife hotspot in Lac-Mégantic, Quebec.

Through interviews with survivors, the Star's reporting team has mapped the last moments before disaster struck this small town. The map below shows where they were believed to be when disaster struck. At least 50 people are missing, presumed to be dead. The map will be updated as more information becomes available. [Read more...]



BIRDS OF A FEATHER: 40 years later, the International Crane Foundation is saving more than birds -- they are saving environments (12 July 2013)
Before he could walk, George Archibald was determined to be part of the flock.

While most children sat in a circle and pretended to be ducks, hoping never to be a goose, young George had other ambitions.

His first memory involves crawling on his hands and knees following a real duck, right alongside ducklings.

His mother picked up George, stopping him from being one of the flock so quickly in life.

"I always tell my friends I imprinted on birds at a very early age and I've been following them ever since," he said, sitting on a bench in front of the International Crane Foundation near Baraboo on a sunny afternoon. [Read more...]



U.S. FDA proposes arsenic limit in apple juice (12 July 2013)
(Reuters) - The U.S. Food and Drug Administration, after decades of consideration, has proposed limiting the amount of inorganic arsenic in apple juice to the same level of the potential cancer-causing chemical allowed in U.S. drinking water.

Although the vast majority of apple juice that has been tested by the FDA over the years has contained low levels of inorganic arsenic that were considered safe, the FDA has been wrestling whether to set limits because of the cancer risk.

The agency on Friday proposed a limit of 10 parts per billion (ppb) for inorganic arsenic in apple juice, the level set by the U.S. Environmental Protection Agency (EPA) for arsenic in drinking water. (http://link.reuters.com/jac69t)

"This action level will keep any apple juice that may have more inorganic arsenic than that out of the marketplace," Michael Taylor, the FDA's deputy commissioner for foods and veterinary medicine, said in a blog post. [Read more...]



Six people fired from Cedars-Sinai over patient privacy breaches (12 July 2013)
Five workers and a student research assistant at Cedars-Sinai Medical Center have been fired over privacy breaches involving patient medical records.

Cedars-Sinai officials said in a statement that 14 patient records were "inappropriately accessed" between June 18 and June 24. Six people were fired over the breach: four were employees of community physicians who have medical staff privileges at the hospital, one was a medical assistant employed by Cedars-Sinai, and one was an unpaid student research assistant.

Reality television star Kim Kardashian gave birth to her daughter with rapper Kanye West at the hospital on June 15. A hospital spokeswoman declined to identify the patients whose records were accessed but said that all patients involved had been notified of the breach.

Representatives of Kardashian and West did not respond to requests for comment Friday.

Five of the workers accessed a single patient record; the other one looked at 14. The people involved will be permanently denied access to Cedars-Sinai records even if they go on to work for other health providers, the hospital said. [Read more...]



Cleveland kidnappings: Suspect indicted on hundreds of new charges (12 July 2013)
COLUMBUS, OHIO--A man accused of holding three women captive in his Cleveland home for about a decade was charged Friday with more than 600 additional counts covering the entire time period of the alleged imprisonment.

The 977-count indictment against Ariel Castro includes charges of rape and kidnapping and two counts of aggravated murder related to the alleged termination of one of the women's pregnancies. The indictment does not include charges that could carry a death sentence, but Cuyahoga County Prosecutor Tim McGinty said he is still reserving that option.

Castro, 53, is charged with kidnapping the three women and keeping them -- sometimes restrained in chains -- along with a 6-year-old girl he fathered with one of them.

Castro pleaded not guilty to an earlier 329-count indictment.

The grand jury charged Castro with two counts of aggravated murder related to one act, saying he purposely caused the unlawful termination of one of the women's pregnancies. The indictment also charges him with 512 counts of kidnapping, 446 counts of rape, seven counts of gross sexual imposition, six counts of felonious assault, three counts of child endangerment and one count of possessing criminal tools. [Read more...]



Medications made with caffeine may double risk of stroke (12 July 2013)
(NaturalNews) Taking pharmaceutical drugs with added caffeine could raise your risk of suffering a stroke, but not necessarily because of the caffeine. A new study out of South Korea recently found that people who take over-the-counter pain pills and other medications with added caffeine are up to three times more likely than people not taking such drugs to suffer a stroke.

Published in the journal Stroke, the new study compared 940 adult patients who had suffered a hemorrhagic stroke to other patients who had not suffered a stroke but had been hospitalized. A third group of people who had neither suffered a stroke nor been hospitalized was also included as part of the analysis.

After interviewing the participants from each group about the medications they had taken two weeks prior, the study team determined that, overall, those who had taken a medication containing caffeine were about 250 percent more likely to suffer a stroke than those who had not taken a medication containing caffeine.

This percentage rang true even after accounting for those who drank tea, coffee, and other beverages that contain caffeine, which suggests that the caffeine-containing drugs themselves possess some uniquely inherent danger. Further evidence proving this was made plain by the fact that those who did not drink any caffeine-containing beverages were up the 300 percent more likely than all others to suffer a stroke.

"Even though caffeine-containing medicines appear to increase the risk of hemorrhagic stroke, it doesn't appear to be the 'caffeine' dose" that is responsible, said Dr. Daniel Woo, an associate professor of neurology at the University of Cincinnati in Ohio, to reporters. Dr. Woo was not involved in the study. "Folks who drank three cups of coffee per day didn't seem to have a higher risk of hemorrhagic stroke." [Read more...]



From North Carolina to Texas: Grassroots Movement Grows To Resist Anti-Abortion Bills (12 July 2013) [DemocracyNow.org]
LAURA LESLIE: Speaking of women's health issues, this past year state lawmakers passed the Woman's Right to Know Act, a new law that added restrictions and, some say, made it more difficult for women to get abortions in North Carolina. If you're elected governor, what further restrictions on abortion would you agree to sign? I'll start with you, Mr. McCrory.

PAT McCRORY: None.

AMY GOODMAN: So there you have it. That's the North Carolina governor, Pat McCory. Can you, Janet Colm, explain what is in this bill that's just passed the House?

JANET COLM: Well, it's not totally clear. There are--it really is a laundry list of all the abortion restrictions that they would hope to pass, including allowing the Department of Health and Human Services to increase the restrictions on abortion facilities. But it is not clear what those are, and the timetable for implementation is not clear. So one of our big objections is that this bill is just, at this point, very, very vague. There is no question, though, that they are going to increase restrictions and that it will cause severe hardship to the women who seek abortion in the state. [Read more...]



Edward Snowden: US officials are preventing me claiming asylum (12 July 2013)
The NSA surveillance whistleblower Edward Snowden has said US officials are waging a campaign to prevent him from taking up asylum offers as he called a meeting in Moscow airport with human rights groups.

In a letter sent to groups including Human Rights Watch and Amnesty International, the former intelligence agency contractor claimed there was "an unlawful campaign by officials in the US government to deny my right to seek and enjoy ... asylum under article 14 of the Universal Declaration of Human Rights" and invited them to meet him at 5pm local time.

"The scale of threatening behaviour is without precedent: never before in history have states conspired to force to the ground a sovereign president's plane to effect a search for a political refugee," he wrote to the groups.

"This dangerous escalation represents a threat not just to the dignity of Latin America or my own personal security, but to the basic right shared by every living person to live free from persecution." [Read more...]



'Underwear bomber' was working for the CIA (12 July 2013)
A would-be "underwear bomber" involved in a plot to attack a US-based jet was in fact working as an undercover informer with Saudi intelligence and the CIA, it has emerged.

The revelation is the latest twist in an increasingly bizarre story about the disruption of an apparent attempt by al-Qaida to strike at a high-profile American target using a sophisticated device hidden in the clothing of an attacker.

The plot, which the White House said on Monday had involved the seizing of an underwear bomb by authorities in the Middle East sometime in the last 10 days, had caused alarm throughout the US.

It has also been linked to a suspected US drone strike in Yemen where two Yemeni members of al-Qaida were killed by a missile attack on their car on Sunday, one of them a senior militant, Fahd Mohammed Ahmed al-Quso.

But the news that the individual at the heart of the bomb plot was in fact an informer for US intelligence is likely to raise just as many questions as it answers. [Read more...]



Is this the end of 'Blame Canada'? (12 July 2013)
The surprise announcement that Janet Napolitano is resigning as America's Homeland Security chief awakens fresh -- some will say faint -- hope that the United States may finally be ready to shed the "elephant's paranoia" of Canada as a conduit for terror.

Nobody knows yet who will replace the former Arizona governor in September, when she makes the unusual jump to academia as head of the 10-campus University of California.

But one can hope President Barack Obama will look to his northern flank of stateside loyalists to fill the post, now that Homeland Security, the behemoth government agency that arose from the ashes of 9/11, has gone three for three on secretaries that view the Canadian border with sustained apprehension.

Canadians, far better than Americans, understand how completely U.S.-Canada border security has tightened over the past 12 years, in a privacy-shedding process that now includes the unprecedented sharing of customs data.

Napolitano completed the project, from the introduction of drones over the Canadian border to the implementation of new surveillance technology that reads what's in your wallet, whether you like it or not. As the going got expensive, Napolitano then warmed to the idea of a "land border crossing fee" to help pay the freight. [Read more...]



Farm Bill passes in House, without food stamp funding (11 July 2013)
House Republicans successfully passed a Farm Bill Thursday by splitting apart funding for food stamps from federal agricultural policy, a move that infuriated the White House and congressional Democrats who spent most of the day trying to delay a final vote.

Lawmakers voted 216 to 208 to make changes to federal agricultural policy and conservation programs and end direct subsidy payments to farmers. But the measure says nothing about funding for the Supplemental Nutrition Assistance Program, or food stamps, which historically constitutes about 80 percent of the funding in a Farm Bill.

No House Democrat voted for the measure. Twelve Republicans also opposed it. House Speaker John Boehner (R-Ohio) voted in favor of it, even though speakers traditionally don't vote.

The vote made clear that Republicans intend to make significant reductions in food stamp money and handed Republican leaders a much-needed victory three weeks after conservative lawmakers and rural state Democrats revolted and blocked the original version of the bill that included food stamp money. [Read more...]



Quackity quack: Eight evil genius ways to fake a vitamin study (and scare consumers into being afraid of fish oils) (11 July 2013)
Quack science trick #4) Just fabricate all the data
Why bother even recruiting people into a study? As Big Pharma researchers have already been caught doing over and over again, all you really have to do is fabricate the entire study by inventing all the data.

Take the case of Dr. Scott Reuben as a prime example. This "superstar" Big Pharma researcher took a bundle of money from Pfizer and other drug companies ($420,000 in all), then proceeded to fabricate dozens of studies which were then published in "peer-reviewed" medical journals. The Wall Street Journal even reported on all this, along with hundreds of other media outlets.

Dr. Reuben was ultimately found to have been faking pro-pharma research data for 13 years. Quackity quack! And he's not alone. In fact, the faking of research to discredit vitamins while downplaying the serious health risks of pharmaceuticals is routine across the industry.

And the medical journals are all in on the scam, too, because they're all financially supported by drug company ads! Quackery has never been so profitable... [Read more...]

PAM COMMENTARY: My article on Omega-3 fatty acids has already covered sources that say the animal form of Omega-3s (DHA) isn't needed by the body in large quantities, at least most of the time -- there may be exceptions when people are recovering from tissue damage.

Flaxseed oil -- containing the plant form, ALA -- tests better, when researchers bother to use it.



Jailed Journalist Barrett Brown Faces 105 Years For Reporting on Hacked Private Intelligence Firms (11 July 2013) [DemocracyNow.org]
JUAN GONZÁLEZ: Talk to us about Barrett Brown, the importance of his case, given all the others that we've been dealing with on this show now for many years.

PETER LUDLOW: Well, yeah, it's important for two reasons. First of all, it's showing that, to some extent, all of us could be targets, because the principal reasons that they're going after him with this sort of claim that he was involved in credit card fraud or something like that, I mean, that's completely fallacious. I mean, in effect, what he did was take a link from a chat room and copied that link and pasted it into the chat room for Project PM. That is, he took a link that was broadcast widely on the Internet, and it was a link to the Stratfor hack information, and he just brought it to the attention of the editorial board of Project PM. And because there were, for whatever reason, unencrypted credit card numbers and validation codes among those five million other emails, the government is claiming that he was engaged in credit card fraud. They're claiming that Project PM was a criminal enterprise. And so, basically, for our interest, why this is interesting to us is basically it makes this dangerous to even link to something or to share a link with someone.

JUAN GONZÁLEZ: And--

PETER LUDLOW: Go ahead, yeah, please.

JUAN GONZÁLEZ: Well, one of the things that you raise is, in some of your writings on this, is the incestuous relationship between the Justice Department, the government and these private firms that are being now targeted by cyber-activists. And could you talk about that, as well?

PETER LUDLOW: Well, sure. A lot of these private intelligence companies are started by ex-CIA, NSA people. Some people come from those agencies and rotate back into the government. I mean, you even see, with the case of Snowden, he was actually a contractor for a private intelligence company, Booz Allen. And, I mean, people think about the NSA, FBI, CIA, and they think of--those are the people that are doing the surveillance of you and doing this intelligence work, but really, if you look at how much the United States spends on intelligence, 70 percent of that is actually going to these private intelligence contractors. So, you know, if you add up CIA, NSA, FBI, that's just a tip of the iceberg. So there's all this sort of spook stuff going on in the private realm. And, yeah, right, a lot of it is very incestuous. There's a revolving door. And no one is investigating it or even talking about it, as far as I can tell. [Read more...]



Afghan judges free three jailed for torture of child bride Sahar Gul (11 July 2013)
Human rights activists have warned of an new assault on women's rights in Afghanistan after judges and prosecutors allowed the early release of three people convicted for the brutal torture of a child bride, and conservative lawmakers made an aggressive bid to prevent relatives testifying against each other.

If successful, the small change -- introduced covertly into the criminal prosecution code -- would stop the vast majority of cases of violence against women from ever reaching court.

Together with the quashing of three convictions for the attempted murder of the teenager Sahar Gul, it marks an alarming two-pronged assault on women's rights by both those who make the laws and those tasked with upholding them.

"The last two months have really been a parade of horrible for women's rights in Afghanistan," said Heather Barr, Afghanistan researcher at Human Rights Watch, warning that the proposed change to the criminal code would leave most abused women with no legal protection against violence. [Read more...]



How Microsoft handed the NSA access to encrypted messages (11 July 2013)
Microsoft has collaborated closely with US intelligence services to allow users' communications to be intercepted, including helping the National Security Agency to circumvent the company's own encryption, according to top-secret documents obtained by the Guardian.

The files provided by Edward Snowden illustrate the scale of co-operation between Silicon Valley and the intelligence agencies over the last three years. They also shed new light on the workings of the top-secret Prism program, which was disclosed by the Guardian and the Washington Post last month.

The documents show that:

• Microsoft helped the NSA to circumvent its encryption to address concerns that the agency would be unable to intercept web chats on the new Outlook.com portal;
• The agency already had pre-encryption stage access to email on Outlook.com, including Hotmail;
• The company worked with the FBI this year to allow the NSA easier access via Prism to its cloud storage service SkyDrive, which now has more than 250 million users worldwide;
• Microsoft also worked with the FBI's Data Intercept Unit to "understand" potential issues with a feature in Outlook.com that allows users to create email aliases;
• In July last year, nine months after Microsoft bought Skype, the NSA boasted that a new capability had tripled the amount of Skype video calls being collected through Prism;
• Material collected through Prism is routinely shared with the FBI and CIA, with one NSA document describing the program as a "team sport". [Read more...]



8 things you didn't know about Nikola Tesla (11 July 2013)
In honor of inventor Nikola Tesla's 157th birthday, we've turned to two Tesla experts and historians to help us compile a list of interesting facts you probably never knew about the guy. The information below comes from interviews with W. Bernard Carlson, author of "Tesla: Inventor of the Electrical Age," and Marc Seifer, author of "Wizard: Life and Times of Nicola Tesla."

1. HE WAS BORN DURING A LIGHTNING STORM
Nikola Tesla was born around midnight, between July 9 and July 10, 1856 during a fierce lightning storm. According to family legend, midway through the birth, the midwife wrung her hands and declared the lightning a bad omen. This child will be a child of darkness, she said, to which his mother replied: "No. He will be a child of light."

2. HE WAS REALLY FUNNY

Most people don't know that Tesla had a terrific sense of humor, Seifer said. For example, after dining with writer and poet Rudyard Kipling, he wrote this in a correspondence to a close friend:

"April 1, 1901

"My dear Mrs. Johnson,

"What is the matter with inkspiller Kipling? He actually dared to invite me to dine in an obscure hotel where I would be sure to get hair and cockroaches in the soup.

"Yours truly,
N. Tesla" [Read more...]



Greenpeace women scale Shard in Arctic oil drilling protest (11 July 2013)
One third of the way into the climb, security officials attempted to talk them down through an open window but the women continued their ascent of the building with the goal of unfurling a banner from its peak.

Greenpeace said the action was intended to put Shell and other oil companies in the spotlight.

"They chose to climb the Shard because it towers over Shell's three London offices, including the oil giant's global headquarters on the Southbank of the Thames.

"Shell is leading the oil companies' drive into the Arctic, investing billions in its Alaskan and Russian drilling programmes.

"A worldwide movement of millions has sprung up to stop them, but Shell is refusing to abandon its plans." [Read more...]



US government assessment of BP oil spill 'will not account for damage' (11 July 2013)
The US government cannot hope to arrive at a full accounting of the environmental destruction caused by the BP oil disaster in the Gulf of Mexico using its current methods, an expert panel has said.

A report from the National Research Council said the US government's efforts to put a price on damage from the April 2010 disaster failed to capture the full extent of the environmental and economic losses in Gulf waters and coastal areas, fisheries, marine life, and the deep sea caused by BP's runaway well.

Compiled by a team of 16 scientists at the request of Congress, the study went on to call for a sweeping overhaul of methods for putting a price on environmental losses -- especially after an event on the scale of the BP disaster.

"The full value of losses resulting from the spill cannot be captured ... without consideration of changes in ecosystem services -- the benefits delivered to society through natural processes," the report said. [Read more...]



Lac Megantic: Railway's history of cost-cutting (11 July 2013)
A freight train with dozens of cars carrying flammable material derails in a quiet rural community.

Sixteen tankers jump the tracks and explode into flames. An entire town is evacuated.

That was not Lac-Mégantic in 2013 but the town of Weyauwega, Wisconsin, in 1996.

The founder and chief executive officer of the Wisconsin Central railway involved in the crash was Edward Burkhardt, the same CEO who runs the Montreal Maine and Atlantic Railway at the centre of the Quebec disaster. Burkhardt was named "Railroader of the Year" in 1999 by an industry magazine, but his cost-cutting measures over the years as he bought and sold railways and slashed staff have raised concerns from rail workers and safety experts. [Read more...]



CA sets solar record, even as subsidies fade. (11 July 2013)
California's rebate program for homeowners who go solar is winding down, the money nearly spent. But it's still setting a few records before the end.

In 2012, Californians installed enough rooftop solar panels to generate a record 391 megawatts of electricity, according to a rebate program update issued Wednesday by the state. That's up 26 percent from 2011.

Oh, and those numbers don't even include Los Angeles and Sacramento. The California Solar Initiative provides rebates to customers of the state's investor-owned utilities, such as Pacific Gas and Electric Co., while both L.A. and Sacramento have their own municipal utilities covered under different solar incentives.

Launched in 2007, the $2.4 billion program was supposed to help fund the installation of 1,940 megawatts of solar power by 2016. According to Wednesday's update from the California Public Utilities Commission, the CSI program has installed about 66 percent of its total goal, with another 19 percent in pending projects. [Read more...]



Montana increases bag limit for next wolf hunt (11 July 2013)
HELENA -- Hunters and trappers will be able to use electronic calls and take up to five wolves in most areas of Montana during the 2013-14 season, which will be the longest and most liberal season held so far in the Treasure State.

Yet on Wednesday, the Fish and Wildlife Commission also pulled back on a couple of proposed changes to what it put forth earlier this year, including limiting hunters and trappers to one wolf per person taken just outside of Yellowstone National Park's northern boundary, and allowing only a total of seven wolves to be harvested in that area.

In addition, the commission shortened the wolf rifle hunting season proposal by two weeks -- initially, the season was slated to run this year from Sept. 15 to March 31, 2014 -- based on public comments regarding pregnant or lactating females. The wolf hunting season will now end March 15, 2014; that's still longer than last year's Feb. 28 season end.

Trapping is slated to take place Dec. 15 through Feb. 28, 2014, which his the same as last year. [Read more...]



Research - Roundup toxicity much worse than what Monsanto, government claims (11 July 2013)
(NaturalNews) Glyphosate, one the world's top-selling herbicide formulas, is also one of the most toxic, according to a recent study published in the open-access journal Ecotoxicology. Contrary to the unfounded safety claims made by Monsanto and its bedfellows in government, glyphosate's toxicity is much more prolific throughout the environment than previously thought, even at levels far below what is generally considered by federal regulators to be "safe."

Case-in-point is the chemical's effect on the Daphnia magna, also known as the freshwater water flea, an aquatic invertebrate species that, according to data procured by Monsanto, is not negatively affected by typical levels of glyphosate exposure. According to tests recently conducted on the D. magna, glyphosate is not only toxic at levels commonly found in the environment, but it is also harmful at much lower levels.

Based on tests involving various clones and age classes of D. magna, researchers from the Centre for Biosafety at the University of Tromso in Norway found that, even at miniscule levels, glyphosate and Roundup are both acutely and chronically toxic to aquatic creatures. Even at sublethal nominal concentrations of as little as 0.05 milligrams per liter (mg/l) of one of the primary active ingredients in glyphosate, D. magna underwent notable developmental changes.

Exposed species were also more prone to having reproductive problems and unexpected abortions, not to mention early mortality. All across the board at all levels of exposure, glyphosate and Roundup were found to induce negative side effects in creatures that were supposed to be exempt from its mechanistic action. And these findings are more than likely just the tip of the iceberg ecologically speaking, as many more species are probably also affected. [Read more...]



Report: Military burn pits may endanger health (11 July 2013)
A military camp in Afghanistan continues to use open-air burn pits to dispose of its solid wastes, potentially endangering the health of the nearly 13,500 people working there and violating the Pentagon's own regulations and guidance, federal investigators say.

The Defense Department has said burn pits should only be used as a temporary last resort when no other alternative trash disposal method is feasible. Even then, at bases containing more than 100 personnel, burn pits are supposed to operate a maximum of 360 days. However, the burn pit at Camp Leatherneck in Afghanistan's Helmand province continues to operate some five years after the camp was started, says John F. Sopko, the special inspector general for Afghanistan reconstruction.

The base could avoid using the burn pits altogether if the Pentagon were to make full use of four incinerators that cost $11.5 million to purchase and install, Sopko said.

"The toxic smoke from burning solid waste each day increases the long-term health risks for camp personnel, including reduced lung function and exacerbated chronic illness, ranging from asthma to chronic obstructive pulmonary disease," Sopko wrote to Gen. Lloyd J Austin, commander of U.S. Central Command, and Gen. Joseph F. Dunford, Jr., commander of U.S. forces in Afghanistan. [Read more...]



Horror as patient wakes up in NY hospital with doctors trying to harvest her organs for transplant profits (11 July 2013)
A woman named Colleen Burns recently opened her eyes to find herself on an operating table in a hospital in Syracuse, NY. Looking around, she noticed that she was the subject of the operation. It turns out doctors were about to harvest her organs and send them to other waiting surgeons who would transplant them into other patients.

This isn't fiction. It was covered by ABC News and several other news sources. It really happened.

And how did it happen? Doctors falsely pronounced her dead by fraudulently claiming she had suffered "cardiopulmonary arrest" and "irreversible brain damage." This gave them the medical justification to start slicing away even while the woman's heart was still beating.

This is a big "holy crap I didn't know that" fact about organ donations: Doctors don't wait until you're really dead. At least not by any normal definition of "dead."

See, you and I think "dead" means your heart isn't beating, your brain isn't functioning, and you're lifeless. But hospitals -- which happen to generate huge profits from the trade of transplant organs -- have a strong financial incentive to declare you "medically dead" long before you're actually lifeless. [Read more...]



Bosnia reburies 409 victims of Srebrenica massacre (11 July 2013)
BOSNIA reburied another 409 victims of the Srebrenica massacre today but, 18 years after Europe's worst atrocity since the Holocaust, the country remains mired in ethnic disputes long after other parties to the conflict have moved on.

Watched by thousands of mourners, coffins draped in green cloth were passed from hand to hand down lines of Bosnian Muslim men to be interred at the Potocari memorial centre, a forest of white marble and wooden gravestones that now number 6,066.

Some 8,000 Muslim men and boys were killed by Bosnian Serb forces in five summer days in 1995, towards the end of a war that erupted in 1992 with the collapse of federal Yugoslavia and would claim 100,000 lives.

Some bodies have yet to be found from what became Europe's worst mass killing since the Nazi Holocaust against Jews during World War Two. [Read more...]



Saudi princess accused of human trafficking (11 July 2013)
Prosecutors in southern California have charged a Saudi Arabian princess with human trafficking and accused her of bringing a Kenyan woman to the United States and holding her against her will as a servant.

The accused woman, Meshael Alayban, 42, brought the Kenyan to the US in May and paid her $220 a month while holding her passport and keeping her confined to an apartment complex in Irvine, California, where Alayban lived, Orange county prosecutors said.

The servant, whose name was not released, had to wash dishes, cook, clean, do laundry and iron without a day off, prosecutors said.

Authorities said they found four Filipino women in the home who also may have had their passports seized by Alayban's family. An investigation was under way into whether others were involved in the alleged human trafficking scheme. [Read more...]



Lawmakers say administration's lack of candor on surveillance weakens oversight (10 July 2013)
Lawmakers tasked with overseeing national security policy say a pattern of misleading testimony by senior Obama administration officials has weakened Congress's ability to rein in government surveillance.

Members of Congress say officials have either denied the existence of a broad program that collects data on millions of Americans or, more commonly, made statements that left some lawmakers with the impression that the government was conducting only narrow, targeted surveillance operations.

The most recent example came on March 12, when James R. Clapper, director of national intelligence, told the Senate Intelligence Committee that the government was not collecting information about millions of Americans. He later acknowledged that the statement was "erroneous" and apologized, citing a misunderstanding.

On three occasions since 2009, top Justice Department officials said the government's ability to collect business records in terrorism cases is generally similar to that of law enforcement officials during a grand jury investigation. That comparison, some lawmakers now say, signaled to them that data was being gathered on a case-by-case basis, rather than the records of millions of Americans' daily communications being vacuumed up in bulk.

In addition, two Democratic members of the Senate Intelligence Committee say that even in top-secret briefings, officials "significantly exaggerated" the effectiveness of at least one program that collected data on Americans' e-mail usage. [Read more...]



Senate Set to Confirm New FBI Head Who OK'd Waterboarding, Defends Mass Spying, Indefinite Detention (10 July 2013) [DemocracyNow.org]
SEN. PATRICK LEAHY: Thank you. Now, the surveillance powers of the FBI have grown. Americans are becoming increasingly concerned the FBI is becoming more of a domestic surveillance agency than a crime-fighting, intelligence-gathering organization. The PATRIOT Act, other authorities, they can get vast amounts of information, including the data of law-abiding Americans, something that creates concerns, I know, among my fellow Vermonters. So, do you believe the bulk collection of metadata for domestic telephone calls or emails is appropriate, even when the majority of individuals with whom the calls or emails are associated are law-abiding Americans?

JAMES COMEY: Senator, I am not familiar with the details of the current programs. Obviously, I haven't been cleared for anything like that, and I've been out of government for eight years. I do know, as a general matter, that the collection of metadata and analysis of metadata is a valuable tool in counterterrorism.

NERMEEN SHAIKH: That was FBI nominee James Comey. While Comey described waterboarding as torture and illegal, he acknowledged signing a memo authorizing its use when he was in the Bush Justice Department. Comey did not say why his view on waterboarding had changed since 2005.

During the hearing, senators repeatedly praised Comey for refusing to reauthorize the Bush administration's warrantless spy program while serving as acting attorney general in the place of John Ashcroft, who was recovering from surgery. Comey alerted Ashcroft after top White House aides rushed to Ashcroft's hospital bed in a failed bid to win his approval for the spying. According to news reports, the surveillance program later resumed under a similar legal framework, and senior Bush administration officials have said Comey raised few objections to other surveillance programs. [Read more...]



Testifying for Bradley Manning's Defense, Ex-Guantánamo Prosecutor Says Leaks Caused No Harm to U.S. (10 July 2013) [DemocracyNow.org]
We welcome you both to Democracy Now! Colonel Davis, let's begin with you. What did you say in court yesterday?

COL. MORRIS DAVIS: Well, part of the charges in the Manning case relate to documents from Guantánamo called detainee assessment briefs, that I was familiar with from my two-year tenure as chief prosecutor. There were five particular detainees that the government had selected as kind of a representative sampling, and what I did is take those classified documents and went out to open-source material, much of it available on government websites, and was able to find the vast majority of the information in the public domain, which--you know, to try to establish that there was no harm from the release of the documents on WikiLeaks.

AMY GOODMAN: Can you describe courtroom scene? What surprised you as you went in there?

COL. MORRIS DAVIS: Well, there was a large crowd, a lot of Manning supporters in the courtroom, as there have been throughout. It was the first chance I had to actually see Private Manning in person. And he's fairly diminutive in size. And I got to speak with him briefly afterwards. And I'd say, you know, he's in good spirits and positive, but you can see this has taken a toll on him and is wearing on him, as I'm sure it would with anyone in his circumstance. [Read more...]



Meat industry doesn't want to tell you where your meat comes from (10 July 2013)
Multinational meat medley, anybody?

Industry groups are suing the U.S. government because they don't want to have to tell you the origins of your meat.

The U.S. Department of Agriculture implemented new rules in May that require packages of meat to be sold with labels that identify the country in which the animal was born, raised, and slaughtered. The rules also outlaw the mixing of cuts of meat from different countries in the same package. That pleased food-safety advocates, environmentalists, and some farmers.

But it angered large meat importers and producers and grocery chains. On Tuesday, some of those groups announced they were suing to have the rules overturned. From the AP:

"The American Meat Institute, a trade group for packers, processors, and suppliers, and seven other groups said segregating the meat is not part of the law Congress passed and the USDA is overstepping its authority. They also claim the rule will be costly to implement and that it offers no food safety or public health benefit." [Read more...]



D.C. Council approves 'living wage' bill over Wal-Mart ultimatum (10 July 2013)
D.C. lawmakers gave final approval Wednesday to a bill requiring some large retailers to pay their employees a 50 percent premium over the city's minimum wage, a day after Wal-Mart warned that the law would jeopardize its plans in the city.

The retail giant had linked the future of at least three planned stores in the District to the proposal. But its ultimatum did not change any legislators' minds. The 8 to 5 roll call matched the outcome of an earlier vote on the matter, taken before Wal-Mart's warning.

"The question here is a living wage; it's not whether Wal-Mart comes or stays," said council member Vincent B. Orange (D-At Large), a lead backer of the legislation, who added that the city did not need to kowtow to threats. "We're at a point where we don't need retailers. Retailers need us."

Whether or not Wal-Mart needs the District, it had spent the past three years wanting to enter the city in a way no other business had. Activists celebrated Wednesday's vote, saying the company, which reported net income of $17 billion on sales of $470 billion in its most recent fiscal year, could afford to pay better wages. But the council action threatens to halt several developments anchored by Wal-Mart in neighborhoods long under-served. [Read more...]



Barack Obama declares broccoli is his favourite food (10 July 2013)
He made the disclosure at a White House event for children who had won a healthy recipe contest, as part of first lady Michelle Obama's anti-obesity campaign.

Having fun with the children, Mr Obama agreed to take two questions. The first child asked what was Obama's favorite food. Broccoli was the presidential reply, according to a White House aide.

This from a politician who has literally eaten his way across the country: Burgers in a Washington suburb with Russian Prime Minister Dmitry Medvedev; ribs in Asheville, North Carolina; hot dogs at a basketball game in Dayton, Ohio; and a tasty pastry called a kringle in Wisconsin.

Mr Obama's disclosure puts him starkly at odds with the culinary tastes of George H.W. Bush, who as president famously declared his dislike for broccoli. [Read more...]

PAM COMMENTARY: The press was questioning Obama's truthfulness on this, but what he's saying about vegetables being boiled is true, and I'd add frozen to that. In my childhood, and his, broccoli and Brussels sprouts were not only boiled, but often frozen first.

I look forward to finding fresh organic broccoli at the market. Try this. Get some FRESH broccoli (as in, with its buds not open, not yellowing or otherwise on the verge of spoiling), organic if you can find it. Rinse it off, then STEAM it to the consistency you like. Then sprinkle it with sea salt, black pepper, and extra virgin olive oil (or a blend of olive oil and flaxseed oil). It's amazing.



'Bath Salts' Stimulant Could Be More Addictive Than Meth, Study Shows (10 July 2013)
July 10, 2013 -- Scientists at The Scripps Research Institute (TSRI) have published one of the first laboratory studies of MDPV, an emerging recreational drug that has been sold as "bath salts." The TSRI researchers confirmed the drug's powerful stimulant effects in rats and found evidence that it could be more addictive than methamphetamine, one of the most addictive substances to date.

"We observed that rats will press a lever more often to get a single infusion of MPDV than they will for meth, across a fairly wide dose range," said TSRI Associate Professor Michael A. Taffe, who was the principal investigator of the study.

The findings are described by the journal Neuropharmacology online ahead of the publication's August 2013 print issue.

A New Threat from an Old Source
MDPV (3,4-methylenedioxypyrovalerone) and other "bath salts" drugs are actually derived from cathinone, the principal active ingredient in khat, a leaf chewed for its stimulant effects throughout northeast Africa and the Arabian peninsula. Synthesized by pharmaceutical companies decades ago but never used, cathinone derivatives were rediscovered by underground chemists in the early 2000s. The drugs have been sold as "bath salts" or "plant food" to skirt laws against marketing them for internal use, but in the U.S., UK, Canada and many other countries, their sale for any purpose is now banned.

Cathinone derivatives inhibit the normal removal of the neurotransmitters dopamine, noradrenaline and serotonin from synapses (the small gap separating neurons that enables cell-to-cell communication). In this way, the derivatives disturb the activity of brain networks that mediate desire, pleasure, muscle movements and cognition. Users have described classic stimulant effects such as an initial euphoria, increased physical activity, an inability to sleep and a lack of desire for food or water -- plus almost irresistible cravings to take more of the drug. Higher doses bring a strong risk of paranoid psychoses, violence and suicide. [Read more...]



Health officials blame heroin for spike in Maryland overdose deaths (10 July 2013)
Heroin overdose deaths soared last year in Baltimore, a city that has struggled with one of the highest rates of heroin addiction in the nation and with the violence that comes with illegal drug dealing.

In 2012, 126 people died in the city from heroin overdoses, a jump of 66 percent from the previous year, when 76 died, reversing recent declines, according to a Maryland Department of Health and Mental Hygiene report released Wednesday.

The new data could confirm the recent warnings from state health officials that a crackdown on illicit prescription opiates was pushing more addicts toward the street drug.

Statewide, fatal heroin overdoses rose 54 percent to 378 in 2012 from 241 in 2011, the department's report said. The spike in deaths was found in all demographics and in most regions of the state, though most pronounced in Baltimore, the study found. [Read more...]



Billionaire Charles Koch on helping the poor: Eliminate minimum wages (10 July 2013)
Charles Koch, the billionaire co-owner of Koch Industries and libertarian financier, thinks poor people would be better off if companies could pay them less than $7.25 per hour.

In an interview with the Wichita Eagle, Koch said economic freedom was key to helping those in need. That meant getting rid of regulations, including the minimum wage.

"We want to do a better job of raising up the disadvantaged and the poorest in this country, rather than saying 'Oh, we're just fine now.' ... Anything that people with limited capital can do to raise themselves up, they keep throwing obstacles in their way. And so we've got to clear those out. Or the minimum wage. Or anything that reduces the mobility of labor," he explained to the Eagle.

Koch also cited government subsidies and "cronyism," along with certain permits and licenses, as causes of "a culture of dependency." [Read more...]



Baltimore Co. pain relief practice resisting probe into meningitis outbreak (10 July 2013)
A Baltimore County pain treatment center is resisting involvement in a probe into the deadly national fungal meningitis outbreak linked to tainted steroids last year.

Baltimore Pain Management Center, which received some doses of the recalled medications, filed an objection Tuesday in federal court to a subpoena it received last month. Lawyers are seeking documents from 76 clinics across the country, including seven in Maryland, that received the drugs as they build a case against New England Compounding Pharmacy Inc., the Massachusetts facility that produced them.

The practice, in the Rossville area on Philadelphia Road, argued that it should not be subject to subpoena because it was not aware that any of its patients were involved in the litigation. But a Pikesville attorney coordinating Maryland plaintiffs in the lawsuit said she represents two of Baltimore Pain Management's patients.

The lawsuit seeks to unearth what led to 61 deaths amid nearly 750 cases of fungal meningitis and other infections across 20 states. Preliminary investigations showed fungus growing inside vials of the steroid methylprednisolone acetate injected into patients, most of whom were suffering from back pain. [Read more...]



True Color Of An Exoplanet Discovered For The First Time (10 July 2013)
Looks a bit like Earth, doesn't it? You wouldn't find this planet very comfortable, however. Called HD 189773b, it's 1,000 degrees Celsius on its surface and it rains glass. Sideways.

HD 189773b looks like Earth because it's blue. Astronomers have determined its true color, a first for an exoplanet, or a planet orbiting a star other than Earth's own sun.

Using data from the Hubble Space Telescope, a team of European and American astronomers measured the light reflection off of the exoplanet. The team had to isolate light reflecting off the planet from light from its star (the exoplanet orbits the star closely). The researchers used measurements from before, during and after the planet appears to go behind its star, in relation to Earth.

In general, HD 189773b has been well studied by Hubble and other telescopes because it's relatively close to Earth, 63 light-years away. The blue color is thought to come from silicate particles in the planet's atmosphere, which scatter blue light. Because of the planet's surface temperature, the particles could condense to form glass. These glass grains would then fly around in the planet's 4,000 mph (7,000 kilometers per hour) wind. Ouch. [Read more...]



Bush Speaks. Will Anyone Listen? (10 July 2013)
Former president George W. Bush, who enjoyed healthy support among Latinos during his time in office, has broken a virtual five-year silence in national politics by calling on fellow Republicans to embrace immigration reform at a time when conservatives are rebelling against the idea.

The question is: Is anyone listening?

Judging from the immigration debate now roiling the House, probably not. Although Bush's public approval ratings are on the rise, he is a fast-fading memory on Capitol Hill, where more than half of the 234 House Republicans arrived on the scene after he departed.

Rep. Raúl R. Labrador (R-Idaho), who last month dropped out of bipartisan talks to develop a comprehensive House immigration bill, said Bush's views would have little impact.

"Anybody has to take an ex-president's word seriously, but he's just another voice on this issue. He's not going to be the definitive voice," Labrador said in an interview. [Read more...]

PAM COMMENTARY: People couldn't wait to get out from under Bush. The last person they want to hear from is Duh-bya.



US must fix secret Fisa courts, says top judge who granted surveillance orders (10 July 2013)
Speaking as a witness during the first public hearings into the Snowden revelations, Judge Robertson said that without an adversarial debate the courts should not be expected to create a secret body of law that authorised such broad surveillance programmes.

"A judge has to hear both sides of a case before deciding," he told members of a Privacy and Civil Liberties Oversight Board (PCLOB) recently appointed by President Obama.

"What Fisa does is not adjudication, but approval. This works just fine when it deals with individual applications for warrants, but the 2008 amendment has turned the Fisa court into administrative agency making rules for others to follow."

"It is not the bailiwick of judges to make policy," he added.

The comments, during the morning session of a PCLOB public workshop held in a Washington hotel, are the most serious criticism yet from a recently serving Fisa judge. [Read more...]



The Decline Of Breadwinner Jobs Has Resulted In The Longest Bread Lines In American History (10 July 2013) [InfoWars.com]
As the number of good jobs continues to decline, the number of Americans that cannot take care of themselves without government assistance continues to explode. On Friday, we learned that the U.S. economy added "195,000 jobs" last month. But when you look deeper at the numbers, another story emerges. Last month, the U.S. economy actually lost 240,000 full-time jobs. Overall, the U.S. economy has only added 130,000 full-time jobs in 2013, but it takes about 90,000 full-time jobs a month just to keep up with population growth. So we are losing quite a bit of ground as far as full-time jobs are concerned. Meanwhile, the U.S. economy has added more than 500,000 part-time jobs so far this year. Unfortunately, there are very, very few part-time and temp jobs that can be considered "breadwinner jobs". Part-time jobs are great for teenagers, university students and elderly people that only want to work a limited number of hours, but what most Americans need are good paying full-time jobs with benefits that will allow them to take care of their families. Unfortunately, those jobs are continually becoming a smaller part of our economy.

As David Stockman has noted, the U.S. economy has only regained 200,000 of the 5.6 million breadwinner jobs that were lost during the last recession...

"By September 2012, the S&P 500 was up by 115 percent from its recession lows and had recovered all of its losses from the peak of the second Greenspan bubble. By contrast, only 200,000 of the 5.6 million lost breadwinner jobs had been recovered by that same point in time. To be sure, the Fed's Wall Street shills breathlessly reported the improved jobs "print" every month, picking and choosing starting and ending points and using continuously revised and seasonally maladjusted data to support that illusion. Yet the fundamentals with respect to breadwinner jobs could not be obfuscated."

This is a big problem. As I wrote about the other day, the quality of jobs in America is falling very fast. Only 47 percent of all adults in the United States have a full-time job at this point, and 53 percent of all American workers make less than $30,000 a year. [Read more...]



Wisconsin mining operation hires scary-looking masked guards to patrol woods [PHOTOS] (10 July 2013)
Gogebic Taconite has hired an armed squadron from "Bulletproof Securities" to guard its under-construction mining operation in northern Wisconsin's Iron and Ashland counties, and two state legislators are none too happy about it.

On Monday, State Senator Bob Jauch, D-Poplar, and Representative Janet Bewley, D-Ashland, sent a letter to company president Bill Williams characterizing photos of masked, semi automatic-toting guards as "horrifying" and "appalling." One of the photos is visible at the top of this post.

Their letter asks Williams to immediately remove "the heavily armed masked commando security unit recently hired to protect the company's property in the Penokee Hills."

"These kinds of security forces are common in Third World countries but they don't belong in northern Wisconsin," Jauch and Bewley added in a press release. [Read more...]



SF plane crash pilots focused on centering jet (10 July 2013)
The pilots trying to land Asiana Airlines Flight 214 knew 500 feet from the ground that they were coming in off course - and they focused on correcting that problem while assuming that the plane's airspeed was being controlled automatically, investigators said Tuesday.

By the time the pilots realized the plane's speed had dropped dangerously low, investigators said, it was too late to correct. The main landing gear and tail struck the rocky seawall at the base of San Francisco International Airport's Runway 28L, breaking into pieces and sending the plane into a devastating spin.

Two flight attendants and a 16-year-old girl were flung out of a gaping hole at the rear of the jet where the tail section had been. The teenager died and the flight attendants were found alive, but critically injured, surrounded by galley materials, newspapers, magazines and cabin carpeting. Another girl was found dead next to the burning hulk of the aircraft, although it's not clear whether she was thrown from the plane or evacuated.

The pilots, interviewed on Monday and Tuesday by investigators with the National Transportation Safety Board and the South Korean government, said they had engaged an automatic throttle mechanism designed to keep the plane at the proper speed as they approached the runway, said Deborah Hersman, chairwoman of the board. [Read more...]



How the Pentagon's payroll quagmire traps soldiers (10 July 2013)
EL PASO, Texas - As Christmas 2011 approached, U.S. Army medic Shawn Aiken was once again locked in desperate battle with a formidable foe. Not insurgents in Iraq, or Taliban fighters in Afghanistan - enemies he had already encountered with distinguished bravery.

This time, he was up against the U.S. Defense Department.

Aiken, then 30 years old, was in his second month of physical and psychological reconstruction at Fort Bliss in El Paso, Texas, after two tours of combat duty had left him shattered. His war-related afflictions included traumatic brain injury, severe post-traumatic stress disorder (PTSD), abnormal eye movements due to nerve damage, chronic pain, and a hip injury.

But the problem that loomed largest that holiday season was different. Aiken had no money. The Defense Department was withholding big chunks of his pay. It had started that October, when he received $2,337.56, instead of his normal monthly take-home pay of about $3,300. He quickly raised the issue with staff. It only got worse. For all of December, his pay came to $117.99. [Read more...]



Tribune Co. to spin off newspapers (10 July 2013)
One week after boosting its broadcasting holdings with the announcement of a deal to purchase 19 television stations, Tribune Co. said Wednesday morning it intends to spin off its publishing business into a separate company.

The move would separate Tribune Co.'s publishing assets, including the Chicago Tribune, Los Angeles Times and six other daily newspapers, from the Chicago-based media company's more profitable broadcasting holdings, ending decades of evolution together under one roof.

"Moving to separate our publishing and broadcasting assets into two distinct companies will bring single-minded attention to the journalistic standards, advertising partnerships and digital prospects of our iconic newspapers, while also enabling us to take advantage of the operational and strategic opportunities created by the significant scale we are building in broadcasting," Tribune Co. CEO Peter Liguori said in a statement. "In addition, the separation is designed to allow each company to maximize its flexibility and competitiveness in a rapidly changing media environment."

A detailed plan is expected to be developed during the next nine to 12 months which, pending board approval, would create Tribune Publishing Co., a separate entity with its own board of directors and senior management team. Tribune Co. stakeholders would receive a tax-free distribution of shares in the new company. [Read more...]



Exclusive: Ecuador's Foreign Minister on Snowden, Assange & Latin American Resistance to U.S. Spying (9 July 2013) [DemocracyNow.org]
JUAN GONZÁLEZ: Foreign Minister Patiño, your reaction to the bugging devices that were found in your embassy in England?

FOREIGN MINISTER RICARDO PATIÑO: [translated] It's unfortunate that spying is so prevalent throughout the world still. It's a massive violation of the right to privacy and to communication and freedom of expression and our conversations. The hidden microphone that we found in our embassy in London is certainly a grave occurrence, and we are requesting that the British government collaborate with us in the investigation of what information has been obtained with this hidden microphone.

JUAN GONZÁLEZ: And, Foreign Minister Patiño, also, the recent events that occurred with President Evo Morales, when his--when his plane was forced to--was not allowed to pass through the airspace of several European countries, what has been the reaction in your country and in Latin America to this affront to the Bolivian president?

FOREIGN MINISTER RICARDO PATIÑO: [translated] There has been a very energetic response. Furthermore, the secretary general of the Organization of American States has also issued a strong statement. So, in addition to global spying and all the violations to international law that this constitutes now, we see yet another grave violation. It's really a flagrant violation. And so, what we're seeing is a snowballing of violations of international law, and there has been no explanation of this violation. And the norms of international law are being completely discarded. Of course, Article 14 of the Universal Declaration of Human Rights is also being violated. The citizens of the world have the right to enjoy freedom of expression and communication wherever they are in the world. [Read more...]



Glenn Greenwald: Snowden Encouraged by Global Outrage over NSA Spying, Support for His Plight (9 July 2013) [DemocracyNow.org]
AMY GOODMAN: What, Glenn, is Edward Snowden most encouraged by as he follows the debates and the continued revelations online?

GLENN GREENWALD: The very first conversation I ever had with him, Amy, online, he said that his only fear--he only had one fear, and that was that he would sacrifice his life and take these enormous personal risks in order to make these disclosures possible, and then have the world react with indifference and apathy, a kind of fear that they would just simply say, "OK, well, I assumed this was happening, and I don't really mind." None of that has happened. There's been an incredibly intense debate inside the United States over these disclosures, all kinds of movements of reform, movements against the United States government, and in many, many other countries around the world, as we previously discussed. So he feels like what he set out to do is exactly what has happened. He said he didn't set out to destroy these systems--that's not his place; he set out to make people around the world realize what the United States's government is doing to them, to enable them to decide whether that's the kind of thing they are willing to tolerate. And he sees those debates happening, and he's extremely enthused and satisfied that his objective has been fulfilled.

AMY GOODMAN: His father has been pushing for him to come back to the United States and be tried. Does Ed Snowden share those sentiments?

GLENN GREENWALD: I think that the father is concerned as a father--I actually had the opportunity to speak with his lawyer, Bruce Fein, several days ago--and is doing what a parent, most parents, would do, which is simply trying to do what's best for their children. But I think the premise of that view, that he ought to come back to the United States, is one that Mr. Snowden vehemently rejects, and I think with good reason, which is that the United States judicial system is trustworthy and reliable to give a fair trial. The record of the United States judiciary since the 9/11 attacks is shameful and atrocious. It pretty much is an instantly subservient vessel whenever the United States government raises claims that national security has been harmed. They cheat in cases when there are Muslim defendants accused of terrorism. They make up new rules. They do everything they can to ensure conviction and that the government gets everything that it wants. They've done that in cases, more broadly, about national security. [Read more...]



Edward Snowden on Why He Stood Up to the NSA: Mass Spying "Not Something I'm Willing to Live Under" (9 July 2013) [DemocracyNow.org]
GLENN GREENWALD: Have you given thought to what it is that the U.S. government's response to your conduct is, in terms of what they might say about you, how they might try to depict you?

EDWARD SNOWDEN: I think the government's going to--to launch an investigation. I think they're going to say I've committed grave crimes, I've violated the Espionage Act. They're going to say, you know, I've aided our enemies in making them aware of these systems. But that argument can be made against anybody who reveals information that points out mass surveillance systems, because, fundamentally, they apply equally to ourselves as they do to our enemies.

GLENN GREENWALD: When you decided to enter this world, did you do so with the intention of weaseling your way in and becoming a mole so that you could one day undermine it with disclosures, or what was your perspective and mindset about it at the time that you first sort of got into this whole--this whole realm?

EDWARD SNOWDEN: No, I joined the intelligence community when I was very young, sort of the government as a whole. I enlisted in the Army shortly after the invasion of Iraq, and I believed in the goodness of what we were doing. I believed in the nobility of our intentions to free oppressed people overseas, but over time, over the length of my career, as I watched the news and I increasingly was exposed to true information that had not been propagandized in the media, that we were actually involved in misleading the public and misleading all publics, not just the American public, in order to create a certain mindset in the global consciousness, and I was actually a victim of that. America is a fundamentally good country. We have good people with good values who want to do the right thing. But the structures of power that exist are working to their own ends to extend their capability at the expense of the freedom of all publics. [Read more...]



James Comey defends US surveillance practices at FBI confirmation hearing (9 July 2013)
President Barack Obama's nominee to lead the FBI forcefully argued to the Senate that the oversight mechanisms on the government's widespread surveillance of phone records and online habits sufficiently protect Americans' privacy.

James Comey, the former US deputy attorney general, said Tuesday that the secret surveillance court that approves wiretapping requests is "anything but a rubber stamp", even though the so-called Fisa court approves nearly every surveillance request by the government.

"I think folks don't understand that the FBI operates under a wide variety of constraints," Comey testified during his confirmation hearing to succeed Robert Mueller as the second director of the bureau since 9/11. The combination of the Fisa court, investigative guidelines from the US attorney general, congressional scrutiny and internal inspectors general are "very effective" at checking FBI abuse, Comey argued.

The Senate judiciary committee's consideration of Comey occurred amid the backdrop of revelations from the Guardian and the Washington Post that the National Security Agency, with the co-operation of the FBI, is collecting the phone records of millions of Americans who are not under investigation for any crime. At the Justice Department in 2004, Comey famously rebelled against a Bush administration warrantless surveillance effort, now revealed to involve the bulk collection of Americans' online habits. [Read more...]



Police, Firefighters Ordered Not To Speak About Michael Hastings Crash (9 July 2013) [InfoWars.com]
Police and firefighters in Los Angeles have been ordered not to speak to the media about the deadly crash involving Rolling Stone journalist Michael Hastings, fueling speculation that some form of cover-up could be underway.

San Diego 6 journalist Kimberly Dvorak says she was unable to obtain the police report concerning the crash despite the fact that the LAPD already ruled out "foul play" days after the incident.

A gag order has also been placed on cops and firefighters who both responded to and investigated the crash, which occurred in the early hours of June 18 in the Hancock Park neighborhood of Los Angeles.

"When you go to the LA police department and you go to the fire department....they all said they couldn't comment and some of them said they were told not to comment on this story," said Dvorak.

The journalist added that she talked to "military personnel" who commented that the inferno which consumed Hastings' Mercedes was an extremely hot fire that "is not something you normally see with a car like this," and that Mercedes itself was waiting to hear from the LAPD but has not been contacted.

Dvorak also noted that the engine from Hastings' vehicle was found 150 feet behind the car, contradicting testimony from two university physics professors who said that "the engine would go with the forward velocity of the (vehicle)." [Read more...]



Explosion at West Virginia fracking site seriously injures four (9 July 2013)
Federal investigators are trying to figure out what caused an explosion at a West Virginia fracking site over the weekend. The blast injured at least seven people, including four workers who were sent to a hospital with life-threatening burns.

Residents and activists have long complained about safety practices by frackers operating in the state, where they draw natural gas from the Marcellus shale formation. Traffic accidents involving trucks traveling to and from frack sites in the state are common, and explosions can be deadly.

Hydraulic fracturing was not underway at the time of Sunday's blast in Doddridge County. The explosion occurred 50 yards away from the work crew and it did not involve the drilling rig. From Reuters:

"Two storage tanks containing brine and fracking fluid from the well exploded at 4 a.m. EDT on Sunday Antero spokesman Alvyn Schopp said. Five workers were taken to hospital with burns, he said." [Read more...]



Virginia Governor McDonnell's corporation, wife allegedly benefited from $120,000 more from donor (9 July 2013)
RICHMOND -- A prominent political donor gave $70,000 to a corporation owned by Virginia Gov. Robert F. McDonnell and his sister last year, and the governor did not disclose the money as a gift or loan, according to people with knowledge of the payments.

The donor, wealthy businessman Jonnie R. Williams Sr., also gave a previously unknown $50,000 check to the governor's wife, Maureen, in 2011, the people said.

The money to the corporation and Maureen McDonnell brings to $145,000 the amount Williams gave to assist the McDonnell family in 2011 and 2012 -- funds that are now at the center of federal and state investigations.

Williams, the chief executive of dietary supplement manufacturer Star Scientific Inc., also provided a $10,000 check in December as a present to McDonnell's eldest daughter, Jeanine, intended to help defray costs at her May 2013 wedding, the people said.

Virginia's first family already is under intense scrutiny for accepting $15,000 from the same chief executive to pay for the catering at the June 2011 wedding of Cailin McDonnell at the Executive Mansion. [Read more...]



Wal-Mart says it will pull out of D.C. plans should city mandate 'living wage' (9 July 2013)
The world's largest retailer delivered an ultimatum to District lawmakers Tuesday, telling them less than 24 hours before a decisive vote that at least three planned Wal-Marts will not open in the city if a super-minimum-wage proposal becomes law.

A team of Wal-Mart officials and lobbyists, including a high-level executive from the mega-retailer's Arkansas headquarters, walked the halls of the John A. Wilson Building on Tuesday afternoon, delivering the news to D.C. Council members.

The company's hardball tactics come out of a well-worn playbook that involves successfully using Wal-Mart's leverage in the form of jobs and low-priced goods to fend off legislation and regulation that could cut into its profits and set precedent in other potential markets. In the Wilson Building, elected officials have found their reliable liberal, pro-union political sentiments in conflict with their desire to bring amenities to underserved neighborhoods.

Mayor Vincent C. Gray (D) called Wal-Mart's move "immensely discouraging," indicating that he may consider vetoing the bill while pondering whether to seek reelection. [Read more...]



29,000 California prison inmates refuse meals in 2nd day of protest (9 July 2013)
(Reuters) - About 29,000 California prison inmates refused meals on Tuesday to protest what prisoner advocates say are inhumane conditions in the state's highest-security lockups, where inmates are housed in isolated cells for up to 23 hours per day.

The coordinated action, which began on Monday throughout the massive state prison system over issues in four Security Housing Units, was the latest sign of difficulty in the correctional system in the most populous U.S. state.

"There's a core group of us who are committed to taking this all the way to the death if necessary," said Todd Ashker, a prisoner in California's Pelican Bay State Prison whose voice was featured in a video about the action posted on the website of the Prisoner Hunger Strike Solidarity group.

"None of us want to do this, but we feel like we have no other option," he said. [Read more...]



Suppressed nutritional secrets to preventing disease (9 July 2013)
(NaturalNews) Today we know more about vitamins, minerals and nutrition in general then ever before, but at the same time there are various elements of the media and medical community that want to keep everyone in the dark about the true role and power that vitamins play in our health and life.

It's been known since the turn of the last century that the cause of nearly all degenerative diseases as well as the weakening of the immune system that makes one susceptible to communicable diseases is deficiencies of various key nutrients or total lack of them altogether.

Of course this knowledge has been carefully and cleverly hidden from the public for over one hundred years now since they can't have people learning that they can be healthy merely by taking the right nutrients and the right amounts of each. That's why as is the case with vitamin C and many other vitamins, the RDA for most nutrients is pathetically low and barely enough to keep you alive, let alone for you to be healthy and strong.

The war against natural medicine
Since the mid 1800s, the naturopathic doctors have ceaselessly and constantly come under attack by the MDs and organized medical community. As the mechanized view of the body and the germ theory of disease began to become more accepted along with the belief that chemicals and drugs were the way of the future, the attacks became more frequent, bold and progressed to outright lies at times. That's because the MD, with his surgical procedures, chemical drugs, fancy concoctions and useless medical terminology had much more potential for financial gain than did the naturopath or "country doctor". They saw the country doctor as a threat to their growing influence and livelihood as well. In fact the medical terminology that doctors use was created precisely to make the average person feel ignorant and stupid and to keep people from ever trying to diagnose or cure themselves. [Read more...]



Coal-burning slashed lifespans by five years in China, study finds (9 July 2013)
Residents of northern China got free coal from the government during winters from 1950 to 1980, but it turns out that the coal actually came at a heavy price: shorter lifespans.

The Chinese government's Huai River policy provided coal free of charge to everybody living north of Huai River, which cleaves China in two. As residents of northern China, the colder part of the country, huddled around fuel burners inside their homes, the air outside was growing black with particular matter. Breathing that air robbed northern residents of an average of 5.5 years of their lives compared with their southern compatriots.

That's the stark finding of a new comparison of historical pollution levels and mortality data north and south of the Huai River. The study results, published Monday in the Proceedings of the National Academy of Sciences, provide a stark illustration of the deathly consequences of coal burning.

Air quality across much of China is famously awful, largely the result of coal burning. Starting in 1950, when the free-coal program began, the air in northern China grew dirtier than the air in the southern part of the country. The difference persists today, in part because many of the old fuel burners remain in use. And though the supply of free coal long ago dried up, residents of the north can purchase coal that's subsidized by the government. [Read more...]



Toronto flooding: 'Lost' rivers reappear when nature takes charge (9 July 2013)
There used to be a network of little streams in Toronto's downtown core, each barely more than a kilometre long, with the smallest extending just 250 metres. Dry most of the year, the streams would come to life during rainstorms or after a snow melt, leading the run-off into Lake Ontario.

But at some point in the last 100 years each of those streams, and numerous others throughout the city, were buried by development.

Some simply no longer exist, while others were "piped in," becoming part of the sewer system. In suburban areas, some streams continue to wind along their original channels, mostly invisible beneath the surface.

But when the city's pipelines can't handle extreme rainfall -- such as during Monday's storm -- excess water tries to follow the path of the lost streams. Some come roaring back to life, but Helen Mills, founder of Lost Rivers, which charts and offers tours highlighting those forgotten streams, said some routes have been so disturbed by development there's nowhere left for the water to go. [Read more...]



Woolly mammoth found in Siberia to be displayed in Tokyo (9 July 2013)
A woolly mammoth found in Siberia last year will be going on display at an exhibition in Japan.

The 39,000-year-old female woolly mammoth named Yuka was found encased in ice by scientists back in March last year. The creature had become trapped in the ice on an island near Siberia which preserved her body.

Yuka was found with permafrost on her shoulders but her upper torso and legs were found in soil. It is thought that Yuka is the best preserved specimen of a woolly mammoth to have been found.

A blood sample was extracted from her and could potentially be used to clone Yuka and resurrect woolly mammoths. Scientists were also able to take a muscle samples from Yuka. From analysis on Yuka's tusk and teeth, she was estimated to be about two-and-a-half years old when she died. [Read more...]



Manning defence shows video of Baghdad attack (9 July 2013)
The defence of a US soldier accused of leaking huge amounts of classified material opened with a video he leaked showing a US helicopter crew laughing as they shot dead civilians and journalists in Baghdad.

The video has become an infamous example of US military malpractice after it was leaked along with thousands of classified documents by former intelligence analyst, Bradley Manning.

Defence lawyer David Coombs began by offering the video as evidence. The court-martial watched 38 minutes of footage taken from the camera of an Apache gunship as it circled a neighbourhood of Baghdad in 2007.

The crew discussed a group of 11 men they considered armed as hostile, before shooting at them with the Apache's cannon. They laugh and call the men "dead b******s". The men were unarmed and included two journalists from the Reuters news agency.

Coombs said that a transcript of the video had been made public in a book, The Good Soldiers, by Washington Post journalist David Finkel, before WikiLeaks published it.

The US government has charged Manning with aiding the enemy with the release of the material, and specifically the video of the Baghdad attack. Manning faces life in prison if convicted of that charge. [Read more...]



Toronto storms leave 300,000 without power (9 July 2013)
A severe thunderstorm caused flash flooding in Toronto, cutting power to at least 300,000 homes and businesses in Canada's largest city, shutting down subways and leaving over 1,000 passengers stranded for hours on a commuter train filled with gushing water.

Environment Canada said parts of the city had been drenched with more than 10cm (3.9in) of rain on Monday evening, easily beating the previous one-day rainfall record of 3.6cm (1.4in) in 2008.

Toronto police and firefighters used inflatable boats to rescue commuters from a double-decker train that stalled in floodwaters that reached up to the lower windows. Water spilled through the bottom floor of the carriages, forcing passengers to move to the upper decks..

A spokeswoman for the local transport authority, Metrolinx, said power was shut off and the windows were cranked opened to provide ventilation. The train was carrying about 1,400 passengers during the Monday evening rush-hour. [Read more...]



New video: Amanda Berry, Gina DeJesus and Michelle Knight, Cleveland's 3 missing women, thank you for your support (9 July 2013)
CLEVELAND, Ohio -- For the first time, we see the faces and hear the words of Amanda Berry, Gina DeJesus and Michelle Knight in a four-minute video in which they thank the community for its support after their escape from a decade of captivity.

The women appear upbeat, and two of them talk about having the strength to move on. The video, shot July 2 in Cleveland and released at midnight, marks the first time the women have addressed the public after their ordeal on Seymour Avenue.

"I may have been through hell and back, but I am strong enough to walk through hell with a smile on my face and with my head held high and with my feet firmly on the ground," Knight says. "Walking hand in hand with my best friend, I will not let the situation define who I am. I will define the situation."

They say they appreciate the community's financial help and prayers. DeJesus' mother, Nancy Ruiz, is quick to thank the Cleveland Courage Fund. The fund is a bank account set up to receive donations to help the three women make the transition from 10 years of captivity to independence. It has received $1.05 million from 9,200 donors, and some of the money has flowed to the women and their families already. [Read more...]



Insight: How a train ran away and devastated a Canadian town (9 July 2013)
(Reuters) - The short length of track, nestled in a dark pine and birch forest in Quebec, is a regular overnight stop for freight trains hauling crude oil and other raw materials across North America.

Normally, before retiring for the night, the train operator sets the hand brakes and leaves one locomotive running to power the air brakes that help hold the train in place on the gently sloping track. The next morning, the operator or a relief engineer starts up the train and continues on their way.

Last weekend, the system failed. The locomotive caught fire, so firefighters shut off the engine to stop the flames from spreading. That slowly disengaged the air brakes, and the driverless train carrying 72 cars of crude oil rolled downhill into the scenic lakeside town of Lac-Megantic, derailing, exploding and leveling the town center.

At least 13 people were killed and some 37 are still missing, according to Canadian police. Few residents expect any of the missing to be found alive.

The catastrophe could force policymakers across North America to rethink the practice of shipping crude by rail - a century-old business that has boomed with the surge in shale oil production. [Read more...]



Study - Your fast food hamburger may contain as little as 2 percent actual meat (9 July 2013)
Based on their analysis, Laurel School researchers found that the water content of fast food hamburgers typically ranges between 37.7 and 62.4 percent, with an average of about 49 percent. Electron microscopy revealed preserved skeletal muscle, which is good, as well as a variety of tissue types including blood vessels, peripheral nerves, adipose tissue (body fat), cartilage, and bone. But the kicker was the actual meat content.

According to the data, amongst the eight fast food hamburger patties tested, meat content ranged between 2.1 and 14.8 percent, with an average of about 12.1 percent. This means that for a half-pound burger, less than one ounce of it is composed of actual meat, on average. And for those burgers on the lowest end of the meat spectrum, a half-pound patty contains less than five grams of actual meat.

"Fast food hamburgers are comprised of little meat," wrote the authors in their study abstract. "Approximately half of their weight is made up of water. Unexpected tissue types found in some hamburgers included bone, cartilage, and plant material; no brain tissue was present."

Besides their lack of meat, some fast food hamburger patties were also found to contain potentially harmful bacteria and ammonia. Two of the hamburgers tested, for instance, were found to contain intracellular parasites, also known as Sarcocystis, which are basically cysts. In humans, undercooked meats containing Sarcocystis can cause diarrhea or muscle tenderness, and in more extreme cases breathing problems and even death. [Read more...]



Shocking photos and video shows Golden Corral more disgusting than a cow feedlot (9 July 2013)
(NaturalNews) Shocking photos posted on the internet claim to show behind-the-scenes filth at a Golden Corral restaurant. The photos appear to show filthy dishes stacked nearly head-high, with food waste littering the floor right next to beverage service carts. Three employees are clearly depicted in the photos, and they appear to be wearing uniforms consistent with those worn by Golden Corral employees.

The photos (see below) also show overflowing trash cans and food refuse so thick that employees are walking all over it while mountains of filthy dishes appear to be ready to collapse onto the floor.

All photos are shown below.

Adding to the apparent filth, a young man who claims to be a Golden Corral employee has posted a shocking video that he says shows Golden Corral hiding fresh meat near dumpsters while the restaurant undergoes an inspection. Once the inspection is over, he explains, the food will be carted back into the restaurant and served up to hungry customers (but without all the flies). [Read more...]



101M Get Food Aid from Federal Gov't; Outnumber Full-Time Private Sector Workers (8 July 2013) [InfoWars.com]
(CNSNews.com) -- The number of Americans receiving subsidized food assistance from the federal government has risen to 101 million, representing roughly a third of the U.S. population.

The U.S. Department of Agriculture estimates that a total of 101,000,000 people currently participate in at least one of the 15 food programs offered by the agency, at a cost of $114 billion in fiscal year 2012.

That means the number of Americans receiving food assistance has surpassed the number of full-time private sector workers in the U.S.

According to the Bureau of Labor Statistics (BLS), there were 97,180,000 full-time private sector workers in 2012. [Read more...]



Sharif Abdel Kouddous: Egypt Descends Into "Spiral of Violence and Retribution" After Morsi's Ouster (8 July 2013) [DemocracyNow.org]
SHARIF ABDEL KOUDDOUS: Well, Amy, I'm just coming back from the scene of a bloodbath in Cairo today. As you mentioned, the official count is at least 42 people killed, 300 wounded, many of them killed with live ammunition. I spoke to many eyewitnesses. All of them say that the attack began right at the end of dawn prayer, where pro-Morsi supporters are holding a sit-in, one in Nasr City in--close to Rabaa al-Adawiya Mosque, but this attack happened in a kind of a splinter sit-in that is near the headquarters of the Republican Guard, where many Morsi supporters believe that the ousted president himself is being held.

The attack began, as I said, at dawn this morning. Many eyewitnesses said it began with tear gas. They said it was unprovoked. And following the tear gas, it was live ammunition and shotguns. I spoke to many doctors at field hospitals who say many of the injuries are head and chest wounds, which indicates that soldiers were really shooting to kill. The military has said that two of its soldiers have been killed, dozens wounded, six critically. The military--or, state TV has been saying that what provoked the attack was protesters trying to storm the headquarters of the Republican Guard. Both sides have these competing narratives right now. But--and it also says that it has detained 200 protesters who, they say, are armed. So, we'll have to see what the real nature of events was.

But I think we have to remember that this is the same military that killed 27 unarmed protesters just on the street behind me near Maspero in October 9th, 2011, and also denied wrongdoing or denied involvement whatsoever, despite very clear video evidence to the contrary. It's the same military that has tortured protesters, conducted virginity tests on women, has conducted a very vicious crackdown on Abbassiya in 2012. So, you know, I think we have to put this all in context of what's happening, but this has really stained the political atmosphere more than it already has been and polarized both sides. The Nour Party, which is the ultraconservative Salafi party and was the only Islamist group really participating in this new army-led transition, has suspended talks with the interim president to name a new prime minister. The interim president himself, Adly Mansour, who, as you mentioned, is the head of--was the head of the Supreme Constitutional Court, announced just a few minutes ago he's forming a committee to investigate today's events. The Muslim Brotherhood has released a statement calling for an uprising, an intifada, in response to what happened today.

And this comes on the heels of a number of days of violence that followed the ouster of Mohamed Morsi on July 3rd. We saw at least 40 people have been killed in those days before today, more than a thousand injured. Four of those killed were also at the Republican Guard, Morsi supporters, when troops opened fire when some Morsi supporters got too close. But the Morsi supporters have also marched on Friday to different parts of Cairo, parts--areas where anti-Morsi supporters, especially near Tahrir Square, are very heavily based. And this led to clashes, and a lot of anti-Morsi protesters were killed in the neighborhood of Manial, in a middle-class district. There was a very angry funeral the other day after four men from the neighborhood were killed there when Morsi supporters marched through there. They were killed with--all with live ammunition. [Read more...]



State Department's Watergate? Office of high-profile whistleblower lawyer burglarized (8 July 2013)
The burglars left behind silver bars, video equipment and other valuables, causing Schulman to believe that they were looking to find information on the case of former State Department inspector general investigator Aurelia Fedenisn, who leaked government documents last month. Fedenisn provided CBS News with documents that accuse the State Department of covering up criminal investigations involving its diplomats and employees, including offenses such as illicit drug use, sexual solicitation of minors and prostitutes, and sexual harassment.

The documents state that US Ambassador to Belgium Howard Gutman "was suspected of patronizing prostitutes in a public park."

Schulman believes that the perpetrators of the burglary may have been politically motivated supporters of the Obama administration, but the suspects have not yet been identified.

"It's clear to me that it was somebody looking for information and not money. My most high-profile case right now is the Aurelia Fedenisn case, and I can't think of any other case where someone would go to these great lengths to get our information," Schulman told The Cable.

Last month, lawyers representing Fedenisn told The Cable that the State Department tried to silence her by threatening her and her family. Law enforcement officers allegedly camped in front of her house, harassed her children, and tried to make Fedenisn incriminate herself.

Schulman believes that officials are trying to force Fedenisn to sign papers admitting that she stole the documents -- a crime that the former investigator denies. [Read more...]



SEAL files on bin Laden raid secretly moved to CIA (8 July 2013)
The nation's top special operations commander ordered military files about the Navy SEAL raid on Osama bin Laden's hideout to be purged from Defense Department computers and sent to the CIA, where they could be more easily shielded from ever being made public.

The secret move, described briefly in a draft report by the Pentagon's inspector general, set off no alarms within the Obama administration even though it appears to have sidestepped federal rules and perhaps also the Freedom of Information Act.

An acknowledgement by Adm. William McRaven of his actions was quietly removed from the final version of an inspector general's report published weeks ago. A spokesman for the admiral declined to comment. The CIA, noting that the bin Laden mission was overseen by then-CIA Director Leon Panetta before he became defense secretary, said that the SEALs were effectively assigned to work temporarily for the CIA, which has presidential authority to conduct covert operations.

"Documents related to the raid were handled in a manner consistent with the fact that the operation was conducted under the direction of the CIA director," agency spokesman Preston Golson said in an emailed statement. "Records of a CIA operation such as the (bin Laden) raid, which were created during the conduct of the operation by persons acting under the authority of the CIA Director, are CIA records." [Read more...]



Jury convicts three Somalis in fatal hijacking of yacht (8 July 2013)
Following a five week jury trial, three Somali men were convicted Monday on charges they hijacked a sailboat in 2011 off the coast of Africa and killed the four Americans they found on board.

Ahmed Muse Salad, Abukar Osman Beyle and Shani Nurani Shiekh Abrar each could face the possibility of the death penalty. The sentencing phase of the trial is set to begin July 22 in U.S. District Court.

After hugging prosecutors and FBI agents who investigated the hijacking, members of the victims' families declined to comment on the verdict. Prosecutors and defense attorneys also declined to comment.

The charges stemmed from the deaths of four Americans on Feb. 22, 2011 on a 58-foot sailboat named Quest. The victims were Scott and Jean Adam, a California couple who owned the Quest, and Phyllis Patricia Macay and Robert Riggle, both of Seattle, who had joined them on the voyage. [Read more...]



New York man electrocutes himself urinating on subway rail (8 July 2013)
A 30-year-old man died from electrocution early Monday morning while urinating on the subway tracks in a Brooklyn, New York subway station, the New York Post reported.

Police said the victim, Matthew Zeno, and a friend walked onto the tracks while looking for a place to relieve themselves around 3 a.m. Monday when Zeno touched the electrified third rail, sending 625 volts of electricity running through his body.

Zeno's friend, who was not identified, suffered a less severe shock trying to help him, but was able to notify transit workers. Zeno was pronounced dead at a local hospital, while his friend was listed in stable condition.

A 27-year-old Indiana man, Zachary McKee, died under similar circumstances in April 2012. In 2003, the television science show Mythbusters demonstrated that such a death was possible in a reenactment. [Read more...]



Late nights 'sap children's brain power' (8 July 2013)
Late nights and lax bedtime routines can blunt young children's minds, research suggests.

The findings on sleep patterns and brain power come from a UK study of more than 11,000 seven-year-olds.

Youngsters who had no regular bedtime or who went to bed later than 21:00 had lower scores for reading and maths.

Lack of sleep may disrupt natural body rhythms and impair how well the brain learns new information say the study authors. [Read more...]



Leukemia Causing Chemical Is Lurking In Your Pantry (8 July 2013) [InfoWars.com]
I have a challenge for all of you today! That challenge is to rid your pantry and refrigerator of Sodium Benzoate. This chemical preservative is used to help inhibit the growth of bacteria and fungus in acidic products. It's the cheapest mold inhibitor on the market, which is why it is so often used. Acidic foods tend to grow bacteria, mold and yeast more easily than non-acidic foods, so the Sodium Benzoate extends the shelf life. It is widely used in foods, beverages, cosmetics, dental care products, and pharmaceuticals. I even found it in Hyland's Homeopathic Cough syrup. It is also found in a lot of food in restaurants. For example, Subway's jalapeños, pickles, banana peppers and teriyaki glaze use Sodium Benzoate as a preservative.

Sodium benzoate is considerably more toxic than either processed sugar or high fructose corn syrup. It may exacerbate asthma, hyperactive behavior (when consumed in products with certain food colorings), and cause skin rash upon contact. A study in 2007 indicated that it may cause serious cell damage associated with cirrhosis of the liver, aging, and Parkinson's disease. In animal studies, there are reports of possible weight gain, liver and kidney issues, and birth defects.

This ingredient has been linked with creating free radicals in the body, destorying mitochondrial DNA, and thus adding to the body's aging process. Readily absorbed by the skin, Sodium Benzoate's presence in anti-aging products may, ironically, actually age you faster, by damaging your DNA. [Read more...]



Backyard chickens dumped at shelters when hipsters can't cope, critics say (7 July 2013)
Despite visions of quaint coops, happy birds and cheap eggs, the growing trend of raising backyard chickens in urban settings is backfiring, critics say, as disillusioned city dwellers dump unwanted fowl on animal shelters and sanctuaries.

Hundreds of chickens, sometimes dozens at a time, are being abandoned each year at the nation's shelters from California to New York as some hipster farmers discover that hens lay eggs for two years, but can live for a good decade longer, and that actually raising the birds can be noisy, messy, labor-intensive and expensive.

"Many areas with legalized hen-keeping are experiencing more and more of these birds coming in when they're no longer wanted," said Paul Shapiro, spokesman for the Humane Society of the United States. "You get some chicks and they're very cute, but it's not as though you can throw them out in the yard and not care for them."

That accusation is disputed by advocates of home-grown chickens, who say that a few negative incidents shouldn't give a bad name to a practice that encourages both self-sufficiency and the consumption of sustainable food grown in a humane manner.

"We've experienced smell, noise, pests, etc., way more from improperly cared for dogs and cats than we have from backyard chickens," said Rob Ludlow, owner of the fast-growing website, BackYardChickens.com, which started with 50 members in 2007 and now boasts 200,000 members. He is the author of three books, including "Raising Chickens for Dummies." [Read more...]



George W. Bush returns as a uniter (8 July 2013)
Former president George W. Bush, on his recent trip to Africa, toured Victoria Falls, one of the seven wonders of the world. He then sat down for an interview that may qualify as the eighth.

The man who started two wars abroad and introduced a new level of hostility to domestic politics spoke with ABC News's Jonathan Karl in Tanzania in a conciliatory and reflective manner that bore little resemblance to that of the divisive figure who left Washington in 2009.

In the segment, which aired Sunday, the 43rd president, in a striped blue polo shirt, cautioned those who have been "overly critical" of gay marriage. He defended President Obama against criticism that he hasn't devoted much attention to Africa, and he resisted an invitation to gloat over Obama's continuation of counterterrorism policies that he had created. Of most importance, Bush put in a plug for the comprehensive immigration legislation that is at the top of Obama's agenda but has divided Bush's Republican Party.

"I think it's very important to fix a broken system, to treat people with respect and have confidence in our capacity to assimilate people," said Bush, who failed to enact such reform. [Read more...]



Colorado's oil and gas boom is polluting the state's air (8 July 2013)
LOVELAND -- Colorado health officials are mobilizing to deal with air pollution from oil and gas industry sources that emit at least 600 tons of contaminants a day.

Oil and gas emissions now are the main source of volatile organic compounds in Colorado and the third-largest source of nitrogen oxides, at a time when a nine-county area around metro Denver is already failing to meet federal clean-air standards, state data show.

But as the Colorado Department of Public Health and Environment emphasizes balance as it edges toward possible new rules to reduce pollution, Front Range residents increasingly are riled by a lack of scientific certainty about whether emissions harm their health.

Anti-drilling groups are making health fears the focus of campaigns against drilling near communities. In one case, a resident paid more than $1,200 for baseline air tests around her business. [Read more...]



Snowden case not the first embarrassment for Booz Allen, or D.C. contracting industry (8 July 2013)
In 2008, a Booz Allen employee at MacDill Air Force Base in Florida was granted the highest-level "top secret" security clearance even though he had been convicted a few months earlier of lying to government officials in order to sneak a South African woman he had met on the Internet into the country.

Last year, the Air Force temporarily suspended the San Antonio division of the company from future contracts because it had obtained and distributed confidential Pentagon bidding data for its own competitive advantage. In 2006, the Justice Department said the company overbilled travel ex-penses, and the agency initially recommended that Booz Allen be barred from federal contracting.

Those incidents had little or no impact on Booz Allen's success in recent years or on its ability to compete for federal contracts, which last year provided 99 percent of the company's $5.8 billion in revenue.

Booz Allen now faces a greater test: Lawmakers and other officials are asking whether the company should be held to account for Edward Snowden, a former employee who had obtained national security documents and leaked them to the news media while at the firm.

But if the past is a guide, the government is not likely to scale back its reliance on Booz Allen or other large contractors soon, industry officials and policymakers agree. Although intelligence agency reliance on outside firms has declined some in recent years, the latest available estimates still show that about 70 percent of the U.S. intelligence budget is spent on contractors. And big, well-established companies continue to have outsize influence. [Read more...]



AltaVista put out to pasture ... but how fare its '90s comrades? (8 July 2013)
Google Reader isn't the only Internet institution being shuttered this month. Monday is the final day in the life of, if you can believe it, AltaVista, the search engine that started life all the way back in 1995. Thought it was already dead? You're not alone -- in fact, more people probably thought so than actually used it, and that's part of why it's making the trip to the Great Internet Portal in the sky.

AltaVista (or AV, as it was known to the initiated in the late '90s) was one of the most popular search engines at a time when there was actually competition between them. It was picked up by Yahoo! in 2003 but never regained its former popularity.

Of course, these days, Google is the 800-pound gorilla and everyone else is just trying to get by in the margins. But it used to be that different search engines provided wildly different results, had unique looks and fought tooth-and-nail for every click.

AltaVista isn't the only one that survived, or at least, lurched on zombie-like through the years. Most search engines of yore are still around at least in name. Here's how they look today... [Read more...]



Asiana says pilot of crashed plane was in training (7 July 2013) [Rense.com]
(Reuters) - Asiana Airlines Inc said the pilot in charge of landing the Boeing 777 that crash-landed at San Francisco's airport on Saturday was training for the long-range plane and that it was his first flight to the airport with the jet.

"It was Lee Kang-kook's maiden flight to the airport with the jet... He was in training. Even a veteran gets training (for a new jet)," a spokeswoman for Asiana Airlines said on Monday.

The plane was travelling "significantly below" its intended speed and its crew tried to abort the landing just seconds before it hit the seawall in front of the runway, the U.S. National Transportation Safety Board said on Sunday.

"He has a lot of experience and previously flown to San Francisco on different planes including the B747... and he was assisted by another pilot who has more experience with the 777," the spokeswoman said.

Lee, who started his career at Asiana as an intern in 1994, has 9,793 hours of flying experience, but only 43 hours with the Boeing 777 jet. [Read more...]



Bloodshed in Egypt saps support for military-led transition (8 July 2013)
Hopes for the creation of an inclusive interim government in Egypt took a sharp blow this morning, when at least 40 people were killed and hundreds wounded at a Muslim Brotherhood protest outside the Cairo headquarters of the army's Republican Guard.

Reuters reports that the Brotherhood said its members, who had been peacefully protesting outside the barracks where they believe ousted President Mohamed Morsi is being held, came under fire during morning prayers.

"Abdelaziz Abdelshakua, from Sharqia Province northeast of Cairo, was wounded in his right leg with what he says was a live round.

"'We were praying the dawn prayer and we heard there was shooting,' he said. He said an army officer assured them no one was shooting, then suddenly they were under fire from the direction of the Republican Guard." [Read more...]



Lac Megantic: Quebec train derailment site still too hot to search for 40 missing (8 July 2013)
LAC-MÉGANTIC, QUE.--The grisly search for victims in the devastating Lac-Mégantic train explosion stalled overnight as fire crews work to secure the blast site, police said Monday morning, more than 50 hours after the accident occurred.

Five bodies have been found and about 40 people are still unaccounted for in the Saturday morning derailment of a runaway train that may have reached speed of up to 90 kilometres an hour.

Hampered by heat from the charred tankers, search crews are still hopeful they can expand their small safety zone over the course of the day and begin what could be a long process of examination and identification that could finally bring anguished families some closure.

The Quebec coroner's office has brought in a third forensic pathologist from Montreal to help in the initial examinations, spokeswoman Genevieve Guilbault said. [Read more...]



Sandhill crane hunting proposal in TN sparks support, opposition (8 July 2013)
Tens of thousands of sandhill cranes descend on southeast Tennessee every winter. With wingspans of up to 6 feet, they are some of the largest migratory birds around.

Tourists and bird watchers travel from around the country to Tennessee to view them. A whole festival in January is devoted to the birds.

Now, they could be in the sights of hunters, too.

The Tennessee Fish and Wildlife Commission - for the second time in three years - is considering a sandhill crane hunting season.

If the commission approves the hunting plan at its August meeting, Tennessee would become the 16th state to allow crane hunting. The commission delayed a decision in January 2011. [Read more...]



Former Gov. Spitzer could face 'Manhattan Madam' in NYC comptroller election (8 July 2013)
Former New York Gov. Eliot Spitzer (D) could encounter at least one familiar face if he campaigns for New York City's comptroller's office -- the woman who set him up with escorts, precipitating his resignation from office in 2008.

Spitzer, who announced his candidacy Sunday night, told WCBS-TV Monday morning that while he is asking the public for forgiveness being caught arranging a liaison with a sex worker, he also wants them to remember his accomplishments as the state's attorney general and governor.

"Standing up for the public in the face of the Wall Street cataclysm years before it happened," he told the station. "Standing up for low-wage workers, protecting our community gardens, the environment, and on and on. Obviously I had to resign from the Governor's mansion. I wanted the job and I wanted desperately to do a great deal in that job for the state in terms of education and health care."

To qualify for the ballot, Spitzer would need to gather 3,700 signatures by midnight Thursday. He told the station he would use his own money to finance his campaign. [Read more...]



71% Agree Founding Fathers Would Be Ashamed of Country Today, And They're Right (8 July 2013) [InfoWars.com]
From Orwellian spying tactics employed by the NSA to warrantless searches and a police force turned militaristic, a new Gallup poll finds that 71% of Americans agree that the nation's Founding Fathers would be truly ashamed of what the country has become. And they're right.

In 2013 the United States represents virtually everything that those who framed the nation's doctrine attempted to protect against -- and it's all thanks to a small group of corrupt politicians who are devastating the home of 313 million US citizens. Whether we're talking about the utterly hated NDAA which allows for the indefinite (and unconstitutional) detention of Americans as if they were combatant terrorists or the bloated presence of the Federal Reserve banking system, the signers of the Declaration of Independence would not even recognize this country at this point in time.

But it's not just the founders who would be rightfully upset. Thankfully, this Gallup poll indicates that an overwhelming majority of citizens are aware of the rampant downfall that this nation has taken during the fight against 'terrorism' and rise of 'safety regulations' that are hitting our struggling nation like a recurring avalanche. One unconstitutional law or regulation after another is pushed through using the guise of 'safety' while ignoring not only the consequences but the blatant disregard for our rights.

71% of those polled believed the Founding Fathers would be ashamed of our country today. [Read more...]

PAM COMMENTARY: Notice the "disappointed" line on the graph shot up just after George W. Bush started the Iraq War.



A day without pay ahead for Defense workers (8 July 2013)
A day without pay, the first of 11 through September, comes next week for more than 650,000 people who hold civilian jobs with the Defense Department. Officials worry that the Pentagon will be hit even harder by layoffs in 2014 if automatic budget cuts continue as planned.

Roughly 85 percent of the department's nearly 900,000 civilians around the world will be furloughed one day each week over the next three months, according to the latest statistics provided by the Pentagon. But while defense officials were able to shift money around to limit the furloughs this year, thousands of civilian, military and contract jobs could be on the chopping block next year.

Defense Secretary Chuck Hagel is expected to provide senators with more details early next week on how the next wave of across-the-board budget cuts will affect the department, said Pentagon press secretary George Little. But while defense officials have not yet released details on the impact of the cuts, Gen. Ray Odierno, the Army's chief of staff, has warned that as many as 100,000 more active-duty, National Guard and Reserve soldiers could lose their jobs if Congress allows billions of dollars in automatic budget cuts to continue next year.

Initial hopes that the number of furlough days could be reduced have largely been dashed. Instead, talk is focused more on how to slash spending in 2014. The department can only force workers to take 22 furlough days per year, thus the need for possible layoffs. [Read more...]



Japan withdraws support for HPV vaccines due to infertility side effects (7 July 2013)
(NaturalNews) The government of Japan's Ministry of Health, Labor and Welfare is speaking out about the destructive side effects coming from popular, worldwide-promoted HPV vaccines Gardasil and Cervarix. Gardasil is Merck's opus and Cervarix is manufactured by GlaxoSmithKline.

As of today, an estimated 3.28 million Japanese people alone have been inoculated with these HPV vaccinations. So far, 1,968 adverse cases have been presented to the Japanese government, detailing severe medical side effects.

The Japanese people are reporting side effects ranging from "long-term pain and numbness to infertility and paralysis." In the wake of these complaints, the Japanese government has decided to withdraw its support for these widely pushed and controversial HPV inoculations.

Global organizations push vaccinations at all costs
Regardless, the World Health Organization stands by the HPV vaccinations efficacy, believing them to be useful tools for "preventing" cervical cancer. [Read more...]



Somali American caught up in a shadowy Pentagon counterpropaganda campaign (7 July 2013)
The Pentagon is legally prohibited from conducting psychological operations at home or targeting U.S. audiences with propaganda, except during "domestic emergencies." Defense Department rules also forbid the military from using psychological operations to "target U.S. citizens at any time, in any location globally, or under any circumstances."

Last year, however, two USA Today journalists were targeted in an online propaganda campaign after they revealed that the Pentagon's top propaganda contractor in Afghanistan owed millions of dollars in back taxes. A co-owner of the firm later admitted that he established fake Web sites and used social media to attack the journalists anonymously.

In written responses to questions for this article, Navanti Group said it did nothing improper in regard to United Somalia. The firm, which specializes in "understanding social media and Internet trends" in Africa, said it was just conducting research and did not target Warsame or his Web site as part of a counterpropaganda campaign.

The company said it assumed that the Web site was based overseas. Once Navanti discovered that Warsame lived in Minnesota, "we immediately turned that information over to the U.S. Government and to relevant law enforcement agencies, as both regulations and our own guidelines dictate." Navanti also said that it did not know that Warsame was a U.S. citizen and that it collected only public information about him.

"We don't deal with domestic. End of issue," Andrew Black, Navanti's chief executive, said in an interview. "We turned it over to the cognizant authorities. That's where we stopped. That's really important that that is where we stopped." The firm "followed the law," he added.

Navanti's report, however, indicates that the company knew at an earlier stage that Warsame resided in the United States. It describes him as "a young man who lives in Minnesota, is known for his extremist believes [sic] by Minneapolis Somali residents." [Read more...]



SF plane crash: Victim may have been run over (7 July 2013)
An autopsy was being conducted Sunday to determine whether one of the two teenage passengers killed on the Asiana Airlines flight had been run over by a San Francisco fire rig at the crash scene.

The 16-year-old girl was found near the evacuation slide from the left side of Asiana Flight 214 that crashed Saturday while landing at San Francisco International Airport. The girl was not identified.

San Francisco Fire Chief Joanne Hayes-White said Sunday that her injuries are consistent with having been run over.

"As it possibly could have happened, based on the injuries sustained, it could have been one of our vehicles that added to the injuries, or another vehicle," Hayes-White said. "That could have been something that happened in the chaos. It will be part of our investigation." [Read more...]



Fast-releasing carbohydrates alter brain chemistry and create addiction to junk foods (7 July 2013)
(NaturalNews) It certainly will come as no surprise that eating processed junk food is detrimental to your health. Few people may realize though that sugary sweet foods and highly processed wheat fortified breads, pasta and sweets actually change brain metabolism in a similar manner to opiates and narcotics. This may help explain why so many people feel addicted to their favorite junk food splurge, and the reason that food manufacturers employ a team of chemists to fabricate most snacks to encourage repeat purchases.

A team of researchers from the New Balance Foundation Obesity Prevention Center at Boston Children's Hospital have reported their findings regarding processed carbohydrate consumption on brain metabolism for publication in The American Journal of Clinical Nutrition. The scientists have determined that highly processed carbohydrates can trigger the same brain mechanism associated with substance addiction. High glycemic foods typically found in snack foods and breads trigger hunger shortly after eating, and stimulate regions in the brain associated with reward and cravings.

Highly processed carbohydrates and wheat-containing products trigger food addictions
At the outset of the study, lead author, Dr. David Ludwig noted "Beyond reward and craving, this part of the brain is also linked to substance abuse and dependence, which raises the question as to whether certain foods might be addictive." Ludwig and his team evaluated 12 obese or overweight participants and measured levels of blood glucose and hunger. Each subject underwent a functional magnetic resonance imaging (fMRI) to observe brain function and activity during the four-hour period after eating, a phase known to drive eating behavior and our desire to eat.

Participants were given two types of milkshakes, each containing the same number of calories, taste and levels of sweetness. One of the shakes contained high-glycemic carbs (fast-releasing carbohydrates) while the other had low-glycemic carbs. Those receiving the high-glycemic shake experienced an initial blood sugar surge followed by a corresponding crash approximately four hours later. When viewed on an fMRI, the blood glucose crash was accompanied by overwhelming hunger and intense activity within the nucleus accumbens, a region in the brain involved in addictive behaviors. [Read more...]



Scientists left breathless as exercise tricks body on fat (6 July 2013)
Vigorous exercise is well known to be the best way to burn off excess calories, but its benefits may go deeper, changing how fat is stored in the first place, Swedish scientists have found.

Six months of regular exercise, such as cycling or aerobics, changed the action of genes involved in laying down fat and the development of obesity.

It also reduced the activity of genes involved in storing sugar from the blood in fat cells. The researchers hope their findings can help in developing drugs to treat obese patients.

Scientists asked 31 slightly overweight but otherwise healthy men to undergo three hours of exercise a week for six months. [Read more...]



Confirmed: Spiders Are Even More Terrifying Than Previously Thought (5 July 2013)
Spider webs are architectural marvels. Their silks are similar in tensile strength to alloy steel. Their adhesive properties adjust to movements of prey ensnared in them. Yet they are, for many of the spiders that weave them, edible.

And spider webs, it turns out, may be one more thing, too: actually attractive to the very prey they're meant to lure. New research suggests that the webs may be effective at their primary jobs -- catching prey for the creatures that wove them -- not only because of their stickiness, and not only because of their strength, and not only because of their unique shape ... but also because of their responsiveness to electricity itself.

Yes. According to the research, the webs and positively charged objects -- like, say, insects flying by -- seem to be attracted to each other. Electrically attracted to each other. Unavoidably attracted to each other. Insects' wings, after all, don't simply keep their owners in the air as they're flapping; they also, in the process, generate electrical charge. Honeybees can generate enough charge -- up to 200 volts -- to detach pollen from flowers. And spider webs may take advantage of that in a way that is both evolutionarily ingenious and totally insidious at the same time, capturing prey by essentially sucking their victims in. Talk about animal magnetism.

The study, conducted by U.C. Berkeley's Victor Manuel Ortega-Jimenez and Robert Dudley and published in the journal Scientific Reports, tested webs' responsiveness to, in particular, the electrostatic charges of insects and water droplets. Their research, the authors note, builds on previous work that has documented webs' deformations in response to prey. We know, or think we know, that spider webs shift their shapes in order to capture that prey; the question is how they do it. [Read more...]



Rapist strikes three more times after Norfolk police refused to believe victim (7 July 2013)
The investigators walked her to the lobby. If her parents had any questions, they told her, they weren't going to answer them because she was an adult. She didn't respond.

She went outside to the parking area with her parents and screamed: "They don't believe me!"

Her stepfather, a former military police officer in the Army, was so angry he charged toward the building until a family friend slapped him in the face and told him his daughter needed him.

The police closed the case.

An attacker was on the loose.

The woman, 22, worked as a bartender in Virginia Beach near the Norfolk line. She enjoyed her job and made good money. She and her boyfriend rented a two-bedroom apartment in a duplex on 19th Bay Street in Norfolk. They liked going out and playing pool, kayaking, fishing and picnics. [Read more...]

PAM COMMENTARY: Unforgivable. Every policeman knows that leaving a rapist on the streets will get other women raped. They're just lucky he was caught before he went from serial rapist to serial killer.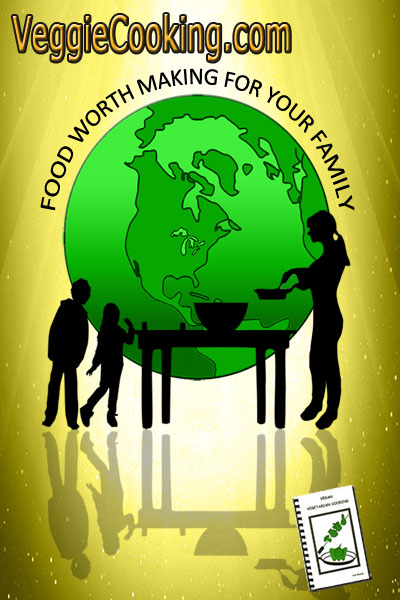 Back to Pam's NEWS ARCHIVES


Back to Pam's vegan vegetarian FUN page

Pam's vegan vegetarian cookbook, with vegan vegetarian recipes


Sources (if found on major news boards):
[AJ] - InfoWars.com, PrisonPlanet.com, or other Alex Jones-affiliated sites
[BF] - BuzzFlash.com
[DN] - DemocracyNow.org
[R] - Rense.com
[WRH] - WhatReallyHappened.com

---------------------------