Pam Rotella's Vegetarian FUN page -- News on health, nutrition, the environment, politics, and more!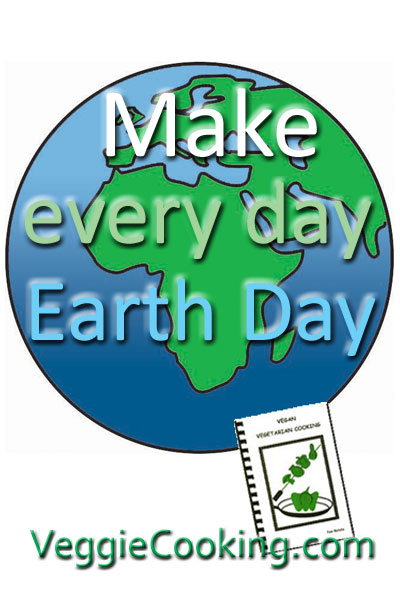 NEWS LINK ARCHIVE 2012

News from the Week of 14th to 20th of July 2013

What Helen Thomas taught us (20 July 2013)
Thomas also learned something fundamental that applied through the years and across party lines: "Every president hates the press," she said.

What Thomas figured out early -- and what she taught us -- was that there was value in making powerful people uncomfortable. It was a sign we are doing our jobs right.

Still, it is still something that women in particular struggle with.

That a double standard still exists for women, in journalism and elsewhere, is evident. We saw it in April, when Politico wrote about another pathbreaking woman, New York Times executive editor Jill Abramson.

The story questioned whether Abramson has "the temperament to lead the paper." She is "stubborn," "condescending," "difficult to work with," the story said, citing incidents that might have been seen as hallmarks of strong management, if they had been written about a man. [Read more...]



Soy-based lunch kills 22 children in India: Have GMOs and pesticides become instant killers? (20 July 2013)
(NaturalNews) At least 22 children in India have died as a result of eating soy-based school lunches served to them in the country's Bihar state, according to new reports. The tainted lunches, which were loaded with genetically-modified (GM) soybeans and pesticide chemical residues, were given to the student victims as part of a U.K.-based government meal program similar to the one currently being implemented in the U.S. by Michelle Obama for American public schoolchildren.

The U.K.'s Independent reports that the culprit meals contained a blend of rice, soybeans and potatoes, and had apparently been doused with an unidentified new cooking oil that was later determined to be tainted with toxic crop insecticides. Early on, the school's cook warned her superiors that the new oil appeared "discolored and dodgy," but her concerns were ignored when school officials insisted that the oil was safe.

Not long after students ate the first meal served with the new oil, dozens of them began to vomit profusely and some developed severe diarrhea. Several of them had to be immediately rushed to the hospital for emergency care, which sent the school's headmaster running for the hills -- according to reports, she literally fled the school after first learning that students were becoming ill from eating the food.

"We feel that some kind of insecticide was either accidentally or intentionally mixed in the food, but that will be clear through investigations," said R.K. Singh, the medical superintendent at the local children's hospital in Patna, Bihar's capital. "We prepared antidotes and treated the children for organic phosphorus poisoning," he added, noting that early tests identified the presence of a toxic organophosphate chemical in the tainted food. [Read more...]

PAM COMMENTARY: I remember the controversy over changing the Indian diet from traditional mustard oil to soy oil.



Poor quality and bad management: India ignored warnings in free meal program (19 July 2013)
(Reuters) - The village school in India where 23 children died by poisoning last week had been providing lunch under a government-sponsored scheme without checks or monitoring by local officials to see if the food was stored carefully or cooked properly.

Although it is the first such disaster in the "midday meal" project that feeds about 120 million children every day across India, a Reuters review of audit reports and research papers shows officials have long ignored warnings of the lack of oversight and accountability in the program.

"You only come and do checks when you get complaints or when there are serious cases," said Rudranarayan Ram, the local education administrator for the village of Gandaman in Bihar state, where the children died. "This was the first time."

The poisoning, which police suspect was caused by storing cooking oil in a used pesticide container, killed the children so quickly that some died in their parents' arms while being taken to hospital. [Read more...]



Michelle Obama's nutrition campaign comes with political pitfalls (20 July 2013)
WASHINGTON -- Shortly after she launched her signature anti-obesity initiative more than three years ago, Michelle Obama signaled she would take on a contentious issue: advertising for snacks, soft drinks, sugary cereals and fast food aimed at children.

She denounced ads that use cartoon characters to push junk food. She bluntly told executives "to step it up" to improve the foods they market to children.

And she promoted a White House "action plan" on obesity that praised a federal effort to come up with voluntary marketing guidelines -- the most significant attempt in decades to limit ads targeting children.

But when food and media companies -- including many that supported her anti-obesity campaign -- mounted a fierce lobbying battle against the guidelines in 2011, the first lady went silent. [Read more...]



Dirty Dozen: Report ranks most pesticide-laden fruits, veggies (18 July 2013)
So you can't afford to eat organic, but worry about pesticides? The Environmental Working Group has some helpful information for you.

The organization, which annually ranks pesticide contamination on 48 popular fruits and vegetables based on an analysis of more than 28,000 samples taken by the USDA and FDA., has put out its latest report ranking which are the cleanest and which are the dirtiest. It's good news if you love cabbage, not so good if you devour apples.

The highlights:

• The most contaminated fruits are apples, strawberries, grapes, peaches and imported nectarines.

• The most contaminated vegetables are celery, spinach, sweet bell peppers, cucumbers, potatoes, cherry tomatoes and hot peppers. [Read more...]



Pentagon Software Stores and Transcribes Thousands of Phone Calls at Once (20 July 2013) [InfoWars.com]
A shadowy research and development agency attached to the Pentagon is paying a computer scientist $300,000 to develop a means of transcribing thousands of telephone conversations into text at once.

This would enable the government to create a database containing thousands or millions of telephone conversations -- at least a public version of such a database that likely already exists in some form.

The database could be easily searched by government agents employing a simple search engine. That means agencies like the National Security Agency would be able to keep a record of millions of phone conversations and pull up what you said at any time.

The project has the euphemistic name of "Blending Crowdsourcing for Fast, Cheap and Accurate Analysis of Spontaneous Speech," and it is being funded by the Defense Advanced Research Projects Agency, or DARPA. Wired magazine reported that the computer scientist being paid the $300,000 is Matt Lease of the University of Texas. [Read more...]



Bombs dropped on Great Barrier Reef marine park (20 July 2013)
Two American fighter jets dropped four unarmed bombs into Australia's Great Barrier Reef Marine Park last week, when a training exercise went wrong, the US Navy said, angering environmentalists.

The two AV-8B Harrier jets, launched from the aircraft carrier USS Bonhomme Richard, each jettisoned an inert practice bomb and an unarmed laser-guided explosive bomb into the World Heritage-listed marine park off the coast of Queensland state on Tuesday, the US 7th Fleet said in a statement on Saturday. The four bombs, weighing a total 1.8 metric tons (4,000 pounds), were dropped into more than 50 meters (164ft) of water, away from coral, to minimize possible damage to the reef, the statement said. None exploded.

The jets, from the 31st Marine Expeditionary Unit, had intended to drop the ordnances on the Townshend Island bombing range, but aborted the mission when controllers reported the area was not clear of hazards. The pilots conducted the emergency jettison because they were low on fuel and could not land with their bomb load, the Navy said.

The emergency happened on the second day of the biennial joint training exercise Talisman Saber, which brings together 28,000 US and Australian military personnel over three weeks. The US Navy and Marine Corps were working with Australian authorities to investigate the incident, the Navy said. [Read more...]



Climate-related power outages aren't just a coastal problem (20 July 2013)
Eerie images of flooded, pitch-black lower Manhattan following Superstorm Sandy made it clear just how stark an effect climate change and extreme weather can have on our everyday access to electricity.

A report from the U.S. Department of Energy released last week shows that New York City and other coastal regions aren't the only ones at risk. And it's not just a question of the future. No American region, it turns out, has been exempt from the possibility of mass power outages. The report focuses on three major causes: rising temperatures; wider-spread, more severe droughts; and more devastating flooding, storms, and sea-level rises.

DOE also created a map of energy and power-related disruptions over the past decade that experts have attributed to large-scale, long-term disruptions in climate and weather patterns (for the full, interactive map, click here).

Several memorable mass power failures make the list, including Sandy, 2004's Hurricane Jeanne, and this February's major New England blizzard. The map also includes less-publicized and less obviously catastrophic events in which climate change had an impact on the U.S. power grid. For example, drought conditions and low water levels on the Mississippi River last summer made it difficult for barges to transport resources like coal and petroleum. On the other end of the spectrum, flooding of the Yellowstone River in Montana ripped open an oil pipeline in July 2011, causing $135 million in property damages. [Read more...]



A mother, at wits' end, sets out to find help for her sick son (20 July 2013)
San Francisco -- Rob Sweeney sucked on an unlit cigarette while his mother stood at the car rental counter, trying to negotiate a better deal.

His legs twitched. His eyes darted right and left. His head bobbed to a beat no one else could hear.

After two airplane flights, he was antsy.

"Want to get some vodka and watch movies in my hotel room?" he asked the stranger sitting next to him. [Read more...]

PAM COMMENTARY: I wonder if anyone has tried good Omega-3 fatty acids, like flaxseed oil, and B vitamins on the boy. Abram Hoffer had good success treating schizophrenics with Vitamin B-3.



Costa Concordia crew members, company official get jail terms (20 July 2013)
ROME--Four crew members of the Costa Concordia and a company official were sentenced to jail on Saturday for their part in the 2012 cruise ship disaster that killed 32 people, leaving only the captain still on trial.

In exchange for pleading guilty, the five received sentences of between 18 and 34 months for multiple manslaughter, negligence and shipwreck -- relatively short terms for the crimes.

None of the five are likely to be jailed, lawyers said, as the sentences of under two years were suspended and the longer ones may be replaced with house arrest or community service. [Read more...]



Helen Thomas - in pictures (20 July 2013)
The pioneering White House correspondent Helen Thomas has died, aged 92. The veteran journalist covered 10 presidencies, becoming a White House fixture from 1961 until her retirement in 2010 [Read more...]



Helen Thomas, Barrier-Busting White House Reporter, Is Dead at 92 (20 July 2013)
WASHINGTON -- Helen Thomas, whose keen curiosity, unquenchable drive and celebrated constancy made her a trailblazing White House correspondent in a press corps dominated by men and later the dean of the White House briefing room, died Saturday at home in Washington. She was 92.

Her death, which came after a long illness, was announced by the Gridiron Club. Ms. Thomas was a past president of that organization.

Ms. Thomas covered every president from John F. Kennedy to Barack Obama for United Press International and, later, Hearst Newspapers. To her colleagues, she was the unofficial but undisputed head of the press corps -- her status ratified by the signature line she uttered at the end of every White House news conference, "Thank you, Mr. President."

Her blunt questions and sharp tone made her a familiar personality not only in the parochial world inside the Washington Beltway but also to nationwide television audiences. [Read more...]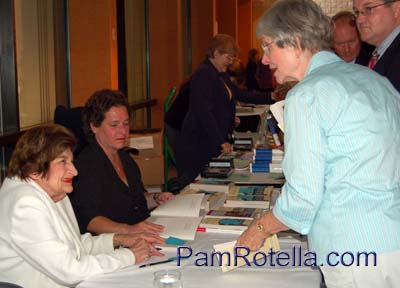 Pioneering journalist Helen Thomas dies at 92 (20 July 2013)
WASHINGTON (AP) -- Helen Thomas, the irrepressible White House correspondent who used her seat in the front row of history to grill 10 presidents and was not shy about sharing her opinions, died Saturday. She was 92.

Thomas, who died at her apartment in Washington, had been ill for a long time, and in and out of the hospital before coming home Thursday, according to a friend, Muriel Dobbin.

Thomas made her name as a bulldog for United Press International in the great wire-service rivalries of old, and as a pioneer for women in journalism.

She was persistent to the point of badgering. One White House press secretary described her questioning as "torture" -- and he was one of her fans. [Read more...]



Fukushima nuclear officials admit 2,000 workers face increased thyroid cancer risks (19 July 2013)
Around 2,000 people who have worked at Japan's wrecked Fukushima nuclear plant face a heightened risk of thyroid cancer, its operator said Friday.

Tokyo Electric Power (TEPCO) said 1,973 people -- around 10 percent of those employed in emergency crews involved in the clean-up since the meltdowns -- were believed to have been exposed to enough radiation to cause potential problems.

The figure is a 10-fold increase on TEPCO's previous estimate of the number of possible thyroid cancer victims and comes after the utility was told its figures were too conservative.

Each worker in this group was exposed to at least 100 millisieverts of radiation, projections show. [Read more...]



Dozens of new oil rigs planned for Gulf of Mexico (19 July 2013)
It's open season for drilling in the Gulf of Mexico.

A five-month moratorium on deep-sea drilling was imposed after the 2010 BP Deepwater Horizon disaster, but those days are long gone. Now a record-breaking number of rigs are coming to the Gulf to tap gas and oil beneath the sea floor.

More than 60 rigs are expected to be operating in waters deeper than 1,000 feet by the end of 2015, up from 36 today, Bloomberg reports:

"Demand is driven in part by exploration successes in the lower tertiary, a geologic layer about 20,000 feet below the sea floor containing giant crude deposits that producers are only now figuring out how to tap. Companies such as Chevron Corp. and Anadarko Petroleum Corp. must do more drilling to turn large discoveries into producing wells -- as many as 20 wells for each find." [Read more...]



NSA director suggests phone companies, not government, could store calling records (18 July 2013)
ASPEN, Colo. -- The director of the National Security Agency said Thursday that he is open to the idea of allowing telephone companies, rather than the NSA, to store vast pools of calling records that could be used in counterterrorism cases.

Speaking at a security conference, Gen. Keith Alexander strongly defended the spy agency's surveillance efforts, which rely on the information known as calling "metadata" to identify and track terrorists and their plots.

But he said that keeping that data in private hands might help quell fears that the agency is intruding into individuals' lives.

"I think it's something we should consider," Alexander said.

Alexander's remarks came during the Aspen Institute's annual security forum, a retreat that includes current and former intelligence officials, Pentagon leaders, contractors, and the national news media. [Read more...]



The Real Face of Terror: Behind the Scenes Photos of the Dzhokhar Tsarnaev Manhunt (18 July 2013)
The Rolling Stone cover featuring the suspected Boston Marathon bomber, Dzhokhar Tsarnaev has, of course, set off a firestorm of controversy across the country. Critics believe that the cover glamorizes Tsarnaev, depicting him as a kind of rock 'n roll outlaw rather than a terrorist who has been charged with killing four people and seriously wounding hundreds of others.

Sgt. Sean Murphy, a tactical photographer with the Massachusetts State Police who has photographed the funerals of many officers killed in the line of duty, is furious with the magazine. Murphy, who also acts a liaison to the families of fallen officers, is so angered by the cover--which he says is both dangerous and insulting to the victims of the bombings--that he feels the need to counter the message that it conveys.

We all remember the day of the manhunt, when Governor Patrick and law enforcement officials decided, in essence, to shut Boston down. Throughout it all, Murphy, alone in his assignment behind police lines, was capturing images of the day's events--the high-level conferences, the mobilization of law enforcement, and the dramatic capture. Because the whole thing was televised live, everyone knows that the day ended with a wounded Tsarnaev being taken into custody. What few people have seen, because Murphy's photos from that day have never been made public before, is the condition Tsarnaev was in at the time of his capture--and, indeed, exactly how he was captured. Murphy wants the world to know that the Tsarnaev in the photos he took that night--defeated and barely alive, with the red dots of sniper rifles lighting up his forehead--is the real face of terrorism, not the handsome, confident young man shown on the magazine cover. Following are a number of his photos from that day. A more complete collection will appear in our September issue. [Read more...]



THE Rolling Stone article: Jahar's World (17 July 2013)
Peter Payack awoke around 4 a.m. on April 19th, 2013, and saw on his TV the grainy surveillance photo of the kid walking out of the minimart. The boy, identified as "Suspect #2" in the Boston bombing, looked familiar, thought Payack, a wrestling coach at the Cambridge Rindge and Latin School. On the other hand, there were a million skinny kids with vaguely ethnic features and light-gray hoodies in the Boston area, and half the city was probably thinking they recognized the suspect. Payack, who'd been near the marathon finish line on the day of the bombing and had lost half of his hearing from the blast, had hardly slept in four days. But he was too agitated to go back to bed. Later that morning, he received a telephone call from his son. The kid in the photo? "Dad, that's Jahar."

"I felt like a bullet went through my heart," the coach recalls. "To think that a kid we mentored and loved like a son could have been responsible for all this death. It was beyond shocking. It was like an alternative reality."

People in Cambridge thought of 19-year-old Dzhokhar Tsarnaev -- "Jahar" to his friends -- as a beautiful, tousle-haired boy with a gentle demeanor, soulful brown eyes and the kind of shy, laid-back manner that "made him that dude you could always just vibe with," one friend says. He had been a captain of the Cambridge Rindge and Latin wrestling team for two years and a promising student. He was also "just a normal American kid," as his friends described him, who liked soccer, hip-hop, girls; obsessed over The Walking Dead and Game of Thrones; and smoked a copious amount of weed.

Payack stared at his TV, trying to reconcile Dzhokhar, the bomber accused of unspeakable acts of terrorism, with the teenage boy who had his American nickname "Jahar" inscribed on his wrestling jacket. He'd worn it all the time. [Read more...]



President Obama's claim that Americans saved $3.4 billion in health-care premiums (19 July 2013)
An HHS official said the premium savings were calculated by looking at the difference between what insurers did not spend on patient care and quality improvement between 2011 and 2012, and then multiplying that figure against the number of claims filed in 2012. In other words, HHS assumed that all of the improvement was due to the Obamacare rule.

"It captures an estimate of the lower premiums consumers saw due to lower administrative costs and profits," the official said. "We know that this reduction in premiums coincided with the MLR rules taking effect, so it is reasonable to infer that could be a cause." The official added that other elements of the law, such as a required review of proposed double-digit premium increases, have also restrained costs.

Interestingly, the Kaiser Family Foundation did its own calculation in June of the premiums savings for just the individual market. Using a weighted market average, Kaiser came up with a figure of $1.044 billion in the 2011-2012 period. That compares to HHS's estimate of $980 million for the individual market, which is reasonably close for such estimates.

One reason for the difference: HHS relied on data filed by insurers with the department, whereas Kaiser relied on market-average data provided by the National Association of Insurance Commissioners. [Read more...]



BP effort to shut down compensation program blocked by judge (19 July 2013)
A US judge refused Friday to temporarily shut down a multibillion-dollar settlement program for compensating victims of BP's 2010 Gulf oil spill, saying he has seen no evidence of widespread fraud among the tens of thousands of claims.

The judge also said he was offended by what he saw as attempts to smear the lawyer administering the claims.

BP argued that all payments to Gulf coast residents and businesses should be suspended while former FBI director Louis Freeh investigates alleged misconduct by a lawyer who worked for claims administrator Patrick Juneau on the settlement program.

US district judge Carl Barbier said he was troubled by the allegations but didn't see any reason to take the "drastic step" of shutting down the program without evidence of widespread fraud. [Read more...]



Virginia governor hires legal, PR advisers (17 July 2013)
RICHMOND, Va. -- Republican Gov. Robert McDonnell has hired a former U.S. attorney and a veteran press secretary to provide him with legal and public relations advice amid a deepening gifts scandal.

John Brownlee, a former U.S. attorney for the Western District of Virginia, will join McDonnell's legal defense team. Rich Galen, who was press secretary for then-Sen. Dan Quayle, R-Ind., and political communications director for then-House Speaker Newt Gingrich, R-Ga., will serve as senior communications adviser to the privately financed legal team.

Galen declined to say whether Emmet Flood of Williams & Connolly, a Washington powerhouse firm, was still on McDonnell's legal team. Flood, who in the past has represented Bill Clinton, George W. Bush and Dick Cheney, did not respond to messages seeking comment.

"I don't have anything on the rest of the legal team," said Galen, who confirmed the hirings, first reported by the Richmond Times-Dispatch. "When we have the team totally in place, I'll call back and tell you who's doing what." [Read more...]



Mars heist: Red Planet was robbed of most of its atmosphere billions of years ago (19 July 2013)
Two separate papers published in the journal Science provide evidence that Mars's atmosphere was lost in cataclysmic events some 4 billion years ago, leaving the planet with too thin an atmosphere to support living organisms there. The findings, which show a shift in the proportions of heavy and light isotopes over time, join mounting evidence that the planet once had conditions conducive to life.

"Previous measurements had reported enrichment of heavier isotopes in [hydrogen], [carbon], and noble gases, and as an end-result, models run backward in time indicated an atmosphere on Mars thicker than that of Earth's," says Christopher Webster, a scientist at NASA's Jet Propulsion Laboratory and the lead author of one of the studies. "Our Curiosity measurements are more accurate than previous measurements, so we can better tie our results to the time-scale provided by the meteorite record."

Using data from Curiosity rover's SAM (Sample Analysis at Mars) instruments, scientists found that the heavy isotope carbon-13 is more prevalent in the current Martian atmosphere than it was in the past, relative to the lighter carbon-12, which has one fewer neutron. The same was true for the ratio of argon-36 to heavier isotope argon-38.

The change in proportions from the original material that formed Mars some 4.5 billion years ago indicates a violent and then gradual stripping of mass from the atmosphere's top. [Read more...]



'The Maple Leaf Forever' no more: Storm knocks down tree tied to Canadian history (19 July 2013)
A crowd gathered in front of a tree felled during Friday night's thunderstorm to take pictures and collect a leaf or two as a memento and even mourn, for this was no ordinary tree.

Perhaps 150 years old or more, the silver maple tucked away on Laing St. in Leslieville, is famous for being the inspiration of what used to be Canada's unofficial anthem. Historians are dubious, but as the story goes, a persistent leaf from the tree stuck itself to poet Alexander Muir's sleeve in the fall of 1867, serving as the inspiration for "The Maple Leaf Forever," a poem-turned-song-turned-unofficial-anthem.

But, "it's not forever anymore," said Julie Ritchie, watching the tree lying sprawled across the road from her front porch. "There was something really special about the tree, even though it was quite old and in bad shape."

Despite being old and in poor shape -- supported a bit by overhead wires -- the silver maple survived last week's epic summer storm, countless other foul-weather moments throughout history and even a developer's attempt to remove it in 1992. [Read more...]



Judge in Bradley Manning trial declines to dismiss key charge (18 July 2013)
A military judge on Thursday declined to dismiss a key charge against the Army private responsible for the largest leak of classified material in American history, a decision with significant implications for the future publication of secret government material, according to civil libertarians and press freedom advocates.

Judge Denise Lind decided to reject a defense motion to dismiss a government charge that Bradley Manning "aided the enemy" when he turned over 700,000 military and diplomatic documents to the anti-secrecy group WikiLeaks because some of that material was read by Osama bin Laden.

Lind cited as reasons for her decision the "accused's training and experience and preparation" and the volume of classified information disclosed to WikiLeaks. Those factors effectively buttressed the government's charge that Manning "knowingly provided information to the enemy," Lind decided.

The judge said that because Manning maintained and possessed intelligence publications, he would have been aware of the use of the Internet by terrorist organizations. She noted that Manning was trained as an all-source intelligence analyst and would have learned in that training that when U.S. forces were conducting operations, critical information must be protected. [Read more...]



Glenn Greenwald: Growing Backlash Against NSA Spying Shows Why U.S. Wants to Silence Edward Snowden (18 July 2013) [DemocracyNow.org]
JUAN GONZÁLEZ: Well, Glenn, let's start--your reaction to this latest hearing now, where now both Democrats and Republicans are beginning to seriously question government officials about the NSA scandal?

GLENN GREENWALD: It's very encouraging. It's really remarkable that if you look at what much of the American media is focused on--the trivialities and the personalities surrounding the story--it's completely divergent from what is taking place in the halls of Washington, in the FISA court and in American public opinion. The most recent poll of Americans showed that they view Edward Snowden overwhelmingly as a whistleblower and not a traitor, because they know that the revelations for which he's responsible were extremely significant and things that they ought to know. And the fact that you now see members of both political parties within the United States Senate and the House of Representatives increasingly angry over the fact that they were misled and lied to by top-level Obama administration officials, that the laws that they enacted in the wake of 9/11, as broad as they were, are being incredibly distorted by secret legal interpretations approved by secret courts, really, I think, indicates exactly that the motives that motivated Snowden to come forward with these revelations, at the expense of his liberty and even his life, were valid and compelling. And if you want to think about whistleblowing in terms of people who expose things the government is hiding that they shouldn't be doing, in order to bring about reform, I think what you're seeing is the fruits of classic whistleblowing. And it's encouraging and gratifying certainly to him and, I think, to me and lots of other people, as well.

JUAN GONZÁLEZ: Well, Glenn, I want to go to a clip from Republican Representative Blake Farenthold of Texas, who tore into the administration officials testifying before the House Judiciary Committee Wednesday. Here's Farenthold questioning Deputy Attorney General James Cole, one of four administration witnesses who were present.

REP. BLAKE FARENTHOLD: How is having every phone call that I make to my wife, to my daughter, relevant to any terror investigation? [Read more...]



EPA massively increase allowable herbicide levels in food, despite public outcry (18 July 2013)
(NaturalNews) The U.S. Environmental Protection Agency (EPA), which these days would more aptly be titled the Chemical Protection Agency, has passed a new regulation change that will massively increase the maximum allowable levels of herbicide residue in food. According to the new regulation, the EPA has doubled the amount of glyphosate (Roundup) residue legally allowed on oilseed crops like canola and soy that are intended for human consumption, even though this will create a significant public health hazard.

Genetically-modified (GM) crop technology is an ever-evolving process that, contrary to industry claims, requires increasingly more and varying types of pesticides in order to generate yields. But the previous legal framework prohibited the excessive use of such crop chemicals as they are a clear threat to human health. So to accommodate the biotechnology industry, the EPA has simply rewritten its own rules so that more of the chemical can legally be applied to GM crops without consequence.

"[T]he new EPA regulation [will] allow 'oilseed' crops such as flax, canola, and soybean oil to contain glyphosate at levels up to 40 parts per million (ppm), up from 20 ppm, which is over 100,000 times the concentration needed to induce the growth of human breast cancer cells in vitro," explains GMWatch.org. "It also raises the allowable glyphosate contamination level for food crops such as potatoes from 200 ppm to 6,000 ppm."

Glyphosate is extremely toxic even at low levels; tell EPA to restrict its use, not expand it
Glyphosate, of course, is Monsanto's go-to chemical herbicide for use on its extensive array of patented, GM crops. The biotech giant has lobbied heavily over the years to keep glyphosate in widespread use, despite its long-term environmental persistence and extreme toxicity. Numerous recent studies, in fact, have linked glyphosate exposure to conditions such as severe organ damage, gut microbe destruction, and cancer. [Read more...]



On His 95th Birthday, the Story of Nelson Mandela's Struggle Told Outside His Old Soweto Home (18 July 2013) [DemocracyNow.org]
AMY GOODMAN: How was he captured?

TREVOR NGWANE: OK, two things happened. He was first arrested, you know, just normally for the first offense, which was the 1961 trial. There was a huge treason trial, where all the ANC leaders were actually rounded up, and PAC leaders. This was after Sharpeville, when people got killed in Sharpeville. There was a massacre. Sixty-nine people were killed, I think 1960 or '61. And then there was this big trial, which lasted for three, four years, yeah. So Mandela was part of that crowd.

And then--but after Sharpeville, there was this idea that, no, the solution is armed struggle. So Mandela was one of the first to actually opt for armed struggle. So he left the country secretly, and he went to Angola, he went to Ethiopia. I think he even went to China, if I'm not mistaken, you know, trying to get arms and so on and so forth. And then he came back. But, OK, he was an amateur, you know, let's be frank, you know? And then he was captured in Howick. He was doing some mission there.

AMY GOODMAN: Did the U.S. help with his capture?

TREVOR NGWANE: OK, there's a story that the CIA was actually involved, because they knew where he was, and they tipped the apartheid government. So, this is the story we read here. [Read more...]



Chevron gets e-mail data in Ecuador fight (18 July 2013)
In its efforts to prove that a $19 billion lawsuit against the company is a scam, Chevron Corp. has seized film clips, memos, computers -- even a lawyer's personal diary.

Now America's second largest oil company has access to another information source: nine-years' worth of e-mail data for 30 people connected to the case.

A federal judge recently cleared Chevron to subpoena e-mail metadata for 30 accounts with Microsoft. The company believes all 30 accounts belong to people involved in a landmark lawsuit in which residents of Ecuador's oil-producing region are trying to force Chevron to clean up contaminated soil and water. Chevron has filed a counter-suit in New York, arguing that the entire Ecuadoran case is an elaborate extortion scheme.

If "metadata" sounds familiar, that's because it's the kind of information that the federal government has been collecting on Americans' phone calls for years, as recently revealed by former NSA contractor Edward Snowden. It's not the content of the e-mails. It's the account holder's identity, along with logs detailing activity on the account. A lot of information can be gleaned from those logs.

There is, of course, a twist.

Lawyers representing the e-mail account holders insist that some of the people only had a brief or tangential connection to the Ecuadoran lawsuit. Indeed, when Chevron first started seeking the e-mail data last year, one of the account holders turned out to be an Australian law professor who had traded two e-mails with one of the American lawyers suing Chevron. (The company eventually dropped its request for his e-mail data.) [Read more...]



Walnut eaters reduce risk of dying from heart disease or cancer by nearly fifty percent (18 July 2013)
(NaturalNews) Heart disease and cancer in all their different forms take the lives of nearly three-quarters of all men, women and children in the US each year. Yet thousands of well constructed research bodies have shown that most chronic diseases can be prevented by making simple lifestyle changes including diet, smoking, physical activity and exposure to toxic household and environmental pollutants through our early and middle adult years. Specific foods and nutrients such as resveratrol, curcumin, green tea and leafy greens have demonstrated specific properties that help to prevent and fight cardiovascular disease and cancer, and should be included as part of your regular daily diet and supplement plan.

A research study team based in Spain has published the result of their research in the journal, BMC Medicine that explains that those who eat nuts more than three times a week had a reduced risk of dying from cancer or cardiovascular disease than non-nut eaters. To conduct their research, scientists looked at the effect on the prevention of cardiovascular disease when the participants were put on a Mediterranean diet with extra nuts and extra virgin olive oil, compared with a control group following a low-fat diet.

Raw nuts, especially walnuts help lower blood pressure and blood lipids to thwart chronic disease
The scientists analyzed more than 7,000 people aged between 55 and 90 years, and divided them into two groups based on adherence to a Mediterranean style diet that included nuts, and especially walnuts, or those following a low-fat diet. The team found that people who eat more than three servings of nuts (1 serving equal approximately one ounce) a week had a 55 percent lower risk of death from cardiovascular disease and a 40 percent reduced risk of death from cancer.

Lead study author, Dr. Jordi Salas-Salvad commented "How nuts are able to prevent premature mortality is not entirely clear, nor why walnut should be better for you than other nuts. Walnuts have particularly high content of alpha-linoleic acid and phytochemicals..., along with fiber and minerals such as calcium, magnesium and potassium, may contribute to their healthy effect." Past studies have demonstrated that walnuts in particular are a beneficial part of a healthy diet and are the best source of antioxidants, containing twice the amount as normal nuts. [Read more...]



Millions of license plates captured by cameras (18 July 2013)
WASHINGTON -- You can drive, but you can't hide.

A rapidly growing network of police cameras is capturing, storing and sharing data on license plates, making it possible to stitch together people's movements whether they are stuck in a commute, making tracks to the beach or up to no good.

For the first time, the number of license tag captures has reached the millions, according to a study published Wednesday by the American Civil Liberties Union based on information from hundreds of law enforcement agencies. Departments keep the records for weeks or years, sometimes indefinitely, saying they can be crucial in tracking suspicious cars, aiding drug busts, finding abducted children and more.

Attached to police cars, bridges or buildings -- and sometimes merely as an app on a police officer's smartphone -- scanners capture images of passing or parked vehicles and pinpoint their locations, uploading that information into police databases.

The Woodland Police Department has had the cameras attached to the top of its cars since November and told The Democrat then that the license plate scanner was for serious crimes, such as stolen vehicles, not infractions. Police also said that if the plate comes back clear, they don't look at the plate again.

Over time, it's unlikely many vehicles in a covered area escape notice. And with some of the information going into regional databases encompassing multiple jurisdictions, it's becoming easier to build a record of where someone has been and when, over a large area. [Read more...]



Monsanto drops GM crop plan in EU (18 July 2013)
Biotechnology giant Monsanto is scrapping plans to win approval to grow new types of genetically modified crops in the European Union.

It says the move is due to the lack of prospects for cultivation in the EU.

Monsanto produces GM crops and agro-chemicals which are in wide use in the US and in other parts of the world.

In Europe there have been concerns about the use of GM food products, and approval for GM crop cultivation can take years to obtain.

The Monsanto decision related to pending requests to grow genetically modified maize, soybean and sugar beet.

The company said it would now concentrate on growing its conventional seeds business in Europe. [Read more...]



India school tragedy raises questions for Gandhi's food plan (18 July 2013)
(Reuters) - The deaths of at least 23 Indian children poisoned after eating a free school meal has triggered an outcry over food safety just as the ruling Congress party is set to launch an ambitious plan to feed 800 million poor, with an eye on elections due within a year.

Congress leader Sonia Gandhi's national subsidized food project includes free school meals and expands existing handouts to make it probably the biggest welfare initiative since India gained independence in 1947.

"It's a political move designed to garner support for Congress among the poor, which has been its traditional constituency," said Zoya Hasan, a professor at the School of Social Sciences in New Delhi's Jawaharlal Nehru University.

The National Food Security Ordinance aims to give five kg (11 lb) of cheap grain every month to 800 million people and more than doubles the reach of the existing subsidized food system, whose failings still mean the country is home to a quarter of the world's hungry.

But the school tragedy in Bihar state, the nation's second poorest, highlights the potential dangers of rolling out a major food distribution scheme without strict monitoring of supplies and quality and having to hand responsibility to local authorities, many of whom have weak administration. [Read more...]



Profile: Samantha Power's interventionist policies face stiff test in Syria (18 July 2013)
Ms Power claims she arrived in the US wearing a stars-and-stripes t-shirt. Her story is an accelerated version of the successful immigrant tale: straining to lose her Irish accent, winning the acceptance of her childhood peers, excelling at sports and then earning a place at Yale.

After graduating, she briefly bounced around Washington as an intern but by 24 was in the remains of Yugoslavia as a freelance reporter, covering the atrocities being committed by Serbian forces in Bosnia.

Ms Power stood out in a mainly male journalistic pack, many of whom were experienced war correspondents. But she earned their respect for her dogged reporting and dark sense of humour.

John Sweeney, a BBC correspondent who covered Bosnia, said that while some journalists focused on the tragedies in front of them, Ms Power was probing the international angle and asking what it would take to make the world intervene to stop the killings. [Read more...]



Police nab cat high on cocaine during drug bust (18 July 2013)
Police in Italy say that believe they caught a cat high on cocaine while raiding the home of a suspected drug dealer.

The Italian publication Il Mattino reported that police found that cat during the raid of an apartment in the northeastern town of Villorba.

According to a translation by The Local, police said that they noticed that the "very large" feline was "behaving strangely" because it was furiously licking white powder residue on the floor.

Antonio Diaz, a suspected Columbian drug dealer, was arrested, and 250 grams of cocaine was reportedly seized during the raid. [Read more...]



3,200 license plates immune from traffic cameras (17 July 2013)
IOWA CITY -- More than 3,200 license plates issued to local, state and federal agencies have a designation that allows them to avoid tickets from Iowa traffic cameras, according to data obtained by The Associated Press.

A recent speeding incident involving Gov. Terry Branstad's state SUV inadvertently revealed how cities give a break to some government vehicles caught on red-light and speed cameras, which are increasingly being used to enforce traffic laws and generate revenue. Several cities said they would not issue tickets to the drivers of Branstad's or some other government vehicles that have a special designation in which their plates are not in police databases.

Iowa Department of Transportation data requested by the AP under public records law shows that more than 350 agencies have been issued at least one license plate with that designation, which is supposed to be for undercover or sensitive work.

The Iowa Department of Natural Resources leads the way with 210, the Des Moines Police Department has 170, the Iowa Division of Criminal Investigation has 151, and the Iowa State Patrol has 140, according to the transportation department. A wide array of governments -- out-of-state police forces who occasionally work in Iowa, a county hospital, the Iowa Lottery and federal agencies such as the Transportation Security Administration and Social Security Administration -- also have been issued those plates. [Read more...]



Florida highway closed after drone crashes with still-active 'small self-destruct charge' (17 July 2013)
An unmanned drone aircraft fell from the sky and exploded by a Florida highway on Wednesday morning, snarling traffic and closing the road for the next 24 hours. According to a statement from Florida's Tyndall Air Force Base, State Highway 98 is closed "as a precautionary measure due to fires resulting from the crash and a small self-destruct charge carried on board the drone."

"An unmanned Air Force QF-4 drone, assigned here to the 53rd Weapons Evaluation Group, crashed on the drone runway during take-off at 8:25 a.m. today. No personnel were injured during the incident," the report said. "Base and local police and safety officials have closed Highway 98 and are anticipating that it will remain closed for up to 24 hours."

The stretch of highway -- which runs between the town of Mexico Beach and Panama City, Florida -- is closed because of the risk of fire in the acres of pine forest around Tyndall AFB, but also because of "a small self-destruct charge carried on board the drone."

"The status of this device is unknown," said the Air Force statement, "however, it is powered by a short-life battery which will be fully depleted in 24 hours," rendering the area safe. [Read more...]



Lawmakers of both parties voice doubts about NSA surveillance programs (17 July 2013)
The administration believes the programs "achieve the right balance" between protecting Americans' safety and their privacy, said Deputy Attorney General James M. Cole in testimony before the House Judiciary Committee.

But in grilling Cole and other officials about the programs, Democrats and Republicans on the committee expressed concern that the collection of information is too broad and intrusive.

Rep. John Conyers Jr. (D-Mich.), the top Democrat on the panel, argued that collecting telephone metadata under Section 215 of the Patriot Act "can amount to a Fourth Amendment violation" before any use is made of it. "You've already violated the law as far as I am concerned," he told the witnesses.

"I feel very uncomfortable about using aggregated metadata on hundreds of millions of Americans," Conyers added. "This is unsustainable, it's outrageous and must be stopped immediately." [Read more...]



NSA warned to rein in surveillance as agency reveals even greater scope (17 July 2013)
The National Security Agency revealed to an angry congressional panel on Wednesday that its analysis of phone records and online behavior goes exponentially beyond what it had previously disclosed.

John C Inglis, the deputy director of the surveillance agency, told a member of the House judiciary committee that NSA analysts can perform "a second or third hop query" through its collections of telephone data and internet records in order to find connections to terrorist organizations.

"Hops" refers to a technical term indicating connections between people. A three-hop query means that the NSA can look at data not only from a suspected terrorist, but from everyone that suspect communicated with, and then from everyone those people communicated with, and then from everyone all of those people communicated with.

Inglis did not elaborate, nor did the members of the House panel -- many of whom expressed concern and even anger at the NSA -- explore the legal and privacy implications of the breadth of "three-hop" analysis.

But Inglis and other intelligence and law enforcement officials testifying before the committee said that the NSA's ability to query the data follows rules set by the secret Fisa court, although about two dozen NSA officials determine for themselves when those criteria are satisified. [Read more...]



Report: Michael Hastings' Body Cremated Against Family's Wishes (17 July 2013) [InfoWars.com]
Rolling Stone journalist Michael Hastings' body was cremated against his family's wishes, destroying potential evidence that could have contradicted the explanation that he died as a result of an accident, according to San Diego 6 reporter Kimberly Dvorak.

Hastings was killed in the early hours of June 18 in the Hancock Park neighborhood of Los Angeles when his Mercedes crashed into a tree at high speed and exploded into flames, sparking theories that the journalist, who was working on a major exposé of the CIA, could have been assassinated.

Stating that she had spoken with several close friends of the family, including Alex Jones Show guest Staff Sergeant Joe Biggs, Dvorak said, "A close family friend did confirm that Michael's body was sent home in an urn, meaning he was cremated and it wasn't the request of the family....in fact the family wanted Michael's body to go home."

Dvorak said the decision to cremate Hastings against his family's wishes was "shocking" because it ensured that evidence of any substance (or indeed the absence of any substance) inside his body was lost. According to Hastings' family, the journalist had not drunk alcohol for five years. [Read more...]



California Prisoners Challenge Solitary, Jail Conditions with Largest Hunger Strike in State History (17 July 2013) [DemocracyNow.org]
JULES LOBEL: Well, their main demand is to end indefinite solitary confinement, which has resulted in almost a hundred of them being there for not over a decade, but over two decades. And they're put there not because they've done any misconduct in prison, not that they've committed an assault or other disciplinary misconduct, but simply because they're labeled as either a gang member or even simply having some vague association with a gang, such as having some artwork of an Aztec warrior that the gang people say is related to a gang or having a tattoo or being found on some anonymous list of so-called gang members. And what they want, and their main demand, is to put an end to that system. They're against solitary confinement generally, but if somebody is going to be put in solitary confinement, they should be put in for some definite period of time, not indefinitely, and because they've committed some bad act.

NERMEEN SHAIKH: Jules Lobel--

JULES LOBEL: That's their main demand.

NERMEEN SHAIKH: Jules Lobel, why is it that they're placed indefinitely in solitary confinement? This is a highly unusual practice. How and when did it begin, and on what grounds is it permissible?

JULES LOBEL: Yeah, it began in the 1980s. And what happens is, if you commit a murder in a California prison, you're given a hearing, due process, and if you're found guilty of murdering somebody in prison, you're given a definite term, which can be no more than five years in solitary. If you, on the other hand, are simply labeled by some gang investigator as a member of some gang--and that could be done simply because you have artwork or because you have a tattoo or because you have a birthday card from somebody who's in a gang, anything like that--you then are given an indefinite sentence, which can go on for years and years and years and decades. And it's that system of labeling somebody as a gang affiliate and giving them an indefinite sentence that the prisoners want ended. [Read more...]



Keystone XL could hike gas prices as much as 40 cents a gallon (17 July 2013)
If the Keystone XL pipeline is built, Americans could pay as much as 40 cents more per gallon for gasoline in some parts of the country, according to a new report by the nonprofit Consumer Watchdog [PDF].

That's because oil extracted in Canada would start to bypass traditional American markets, traveling through the pipeline to the Gulf Coast and onto tanker ships bound for international markets where oil fetches higher prices.

"The pipeline is being built through America, but not for Americans," Consumer Watchdog researcher Judy Dugan said in a statement. "Keystone XL is not an economic benefit to Americans who will see higher gas prices and bear all the risks of the pipeline." From the report:

"The aim of tar sands producers with refining interests on the Gulf Coast -- primarily multinational oil companies -- is to get the oil to their Gulf refineries, which would process additional oil largely for fuel exports to hungry foreign markets. Other oil sands investors, including two major Chinese petrochemical companies and major European oil companies, have an interest in exporting crude oil and/or refined products to their markets. Such exports would drain off what the tar sands producers consider a current oversupply, and help push global oil prices higher. ..." [Read more...]



Free school meals kill Indian children (17 July 2013)
At least 20 children have died and up to 30 more are seriously ill after eating free meals at a primary school in eastern India.

The children, aged between six and 10, were fed rice and lentils at lunch at the government primary school in a small village in the poverty-stricken state of Bihar on Tuesday. The food had been cooked in the school kitchen. Staff stopped serving the meal after children began vomiting.

India's free school meals programme is one of the biggest such schemes anywhere in the world, covering more than 60 million children. Food prices have soared in recent years, leaving parents in poorer families reliant on school lunches to ensure adequate levels of nutrition. However, the scheme is plagued by waste and corruption. Incidents of poisoning are common, though rarely this serious.

Early tests showed that the food in this latest case may have been contaminated with pesticides used on rice and wheat crops in the area.
A senior government health official in Delhi said one possibility was that ingredients had been stored too close to dangerous chemicals. "Washing before cooking would have made no difference," he told the Guardian. [Read more...]



Pentagon criticizes Navy on handling sex assault cases (17 July 2013)
Failing to interview significant witnesses; not following up on solid leads; not collecting key evidence or properly examining the crime scene: These are just a few of the more serious problems that a Pentagon inquiry found in the way the Navy's investigative arm handled criminal sexual-assault cases.

After studying 501 completed sexual-assault cases from across the military in 2010, the Pentagon's inspector general sent more cases back for further review in the Navy than in any of the other branches, citing significant deficiencies that could have affected the outcomes of the cases, according to the findings released this week.

The study also found that the Navy's policies during that time frame did not require investigators to notify or coordinate with prosecutors when initiating an investigation, or document coordination with sexual-assault responders in the command, criticism the Naval Criminal Investigative Service rejected.

The report comes at a time when military leaders are under pressure to reduce sexual assaults across the services and some congressional leaders are pushing for radical reforms in how the military handles these cases. [Read more...]



Ex-vice president's daughter Liz Cheney to run for Senate (17 July 2013)
(Reuters) - Liz Cheney, the eldest daughter of former Vice President Dick Cheney, announced on Tuesday that she will challenge Senator Mike Enzi in Wyoming next year, a clash between two Republicans that some fear could damage the party.

Cheney, 46, launched herself into the race with a nearly six-minute Web video in which she laid out a conservative agenda, calling the federal government too large and wasteful of taxpayer dollars, and sharply criticized Democratic President Barack Obama.

"President Obama has launched a war on our Second Amendment rights, he's launched a war on our religious freedom, he's used the IRS to launch a war on our freedom of speech and he's used the EPA to launch a war on Wyoming's ranchers, our farmers and our energy industry," she said on the video.

In announcing her first campaign for political office, Cheney did not mention three-term incumbent Enzi by name but said that she was running in part "because I believe it is necessary for a new generation of leaders to step up to the plate."

"I'm running because I know, as a mother and a patriot, that we can no longer afford simply to go along to get along," said Cheney, who has five children with her husband Philip Perry, former general counsel for the Department of Homeland Security. [Read more...]

PAM COMMENTARY: Just another Republican blathering about how Washington is spending too much. Nothing worth having there. No idea that the country is suffering from extreme economic hardship, no smarts to fix an economy, no motivation to do anything for anybody but herself. That and her old man is a mass murderer of history.



10 Fun Facts About Wyoming Sen. Candidate Liz Cheney (16 July 2013)
Liz Cheney is running for Senate. On Tuesday, the former State Department official and daughter of former vice president Dick Cheney kicked off her primary challenge to Sen. Mike Enzi (R-Wy.) with a YouTube video warning that, among other things, President Obama is "working to preemptively disarm America"...

Cheney has never run for elected office, but she's no stranger to national politics. Here's a quick primer:

1.) She moved to Wyoming last year. [Read more...]



It's a crime to house the mentally ill this way (17 July 2013)
If you routinely hear voices, hallucinate, sink into suicidal depression or suffer inescapable torment, Los Angeles has a place for you.

The county jail.

On Monday, the jail held 3,200 inmates diagnosed with a mental illness and accused of a crime. Most have not been to trial, many have waited months for their day in court, and the majority have cycled through at least once before. There's no longer enough room to house them all in segregated areas, so 1,000 mentally ill men and 300 women are housed with the general population.

Sheriff Lee Baca has said for decades that he runs the nation's largest mental hospital, but we've heard it so often that the shock has worn off. We know there's something inexcusably wrong with the system -- something backward and inhumane. But we shrug and move on, and the failure of public policy persists, at great public expense, while Los Angeles County officials order up another round of studies. [Read more...]



Kevin Gosztola: Behind the Scenes of the Bradley Manning Trial Ignored by Corporate Media (16 July 2013) [DemocracyNow.org]
NERMEEN SHAIKH: Kevin Gosztola, could you explain what the significance is of the way in which WikiLeaks is being characterized in the trial--that is, that Manning leaked these documents to the website WikiLeaks and not to a mainstream media outlet like The New York Times?

KEVIN GOSZTOLA: There's an Army intelligence report that Manning is accused of leaking from the Army Counterintelligence Center. It suggested that WikiLeaks might pose a threat to the U.S. military. That wasn't a question that was answered by the report. They were able to find fact that the enemy in fact would use WikiLeaks to go find U.S. government information. But in that report, it describes WikiLeaks as an organization that is intent on basically stealing proprietary data of the United States government or even corporations, and doing this because they feel they have a commitment or desire to expose wrongdoing of governments. So they see Manning as working on behalf of this organization.

And today, after we are done with this interview, Professor Yochai Benkler is going to take the stand for the defense, and he is being put on the stand to talk about what is WikiLeaks. It's very important in this case that the defense gets out that WikiLeaks is a media organization, that when Bradley Manning engaged in his act, which I consider classic whistleblowing, based on his statement on February 28th, that WikiLeaks is in fact a media organization and not some sort of organization that would have been possibly working and doing so for the benefit of foreign intelligence services or adversaries like terrorist organizations.

AMY GOODMAN: Well, I mean, the fact is that WikiLeaks collaborated with The New York Times, The Guardian of Britain, the El País of Spain, Der Spiegel in Germany, and many other very mainstream news organizations in releasing these documents. Now, Kevin, just that picture you described of the court artist is the one driving the WikiLeaks Truck?

KEVIN GOSZTOLA: That's correct. In fact, there's a story. He was stopped on base in the visitors' parking lot on Monday, and in fact a police officer approached him and said, "We have a report that you're disseminating top-secret information on Fort Meade base." And they went over his car, and they even asked to search it, but he said, "You have to get a warrant to do that." He's a very fun individual to have in the press pool with us, Clark Stoeckley, and he's done some very amazing sketches. You can see them in every single post that I do on the court-martial. [Read more...]



Feeling a little down? You may be low on B vitamins - Here are some easy ways to boost your levels (16 July 2013)
A nutritional psychology study, published in the June 2013 European Journal of Clinical Nutrition, surveyed 422 Tokyo municipal workers in a short cross sectional study, then performed a longitudinal study for three years on 210 subjects without depression symptoms and whose B6 pyridoxal serum levels were high.

The researchers confirmed that high vitamin B6 serum levels have a strong association with reducing depression risks in adults.

Another study, this one by Tufts University in Boston, determined that depression among Hispanics in the area was at least partly caused by chronic inflammation due to vitamin B6 deficiencies. This deficiency inhibits the cysteine needed to create the master antioxidant glutathiane (http://www.naturalnews.com).

A UK doctor had miraculous results using vitamin B12 injections on patients suffering from depression, chronic fatigue and various neurological ailments including neuropothy and insomnia. Because those patients already had what the medical establishment considered normal serum B12 levels, that doctor was investigated. [Read more...]

PAM COMMENTARY: With everyone using computers these days, it's also important to know the value of B vitamins (especially B6) in preventing or easing carpal tunnel syndrome.



Medical research on animals often biased, scientists warn (16 July 2013)
Medical research that uses animals to test therapies for human brain disorders is often biased, claiming positive results and then failing in human trials, US researchers said Tuesday.

The findings by John Ioannidis and colleagues at Stanford University could help explain why many treatments that appear to work in animals do not succeed in humans.

Just eight showed evidence of strong, statistically significant associations using evidence from more than 500 animals.

Only two studies seemed to lead to "convincing" data in randomized controlled trials in humans, it said.

Bias also wastes money and could harm patients in clinical trials, said the study in PLoS Biology.

Researchers examined 160 previously published meta-analyses of 1,411 animal studies on potential treatments for multiple sclerosis, stroke, Parkinson's disease, Alzheimer's disease and spinal cord injury, all done on more than 4,000 animals. [Read more...]



Benjamin Levin criticized background checks for youth workers (16 July 2013)
The high-profile educator and civil servant arrested last week on child pornography charges publicly criticized criminal background checks for people working with children in an essay published last month.

In the Literary Review of Canada's June cover story, Benjamin Levin wrote that schools need to be more deeply engaged in their communities by partnering with ethnic groups, cultural associations and social programs such as food co-ops.

He regrets that these partnerships are all too rare and "made more difficult by various rules with good intentions but sometimes bad consequences, such as the requirement that all adults working with students must undergo criminal record checks."

Levin, 61, a former deputy minister of education and professor at U of T's OSIE, faces seven counts of child exploitation, including charges of possessing, distributing and making child pornography, as well as agreeing to or arranging for a sexual offence against a child under 16. [Read more...]



Apple probe death of woman electrocuted after answering iPhone (15 July 2013)
Apple Inc is investigating an accident in which a Chinese woman was killed by an electric shock when answering a call on her iPhone 5 while it was charging, the U.S. technology company said today.

Last Thursday, Ma Ailun, a 23-year-old woman from China's western Xinjiang region and a flight attendant with China Southern Airlines, was electrocuted when she took a call on the charging mobile telephone, the official Xinhua news agency quoted police as saying on Sunday.

"We are deeply saddened to learn of this tragic incident and offer our condolences to the Ma family. We will fully investigate and cooperate with authorities in this matter," Apple said in an e-mail.

Apple declined to comment on details, such as whether this was an isolated case. [Read more...]



BP asks federal court to suspend claims payments during fraud investigation (16 July 2013)
Attorneys for British oil giant BP asked U.S. District Judge Carl Barbier late Tuesday for a preliminary injunction to temporarily suspend payments of private economic claims until former FBI Director Louis Freeh completes an investigation of alleged fraud in the multibillion-dollar claims payment program.

BP said the program has been paying out more than $73 million a week at a time when it's being investigated for fraud, following the firing of two of its senior legal counsel "after apparently intervening in the processing of claims in which they appear to have had a financial stake."

Barbier appointed Freeh as special master to investigate alleged misconduct in the office run by Lafayette-based lawyer Patrick Juneau after Juneau's own internal investigation of senior attorney Lionel H. Sutton III accused him of writing policies that benefited himself and other plaintiff attorneys. The report also said a "confidential source" had accused Sutton of trying to influence a claim filed by a New Orleans law firm. That firm had allegedly paid Sutton a share of settlement payments for claims referred to the law firm by Sutton before he joined the claims office.

Juneau also reported to Barbier on July 2 that he had terminated the contract of Sutton's wife, Christine Reitano, who also worked as a lawyer for the program, but Juneau's report did not explain the termination. [Read more...]



Hackers troubling energy firms with old tricks (16 July 2013)
Hackers have been able to cause continued trouble for energy companies by reusing old code, an illustration of just how slowly oil and power businesses are reacting to online threats, a security expert said.

Companies that stay on top of online threats are able to update their systems to deal with known viruses and other malicious software. But those who are not as proactive can easily fall prey to an attack that uses old malware with a different name, or bits of added code.

That has allowed hackers to spread tweaked versions of old, familiar malware that should be harmless to those who have identified threats in the past, said Stephen Coty, director of threat research for Houston-based cloud security firm Alert Logic.

"Nobody's really writing anything new, they're just using old stuff and finding new ways to deliver it," Coty said. [Read more...]



Malware offshore: Danger lurks where the chips fail (FLASHBACK) (29 April 2013)
In the same year that a massive explosion and oil spill rocked the Gulf of Mexico, a digital disaster played out halfway around the world.

A drilling rig was at sea after leaving its construction site in South Korea when malicious computer software overwhelmed it.

The malware spread so thoroughly through the rig's systems that it infected even the computers controlling its blowout preventer, a critical piece of safety equipment. That infection could have caused the preventer and other systems to be unresponsive if the rig were drilling, possibly leading to a well blowout, explosion, oil spill and loss of life.

The rig shut down for 19 days as workers tried to clear the problem, which has plagued other offshore oil vessels, knocking out their networks and forcing shut downs because of potential conflicts with safety systems. [Read more...]



Tea party Sens. Rand Paul and Ted Cruz sign on to military sexual assault bill (16 July 2013)
Tea party Republican Senators Rand Paul (TN) and Ted Cruz (TX) have joined an effort spearheaded by Democratic Sen. Kristen Gillibrand to take prosecution of military sexual assaults out of the armed forces chain of command and place it in civilian hands. According to Politico, the two outspoken conservatives, who have both hinted at presidential runs in 2016, could provide Gillibrand's bill, with "critical conservative cover" that it will need to gain a majority of votes in the Senate.

The purpose of the bill is to take the prosecution of sexual assaults of the military's chain of command and hand it over to civilian authorities. Outside the military hierarchy, officers and subordinates alike will be treated as equal before the law. Currently, the majority of sexual assaults in the military go unpunished, if they are reported at all.

"When any victim of sexual assault is forced to salute her attacker," Gillibrand said at a press conference in May, "clearly our system is broken."

Paul will reportedly appear at a press conference on Tuesday alongside other senators friendly to the effort, including Sen. Barbara Boxer (D-CA) and Sen. Chuck Grassley (R-IA). The proposal to re-structure the military's prosecution system for sexual assaults came about earlier this year after a series of embarrassing revelations for the military, including the arrests of several key personnel assigned to prosecute sexual harassment and assaults for those very crimes. [Read more...]



Snowden seeks temporary asylum in Russia: lawyer (16 July 2013)
(Reuters) - Former U.S. spy agency contractor Edward Snowden applied for temporary asylum in Russia on Tuesday after three weeks holed up at a Moscow airport trying to avoid prosecution in the United States on espionage charges.

The White House said Snowden is "not a dissident" and should be expelled and returned to the United States to face trial.

Snowden is seeking refuge in Latin America after leaking details of U.S. government surveillance programs, but has not risked taking any flight that might be intercepted by the United States. He flew into Moscow from Hong Kong on June 23.

"He reached the conclusion that he needs to write an application for temporary asylum (in Russia), and this procedure has just been done," Anatoly Kucherena, a lawyer who met Snowden on Friday along with human rights activists, told Reuters. [Read more...]



Soy products linked to cancer in lab tests (16 July 2013) [InfoWars.com]
As time goes by, people are steadily waking up to some of the proven facts about soy, such as the knowledge that most soy is GMO. If that is the case, one can deduce that to solve the problem one can simply buy organic soy products. While it's true that organic soy is healthier for you than GMO soy, there are other facts about soy that pose serious health risks. Here are four facts that debunk soy as a healthy food choice.

Four reasons to phase-out most soy products on the market
1. Soybeans contain large amounts of toxins. Unlike with other foods where any toxins are destroyed or deactivated during cooking, the toxins in soybeans remain intact. Some of these toxins, or "enzyme inhibitors," block the actions of enzymes needed for the digestion of protein. The enzyme inhibitors in soy are linked to cancer in lab animal tests. Test animals fed enzyme inhibitors developed enlargement and pathological conditions of the pancreas, including pancreatic cancer.

2. Soybeans can interfere with nutrient absorption during digestion. This is because soy is high in phytic acid, which has been shown to block absorption of minerals calcium, magnesium, copper, iron and zinc.

3. Soybeans are among the most highly pesticide-contaminated foods on the market. As you probably know, pesticides are a toxic, distorted-energy-spin substance, linked to a variety of ailments. Soy products also contain high levels of aluminum, a life-force sapping heavy metal which does not belong in foods that we put in our bodies, as it has bio-accumulative negative health effects. The aluminum in soy comes from the aluminum tanks in which the beans are acid washed and heat-processed.

4. Soybeans contain haemagglutinin, nitrites, soy protein isolates, and goitrogens. Each of these substances has a particular negative effect on your health. Haemagglutinin is a blood clot-promoting substance which causes red blood cells to clump together. Nitrites are powerful carcinogens which form when soybeans are spray-dried (carcinogens are potential cancer-causing agents). Soy protein isolates have been shown to enlarge the pancreas and thyroid gland and also increase fatty acid deposits in the liver. Goitrogens are found in soy-based foods in large amounts. They block thyroid hormone production. All of the above substances have the effect of disrupting body chemistry and hormones. [Read more...]



Russia in largest war games since Soviet era (16 July 2013)
(CNN) -- Russia is in the midst of its biggest war games since Soviet times, with 160,000 troops, 130 planes, 70 ships and thousands of tanks and armored vehicles participating in the country's Far East, according to media reports.

Russian President Vladimir Putin ordered the drills last Friday and they began that night, according to reports from the RIA Novosti news agency. Putin flew to Sakhalin island off the eastern coast to oversee the games on Tuesday, Russia's presidential press service reported.

"The main purpose of the activities is to check the readiness of the military units to perform assigned tasks and evaluate of the level of personnel's training and technical preparation as well as the level of equipment of units with arms and military equipment," the Russian Defense Ministry said in a statement reported by Russian Television.

"The Sakhalin part of the maneuvers was intended to simulate a response to a hypothetical attack by Japanese and U.S. forces," Konstantin Sivkov, who is retired from the Russian military's General Staff, told the Nezavisimaya Gazeta newspaper, according to a report from the BBC. [Read more...]



North Korean ship carrying hidden 'missile equipment' detained after leaving Cuba (16 July 2013)
A North Korean cargo ship was stopped near the Panama Canal and searched on suspicion of drugs, but it was carrying something sweeter -- the apparent parts of a surface-to-air missile system, hidden inside containers of brown sugar.

The State Department said any shipment of arms or related material aboard the freighter would violate at least three U.N. resolutions.

The ship was on its way home from Cuba. Panamanian authorities said the captain of the ship tried to kill himself after officials boarded it Monday and began searching the containers that were supposed to contain the sugar.

Independent defense analysts and U.S. officials said Tuesday that the equipment appeared to be a radar control system for surface-to-air missiles, and that the behavior of the crew suggested the equipment was being shipped covertly. [Read more...]



Cuban police crack down on prostitution after child sex tourism investigation (16 July 2013)
Prostitutes still prowl the working-class Centro Habana neighbourhood at night, but a recent aggressive police presence has driven them into alleys and back streets, according to Havana residents.

Police have arrested some of the women, forced others aboard trains bound for their home provinces and warned others to stay away from the more public areas -- just as they have done during their many previous crackdowns on Havana's always thriving sex trade.

But Havana journalists say this latest crackdown, launched in early April, came in response to a joint investigation into child-sex tourism in Cuba published by the Toronto Star and El Nuevo Herald.

The series focused on the dozens of trips made to the island by James McTurk , a 78-year-old North York man who had twice been convicted of child pornography. Last month McTurk became the first Canadian convicted in Canada of sex crimes against children in Cuba , pleading guilty to four counts of hands-on offences against children as young as 3 and two counts of child pornography. (See below for map. If you are on mobile, try this link .) [Read more...]



Exxon Still Owes Government Nearly $100 Million for Valdez Clean-up Almost 25 Years Later (16 July 2013) [BuzzFlash.com]
With the BP Gulf of Mexico ecological catastrophe perhaps 20 times the size of the Exxon Valdez spill, it may take decades to proceed with comprehensive restoration efforts in the Gulf, if the Valdez spill is an example.

According to the Public Employees for Environmental Responsibility (PEER):

"In 1989, the tanker Exxon Valdez spilled more than 11 million gallons of crude oil on the Alaska coast. The $1 billion 1991 settlement with Exxon (now ExxonMobil) called for an added payment of up to $100 million for environmental damages unknown at the time of the settlement. In 2006, the U.S. and Alaska jointly submitted a demand that ExxonMobil pay $92 million to fund recovery for these injuries.

"That $92 million government "Reopener" claim has never been collected."

Is government bureaucracy holding up this relatively small change in Exxon's compensation for massive ecological and economic loss in Alaska? It's not entirely clear. Much of the disastrous damage will never be resolved, but nearly 25 years later why is almost $100 million dollars in restoration funds uncollected and unused? [Read more...]



Man frees whale from fishing gear off Virginia Beach (16 July 2013)
At first, Adrian Colaprete couldn't see the whale through the ocean's murky depths. But as he swam closer, it loomed below him, looking to him as big as a submarine.

Colaprete shook off his fear. He could see that thick ropes had ensnared the animal's 50-foot body, digging into its flesh. As he got close to its large eye, its immense frame stayed eerily still.

Colaprete and his buddy, Pat Foster, had spotted the creature about 50 miles off the Virginia Beach coast on Friday while on Foster's charter fishing boat, the Waverunner III, which is based in Rudee Inlet. It wasn't odd for the pair to see whales. But this animal was trailing what looked like fishing equipment. And its distinctive jaw line led Foster to believe that it wasn't just any whale -- it was a right whale.

The critically endangered North Atlantic right whales are thought to number only 400 or so, according to the National Oceanic and Atmospheric Administration. [Read more...]



Virginia has first oyster disease outbreak (16 July 2013)
Virginia is coping with its first run-in with a phrase no one in public health or the seafood business ever wants to hear: oyster disease outbreak.

Three people became sick recently after eating raw oysters collected from the same private grounds off Fisherman Island on Virginia's Eastern Shore. They ate the oysters at restaurants in Massachusetts and Maryland, victims of a pathogen that grows naturally in warm waters known as Vibrio parahaemolyticus.

It is the less potent of two Vibrio strains - the tougher kind can kill humans - and typically hits unlucky consumers with vomiting, diarrhea and other stomach ailments. In one of the three reported cases, the person was ill for 10 days, said Keith Skiles, an oyster sanitation specialist with the Virginia Department of Health.

Skiles said Virginia has never experienced "an outbreak" of this kind before, defined by national rules as more than two cases of Vibrio stemming from the same waters.

"We hope it never gets us again," Skiles said Monday, three days after the health department announced it was closing down the Fisherman Island waters for the next year. A news release issued late Friday did not mention the word "outbreak," saying instead the closure was part of an "emergency." [Read more...]



B.C. wooden cutlery company is carving out a business partnership with aboriginal communities in northern Ontario (16 July 2013)
Deep in the Whiskey Jack Forest, in northwestern Ontario, a business partnership is being carved out -- with knives and forks.

In the coming weeks, members of the Wabauskang First Nation, 160 kilometres northeast of Kenora, will begin harvesting poplar trees and creating veneers for Aspenware, a B.C. company that makes single-use biodegradable wooden cutlery.

It's the company's first partnership with a First Nations community, one it plans to replicate on other Ontario reserves. It is already drawing attention in the Senate, and some aboriginal leaders suggest it could serve as a blueprint for partnerships with other companies.

This cross-country collaboration is an "excellent opportunity" for aboriginal communities says Phil Fontaine, former national chief of the Assembly of First Nations. [Read more...]



Court sides with Yahoo in data collection case (15 July 2013)
LOS ANGELES (AP) -- Yahoo has won a court fight that could help the public learn more about the government's efforts to obtain data from Internet users.

The U.S. Foreign Intelligence Surveillance Court, which reviews government requests to spy on individuals, ruled Monday that information should be made public about a 2008 case that ordered Yahoo Inc. to turn over customer data.

The order requires the government to review which portions of the opinion, briefs and arguments can be declassified and report back to the court by July 29.

The government sought the information from Yahoo under the National Security Agency's PRISM data-gathering program. Details of the secret program were disclosed by former NSA contractor Edward Snowden, who has fled the U.S.

The program came to light in early June after The Washington Post and Guardian newspapers published documents provided by Snowden. It allows the NSA to reach into the data streams of U.S. companies such as Yahoo, Facebook Inc., Microsoft Corp., Google Inc. and others, and grab emails, video chats, pictures and more. U.S. officials have said the program is narrowly focused on foreign targets, and technology companies say they turn over information only if required by court order. [Read more...]



Snowden's surveillance leaks open way for challenges to programs' constitutionality (15 July 2013)
The recent disclosure of U.S. surveillance methods is providing opponents of classified programs with new openings to challenge their constitutionality, according to civil libertarians and some legal experts.

At least five cases have been filed in federal courts since the government's widespread collection of telephone and Internet records was revealed last month. The lawsuits primarily target a program that scoops up the telephone records of millions of Americans from U.S. telecommunications companies.

Such cases face formidable obstacles. The government tends to fiercely resist them on national security grounds, and the surveillance is so secret that it's hard to prove who was targeted. Nearly all of the roughly 70 suits filed after the George W. Bush administration's warrantless wiretapping was disclosed in 2005 have been dismissed.

But the legal landscape may be shifting, lawyers say, because the revelations by Edward Snowden, a former National Security Agency contractor and the principal source of the leaks, forced the government to acknowledge the programs and discuss them. That, they say, could help plaintiffs overcome government arguments that they lack the legal standing to sue or that cases should be thrown out because the programs are state secrets. A federal judge in California last week rejected the government's argument that an earlier lawsuit over NSA surveillance should be dismissed on secrecy grounds. [Read more...]



Billionaire Koch brothers use Web to take on media reports they dispute (15 July 2013)
When environmental journalist David Sassoon began reporting about the billionaire Koch brothers' interests in the Canadian oil industry last year, he sought information from their privately held conglomerate, Koch Industries. The brothers, who have gained prominence in recent years as supporters of and donors to conservative causes and candidates, weren't playing. Despite Sassoon's repeated requests, Koch Industries declined to respond to him or his news site, InsideClimate News.

But Sassoon, who also serves as publisher of the Pulitzer Prize-winning site, heard from the Kochs after his story was posted.

In a rebuttal posted on its Web site, KochFacts.com, the company asserted that Sassoon's story "deceives readers" by suggesting that Koch Industries stood to benefit from construction of the Keystone XL pipeline -- a denial Sassoon included in his story. KochFacts went on to dismiss Sassoon as a "professional eco-activist" and an "agenda-driven activist."

It didn't stop there. The company took out ads on Facebook and via Google featuring a photo of Sassoon with the headline, "David Sassoon's Deceptions." The ad's copy read, "Activist/owner of InsideClimate News misleads readers and asserts outright falsehoods about Koch. Get the full facts on KochFacts.com." [Read more...]



Brain scans of inmates turn up possible link to risks of reoffending (15 July 2013)
ALBUQUERQUE -- It began with a casual question that neuroscientist Kent Kiehl posed to a postdoctoral fellow in his laboratory who had been conducting brain scans on New Mexico prison inmates.

"I asked, 'Does ACC activity predict the risk of reoffending?'" Kiehl recalls, using the scientific shorthand for the anterior cingulate cortex, a brain structure associated with error processing.

The postdoctoral fellow, Eyal Aharoni, decided to find out. When he compared 96 inmates whose brains had been monitored while they performed a test that measures impulsiveness, he discovered a stark contrast: Those with low ACC activity were about twice as likely to commit crimes within four years of being released as those with high ACC activity.

"We cannot say with certainty that all who are in the high-risk category will reoffend -- just that most will," Kiehl says. "It has very big implications for how we think about treatment and rehabilitation." [Read more...]



Montana Passes Sweeping Anti-Government Spying Bill (15 July 2013) [Rense.com]
What is so interesting about Montana's House Bill 603, which passed overwhelmingly the state Senate by a 96-4 margin, is that it was passed in April, or several months before Edward Snowden's NSA revelations. Talk about some foresight. Hopefully, we will see many more such bills sweep across the nation, as "change" will have to be done at the local level. The central government in D.C. is hopelessly corrupt and I don't see that changing. We must just decentralize away from the District of Criminals on our own. From the Atlantic Wire:

"Privacy advocates, behold the Montana legislature and House Bill 603, a measure that requires the government to obtain a probable cause warrant before spying on you through your cell phone or laptop. HB 603 was signed into law this past spring, effectively making Montana the first state to have an anti-spy law long before anyone heard of Edward Snowden. To be clear, HB 603 passed the state Senate overwhelmingly by a vote of 96-4 in April and was signed into law on May 6.

"At the time, the law might have seemed extraneous, or even paranoid. But knowing what we know now, the law seems prophetic. The law is pretty straightforward--the government can't spy on Montanans through their electronic devices unless they obtain a warrant:

"That effectively makes Montana the first state in the country's history to pass an electronic privacy law that protects you from the government. The bill's sponsor, Rep. Daniel Zolnikov, and Montana's lawmakers outpaced all the states in the country when it comes to privacy." [Read more...]



Pennsylvania voter ID law back in court: Can it be enforced? (15 July 2013)
Pennsylvania's photo ID law returned to state court on Monday, this time for a trial on whether the new measure can be enforced by state officials without disenfranchising a significant number of voters in the state.

Prior to the presidential election last fall, the Pennsylvania Supreme Court upheld the constitutionality of the photo ID law but raised questions about whether certain voters might find it difficult to obtain the required government-issued ID in time to vote.

The courts blocked strict enforcement of the law until after the November presidential election. The injunction was later extended to include Pennsylvania's May 21 primary.

Now the law is once again under review. Commonwealth Court Judge Bernard McGinley is conducting a two-week trial in Harrisburg, Pa., to examine whether the law can now take full effect or should continue to be blocked -- or struck down entirely.

A lawyer for those challenging the law told the court that the new requirement threatened to make voting a privilege rather than a right, according to the Associated Press. [Read more...]



Government monitoring mail (VIDEO) (14 July 2013)
Along with recent revelations that the U.S. government has been keeping records on phone calls and electronic communications, we now also know that the mail we send and receive is being monitored as well. NBC's Tom Costello reports. [Read more...]



Civil rights charges against Zimmerman would be difficult, Justice officials say (15 July 2013)
Current and former Justice Department officials said Monday that bringing civil rights charges against George Zimmerman in the shooting death of Trayvon Martin, an unarmed black 17-year-old in Florida, would be extremely difficult and may not be possible.

Attorney General Eric H. Holder Jr. vowed to continue a federal investigation of the matter, but other officials said in interviews that the government may not be able to charge Zimmerman with a federal hate crime because it's not clear that he killed Martin because of his race.

The weakness of the evidence compounds the political problems facing President Obama and Holder, who are under mounting pressure from many liberal and African American groups to bring a federal case against Zimmerman after a Florida jury acquitted him Saturday of second-degree murder and manslaughter.

Obama has responded cautiously to the national uproar, making no public comments other than a carefully worded statement Sunday. [Read more...]



Positive buzz: One bumblebee species makes a comeback (15 July 2013)
A once-common bumblebee species that all but disappeared over the past 20 years has been glimpsed in Washington state for the first time since the mid-90s, getting local bee fans as excited as if they'd spotted Sasquatch. Though it doesn't quite make up for the 50,000 bumblebees that met their demise in an Oregon parking lot last month, positive bee news is rare enough these days that we'll take any excuse to celebrate.

The Western bumblebee, or Bombus occidentalis, an accomplished pollinator of greenhouse tomatoes and cranberries, is distinguishable by its "white butt," says Will Peterman, a self-described "bee nerd" who caught the elusive insect on camera in a park north of Seattle.

The Seattle Times reports:

"The first sighting in more than a decade came from Brier resident Megan O'Donald, who spotted one of the bees in her mother's garden last summer and reported it to the Xerces Society [for Invertebrate Conservation.]. The insects returned this year, and O'Donald said she saw one Sunday on a goldenrod plant." [Read more...]



Dachshund poisoned with meatballs dies (15 July 2013)
A 7-year-old San Francisco dachshund who ate a meatball laced with strychnine has died, police said Monday.

Oscar ate the tainted meatball while he was walking with his owner on July 3, became sick and was being treated by a veterinarian. The dog died Thursday, investigators said.

Police believe a person or group of people filled the cooked meatballs with strychnine and spread them across the city's Twin Peaks and Diamond Heights neighborhoods, said police Lt. Miriam Pengel.

The poisoned meatballs were first discovered in early July around Crestline Drive and Burnett Avenue, Pengel said. More poisoned meatballs have been found since then, but police think they were all spread around the neighborhood at the same time. [Read more...]



Georgia inmate Warren Hill granted last-minute stay of execution (15 July 2013)
A judge in Fulton County, Georgia, has blocked the execution of Warren Hill, an intellectually disabled man who was set to be put to death by lethal injection despite a US supreme court ban on judicial killings of "mentally retarded" people.

Hill, 52, has been granted a slim window in which to argue that his rights have been violated by a recent state law that imposes secrecy on the drugs that would be used to kill him. Under the new Lethal Injection Secrecy Law, the identity of the suppliers of the sedative pentobarbital that would be given to him in a lethal dose has been deemed a "state secret" in an effort to bypass a growing international boycott of the use of pharmaceuticals in death sentences.

The Georgia state courts will now reconsider his case on Thursday. Should the judges decide that the execution can be put back on schedule, it is possible that by the end of this week Hill will be faced with his fourth brush with the death chamber in the space of a year.

Brian Kammer, Hill's lawyer, said he was relieved the stay had been issued just three hours before the execution was due to have taken place. "At this time, there is far too much we do not know about how the state intends to proceed in this, the most extreme act a government can take against a citizen," he said. [Read more...]



Nanosized aluminum being sprayed in the atmosphere, causing degenerative disease, says neurosurgeon (14 July 2013)
(NaturalNews) Back in the 1960's, quiet scientific dialogue began about global climate change and how it can be manipulated. What might have turned into a productive discussion of responsible protection of Earth's climate and ecosystem had eventually evolved into a mad, controlling science experiment. By the 21st century, jumbo jets were being deployed to drop billions of dollars of nanosized aluminum and other particles into the skies. In attempts to reflect sunlight away from the Earth and cool climate temperatures, this science experiment has exploited populations of people to mass amounts of airborne metals that are literally raining down and poisoning everyone, slowly, subtly.

According to neuro-surgeon Russell L. Blaylock, the nanosized aluminum particles found in chem-trails are contributing heavily to degenerative disease today.

Like in bio-engineering, where scientists rewire the DNA of crops, creating genetically modified foods, geo-engineering is the global attempt to manipulate the sun and Earth's climate. In both mass engineering operations, "professionals" try to play "God," but it's a given - nature and natural processes cannot and were never meant to be controlled. Hence, we see the unintended consequences of degenerative disease occurring today due to GMOs and geo-engineering. All the disease statistics are neglected, however, as controllers justify their means.

Essentially, there needs to be a massive public outcry against geo-engineering similar to the outcry against genetically modified crops. [Read more...]



Sound waves can be used to levitate and move objects, study says (15 July 2013)
Scientists have been able to use the power of sound to levitate small items -- including insects and fish -- for decades. But now researchers from Switzerland have figured out how to move objects around in midair, according to a new study.

The breakthrough in acoustic levitation will allow scientists to unlock "a huge amount of applications for this very powerful method," including in pharmaceutical and electronics manufacturing, said author and mechanical engineer Dimos Poulikakos of ETH Zurich, a science and technology university in Switzerland.

The study was published online Monday in the Proceedings of the National Academy of Sciences.

Poulikakos's team performed a number of midair experiments, such as combining water droplets or chemical solutions, inserting DNA into cells and even making a tiny portion of instant coffee. They also levitated a wooden toothpick -- something that had never been done before -- while rotating it and moving it forward and backward. [Read more...]



Toxic chemicals in personal care products causing 'epidemic' of skin allergies (14 July 2013)
(NaturalNews) Be careful which facial creams, shampoos, moisturizing soaps and other personal care products you buy and use, as many of them apparently contain a chemical linked to causing what some experts have now dubbed an "epidemic" of skin allergies and other dermal issues. A new report compiled by dermatologists reveals how the preservative chemical methylisothiazolinone, or MI for short, has led to a massive increase in eczema and other skin allergies in recent years, and calls on regulators to ban the chemical.

Long used in many conventional care products as a deterrent for bacteria and other harmful pathogens, and as an alternative to toxic parabens, MI is generally recognized by regulatory authorities in both the U.S. and Europe as safe and non-toxic. But its practical use in the real world tells a much different story, with many people reporting severe allergic and other negative reactions when exposed to it. The situation has gotten so out of control, according to reports, that some dermatologists are now calling for an immediate moratorium.

"We are in the midst of an outbreak of allergy to a preservative which we have not seen before in terms of scale in our lifetime," says Dr. John McFadden, a consultant dermatologist at St. John's Institute of Dermatology in London, as quoted by the Telegraph. "Many of our patients have suffered acute dermatitis with redness and swelling of the face. I would ask the cosmetics industry not to wait for legislation but to get on and address the problem before the situation gets worse."

Levels of MI in personal care products have increased over the years
In years past, MI was mixed with other preservatives, so its concentration was relatively low. But as these other chemicals were phased out due to their own tendencies to cause skin allergies, MI stuck around as an isolated chemical. According to the Telegraph, concentrations of MI in personal care products today are as high as 100 parts per million (ppm), up 2,500 percent from around 4 ppm in previous formulations. [Read more...]



Pfizer: 5 more countries OK arthritis pill Xeljanz (15 July 2013)
TRENTON, N.J. (AP) -- Several more countries have approved Pfizer Inc.'s new rheumatoid arthritis medicine, a twice-a-day pill seen as likely to be a big moneymaker for the company.

The world's second-largest drugmaker said Monday that its Xeljanz has been approved, for patients not adequately helped by existing treatments, in Russia, Argentina, Kuwait, the United Arab Emirates and Switzerland, the first European country to allow sales.

Xeljanz, the first in a new class of drugs for the joint-damaging immune disorder, was launched in November in the U.S., where it has been heavily advertised. It's about to be launched in Japan, where it was approved in March. But concerns over serious, though generally rare, side effects including cancer have blocked approval in Europe so far.

New York-based Pfizer has been hoping to win over patients who either just take pain relievers or are being treated with injected biologic drugs meant to slow or stop progression of moderate to severe rheumatoid arthritis. The biologic drugs, which are produced in living cells rather than by mixing chemicals together, include Enbrel, Humira and Remicade.

All three have been blockbusters for years, because they are approved for treating multiple immune disorders and are very pricey. Each was among the world's top six drugs by revenue last year, and their combined sales for all uses totaled about $23 billion. [Read more...]



Debt-ridden Harrisburg to auction Wild West memorabilia (13 July 2013)
One of the world's largest collections of Wild West memorabilia, including a poker table that belonged to Wyatt Earp and weapons from Custer's Last Stand at the Battle of Little Bighorn, is to be auctioned off next week, to help pay down a Pennsylvania city's burgeoning debts.

A former mayor of Harrisburg, Stephen Reed, amassed the artefacts with a view to displaying them in a museum he wanted to build, in order to draw in history-seeking visitors and help revitalise the fortunes of the economically depressed city. But with Harrisburg's debts passing $370m, city leaders voted to put the collection under the hammer. The auction represents an attempt to recover $8m in redevelopment funds that Reed spent on about 10,000 items, during a buying spree in western states.

"Every item you're able to purchase is an investment in our future," said Linda Thompson, the city's new mayor, who is a vocal opponent of Reed's museum project. "These artefacts had been in the city's archives for a very long time. Here we are at that important moment to see what Harrisburg's history looks like and the opportunities ahead."

At more than 2,300 miles from Tombstone, Arizona -- scene of the famous 1881 Gunfight at the OK Corral, in which Earp and a team of US marshalls killed three outlaw gunslingers -- Harrisburg always seemed an odd home for such a massive trove of Wild West history. The items will go to the highest bidders during a week-long sale at Harrisburg's City Island, beginning on Monday. [Read more...]



Egypt 'freezes assets' of Muslim Brotherhood leaders (14 July 2013)
Egypt's public prosecutor has frozen the assets of 14 Islamist leaders, according to judicial sources.

The Muslim Brotherhood head Mohammed Badie and his deputy Khairat al-Shater are reported to be among them.

Mr Badie and other Brotherhood figures are already the subject of arrest warrants, while the ousted President Mohammed Morsi remains in custody.

On Sunday, army chief Abdel Fattah al-Sisi defended the decision to remove him from power. [Read more...]



Cute panda cub picture from Taipei Zoo (13 July 2013)
This handout photograph released by Taipei City Zoo on July 11, 2013 shows a newly-born panda cub of giant panda Yuan Yuan in an incubator at Taipei Zoo in Taipei. [Read more...]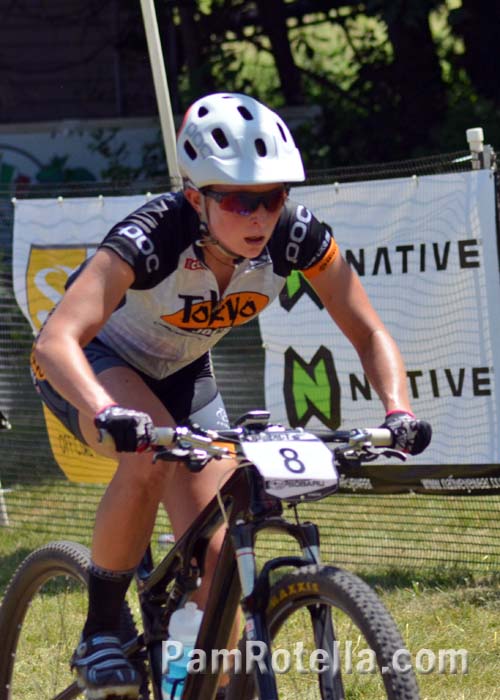 Subaru Cup draws to close at Nordic Mountain (14 July 2013)
Nordic Mountain in Mt. Morris, Wisconsin hosted this year's Subaru Cup, a mountain bike racing competition.

Results from the races are due to be posted tomorrow on the SubaruCup.com web site.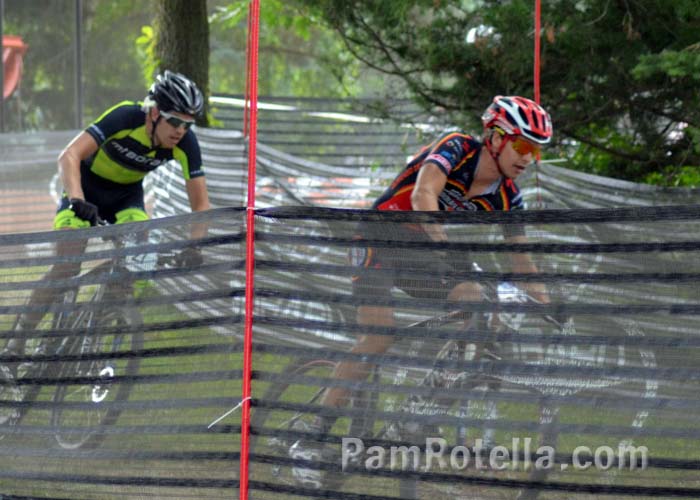 Glenn Greenwald: Snowden 'chose not to release' most damaging data (14 July 2013)
Edward Snowden possesses data that could prove far more "damaging" to the US government but the fugitive leaker has chosen not to release them, said a journalist who first broke the story.

Glenn Greenwald told Argentina's La Nacion paper that Snowden, who is currently stranded in Moscow, had only sought to alert people that information they thought was private was being exploited by US intelligence agencies.

"Snowden has enough information to cause more damage to the US government in a minute alone than anyone else has ever had in the history of the United States," he told the paper in an interview published on Saturday.

"But that's not his goal," said Greenwald, who published a series of stories in Britain's Guardian newspaper based on top-secret documents about sweeping US surveillance programmes that were leaked by Snowden.

His comments came as Russia waited Sunday for a promised request for asylum from Snowden.

The United States wants the former National Security Agency (NSA) contractor returned to them to face trial over the leaks. Moscow has so far rejected that demand. [Read more...]



Jury acquits George Zimmerman in killing of Trayvon Martin (14 July 2013)
(Reuters) - A Florida jury acquitted George Zimmerman on Saturday for the shooting death of unarmed black teenager Trayvon Martin, setting free a man who had become a polarizing figure in the national debate over racial profiling and self-defense laws.

The panel of six women deliberated more than 16 hours over two days until nearly 10 p.m. on Saturday (0200 GMT Sunday) before delivering the verdict, which drew immediate condemnation from some civil rights groups.

Zimmerman appeared stoned-faced as the verdict was announced, but then showed a slight smile of relief. His parents embraced each other and his wife was tearful.

"I think the prosecution of George Zimmerman was disgraceful," said his attorney Don West. "As happy as I am for George Zimmerman, I'm thrilled that this jury kept this tragedy from becoming a travesty." [Read more...]



Zimmerman verdict protests: No arrests in Oakland vandalism (14 July 2013)
Protesters marched through the streets of San Francisco and Oakland on Saturday evening, upset at the acquittal of George Zimmerman in the shooting of Trayvon Martin in Florida.

In San Francisco, demonstrators marched through the Mission District after gathering at the 24th Street Mission BART Station. Hundreds marched down Valencia Street, chanting "Justice for Trayvon Martin."

The crowd dispersed peacefully, and officers will "maintain a presence in the Mission District for the time being," said San Francisco police Officer Gordon Shyy, a department spokesman. Another protest was scheduled for 4 p.m. Sunday at Powell and Market streets.

Across the bay in Oakland, however, about 125 protesters gathered at Frank Ogawa Plaza outside City Hall before marching through downtown, starting small fires and smashing windows at the Wells Fargo Bank at 12th Street and Broadway and at several locations, including the Dogwood Bar, the Oakland Tribune, the Foot Locker shoe store and the Sears store. [Read more...]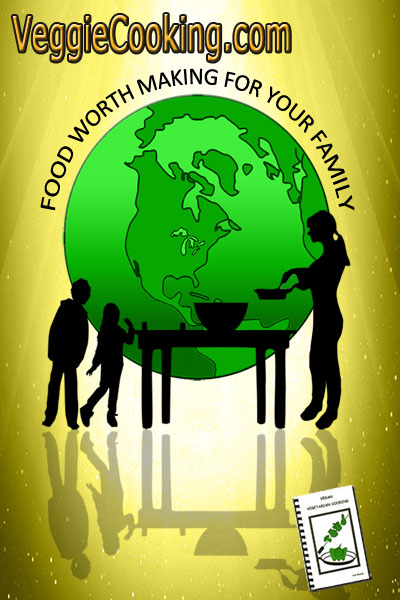 Back to Pam's NEWS ARCHIVES


Back to Pam's vegan vegetarian FUN page

Pam's vegan vegetarian cookbook, with vegan vegetarian recipes


Sources (if found on major news boards):
[AJ] - InfoWars.com, PrisonPlanet.com, or other Alex Jones-affiliated sites
[BF] - BuzzFlash.com
[DN] - DemocracyNow.org
[R] - Rense.com
[WRH] - WhatReallyHappened.com

---------------------------