Pam Rotella's Vegetarian FUN page -- News on health, nutrition, the environment, politics, and more!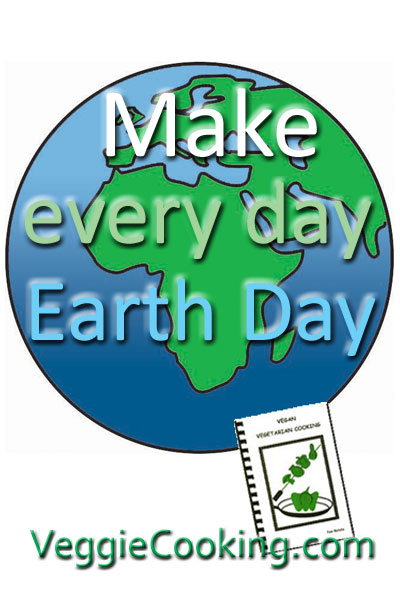 NEWS LINK ARCHIVE 2014

News from the Week of 6th to 12th of April 2014
I'll start posting news links again sometime after tax day (the 2nd half of April). Until then, enjoy some nice endangered whooping crane pictures from Horicon Marsh -- just the thing to see before Earth Day! - PR

Grasshopper returns, following a hard year for DAR birds (8 April 2014)
Parked cars along Highway 49 usually indicate something good to see. With its high speed limit, heavy traffic, and devastating roadkill count, bird watchers need a good reason to tolerate the highway. As birders parked along its shoulders on Sunday, DAR whooping crane # 16-11, named "Grasshopper," was seen walking on an ice-covered section of the marsh that was home to trumpeter swans and their chicks in previous years.

The return of Grasshopper is encouraging. Last year, seven of the nine whooping cranes released at Horicon through the Direct Autumn Release (DAR) program were lost.

According to Bryant Tarr, Curator of Birds at the International Crane Foundation, one of the 2013 DAR cranes died from a traumatic event, perhaps a car strike. The other six may have been killed by predators, although the condition of the birds when found made it impossible to know their causes of death with certainty.

Overall, 67 whooping cranes were released by the DAR program since it started in 2005. Of those, 31 are alive today, and the other 36 are dead or long-term missing, Tarr said.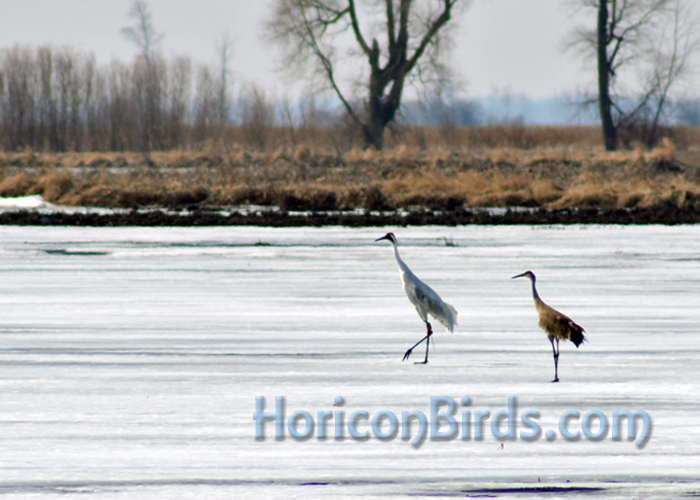 The size difference between whooping cranes and sandhill cranes is apparent as DAR Whooping crane 'Grasshopper' walks on ice with his sandhill crane companion at Horicon Marsh, 6 April 2014. Photo by Pam Rotella.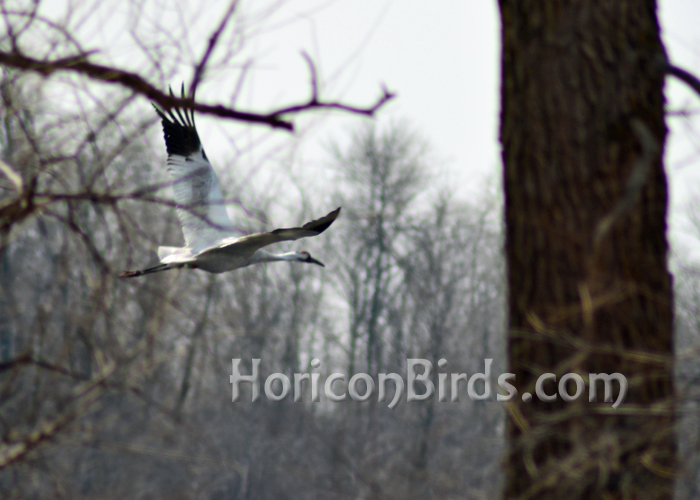 Grasshopper flies through the woods at Horicon Marsh, 6 April 2014. Photo by Pam Rotella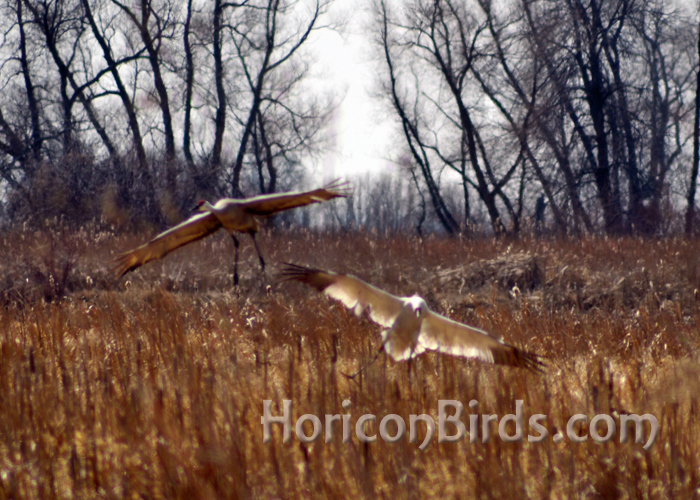 Grasshopper and his companion land in Horicon Marsh, 6 April 2014. Photo by Pam Rotella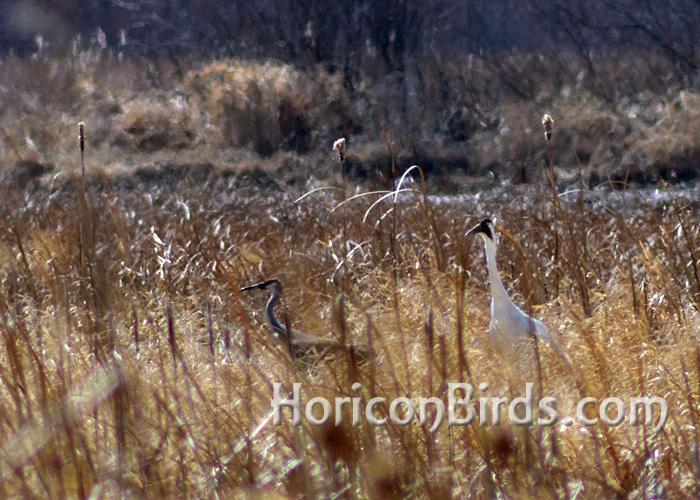 Grasshopper and his companion watch birders from tall reeds at Horicon Marsh, 6 April 2014. Photo by Pam Rotella


[Read more...]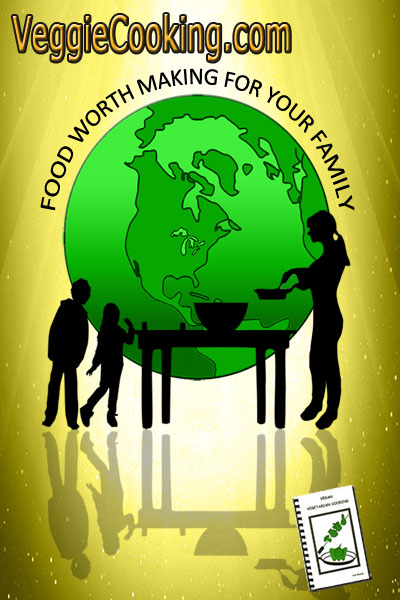 Back to Pam's NEWS ARCHIVES


Back to Pam's vegan vegetarian FUN page

Pam's vegan vegetarian cookbook, with vegan vegetarian recipes


Sources (if found on major news boards):
[AJ] - InfoWars.com, PrisonPlanet.com, or other Alex Jones-affiliated sites
[BF] - BuzzFlash.com
[DN] - DemocracyNow.org
[R] - Rense.com
[WRH] - WhatReallyHappened.com

---------------------------



Click here to send Pam an e-mail! (No attachments please -- they will be deleted without notice.)

__________

All original content including photographs &copy 2014 by Pam Rotella. (News excerpts copyright by their corresponding authors, news organizations, or other copyright holders, and quoted here typically as "fair use" or "teaser" paragraphs to generate interest in the full articles.)