<-- Main article | Next page (2) -->
"Art in Protest" banned art show - photo gallery page 1 of 11
14 March 2012
Pam Rotella

To follow are some photos from the "Art in Protest" banned protest art show, and photos from a rally in Madison, Wisconsin earlier in the day on 10 March 2012. Rather than creating another gallery with one photo per page, I'll put several photos on each page. Photos of the Rally on Capitol Square will follow photos from the show.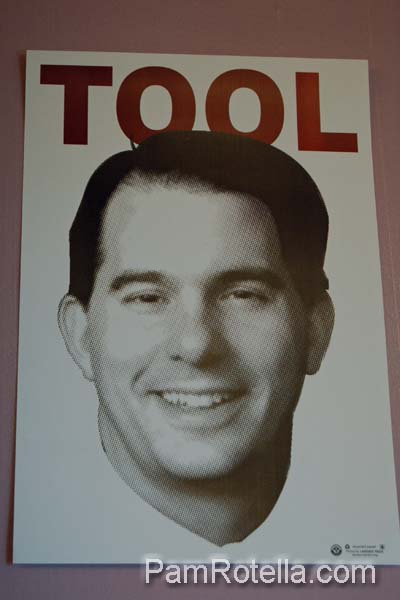 The Wisconsin state animal is the badger, by the way -- also the emblem of the UW-Madison football team. (I went to the UW-Milwaukee campus, and we were the panthers. Oddly enough, our emblem was always portrayed as black. That's right -- we were the BLACK PANTHERS. We were called the panthers, not the cougars, and although our school colors were yellow and black much like real panthers/cougars, our logo showed a panther that was black.)

The art show was held at the Goodman Community Center, and was meant to celebrate protest art from the past year. Click here for my article on the show, including interviews.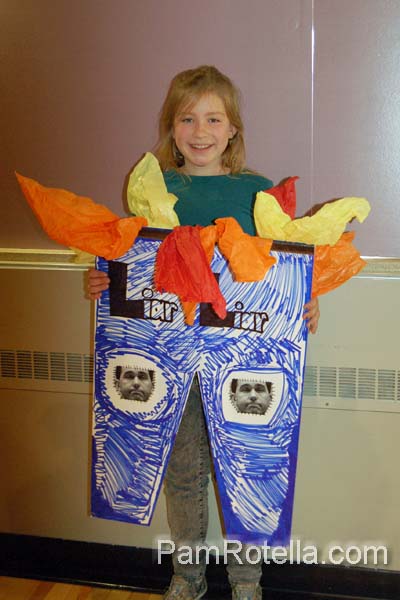 This was a picture featured in my article on the show. "Crystal" was the only protest sign artist to show me her work personally.

She'd managed to take a slogan frequently used by children -- "Liar, liar, pants on fire" -- and turn it into artwork critical of the state's embattled governor, Scott Walker. She's a good artist, too.
<-- Main article | Next page (2) -->
Back to the top

&copy 2012 by respective artists and Pam Rotella.

Back to Pam's vegan vegetarian FUN page

Pam's vegan vegetarian cookbook, with vegan vegetarian recipes