<-- Previous page (10) | Back to Main Article -->
"Art in Protest" banned art show - photo gallery page 11 of 11
15 March 2012
Pam Rotella

This is the same photo that I used in my article about the rally and banned art show. It was one of the few views where the trees didn't block the buildling.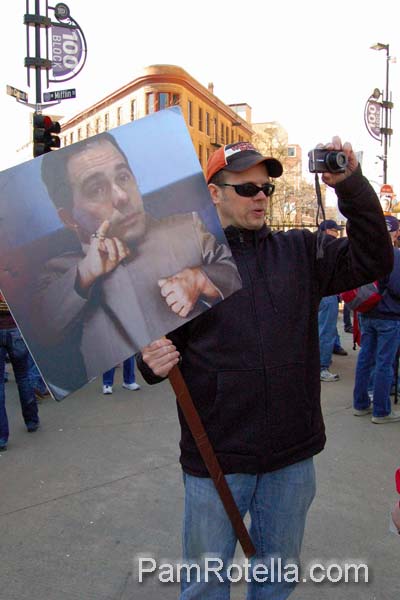 The last photo in the gallery...

Governor Walker's face was either copied/pasted or drawn onto a lot of different pictures -- this one of the film character "Mini Me." I'd assume the commentary here is that Walker isn't his own man, is controlled by someone like "Dr. Evil," perhaps.


<-- Previous page (10) | Back to the Main Article -->
Back to the top

&copy 2012 by respective artists and Pam Rotella.

Back to Pam's vegan vegetarian FUN page

Pam's vegan vegetarian cookbook, with vegan vegetarian recipes