Pam Rotella's Vegetarian FUN page -- News on health, nutrition, the environment, politics, and more!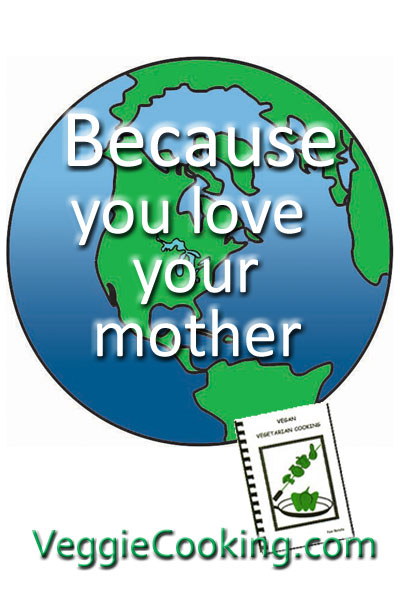 NEWS LINK ARCHIVE 2011

News from the Week of 27th of November to 3rd of December 2011
Do I really need to remind the public NOT to run out in front of cars while shopping this season? What if the driver can't stop on time? Are the few seconds saved really worth a trip to the hospital?


Nonstop Campaigning Has Begun in Walker Recall (3 December 2011)
Gov. Scott Walker and his allies have already spent about $3 million in six media markets so they can air TV ads touting Walker's budget proposals and dissing the recall efforts.

"Oh, boy, they've been flooding the airwaves out here," said University of Wisconsin-Green Bay political science professor Michael Kraft. "On the channels we watch, there are four to six for Walker every evening. I've seen just a couple of the anti-Walker ones."

Rest assured, more is on the way.

The Greater Wisconsin Committee - a liberal nonprofit based in Madison - has begun airing a series of TV spots highlighting what it says is the negative impact of Walker's budget plan.



85-year-old says she was strip searched at JFK (3 December 2011)
85-year-old woman said Saturday she was injured and humiliated when she was strip searched at an airport after she asked to be patted down instead of going through a body scanner, allegations that transportation officials denied.

Lenore Zimmerman said she was taken to a private room and made to take off her pants and other clothes after she asked to forgo the screening because she worried it would interfere with her defibrillator. She missed her flight and had to take one 2 1/2 hours later, she said.

"I'm hunched over. I'm in a wheelchair. I weigh under 110 pounds," she said from her winter home at a seniors community in Coconut Creek, Fla. "Do I look like a terrorist?"

But the Transportation Security Administration said in a statement Saturday no strip search was conducted.

PAM COMMENTARY: "We lost that surveillance tape, therefore it never happened..."



D.E.A. Launders Mexican Profits of Drug Cartels (3 December 2011)
WASHINGTON -- Undercover American narcotics agents have laundered or smuggled millions of dollars in drug proceeds as part of Washington's expanding role in Mexico's fight against drug cartels, according to current and former federal law enforcement officials.

The agents, primarily with the Drug Enforcement Administration, have handled shipments of hundreds of thousands of dollars in illegal cash across borders, those officials said, to identify how criminal organizations move their money, where they keep their assets and, most important, who their leaders are.

They said agents had deposited the drug proceeds in accounts designated by traffickers, or in shell accounts set up by agents.

The officials said that while the D.E.A. conducted such operations in other countries, it began doing so in Mexico only in the past few years. The high-risk activities raise delicate questions about the agency's effectiveness in bringing down drug kingpins, underscore diplomatic concerns about Mexican sovereignty, and blur the line between surveillance and facilitating crime. As it launders drug money, the agency often allows cartels to continue their operations over months or even years before making seizures or arrests.



Shell gambles billions in Arctic Alaska push (3 December 2011)
NEW ORLEANS -- Standing in front of a brightly colored, 3-D image of the geology far below the floor of the Chukchi Sea, Steve Phelps pointed to the "giant opportunity" that has prompted Shell Oil to pour billions of dollars into the Alaska Arctic.

"Burger -- that's the name you are going to get to know," Phelps recently told reporters gathered here to learn about the huge oil company's plans and promises for Alaska.

Phelps is Shell's Alaska exploration manager, a geologist whose job it is to find big oil. The Burger field, part of a Shell naming theme that revolved around junk food, has been eyed by various oil companies for years. But it's more than 70 miles offshore in the Chukchi Sea -- between Siberia and the northwest coast of Alaska -- and until recently was thought to be too expensive to develop. Now Shell -- for the second time -- holds the leases.

Armed with promising new seismic science, a sort of undersea sonogram of the earth's belly, the Dutch company says Burger is a signature find. It's the spark for ramping up controversial efforts to drill off the northernmost coast of the U.S. in some of the most extreme conditions on Earth.



Death at Florida university exposes ugly secret (3 December 2011)
TALLAHASSEE -- As Robert Champion began to walk down the aisle of a charter bus toward the group of rowdy bandmates who would beat him fiercely, he became a part of a tradition that is all too well-known at Florida A&M University: "crossing."

It's a tradition that cost him his life.

"Crossing" is an umbrella term for acts of initiation into a fraternity, sorority or other close-knit group. It usually requires students to submit to various levels of hazing -- sometimes mental, often physical.

Making members or would-be members of the famed Marching 100 endure physical abuse as a rite of passage has been common practice for several decades, according to interviews, court records and internal band documents.



UM scraps biomass heating plant, apologizes for 'eco-terrorism' remark (3 December 2011)
Friday's news conference marked the end to the university's yearlong effort to reduce its carbon footprint by switching from natural gas, a fossil fuel, to heat its buildings to woody biomass, a renewable resource. UM proposed trucking in 16,000 tons of hogfuel from local forests to burn in a state-of-the-art biomass gasification boiler slated for construction next to the existing heating plant.

It would have been the cleanest biomass boiler in the state, but would nonetheless have produced particulate pollution in a valley known for its wintertime air-quality problems. The university conducted an environmental assessment of the project and was working through the air-quality permitting process.

It was a bumpy road at times, with the university discovering during the process that its existing natural gas boilers may not meet ambient air quality regulations in some circumstances. Requests to the timber industry to supply woody biomass for the boiler went unanswered and, a couple of weeks ago, a comment made by UM Vice President of Finance and Administration Bob Duringer turned the discourse ugly.

Duringer referred to the actions of environmental organizations appealing UM's air quality permit as "low-level eco-terrorism."



In rural Oregon, middle-class life is slipping away (3 December 2011)
ROSEBURG -- Each time Steve Keller picks up his newspaper he turns to the home foreclosure notices and, with mounting dread, searches for his name. He hasn't found it. Not yet.

"I do see friends in there all the time," says the 51-year-old electrician.

Middle-class families like Keller's with two jobs, a house and a 401(k) aren't supposed to face these problems. But thousands are, especially in rural Oregon.

The recession's punch hit the state's rural communities first and hardest. In rural areas, the economy still drags, now tugging down many middle-class families with it. Families that once worried only about future retirement or college costs now face foreclosure or need food stamps or ask charities for help to keep the heat on.

The slow economy is "touching families that in the past have managed to escape these problems," says Mark Edwards, an Oregon State University sociology professor. "It's a wave that isn't just taking out the blue-collar workers; it's hitting all the associated white-collar workers, too."



As Public Sector Sheds Jobs, Blacks Are Hit Hardest (3 December 2011)
Mr. Buckley is one of tens of thousands of once solidly middle-class African-American government workers -- bus drivers in Chicago, police officers and firefighters in Cleveland, nurses and doctors in Florida -- who have been laid off since the recession ended in June 2009. Such job losses have blunted gains made in employment and wealth during the previous decade and undermined the stability of neighborhoods where there are now fewer black professionals who own homes or who get up every morning to go to work.

Though the recession and continuing economic downturn have been devastating to the American middle class as a whole, the two and a half years since the declared end of the recession have been singularly harmful to middle-class blacks in terms of layoffs and unemployment, according to economists and recent government data. About one in five black workers have public-sector jobs, and African-American workers are one-third more likely than white ones to be employed in the public sector.

"The reliance on these jobs has provided African-Americans a path upward," said Robert H. Zieger, emeritus professor of history at the University of Florida, and the author of a book on race and labor. "But it is also a vulnerability."

A study by the Center for Labor Research and Education at the University of California this spring concluded, "Any analysis of the impact to society of additional layoffs in the public sector as a strategy to address the fiscal crisis should take into account the disproportionate impact the reductions in government employment have on the black community."

Jobless rates among blacks have consistently been about double those of whites. In October, the black unemployment rate was 15.1 percent, compared with 8 percent for whites. Last summer, the black unemployment rate hit 16.7 percent, its highest level since 1984.

PAM COMMENTARY: The recession "ended" in June 2009, huh? That's not even slightly true.



New telegraph poles for rural broadband networks (U.K.) (3 December 2011)
A new consultation proposes "relaxing" restrictions on erecting new telegraph poles in rural areas so that they can be used for superfast broadband networks.

The Campaign to Protect Rural England argued that "The place for cables - electrical, phone or fibre-optic - is underground not marking across the landscape." Spokesman Jack Neill-Hall warned against a "rash of new wires", but a spokesman for the Department for Culture, Media and Sport said that "while we want all communities to benefit from better broadband access, this must be balanced with the Secretary of State's duty to conserve the natural beauty and amenity of the countryside."

Sources close to the Department said that the new scheme was aimed at the limited number of areas where telephone cables did not exist, either via poles or tunnels. Telecoms companies would have to consult communities affected. "This could make it cheaper so rural areas could get broadband, or they might prefer not to have new telegraph poles," the source said.

Virgin Media has already trialled broadband services over new and existing telegraph poles; it claims a million homes could be connected to faster internet access if they were used more effectively.



Arrests of illegal migrants on U.S.-Mexico border plummet (2 December 2011)
MEXICALI, Mexico -- Arrests of illegal migrants trying to cross the southern U.S. border have plummeted to levels not seen since the early 1970s, according to tallies released by the Department of Homeland Security last week, a historic shift that could reshape the debate over immigration reform.

The Border Patrol apprehended 327,577 illegal crossers along the U.S.-Mexico border in fiscal year 2011, which ended Sept. 30, numbers not seen since Richard Nixon was president, and a precipitous drop from the peak in 2000, when 1.6 million unauthorized migrants were caught. More than 90 percent of the migrants apprehended on the southwest border are Mexican.

The number of illegal migrants arrested at the border has been dropping over the past few years but appears to be down by more than 25 percent this year.

Experts say that Border Patrol apprehensions are a useful marker for estimating the total flow of illegal migrants, though imprecise because the U.S. government has no idea how many are not caught. But coupled with census and labor data from both countries that show far fewer Mexicans coming to the United States and many returning home, it appears that the historic flood of Mexican migration north has slowed dramatically.

PAM COMMENTARY: They'll be back, as soon as the job market picks up.



Newest chemical elements get proposed names (2 December 2011)
Names have been proposed for the two heaviest known chemical elements.

The elements, which have the atomic numbers 114 and 116, were officially recognized in June by the International Union of Pure and Applied Chemistry, the organization that addresses international issues involving the chemical sciences, including nomenclature.

Scientists at the Lawrence Livermore National Laboratory-Dubna collaboration, which discovered the two elements, have proposed that element 114 be named flerovium and given the atomic symbol Fl to honour the Flerov Laboratory of Nuclear Reactions in Dubna, Russia, where a number of super-heavy elements, including element 114, were made.

They propose that element 116 be named livermorium and be given the atomic symbol Lv to honour Lawrence Livermore National Laboratory in Livermore, Calif.



Martina Correia, 1967-2011: Led Struggle to Save Brother Troy Davis' Life as She Fought for Her Own (2 December 2011) [DN]
JUAN GONZALEZ: We begin today with news of the passing of Martina Correia, who died on Thursday after more than a decade-long battle with breast cancer. She was 44 years old. At the same time as she fought to save her own life, Martina Correia struggled valiantly to save that of her brother's, Troy Anthony Davis. Troy Davis was executed by the state of Georgia on September 21st despite major doubts about the case, including the recantation of seven of the nine non-police witnesses. Martina Correia was her brother's staunchest advocate, at times leading rallies and public events from her wheelchair.

At Troy Anthony Davis's funeral in October, Amy Goodman spoke to Martina about her brother's life, her quest to end the death penalty, and her own struggle against cancer.

MARTINA CORREIA: I know my brother is happy because he's laying to rest with my mother. And they're probably looking down on us, asking us what our next move is, but I think he already knows, because this weekend has been such a powerful weekend, to see so many people come together and want to stand and fight and want to change the laws. And we're going to go to the Georgia State Capitol, and we're going to start working on that gold dome. And they're going to have to listen to us, because we're their constituents, and we voted them in, and we can vote them out. And I know that's one thing that we've had to learn, that we have to make people accountable who are speaking on our behalfs. And Troy made us all look within ourselves, and he made us see that there's goodness in all of us and that all of us have to continue to fight.

AMY GOODMAN: Are you going to be continuing to investigate Troy's case?

MARTINA CORREIA: I will continue until I can prove that Troy is innocent and that the people who wronged him, I will make them accountable, as well, and everyone will be brought to justice, because I'm not going to lay down and allow my brother's death to be in vain.



Richard Wolff: Eurozone Woes Result from Mating of Our "Dysfunctional" Political, Economic Systems (2 December 2011) [DN]
RICHARD WOLFF: Well, this is not the first time the Fed has done this. In fact, the Fed is recognizing that another bailout is needed, that all the steps taken over the last few years to try to cope with this crisis of our capitalist system haven't worked, and so we're now again on the brink of a crisis, and again public money and public institutions are bailing out a private banking system and a private enterprise system that is not working and is not solving its own problems.

JUAN GONZALEZ: But this is now again the Fed helping out not even U.S.--bailing out not only U.S. banks, we're talking about European banks, as well, now.

RICHARD WOLFF: Yes, and I think it's a wonderful illustration for everyone about how interdependent the world economy has become. The United States will suffer if the European situation keeps going in the direction it's going, just as the reverse has been true: many of Europe's problems right now come from the crisis that began in the United States in 2007. And I think the Federal Reserve realizes that to observe national boundaries is to put your head in the sand and not deal with what will happen here in the United States if something isn't done.



China prepares for big entry into vaccine market (29 November 2011)
BEIJING (AP) -- The world should get ready for a new Made in China product -- vaccines.

China's vaccine makers are gearing up over the next few years to push exports in a move that should lower costs of lifesaving immunizations for the world's poor and provide major new competition for the big Western pharmaceutical companies.

However, it may take some time before some parts of the world are ready to embrace Chinese products when safety is as sensitive an issue as it is with vaccines -- especially given the food, drug and other scandals the country has seen.

Still, China's entry into this market will be a "game changer," said Nina Schwalbe, head of policy at the GAVI Alliance, which buys vaccines for 50 million children a year worldwide.



Obama Urges Creativity by Colleges to Gain Diversity (28 November 2011)
The Obama administration on Friday urged colleges and universities to get creative in improving racial diversity at their campuses, throwing out a Bush-era interpretation of recent Supreme Court rulings that limited affirmative action in admissions.

The new guidelines issued by the Departments of Justice and Education replaced a 2008 document that essentially warned colleges and universities against considering race at all. Instead, the guidelines focus on the wiggle room in the court decisions involving the University of Michigan, suggesting that institutions use other criteria -- students' socioeconomic profiles, residential instability, the hardships they have overcome -- that are often proxies for race. Schools could even grant preferences to students from certain schools selected for, among other things, their racial composition, the new document says.

"Post-secondary institutions can voluntarily consider race to further the compelling interest of achieving diversity," reads the 10-page guide sent to thousands of college admissions officials on Friday afternoon. In some cases, it says, "race can be outcome determinative."

The administration issued a parallel 14-page outline on Friday for the nation's 17,000 public school districts, explaining what government lawyers consider to be acceptable ways that educators can seek to reduce racial segregation, which has been increasing nationwide.



Police reportedly went undercover at Occupy LA (3 December 2011)
Los Angeles police used nearly a dozen undercover detectives to infiltrate the Occupy LA encampment before this week's raid to gather information on the anti-Wall Street protesters' intentions, according to media reports.

None of the officers slept at the camp, but they tried to blend in during the weeks leading up to the raid to learn about plans to resist or use weapons against police, a police source told the Los Angeles Times. The source spoke on the condition of anonymity because the case is ongoing.

The undercover work yielded information that some protesters were preparing bamboo spears and other potentially dangerous weapons in advance of an expected eviction, none of which were used, according to the City News Service, which first reported the story.

Police played down the significance of the undercover work since Occupy meetings were public and easily tracked.



Most Occupy L.A. arrestees to be released Friday (2 December 2011)
The city attorney's office has up to a year to charge those being released, but it is not clear how many ultimately will face prosecution.

The arrestees face potential charges of failure to disperse and, in a few cases, resisting arrest. They initially faced a minimum bail of $5,000. About 40 had been bailed out Thursday.

U.E. Daniels, 21 of Los Angeles said that as soon as everyone is released, protesters plan to regroup. "It's not over," Daniels said. "This is only the beginning."

Another protester showed scabs on his wrists. He said the injuries were because the zip tie handcuffs were too tight and on too long.

PAM COMMENTARY: This is just the beginning... of the city's lawsuits.



NHS must come clean over use of 'death pathway' (U.K.) (2 December 2011)
Tens of thousands of patients with terminal illnesses are being placed on a "death pathway", almost double the number just two years ago, the Royal College of Physicians has found.

Health service guidance states that doctors should discuss with relations whether or not their loved one is placed on the scheme which allows medical staff to withdraw fluid and drugs in a patient's final days. In many cases this is not happening, an audit has found.

In one hospital trust, doctors had conversations with fewer than half of families about the care of their loved one. In a quarter of hospital trusts, discussions were not held with one in three families.

Overall, doctors discussed plans with relations in 94 per cent of cases, which is an improvement since the last audit but still means thousands of families were not informed. Under the guidance, patients who are close to death can be placed on the Liverpool Care Pathway, so called because it was developed at the Royal Liverpool Hospital in the 1990s. It aims to ensure they die without being subjected to unnecessary interference by staff.



Why America Ranks So Poorly in Broadband Speed (2 December 2011)
This country has been challenged to make broadband available to 98 percent of Americans. It's a challenge to lay the foundation for education, innovation and equal opportunity in the 21st century.

Unfortunately, recent research shows that our country ranks No. 15 in broadband penetration. We rank No. 26 in broadband speed, behind countries such as South Korea and even Romania. The situation is especially dire in rural America, which has essentially become an "emerging market" for broadband. Rural communities often lack the most basic fiber optic connectivity, which puts them at a disadvantage when it comes to attracting new businesses, creating jobs, and gaining access to education.

With hundreds of millions of Americans using smartphones, tablets, and other devices to access the Internet, wireless spectrum is nearly at capacity. A recent Cisco Systems report paints a picture of wireless capacity pushed to the extremes: while smartphones represent only 13 percent of total global handsets in use today, they represent over 78 percent of total global network traffic, network hogging mobile video traffic will exceed 50 percent of total traffic by the end of 2011.

The result? We're on track to run out of network capacity in less than two years. In short, we have too many devices and too little airwaves in use to support them.

PAM COMMENTARY: I blame TEENAGERS who have the emotional need to text their friends constantly! As I told one teenager, when I was in school, I talked to my friends when I SAW them -- I didn't need to communicate with them 24 hours a day! Seriously, I blame music downloads! Since when did buying CDs become obsolete? And what about watching movies over the internet! Movies are made for TV and DVDs, you don't have to use the internet for EVERYTHING... Hang on, gotta check my news podcast downloads...



Revealed: what people look at on your Facebook page (1 December 2011)
EyeTrackShop, a startup business that runs eye-tracking studies for advertisers, helped website Mashable to find out what users look at across social networks by applying its technology to a range of pages.

The website produced 'heat maps' that show which areas of a page get the most attention, and drew four main conclusions.

It found that profile pictures were the most viewed feature on Facebook, as well as Klout and StumbleUpon, but that on business network LinkedIn job title attracted more attention than the photo.



Calif. regulators approve sale of Mountain Water's parent company to Carlyle Group (2 December 2011)
HELENA - California's Public Utilities Commission on Thursday approved an international investment group's purchase of the parent firm of Missoula's city-water provider - but regulators in Montana have yet to issue their final decision in a related case.

Action by the Montana Public Service Commission, which regulates electric, gas and water utilities in the state, is expected within the next couple of weeks, officials familiar with the case said Thursday.

The Montana commission will decide whether to approve the transfer ownership of Mountain Water Co., the private company that provides Missoula's city water, to the Carlyle Group, an investment firm based in Washington, D.C.

Mountain Water is owned by the Park Water Co., which is headquartered in a Los Angeles suburb.

PAM COMMENTARY: President Bush Sr. was involved in Carlyle Group back when they were primarily a defense investor. Since then, the group has diversified so much that I remember news stories about Carlyle buying nursing homes. I'm not sure if Bush Sr. is still involved, but would you really want someone like Bush owning your nursing home? Or your water supply?



New York hires students to sting cabbies for refusing fares (2 December 2011)
ince September, college students have been posing as taxi riders to help New York City catch drivers who refuse to take them to neighborhoods in Brooklyn, Queens, the Bronx and parts of northern Manhattan -- all places it might be difficult for the drivers to land a return fare back to busier parts of the city.

More than 361 cab drivers face $500 fines for turning down the students' requests to go to the outer boroughs, according to the New York Daily News. Almost a third of the time, the students were waved off by drivers.

The city's Taxi Limousine Commission recruited students -- paying them $10 an hour -- because the cab drivers had gotten too good at spotting enforcement officials and warning other drivers to be on alert, the Daily News reported. The city began a crackdown after complaints increased; the fine was raised to $500 for the first infraction, $1,000 for the second, and a license revocation for the third.

"Our rules are crystal-clear: A taxi passenger is entitled to go to any of the five boroughs," commission Chairman David Yassky told the News. "Our enforcement initiative is designed to make sure drivers understand that there will be a penalty for refusing service."



BP manager's email listing safety concerns debated at spill trial (2 December 2011)
Two months after one of the biggest oil spills ever on the North Slope, a BP operator sent an email to managers with a long list of mechanical, management and staffing issues at the production center for the Lisburne oil field, home to the pipeline that ruptured.

BP's former compliance officer testified Thursday in U.S. District Court about his inquiry into those concerns -- and his conclusion in April 2010 that "BP management lacks the capability to maintain the integrity of the North Slope production facilities."

The circumstances surrounding the pipeline that froze and then blew open under pressure in November 2009 are the focus of an ongoing federal court proceeding in Anchorage. At the time of the spill, BP was on probation for a 2007 criminal misdemeanor conviction stemming from an earlier, much bigger spill at Prudhoe Bay.

Federal prosecutors argue that BP's failure to prevent the 2009 spill of 13,500 gallons of crude amounts to another instance of criminal behavior and is grounds for revoking the corporation's probation. If U.S. District Judge Ralph Beistline agrees, he could resentence BP on the original case and order new fines and an additional term of probation.



Netanyahu Government Suggests Israelis Avoid Marrying American Jews (30 November 2011)
The Netanyahu government's Ministry of Immigrant Absorption is sponsoring advertisements in at least five American communities that warn Israeli expatriates that they will lose their identities if they don't return home.

The Ministry is also featuring on its website a series of short videos that, in an almost comically heavy-handed way, caution Israelis against raising their children in America -- one scare-ad shows a pair of Israeli grandparents seated before a menorah and Skypeing with their granddaughter, who lives in America. When they ask the child to name the holiday they're celebrating, she says "Christmas." In another ad, an actor playing a slightly-adenoidal, goateed young man (who, to my expert Semitic eye, is meant to represent a typical young American Jew) is shown to be oblivious to the fact that his Israeli girlfriend is in mourning on Yom HaZikaron, Israel's memorial day. The Jewish Channel, which broke the story of what it calls a "semi-covert national campaign," suggests that the Ministry does not differentiate between the "dangers" of marrying American Jews, and American non-Jews, and I have to agree. But let's lay that aside for a minute and watch the video: [Click article link above for video.]

The narrator says, in essence, "they will never understand what it means to be Israeli." The narration leaves no room for the possibility that "Dafna," the Israeli girlfriend, could explain to the Josh-character (my name for him, though it could be Jeremy as well) why she's sad on Memorial Day.

PAM COMMENTARY: This is America, where people can observe any religion they want (or blend of religions, as the case may be).



Gitmo Law Could Someday Apply to American Citizens (30 November 2011)
Defenders of the detention provisions in the defense funding bill currently under debate in Congress are arguing that they do not authorize the indefinite military detention of American citizens. They're saying the Supreme Court already did that.

"There is no bar to this nation's holding one of its own citizens as an enemy combatant," Sen. Carl Levin (D-Mich.) said during his floor speech defending the detention provisions Tuesday. "That's not me, that's not Sen. Graham, that's not Sen. McCain. That's the Supreme Court of the United States recently."

Levin was referring to 2004's Hamdi v. Rumsfeld case, in which the Supreme Court ruled that Yaser Esam Hamdi, a US national captured during the 2001 invasion of Afghanistan, could be held in military detention but not without habeas review.

That case, however, involved an actual battlefield in an actual war. The current version of the defense funding bill--formally known as the National Defense Authorization Act, or NDAA--goes further. It says the military can detain anyone deemed to be "a part of" or deemed to have "substantially supported" Al Qaeda, the Taliban, or "associated forces." Terror suspects would not have to be on an actual battlefield or fighting in an actual war, as Hamdi was, to be detained by the military. And although Americans, unlike foreigners, are not required to be held in military detention if apprehended on American soil, the NDAA affirms that they can be, based on the 2001 Authorization to Use Military Force (AUMF) against Al Qaeda. (Levin said in his floor speech that despite its threat to veto the bill, the administration had approved that language.)

PAM COMMENTARY: We all knew this was the eventual goal of draconian anti-terror legislation that started under the Bush regime -- the end of habeas corpus.



GOP aide goes on trial in Maryland for suppressing black voters (2 December 2011)
"Our goals have been met," said the message delivered in a woman's voice starting at about 6 p.m. on November 2.

"The polls are correct and we took it back. We're OK. Relax. Everything's fine. The only thing left is to watch it on TV tonight."

Prosecutors say the calls were approved as Ehrlich's support among black voters plummeted, according to emails between Schurick and a polling expert one week before the election, but by suppressing black voters -- who heavily favored O'Malley -- Ehrlich could make up significant ground.

Schurick is charged with two counts of conspiracy, one count of election fraud and one count of failing to include a mandatory line indicating which candidate approved the calls.



Woman's face catches on fire during cyst surgery (2 December 2011)
A Florida woman's face caught on fire during surgery to remove cysts from her head, according to authorities.

Kim Grice was on the operating table at a North Florida hospital when a "flash fire" erupted during her surgery. Grice, 29, suffered second-degree burns to her face and neck, according to the Destin Log.

Grice was under anesthesia at the time of the fire, her family said.

She was taken to a burn center in Alabama after the fire at North Okaloosa Medical Center in Northwest Florida.



California electric vehicle maker Aptera closes doors (2 December 2011)
Paul Wilbur, president and CEO of electric vehicle manufacturer Aptera just announced the company is closing today. The company was headquartered in Carlsbad, Calif., the district of House Republican Darrell Issa, a big critic of bankrupt Fremont solar manufacturer Solyndra.

Aptera hoped to make a three-wheeled electric car in the $30,000 range but has been unable to find private investors to match a conditional Energy Department loan committment of $150 million.

Scott Painter, CEO of TrueCar.com and former CEO of Idea Lab, a major Aptera investor, said this is bad but not fatal news for electric vehicles. Lack of investor interest meant something was wrong with Aptera's business model, vehicle design, price or some other factor that doomed it. "Aptera one of more prominent electric vehicle firms in the space, so for Aptera to go out of business is not good news for anybody," Painter said.

Still, he pointed to Palo Alto headquartered electric car maker Tesla Motors, a recipient of large federal loan guarantees, as the "real winner," noting the company has a $3.5 billion market capitalization, a clear indication of continued investor enthusiasm for electric cars. Tesla's cars are selling out before they even hit the street. Painter said Tesla's cars and Nissan's Leaf are the only pure electric cars on the market; he added that battery fires in Chevy's Volt volt have been another "big black eye" for electric vehicles.

Issa has caught a lot of heat for seeking an Energy Department loan for Aptera, writing a letter to Energy Secretary Steven Chu on Jan. 14, 2010, saying the company would create jobs and help the country shift away from fossil fuels by "using viable renewable energy sources like plug-in electric energy."

After Solyndra went belly up, Issa held a hearing called "How Obama's Green Energy Agenda is Killing Jobs," during which he accused the Obama administration of waging a "war on carbon-based energy" and exaggerating claims of new "green jobs."

PAM COMMENTARY: Can't Issa catch a break?



Expiration of Jobless Benefits Spark Debate (2 December 2011)
The looming expiration of federal unemployment insurance is reigniting a debate that could result in substantial changes to a program that serves as a lifeline to millions of jobless Americans.

The failure of the congressional supercommittee to reach a debt-reduction agreement that would have included an extension of benefits has left people who have been out of work for more than six months in danger of losing their payments. If lawmakers allow the unemployment program to expire on Dec. 31, an estimated 1.8 million people would lose benefits by the end of January.

The magnitude of the problem will come in stark relief Friday when the Labor Department is expected to report that the unemployment situation changed little in November. With long-term unemployment continuing to weigh down the economy, experts say that insurance benefits can be a significant boost because recipients quickly spend the money on day-to-day needs.

Members of Congress are working on a measure to extend the program, and advocates are hopeful that a deal will be reached.

PAM COMMENTARY: The GOP's plan for the unemployed -- homelessness and death. They'd do the same to seniors if they could get away with it. Many openly admire Paul Ryan's plan to "privatize" Social Security (i.e. lose the money in the Wall Street casino).

As long as it doesn't affect them personally, who cares what happens to everyone else in the country? Or as their mentor Reagan would say (if he weren't dead already) -- the poor are to blame for their own problems. Never mind that other presidents/congresses were able to rule WITHOUT ruining the economy. It's never their own fault -- someone else is always to blame for their own incompetence and negligence.



Civil rights lawyers move to fight Occupy evictions nationwide; Lawyers say authorities are citing obscure codes as pretexts for crackdowns, violating the first amendment in the process (1 December 2011)
"These are just first amendment activities" said Verheyden-Hilliard "Why are they being treated like criminals? People camp out before a major movie screening or outside stores at Thanksgiving. The difference is that one group of people are engaged in a constitutionally protected and cherished activity. The others want a sale."

NLG lawyers were in court on Thursday to argue for the release of 300 activists who remained in custody after Tuesday night's eviction. Pressure on government officials has already lowered the bail set for them from $5,000 bail to $2,000.

Verheyden-Hilliard, who described their continued incarceration as an "an outrageous violation" said the LA example was further evidence that activists are being punished unjustly. She said: "The city is obliged to release people on these kind of misdemeanour charges without setting this kind of bail. The fact that they have kept them for so long is evidence that they are using criminal charges as a punitive measure against free speech activities."

Scores of occupations remain in towns and cities from Maine to Florida. They include: Washington DC; Buffalo, New York; West Palm Beach, Florida; Boise, Idaho; Louisville, Kentucky; Pocatello, Idaho; Pittsburgh; Des Moines, Iowa; Boston; Newhaven, Connecticut; Hartford, Connecticut and Rochester, New York.



Up to 876,000 cars at risk from deadly exploding airbags (2 December 2011)
Hundreds of thousands of Honda vehicles sold the United States are being recalled or will be inspected by the company because their airbags could potentially explode causing injury or death, the company said.

In a notice posted in a PDF file on its website, the American Honda Co. said it was expanding a previously announced recall to include some 273,000 of certain 2001-2003 model Honda and Acura vehicles to replace the airbag.

"Affected driver's airbag inflators may deploy with too much pressure, which can cause the inflator casing to rupture and could result in injury or fatality," the message said.

It also said airbag service parts were sold for installation in an unknown number of vehicles for collision repair or other service.

"Because Honda is unable to determine the specific vehicles that may have received the affected service parts through existing information, Honda will inspect an additional approximately 603,000 vehicles and replace those parts as necessary," the notice added.

PAM COMMENTARY: I have a better story than that -- once I was sitting in traffic, stopped at a stoplight in fact, and my airbag went off for no apparent reason. It hit my hand and stomach so hard that the bruises lasted for months. It happened in Virginia, and an FBI medic happened to be behind me in traffic at the time. He helped me through the incident. The car was an old Volvo. After talking it to a Volvo dealer and then being referred to the manufacturer, I was told that Volvo wanted to inspect the car to find out why the airbag had deployed But then they never called me back, and I decided to get rid of the car soon after that because it needed yet another costly repair. (Volvos are supposedly very safe and they are pretty comfy, but they are luxury cars, and "high maintenance," as one specialty repair shop owner told me -- it was thousands in repairs the first year that I owned the car.) The Volvo repair shop owner also told me (contrary to what the lady on the Volvo manufacturer's line had said) that a fuel pump replacement that'd happened just before the airbag deployed may have caused the problem, because there were some electronics in the same area that could have influenced the airbag. That's why it's good to talk to a specialist -- they have practical knowledge that folks in an office can't find by looking at a book or computer screen.



FBI illegally using community outreach to gather intelligence, ACLU alleges (1 December 2011)
The FBI is using its extensive community outreach to Muslims and other groups to secretly gather intelligence in violation of federal law, the American Civil Liberties Union alleged Thursday.

Citing internal bureau documents, the ACLU said agents in California are attending meetings at mosques and other events and illegally recording information about the attendees' political and religious affiliations. FBI officials denied the allegations and said records kept from outreach sessions are not used for investigations.

The documents reveal new details of the FBI's efforts to build a more trusting relationship with Muslims and other community groups -- a major priority since the Sept. 11, 2001, attacks. Federal officials have said the effort is aimed at protecting Muslim civil rights and smoothing lingering resentment over the law enforcement crackdown after Sept. 11, along with helping the government fight terrorism.

Some of the papers show agents speaking at career days, briefing community members on FBI programs and helping them work with police to fight drug abuse. But the files also depict agents as recording Social Security numbers and other identifying information of people after they meet, and, in at least one instance, noting their political views. It appears that the agents are conducting follow-up investigations in some instances, but heavy redactions in the documents make it impossible to determine how far any examination might have gone.



U.S. Will Relax Some Curbs on Aid to Myanmar (1 December 2011)
YANGON, Myanmar -- Secretary of State Hillary Rodham Clinton said on Thursday that the United States would loosen some restrictions on international financial assistance and development programs in Myanmar, in response to a nascent political and economic opening in the country.

The United States and Myanmar, formerly known as Burma, also agreed to discuss upgrading diplomatic relations -- which were suspended for two decades -- and exchanging ambassadors, a step that could transform American diplomacy in Southeast Asia.

Mrs. Clinton met the country's new president, U Thein Sein, on Thursday morning and its main opposition leader, the Nobel peace laureate Daw Aung San Suu Kyi, later in the day, underscoring the Obama administration's cautious efforts to nurture a thaw in one of the world's most isolated and repressive nations. In each meetings, she delivered a letter from President Obama, expressing support for the democratization of Myanmar.



Egypt's Muslim Brotherhood says end to military rule is 'top priority' (1 December 2011)
The Muslim Brotherhood has fired a warning shot at Egypt's ruling generals, declaring that a swift end to military rule is the country's "top priority" as it prepares to take charge of a newly elected parliament.

With provisional election results continuing to emerge, confirming earlier predictions of a strong victory for the Brotherhood's Freedom and Justice party, the movement's leaders emphasised that now was the time for "consensus not collision" and agreed to work with parties across the political spectrum to advance the revolution and facilitate a smooth transition to civilian government.

In a sign the Brotherhood will not tolerate parliament being treated as a rubber stamp by the Supreme Council of the Armed Forces (Scaf), which has clung to power despite almost two weeks of anti-junta protests and violent street clashes, senior members of the organisation told the Guardian the generals risked further unrest if they defied the people and failed to return to their barracks next year.

"Egypt is currently going through a critical era in its history, and I am confident the military will choose to cooperate with parliament and not confront it -- any other path will create more chaos," said Essam al-Arian, vice president of the Freedom and Justice Party.



Egypt's Muslim Brotherhood Takes Early Lead in First Post-Mubarak Elections (1 December 2011) [DN]
AMY GOODMAN: We're going to break and then come back. Democracy Now! special correspondent Anjali Kamat, back from Cairo, Egypt, last night. The results are coming in. It looks like, of the people who voted, something like 40 percent of the seats that were up have gone to the Muslim Brotherhood and the Salafists.

ANJALI KAMAT: No, the Salafists took an additional 25 percent.

JUAN GONZALEZ: Additional 25.

AMY GOODMAN: Which was the bigger surprise, is that right?

ANJALI KAMAT: The big--the real surprise, yeah, that the liberals came in third. I think most people assumed that the contest would really be between the Brotherhood and the liberal bloc, the Egyptian Bloc, Kotla Masria. But the Salafists did very well, possibly because Alexandria was also in this round and the Salafists, the Nour Party, is based in Alexandria. But we'll see in the coming rounds whether they can--

AMY GOODMAN: And their platform?

ANJALI KAMAT: It's hard to tell right now. But it's--you know, people are very concerned about the Salafists for their conservative worldview. On the other hand, bringing them into the mainstream of politics, I think people feel like, you know, this is a political game, and people are going to make concessions, and, you know, really imposing--I don't think anyone is really worried that they're going to try and impose sharia on Egypt or try and transform the country into a very--you know, into a Taliban kind of state. That's not on the--you know, that's not what people are afraid of at all. I think people's fears are that any of these parties that win will continue to cut deals with the ruling military council and sell out the people.



A Drug That Wakes the Near Dead (1 December 2011)
Convinced that the son they know and love is still "in there," Chris's parents have spent the past three years searching for a way to bring him back out. So far, their best hope has come from an unlikely source: Ambien. A growing body of case reports suggests that the popular sleep aid can have a profound -- and paradoxical -- effect on patients like Chris. Rather than put them to sleep, both Ambien and its generic twin, zolpidem, appear to awaken at least some of them. The early reports were so pronounced that until recently, doctors had a hard time believing them. Only now, more than a decade after the initial discovery, are they taking a closer look.

The first report of a zolpidem awakening came from South Africa, in 1999. A patient named Louis Viljoen, who, three years before, was declared vegetative after he was hit by a truck, had taken to clawing at his mattress during the night. Thinking he was suffering from insomnia, his family doctor suggested zolpidem to help him sleep. But 20 minutes after his mother ground the tablet up and fed it to him through a straw, Viljoen began to stir. His eyes, which normally wandered the room, vacant and unfocused, flickered with the light of consciousness. And then he began to talk (his first words were "Hello, Mummy"), and move (he could control his limbs and facial muscles). A few hours later he became unresponsive. But the next day, and for many days after that, zolpidem revived him, a few hours at a time.



Secret drug tunnel very high-tech (1 December 2011)
The discovery of a cross-border tunnel equipped with electric rail cars, a hydraulic lift and end-to-end wood floors has ended in seizures of more than 32 tonnes of marijuana.

The seizure ranks as the second-largest pot bust in United States history if the drugs found on the Mexican side of the tunnel are counted, according to the US Drug Enforcement Administration. It is the largest seizure ever linked to a tunnel.

The latest secret passage on the US-Mexico border highlights an emerging seasonal trend.

For three years, authorities have found sophisticated tunnels shortly before the winter holidays in what officials speculate is an attempt by drug smugglers to take advantage of Mexico's autumn marijuana harvest.



Web usage-based billing on its way (1 December 2011)
The days of watching movies on the cheap via the Web may soon be over.

Time Warner Cable and U.S. pay-TV companies, weighing how to profit from surging Internet demand spurred by Netflix and Hulu, are on the verge of instituting new fees on Web-access customers who use the most data.

At least one major cable operator will institute usage-based billing next year, predicts Craig Moffett, an analyst with Sanford C. Bernstein & Co. in New York. He said Cox Communications, Charter Communications or Time Warner Cable may be first to charge Web-access customers for the amount of data they consume, not just transmission speed.

"As more video shifts to the Web, the cable operators will inevitably align their pricing models," Moffett said. "With the right usage-based pricing plan, they can embrace the transition instead of resisting it."

U.S. providers have weighed usage-based plans for years as a way to squeeze more profit from Web access, and to counter slowing growth and rising program costs in the TV business. While customer complaints hampered earlier attempts, pay-TV companies are testing usage caps and price structures that point to the advent of permanent fees.



How animals predict earthquakes (1 December 2011)
Animals may sense chemical changes in groundwater that occur when an earthquake is about to strike. This, scientists say, could be the cause of bizarre earthquake-associated animal behaviour.

Researchers began to investigate these chemical effects after seeing a colony of toads abandon its pond in L'Aquila, Italy, in 2009 - days before a quake.

They suggest that animal behaviour could be incorporated into earthquake forecasting.

The team's findings are published in the International Journal of Environmental Research and Public Health. In this paper, they describe a mechanism whereby stressed rocks in the Earth's crust release charged particles that react with the groundwater.

Animals that live in or near groundwater are highly sensitive to any changes in its chemistry, so they might sense this days before the rocks finally "slip" and cause a quake.



Millions of British Public Sector Workers Take to the Streets in Historic General Strike (30 November 2011) [DN]
AMY GOODMAN: I'm Amy Goodman with Democracy Now!'s Nermeen Shaikh.

NERMEEN SHAIKH: Thank you so much, Amy, and welcome to our listeners and viewers around the country and around the world. In Britain, 2 million workers are in the streets today participating in the largest mass protest in generations. Teachers, hospital staff, garbage collectors, firefighters, and border guards are participating in the 24-hour strike. A coalition of 30 trade unions have organized approximately 1000 demonstrations and rallies across the country. Picket lines are anticipated to spring up around public buildings and hospitals during the day. On Monday, airlines said they were were cutting flights into the London Heathrow Europe's busiest airport because of fears of long delays and overcrowding due to the strike. The airport workers are part of the approximately 2 million public sector workers opposed to reforms that unions say will force them to pay more for their pensions and work for longer before they retire. Paul Cottrell of the University and College Union explained why he supports the strike.

PAUL COTTRELL: Well, the fact is that the public sector workers have already made a big contribution. For example, at the moment, most of them have had a wage freeze for several years while the cost of living has been increasing. Also, the government has already reduced the value of their pensions. So, we feel that if there is an argument for the public sector making any contribution, as there is for the private sector and for the rich in society, we feel that our members have done their bit and enough is enough.



Carrier IQ Spyware: Company's Android App Logs the Keystrokes of Millions (1 December 2011)
The Carrier IQ software even recorded Eckhart's physical location after he connected the device to Wi-Fi and denied the Google request to share his geographical position.

"We can see that Carrier IQ is querying these strings over my wireless network [with] no 3G connectivity and it is reading HTTPS," he said.

Paul Ohm, a former Justice Department prosecutor and law professor at the University of Colorado Law School, spoke to Forbes about the issue and underlined that this is not just creepy but potentially illegal.

"If CarrierIQ has gotten the handset manufactures to install secret software that records keystrokes intended for text messaging and the Internet and are sending some of that information back somewhere, this is very likely a federal wiretap." he said. "And that gives the people wiretapped the right to sue and provides for significant monetary damages."

Ohm emphasizes the illegality shown in the YouTube video, citing the Wiretap Act under the Electronic Communications Privacy Act of 1986.

"Because this happens with text messages as they're being sent, a quintessentially streaming form of communication, it seems like exactly the kind of thing the wiretap act is meant to prevent," he said. "When I was at the Justice Department, we definitely prosecuted people for installing software with these kinds of capabilities on personal computers."

The Carrier IQ software is reportedly so deeply embedded in millions of devices that it is hard to detect and even harder to remove.



Carrier IQ tracking iPhone customers too, hacker says (1 December 2011)
Carrier IQ, a company that provides tracking tools to carriers and phone vendors, has come under fire as of late for monitoring Android-based devices. And now, the company's software has been found on the iPhone.

Carrier IQ's software is running on every iOS version dating back to iOS 3, well-known iPhone hacker "Chpwn" said yesterday in a blog post. Chpwn dug through the iPhone's operating system for any sign of Carrier IQ and found it deeply embedded in the operating system's "/usr/bin/" directory.

Yesterday, CNET reported on Carrier IQ's deep integration in Android. According to Android researcher Trevor Eckhart, who one of the more outspoken critics of the Carrier IQ's technology, the company's software running on Android devices can record and relay all kinds of information, including keystrokes, SMS messages in plain text, and even browsing history. What's worse, Eckhart says that removing the software is nearly impossible.

"The Carrier IQ application is embedded so deeply in the device that it can't be fully removed without rebuilding the phone from source code," Eckhart said in a blog post. "This is only possible for a user with advanced skills and a fully unlocked device. Even where a device is out of contract, there is no off switch to stop the application from gathering data."

However, Chpwn seems to believe that Carrier IQ works much differently on the iPhone. In fact, disabling its tracking in iOS is as simple as tapping over to the "Diagnostics and Usage" menu in the settings pane and toggling it off. Upon doing so, Chpwn says, no information is shared with Carrier IQ.



Trade in surveillance technology raises worries (1 December 2011)
Northern Virginia technology entrepreneur Jerry Lucas hosted his first trade show for makers of surveillance gear at the McLean Hilton in May 2002. Thirty-five people attended.

Nine years later, Lucas holds five events annually across the world, drawing hundreds of vendors and thousands of potential buyers for an industry that he estimates sells $5 billion of the latest tracking, monitoring and eavesdropping technology each year. Along the way these events have earned an evocative nickname: The Wiretappers' Ball.

The products of what Lucas calls the "lawful intercept" industry are developed mainly in Western nations such as the United States but are sold throughout the world with few restrictions. This burgeoning trade has alarmed human rights activists and privacy advocates, who call for greater regulation because the technology has ended up in the hands of repressive governments such as those of Syria, Iran and China.

"You need two things for a dictatorship to survive -- propaganda and secret police," said Rep. Christopher H. Smith (R-N.J.), who has proposed bills to restrict the sale of surveillance technology overseas. "Both of those are enabled in a huge way by the high-tech companies involved."



High winds: Power outages hit 300,000 Southern California homes (1 December 2011)
About 300,000 utility customers across Southern California were hit with power outages Thursday morning as heavy Santa Ana winds continued to rip through the region.

As of 6 a.m., 211,327 Southern California Edison residential customers were without power, with outages most heavily concentrated in the foothill communities. That number was up from 198,652 outages at 4 a.m., as winds continued to topple trees and down power lines.

The Los Angeles Department of Water and Power said about 88,700 of its 1.4 million electric customers were experiencing power losses due to high winds.

About 83,000 of its affected customers were in the central area and the remaining 5,700 in the San Fernando Valley.

PAM COMMENTARY: It's their bad karma for evicting Occupy L.A. protesters.



FDA looks at arsenic levels in apple juice (1 December 2011)
There is little consensus on whether these low levels could eventually be harmful, especially to children. Michael Taylor, the FDA's deputy commissioner for foods, said Wednesday the agency has already stepped up testing and research on arsenic in apple and other juices and is seriously considering lowering the FDA's "level of concern" for the contaminant.

The FDA uses 23 parts per billion as a guide to judge whether apple juice is contaminated. Consumers Union released a study Wednesday calling for the levels to be as low as 3 parts per billion. The Environmental Protection Agency has set levels for drinking water - it's consumed at much greater quantities than apple juice - at 10 parts per billion.



Senate Approves Requiring Military Custody in Terror Cases (29 November 2011)
A related provision would create a federal statute saying the government has the legal authority to keep people suspected of terrorism in military custody, indefinitely and without trial. It contains no exception for American citizens. It is intended to bolster the authorization to use military force against the perpetrators of the terrorist attacks of Sept. 11, 2001, which lawmakers enacted a decade ago.

The administration has strongly opposed the mandatory military custody provision, saying it "would raise serious and unsettled legal questions and would be inconsistent with the fundamental American principle that our military does not patrol our streets."

In recent days, several top national security officials -- including the secretary of defense, Leon E. Panetta; the director of national intelligence, James R. Clapper; and the director of the Federal Bureau of Investigation, Robert S. Mueller III, have voiced opposition to the proposal, as have several former counterterrorism officials from the Bush administration.

But among Republican senators, there was nearly unanimous support for keeping the detainee provisions in the bill: 44 Republicans voted for them, while two -- Mark Kirk of Illinois and Rand Paul of Kentucky -- voted to remove them.

PAM COMMENTARY: Sounds like a blatant violation of habeas corpus, a complete waste of everyone's resources to pass such an unconstitutional bill. No doubt they're using it as a way to grandstand how tough they are on "terrorists" for the next election. I suppose it's a lot easier to waste a few hours on something like this than solve any real problems.



GM offers free loaner cars to Volt buyers after battery fires (29 November 2011)
SOUTHFIELD, MICH. -- General Motors, taking steps to head off a potential backlash against the Chevrolet Volt, on Monday offered free loaner vehicles to buyers of the plug-in hybrid while it works with federal regulators to prevent battery fires.

The Volt is the subject of a probe by the National Highway Traffic Safety Administration after its batteries, supplied by LG Chem, caught fire in three crash tests conducted by the agency. GM will give any Volt owners a free loaner until the end of investigation, which was announced Friday.

"GM and Chevrolet believe in the safety of the Volt," Mark Reuss, president of the automaker's North American operations, said on a conference call Monday with reporters. "We will take every precaution to ensure the driving public of the safety of the Volt."

The Volt is one of GM's most-promoted models in the United States and one key to its push to meet tightening U.S. fuel-efficiency standards. The Volt has been on the market for a year and went on sale in all 50 U.S. states last month. In January, the world's largest automaker plans to boost production to 60,000 a year from a rate of 10,000 annually.



Reagan shooter wants more time outside hospital (30 November 2011)
"This man is not dangerous. The evidence shows he is not dangerous," Hinckley's lawyer, Barry Levine, said at Wednesday's hearing in Washington.

Government lawyers, however, oppose the plan for visits of 17 and 24 days, saying Hinckley continues to be deceptive and that he "is a man capable of great violence."

A judge has granted Hinckley, 56, increasing freedom from Washington's St. Elizabeths Hospital in recent years. Most recently, he has been allowed to visit his mother's Williamsburg, Va., home for 10-day stretches.

During one of these visits earlier this year, Hinckley visited a Barnes & Noble instead of going to a movie as he was supposed to, Assistant U.S. Attorney Sarah Chasson said during the hearing. Unbeknownst to Hinckley, Secret Service agents watched as he approached the movie theater's ticket window but didn't buy a ticket. Then they observed him browsing in the bookstore, looking at books on Reagan and presidential assassinations. Before his mother came to pick him up, he returned to the theater and waited in the lobby as if he had seen the movie, she said.

Hinckley later lied to hospital staff and recommended the movie he was supposed to see, "Captain America," Chasson said. It wasn't the only time he has lied about his whereabouts, Chasson said.

Hinckley's lawyer acknowledged his client had lied but said that the episode doesn't make his client dangerous. Hinckley said he shot Reagan to impress actress Jodie Foster. But his diagnosis of major depressive disorder has been in remission for approximately two decades, his lawyer said, and a secondary diagnosis of narcissistic personality disorder is reduced. He still takes medication, but in low doses.

PAM COMMENTARY: Williamsburg, huh? Well, if he gets out, maybe Pam wants an interview! But not to ask the softball "how are you feeling" questions that the mainstream news will ask -- I want to know whether he REALLY was crazy enough to think he'd impress a lesbian actress into loving him by shooting the president, or if his Bush-loving family brainwashed him into shooting Reagan so that their buddy Bush Sr. could become president without waiting for the next election! I'm sure Bush Sr. could have sold much more crack cocaine and started his oil war sooner without Reagan getting in the way, after all. (Notice that everyone suspected the Vice President, LBJ, in the Kennedy assassination, too, which was probably correct.)

As far as I can tell, Hinckley didn't have even one grievance against Reagan! Yet there was so much to hate, if Hinckley had only paid attention to the president for even one day. Hinckley made no mention of Reagan endangering the flying public by firing workers during the PATCO strike, or of threatening nuclear war with the USSR like it was a joke, or of Iran-Contra and the peddling of crack cocaine, or of disregarding Congress with illegal wars in Central America proven by Hasenfus getting shot down, or of turning the northeast into a rust belt and bankrupting family farms, or bombing Libya, or invading Grenada... What kind of a Reagan-hater is THAT? Just supposedly loved some gay actress. Really? No payoff by the VP, perhaps?

Allow me to show you what a REAL Reagan-hater sounds like. And notice that no shooting took place, just a legal protest...



Pam remembers Ronald Reagan (FLASHBACK) (16 June 2004)
For the past week, television channels have been bombarding Americans with lengthy eulogies on the late President Reagan. To be on TV, people have to speak highly of the former President, and can't really be honest. My readers know that I'll give them better than that. Here's how I remember President Reagan -- honestly, without the pretty sugar coating you see on TV.

I was finishing high school as Reagan was elected, and immediately Reagan began to frighten everyone with his admiration and jokes of nuclear war. Even high school kids were terrified, at least the smart ones. It seemed the man's brain wasn't completely engaged, or if not completely, then not at all. But this was only an early indication of the man's world view -- that as long as he wouldn't suffer personally, it was OK to do anything to other people.

One of the first things Reagan did in office was fire the striking Air Traffic Controllers en masse, showing that he wasn't concerned at all about their employee grievances or passenger safety. My father traveled frequently for his job at the time, and didn't like President Jimmy Carter's deregulation of the airlines because it made air travel more dangerous. Reagan's move was terrifying to my father, and after the Air Traffic Controllers were fired, near-misses and plane accident statistics skyrocketed. This is a point which was only occasionally mentioned in the press. In fact, airline accidents & in-air near-misses remained high long after Reagan's strike-breaking move, possibly even to this day. This was probably because of the quality of people brought in to replace the striking workers on such short notice, and also because the striker's grievances were probably legitimate but were no doubt never addressed.

. . . The Contras, like Somoza before them, loved to torture and kill people. But most of all, the Contras loved to traffic cocaine, and were mercenaries for Oliver North's drugs for weapons operation covered in Webb's book Dark Alliance. Although most of the government's drug operatives claimed they worked for then-Vice-President Bush and not Reagan directly, Reagan and North were photographed together and seemed very friendly. [Additional note from Pam: In Gary Webb's book, Reagan is photographed with several other cocaine traffickers as well.] Reagan, of course, later claimed complete ignorance of the operation. This was probably a lie, but again could have been his lack of mental capabilities coming through. Whatever his excuse, he was President at the time and therefore ultimately responsible.

Reagan's illegal war in Nicaragua earned the United States the only terrorism conviction so far from the World Court -- a body which Reagan ignored, effectively making it a paper tiger. And of course Reagan didn't stop with Nicaragua. He bombed Libya because the dictator there was mouthing off too much, invaded and conquered the island of Grenada because he felt the former dictator was a commie, and fought sanctions against the then-Apartheid state of South Africa because he was comfortable with white supremacy -- the sanctions eventually passed anyway and led to the toppling of that race-based government.



Reagan dead 23 years after hit by Bush cabal (FLASHBACK) (7 June 2004)
After Reagan was allegedly shot by John Hinckley, Jr. barely two months into his first term, this curious item turns up in the Associated Press March 31, 1981:

Scott Hinckley, brother of John W. Hinckley Jr., who allegedly shot Reagan, was to have dined tonight in Denver at the home of Neil Bush, one of the vice president's sons...

Scott Hinckley [is] vice president of his father's Denver-based firm, Vanderbilt Energy Corp... Neil Bush lives in Denver, where he works for Standard Oil Co. of Indiana.

In 1978, Neil served as campaign manager for his brother, George W. Bush, the vice president's oldest son, who made an unsuccessful bid for Congress. Neil lived in Lubbock throughout much of 1978, where John Hinckley lived from 1974 through 1980...

Sharon Bush, Neil's wife, said... "From what I know and I've heard, they (the Hinckleys) are a very nice family and have given a lot of money to the Bush campaign."

We can also see that George W. Bush was just as honest and straightforward a man in 1981 as he is today -- UPI March 31, 1981:
Another of the vice president's sons, George W. Bush, lived in Lubbock in 1978 and ran unsuccessfully for Congress. Police have said John Hinckley Jr. lived in Lubbock at that time and once attended Texas Tech University.

PAM COMMENTARY: This is a story that seemingly is pro-Reagan, as were many stories after his death. (The man can't cause any more damage if he's dead, right? And nobody likes to tell the truth about the dead if they were horrible people.) But it's good in that it covers some of the reasons that the Bush and Hinckley families were thought to be "too close."



Groups challenge another permit for Shell Arctic drilling (29 November 2011)
O'Brien said Shell's latest permit was based on pollution estimates that are inherently unreliable because they are based on equipment that Shell did not identify and that the EPA never intends to test.

The agency, he said, arbitrarily determined that the Kulluk has the potential to emit 240 tons per year of nitrogen oxides and 200 tons of carbon monoxide. That's a lowball estimate under the 250 tons per year threshold that would make the vessel a major emitting facility, O'Brien said.

"EPA has allowed Shell to rely on the underestimate of emissions in order to classify Shell as a minor source and avoid the more stringent controls that are required for sources of the Kulluk's magnitude," he said.

The EPA has also declined to apply other standards of the Clean Air Act, he said, such as requirements within the immediate vicinity of the vessel where air pollution is expected to be at its highest levels and which fall within historic subsistence hunting areas.



No alarm: Everglades park to burn 31,000 acres this week (29 November 2011)
About 31,000 acres of Everglades land will be burned this week by the park's Fire and Aviation Division to decrease the chances of wildfires.

The burn began Tuesday and will continue Wednesday south of U.S. 41/Tamiami Trail on park lands, east of the Shark Valley park entrance and visitor center, and west of the L-67 canal.

Smoke will be visible, but authorities don't expect it to affect breathing or visibility. Authorities said that despite appearances, the fire will be under control.

Prescribed burns are an important part of resource management, said Linda Friar, spokeswoman for Everglades National Park.



BP spill may lead to criminal charges (29 November 2011)
Two years ago, a BP pipeline carrying a mix of oil, water and natural gas blew open on the North Slope, spilling what the oil company estimated was 13,500 gallons of crude.

Now that spill is being dissected in federal court to determine whether the circumstances leading up to it amount to criminal behavior by BP.

When the spill was discovered in November 2009, BP was on criminal probation for a misdemeanor conviction from an earlier, much bigger spill and under order not to commit any new environmental crimes. Federal prosecutors say BP violated its probation by failing to act on signs of trouble in a pipeline leading to its Lisburne Production Center, a pipeline that then froze and ruptured.

Prosecutors say BP is a serial environmental offender and want U.S. District Judge Ralph Beistline to revoke its probation from the 2007 misdemeanor conviction. If he does so, BP could be sentenced anew on the 2007 case and be hit with additional fines and another period of probation.



Penn State case paints familiar portrait for police, experts, victims (29 November 2011)
Jerry Sandusky was an icon. He was fun, motivating, successful, trustworthy. He was a coach, a mentor, a family man, a churchgoer and a dedicated philanthropist who split his life between two pursuits: Penn State football and helping disadvantaged kids.

Now, Sandusky is alleged to have repeatedly courted, groomed and abused young boys for at least 15 years. Those who know him well can't believe the accusations.

But police, prosecutors and sex crime experts say that Sandusky's alleged abuse is illustrative of sex predation across the country. It is an extremely high-profile version of what police departments and social services offices see regularly: A man in a position of trust is accused of abusing those who are most vulnerable.

Capt. Bill Carson of the Maryland Heights, Mo., police department, a 32-year veteran who has studied imprisoned sex offenders, noticed similarities between his cases and the Penn State case right away.



Stars featured on new postage stamps honoring vegetarians (29 November 2011)
But that was just one of many oddities on display Tuesday outside the Hollywood Post Office, where the blond bombshell joined former game-show host Bob Barker to promote postage stamps featuring famous vegetarians.

The limited-edition sheet of 20 44-cent stamps produced and sold by People for the Ethical Treatment of Animals, makes for an unusual assemblage -- linking Anderson, Barker, Woody Harrelson and Joan Jett to Pythagoras, Mohandas Gandhi, Leonardo da Vinci and Leo Tolstoy.

Anderson unquestionably was the main draw for the crowd of photographers, who started shouting requests the moment she stepped out of an enormous black GMC Denali SUV.

"Over your right shoulder, Pam!" "Just here, on your left!" "Pam! Pam! Paaaam-ela, look over here!"



Cal students sue over police tactics at protest (30 November 2011)
Two dozen UC Berkeley students and community members filed a federal civil rights lawsuit Tuesday, accusing university police and Alameda County sheriff's deputies of brutalizing them as they tried to set up an Occupy camp on campus.

The suit, filed in U.S. District Court in San Francisco, said law enforcement officers, under the direction of UC Berkeley Chancellor Robert Birgeneau, needlessly used their batons to jab nonviolent protesters outside Sproul Hall on Nov. 9.

The officers and deputies "conducted a planned, coordinated and violent attack against these peaceful protesters" by using "shocking, unconscionable and excessive force," states the lawsuit, which seeks unspecified damages.

The clash with police happened at UC Berkeley's Sproul Plaza, where protesters had tried to set up tents as part of an Occupy encampment. Videos of the confrontation led to several investigations and an apology from Birgeneau, who is named as a defendant in the suit along with several top university officials, campus Police Chief Mitch Celaya and Alameda County Sheriff Greg Ahern.

PAM COMMENTARY: That's the thing that puzzles me about cities using cops to attack these protests -- don't they remember anything about the 2004 RNC protests in New York City? New York couldn't afford the lawsuits they'd LOST, and so they had to change their policy to avoid arresting protesters. The First Amendment guarantees the right to assemble, therefore any arrest is like begging to be sued for civil rights violations. Violence against those exercising their rights is even worse -- monetary awards go up for injuries.



Occupy L.A.: Police load protesters onto buses headed for jail (30 November 2011)
On the north and west sides of City Hall, police were busy loading arrestees onto buses headed for jail.

Bomb-sniffing dogs were being led around the building, sniffing for molotov cocktails that police feared protesters would use, but which so far had not materialized.

Police discovered several protesters hiding in the trees. "You've got one up here, too?" Officer Norma Eisenmen asked a fellow officer about a demonstrator hiding in the foliage of a tree on Spring Street.

It appeared that getting him and others back on the ground was going to be the officers' biggest task as the night wore on.



Occupy L.A.: City Hall campsite left in shambles; small group remains (30 November 2011)
Much of the Occupy L.A. campsite was in shambles early Wednesday morning, with tents uprooted and strewn all over.

Most of the crowd either left or was arrested at about 2:10 a.m., but about three dozen occupiers remained on City Hall's south lawn, seated on the ground with their arms locked together in a giant circle.

Los Angeles Police Department officers pulled out the remaining occupiers one by one by their legs and arms, putting them into plastic handcuffs. Nearly all of the protesters went limp and had to be carried out.

The camp, which had existed for two months, was a mess. Tents had been pulled up by police, leaving behind a scene of litter, cardboard boxes, plastic tarps and clothes.

Several protesters remained up in the trees, but at about 2:15 a.m., a cherry picker from the LAPD bomb squad arrived to help police remove them.



Harvard Students Rally Against Apartheid (FLASHBACK), page 1 of 2 (28 April 1986)
Harvard Students Rally Against Apartheid, page 2 of 2
Over 300 people gathered in the Harvard Yard Saturday, April 19, to rally against Harvard University's investment in companies doing business in South Africa.

The rally was sponsored by the Southern African Solidarity Committee (SASC) of Harvard. SASC has built an "open university," consisting of a shanty-town and an "ivory tower" made of cardboard, scrapwood, and plastic in the middle of the yard.

One of the group's demands of the Harvard administration is rectification of damages from a letter sent to alumni, urging them to vote against candidates advocating divestment in Harvard's Board of Overseers election. The Board must approve or disapprove all actions taken by the Harvard Corporation. The letter was issued by Joan Bok, President of the Board of Overseers, and included in the packet of materials received by alumni when voting for members of the Board of Overseers. (A copy of the letter is on page 5)

According to Ljena Horwitz, a sophomore involved in the "Open University," the Harvard administration has stated that the Open University is a form of freedom of speech, and that they would not take it down. However, there is concern that this may change when commencement, traditionally held in the Harvard Yard, draws near.

PAM COMMENTARY: With today's occupy protests, I'm reminded of another big movement that was eventually successful. When I happened upon this Harvard protest in the mid-80s, my university (Wisconsin) had already divested years earlier, but it was great to see Harvard students working toward the same goal.

I offer this as a word of encouragement to today's protesters, who are really great kids for trying to make a difference. Big movements like this are always successful -- with enough time and people, the Vietnam war ended, women have the right to vote, segregation has ended, as has apartheid in South Africa. It's just a matter of time and effort.

The typos weren't mine -- back in the day, typesetting machines weren't anything like the word processors of today. Today's microcomputers were just barely getting started, and they were quite limited. But it was great to see the Black Student Union at UW-Milwaukee run the story on their front page. (Thanks to Frankie R., wherever you are!) Wisconsin had already divested, but a shantytown in Harvard's yard was still news.



U.S. to pay Lantana widow $2.5 million for the 2001 anthrax attack that killed her husband (29 November 2011)
Bob Stevens, 63, died in October 2001 days after he opened an anthrax-laced letter while working as a photo editor for the then-Boca Raton-based Sun, a supermarket tabloid owned by American Media Inc. In the shell-shocked days following the Sept. 11 terrorist attacks, his death and subsequent deadly anthrax letter bombs sent to news outlets in New York City and Congressional offices in Washington, D.C. gripped the nation.

A $100 million investigation - the largest in FBI history - fingered Bruce Ivins, a researcher at the U.S. Army Medical Research Institute of Infectious Diseases at Fort Detrick, Md., as the perpetrator. Ivins killed himself in July 2008, shortly before he was to be charged in connection with the attacks that killed Stevens and four others.

After living with the case for eight years and reading scores of classified documents, Schuler said he isn't convinced Ivins was solely responsible. If Ivins did turn the anthrax spores into powder, he would have needed much more than the 21 hours the FBI said he spent concocting the toxin on weekends before the attacks.

"He would have had to start a lot earlier than the FBI says and done it over a period of years," he said.

Officials at the U.S. Justice Department declined comment on the settlement.



21 August 2008 Interview of Professor Francis Boyle by Alex Jones on the anthrax attacks of 2001 (FLASHBACK) (10 October 2004)
FRANCIS A. BOYLE: Well, I believe the first anthrax attack was designed to ram through the Patriot Act, because Senator Daschle and Senator Leahy were holding it up. And once the anthrax occurred, the attacks occurred, it rammed right through. Indeed, on the renewal of the USA Patriot Act, Senator Feingold was holding it up, and all of a sudden out of nowhere some white powdered substance appeared at the -- I think one of the Senate office buildings.

ALEX JONES: Yeah, I remember.

FRANCIS A. BOYLE: There was an anthrax scare. And then, all of a sudden the renewal of the Patriot Act went through. Now that was not real anthrax. It didn't have to be real anthrax this time.

ALEX JONES: It's a reminder.

FRANCIS A. BOYLE: Just for your question on the media, I think the culprits here wanted to send a message to the news media as well -- that if you really cover this story, you risk your lives.

ALEX JONES: No, that's it. And then the people that did the story on the Bush daughters falling down drunk in Austin -- the editor gets the first letter. I mean, so this is a thinly veiled threat to everyone. So I guess the perpetrators, that's why Congress goes along with the wars and goes along with all of it. Because I've talked to people in Congress who privately are like "Yeah, yeah, we know what happened." Do you agree that it's just an open mafia message, then, is what you're saying? And that Congress knows! I mean, they know who did it!

FRANCIS A. BOYLE: I think -- you know, people in Congress, I stay in touch with them, I've sent them my materials. You know, they're smart, intelligent people. I think they know who was responsible for this. I don't think they believe the cock-and-bull FBI explanation. But of course they're afraid! Their lives are on the line! I think what we have to do now is insist on a full-scale Congressional investigation, not some type of Presidential Commission cover-up along the lines of the 9/11 report.

PAM COMMENTARY: This and the next link give insight on who was really behind the 2001 anthrax attacks.



Why Bob Stevens and the NY Post were targeted (FLASHBACK) (10 October 2004)
It seems likely the letter that killed Bob Stevens was addressed to Photo Editor, The National Enquirer. But the address for the Enquirer was no longer current. They had moved to the American Media Building and so it was that the letter came into Bob Stevens hands. Was he the only photo-editor in the building that day? Did he sub for The Enquirer photo editor? Who would have had a grudge against the tabloid and the photo-editor? Well, probably a lot of people, but none of them with this particular weapon at their disposal. No one in the putative CIA/intelligence cabal seems likely to have had any grudge against The National Enquirer either. Except for one. Except for George W. Bush. The Enquirer had published the picture of Jenna Bush, falling down drunk and looking like she was humping another girl's leg.

For Bush it was personal. A picture of his drunken daughter made him look bad and brought up all his drinking, drugging and partying issues. And who knows, maybe he loves his daughter and was angry about the publication of a picture that made her look like a drunken whore. But I doubt Bush is capable of love, except self-love. This picture might have been an attack on that self-love, Jenna being an extension of himself, the child most like him, the party girl, not bright but fun, while daughter Barbara is the good child, the good student, the smart one. She represents Jeb in this equation. But even Barbara couldn't be attacked with immunity.

The next target was at The New York Post. It's addressed to Editor, New York Post, 1211 Ave of the Americas, New York, NY 10036.

Why would he and the Post be a target? If you go to their search page and do a search for Jenna what you come up with is a plethora of articles on the Boozing Bush Twins. More and worse than anything published in The National Enquirer. I believe the NYPost's many articles on the boozing Bush twins made them a target.

PAM COMMENTARY: It's assumed Bob Stevens was targeted with anthrax by GEORGE W. BUSH, as retaliation for pictures of Bush's daughter JENNA falling down drunk, published by someone else but whose mail was rerouted to Stevens.

However, I've never heard anyone other than this blogger claim that Bush's other daughter or his brother Jeb are actually intelligent people. In fact, the first time I saw Jeb Bush on TV, in one of his campaign ads in Florida, I didn't even know who he was and therefore what his drug-dealing father had done. But I knew what Jeb Bush was as soon as I saw his video. "He's all coked up. I can tell just by looking at him," I said to the man sitting next to me.

The man lamented that the Democrat running against Bush looked too goofy to win, although it was a shame, he said, because Buddy MacKay was a good man.

As a twist of history, Buddy McKay actually would become Governor of Florida before Jeb Bush. Governor Lawton Chiles died in office, and so Buddy McKay took office until Jeb Bush assumed his new role as Governor and the Y2K election-fraudster-in-chief.



Pepper-Spray Creator Decries Use of Chemical Agent on Peaceful Occupy Wall Street Protesters (29 November 2011)
AMY GOODMAN: UC Davis police pepper spraying students two weeks ago as they peacefully protested at UC Davis. We're joined now by Kamran Loghman who helped the FBI develop weapons grade pepper spray in the 80's and developed guidelines for police departments using the spray. He is joining us from Washington, DC. Welcome to Democracy Now!. Talk about your reaction to the use of the chemical agent that you helped the FBI develop.

KAMRAN LOGHMAN: Shocked and bewilderment. I mean, I saw it and the first thing that came to my mind wasn't police or students but my own children sitting down, having an opinion, and their being shot and forced by chemical agents.

AMY GOODMAN: How did you develop this in the 80's? How did you help develop pepper spray, Kamran Loghman?

KAMRAN LOGHMAN: Pepper spray was available in those days as a dog repellant, but it did not have the strength to be a weapon grade product for law enforcement and military application, so it went through a series of research and development and a lot of field testing and by the time it became available, it went under three years of study at the FBI Firearms Training Unit in Virginia and became a standard issue with almost every police department in the United States. I was involved in all the research and development and basically development of the product.



Senate rejects effort to ease terrorist detainee policy in defense bill (29 November 2011)
The Senate rejected an amendment on Tuesday that would have removed a provision from the pending Defense spending bill to toughen U.S. policy towards suspected terrorists captured on the battlefield or on the home front.

The amendment, defeated 37-61, would have struck a section of the spending bill that authorizes the president to use "all necessary and appropriate force" to detain people suspected of terrorism and instead would have implemented a timeline to allow further hearings and opportunities for the military to make recommendations on how detainee policy ought to change.

Prior to the vote, the amendment's author, Sen. Mark Udall (D-Colo.), argued that military and law enforcement professionals ought to be given a louder voice in the deliberation over a policy that could so drastically affect the execution of their duties.

"We are ignoring the advice and the input of the director of the FBI, the director of the intelligence community, the attorney general of the United States, the Secretary of Defense and the White House," said Udall.

"My amendment would take out these provisions, and give us in the Congress an opportunity to take a hard look at the needs of our counterterrorism professionals, and respond in a measured way that reflects the input of those who are actually fighting our enemies," Udall had said on the Senate floor. "The secretary of Defense is warning us that we may be making mistakes that will hurt our capacity to fight terrorism at home and abroad."



Rand Paul Aims to Kill "Indefinite Detention" Provision of Controversial Bill (29 November 2011) [AJ]
With the bill expected to be up for a vote within 48 hours, Senator Rand Paul has offered an amendment to the National Defense Authorization Act that will kill a provision allowing the military to detain individuals, including American citizens, without trial or due process.

The "indefinite detention" sections of the NDAA bill would turn the whole of the United States into a "battlefield" and hand the executive branch the power to have the military arrest U.S. citizens and hold them without trial.

The provision is merely an update to the "parallel legal system" had been in place under the auspices of the war on terror for over a decade, "In which terrorism suspects -- U.S. citizens and noncitizens alike -- may be investigated, jailed, interrogated, tried and punished without legal protections guaranteed by the ordinary system," as the Washington Post reported in December 2002.

In attempt to kill the indefinite detention provision of the legislation, Senator Rand Paul aims to strike Section 1031 from the bill, which reads as follows.

"Congress affirms that the authority of the President to use all necessary and appropriate force…includes the authority for the Armed Forces of the United States to detain covered persons…Detention under the law of war without trial".



Glenn Greenwald: Is Obama Fulfilling the Neocon Dream of Mass Regime Change in Muslim World? (28 November 2011) [DN]
AMY GOODMAN: That was General Wesley Clark. Glenn Greenwald, the significance of what he said?

GLENN GREENWALD: So, that seems like a fairly radical plan, and he's talking about, what he calls, this neocon cabal that had implemented this extremist militaristic vision justified on the basis of 9/11. He actually goes on to describe how Paul Wolfowitz, ten years earlier, was talking about these things well before 9/11. But, what struck me in listening to that video just a couple of days ago is that if you go down that list of Seven countries that he said the neocons had planned to basically change the governments of, you pretty much see that vision, despite the perception that we have a Democratic president and therefore the neoconservative movement is powerless, is pretty much being fulfilled. I mean, the governments of Iraq and Libya and Lebanon, three of those countries, have been changed, including Libya this year by military force. You then look at Somalia and Sudan where the Obama administration in Somalia has, according to The Washington Post just this weekend, massively escalated it's proxy fighting and drone attacks, we're involved in trying to subvert and control Somalia in all sorts of ways. We have a modest deployment to the south part of Sudan. But, that's another country where we're now militarily active and trying to control. And then the most important countries on that list, Iran and Syria, are clearly the target of all sorts of covert regime change efforts on the part of the United States and Israel. That is clearly the goal the U.S. government has adopted for itself, is to get rid of the Iranian laws and the Assad regime in Syria. And so, if you look at what Clark described in a way that he intended to be very frightening an extremist, that the neocons wanted to do in these seven countries, it seems pretty clear to me that although we may not be doing it with as much of an overt war as the neocons would like, it's just a slightly more subtle and different means of achieving the same end.

AMY GOODMAN: And the significance of the drone strikes and fitting it in with the Project for a New American Century, what's happened Pakistan now, Pakistan saying the U.S. has to clear out of a base that is believed to be being used by the United States to launch drone strikes, but drone strikes not only in Pakistan?

GLENN GREENWALD: Well, this is what's so amazing to me. If you look back at what the Congress did in the wake of 9/11 when it enacted the authorization to use military force, if you look at that authorization, it's incredibly narrow, as it turns out. If you go and actually read it, it says the President is authorized to use military force against those who perpetrated the 9/11 attack and those countries who harbored those individuals. That's it, that's the only authorized use of military force. Well, here we are more than a decade later, and there was an article in The Washington Post from a week ago where U.S. officials anonymously are saying that, in essence, Al Qaeda, the group that perpetrated the 9/11 attack according to the government, is now dead. There's only two leaders left they say in that entire region. It already rendered "effectively inoperable". There is no more Al Qaeda left in Afghanistan or Pakistan according to the U.S. government. The group that perpetrated 9/11, according to it is no longer even existing. And yet, here we are engaged in extraordinarily broad military efforts, constantly escalating in numerous parts of the world. There's six different countries in which the U.S. is actively using drones; in Afghanistan, Pakistan, Iraq, Somalia, Libya and Yemen, against groups that didn't even exist at the time that 9/11 was perpetrated. And constantly, what you find is we are killing all sorts of civilians. There was just a story, a horrible story from four days ago where a U.S. air-strike in Afghanistan slaughtered an entire family of children, six children between the ages of 4 and 12. What we're doing in essence is not only going way beyond what we were supposed to be doing when the Congress authorized military force, but what we're really doing is we're constantly manufacturing the causes of our war. Everywhere we go, every time we kill Pakistani troops or kill children in Yemen or in Afghanistan, we're generating more and more anti-American sentiment and violence, and therefore, guaranteeing we will always have more people to fight.



Harvard researchers build flexible robot that can crawl, slither under a pane of glass (28 April 1986)
LOS ANGELES -- Harvard scientists have built a new type of flexible robot that is limber enough to wiggle and worm through tight spaces.

It's the latest prototype in the growing field of soft-bodied robots. Researchers are increasingly drawing inspiration from nature to create machines that are more bendable and versatile than those made of metal.

The Harvard team, led by chemist George M. Whitesides, borrowed from squids, starfish and other animals without hard skeletons to fashion a small, four-legged rubber robot that calls to mind the clay animation character Gumby.

In recent years, scientists have been tinkering with squishy -- sometimes odd-looking -- robots designed to squeeze through hard-to-reach cracks after a disaster like an earthquake or navigate rough terrain in the battlefield.

PAM COMMENTARY: They look like giant parasitic worms.



States face bleak economic forecast, report says (28 November 2011)
States are caught in a fiscal vise as weak economic growth, dwindling federal help and increasing appeals from hard-pressed local governments squeeze their budgets.

Things have improved since the worst of the recession, but states still face a dire fiscal situation, according to a report to be released Tuesday by the National Governors Association (NGA) and the National Association of State Budget Officers (NASBO).

The Fiscal Survey of States says that even as states struggle with tepid revenue growth, they will be called on to spend more because of the economic distress caused by continued high unemployment.

"State budgets are certainly improving; however, growth is weak, and there is not enough money for all the bills coming in," said NASBO Executive Director Scott Pattison. "State officials will still be cutting some programs, and increases in funding for any program except for health care will be rare."




Stonehenge finds hint at rituals far more ancient than the stones (29 November 2011)
Scientists using the latest in modern boffinry to peel back the layers of time report that they have made important new discoveries at Stonehenge, hinting that the site was already a very ancient centre of ritual when the stones were erected more than 5,000 years ago.

In particular, archaeologists are excited by the discovery of two pits on the ancient "Cursus" pathway near Stonehenge. When viewed from the mysterious "Heel Stone" -- which stands alone just outside the entrance to the henge proper -- these pits are aligned with the positions of sunrise and sunset at the midsummer solstice, arguing that they played a role in celestially-based rituals. It's thought that the pits may have held large standing stones, wooden poles or totems, or perhaps been used for ceremonial fires.

"This is the first time we have seen anything quite like this at Stonehenge," enthuses archaeology professor Vince Gaffney.

"It provides a more sophisticated insight into how rituals may have taken place within the Cursus and the wider landscape. These exciting finds indicate that even though Stonehenge was ultimately the most important monument in the landscape, it may at times not have been the only, or most important, ritual focus and the area of Stonehenge may have become significant as a sacred site at a much earlier date.

PAM COMMENTARY: When my father was alive, he pointed out something about Stonehenge that's so true, but I rarely see mentioned today -- that people had to know when it was safe to plant their crops. It was a matter of survival to know the exact start of the annual planting season, and with enough experience and study through the years, the sun's position would tell them that. Plant your seeds BEFORE the winter season ends, and you could lose your crops for the year, would only have food from hunting and gathering to feed your family.

People can assume that Stonehenge's people were "worshipping" the sun, but tracking the sun's cycles were important regardless of spiritual beliefs. With the weather satellites and tracking electronics we have today, we don't have to do it for ourselves anymore. But if we ever lose those systems, we'll be building our own versions of Stonehenge.



Va. to collect deer samples for wasting disease testing (28 November 2011)
Virginia game officials are planning another round of collecting deer samples from hunters in an ongoing effort to combat chronic wasting disease.

The Department of Game and Fisheries says any deer killed in a containment area on Dec. 3 must be brought to a designated sampling station. Samples previously were collected Nov. 19 and Nov. 26.

The area's boundaries are west of Interstate 81 in Frederick County and the city of Winchester, and west of I-81 and north of Route 675 in Shenandoah County.

Chronic wasting disease affects the brains and nervous systems of deer and elk.

Virginia's first case was detected in 2009 in Frederick County. A second deer killed about 1.5 miles from the first site in 2010 tested positive.

PAM COMMENTARY: It might be a good time to review Mark Purdey's organophosphate model of mad cow disease, and also Dr. Lawrence Broxmeyer's bacterial model of the disease.



Canadian army short on mid-level leadership due to Afghan mission (28 November 2011)
OTTAWA -- Canada's new training mission in Afghanistan is putting the army's "long-term health" at risk because of the demands being placed on the force's small number of sergeants, captains and other mid-level leaders, a new defence department report indicates.

There are now 19,500 full-time soldiers in the Canadian army, 3,000 more than in 2004. The force shrank significantly through the 1990s and early 2000s because of deep budget cuts, but began expanding again with Canada's involvement in combat operations in Kandahar starting in 2005.

That growth, however, hasn't been without its own problems, says the departmental performance report, an annual, internally-produced publication that looks back at the department's work over the past year.

"While Regular Force expansion has resulted in the Army having the right number of personnel, they are not distributed through the necessary ranks," the report reads.



Water pollution traced to La Brea Tar Pits (29 November 2011)
For years, residents living near Ballona Creek and environmentalists have complained of mysterious sheens of oil and grease in the western Los Angeles County waterway, often blaming industrial dumping, urban runoff or other man-made causes for the pollution.

One cause that apparently never crossed their minds: the La Brea Tar Pits.

It turns out the tourist attraction and preferred field trip destination of seemingly every grade schooler in the region has sent oily wastewater spilling into the highly polluted creek.

The tar pits, in Wilshire Boulevard's Miracle Mile neighborhood, overflow during heavy rains, overwhelming the devices that separate oil from water. Polluted runoff then gets into the storm drain system, spilling into the creek and emptying into the ocean, according to county planners.

It's unclear how big a polluter the naturally occurring tar pits have been. Still, the release of pollutants has cost the county money.



Occupy L.A. protesters to seek court order to block eviction (28 November 2011)
Protesters plan to file for a federal injunction that would prevent police from dismantling the Occupy L.A. encampment around City Hall.

The complaint, which was to be filed at 10 a.m. Monday in federal court, names the city of Los Angeles, Mayor Antonio Villaraigosa and LAPD Chief Charlie Beck, alleging that the protesters' civil rights were violated. The three protesters who planned to file the suit would be seeking a court order to prevent the city from evicting the camp from the City Hall lawn.

The complaint accuses the city of engaging in "arbitrary and capricious action in violation of the 1st and 14th Amendments by first approving the Occupy presence for 56 days before suddenly revoking permission through the unilateral action of defendants."

Chief Deputy City Atty. William Carter said the city attorney's office was reviewing the complaint and was ready to respond or appear if necessary.



Gov. Gen. David Johnston calls on oilsands to improve operations (28 November 2011)
OTTAWA -- Gov. Gen. David Johnston on Monday praised the oilsands as a "great Canadian development" but added the industry can do a better job at improving its operations and public image.

Johnston made the comments at the Canada Foundation for Innovation's annual public meeting in Ottawa. Early in his presentation, he spoke of the need to better combine Canada's "two economies" of commodities mining and the creation of "high-value goods and services."

He brought up the oilsands when asked to elaborate on this notion in a question-and-answer session after his formal remarks.

"I know there's a controversy about the oilsands, but that's a great Canadian development," he said. "Those were resources that were of no use to anyone (until) Samuel Hearne discovered them."



Ringling circus agrees to $270K fine by USDA (28 November 2011)
In inspection reports from 2007 through this year, inspectors said circus handlers made elephants perform when they were ill and used the same wheelbarrows to feed meat to tigers and haul away their waste, among other allegations.

An inspection report from August alleged that a 35-year-old female Asian elephant, Banko, was forced to perform at a show in Los Angeles despite a diagnosis of sand colic and observations that she appeared to be suffering abdominal discomfort. Circus officials told the inspectors that separating Banko from the performing elephants would have been even more distressing to her.

The inspection reports also cited splintered floors and rusted cages used to contain big cats such as tigers, and an incident in March 2008 where two zebras briefly got loose from their enclosure at 1st Mariner Arena in Baltimore. In 2010, another zebra escaped its enclosures in Atlanta and had to be captured by area law enforcement, according to the reports.

Feld spokesman Steve Payne said that, generally, the circus has seen an increase in recent years in inspections not only by the USDA but also by state and local regulators. He said that from June to September, one of the circus' traveling units was inspected 82 times by 18 different agencies.

"We're highly regulated. We accept that regulation. We embrace it," Payne said.

Norfolk-based People for the Ethical Treatment of Animals, which has filed numerous complaints with USDA against the circus, especially for its handling of elephants, said the fine is a good first step. But it called on the government to confiscate the elephants.



Hospital's heart diagnoses surge after pay changed (28 November 2011)
From 2008 through 2010, Chino Valley Medical Center in San Bernardino County claimed that 35.2 percent of its Medicare patients were suffering from acute heart failure - a dangerous, often-deadly breakdown in the heart's ability to pump blood.

That's six times the state average, according to a California Watch analysis of Medicare billing data.

This reported surge of heart failure among older patients entitled the hospital's parent company, Prime Healthcare Services, to bonus treatment payments from the federal government worth thousands of dollars per case, Medicare records show.

The hospital appears to have taken advantage of Medicare rule changes that authorized bonus payments for treating patients with major complications.

In 2006, before Medicare began making bonus payments, the hospital reported no acute heart failure cases, records show. From 2008 through 2010, after the new reimbursement system was phased in, the hospital said it treated 1,971 Medicare patients for acute heart failure, according to the billing data.



Some boys with autism have larger brains: study (28 November 2011)
WASHINGTON -- Abnormal brain growth starting at four months of age occurs in a type of autism in which toddlers lose language and social skills they once had, according to a US study published Monday.

The brains of boys with regressive autism grew six percent larger than typically developing counterparts and toddlers who showed signs of autism early in life, a form called early onset autism.

The research, involving 180 subjects and described as the "largest study of brain development in preschoolers with autism to date," also found no evidence of a brain growth spurt in girls with autism.

"This adds to the growing evidence that there are multiple biological subtypes of autism, with different neurobiological underpinnings," said co-author David Amaral, research director of the MIND Institute at University of California, Davis.

PAM COMMENTARY: Any cross-checking against children's vaccine records? Any prenatal vitamin and mineral level testing on the mother? Or on the infant after birth? What about heavy metal level testing? That's the problem with these types of "studies." They have their theory, and never investigate anything that could lead them down a different path.



Suspect in East Coast rapes to be sent to Va. (28 November 2011)
A Connecticut judge has agreed to extradite a man suspected in rapes along the East Coast from Connecticut to Virginia.

New Haven Superior Court Judge Roland Fasano said Monday he would proceed with the extradition of Aaron Thomas.

Thomas was arrested in March in his hometown of New Haven. Authorities say DNA confirmed that he is responsible for rapes and other attacks on 17 women from Virginia to Connecticut over the span of a decade.

Virginia prosecutors petitioned to have Thomas face trial first in their state, and Connecticut officials agreed to the extradition request.



Stalin's daughter dies; had lived in Richland Center (28 November 2011)
Madison - Soviet dictator Josef Stalin's daughter, whose defection to the West during the Cold War embarrassed the ruling communists and made her a best-selling author, has died. She was 85.

Svetlana Alliluyeva, who was known as Lana Peters since 1970, died of colon cancer Nov. 22 in Wisconsin, a state where she lived off and on after becoming a U.S. citizen, said Richland County Coroner Mary Turner.

Her defection in 1967 - which she said was partly motivated by the poor treatment of her late husband, Brijesh Singh, by Soviet authorities - caused an international furor and was a public relations coup for the U.S. But Alliluyeva, who left behind two children, said her identity involved more than just switching from one side to the other in the Cold War. She even moved back to the Soviet Union in the 1980s, only to return to the U.S. more than a year later.

Alliluyeva carried with her a memoir she had written in 1963 about her life in Russia. "Twenty Letters to a Friend," was published within months of her arrival in the U.S. and became a bestseller.

When she left the Soviet Union in 1966 for India, she planned to leave the ashes of her late third husband, an Indian citizen, and return. Instead, she walked unannounced into the U.S. embassy in New Delhi and asked for political asylum. After a brief stay in Switzerland, she flew to the U.S.



Lana Peters, Stalin's Daughter, Dies at 85 (28 November 2011)
Her three successive names were signposts on a twisted, bewildering road that took her from Stalin's Kremlin, where she was the "little princess," to the West in a celebrated defection, then back to the Soviet Union in a puzzling homecoming, and finally to decades of obscurity, wandering and poverty.

At her birth, on Feb. 28, 1926, she was named Svetlana Stalina, the only daughter and last surviving child of the brutal Soviet tyrant Josef Stalin. After he died in 1953, she took her mother's last name, Alliluyeva. In 1970, after her defection and an American marriage, she became and remained Lana Peters.

Ms. Peters died of colon cancer on Nov. 22 in Richland County, Wis., the county's corporation counsel, Benjamin Southwick, said on Monday.

Her death, like the last years of her life, occurred away from public view. There were hints of it online and in Richland Center, the Wisconsin town in which she lived, though a local funeral home said to be handling the burial would not confirm the death. A county official in Wisconsin thought she might have died several months ago. Phone calls seeking information from a surviving daughter, Olga Peters, who now goes by the name Chrese Evans, were rebuffed, as were efforts to speak to her in person in Portland, Ore., where she lives and works.



Restoring Factchecking (28 November 2011)
6. My take: in the near term we can build a network of networks of factcheckers, both professional and citizen. This requires a little standardization of the way each factchecking database represents factchecks, whether of statements, public figures (mostly politicians), and pundits. That is, each factchecking database would respond to a query in a standard format, and return a verdict and a link to the reasoning behind that verdict. The devil's in the details, for example, a search regarding a statement would need to recognize different versions and phrasing of a particular statement.

7. News sites would need a means to indicate which statements, public figures, or pundits which have been factchecked. The indicator could be a widget, which when clicked, queries the database, or it could be pre-populated. It could also take the form of "truth goggles," a project of the MIT Media Lab, where a cursor placed over a statement would display the results of factchecking.

8. The widget or truth goggle could also be used to request factchecking. Either technique would be enhanced by browser plugins which might automatically scan text or video for previous factchecking.

7. Alternatively, in real-time video interviewing, the database could be checked quickly. For example, if an interviewer suspects the interview subject is misstating facts, a control room operator could quickly search factchecking database.

PAM COMMENTARY: I smell the next web site by Craig Newmark... (Newmark is the founder of Craigslist, for those who don't already know.)



Five toxic holiday gifts you should never buy a loved one for Christmas (27 November 2011)
In this article, I expose five dangerous gifts that may literally increase the risk of disease and death. Whatever you give your family and friends this holiday season, please avoid giving these five dangerous gifts

Dangerous gift #1) Perfumes and colognes (promote cancer)
A typical perfume product contains over 20 cancer-causing chemicals, and they're absorbed right through the skin. Perfumes and colognes -- or any fragrance product, for that matter -- are direct causes of cancer which remain utterly ignored by the cancer industry (that just happens to be more interested in high-profit treatments rather than profit-destroying prevention strategies).

The only "safe" perfume is one made entirely from essential oils. Legally speaking, nearly all perfumes sold in the state of California should be labeled with cancer warnings under Proposition 65, but the state never enforces this law against giant perfume corporations (interesting, huh?).

Dangerous gift #2) Processed meats, hams and sausages (promote cancer and diabetes)
You see these heavily promoted during the holiday season: Sausages, hams and other specialty meats, usually sold with natural-sounding language to make them appear wholesome and home-grown. In reality, almost 100% of these meats contain sodium nitrite, a dangerous cancer-causing chemical that's used to turn these meats red and prevent spoilage by killing living organisms.

Sodium nitrite is linked to both an increase in cancer as well as type-2 diabetes due to harmful effects on the pancreas. The USDA once tried to ban sodium nitrite from the food supply in the 1970's but was overruled by the meat industry (which now basically runs the USDA). While processed holiday meats might be a very effective gift to give someone you wanted to murder, they are simply not appropriate to give to someone you care for.



Wisconsin's Governor Recall drive is picking up steam (26 November 2011)
Madison - The cars pulled up to the curb on a west side street and within a minute or two they pulled away, leaving behind the drivers' signatures to recall Gov. Scott Walker and Lt. Gov. Rebecca Kleefisch.

The recall drive is rolling around Wisconsin, with petition circulators holding everything from midnight parties to this curbside collection effort. Scores of drives statewide have been held on some days, focusing on everything from Black Friday retailers to deer-cleaning stations, sporting events and holiday parades.

This group of about 80 volunteers has been working in shifts of six to eight people to collect signatures on a series of high-traffic Madison streets that are wide enough to let a steady stream of cars pull over safely without having to go into a parking lot. For a week, this group alone has been averaging some 400 signatures a day, with many stops taking less time than the average fast food drive-through.

"I care a lot about Wisconsin, and it's really hurting to see it being dismantled," said volunteer Gary Nelson, a former longtime math teacher in the Madison School District.

Organizers of the recall effort against Walker say volunteers such as Nelson gathered more than 105,000 signatures over the first four days, though the figure can't be independently verified. If accurate, that number easily tops early figures in a similar petition drive in the larger state of Ohio as well as what Wisconsin organizers say were their own targets.

PAM COMMENTARY: I heard a Republican on a talk show say it best -- when Walker was running for office, he never told people that he'd be attacking bargaining rights for teachers and public employees. It's simply not what people want from their governor.



Black Friday Shopper Who Allegedly Pepper Sprayed Customers Turns Herself In (26 November 2011)
LOS ANGELES -- A woman suspected of showering Black Friday shoppers with pepper spray surrendered to authorities but was released pending further investigation after she refused to discuss the incident, police said Saturday.

The woman, whose name was not released, is suspected of firing pepper spray into a crowd in order to clear a path to a crate of Xbox video game players that were being unwrapped late Thanksgiving night at a Walmart in the upscale Porter Ranch section of the San Fernando Valley.

The suspect got away in the confusion, and it was not known if she bought one of the Xboxes. Ten people suffered minor injuries from the spray and 10 others sustained cuts and bruises in the ensuing chaos.

"Last night at 8:30 the suspect involved in the pepper spray incident at the Porter Ranch Walmart turned herself in," police Sgt. Jose Valle said Saturday. She immediately invoked her right against self-incrimination, however, and refused to discuss the incident further.



Wooing Hollywood with Alaska money (26 November 2011)
In the winter woods of Kincaid Park, an Anchorage police detective played by Jon Voight tells a greasy kidnapper to let the child go. Voight's breath steams in the cold. Crack! One gunshot. Then another.

Behold the opening moments of "Beyond," a low-budget crime thriller that premiered earlier this month at the Bear Tooth theater to a friendly crowd of Alaska politicians and local film industry insiders, stagehands and police officers. The picture, a supernatural whodunit, could have been shot virtually anywhere.

The producers chose Alaska, where a 3-year-old subsidy program allows eligible movies and television shows to be reimbursed by the state of Alaska for a third of their budgets. Among the things covered: star and crew salaries, transportation, set construction and wardrobe, editing and other production costs, food and hotels. The Alaska incentives are among the most generous in the country, according to a December 2010 study.

As other states wrestling with budget deficits roll back or rethink their own film industry subsidies, Alaska's program continues, so far doling out $13 million to a string of reality-TV shows and, increasingly, feature movies. Producers for movies big and small say it's a key reason they're here.

PAM COMMENTARY: Maybe Alaska's traffic situation can handle major streets and freeways blocked for HOURS as filmmakers shoot car chase scenes, but in California nobody wants to get stuck behind those things. People have to pick up their kids from day care, make it to their second jobs, or suffer their usual 2-hour commutes, not counting the occasional accident or road work. I never understood how an industry's business plan could include inconveniencing thousands of people without their consent, or how granting public space to them is more important than today's protesters occupying parks. The amount of smog the movie industry produces just from holding up traffic in urban areas probably rivals an old coal-fired power plant or two.



Cyber commandos spill phone numbers of top Cuban officials (26 November 2011)
Want to know the home address of Cuban ruler Raul Castro's daughter? How about the home phone number for his No. 2, Jose Ramon Machado Ventura? Or the cell number for Minister of Communications Ramiro Valdes?

A Miami-based website is publishing those and myriad other details on the private lives of top Cuban officials, saying it wants to warn "the darlings of the dictatorship" that they will face a dark future if the government collapses.

Also obtained from inside Cuba are digital lists of the cell phone numbers for tens of thousands of security and intelligence officers, and the street addresses of virtually every single military base on the island, contributors to the site say.

The leak of such personal details, out of a communist-ruled country where secrecy has long been paramount, reflects the Castro government's growing inability to control the flow of information in the age of the Internet.

"Technology is going to destroy them," said one post on the website CubaalDescubierto -- Cuba Uncovered -- where the details are being posted by FUEGO, or "fire," a group that claims to be made up of Cubans in Cuba and on the outside.

PAM COMMENTARY: People have used this tactic occasionally on American officials, too, but not very often. It's basically threatening those in power with unwanted phone calls and visits from people who they've harmed, or who simply disagree and are bold enough to contact them directly.



Authorities searching for 'dangerous and lethal' drugs stolen from a West Palm Beach Fire Rescue vehicle (27 November 2011)
Authorities are seeking the public's help in locating a box of medications that was stolen from a fire rescue vehicle in West Palm Beach on Saturday.

The box, which contains drugs that are considered "extremely dangerous and lethal," was stolen from the vehicle of a West Palm Beach Fire Rescue supervisor. If the drugs in the box are ingested or injected, they can leave the user paralyzed or unconscious, leaving him or her without the ability to breathe, which will result in death, according to a written release by the fire rescue department.

The release states that the box is orange, with the initials "R S I," and contains three vials of Ketamine, three syringes of Etomidate and two vials of Norcuron.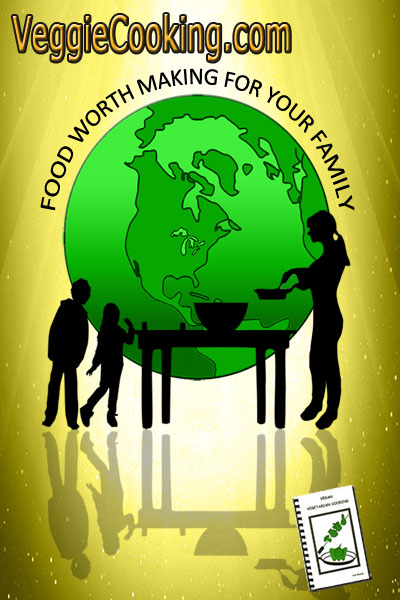 Back to Pam's NEWS ARCHIVES


Back to Pam's vegan vegetarian FUN page

Pam's vegan vegetarian cookbook, with vegan vegetarian recipes


Sources (if found on major news boards):
[AJ] - InfoWars.com, PrisonPlanet.com, or other Alex Jones-affiliated sites
[BF] - BuzzFlash.com
[DN] - DemocracyNow.org
[R] - Rense.com
[WRH] - WhatReallyHappened.com

---------------------------