Pam Rotella's Vegetarian FUN page -- News on health, nutrition, the environment, politics, and more!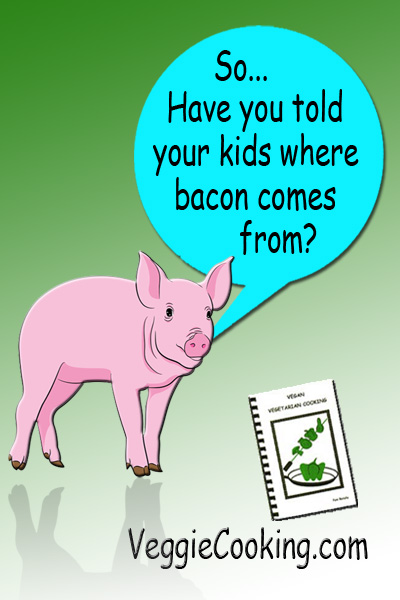 NEWS LINK ARCHIVE 2012

News from the Week of 11th to 17th of March 2012

The Power of Recalls in Wisconsin (17 March 2012)
With Wisconsin recall elections looming against four Republican state senators--as well as Governor Scott Walker and Lieutenant Governor Rebecca Kleefisch--the state's politics was thrown for another loop Friday when a targeted senator up and quit.

State Senator Pam Galloway, a Tea Party favorite and one of Walker's steadiest backers in the legislature, announced her immediate resignation from the legislature and her decision not to contest the recall election.

The move had dramatic repercussions:

1. Republicans have lost the complete control of state government that allowed the governor to advance an austerity agenda that was defined by attacks on unions and deep cuts in public education and public services funding--along with the harshest voter ID law in the nation, a rigidly partisan redistricting of legislative districts and what critics complain has been a battering of the state's open-government tradition.

2. State Senate majority leader Scott Fitzgerald, (brother of Assembly Speaker Jeff) a Walker ally who is targeted for recall, has lost his position as the dominant player in the legislature. He now must enter into a power-sharing agreement with minority leader Mark Miller, a progressive Democrats who led a historic walkout by his caucus during last year's struggle over Walker's labor law changes. Committee assignments will be redone to reflect what is now a 16-16 split in the Senate. [Read more...]



Oil tanker runs aground on Galveston jetties (17 March 2012)
GALVESTON, TX (KTRK) -- A ship hauling diesel ran aground on the Galveston jetties overnight, and crews were working Saturday to remove it without causing a spill, officials said.

According to the U.S. Coast Guard, the report came in just before 11pm Friday.

The M/V Ashton T, a 94-foot offshore supply vessel, ran aground on the Galveston North jetty.

The Ashton T was carrying about 1,650 gallons of diesel fuel when it ran aground, officials said.

Authorities said one crewmember suffered minor injuries and was transported to an area hospital. There was no damage to the Ashton T's fuel tanks and there have been no reports of pollution. [Read more...]



Antibiotics fueling rise in childhood asthma, claims research (16 March 2012)
University of British Columbia microbiology professor Brett Finlay said: "It has long been suspected kids exposed to more antibiotics -- like those in developed countries -- are more prone to allergic asthma.

"Our study is the first experimental proof that shows how."

Leanne Metcalf, assistant director of Research at Asthma UK, said: "We know early life is a crucial time for the immune system to develop properly to protect us against harmful things in the environment.

"In developed countries where we see lower levels of bacteria and infection because of modern cleaning and medical practices, we also see higher rates of asthma. [Read more...]



Colloidail silver the perfect mouthwash? Scientists find rinsing mouth with silver treats infections (17 March 2012)
(NaturalNews) The amazing infection-treating properties of silver seem to be flooding the pages of scientific journals these days, as researchers, scientists, and medical experts are finally fessing up to the fact that this unique element possesses healing properties far superior to pharmaceutical antibiotics and drugs. And a new study published in the Society for Applied Microbiology journal Letters in Applied Microbiology reveals that silver is fully capable of killing yeast-based mouth infections caused by Candida albicans and Candida glabrata.

Professor Mariana Henriques and her colleagues from the University of Minho in Portugal evaluated the effects of a silver nanoparticle solution on oral thrush, dental stomatitis, and various other mouth infections caused by the two aforementioned strains of yeast. They came to the conclusion that, in all cases, the silver solution was effective at combating these infection-causing yeast strains, even when the size of the silver particles used varied dramatically.

"With the emergence of Candida infections which are frequently resistant to the traditional antifungal therapies, there is an increasing need for alternative approaches," commented Henriques about her findings. "So, silver nanoparticles appear to be a new potential strategy to combat these infections. As the nanoparticles are relatively stable in liquid medium they could be developed into a mouthwash solution in the near future."

To many in the natural health community, these findings may not necessarily be all that revolutionary as thousands of people have been using ionic and colloidal silver solutions internally to fight off disease and infection, and externally on wounds to boost healing and prevent infection. For centuries, in fact, silver has been used for medicinal purposes, that is until the U.S. Food and Drug Administration (FDA) began marginalizing it in favor of pharmaceutical drugs in the 1940s (http://www.naturalnews.com/027235_silver_colloidal_antibacterial.html). [Read more...]



Virginia gives OK for three biomass fuel plants (17 March 2012)
Dominion Virginia Power has received state approval to convert three coal-fired power plants to biomass fuel.

The State Corporation Commission also approved a charge to Dominion customer bills starting April 1 to cover the estimated $165.8 million cost to switch over the plants in Altavista, Hopewell and Southampton County. In its filing for the conversion, the company projected that the charge would add 14 cents to the bills of residential customers who use 1,000 kilowatt hours of electricity per month. The amount will differ based on individual household usage.

The plants will burn wood mostly from tree limbs discarded by timber companies and are expected to begin operating in 2013. Each will produce about 51 megawatts of electricity - enough to power 12,500 homes - and run about 90 percent of the time to serve Dominion's "base load" of customers. [Read more...]



Texas Congressman says his arrest "was a small price to pay to save lives" (16 March 2012)
WASHINGTON - Houston Rep. Al Green was arrested Friday in a protest outside the Sudanese Embassy in Washington along with actor George Clooney and human rights activist Martin Luther King III.

Green was one of four Democratic congressman placed in handcuffs by the Secret Service, along with the Oscar-winning actor, his father, Nick, NAACP President Ben Jealous and activist-comedian Dick Gregory. They were later released.

Clooney organized the sidewalk drama to draw attention to the humanitarian crisis in South Sudan, where he spent eight days before telling the Senate Foreign Relations Committee about the widespread famine and "indiscriminate bombings" he had witnessed.

Clooney told The Associated Press before he was arrested that he can only hope to draw attention to the crisis in Sudan. [Read more...]



Ad Time's a Terrible Thing to Waste: Strange But True Twists In Limbaugh Scandal (17 March 2012) [BF]
The continuing exodus of advertisers from the Rush Limbaugh radio show following his vulgar rants about a female law school student is generating many strange twists.

One exodus-related twist is the filling of the air-time ad void on Limbaugh's program with public service announcements.

Ironically, that void is now being filled by public service announcements from entities Rush loves to hate like the federal Environmental Protection Agency -- the entity responsible for regulating the toxic polluters Limbaugh's always so quick to defend.

One of the stranger twists in having PSAs fill the paid-ad void on Limbaugh's program is broadcasting PSAs from the United Negro College Fund. [Read more...]



Kony 2012 campaigner Jason Russell detained for public rampage (17 March 2012)
One of the co-founders of Invisible Children, the San Diego-based charity that is campaigning for the arrest of Ugandan warlord Joseph Kony, has been hospitalised after police said he was detained for running around the streets screaming in his underwear.

Jason Russell, 33, was picked up by police in San Diego at around 11.30am on Thursday after they received numerous calls from the public about a man vandalising cars, being apparently under the influence of a substance and making sexual gestures.

San Diego police dispatcher transcripts show neighbours began calling around 11.30am on Thursday to report that a man was running around in his underwear in the city's Pacific Beach neighbourhood. "[Subject] is at the corner, banging his hands on the ground, screaming, incoherent," the transcript continues. "People are trying to calm him down, he's been stopping traffic."

Police Lieutenant Andra Brown said a 33-year-old man was detained and taken to a hospital for medical evaluation. He was never arrested and no charges were planned. "At this point the police department's involvement in the matter is done," Brown said. [Read more...]



Gov. Tom Corbett on pre-abortion ultrasounds: 'Close your eyes' (17 March 2012)
At a news conference this week, Corbett was asked about a state bill that would require women seeking abortions to undergo a mandatory fetal ultrasound. The governor said he would support the bill as long as it wasn't "obtrusive."

Then Corbett said that for any woman who might object to the procedure, well, "you just have to close your eyes."

Corbett had been asked by a reporter if requiring a woman to view an ultrasound went "too far." The governor replied in full:

"I'm not making anybody watch, OK? Because you just have to close your eyes. As long as it's on the exterior and not the interior."

The comments lit a new fire in the ultrasound wars, prompting a fresh wave of commentary on Twitter and other social media, the Philadelphia Inquirer reports. And the Democratic Governors Assn. launched a petition drive asking people to join in "telling Governor Corbett to stop the repugnant attacks on women's health." [Read more...]



Occupy Oakland protesters hit by car sue (17 March 2012)
Two Occupy Oakland protesters hit by a car as they marched down Broadway during the movement's general strike filed a lawsuit Friday against the vehicle's registered owner.

Lance Laverdure, 29, of Fremont and Margaret So, 36, of Oakland were hit by the driver of a silver Mercedes-Benz at 11th Street and Broadway about 7:30 p.m. Nov. 2. BART police, who were first on the scene, briefly interviewed the driver and got his information, decided he wasn't drunk and let him go. They turned over the investigation to Oakland police.

No charges have been filed against the driver, whose name is not publicly known.

But Laverdure and So filed suit in Alameda County Superior Court against Sara Abu-Nasser of Davis, saying her family owned the Mercedes that hit them. Their attorney, Carla Minnard, said she believes Abu-Nasser was sitting next to her boyfriend when he hit her clients, a crash that was caught on amateur video. [Read more...]



6 months later, what has Occupy protest achieved? (16 March 2012)
In Albany, N.Y., Occupy protesters dubbed Democratic Gov. Andrew Cuomo "Gov. 1 Percent" for his refusal since the 2010 campaign to agree to a millionaire tax, and because his major campaign financial support comes from corporate executives.

Cuomo tried to evict Occupy Albany from the park co-owned by the city and the state. But the Democratic mayor, Gerald Jennings, agreed to allow Occupy Albany to stay on the city-owned side. Local Democratic District Attorney David Soares also announced he wouldn't prosecute anyone for disorderly conduct at Occupy Albany who might be arrested by state police -- who answer to Cuomo.

In a surprise, Cuomo reversed his position on the millionaire tax in December to avoid further cuts to schools and health care. Part of the $2 billion in revenue went to a modest but rare income tax cut of $200 to $400 for most middle class families. Cuomo refers to the millionaire tax as the biggest tax cut for the middle class in decades.

Democratic lawmakers attributed Cuomo's move in part to the Occupy protesters who had targeted him across the street from the Capitol for months and had begun demonstrating just outside his office. [Read more...]



State Dept. Seeks Firing of Peter Van Buren, Whistleblower Who Exposed Wasteful Iraq Projects (16 March 2012) [DN]
JUAN GONZALEZ: And the focus, obviously, has shifted more to what's happened to you rather than the substance of what you were--you have been reporting in this book. Could you talk about some of that?

PETER VAN BUREN: One of the things that the State Department is required to do is to present me with some of the evidence against me before they go ahead and go ahead and do the firing. I had tried, through the Freedom of Information Act, to obtain this evidence over the last few months, and the State Department stymied my efforts.

One of the things that came out in the course of this is that after my book was published, which detailed waste and mismanagement in Iraq, State Department's Office of Inspector General opened an investigation, but they opened the investigation into me for possible leaking of classified information, not into the waste and mismanagement I exposed.

This is classic big bully government stuff. If they can't rebut or won't rebut--and the State Department has never addressed the substance of my book or my blog posts or any of the statements I've made--they attack the person. And the investigative report, that I've had a chance to see and I've obtained through my lawyers from the State Department, shows that it's full of smears. Political speech about the Secretary of State criticizing some of her policy decisions put me on the Secret Service watch list as a possible threat. In justifying taking away my security clearance, the State Department, out of thin air, determined that I might sabotage their computer networks.

The Department has not stopped there. They've sent an investigator out to talk to my neighbors. They've gone on fishing expeditions through my emails back for the last three years. These are McCarthy tactics. These are attempts to smear me, to make me look bad, to turn me into the villain and to detract attention away from the fact that I wrote a book about the mismanagement of billions of dollars and the waste of human life, American life, Iraqi life, in the pretend reconstruction of Iraq. Let's talk about the substance, State Department, not about me. [Read more...]



Feds investigate Portland's Esco Corp. for violating U.S. embargo against Cuba (16 March 2012)
Federal officials are investigating Esco Corp. for using nickel obtained from Cuba in violation of a U.S. trade embargo, the Portland company confirmed Friday.

Esco lawyers expect the company to face fines of no more than $5.5 million, but acknowledge penalties could be more, according to a public filing with the U.S. Securities and Exchange Commission.

The disclosure of the violation by a Canadian subsidiary comes at a delicate moment for Esco, an old-line manufacturer whose managers have been trying to take the company public on the Nasdaq exchange. Esco announced its plans in May for a $175 million public offering that has since languished.

It's not clear whether the Cuban matter held up the offering or whether the soft market for IPOs is behind the delay. [Read more...]



The Real Irish American Story Not Taught in Schools (15 March 2012) [BF]
First, does anyone really think that students will remember anything from the books' dull and lifeless paragraphs? Today's textbooks contain no stories of actual people. We meet no one, learn nothing of anyone's life, encounter no injustice, no resistance. This is a curriculum bound for boredom. As someone who spent almost 30 years teaching high school social studies, I can testify that students will be unlikely to seek to learn more about events so emptied of drama, emotion, and humanity.

Nor do these texts raise any critical questions for students to consider. For example, it's important for students to learn that the crop failure in Ireland affected only the potato -- during the worst famine years, other food production was robust. Michael Pollan notes in The Botany of Desire, "Ireland's was surely the biggest experiment in monoculture ever attempted and surely the most convincing proof of its folly." But if only this one variety of potato, the Lumper, failed, and other crops thrived, why did people starve?

Thomas Gallagher points out in Paddy's Lament, that during the first winter of famine, 1846-47, as perhaps 400,000 Irish peasants starved, landlords exported 17 million pounds sterling worth of grain, cattle, pigs, flour, eggs, and poultry -- food that could have prevented those deaths. Throughout the famine, as Gallagher notes, there was an abundance of food produced in Ireland, yet the landlords exported it to markets abroad.

The school curriculum could and should ask students to reflect on the contradiction of starvation amidst plenty, on the ethics of food exports amidst famine. And it should ask why these patterns persist into our own time.

More than a century and a half after the "Great Famine," we live with similar, perhaps even more glaring contradictions. Raj Patel opens his book, Stuffed and Starved: Markets, Power and the Hidden Battle for the World's Food System: "Today, when we produce more food than ever before, more than one in ten people on Earth are hungry. The hunger of 800 million happens at the same time as another historical first: that they are outnumbered by the one billion people on this planet who are overweight." [Read more...]



Obama celebrates St. Patrick's Day at local pub [video] (17 March 2012)
Reporting from Washington --
President Obama, accompanied by an ancestral cousin from Moneygall, Ireland and an Irish bar owner whose establishment hevisited during a trip to Ireland, strolled into a local Irish bar on Saturday afternoon and enjoyed a pint of Guinness.

Obama wore a green jacket that read "National Parks, America's Best Idea." He spent about 30 minutes at the pub, located less than two miles from the White House. A full accounting of the outing is below.

In past years, St. Patrick's Day at the White House has been marked by a visit from the Irish prime minister, also known as the Taoiseach. This year, that visit is a bit delayed -- Prime Minister Edna Kenny will visit the president on Tuesday. [Read more...]

PAM COMMENTARY: America's first black president -- who's also part Irish. I thought his O'bama campaign T-shirts were creative.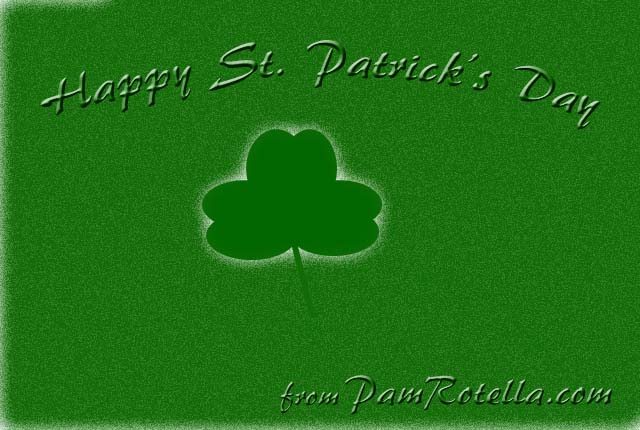 Senator Pam Galloway Resigns Seat On Wisconsin Legislature, GOP Loses Senate Control (16 March 2012)
Galloway, the chairwoman of the Senate Public Health, Human Services and Revenue Committee, was facing a competitive recall election vs. Rep. Donna Seidel (D). When Seidel's candidacy was announced last month, Democrats were quick to trumpet her candidacy, noting that her district gave her a boost in the Senate race.

Galloway gave no hint of a potential resignation in a statement she posted on her website March 2, where she questioned the validity of the recall signatures and said there were "questionable signatures." In the statement she said that many of the signatures were gathered by out-of-state residents who were paid to force a recall against her.

The recall election will remain in place, but as a special election to fill Galloway's term, according to Reid Magney, spokesman for the state Government Accountability Board. Magney said that since the board determined that the recall committee had met the signature requirement to force an election against Galloway, the race will proceed with a May 8 primary and June 5 election. Candidates would need to file petition signatures to enter the Republican race. A primary will not be held in the event one candidate enters from a party, Magney said in an interview Friday afternoon.

"Essentially the recall committee filed its signatures and the board found there to be sufficient signatures," Magney told HuffPost. [Read more...]



Ethics violations filed against Wisconsin's "Choking Judge" Prosser (16 March 2012)
Madison - The Wisconsin Judicial Commission filed formal ethics allegations Friday against state Supreme Court Justice David Prosser for a June incident in which he placed his hands on the neck of Justice Ann Walsh Bradley.

The commission asked the high court to send the case to a panel of three appeals court judges to consider whether Prosser violated three ethics rules. The panel's findings would then be sent to the high court, the only body that could make a binding ruling against Prosser.

The confrontation between Prosser and Bradley occurred in front of all but one of the other justices, who will have to decide whether to weigh in on the case or step aside. Stepping aside would effectively end the case.

"This is not about whether Justice Prosser is a good or bad guy," said Franklyn Gimbel, a prominent Milwaukee lawyer who was hired as special prosecutor by the Judicial Commission. "This is not about whether Justice Prosser is a good or bad judge. This is not about his judicial philosophies. It is about whether or not his behavior on June 13, 2011, was violative of the ethical requirements for a judge." [Read more...]



Dublin hosts St Patrick's Day party (17 March 2012)
More than half a million people have packed Dublin city centre as the annual St Patrick's Day parade got under way.

Every man, woman and child - whether from Tralee or Timbuktu - could call themselves Irish for the day as they soaked up the sights and sounds of the nation's favourite holiday.

"What other country can bring people from all around the world to celebrate its own culture?" said Stephanie Reimer, from Canada. She and a group of friends, dressed from head to toe in green, had the best view of the two-hour parade where it snaked across the River Liffey on the O'Connell Bridge.

"What I love about St Patrick's Day is that it's an inclusive celebration that invites absolutely everyone and allows us all to be Irish for a little while," she added. [Read more...]

PAM COMMENTARY: Supposedly you can watch the NYC St. Pat's parade here, but I haven't seen any video on it so far. Watch out for several pop-up ads!



How juicing can improve your health (17 March 2012)
Detoxifying your liver then means that your body can process out more of the chemicals that most people are regularly exposed to - because the liver's detoxification capacity then becomes available. Because your liver is also your prime fat burning organ, detoxifying your liver will also mean it's easier to lose excess weight.

If you add some beets to your carrot juice, you can also take in hearty doses of betalains, which raises your body's detoxification enzymes. This helps your body process out even more manmade chemicals which -without detoxification methods -can be hard to remove. Beet juice in large quantities has also been known to break down cancers and tumors.

Cabbage is another vegetable you can pack in with carrot juice - and it's been found that folks consuming regular cabbage have far less cancer than folks who don't. Cabbage also boosts our body's detoxification enzymes and helps us remove environmental estrogens. Environmental estrogens are chemicals which areoften found in plastics. Theyfill up the estrogen sites in both male and female bodies and then our natural estrogen isn't used, which creates an abundance of estrogen in the body andsubsequently causes avariety of hormonal problems. Excess estrogen is also connected to stubborn belly fat.

Greens of any sort are another favorite for juicing. Greens are powerful because they add lots of chlorophyll to the body, a powerful blood cleanser and blood builder. Actually, chlorophyll is very similar in structure to our own red blood cells and adding lots of uncooked greens in your diet means your body has the building materials to produce lots of fresh blood - and it often does. [Read more...]

PAM COMMENTARY: Juicing is great, but people who consume juice regularly need to learn about its limitations. For example, juicing actually removes most Vitamin P (bioflavonoids), which is usually found in the pulp. Vitamin P is great for the skin, nails, hair, capillaries, and connective tissue, and is thought to be the vitamin behind the healthy glow that raw foodists often have.

Also, cabbage is a cruciferous vegetable known to suppress the thyroid, and so it's probably best not to consume in large quantities.



Cancer Research UK: Oral cancer cases on the increase (15 March 2012)
Oral cancer cases are increasing, with 6,200 this year, figures from Cancer Research UK show, with two-thirds of cases in men.

This compares with 4,400 cases a decade ago.

Most cases are linked to smoking, but alcohol misuse and the human papillomavirus (HPV) infection through oral sex have been linked to the rise.

Experts said warning signs included mouth ulcers and red or white patches in the mouth that would not heal. [Read more...]



Tribe: bald eagle permit a victory for tradition (17 March 2012)
CHEYENNE, Wyo. - A federal government decision to allow a Wyoming tribe to kill two bald eagles for a religious ceremony is a victory for American Indian sovereignty as well as for long-suppressed religious freedoms, the tribe says. The U.S. Fish and Wildlife Service granted a permit March 9 to the Northern Arapaho Tribe allowing it either to kill or capture and release two bald eagles this year.

While no one questions the religious sincerity of Northern Arapaho tribal members, spokesmen for some conservation and animal rights groups question why the tribe can't meet its religious needs without killing wild eagles. They say the tribe could raise captive birds, or accept eagle feathers or carcasses already available from a federal repository that collects birds killed by power lines or other causes.

The Northern Arapaho share the Wind River Indian Reservation in central Wyoming with the Eastern Shoshone Tribe. The Northern Arapaho decline to say specifically what they will do with the eagles the federal permit allows them to kill. [Read more...]



George Clooney & Dad ARRESTED During Protest (16 March 2012)
Clooney's publicist Stan Rosenfield tells TMZ, "They were protesting the violence committed by the government of Sudan on its own innocent men, women and children. They were demanding they allow humanitarian aid into the country before it becomes the largest humanitarian crisis in the world."

Sources connected with George tell us he feels good about the arrest because it puts the spotlight on the crisis. Moments before the arrest, George was mobbed by reporters (below) -- claiming, he was protesting to raise awareness about the "Sudanese government committing atrocities on their own people."

We're told a dozen people got arrested including congressmen, leaders of the human rights community, Sudanese citizens, Martin Luther King III and George's father ... Nick Clooney.

Clooney recently shot a short documentary about the situation in Sudan, which he released on EnoughProject.org. WARNING -- Video contains VERY graphic content. [Read more...]



Julian Assange to run for Australian senate (17 March 2012)
The WikiLeaks founder Julian Assange plans to run for a seat in Australia's senate next year despite being under virtual house arrest in the UK and facing sex crime allegations in Sweden.

The 40-year-old Australian citizen has taken his legal battle against extradition all the way to Britain's supreme court, which is expected to rule on his case soon.

"We have discovered that it is possible for Julian Assange to run for the Australian senate while detained. Julian has decided to run," WikiLeaks announced on Twitter.

Assange has criticised Australian prime minister Julia Gillard's centre-left government for not standing up for him in the wake of WikiLeaks' release of hundreds of thousands of classified US embassy cables in 2010. [Read more...]



Archived papers reveal Thatcher secrets (17 March 2012)
Doodles made by Ronald Reagan at the 1981 Ottawa G7 summit, and then kept by Margaret Thatcher, have been released.

The US president's scribblings, which include a man's torso and an eye, are among personal papers from 1981 of the former prime minister.

The Ottawa summit, which took place six months after Mr Reagan took office, saw the leaders' relationship progress to first-name terms - Ron and Margaret.

Mr Reagan was president for eight of Mrs Thatcher's 11 years in power. [Read more...]



UC Davis pepper-spray probe remains partly sealed (17 March 2012)
An Oakland judge on Friday set the stage for the release of most of an investigation into the Nov. 18 pepper-spraying incident at UC Davis, but he agreed to keep confidential some portions about individual police officers -- at least for now.

The ruling by Alameda Superior Court Judge Evelio Grillo left both sides claiming partial victory in a dispute over how much detail can be released about the actions of UC Davis police during a campus demonstration last fall over tuition hikes.

He also appeared to clear the way for release soon of a lengthy report on the incident by former state Supreme Court Justice Cruz Reynoso, the first in a series of inquiries into how plans to remove the protesters turned into a nightmare for the university and its students.

The Reynoso report was coupled with an investigation by Kroll, a security consulting firm led by former Los Angeles Police Chief William Bratton. [Read more...]



Wind, solar, and biofuel markets rise 31% to $246.1B (press release) (17 March 2012)
Clean-energy markets continued to expand rapidly in 2011, even against a tough economic and political climate, increased industry consolidation, and downward pricing pressures on manufacturers. Combined global revenue for solar PV, wind power, and biofuels rose 31% over the prior year, growing from $188.1 billion in 2010 to $246.1 billion last year, according to the Clean Energy Trends 2012 report issued by clean-tech research and advisory firm Clean Edge, Inc. The bulk of this expansion came from double-digit growth rates for both wind and solar deployment globally.

Despite this continued market expansion, clean energy in 2011 will not likely be remembered for its robust growth and global activity, but for the now-infamous Solyndra bankruptcy. "Last year saw many in the clean-tech community caught off guard, as the industry became a modern-day whipping boy," said Ron Pernick, Clean Edge co-founder and managing director. "The attacks, offered up in sound bite-sized nuggets delivered more for impact than accuracy, overlooked the fact that many clean-energy technologies are becoming increasingly cost-competitive, central to the expansion of energy markets in places like China, Japan, and Germany, and a critical hedge against more volatile forms of traditional energy."

Against this backdrop, solar, wind, and biofuels all reached new market records in 2011. The report's key findings include:

The global market for solar photovoltaics (including modules, system components, and installation) increased from $71.2 billion in 2010 to $91.6 billion in 2011. While total market revenues were up 29 percent, installations climbed more than 69 percent from 15.6 gigawatts in 2010 to more than 26 GW worldwide last year. This 40-point discrepancy was due to rapidly declining solar costs. Crystalline solar PV module prices, for example, dropped more than 40 percent between 2010 and 2011, and Clean Edge projects that the cost to install solar PV systems will fall from an average of $3.47 per watt globally in 2011 to $1.28 within the next decade. [Read more...]



Washington state's Department of Ecology responding to oil spill at Lummi Island (15 March 2012)
BELLINGHAM -- The Washington Department of Ecology (Ecology) is responding to an oil spill from a sunken barge at the south end of Lummi Island.

Ecology discovered the spill early this afternoon at the Lummi Rock LLC (Lummi Rock) quarry. The barge has released an unknown amount of oil, leaving sheen, a thin coating, on the water and nearby shore. Ecology has directed Lummi Rock to place additional oil spill cleanup and containment materials around the fully submerged barge and on the beach. State and federal authorities are working to determine the type of oil, how much is on the barge, and how to safely remove or contain it.

The oil affects approximately 200 feet of shoreline. The sheen covers about 600 square feet of water.

Lummi Rock was dismantling another barge under an in-water construction permit, issued by the Washington Department of Wildlife. Ecology had been unable to confirm an earlier report, made March 8, 2012, of sheen from the dismantling operation.

All oil spills cause environmental damage, regardless of size. Oil is toxic to the environment and the damage starts as soon as the oil hits water. A single quart of oil has the potential to foul more than 100,000 gallons of water. [Read more...]



Ohio oil spill contained in pond, emergency crews working on cleanup (17 March 2012)
The Ohio Environmental Protection Agency remains the lead government entity involved with the spillage of approximately 1,250 gallons of crude oil on Thursday.

Ohio EPA spokesman Mike Settles said his agency was contacted late Thursday by the Madison Township Fire Department.

He said that an above-ground oil storage tank located at approximately 5418 South Madison Road/Ohio Rt. 528 leaked and sprayed the crude oil with the spill traveling about 150 feet across the soil and entering a small Grand River tributary measuring 1 to 2 feet wide in places and up to 6 feet wide in other places, Settles said.

This oil then "migrated several thousand feet downstream and entered a 1e- to 2-acre acre pond," he said. [Read more...]

PAM COMMENTARY: There are at least a couple of ads to close on this site before you can get to the main article, but the picture is very large and shows the oil on the water clearly.



Wisconsin state senator facing recall to resign (16 March 2012)
State Sen. Pam Galloway, R-Wausau, is expected to resign from the Senate on Friday.

Senate Majority Leader Scott Fitzgerald, R-Juneau, said an unfortunate health situation her family "made her make this difficult decision."

"For Pam, family came first," Fitzgerald said.

He said he appreciated her willingness to serve until the end of the Legislative session. Galloway is one of four GOP senators now facing recall elections. Her departure would leave the Legislature evenly split 16-16, and Fitzgerald said he plans to meet with Senate Minority Leader Mark Miller next week to discuss the change. [Read more...]



CIA Chief: We'll Spy on You Through Your Dishwasher (15 March 2012)
More and more personal and household devices are connecting to the internet, from your television to your car navigation systems to your light switches. CIA Director David Petraeus cannot wait to spy on you through them.

Earlier this month, Petraeus mused about the emergence of an "Internet of Things" -- that is, wired devices -- at a summit for In-Q-Tel, the CIA's venture capital firm. "'Transformational' is an overused word, but I do believe it properly applies to these technologies," Petraeus enthused, "particularly to their effect on clandestine tradecraft."

All those new online devices are a treasure trove of data if you're a "person of interest" to the spy community. Once upon a time, spies had to place a bug in your chandelier to hear your conversation. With the rise of the "smart home," you'd be sending tagged, geolocated data that a spy agency can intercept in real time when you use the lighting app on your phone to adjust your living room's ambiance.

"Items of interest will be located, identified, monitored, and remotely controlled through technologies such as radio-frequency identification, sensor networks, tiny embedded servers, and energy harvesters -- all connected to the next-generation internet using abundant, low-cost, and high-power computing," Petraeus said, "the latter now going to cloud computing, in many areas greater and greater supercomputing, and, ultimately, heading to quantum computing." [Read more...]



NC state senate candidate deleted racist video when called for comment (16 March 2012)
North Carolina state senate candidate Bivins Hollar is not an unreasonable guy. He just wanted to be able to run for office and have a (now-deleted) video up on YouTube outlining his plans for ethnic cleansing in South Africa. Why is that such a big deal?

Hollar, 28, is running as a Democrat from Catawba County, although state party officials have made it clear that they not only do not endorse him, but "condemn any individual who uses his or her candidacy to spread fear and advocate violence regardless of their party affiliation."

In the video below, Hollar detailed a plan to move "whites" from east to west in South Africa, "(t)hen basically push all the savages out by just shooting them." He went on to say that black South Africans should be relocated to a desert compound and starved to death.

When Charlotte Observer reporter Jim Morrill contacted Hollar to inquire about the ghoulish video, the candidate immediately denied responsibility. [Read more...]



Red meat: What makes it unhealthy? (14 March 2012)
On Monday, researchers at the Harvard School of Public Health released study results showing that red meat consumption was associated with a higher risk of early death. The more red meat -- beef, pork or lamb, for the purposes of the research -- study participants reported they ate, the more likely they were to die during the period of time that data collection took place (more than 20 years).

So what is it in red meat that might make it unhealthy?

No one is sure, exactly, but the authors of the Harvard study mention a few possible culprits in their paper in the Archives of Internal Medicine.

First, eating red meat has been linked to the incidence of heart disease. The saturated fat and cholesterol in beef, pork and lamb are believed to play a role in the risk of coronary heart disease. The type of iron found in red meat, known as heme iron, has also been linked to heart attacks and fatal heart disease. Sodium in processed meats may increase blood pressure, which is a risk factor for heart disease. Other chemicals that are used in processed meats may play a role in heart disease as well, by damaging blood vessels. [Read more...]



Imported foods causing more foodborne illness (15 March 2012)
"It's too early to say if the recent numbers represent a trend, but CDC officials are analyzing information from 2011 and will continue to monitor for these outbreaks in the future," Hannah Gould, an epidemiologist in CDC's Division of Foodborne, Waterborne and Environmental Diseases and the lead author of the study, said in a statement.

The CDC looked at outbreaks from 2005 to 2010 and found 39 outbreaks and 2,348 illnesses linked to imported foods from 15 countries -- though the numbers may be underestimated because the origin of outbreaks isn't always known or reported. But among those reported, nearly half of the outbreaks occurred in 2009 and 2010.

Fish was responsible for 17 outbreaks, and fresh and dried spices were responsible for six. About 45 percent of the foods came from Asia. According to data from the Department of Agriculture's Economic Research Service, imports grew from $41 billion in 1998 to $78 billion in 2007, with fruits and vegetables, seafood and processed foods responsible for much of the increase.

A total of 16 percent of all food eaten in the United States is imports, including up to 85 percent of the seafood and up to 60 percent of the fresh produce. [Read more...]



The man who blew the whistle on 'pink slime' (15 March 2012)
He described the ammonia BPI added as "Mr. Clean," and spoke of its awful smell. He asked if people would buy hamburgers if they knew BPI used ammonia "to clean it up."

BPI and the meat industry have defended using ammonia (see pinkslimeisamyth.com) by claiming it reduces bacteria. Foshee disputed the company's claims in great detail, calling their statements about reduced levels of the deadly strain of E. coli 0157:H7 "totally misleading." (Their claims were also soundly disputed back in 2009 in this New York Times expose.)

Foshee said BPI would manipulate test results in various ways, including raising pH levels and avoiding effective testing methods. He said, "all they wanted was a test to give a negative result" and move on. Then he directed his remarks to the BPI attorneys in the audience, saying: "You want to promote that you're a safe company to further your sales" but (pointing to their webpage) "this is false advertising."

Then he said that many other meat companies had actually eliminated their own testing, relying instead on BPI's safety claims. He exclaimed: "I don't blame companies for believing it, because what idiot would [falsely] claim that?" [Read more...]



7,000 more British women 'have faulty breast implants' officials warn (15 March 2012)
Around 40,000 British women were known to have been given PIP breast implants that were filled with industrial silicone meant for matress filling.

A further 7,000 women are now thought to be affected by the scandal, the Department of Health said, after it was found that the French company accused of frauduently switching to unauthorised silicone, did so years earlier than previously thought.

It was known that implants made by Poly Implant Prosthese from 2001 contained industrial silicone, but now it is thought the sub-standard material was used prior to this.

Women who have PIP implants, or those who do not know the make of their implants, are being urged to visit their GP for advice. [Read more...]



Right Whales vs. Navy Offshore Training Range (15 March 2012)
BRUNSWICK, Ga. (AP) -- Environmentalists asked a federal judge Thursday to decide whether the Navy must halt plans to build a $100 million offshore training range because of potential threats to endangered right whales.

The Navy wants to install an undersea array of cables and sensors for training warships, submarines and aircraft about 50 miles off the Atlantic coast of southern Georgia and northern Florida. Environmentalists have sued to block the project, saying it's too close to waters where right whales migrate near shore each winter to birth their calves.

Experts say only about 400 right whales remain and a single death could bring the entire species a big step closer to extinction.

"It's possible we could find lots of right whales out on the range" along with their babies, said Catherine Wannamaker, an attorney for the Southern Environmental Law Center, in legal arguments Thursday before the judge. [Read more...]



UPDATE 3-Chevron halts Brazil production after new leak (16 March 2012)
RIO DE JANEIRO, March 15 (Reuters) - Chevron filed to temporarily halt production operations in Brazil on Thursday after it detected a "small new seep" of oil in the same offshore field where it suffered a high-profile leak in November.

The U.S. oil company said it was taking the step as a precautionary measure to study its "reservoir management plans" in Brazil, where it has spent over $2 billion developing the largest foreign-run oil field. If approved by Brazilian regulators, the suspension will shut down a field with the capacity to produce 80,000 barrels a day, more than 3 percent of Brazil's oil output.

Chevron's previous spill leaked 2,400 to 3,000 barrels from sea-floor cracks and resulted in an $11 billion civil lawsuit, the largest environmental damages case in Brazil's history, even though the total amount of oil was less than 0.1 percent of the BP spill in 2010 in the Gulf of Mexico.

Chevron said there is no evidence yet that the two spills in Brazil are related or that it caused the latest leak.

"The suspension of production is designed to let us analyze scientifically what caused this," Rafael Jaen Williamson, Chevron's director of corporate affairs in Brazil, said at a news conference in Rio de Janeiro. He added that he hoped the suspension would only last "a matter of months" and that the decision does not alter Chevron's investment plans in Brazil. [Read more...]



Jail gets its own grid (16 March 2012)
Packed with security systems and 3,000 inmates, Santa Rita Jail in Dublin can't afford to lose power in a blackout.

The jail uses about as much electricity as a small town, and its annual utility bill hovers around $3 million. The power needs to stay on, every hour of every day.

So the jail, with help from oil giant Chevron Corp., created its own electrical grid.

Santa Rita's new "microgrid" will allow the facility to cut itself off from the state's electrical grid during a blackout. Power will come from solar panels, wind turbines, a big fuel cell and an even bigger battery pack - all located at the jail. And the switch will happen so quickly, so seamlessly that most of the inmates and staff won't know anything happened. [Read more...]



Oil Exceeding $120 Means BP Can Pay More for Gulf Spill: Energy (16 March 2012)
Oil prices close to the highest since 2008 are increasing BP Plc's available cash as it negotiates a final bill with the Obama administration to pay for damages caused by the worst U.S. spill.

The soaring price for crude that helped Chief Executive Officer Bob Dudley rescue BP from the brink of collapse may figure in talks with the U.S. government, potentially the biggest claimant in the Deepwater Horizon accident, according to Barclays Plc. The U.K. oil producer estimates its earnings rise $350 million a year for every $1 gain in Brent crude, which has jumped $40 a barrel to $125 since the April 20, 2010, tragedy.

BP has been in talks with the Department of Justice to settle pollution claims that can reach as much as $17.6 billion, a person familiar with the discussions said last month. The company set up a $20 billion trust and has already agreed to a $7.8 billion settlement with residents and businesses.

"The oil price may well affect attitudes on both sides," said Ivor Pether, a fund manager at Royal London Asset Management, who holds BP stock. "The DOJ doesn't want to be seen as soft on BP given near-record U.S. gasoline prices, but high oil prices also give BP scope to pay a few extra billion." [Read more...]



Obama and Cameron mull releasing oil reserves, as Falklands oil row hots up (16 March 2012)
The politics of oil took centre stage on Thursday as Britain quarrelled with Argentina over exploration off the Falkland Islands and opened talks with the US on joint action to try to subdue crude prices.

UK officials confirmed that David Cameron and Barack Obama had discussed such a presidential plan to release oil stocks at an Oval Office meeting. Speculation that the US and UK were preparing to co-operate in this way helped send Brent crude down by around $1 a barrel to $124, still very high by historic standards, although short of the record $148 in mid-2008.

Both leaders are under political pressure from motorists and consumers over soaring fuel costs.

Speaking in New York on Thursday, Cameron said: "We are all facing the problem of higher oil prices and that translates into the cost of filling up the family car, which is very high here in the US but frankly even higher in the UK. [Read more...]



Oil spill documents must stay confidential, judge rules (14 March 2012)
Documents prepared by the National Marine Fisheries Service for the BP oil spill trial are confidential and are not to be made public, U.S. Magistrate Judge Sally Shushan ruled Tuesday. Shushan's one-page order cites earlier orders issued by U.S. District Judge Carl Barbier outlining what documents should be treated as confidential by the trial's Plaintiff Steering Committee, BP and Justice Department attorneys.

The order requires BP and the steering committee to have anyone viewing the fisheries service documents sign a form prohibiting them from revealing their contents.

The fisheries service has gathered various data about fisheries and fishers to determine both the pre-spill status of fishing in the Gulf of Mexico and the effects of the spill.

That information could be used by both sides in determining damages caused by the spill, and also by federal and state trustees in determining what BP and other responsible parties must do to mitigate the effects of the spill. [Read more...]

PAM COMMENTARY: Doesn't the public have the right to know about environmental impacts in their area, and on their food -- from documents prepared by a government agency that their taxes fund?



FDA scandal: board members with drug maker ties voted to approve drug that's killing women (15 March 2012)
(NaturalNews) An investigation by the Washington Monthly and the British Medical Journal has found that at least four members of an advisory board which voted to approve a drug used in birth control pills had either done work for the drugs' manufacturer or received research funds from the manufacturer. Though the four committee members disclosed their ties to the FDA, the FDA decided that the ties did not matter and did not make the disclosures public. Tragically, the drugs the committee endorsed have been killing the women who take them.

The birth control pills Yaz and Yasmin contain a drug called drospirenone, which the FDA advisory committee endorsed last December. According to the Alliance for National Health (ANH), women who take drospirenone are nearly seven times more likely to develop thromboembolism (obstruction of a blood vessel by a blood clot, which can cause deep vein thrombosis, pulmonary embolism, stroke, heart attack, and death) than women who do not take any contraceptive pill. Women who take drospirenone have twice the risk of developing thromboembolism than women who take widely prescribed contraceptive pills containing levonorgestrel.

FDA OK's votes by members with financial ties to drug makers but not members who oppose dangerous drugs
Each of the four advisory board members with ties to the pills manufacturer voted in favor of the pills. The committee's decision that the drug's benefits outweighed the risks was decided by a four-vote margin. Interestingly, while the FDA allowed the four members with financial ties to vote on the drug, it barred another member and former researcher, Sidney M. Wolfe, from voting on the grounds that he had "an intellectual conflict of interest". Based on several years of data, Wolfe had advised his readers six years earlier not to take Yaz. Because of this "conflict", he was barred from voting.

In other words, the FDA apparently believes that there is no conflict when someone gets paid by a drug manufacturer but there is a conflict when someone has researched a drug and found it to be dangerous. [Read more...]



New Finding: Trans Fats Linked To Being a Jerk (11 March 2012)
In the first human study of its kind researchers have linked trans fatty acid consumption to increased aggression. Published in the Public Library of Science's own journal, PLoS, March 5th 2012, researchers at the Dept. of Medicine at the University of California, San Diego, reported:

"Dietary trans fatty acids (dTFA) are primarily synthetic compounds that have been introduced only recently; little is known about their behavioral effects. dTFA inhibit production of omega-3 fatty acids, which experimentally have been shown to reduce aggression. Potential behavioral effects of dTFA merit investigation. We sought to determine whether dTFA are associated with aggression/irritability."

The study looked at 945 adult men and women who were not on lipid-lowering drugs, and who were without LDL-cholesterol extremes, diabetes, HIV, cancer or heart disease. Outcomes assessed adverse behaviors with impact on others based on both objective (life histories of aggression) and subjective (self-rated impatience and irritabilitly) sources of information. The researchers concluded:

"This study provides the first evidence linking dTFA [dietary trans fatty acids] with behavioral irritability and aggression." [Read more...]



US military combines green and mean to fly drones on biofuels (15 March 2012)
We've written about the Navy's plans before, but an update is worthwhile. Hicks, attending the World Biofuels Markets conference in Rotterdam, told me that using biofuel had caused no negative issues for the operation of the drones: "In fact, because the fuel is cleaner, we have seen some positive impacts, as per the engine performance."

As well as the drones, Hicks said the Navy has virtually finished testing all its ships and aircraft on 50-50 biofuel blends. An F/A-18 Super Hornet -- the biggest gas-guzzler in the US air fleet -- has been tested at almost twice the speed of sound and a ship has been tested at 50 knots on the fuel.

The first operational outing for the Navy's biofuel venture will be in 2012, at the vast Rim of the Pacific naval exercise. Four ships will sail under the 50-50 blends, along with a nuclear-powered aircraft carrier, on which all the planes will fly on the same mix. A larger strike group of 11 ships will follow in 2016.

The Navy has also tested a hybrid electric propulsion system on the 250m-long USS Makin Island. It saved $2m in fuel costs on its maiden voyage, from the Mississippi round South America and up to San Diego. Hicks estimates the lifetime saving at $250m. [Read more...]



New anti-smoking ad campaign features personal profiles of tobacco victims (14 March 2012)
The federal government is launching a new anti-tobacco campaign that features personal descriptions and photographs of people who've suffered grievous effects from smoking, often before the age of 50.

The ostensible purpose of the campaign, called "Tips from Former Smokers," is to give smokers practical advice on how to quit their habit. Promotional materials released a day in advance of the formal launch, however, suggests it is also an up-close, voyeuristic look at victims of disease.

A picture of a 52-year-old blonde woman with throat cancer, "Sharon" from Illinois, shows her with her right hand over the tracheotomy hole in her neck. The text says: "Sharon started smoking at age 13. She has two daughters, ages 35 and 32. She enjoys bowling, playing pool, crocheting, cooking and visiting animal shelters."

The youngest of the 14 people featured in the campaign is 31-year-old "Brandon" from North Dakota. He has Buerger's disease, a rare ailment in which smoking causes extreme constriction of blood vessels leading to gangrene. He had both legs amputated below the knees. He also "has two kids, ages 16 and 4 months [and] likes salt-water aquariums, computers and video games." [Read more...]



U.K. Animal rights activists successful in stopping transportation of laboratory animals (14 March 2012)
Vital medical research is being "choked off" because airlines and ferry companies are refusing to bring animals into the country for testing in the face of pressure from animals' rights activists, a former science minister has warned.

Lord Drayson, who was a minister in the last Labour government, said "extremists" had "picked off" the companies which have now pulled out of transporting laboratory mice and other animals.

The Times reported that Stena Line had followed DFDS Seaways and P&O Ferries in halting the carriage of test animals, closing the last sea route for medical researchers.

The Channel Tunnel has long refused the trade, the paper said, while no UK-based airline, including British Airways, would carry laboratory animals. [Read more...]



Cats' purr may prevent heart attacks (12 March 2012)
We know that pets are beneficial to our health -- they can lower a person's blood pressure, cholesterol and triglyceride levels, and provide opportunities for exercise and socialization.

In some cases, the source of the benefits is obvious. You walk a dog for two miles, you'll be in better shape. But some of the reported benefits are baffling.

A 10-year study at the University of Minnesota Stroke Center found that cat owners were 40 per cent less likely to have heart attacks than non-cat owners.

Could a cat's purr be the reason? [Read more...]



Shell trains dogs to detect spilled oil in Arctic (14 March 2012)
In anticipation of drilling for offshore oil in the Arctic, Shell and other companies have been training dogs to sniff out spilled oil lurking beneath snow and ice. Though Shell does not plan to use the dogs in connection with planned Chukchi Sea drilling this summer, the environmental group Greenpeace says the idea is "absurd," reports the U.K.'s Guardian.
The project, conducted by independent Norwegian researchers Sintef off the Svalbard archipelago in northern Norway in 2009, set out to find a low-tech fix to a nightmare scenario for Arctic drilling: how to clean up a spill in remote waters? ...

As the study itself notes: "Today, no proven operational system exists for detecting oil spill covered by snow and/or ice or hidden under beach sediments." The remote and challenging Arctic environment made it difficult to rely on sensitive technological equipment, it added.

However, the campaign group Greenpeace said dachshund sniffer dogs were not the answer. [Read more...]



Men's sperm count cut by fatty food diet: Which foods can boost it? (14 March 2012)
(CBS News) Add a low sperm count to the long list of health problems caused by eating fatty foods. A new study has found that men who eat a high fat diet that's especially heavy in saturated fats may have more than a 40 percent lower sperm count than men who eat healthier.

For the study, researchers surveyed 99 men about their diet habits and analyzed their sperm samples between December 2006 and August 2010. Based on their survey responses, the researchers put the men into three groups ranked in order of how much fat they consumed, and then looked how diet impacted "total sperm count" and "sperm concentration." Total sperm count refers to the total number of sperm in the ejaculate, while "sperm concentration" is the amount of sperm per milliliter.

What did the researchers find? Men in the group that ate the most fat had a 43 percent lower total sperm count and 38 percent lower sperm concentration than men in the group who ate the least fat. The study is published in the March 13 issue of Human Reproduction.

When the researchers took a closer look at the men's diets, they determined saturated fat intake was the main driving force behind sperm count reduction. Men who at the most saturated fats had a 35 percent lower total sperm count and a 38 percent lower sperm concentration than men who at the least. Meanwhile men who ate the most "good" kinds of fat, called omega-3 fatty acids which are typically found in fatty fish, had nearly 2 percent more sperm then men who ate the least omega-3s. [Read more...]



Wisconsin judge OKs petition review extension, June 5 recall election (14 March 2012)
A Dane County judge on Wednesday granted the Government Accountability Board additional time to check recall petition signatures against Gov. Scott Walker and Lt. Gov. Rebecca Kleefisch, setting up a likely June 5 election.

Circuit Judge Richard Niess said there was "ample good cause to grant the extension."

In an agreement filed Tuesday, the recall groups, the recall targets and the GAB agreed to the extension, acknowledging that the existing timeline could have resulted in a general election on May 29, the day after Memorial Day, posing problems for municipal clerks preparing for the election. The GAB also said it needed more time to check the some 1.8 million signatures for duplicates.

Niess said giving the board until March 30 instead of March 19 to complete its work "is the best balance here in terms of speed ... and making sure the recall petitions are in satisfactory form." [Read more...]

PAM COMMENTARY: With double the signatures needed, finding duplicates seems more like a stall tactic than a legitimate concern.



Gettysburg shop yanks bobblehead doll of John Wilkes Booth (14 March 2012)
Over at the Gettysburg National Military Park bookstore in Pennsylvania, they've decided that maybe it's not such a great idea to sell a bobblehead of John Wilkes Booth, the notorious Confederate sympathizer and assassin of President Abraham Lincoln.

The Associated Press reports that the dolls were on sale for about a week, then pulled from the shelf after the park superintendent and other officials determined that a bobblehead of a guy who murdered one of the nation's most revered public figures was sort of inappropriate.

"On rare occasions, there's an item that might cause concern, and obviously the bobbleheads appeared to be doing that," said Dru Anne Neil, a spokeswoman for the Gettysburg Foundation, in an interview with the wire service Tuesday.

If the doll weren't brandishing a pistol -- and standing on a pedestal featuring his name -- it would be difficult for all but the most passionate Civil War buff to identify the thing as a likeness of Booth: With its unkempt coif and droopy, vintage mustache, the doll could just as well be some guy in Brooklyn who graduated from a second-tier indie rock band and now makes artisanal salumi. [Read more...]

PAM COMMENTARY: Civil War tourism is Gettysburg's business. That gift shop and park they're referring to are huge, yet it's hard to find parking in its massive parking lot during the summer -- plenty of southern license tags among the crowds, too.



U.S. solar power growth jumps to new record (14 March 2012)
(Reuters) - The U.S. solar industry installed a record number of panels in 2011, more than double 2010, and is likely to see strong growth again this year, according to a new report.

Solar installers built 1,855 megawatts of photovoltaic projects in 2011 for a total of $8.4 billion, up from 887 MW in 2010, according to a report released by GTM Research and the Solar Energy Industries Association (SEIA).

The growth in U.S. demand comes as the makers of the panels that turn light into electricity have struggled to earn profits amid a glut of supplies on the global market that eroded margins.

The WilderHill Clean Energy Index, which includes shares of industry heavyweights First Solar, Suntech Power Holdings, Yingli Green Energy and Trina Solar, tumbled 49 percent in 2011. So far this year it has rebounded about 12 percent. [Read more...]



Afghan Massacre: After Losing Homes in NATO Attacks, Victims Moved Near U.S. Base Hoping for Safety (14 March 2012) [DN]
GRAHAM BOWLEY: Yeah, thank you. We focused on the villagers, and we interviewed people who had been there during the attack and the survivors, and we pieced together what had happened. This was in a very poor area of Kandahar province in the south of Afghanistan, a sort of grape-growing area, which suffered tremendously during the surge in 2009, and many people fled around the province into Kandahar city. And then they came back about a year ago. And we talked to Abdul Samad, a 60-year-old grape farmer, very poor, who moved back, with the encouragement of the U.S. government, the Army, and the Afghan government. And he moved into a mud-bricked house very close to the base, and he thought he would be safe because he was close to this base, the American base.

He went out on Saturday night to a nearby town, and while he was coming back in a taxi, he got a call that it was an American soldier, the staff sergeant, who had walked out from the base and attacked his house. And he lost 11 family members. He was in the first village where the American soldier attacked. He then left and went on to a second village, where he attacked two more houses, killing some in the first house and one in the third house. What was truly horrifying about Abdul Samad's experience, he lost his wife and eight children and two other family members. The soldier, after this massacre, appears, anyway--there were stab wounds on the bodies, many people told us--and he gathered the bodies together, these people said, and burned them--the soldier--before leaving. So it was a particularly gruesome and horrifying event. And my colleague, Taimoor Shah, interviewed him in Kandahar. It was too dangerous for us to go there. But he interviewed him outside the base where Abdul Samad, this old man, who was very distraught, of course, had brought the bodies of his children and his wife in a van to just sort of show them to the camp in his despair.

AMY GOODMAN: So, Abdul Samad lost four daughters between the ages of two and six, four sons between the ages of eight and 12. And Graham, can you explain more why Abdul Samad had gone back to live near a U.S. military base, since he, like so many Afghans, had been displaced?

GRAHAM BOWLEY: Well, this is a very war-torn area and very poor. He had left during the surge when the coalition troops had fought the Taliban. This is Taliban heartland, where the Taliban was born and was very powerful. And during the surge in 2009, the coalition forces really swept through this area and destroyed many of the villages. His own house was destroyed. In some cases, forces would just wipe out whole villages, because they were so booby-trapped and so dangerous. So people fled. And they didn't want to come back, but they were drawn back under the urging of the Afghan government. You know, they were trying to rebuild this area, and they wanted to go back to their homes. And the people we spoke to showed this great reluctance to do this, this great hesitation, and many didn't. They stayed in Kandahar.

But Abdul Samad and other people came back to this town. And some of the houses had been rebuilt. And he moved into a new--sort of a relatively new house, and he believed it was safe, because it was very close. It was only just over a mile from the camp where the American soldier was stationed. And he thought it was going to be safe. And indeed, the Taliban had been driven out, although the villagers we spoke to described this sort of intolerable life where now the Taliban is sort of moving back, and every day there are mortars being fired from the base, mortars being fired back. There are land mines where U.S. troops are being targeted continually. It's sort of this sort of mind-numbingly horrific life that they lead. [Read more...]



Tar Sands' CO2 Emissions Could be Higher Than Thought (13 March 2012)
Previous studies have vastly underestimated the carbon footprint of the Canadian oil sands by not considering the industry's impact on peatlands, according to new research.

Scientists from the University of Alberta found that 10 operational oil sands mining projects would destroy enough peatlands to release 11.4 million to 47.3 million metric tons of stored carbon into the atmosphere. That release is the equivalent of seven years' worth of emissions from the oil sands mining region.

If the full area currently under lease for future mining had been calculated, as well, the carbon emission numbers could be three times higher, said Rebecca Rooney, a research associate in the biological sciences department at the University of Alberta and a co-author of the study, which appeared yesterday in the Proceedings of the National Academy of Sciences. The carbon emissions numbers also would jump if companies do not fully implement their plans to "reclaim" land by planting carbon-absorbing trees over mined areas, she said.

"The industry can't tell you how much peat they've agreed to have destroyed," Rooney said. "That's quite alarming." [Read more...]



More than 800,000 Oregonians (20% of the state's population) received food stamp benefits in January (13 March 2012)
More than 800,000 Oregonians relied on food stamps to put meals on the family table in January, the highest number ever.

A report released Monday by the Oregon Department of Human Services shows 800,785 people --or 22 percent of Oregonians --received help in January from the state-federal Supplemental Nutrition Assistance Program. That reflected a 5.9 percent increase from January 2011.

Social service officials said they were not surprised to have broken the 800,000 mark. Food stamp numbers have grown steadily over the past few years and state forecasts indicate the number of food stamp recipients could top 840,000 by June.

But it does come at a time when Oregon has been seeing some encouraging economic signs, including an unemployment rate that finally dropped below 9 percent.

Oregon started the year off with an 8.8 percent unemployment rate in January and the state reported 5,400 new jobs were created. [Read more...]

PAM COMMENTARY: How is it possible for the unemployment rate to be "only" 9% when 20% of the population is on food stamps? Either peoples' jobs are paying next to nothing, or the unemployment rate doesn't count people who have exhausted their unemployment benefits.



Antipsychotic drugs grow more popular for patients without mental illness (13 March 2012)
Those Georgetown students exemplify a trend that alarms medical experts, policymakers and patient advocates: the skyrocketing increase in the off-label use of an expensive class of drugs called atypical antipsychotics. Until the past decade these 11 drugs, most approved in the 1990s, had been reserved for the approximately 3 percent of Americans with the most disabling mental illnesses, chiefly schizophrenia and bipolar disorder; more recently a few have been approved to treat severe depression.

But these days atypical antipsychotics -- the most popular are Seroquel, Zyprexa and Abilify -- are being prescribed by psychiatrists and primary-care doctors to treat a panoply of conditions for which they have not been approved, including anxiety, attention-deficit disorder, sleep difficulties, behavioral problems in toddlers and dementia. These new drugs account for more than 90 percent of the market and have eclipsed an older generation of antipsychotics. Two recent reports have found that youths in foster care, some less than a year old, are taking more psychotropic drugs than other children, including those with the severest forms of mental illness.

In 2010 antipsychotic drugs racked up more than $16 billion in sales, according to IMS Health, a firm that tracks drug trends for the health-care industry. For the past three years they have ranked near or at the top of the best-selling classes of drugs, outstripping antidepressants and sometimes cholesterol medicines. A study published last year found that off-label antipsychotic prescriptions doubled between 1995 and 2008, from 4.4 million to 9 million. And a recent report by pharmacy benefits manager Medco estimated that the prevalence of the drugs' use among adults ballooned more than 169 percent between 2001 and 2010.

Critics say the popularity of atypical antipsychotics reflects a combination of hype that the expensive medicines, which can cost $500 per month, are safer than the earlier generation of drugs; hope that they will work for a variety of ailments when other treatments have not; and aggressive marketing by drug companiesto doctors and patients.

"Antipsychotics are overused, overpriced and oversold," said Allen Frances, former chair of psychiatry at Duke University School of Medicine, who headed the task force that wrote the DSM-IV, psychiatry's diagnostic bible. While judicious off-label use may be appropriate for those who have not responded to other treatments for, say, severe obsessive-compulsive disorder, Frances said the drugs, which are designed to calm patients and to moderate the hallucinations and delusions of psychosis, are being used "promiscuously, recklessly," often to control behavior and with little regard for their serious side effects. These include major, rapid weight gain -- 40 pounds is not uncommon -- Type 2 diabetes, breast development in boys, irreversible facial tics and, among the elderly, an increased risk of death. [Read more...]



Monsanto's Roundup threatens stability of global food supply (12 March 2012)
(NaturalNews) Monsanto's reckless disregard for public health and the agricultural stability of the planet may be even more significant than previously thought. A shocking new report reveals how Monsanto's Roundup is actually threatening the crop-yielding potential of the entire biosphere. The report reveals that glyphosate, which was developed by Monsanto in the early 1970s and is the active ingredient in its patented herbicide Roundup, may be irreversibly devastating the microbiodiversity of the soil - compromising the health of the entire planet, as a result.

New research published in the journal Current Microbiology highlights the extent to which glyphosate is altering, and in some cases destroying, the very microorganisms upon which the health of the soil, and - amazingly - the benefits of raw and fermented foods as a whole, depend. Concerningly, certain beneficial strains of bacteria used as food-starters in cultures for raw yogurt, such as Lactobacillus cremoris, have entirely disappeared from certain geographic regions where traditionally they were found in plenty. The study reports that the death and growth inhibition of selected food microorganisms was observed in concentrations of Roundup that are lower than are recommended in agricultural practice.

This means that farmers who are increasingly using larger and larger concentrations of Roundup and similar glyphosate-based herbicide formulations to countermand the increasingly resistant super weeds GM agriculture has spawned, are not only damaging the immediate health of the soil, but subsequent yields of indispensable food-starter microorganisms, as well as the microbes that ensure the overall fertility of the soil for producing crops well into the future.

Monsanto's Roundup assaults the planetary biosphere
Microorganisms are responsible for much more than just the health content of raw and fermented foods. The most numerous inhabitants in the web of life, microorganisms participate quite literally "at the root" of the nitrogen, phosphate, oxygen and carbon cycles, and are therefore indispensable for the health of the entire biosphere. Astoundingly, there are an estimated 6,000,000,000,000,000,000,000,000,000,000 (6 x 10 to the 30th power) bacterial cells on the planet, and these soil microrganisms represent about 50 percent of the the total biodiversity in terms of numbers of species. [Read more...]



PG&E's poor record keeping poses risk, agency says (13 March 2012)
Pacific Gas and Electric company's record keeping is so poor that it contributed to the deadly natural gas pipeline explosion in San Bruno and likely continues to pose a danger to communities and workers, a California Public Utilities Commission investigation concludes.

After studying PG&E's record-keeping system and files for more than a year, commission investigators reported Monday that they found the utility's "record keeping was in a mess and had been for years."

"Gas transmission records and safety-related documents were scattered, disorganized, duplicated and were difficult if not impossible to access in a prompt and efficient manner," the report said. PG&E could have addressed the problems if it "had put the right people, process and systems in place over time," it stated.

But, in fact, PG&E's record keeping had become so lax that in the mid-1990s its pipeline history files were destroyed, apparently by accident. [Read more...]



PG&E to pay $70 million to San Bruno for pipeline disaster (12 March 2012)
Pacific Gas & Electric Co. announced Monday that it will pay $70 million in restitution to the Bay Area city of San Bruno for a pipeline explosion that killed eight people and destroyed a neighborhood two years ago.

"This money will be used for the benefit of all the citizens of our city and to help us, as a community, get beyond the tragedy and devastation caused by PG&E's explosion and fire," Mayor Jim Ruane said.

The utility plans to provide the money to San Bruno within 30 days. City officials said they would set up a nonprofit entity to manage the funds and determine how they should be spent.

City Manager Connie Jackson said there are no restrictions on use of the funds, except that they must help pay for programs and public works that benefit the entire community, not just the neighborhood damaged by the explosion. She added that the city will solicit ideas from the public. [Read more...]



Covert Operations; The billionaire brothers who are waging a war against Obama. (FLASHBACK) (30 August 2010)
The Kochs are longtime libertarians who believe in drastically lower personal and corporate taxes, minimal social services for the needy, and much less oversight of industry--especially environmental regulation. These views dovetail with the brothers' corporate interests. In a study released this spring, the University of Massachusetts at Amherst's Political Economy Research Institute named Koch Industries one of the top ten air polluters in the United States. And Greenpeace issued a report identifying the company as a "kingpin of climate science denial." The report showed that, from 2005 to 2008, the Kochs vastly outdid ExxonMobil in giving money to organizations fighting legislation related to climate change, underwriting a huge network of foundations, think tanks, and political front groups. Indeed, the brothers have funded opposition campaigns against so many Obama Administration policies--from health-care reform to the economic-stimulus program--that, in political circles, their ideological network is known as the Kochtopus.

In a statement, Koch Industries said that the Greenpeace report "distorts the environmental record of our companies." And David Koch, in a recent, admiring article about him in New York, protested that the "radical press" had turned his family into "whipping boys," and had exaggerated its influence on American politics. But Charles Lewis, the founder of the Center for Public Integrity, a nonpartisan watchdog group, said, "The Kochs are on a whole different level. There's no one else who has spent this much money. The sheer dimension of it is what sets them apart. They have a pattern of lawbreaking, political manipulation, and obfuscation. I've been in Washington since Watergate, and I've never seen anything like it. They are the Standard Oil of our times."

A few weeks after the Lincoln Center gala, the advocacy wing of the Americans for Prosperity Foundation--an organization that David Koch started, in 2004--held a different kind of gathering. Over the July 4th weekend, a summit called Texas Defending the American Dream took place in a chilly hotel ballroom in Austin. Though Koch freely promotes his philanthropic ventures, he did not attend the summit, and his name was not in evidence. And on this occasion the audience was roused not by a dance performance but by a series of speakers denouncing President Barack Obama. Peggy Venable, the organizer of the summit, warned that Administration officials "have a socialist vision for this country."

Five hundred people attended the summit, which served, in part, as a training session for Tea Party activists in Texas. An advertisement cast the event as a populist uprising against vested corporate power. "Today, the voices of average Americans are being drowned out by lobbyists and special interests," it said. "But you can do something about it." The pitch made no mention of its corporate funders. The White House has expressed frustration that such sponsors have largely eluded public notice. David Axelrod, Obama's senior adviser, said, "What they don't say is that, in part, this is a grassroots citizens' movement brought to you by a bunch of oil billionaires." [Read more...]



US Newspaper Ad Revenues Drop to 60 Yrs Low (29 February 2012)
Poor newspaper publishers in the US. Their advertising revenues of $20.7 billion in 2011 will be the lowest annual amount spent on newspaper advertising since $19.5 billion in 1951, exactly 60 years ago...

Even when online advertising revenues are added to the offline newspaper print ads, the combined total spending for print and online advertising in 2011 will still only be about $22.6 billion, just slightly more than the $22.5 billion spent on print advertising in 1954.

In 2006, being the Chairman of the IAB Netherlands, I predicted an ad revenue drop of about $600 million for newspapers before 2011. Back then, the prediction was not taken very lightly by publishers. But this prediction was pretty accurate, we know now.

I do feel truly sorry for newspaper publishers. The world is changing in rapid pace and nobody within the Gen-Y audience seems to find any reason why to pay for 'old news. [Read more...]

PAM COMMENTARY: It's not just that. A lot of the mainstream news lost credibility when they spread disinformation before the wars, and on other political talking points since. Why waste money on propaganda?



Nike slammed over 'Black and Tan' trainer to mark St Patrick's Day (12 March 2012)
FOOTWEAR giant Nike has caused controversy ahead of St Patrick's Day by unveiling a limited edition 'Black and Tan' sneaker.

The 'Nike SB Black and Tan Quickstrike' is named after the drink made by mixing stout and lager - usually Guinness and Harp or Bass - in a pint glass.

However, critics have highlighted the historical connotations of 'Black and Tan' and the term's connection to the Royal Irish Constabulary Reserve Force from the 1920s who became notorious for their attacks on Irish civilians during the War of Independence.

The footwear has been launched as part of a series of beer-inspired trainers, including the Nike SB Dunk High 'Guinness' which are coloured black like the famous stout. [Read more...]



Banned "Art in Protest" show follows pro-labor rally in Madison (12 March 2012)
PAM ROTELLA: I read on the Fighting Bob blog that you had to move here because UW wouldn't allow this display so close to the recall.

MIKE DUFFY: What happened was Steve Nass, Representative Steve Nass from Whitewater, threatened the [University of Wisconsin] School for Workers with cuts to their funding. They were the original sponsor of the show.

This was to be a show at the end of March. It was sponsored by the School for Workers. It was supposed to feature all of the art from the protests of a year ago -- visual arts, performing arts, film, video, song -- any kind of artistic reaction to the Governor's moves of a year ago were going to be celebrated at this weekend (inaudible) sponsored by the School for Workers. But Nass threatened the School for Workers, so they kind of mudgeoned on it. So we thought, well, we're going to put on the show anyway. So we talked to the Goodman Center and got this thing booked.

PAM ROTELLA: OK, and what were you hoping to do here? Basically, in general, what's the idea behind this?

MIKE DUFFY: Well, the original idea was just to exhibit all of the great artwork from the uprising, but since they were trying to squelch our voices, the real focus of this is to say that we're not going to be silenced. We won't -- we won't be told to shut up. [Read more...]



Bradley Manning's treatment was cruel and inhuman, UN torture chief rules (12 March 2012)
Manning, 24, was arrested on May 29 2010 at the Forward Operating Base Hammer outside Baghdad, where he was working as an intelligence analyst. Manning has been charged with 22 counts, including aiding the enemy, relating to the leaking a massive trove of state secrets to the whistleblowing website WikiLeaks.

Mendez, who runs the UN office that investigates incidents of alleged torture around the world, told the Guardian: "I conclude that the 11 months under conditions of solitary confinement (regardless of the name given to his regime by the prison authorities) constitutes at a minimum cruel, inhuman and degrading treatment in violation of article 16 of the convention against torture. If the effects in regards to pain and suffering inflicted on Manning were more severe, they could constitute torture."

Manning was initially held for almost three months at Camp Arifjan in Kuwait, and then transferred in July 2010 to the Marine corps base at Quantico in Virginia. He was held there for another eight months in conditions that aroused widespread condemnation, including being held in solitary confinement for 23 hours a day and being made to strip naked at night.

In his opening letter to the US government on December 30 2010, Mendez said that the prolonged period of isolated confinment was believed to have been imposed "in an effort to coerce him into 'cooperation' with the authorities, allegedly for the purpose of persuading him to implicate others." [Read more...]



Unreported rapes: the silent shame (12 March 2012)
The devastating scale of sexual violence against women in Britain is exposed today by new research which indicates that the vast majority of victims do not report perpetrators to the police.

One in 10 women has been raped, and more than a third subjected to sexual assault, according to a major survey, which also highlights just how frightened women are of not being believed. More than 80 per cent of the 1,600 respondents said they did not report their assault to the police, while 29 per cent said they told nobody -- not even a friend or family member -- of their ordeal.

Negative social attitudes to rape and sexual assault victims play a big part in the reluctance of women to come forward, the survey by Mumsnet suggests. Nearly three-quarters (70 per cent) of respondents feel the media is unsympathetic to women who report rape, while more than half say the same is true of the legal system and society in general.

The findings come as the social networking site launches a campaign to dispel the myths surrounding sexual violence, which it says stop victims from accessing support and justice. The week-long "We Believe You" campaign is backed by Rape Crisis, Barnardo's and the End Violence Against Women coalition. [Read more...]



'Doonesbury' creator Garry Trudeau discusses divisive strips about abortion (11 March 2012)
Q: In 1985, you decided to pull a week of abortion-related strips satirizing the film "The Silent Scream," which purported to show the reactions of a fetus. So what's different now? What spurred you to create an abortion narrative in the current political climate?

A: In my 42 years with UPS, the "Silent Scream" week was the only series that the syndicate ever strongly objected to. [Syndicate president Lee Salem] felt that it would be deeply harmful to the feature and that we would lose clients permanently. They had supported me through so much for so long, I felt obliged to go with their call.

Such was not the case this week. There was no dispute over contents, just some discussion over whether to prepare a substitute week for editors who requested one [which we did].

I chose the topic of compulsory sonograms because it was in the news and because of its relevance to the broader battle over women's health currently being waged in several states. For some reason, the GOP has chosen 2012 to re-litigate reproductive freedom, an issue that was resolved decades ago. Why [Rick] Santorum, [Rush] Limbaugh et al. thought this would be a good time to declare war on half the electorate, I cannot say. But to ignore it would have been comedy malpractice. [Read more...]



Richard Nixon's love letters to 'Irish gypsy' wife to go on display to the public (12 March 2012)
ARDENT love letters written by the future President Richard Nixon to the "Irish Gypsy" who would become his wife will go on display to the public this week.

Six of the dozens of romantic missives Nixon sent to Patricia Ryan during their two-year courtship are due to be unveiled on Friday to mark what would have been her 100th birthday.

They are said to show a softer side to the man who became infamous when he resigned from the White House in disgrace in August 1974 over the Watergate affair.

The couple met while auditioning for a community theatre production of "The Dark Tower" in the town of Whittier, southern California. [Read more...]



Alaska seafood industry fears new State Department visa rules (11 March 2012)
WASHINGTON -- The State Department is moving to halt visas that allow foreign students to work in U.S. manufacturing jobs, which Alaska seafood processors say could create an employment crisis going into the summer season.
State Department overhaul of the J-1 Summer Work Travel program comes after reports of abuse. In one well publicized incident last summer, hundreds of foreign students walked off their jobs at a plant in Pennsylvania that packs Hershey's chocolates, saying they were subjected to brutal sweatshop conditions for scant pay.

The changes to the program would have a particularly big impact in Alaska.

Glen Reed of the Pacific Seafood Processors Association said he's heard estimates that 4,000 to 5,000 foreign students work in the Alaska seafood industry each summer through the program. It's not unusual for smaller seafood processing companies to hire half their workers through the visa program, he said, and those companies are struggling more than the big players to find replacements. [Read more...]

PAM COMMENTARY: I don't understand the justification for so many work visas while the unemployment rate is high.



Remains of 167 people found in Mexican cave (11 March 2012)
MEXICO CITY (AP) -- Mexican authorities have found the remains of 167 people in a southern Mexican cave, and forensic experts believe the remains are at least 50 years old, according to a statement from Chiapas state prosecutors.

The statement released Saturday said the remains were found Friday on the Nuevo Ojo de Agua ranch in an area frequently used by Central American migrants traveling north. The statement said there were no visible signs of violence on the remains, which "break easily."

The statement said authorities will "not discard any line of investigation."

The remains were discovered stacked atop each other in the cave, said a prosecutor's office employee who was not authorized to release information and asked not to be identified. The remains have been moved to the state capital of Tuxtla Gutierrez for examination, the employee said. [Read more...]



Tens of Thousands Rally in Wisconsin for Labor Rights and Democracy (11 March 2012)
A year ago, when Wisconsin Governor Scott Walker signed into law his plan to undermine collective bargaining rights for state, county and municipal employees and public school teachers, the prediction from the governor and his allies was that the mass movement to oppose Walker's anti-labor agenda would fade.

The governor and his allies were wrong.

As the state prepares for a recall election that could remove Walker from the governorship -- along with his lieutenant governor and four Republican state senators -- tens of thousands of union activists and their supporters rallied once more Saturday at the state Capitol in Madison.

It was an epic turnout, estimated by Governor Walker's Department of Administration at 35,000 and by organizers at closer to 60,000. [Read more...]



Walker sets up legal defense fund in secret probe (9 March 2012)
Gov. Scott Walker said Friday he has set up a legal defense fund to pay for two attorneys representing him in a Milwaukee County investigation, under a state law that allows such a move for officeholders if they're charged or under investigation for election or campaign violations.

The move appears to indicate for the first time that Walker himself is being investigated by Milwaukee County District Attorney John Chisholm.

Walker had previously said he was cooperating with the investigation but never said he was being investigated directly. He has not been charged with wrongdoing. He has also said he's agreed to meet with prosecutors, but has repeatedly declined to be specific about its timing.

"The only thing I can say is that the fund had been set up under the guidance of the GAB (Government Accountability Board)," campaign spokeswoman Ciara Matthews said. "And we reiterate that Gov. Walker has been told he is not a target of this investigation."

Even if he isn't a direct target of investigation, prosecutors could still investigate him in the course of probing others.

The secret investigation has already led to charges against five people who worked for or were associated with Walker's county executive office in Milwaukee before he was elected governor in 2010. [Read more...]



Proposed Walker Recall Election Dates Anger Democrats (9 March 2012)
There are a couple of main reasons why Democrats are upset about the board's proposal.

First, a new voter ID law that passed the GOP-controlled legislature contains a 28 day residency requirement provision. If the elections are held in May and June, college students -- who tend to favor recalling Walker -- who went home for the summer wouldn't be able to vote. A judge has granted a temporary injunction against the voter ID law, but the entire law could still go into effect.

Second, there is a direct correlation between when the elections will be held and when the recall petition signatures are certified. Once the signatures are certified, the clock starts ticking, and the election will be held six week from that date.

Under the current timetable, the board needs to certify the signatures by March 19. But in the memo released on Friday, the GAB says they won't be able to meet that deadline.

Here's why this makes a difference in the campaign: Until the signatures are certified, state campaign finance laws allow Walker to raise unlimited money. So the further that date gets pushed back, the better it is for Walker's campaign coffers. [Read more...]



Scott Walker and the Secret "John Doe" Investigation Explained (7 March 2012)
May 2010: A source close to the John Doe investigation says it was likely triggered by press reports that Darlene Wink, Walker's constituent services coordinator for Milwaukee County, posted online comments on news stories in which she praised Walker and disparaged his opponents while on the job--that is, on the taxpayer's dime. Wink resigned hours after the Journal Sentinel's Dan Bice learned of her frequent postings and questioned her about them. While at work on her county computer, Wink also allegedly organized a fundraiser for Walker (PDF) and wrote press releases for the Milwaukee County GOP.

The probe widened later that May. Prosecutors began looking at allegations that a Walker donor, Wisconsin and Southern Railroad Co. CEO William Gardner, violated state elections law with excessive donations to Walker's gubernatorial campaign and by offering to reimburse employees who personally donated to the campaign. The news that John Doe prosecutors set their sights on Gardner's Walker donations appeared in an April 2011 criminal complaint (PDF). (Gardner later pled guilty to violating election law; his railroad company paid a $166,900 fine.)

August 2010: Law enforcement officials searched Wink's home as part of the John Doe probe. They also seized the work computer of Tim Russell, Walker's former deputy chief of staff and Milwaukee County's housing administrator, dragging a close Walker ally into the investigation. (Months later, Russell's home and office would be raided as well.)

November 2010: A day before the November general election, the probe inched closer to Walker after investigators subpoenaed emails from his gubernatorial campaign. [Read more...]



Study: Eating dessert for breakfast is good for your diet (11 March 2012)
Going against the advice of moms everywhere, researchers found eating chocolate for breakfast actually helps dieters curb cravings throughout the day and lose weight.

The Atlantic wrote up the study, conducted by researchers in Tel Aviv, Israel, and published in the journal "Steroids."

"Starting the day with a full meal that includes a sweet dessert can bolster and maintain a dieter's weight-loss progress," the article said.

In the study, obese adults who ate desserts as a part of their breakfasts each lost an average of 40 pounds more than adults who had low-carb, low-cal breakfasts. [Read more...]



Poll: Majority of Georgia voters favor drug-tests for lawmakers (10 March 2012)
A recent poll of Georgia voters says that while 64 percent of those surveyed favor drug-testing for individuals applying for public assistance, a whopping 79 percent support drug-tests for lawmakers and other elected officials. The poll, conducted by the progressive organization Better Georgia, also reveals that 66 percent of voters support testing of CEO's of companies that receive any form of government money.

The poll was inspired by Georgia House Bill 677, proposed by State Rep. Scott Holcomb (D-Atlanta), that stipulates that all members of the Georgia State Assembly should be tested for drugs before they can continue to collect their government paychecks. Holcomb proposed his bill in response to Senate Bill 292, introduced by State Senator Chip Rogers (R-Woodstock) and other Republicans, a measure that mimics Florida Governor Rick Scott's decision to drug-test all applicants for welfare benefits.

Applicants would be forced to pay for the tests out-of-pocket, but some may qualify for reimbursement through the state Medicare system. Republican lawmakers who favor the bill seem undaunted by the fact that Florida's plan has revealed a startlingly low number of positive test results and has ended up costing the state considerably more than it saves.

State Senator John Albers (R-Roswell), a co-sponsor of SB 292, says that the bill is based on the Florida law, which is currently on hold after being blocked by a federal judge. Albers says that the bill could save the state up to $103,000 per year, but admits that according to the sponsors' own numbers, it could just as easily cost the state $84,500 per year to implement. [Read more...]



NAACP to call on UN to investigate voter disfranchisement in US (11 March 2012)
In the NAACP's view, the voting rights of black and other minority groups are under more threat from laws restricting their participation at the ballot box than at any time since the segregationist days of Jim Crow.

A recent report by the Brennan Center for Justice estimated that since last year more than 5 million eligible voters had had their right to vote stripped from them.

There are already 19 new laws on the books in 14 different states, which between them account for 63% of the 270 electoral votes needed to win the US presidential race in November. Some laws involve a requirement to show photo identification in polling stations -- disproportionately hitting black and elderly people, who often do not have such ID.

Other laws have cut back on early voting schemes, heavily used by ethnic minority and older people, and still others disfranchise former convicted prisoners, even in some cases years after their sentences were completed. [Read more...]



98 Major Advertisers Dump Rush Limbaugh, Other Right-Wing Hosts (10 March 2012)
When it comes to advertisers avoiding controversial shows, it's not just Rush From today's TRI Newsletter: Premiere Networks is circulating a list of 98 advertisers who want to avoid "environments likely to stir negative sentiments." The list includes carmakers (Ford, GM, Toyota), insurance companies (Allstate, Geico, Prudential, State Farm) and restaurants (McDonald's, Subway). As you'll see in the note below, those "environments" go beyond the Rush Limbaugh show

"To all Traffic Managers: The information below applies to your Premiere Radio Networks commercial inventory...They've specifically asked that you schedule their commercials in dayparts or programs free of content that you know are deemed to be offensive or controversial (for example, Mark Levin, Rush Limbaugh, Tom Leykis, Michael Savage, Glenn Beck, Sean Hannity).'

This helps explain why, on Rush Limbaugh's flagship station WABC, almost of the commercial breaks were filled with unpaid pubic service announcements. You can check out the list of the 50 advertisers who were known to have dropped Limbaugh before this report here.

But it's not just Limbaugh that these advertisers want to disassociate with, but other big names in right-wing radio too. As the Daily Beast's John Avalon notes, this is unprecedented in the 20-plus years that Limbaugh and his imitators have been on the air and could spell real trouble for an industry that's already suffering demographically. Women ages 24--55 are the prize advertising demographic, but Limbaugh and other conservative hosts have steadily alienated these listeners over the years, so the sexist attacks on Sandra Fluke were "a perfect storm." [Read more...]



NYPD chases imaginary "terrorists" while real violent crimes go unsolved (7 March 2012)
The details are occasionally shocking--targets included a small elementary school in a private home in Newark--but in many ways the program is merely business as usual. In 2007 the NYPD released a ninety-two-page report titled "Radicalization in the West," warning that impressionable Muslim-American men are being primed for jihad at such "radicalization incubators" as "cafes, cab driver hangouts, flophouses, prisons, student associations, nongovernmental organizations, hookah (water pipe) bars, butcher shops and book stores." The study warned that while in the first stage these men "look, act, talk and walk like everyone around them," they are in fact "slowly building the mind-set, intention and commitment to conduct jihad." (The report even mentioned whitewater rafting as an activity to watch for.)

The report was the product of an NYPD that has morphed in the decade since 9/11 into an imposing and largely independent counterterrorism force, complete with high-tech surveillance cameras and nuclear radiation detectors, not to mention support from the CIA, which, as the AP pointed out last summer, is "prohibited from spying on Americans but was instrumental in transforming the NYPD's intelligence unit." As Commissioner Kelly told 60 Minutes host Scott Pelley in the fall, "I believed that we had to create our own counterterrorism capacity, indeed our own counterterrorism division. And that plan was put into effect fairly rapidly. And the reason we were able to do that is this is a hierarchical organization."

"In other words, you're the boss," said Pelley.

"That's correct," answered Kelly.

In the same interview, Kelly boasted that the NYPD has the capacity to shoot down a plane. Mayor Bloomberg later added that the force "has lots of capabilities you don't know about, and you won't know about them." [Read more...]



U.S. military unveils 'Active Denial' heat ray weapon (11 March 2012)
A sensation of unbearable, sudden heat seems to come out of nowhere -- this wave, a strong electromagnetic beam, is the latest non-lethal weapon unveiled by the US military this week.

"You're not gonna see it, you're not gonna hear it, you're not gonna smell it: you're gonna feel it," explained US Marine Colonel Tracy Taffola, director the Joint Non-Lethal Weapons Directorate, Marine Corps Base Quantico, at a demonstration for members of the media.

The effect is so repellant, the immediate instinct is to flee -- and quickly, as experienced by AFP at the presentation.

Taffola is quick also to point out the "Active Denial System" beam, while powerful and long-range, some 1000 meters (0.6 miles), is the military's "safest non-lethal capability" that has been developed over 15 years but never used in the field. [Read more...]



BP oil spill health settlement details are still a mystery (11 March 2012)
In the BP oil spill case, the health settlement negotiated last weekend between BP and attorneys for private plaintiffs in the oil spill litigation makes tens of thousands of new people eligible for care and compensation from the disaster, and it could make a meaningful difference in the delivery of mental and physical health care in small coastal communities. But law professors, environmental health specialists and health care practitioners say it all depends on the yet-unknown details of the agreement, which is expected to be filed in court in mid-April.

"What are going to be the physical manifestations of medical problems that qualify for reimbursement? What degree of exposure would you have had to have had? What's going to be the standard to qualify for medical monitoring?" asked Blaine LeCesne, a tort law professor at Loyola University who has been following the litigation. "It's only going to be as good for the plaintiffs as those criteria are flexible and broad enough to embrace a wide variety of claims."

Just how many people are sick has been one of the great mysteries of the oil spill. Word of illness is rampant, but diagnoses linking ailments to the spill are in short supply, and few have stepped forward.

People who do say they were sickened by the oil or the dispersants are eager to learn details of the health settlement in hopes of getting better, but they want to make sure that payments from BP don't mean that their stories are swept under the rug.

"We all want the settlement, and we all want to be compensated, but I feel like it's a revenge tactic," said Chackbay resident Jorey Danos, who says he got so sick from four months of skimming oil through the Vessels of Opportunity program that he was unable to hold down his regular job as a fabricator upon return, and he lost his health insurance. [Read more...]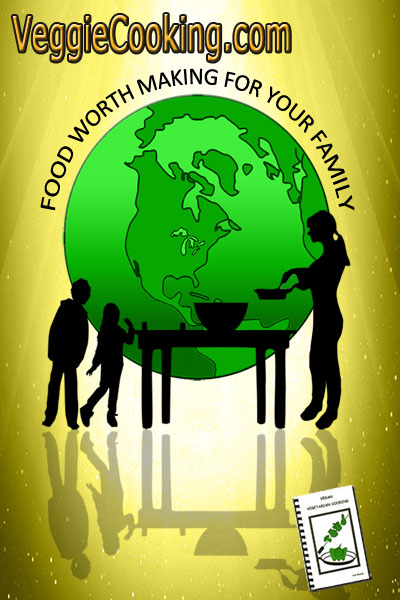 Back to Pam's NEWS ARCHIVES


Back to Pam's vegan vegetarian FUN page

Pam's vegan vegetarian cookbook, with vegan vegetarian recipes


Sources (if found on major news boards):
[AJ] - InfoWars.com, PrisonPlanet.com, or other Alex Jones-affiliated sites
[BF] - BuzzFlash.com
[DN] - DemocracyNow.org
[R] - Rense.com
[WRH] - WhatReallyHappened.com

---------------------------